Are you wondering: is WPForms worth it? If you're trying to decide whether to buy a form builder plugin, it can be difficult to get all the information you need in one place.
In this WPForms review, we'll look in-depth at all of the features in WPForms and walk through the reasons to upgrade. By the end, you'll be able to easily decide whether the paid version of WPForms is worth it.
TL;DR: WPForms Review — Is WPForms Worth It?
WPForms is a powerful form builder plugin that lets you create beautiful,  professional forms for your WordPress site. You can accept Stripe payments with the free version, WPForms Lite. Upgrading will get you your money's worth in tons of additional features, integrations, and functionality.
Does WPForms Offer a Free Plan?
Yes, it does! WPForms is the best form builder plugin for WordPress, and the free version is 100% free forever.
WPForms Lite lets you build different types of WordPress forms quickly and easily using a drag-and-drop interface.
You can use WPForms Lite to:
Make unlimited forms without writing any code
Create payment forms with the Stripe integration
Get unlimited responses
Receive entry notifications by email
WPForms is really easy for a beginner to use. That's why WPForms Lite is used on 6+ million websites.
And it has 12+ thousand 5-star reviews:

Check out this comparison of WPForms Lite vs Contact Form 7 to see all the features in more detail.
So… if WPForms Lite is so great, why get the paid version? Let's take a closer look.
Is WPForms Worth It?
Every website needs a contact form. So the free version of WPForms is great when you're getting started.
As your business or nonprofit grows, you'll likely want to do more with your forms. That's when upgrading to a paid license makes sense.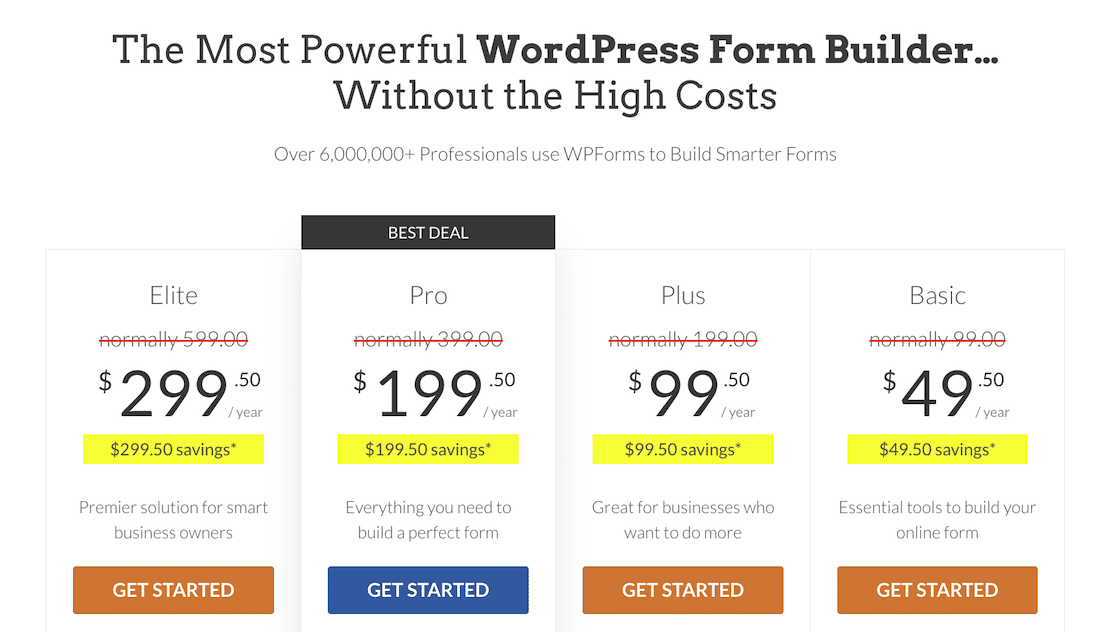 The paid version of WPForms is the best online form builder because it lets you grow your business in lots of new ways.
You can build forms to:
If any of these functionalities would help your business or nonprofit to grow, that's a good sign that a paid subscription to WPForms is worth it.
We know you have tons of choices. So we've worked hard to make sure that WPForms is easy and powerful. The form builder is the most important part of that.
Here's what we'll be looking at in this post:
How the WPForms Editor Works
The free and paid versions of WPForms have the same easy drag-and-drop form builder.
The WPForms user interface opens out into a full browser window so you benefit from using all of your screen to build your form. Even on a small monitor, everything is clear and easy to read.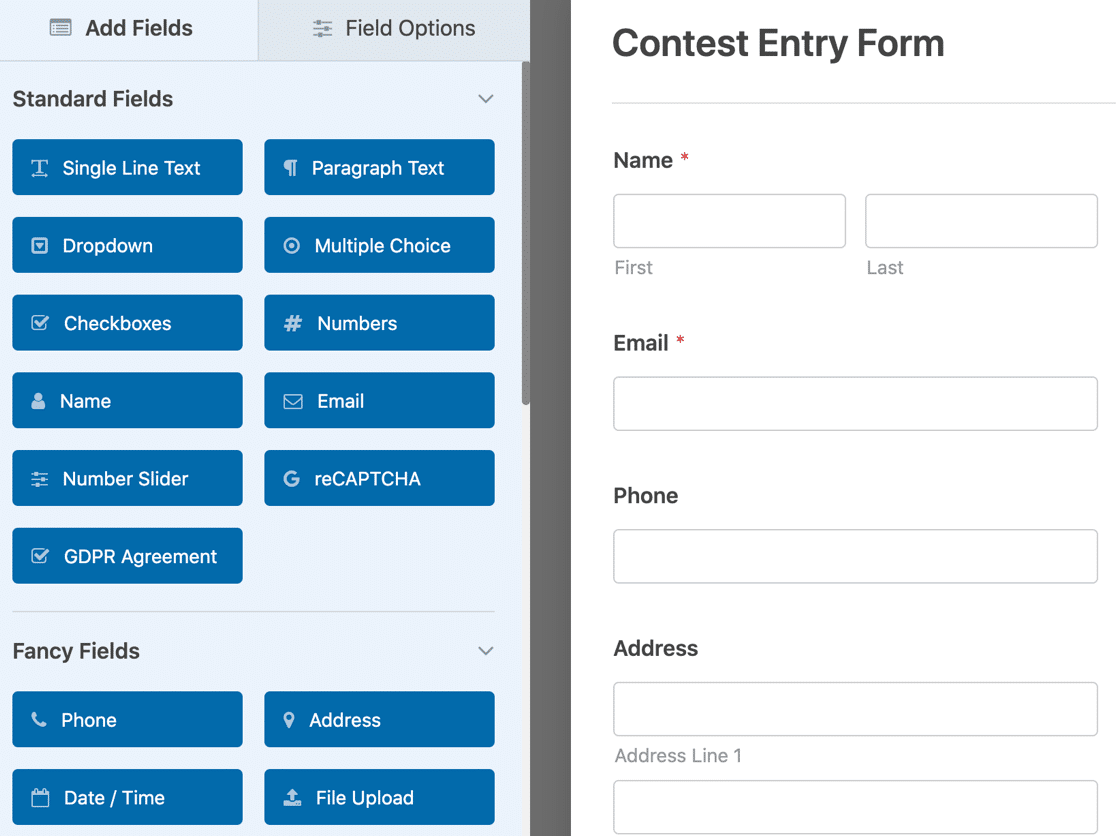 You can drag form fields from the left-hand panel to the right-hand panel, and see a live preview of your form as you build it.
To edit any form field, you can just click on it and change the settings in the Field Options panel.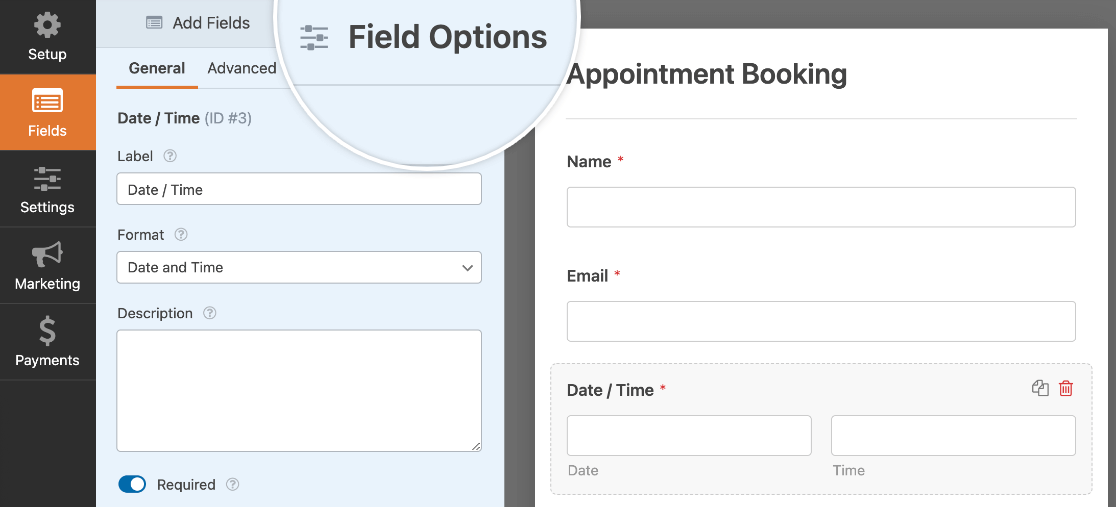 WPForms was designed to be easy and fast. It requires fewer clicks and less scrolling to make forms compared to its competitors.
When you're done making a form, there are 3 ways to add it to your WordPress site:
With a shortcode
Using the block editor
Using the Embed feature in the form builder.
The Embed feature is our favorite. It automatically creates a page for your form.

You can also easily add an Elementor contact form.
So now you know how the form builder works, let's talk about the top 5 features you'll unlock in the paid version vs the free version.
WPForms Review — What Are the Top 5 Reasons to Buy WPForms?
When you're thinking about paying for a WordPress plugin, it helps know why others choose to upgrade.
Comparing WPForms Lite vs Pro? Here are the top 5 reasons we think paying for WPForms is worth it.
1. Form Templates
Starting out with a blank page always feels scary. It's the same when making a form.
Wouldn't it be great if someone had done the work to get you started?
With WPForms Pro, you get 1,200+ WordPress form templates that make it super easy to create any kind of form for your website.
Here are just a few templates you could use: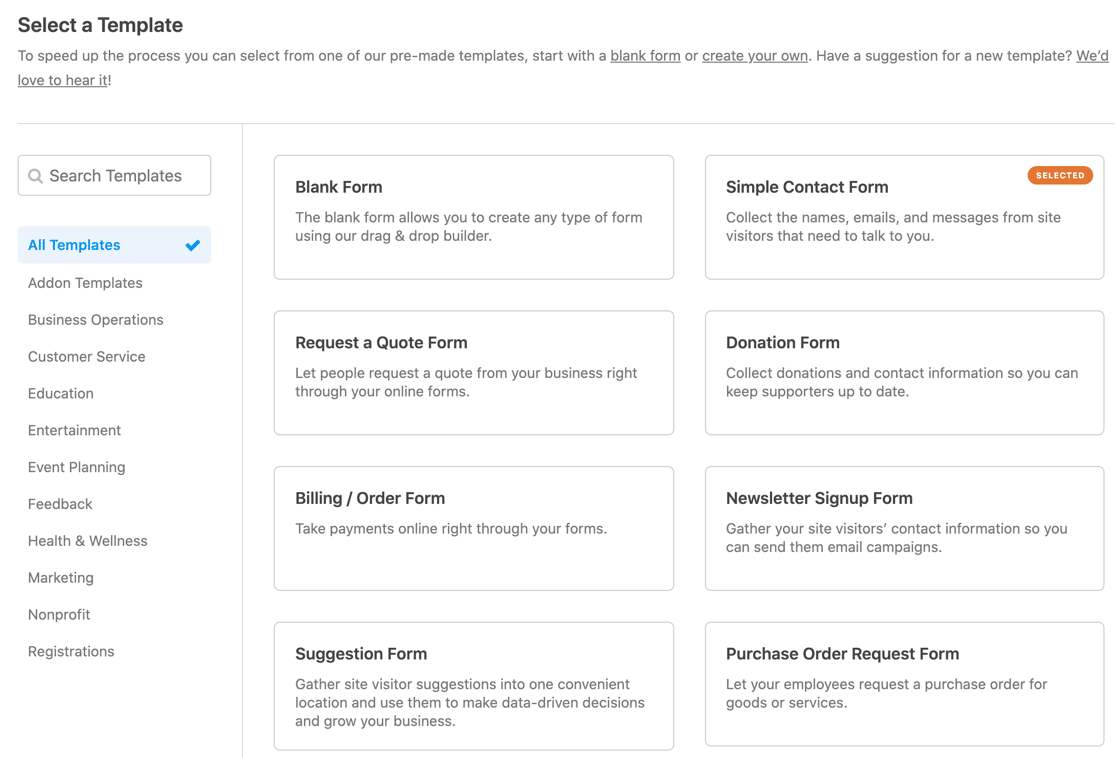 You can use these right away or customize them in the form builder. You can even make your own templates. That makes WPForms a great Typeform alternative.
2. Payment Fields
Wouldn't it be great to take payments without the hassle of setting up WooCommerce?
We get it. WPForms lets you do that easily.
With WPForms, any page on your WordPress website can be transformed into an order form with a payment field.
All you have to do is connect WPForms to your payment provider, then drag the matching payment field onto a form.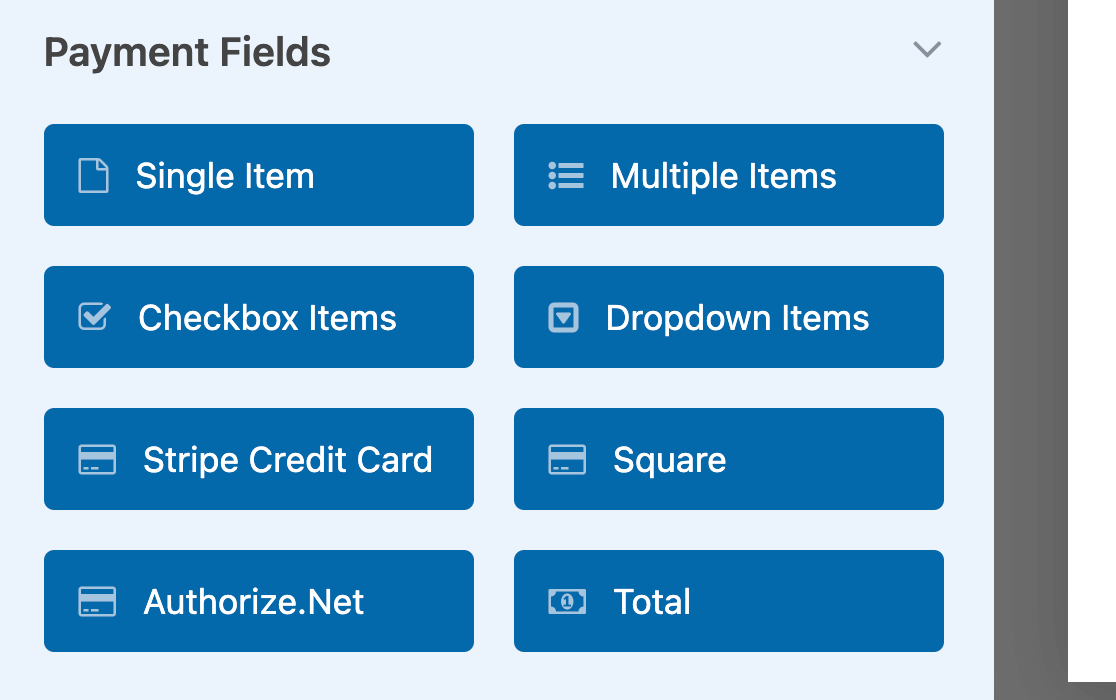 You don't need to create any feeds or write code. And compared to an eCommerce plugin, you could save hours of your time. Just publish the form and you're ready to sell.
When you can add payment fields to forms, you can do all kinds of useful things like:
Collect a deposit with your contact form
Sell customized items
And because your customers' credit card details never touch your server, your forms will be PCI compliant too. That means that they meet all industry standards for secure payment processing.
3. Integrations
Using integrations, you can automatically connect WPForms to the services you already use. When your visitors submit a form, their details are automatically sent to the other service.
For example, you can set up a newsletter subscription form easily and publish it anywhere on your website, including your sidebar.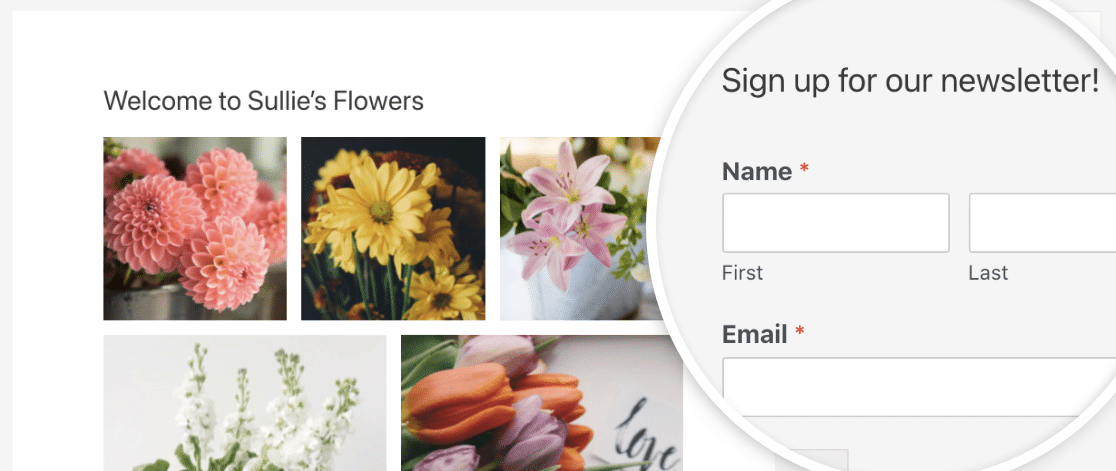 Using an integration, you can send new signups automatically to services like:
Constant Contact
Mailchimp
AWeber
Campaign Monitor
Brevo (formerly Sendinblue)
MailerLite
You can also send form entries to Google Sheets automatically using the Google Sheets addon.
Of all of the integrations in WPForms, our favorite is Uncanny Automator. This is a service that connects different sites or services together. Using this built-in integration, you can connect any form on your website to 2,000+ other services without using any code.
For example, you can:
Register users in GoToTraining
Update the user's BuddyPress profile
Share links to Facebook
Sign users up for courses in LifterLMS
You don't need any experience with APIs or connectors to do this. It's easy for beginners.
Don't forget: if you need something more advanced, or you want to integrate WPForms with a custom application, you can use the webhooks addon for even more flexibility.
4. Form Abandonment
When we researched common complaints about payment forms, we were shocked. 76.9% of forms are abandoned without payment ever being made.
How many of your visitors have filled out your forms and never submitted them?
Sadly, you'll never know — unless you use the form abandonment addon.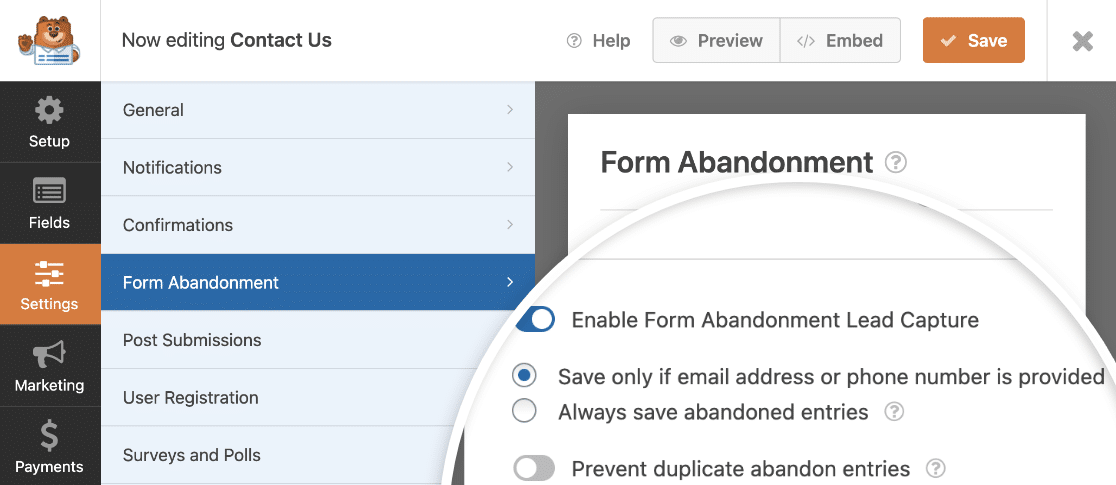 When the form abandonment addon is active, it can tell when someone's about to exit a form. It automatically takes a snapshot of the data they've entered so far.
You can set up an email notification for abandoned forms so you can follow up and help the customer.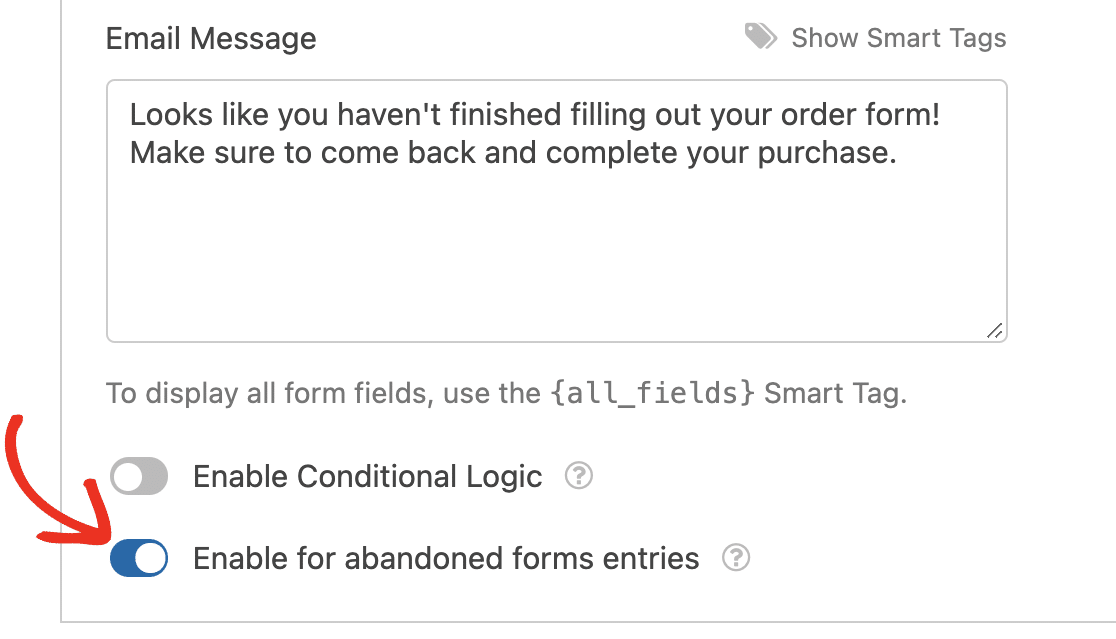 Using form abandonment, you can capture leads even if your site goes offline. If form abandonment captures a valuable lead that would otherwise have been lost, that alone could make WPForms worth it.
In addition, you can use the Save and Resume addon to let your visitors save partial submissions. This can help to reduce abandonment by giving everyone the option of taking a break partway through their submission.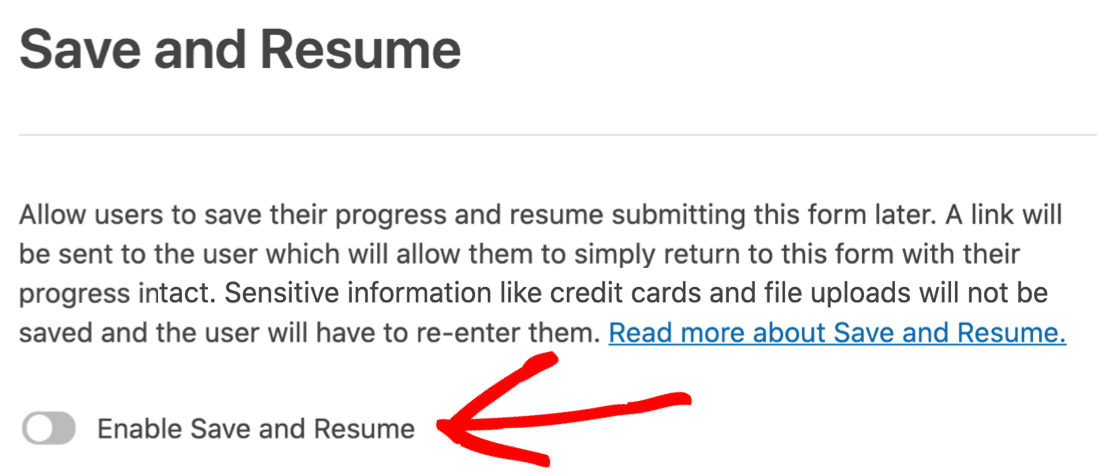 Check out this article on how to let your visitors save progress on your form.
5. Entry Management
WPForms Lite sends all of your form submissions by email. For a small site, that's perfect.
And you can install our sister plugin, WP Mail SMTP, to make sure those important notification emails reach you.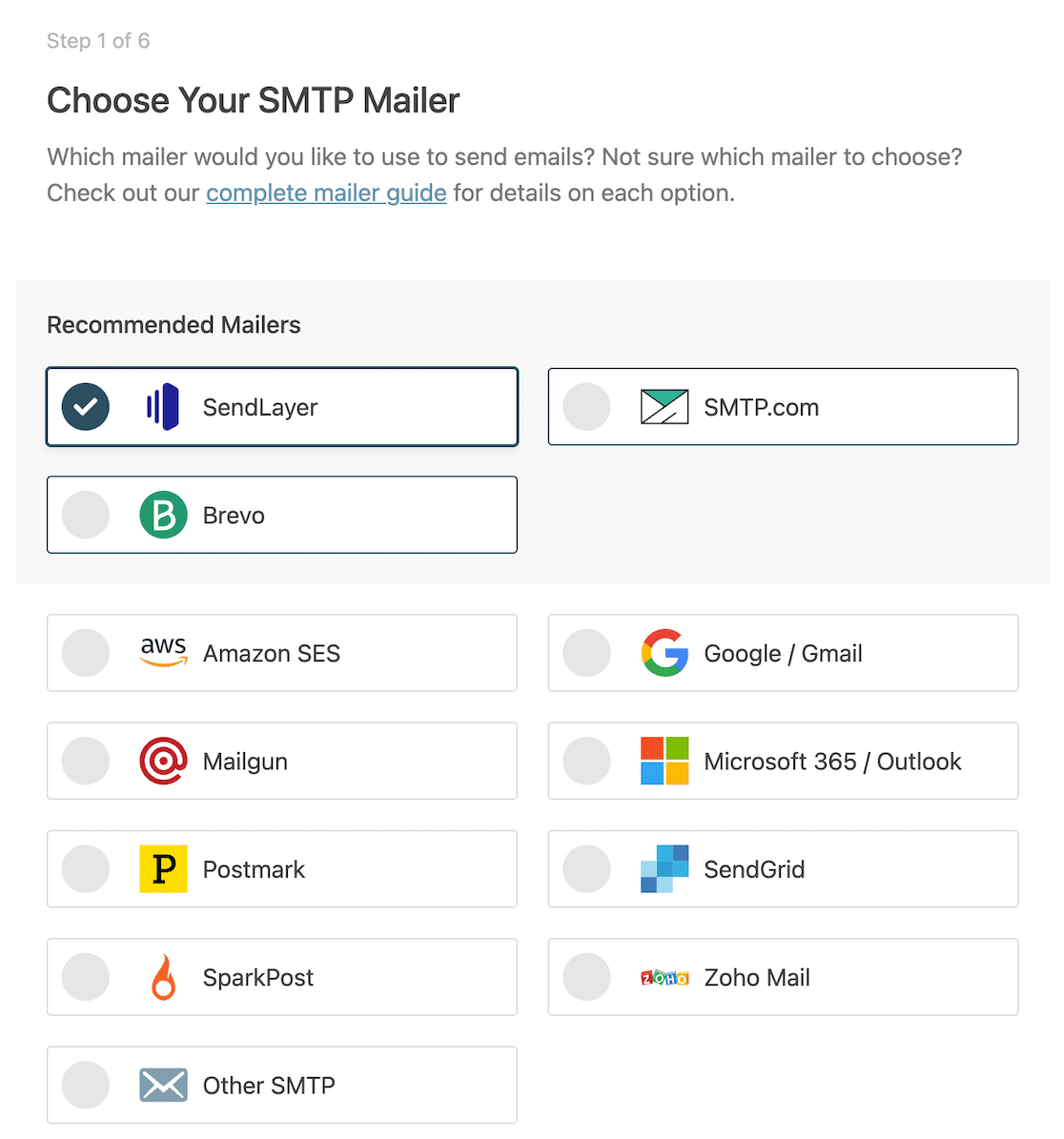 But what happens when you get too many inquiries by email? You need a way to organize them.
WPForms Pro makes it easy to view your form entries right in the WordPress dashboard.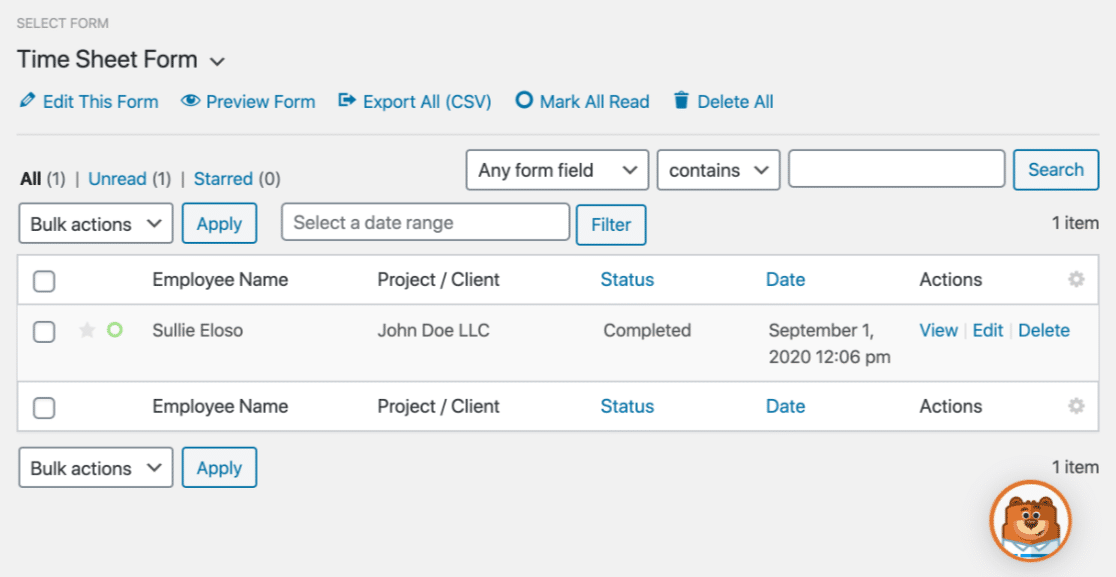 And you can click on any entry to see all the details.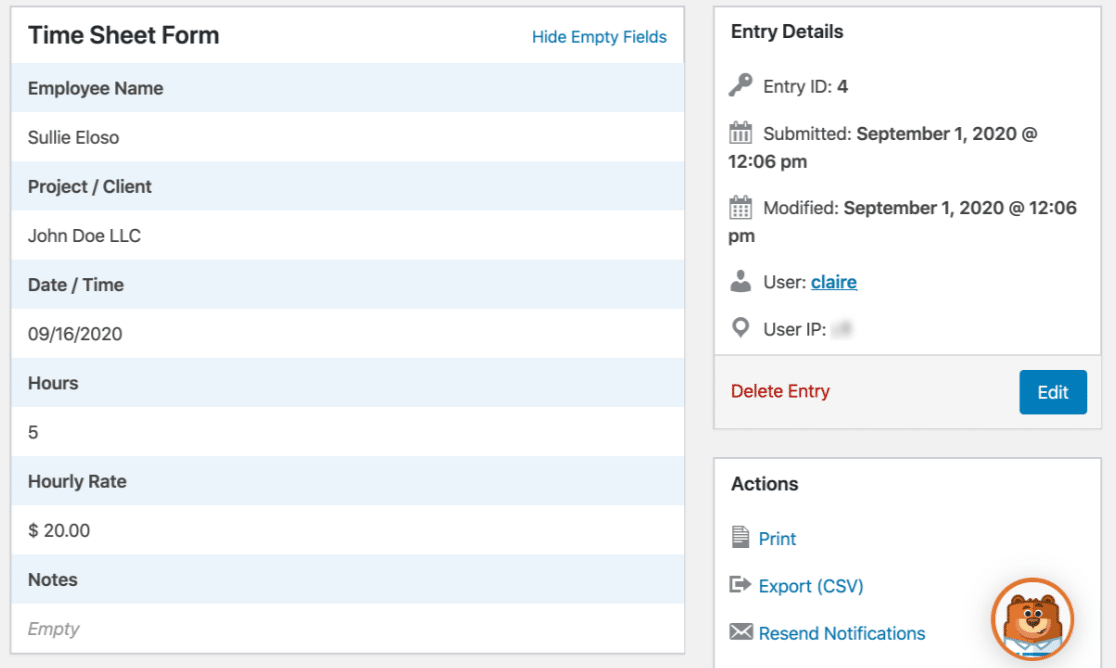 You can also:
Search all your entries by keyword, payment receipt number, and more
View and edit form entries
Generate charts from surveys and polls
Entry management is awesome if you're running different types of surveys on your site. For example, here's what a survey result looks like in the WordPress dashboard: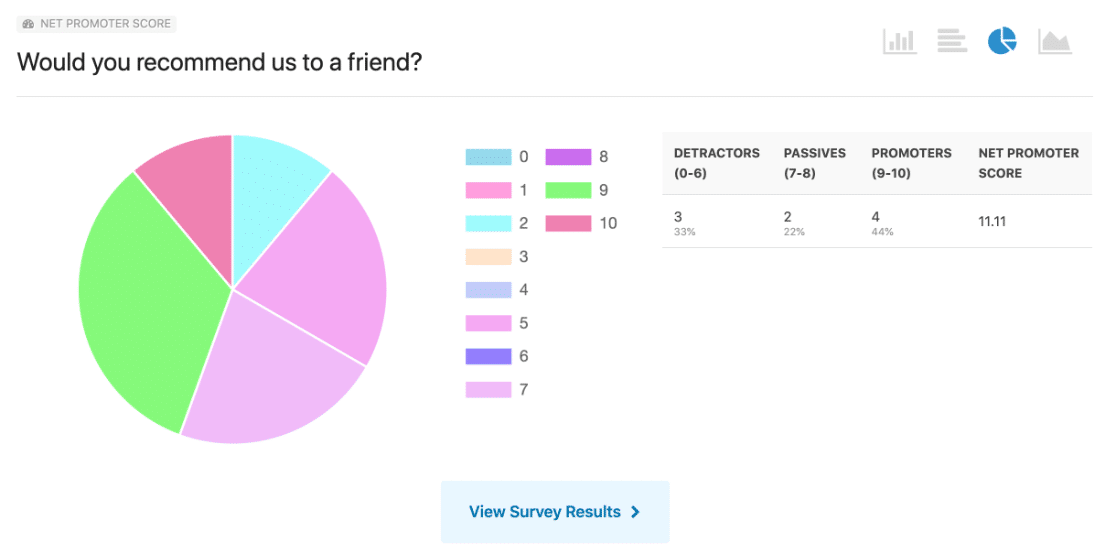 So as you can see, storing form entries in WordPress makes it easy to track results, manage entries, and respond to your customers. And you don't have to worry about checking your email.
Not ready to upgrade to WPForms Pro but want to see detailed entry information in WordPress? Turn on the Lite Connect feature to store your entries so you can unlock them later.
What Else Do Users Like About WPForms?
We've looked at 5 super important features that make WPForms worth it. But there are tons more features that could add value to your business or help your nonprofit to grow:
Conditional logic: Use smart logic to show and hide fields based on your visitors' previous answers, process payments only if certain conditions are met, and more.
Frontend post submission: Accept guest posts for your website without giving the authors a login to your site.
Easy geolocation: Automatically get your visitors' locations when they submit a form. You can also use address autocomplete to make forms easier to fill in. With Google Places support, WPForms is truly one of the best geolocation plugins for WordPress.
GDPR tools: Quickly add GDPR consent checkboxes, disable user information storage, and easily delete a visitor's data from your database on demand.
Advanced form management: Recover deleted forms from the trash folder, organize them with tags, and view changes with form revisions.
Form locator: See everywhere you've published each of your forms so you can keep track of them.
Limit form entries: Automatically expire a form based on the date and time, or limit the maximum number of entries on a form.
Form permissions: Password-protect forms or only allow logged-in users to access them.
Form page breaks: Create multi-step forms with a progress bar by dragging a page break onto the form builder.
Multiple notifications: Send a different notification to your site administrator, your sales team, or your tech support team, or even use it as a WordPress SMS plugin.
Great security: To protect your site, you should never download WPForms Pro nulled.
Anti-spam controls: Expand your options with a Custom Captcha, hCaptcha, Cloudflare Turnstile, or use Google reCAPTCHA v2 or v3.
Offline forms: Collect leads offline at trade shows, or where your internet connection is spotty.
Form pages: Check a single checkbox to make a distraction-free landing page.
Digital signatures: Let clients e-sign contracts right there and then, with no paperwork to print out.
Conversational forms: Show your visitors one question at a time in a conversational format to improve conversion rates.
User registration forms: Create a custom login form to reinforce your site branding, or add user registration to any existing form on your website.
Want to see what actual users are saying about WPForms? Check out our Reviews page.
If you see something you like in the list of feature above, all you need to do next is choose a plan.
How Much Does WPForms Cost?
Now you know about all the awesome features in WPForms, you're probably wondering how much you'll need to pay to use them.
Compared to other form builder plugins, WPForms pricing is simple. You don't have to decide whether to buy addons individually or in a bundle. And you can upgrade from the free version without losing your forms.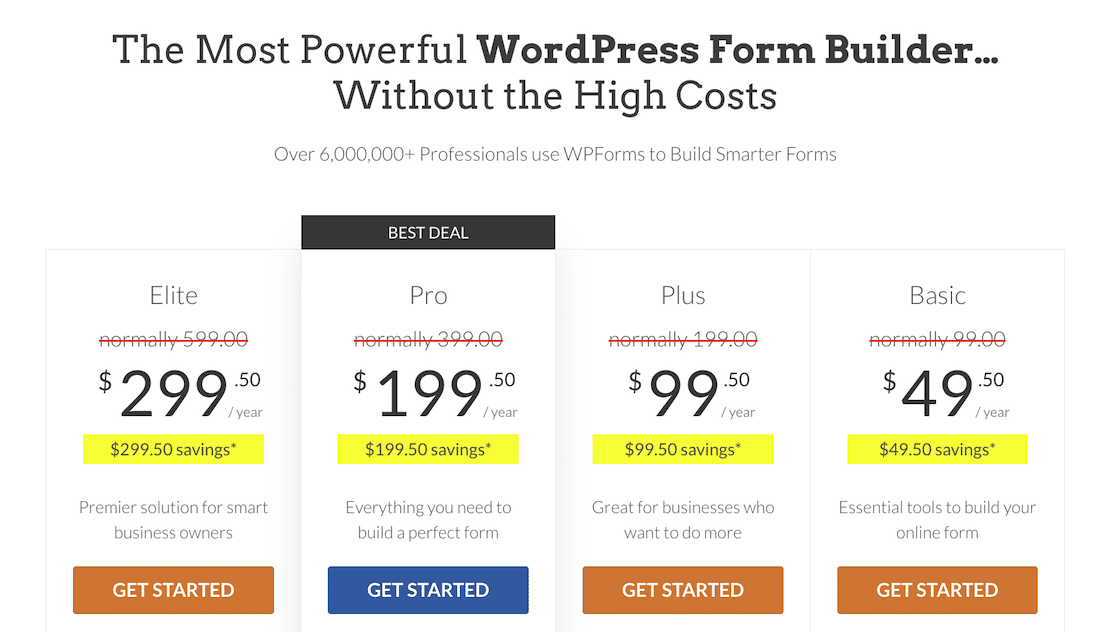 We took that screenshot during a sale. Click the image to see if the same discounts are available today!
So in total, you have 4 licenses to choose from. Let's run through them.
WPForms Basic (starts at $49.50)
The Basic WPForms license unlocks useful features for small businesses and nonprofits with one site.
With WPForms Basic, you'll be able to use:
Fancy fields
Multi-step forms
Conditional logic
The basic license is the perfect upgrade from WPForms Lite if you have 1 site and you want to make your forms more interactive.
WPForms Plus (starts at $99.50)
The WPForms Plus license adds email marketing integrations for:
Mailchimp
AWeber
GetResponse
Drip
Campaign Monitor
Brevo
MailerLite
You can use your Plus license on 3 sites, so it's great value if you have a few sites with their own email marketing lists.
Don't forget: the Plus license also includes all of the features in the Basic license too.
WPForms Pro (starts at $199.50)
The Pro license is the best deal for WPForms. This license unlocks most of the features in the plugin.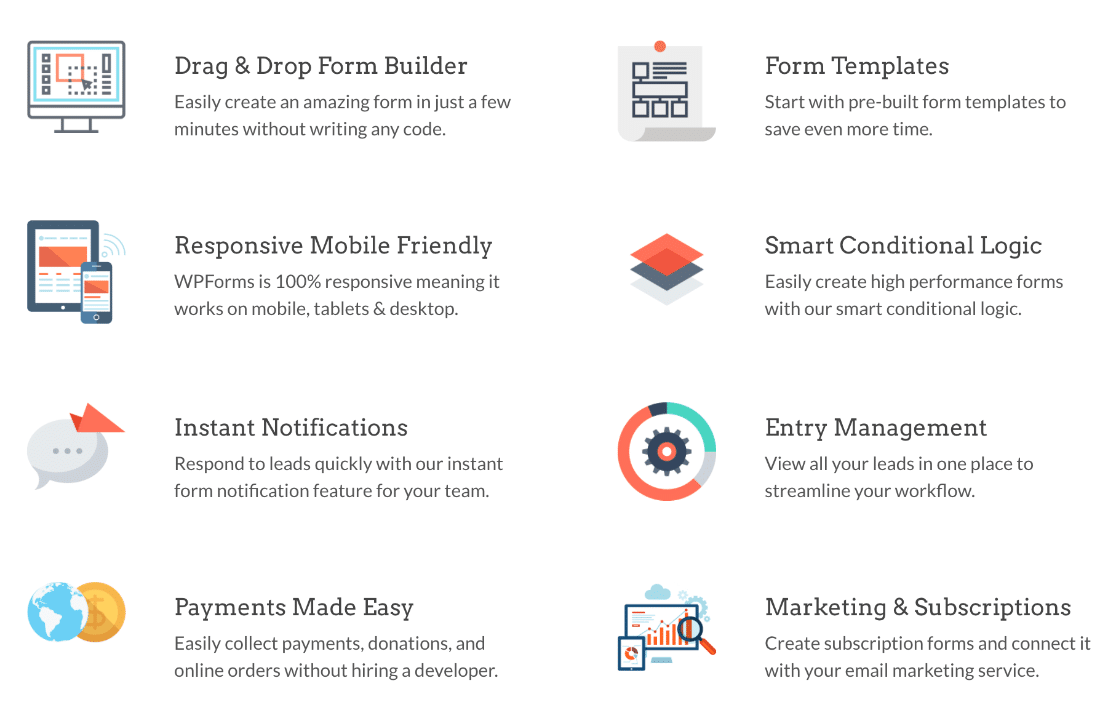 What's the difference between WPForms Pro and the free version? As well as all the features from Basic and Plus, you'll get:
Payment fields for PayPal, Square, and Stripe
1,200+ WordPress form templates
Form landing pages
Rich text field
Conversational forms
Save and Resume
Survey and poll tools
Form abandonment addon
1-click geolocation
Digital signatures
Offline forms
Form locking
You can use WPForms Pro to build the most advanced forms for your WordPress site, including:
User registration forms
Post submission forms
Payment forms
And don't forget that WPForms Pro gives you priority support. We'll talk about that in a second.
You can use your WPForms Pro license on 5 sites. So it's perfect for entrepreneurs that want to set up advanced forms for multiple businesses.
WPForms Elite (starts at $299.50)
The WPForms Elite license is great for agencies and developers. It lets you use all of the features in all other license levels, plus:
Authorize.Net payment fields
ActiveCampaign, Salesforce, and HubSpot integrations
The really cool thing about the Elite license is that it covers unlimited sites.
If you're an agency using the Elite license, you can visit the client management screen in your account to see which sites your license is used on:

If you need to revoke access for a client you no longer work with, the client management area lets you do that with one click.
WPForms Support
Sometimes we all need a helping hand to get things working the way we need them to.
So what support can you expect?
Free Support
To start, you can check out 2 online help resources.
First, the WPForms Docs will help you use all of the features in the plugin.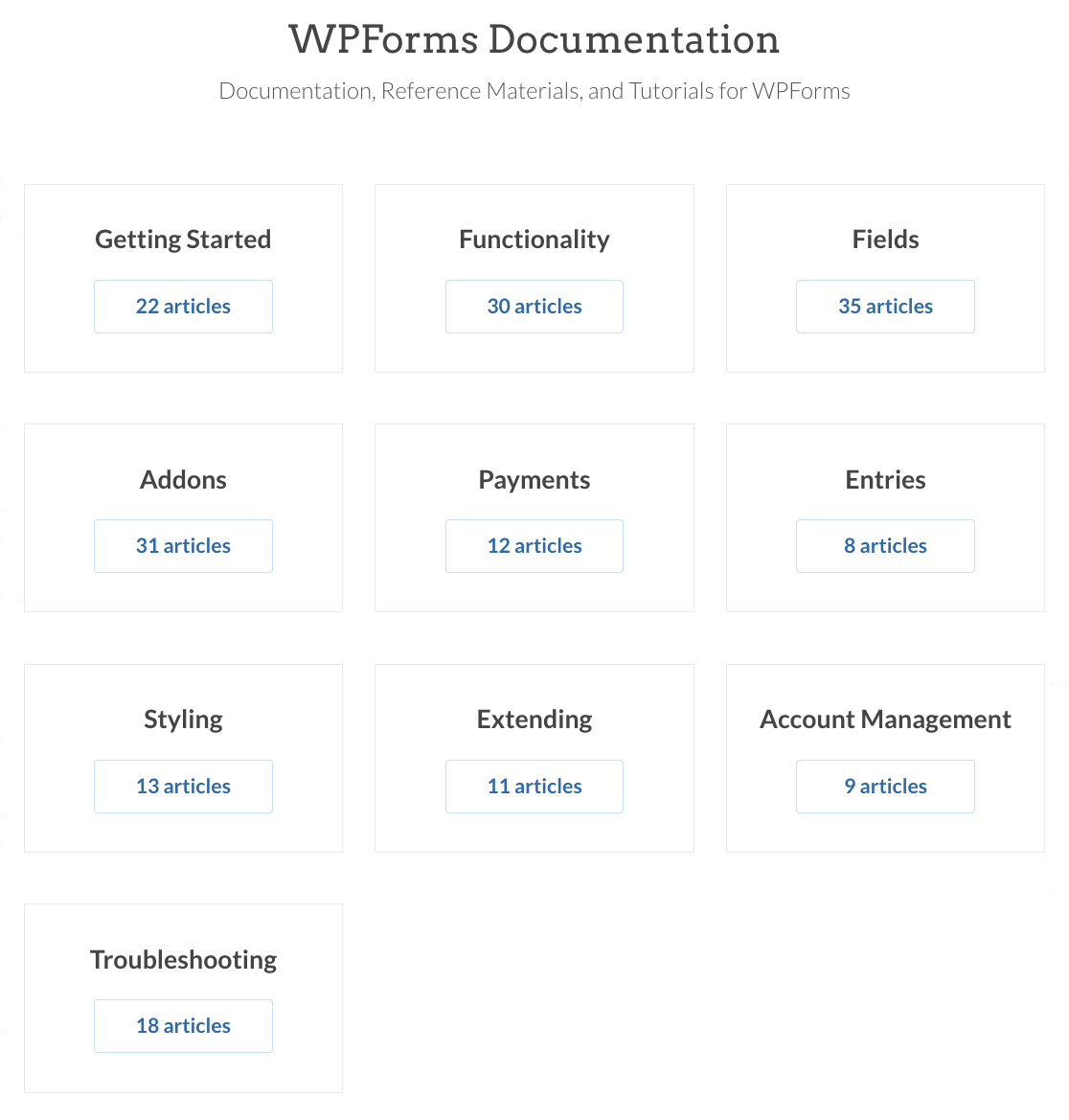 And the WPForms Developer Docs are great for anyone who wants to code their own customizations.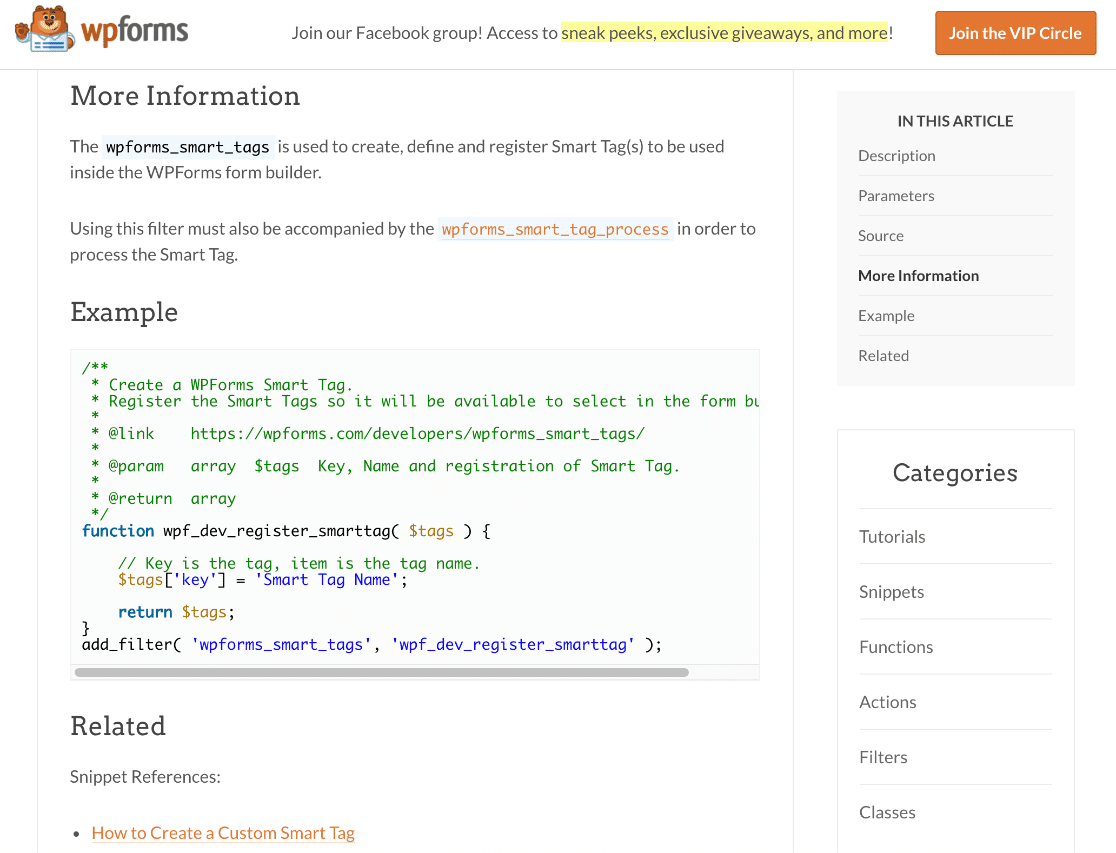 You can use those 2 resources to get help any time you need it.
All users can also get personal support, but the support you can access is different for the Lite and paid versions of the plugin.
If you use the free version of WPForms, you can access support in the WPForms Lite support forum on WordPress.org.
There's also a Facebook group for WPForms users called the WPForms VIP Circle. Anyone can join to chat with other users and get help.
The VIP Circle is a great place to learn about new features and find out about giveaways and contests.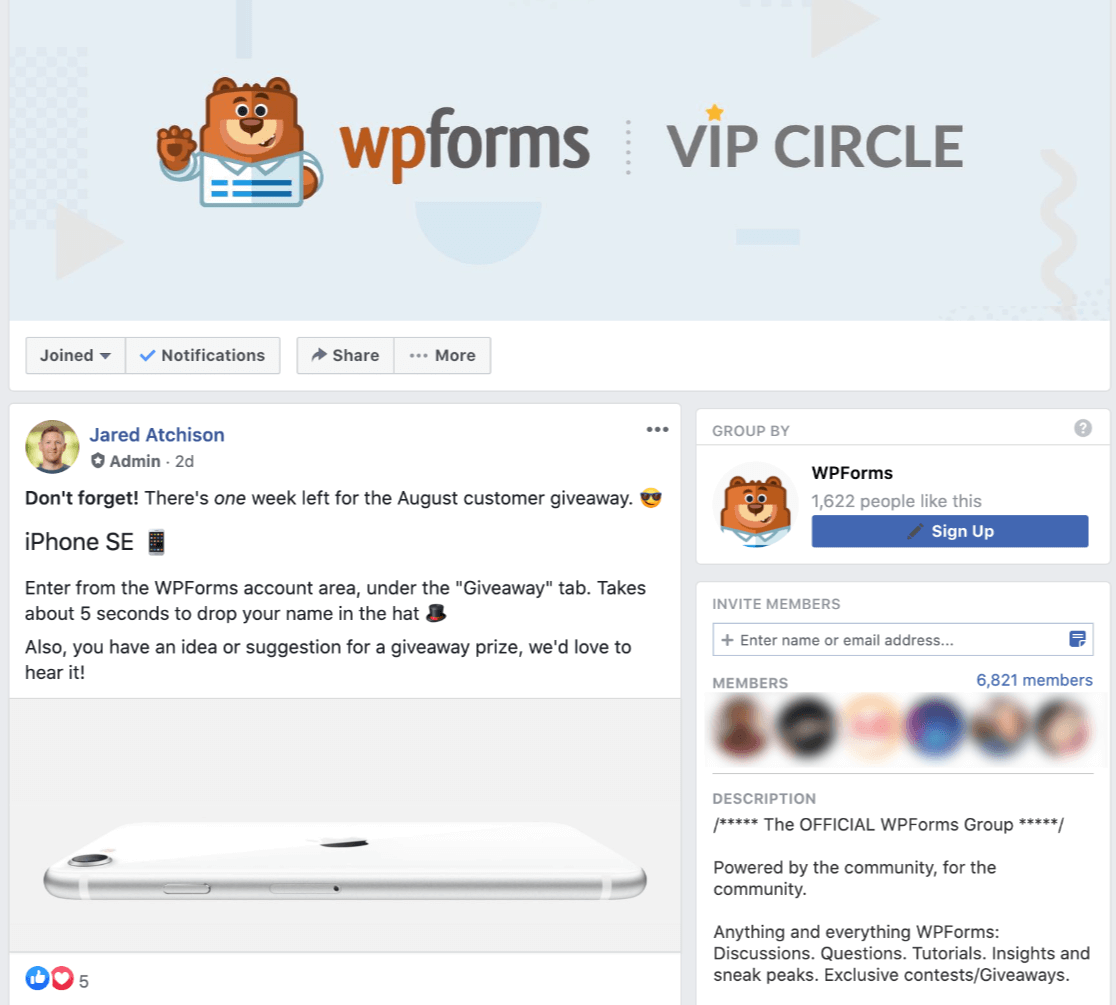 Support for Paid Licenses
If you pay for WPForms, you'll unlock ticket support in addition to the support resources we already talked about.
Filing a ticket is really easy, and you can do this from your Account page or the WPForms contact page.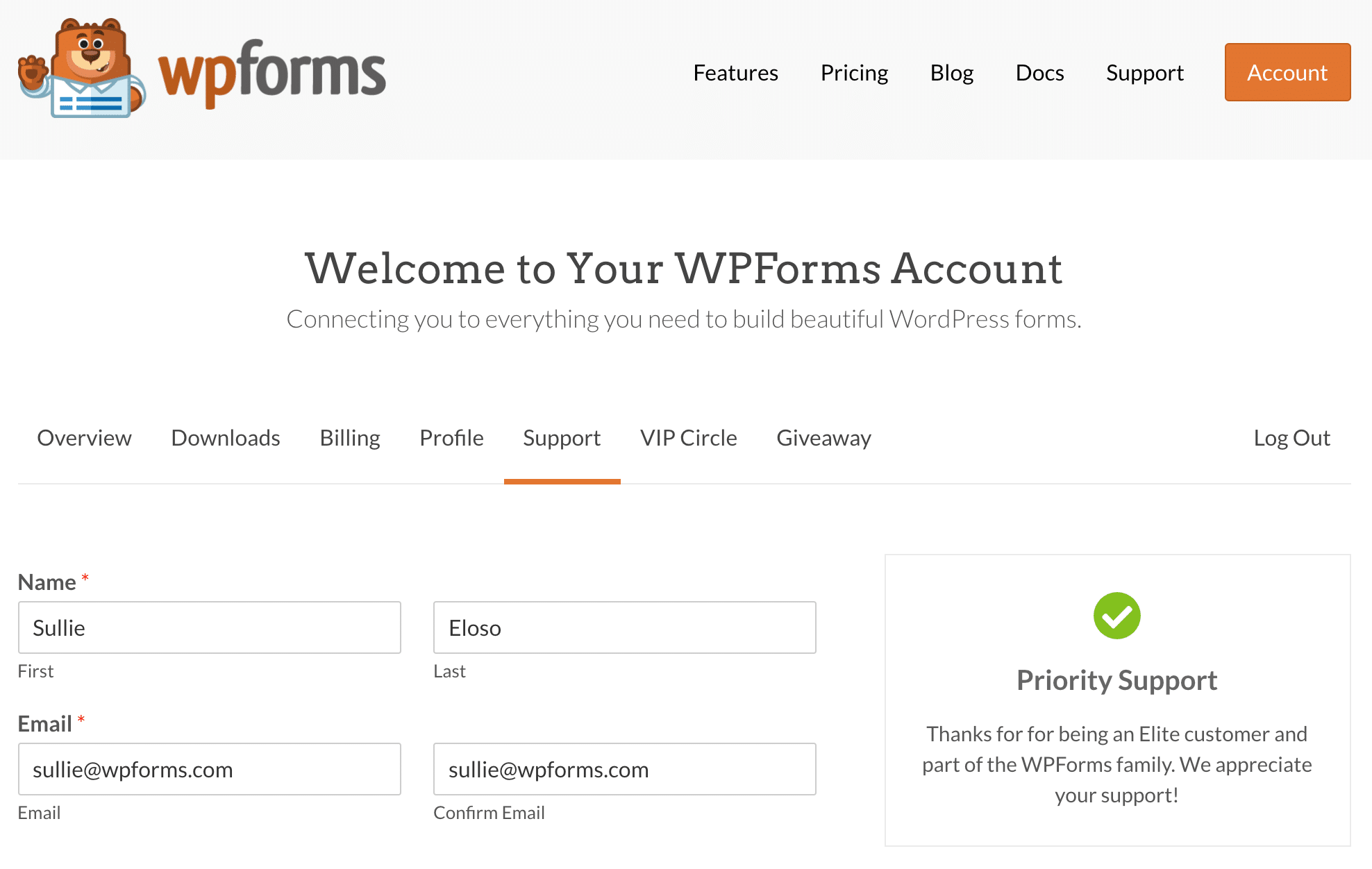 The WPForms support team are expert users and can help with any issues you're having with your forms. Tickets are answered between 9 am and 5 pm EST, Monday to Friday.
Don't forget: Pro and Elite customers get priority support by ticket. So if you want the fastest possible response, paying for WPForms Pro will be worth it for you.
WPForms Review — Is WPForms Worth the Money?
So, is WPForms worth it — and is the hype justified?
With the overwhelming response that we've received from our users, making us one of the top 10 most popular WordPress plugins with a rating of 4.9 out of 5 stars, it's no longer a question of whether we think WPForms is worth your money. The community has answered the question itself and the answer is a resounding YES!
Since WPForms was born, we've set out on a mission to make the process of building a form easy and fast. Instead of clicking the same buttons over and over, scrolling around, or typing code, we wanted to help you get a form ready in less than 5 minutes.
Then, we added a bunch of powerful features (and we're adding new features all the time) that support your sales and automate processes with smooth marketing integrations to save time.
Hopefully, we've shown that WPForms is both easy to use and powerful.
If you try out the paid version and decide it's not worth it, you can use the 14-day unconditional money-back guarantee to get a refund with no questions asked.

Finally, if you've already spent tons of time making forms in plugins like Contact Form 7 or Ninja Forms, don't worry. You can import them right into WPForms and improve them from there.
And that's it! We hope this WPForms review helps you to decide if WPForms is right for you.
Create Your WordPress Form Now
Get Started With WPForms
Are you ready to build your first form? Get started today with the easiest WordPress form builder plugin. WPForms Pro is worth it. Along with all of the addons, templates, and integrations, you also get a 14-day money-back guarantee.
If this article helped you out, please follow us on Facebook and Twitter for more free WordPress tutorials and guides.