Are you looking for the best file upload plugins for WordPress?
You likely already know WordPress has no built-in way to accept file uploads like PDFs, spreadsheets, images, and signed documents.
To help you, we've compiled a list of the best WordPress file upload plugins that make file upload a breeze to empower your site.
How Do I Allow Users to Upload Files to WordPress?
If you want to allow users to upload files to your WordPress website, you'll need a dedicated plugin, such as WPForms or File Upload Types by WPForms.
These tools provide an easy-to-use and secure method for users to submit different files on your website, enhancing its interactivity and functionality.
Why are File Upload Plugins Crucial for WordPress Sites?
Using a file upload plugin can be game-changing for your WordPress websites. In addition to improving the usability and engagement of your site, they can:
Simplify Admin Tasks: It may come off as a surprise, but file upload plugins can simplify administrative tasks. For instance, if you're running a learning platform online, students can attach their assignments easily, reducing your administrative workload.
Improve Workflow Efficiency: One of the best things about using a file upload plugin is that you don't need to switch between platforms to manage file uploads; everything is consolidated into your WordPress dashboard, improving workflow efficiency!
Enhance User Engagement: Whether it's a user contributing documents for collaborative projects, submitting images for a photo contest, or uploading resumes for a job application, file upload plugins make this level of user participation possible.
Broaden Site Functionality: By incorporating features like drag-and-drop uploads, front-end uploads, and multi-file uploads, file upload plugins not only enhance your site's functionality but also cater to the numerous needs of users.
Secure File Transferring: Through advanced settings like size limits and file type restrictions, file upload plugins help ensure that all transfers are secure, preventing people from uploading bogus files or bots that transfer viruses/malware.
Isn't this impressive? Imagine if you could leverage these benefits on your WordPress site. The possibilities could be endless!
Well, enough of the wait; it's time to explore our list below of the best file upload plugins to revolutionize how you and your users experience your website.
Best File Upload Plugins for WordPress
The ability to upload files is crucial to a website's usability and user-friendliness. Check out this comprehensive list of the best file upload plugins to enhance your WordPress site's capabilities further!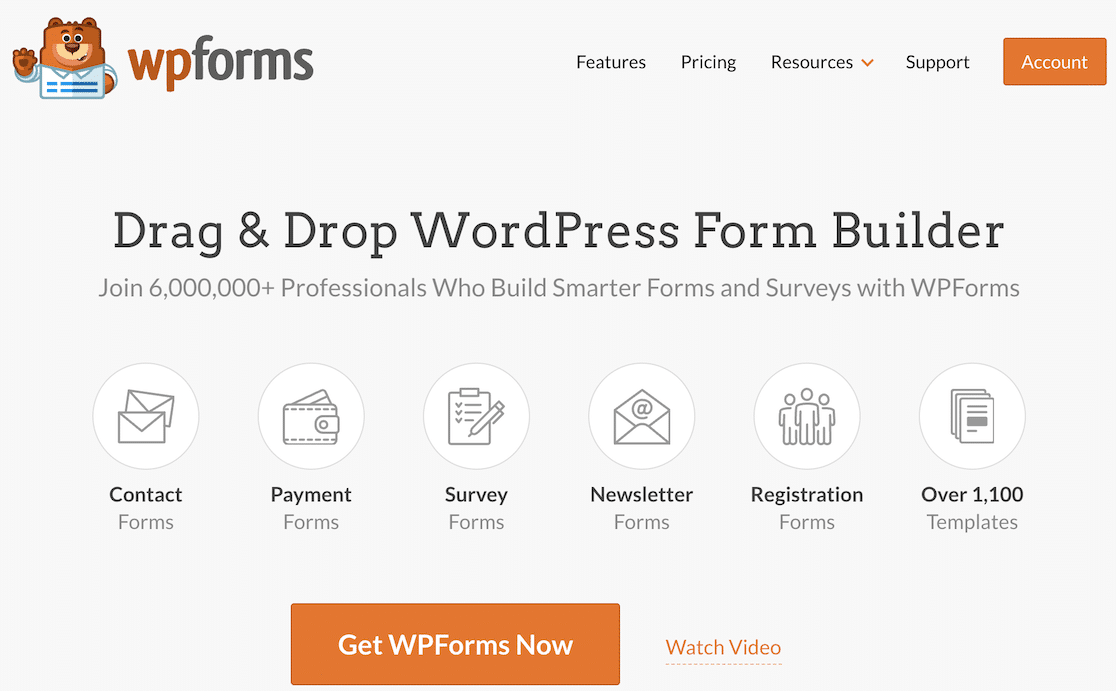 WordPress.org Rating: 4.9/5
Active Installs: 6+ million
WPForms is the best file upload plugin for WordPress with a 4.8/5 TrustPilot rating. It allows novice and experienced users alike to create forms with one-time use coupons, file upload fields, and more, thanks to its simple drag-and-drop builder and advanced features.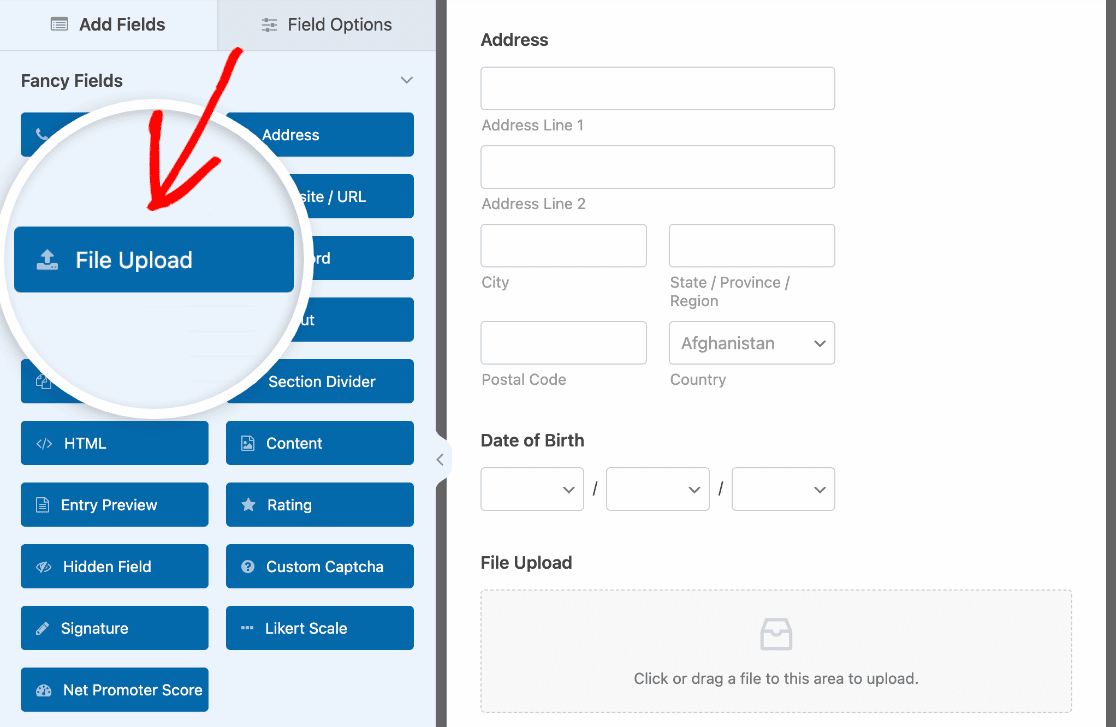 Our Experience
It's not just the simplicity of the drag-and-drop form builder that impressed us but also the wide range of customizability options for the file upload field.
WPForms supports file uploads of all types and allows you to place your file upload form anywhere on your website — be it a post, page, or even in the sidebar.
It even offers shortcodes that simplify embedding a file upload form. Moreover, WPForms' performance was top-notch.
Whether handling multiple file uploads or setting file type restrictions, the plugin managed all tasks without impacting site performance.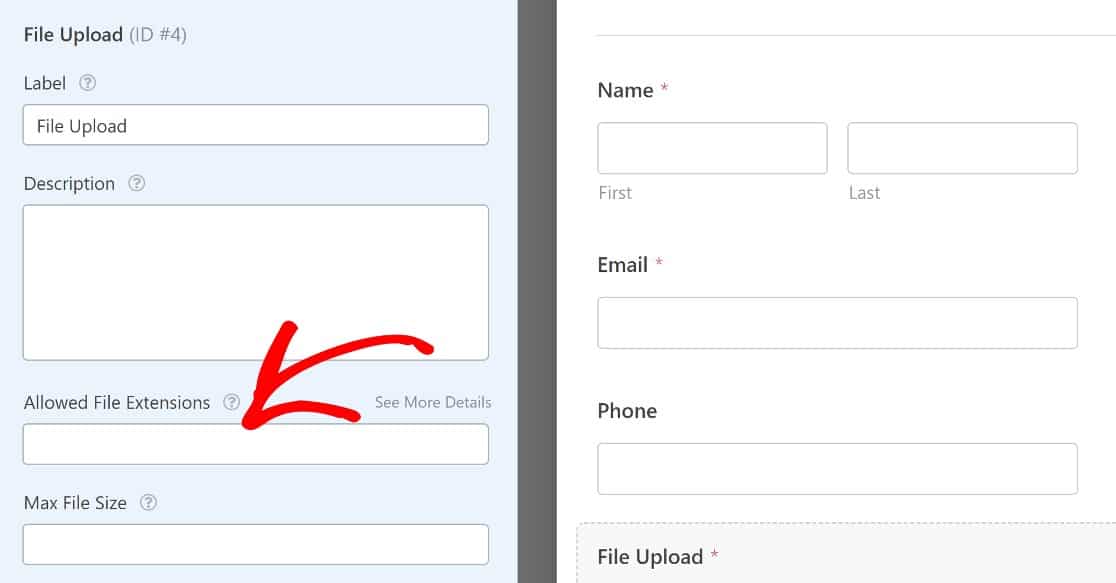 What We Liked
As a result of its ability to accept multiple file formats, including photos, documents, and video, this plugin is perfect for websites that require a reliable file upload system.
We also found the file type restriction, size limit, and file limit settings quite handy. These features ensure that file uploads prevent unnecessary server space usage.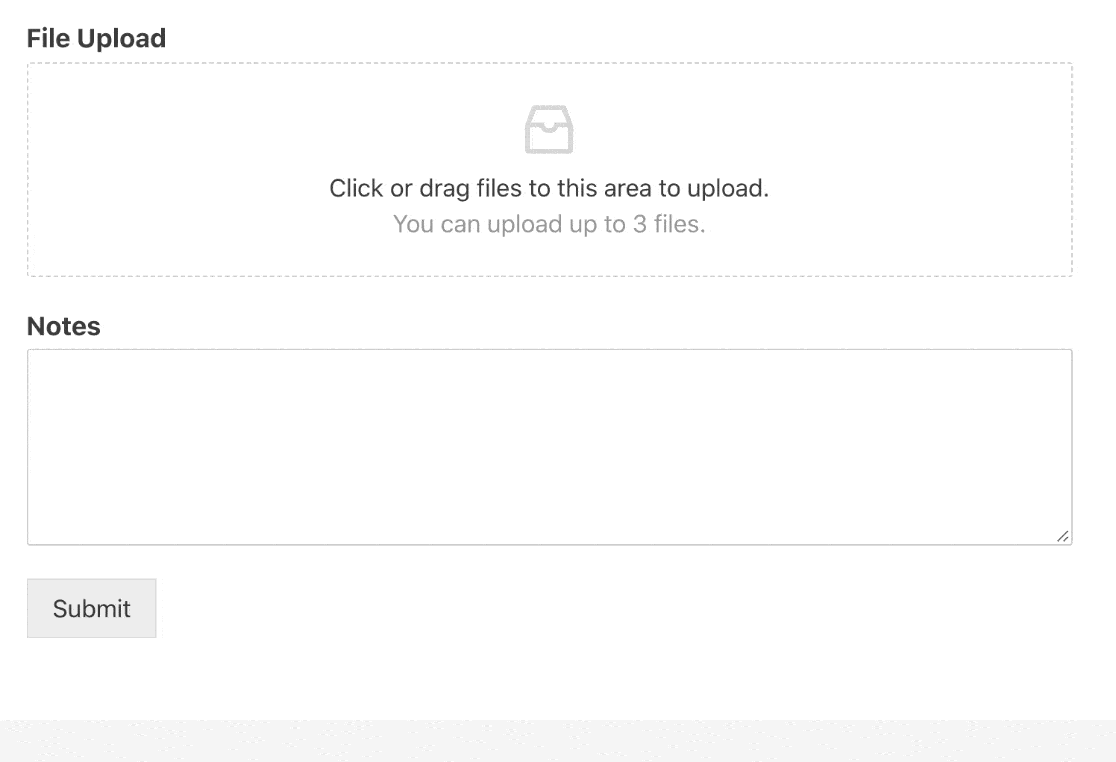 And if you're wondering where WPForms data goes, the answer is simple: you can receive files as email attachments or export the file details to Google Sheets.
Pricing and Plans
WPForms offers a free version with basic features. However, to unlock file upload capabilities and other advanced features, you must opt for their premium plans starting from $49.50/year.
Verdict
If you are looking for an all-in-one solution for your form needs and a reliable WordPress file upload plugin, WPForms is a great choice.
Create Your WordPress Form Now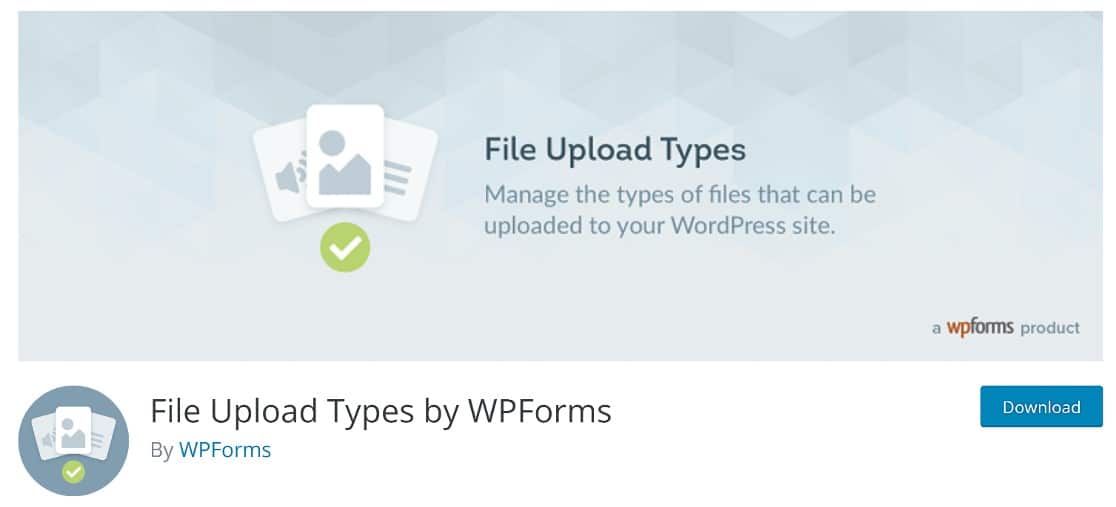 WordPress.org Rating: 3.6/5
Active Installs: 20,000+
Another product from the team behind WPForms, the File Upload Types plugin, is an excellent choice for any site looking to add file upload functionalities.
The plugin simplifies the process of uploading different file types on your website thanks to its user-friendly interface for adding file upload types.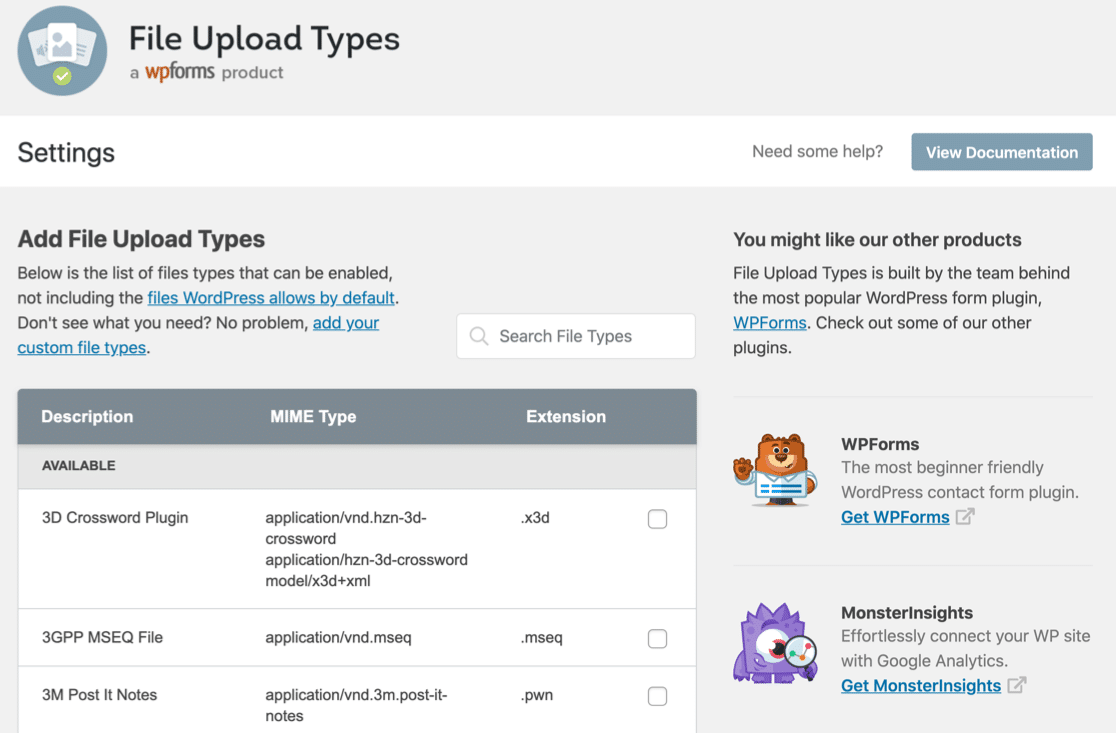 Our Experience
The plugin worked flawlessly with our existing forms created through WPForms. This seamless integration made it possible to have file uploads as part of various forms, like job application forms or contest entries.
We also found File Upload Types by WPForms incredibly easy to use and integrate. The plugin required minimal setup, and in no time, we could add different file types for upload without any coding knowledge.
What We Liked
We appreciated the broad array of file types the plugin supports. The versatility provided us the flexibility to cater to various user needs and demands.
Moreover, the ability to customize the allowable file types added another layer of control, ensuring the site's security and functionality.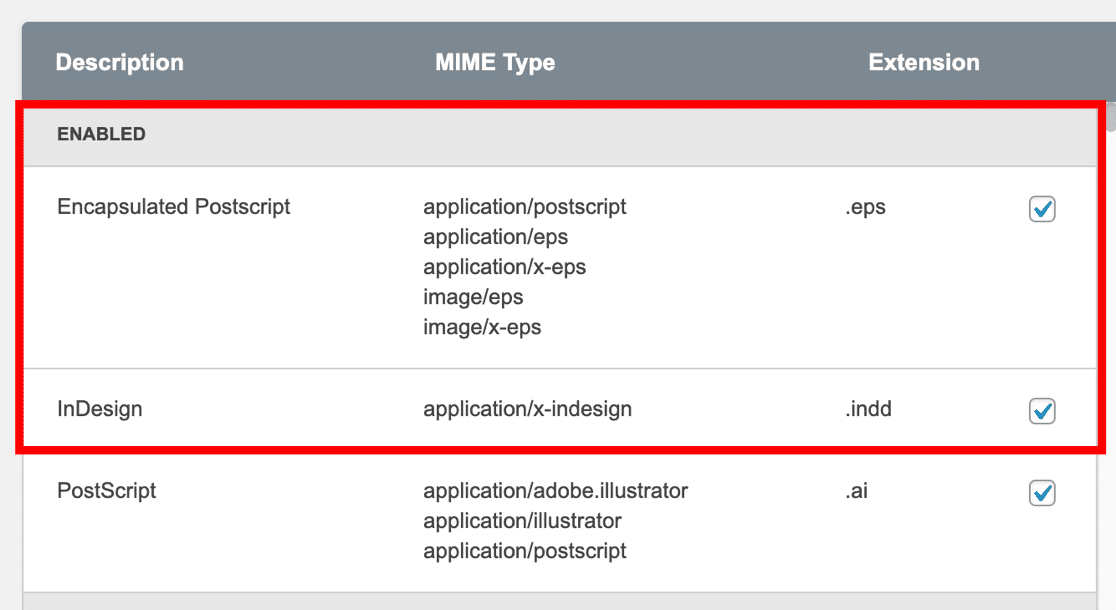 Pricing and Plans
File Upload Types by WPForms is a free plugin available in the WordPress plugin directory. This makes it an excellent choice for those on a tight budget yet seeking to enhance their site's file upload functionality.
Verdict
We highly recommend File Upload Types by WPForms. It significantly simplifies the file upload process, making it a top choice for any site with file upload needs.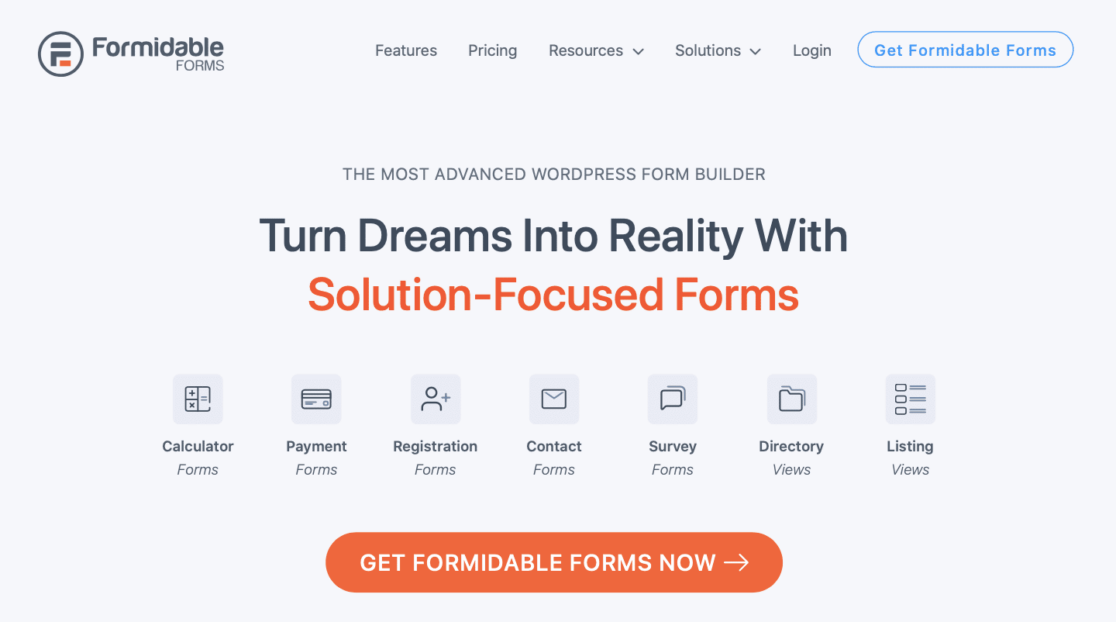 WordPress.org Rating: 4.7/5
Active Installs: 300,000+
Formidable Forms stands out as an advanced WordPress plugin that doubles as a reliable form builder and file upload plugin.
Its powerful file upload functionality is ideal for websites that regularly handle user registrations and file submissions (like Avatars).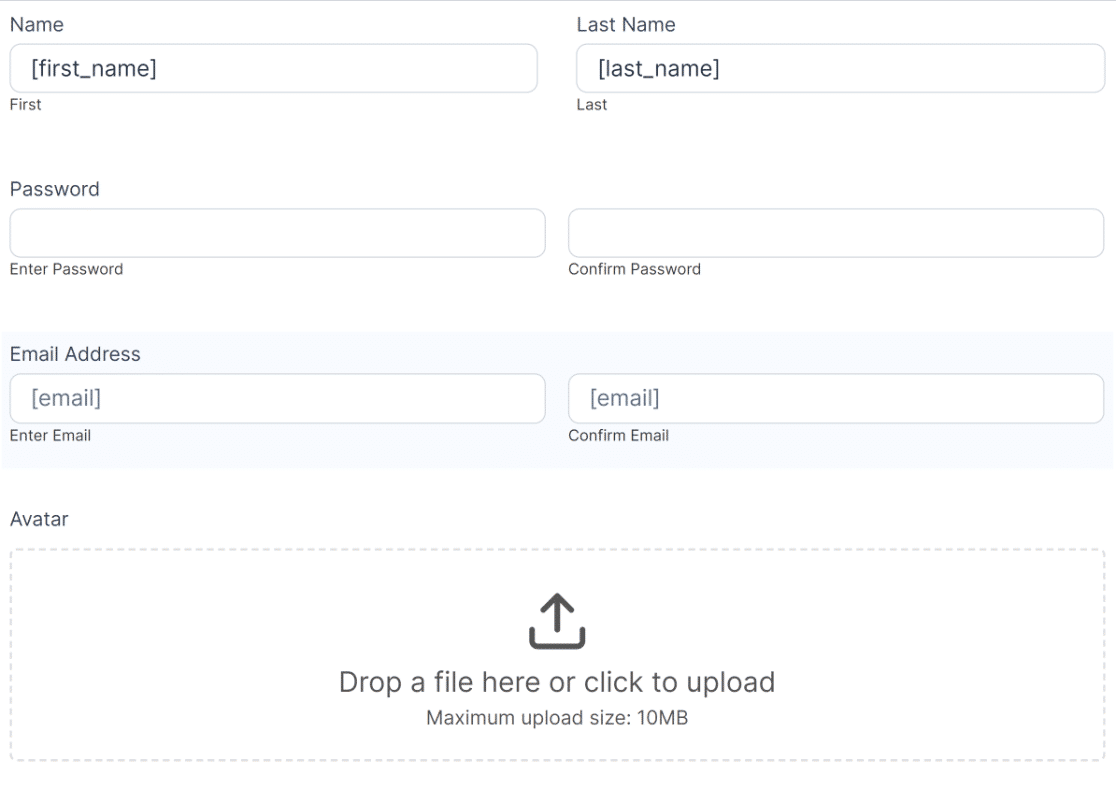 Our Experience
One of the best things about Formidable Forms is its intuitive interface that makes installing and setting up the plugin a breeze.
Creating a file upload form was incredibly easy, and we were especially impressed by how it managed larger files without any hiccups.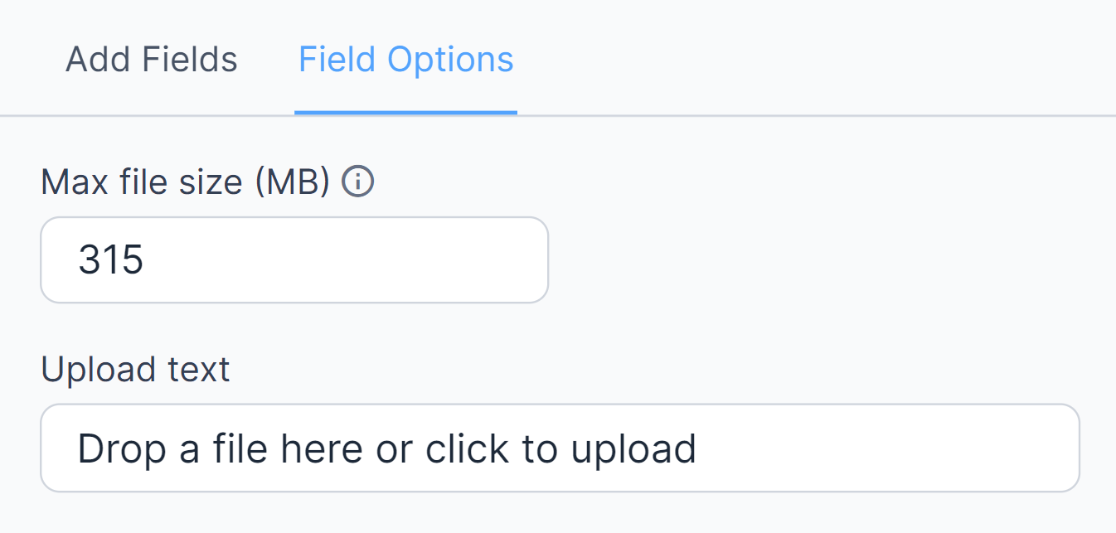 What We Liked
The versatility of Formidable Forms is quite impressive, as it can handle everything from images and videos to PDS and documents.
We also appreciated the plugin's consideration for security and supporting features like file type restrictions, size limitations, and data encryption.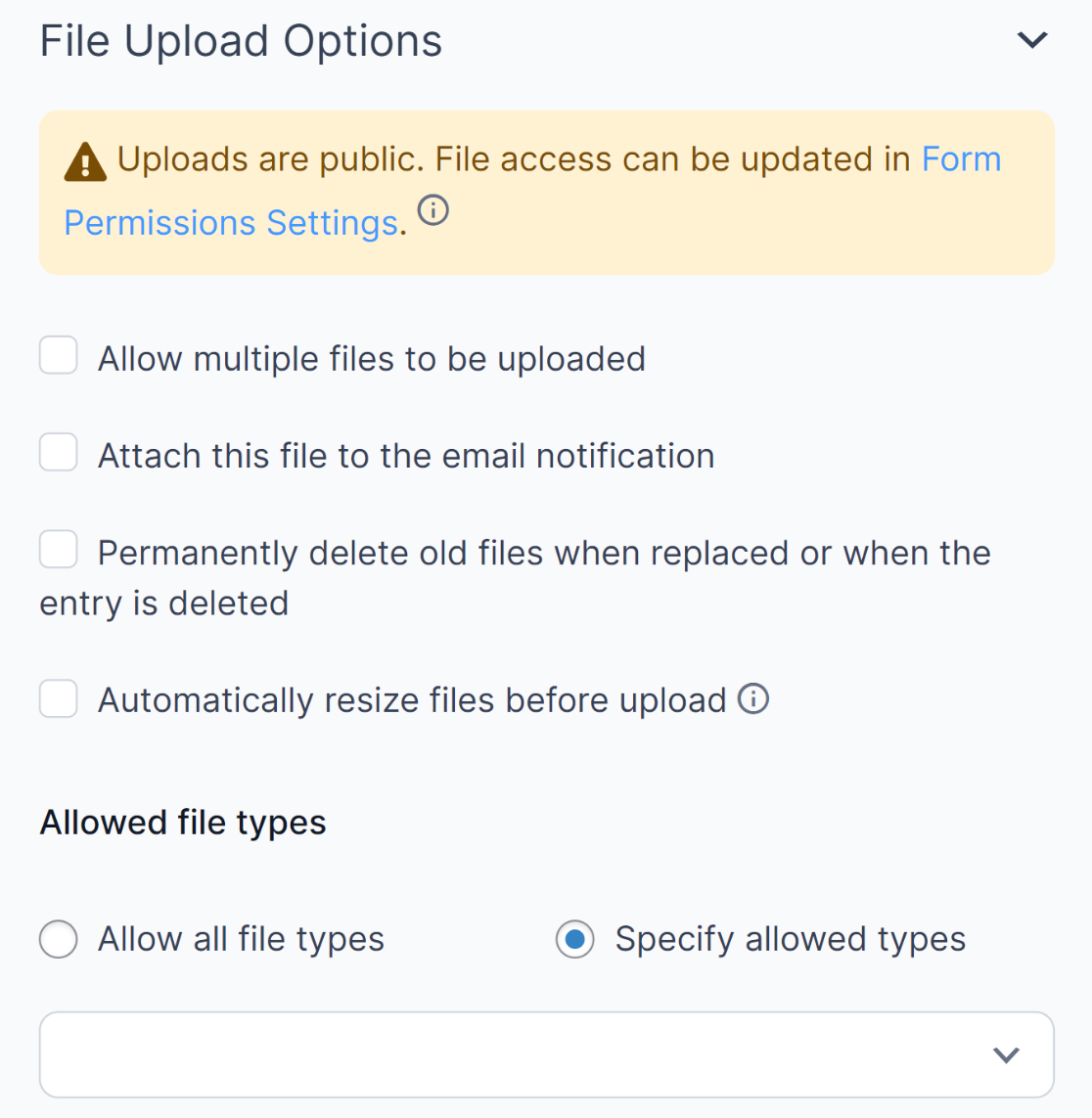 Pricing and Plans
Formidable Forms offers a free version with basic features. However, to unlock advanced features, including file upload, their premium plans start at $39.50/year.
Verdict
After thoroughly testing Formidable Forms, we confidently recommend it for your file upload needs. With its capability to handle various file types and sizes, it ticks all the right boxes and stands as a strong contender!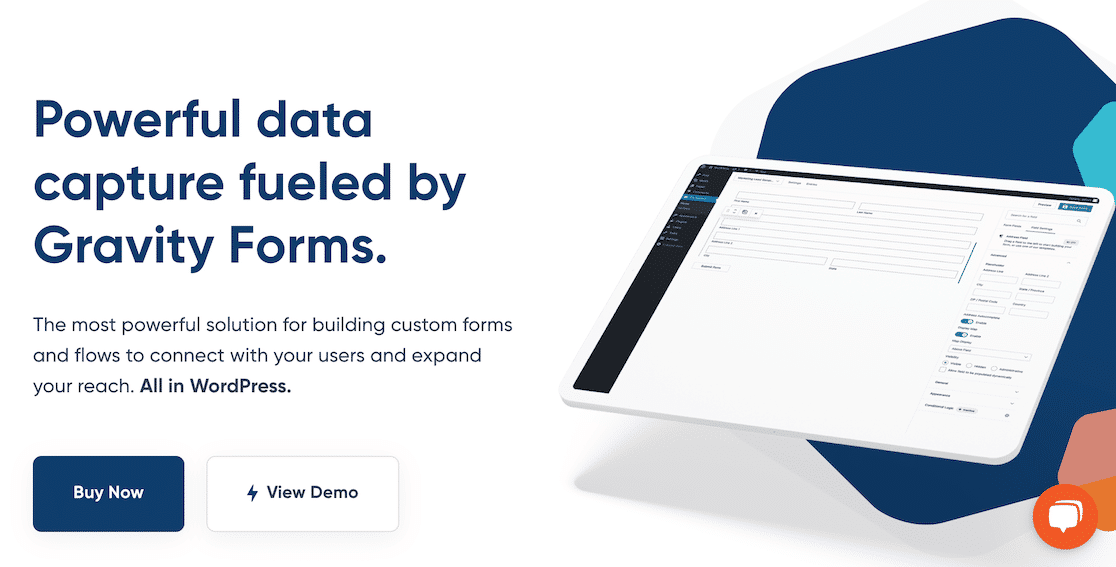 WordPress.org Rating: N/A
Active Installs: N/A
Gravity Forms is a user-friendly WordPress plugin that allows you to build and publish forms with file upload capabilities.
Regardless of your website's nature, Gravity Forms provides an effective and reliable solution for file uploads.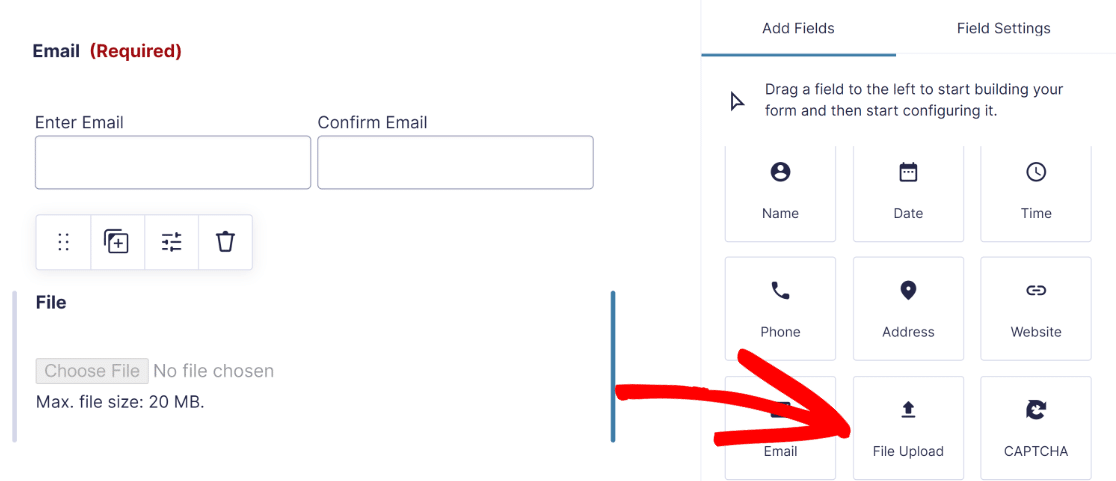 Our Experience
The simplicity of setting up file upload forms and the efficiency it delivers made our experience quite satisfying.
The file upload process is incredibly smooth, with features allowing you to manage file extensions and size limits easily.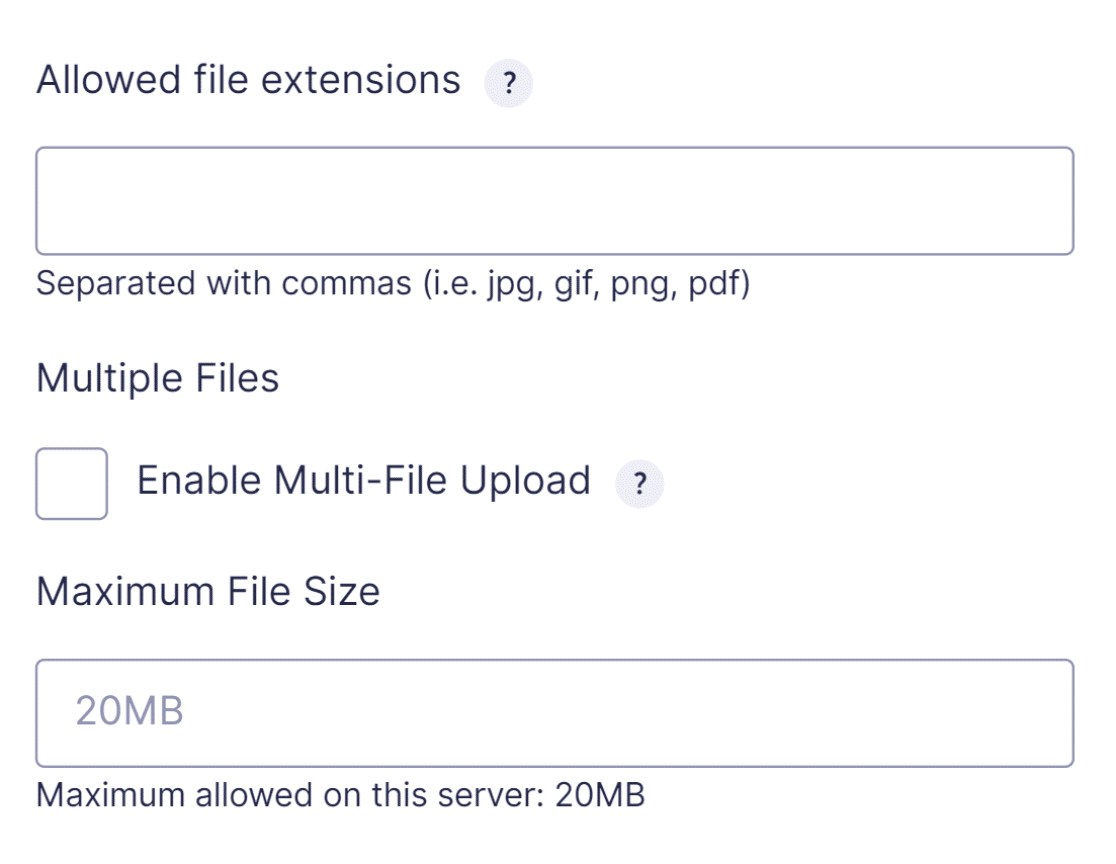 What We Liked
Even without extensive technical knowledge, we were able to navigate through Gravity Forms with relative ease.
Plus, the ability to save uploaded files to external services like Dropbox or Google Drive via addons is a valuable feature for site administrators.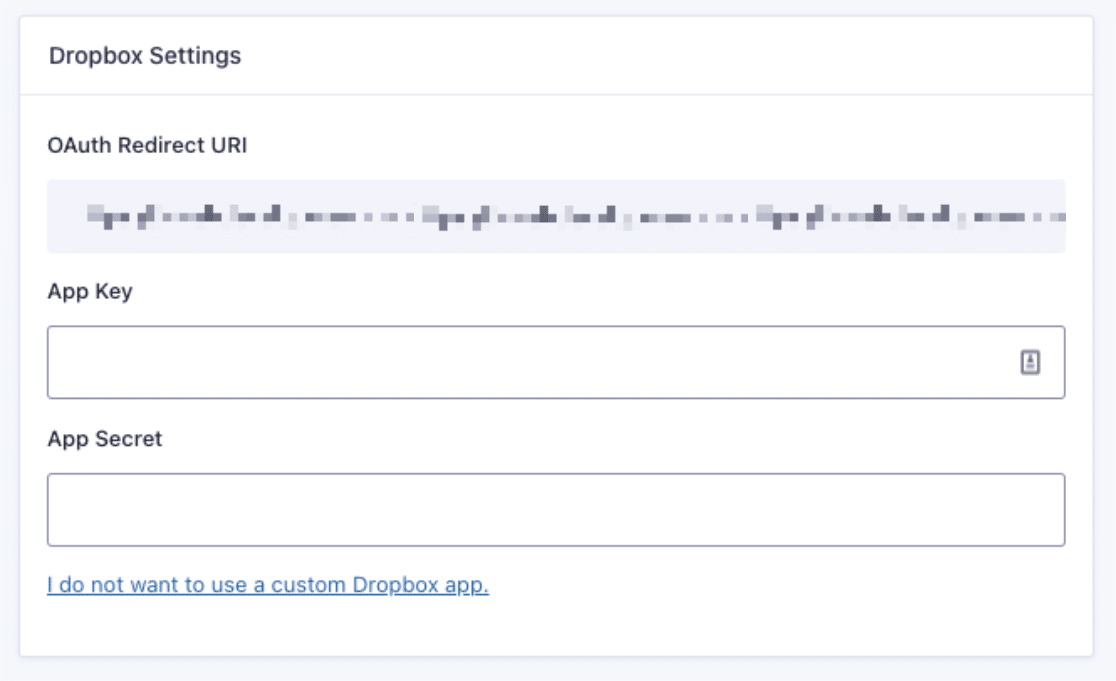 Pricing and Plans
Gravity Forms offers a range of pricing plans. Its Basic License starts at $41/year, offering unlimited forms and entries with file uploads.
Verdict
In our assessment, Gravity Forms is an excellent choice for integrating file upload functionality into your WordPress site.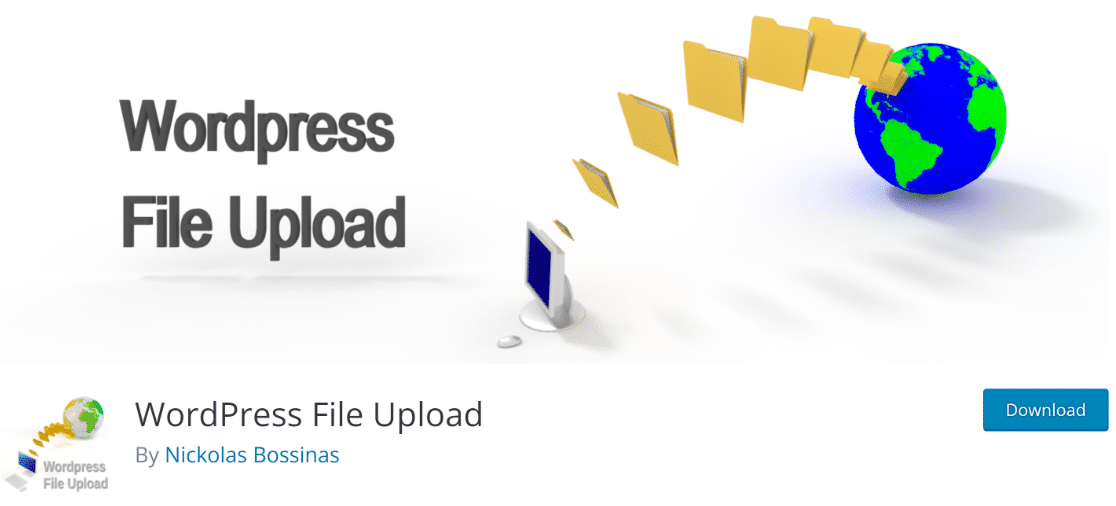 WordPress.org Rating: 4.4/5
Active Installs: 20,000+
The WordPress File Upload plugin is a dedicated solution for business owners looking to add file upload functionality to their websites.
It does not overcomplicate stuff and keeps things simple by offering a menu to attach a file upload field to any existing page.

Our Experience
From tweaking the appearance of your upload form to setting up redirection after upload, WordPress File Upload provides a high degree of control.
Also, we appreciate the responsiveness of the plugin. The file upload process was smooth and fast, and we encountered no hitches with larger files.

What We Liked
One aspect we liked about the WordPress File Upload plugin was its customization capacity, adding a layer of personalization to file upload sections.
We also appreciated the plugin's integration with email notifications. This feature ensures you are informed of every file uploaded to your site.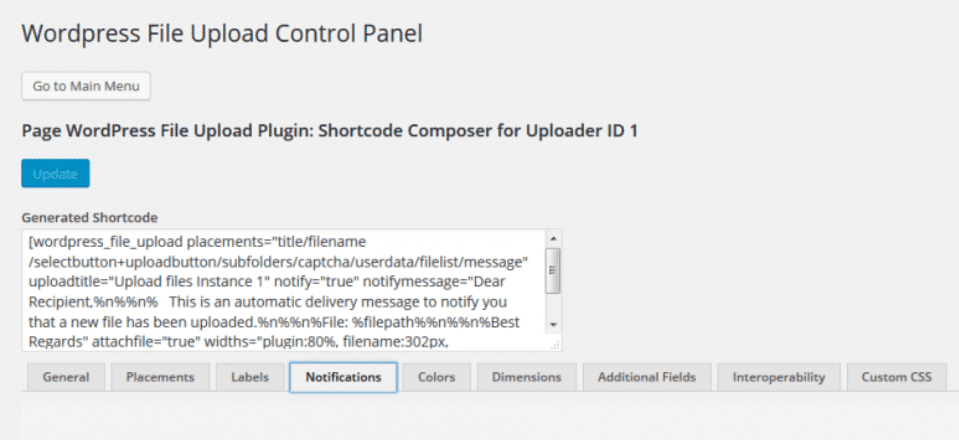 Pricing and Plans
WordPress File Upload is free, but to access more features, you may have to upgrade to their premium plan, which starts at €20.00!
Verdict
If you're searching for a free plugin with good enough functionality for file uploads, then WP File Upload isn't a bad option!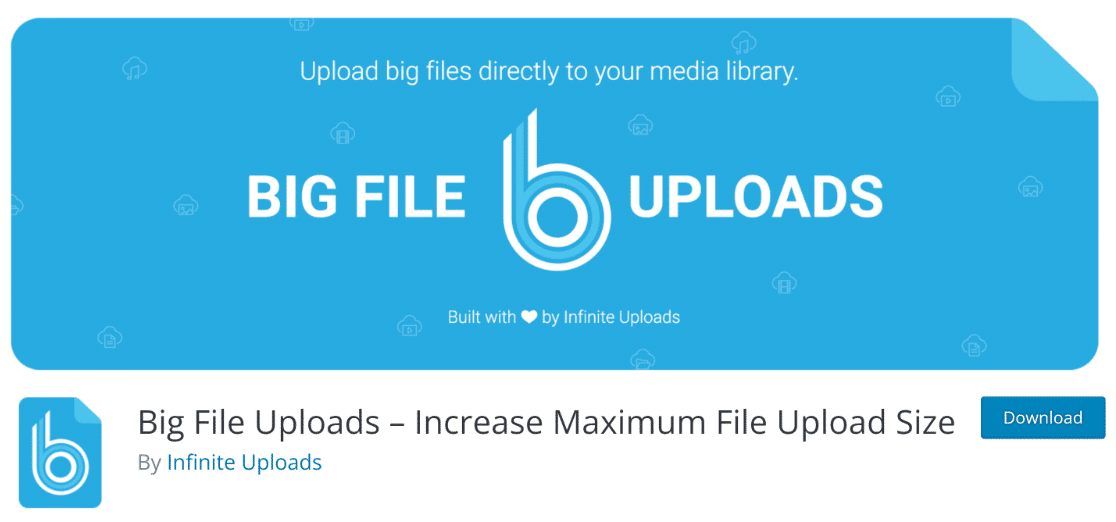 WordPress.org Rating: 4.9/5
Active Installs: 80,000+
As the name suggests, Big File Uploads is a dedicated WordPress plugin explicitly developed to handle large file uploads.
It addresses one of WordPress sites' most significant problems: the default file size limit one can upload.

Our Experience
Big File Uploads increases the size limit of files without complicating matters, allowing users to upload up to hundreds of GBs.
While it doesn't have any functionality to add file uploads itself, you will have to integrate it with another plugin like Infinite Uploads.
Once done, you can even customize the maximum upload size by user roles of administrator, editor, or author.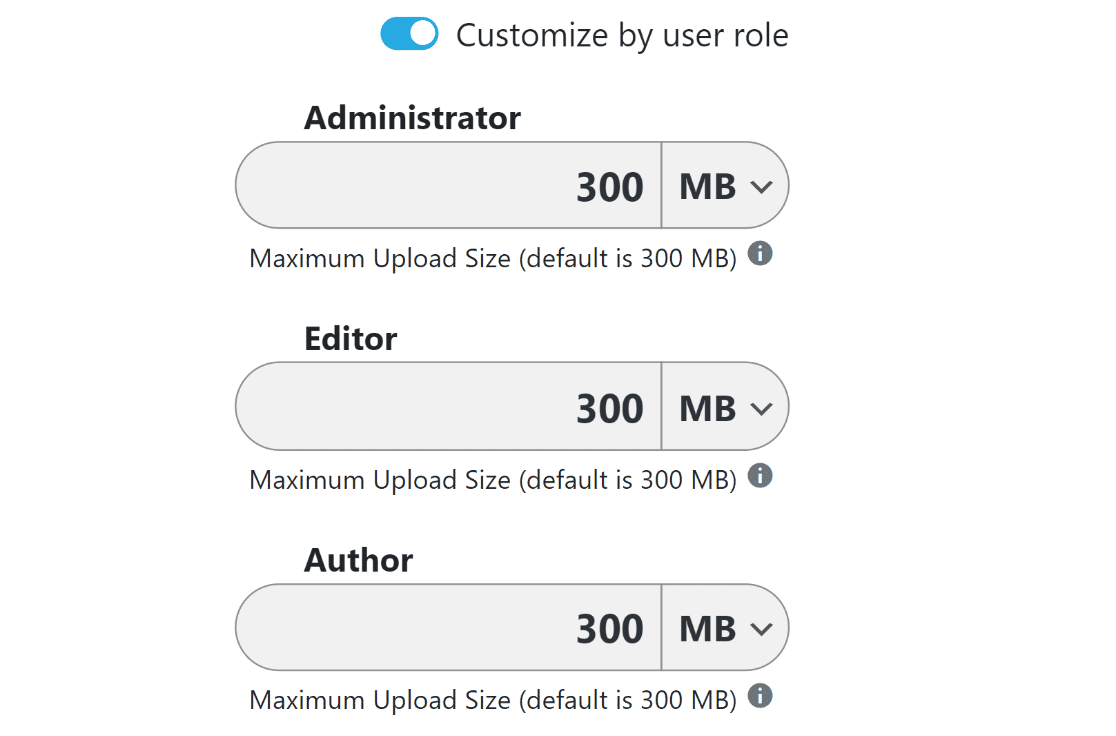 What We Liked
We like that the plugin achieves its goal of allowing larger file uploads without adding unnecessary complexity.
We tested Big File Uploads with various media library plugins like Infinite Uploads, and it functioned without any conflicts.

Pricing and Plans
Big File Uploads is a free-to-use plugin available in the WordPress repository. This allows any site, regardless of budget, to enjoy its benefits.
Verdict
While Big File Uploads doesn't have extensive features, its sole focus on facilitating large file uploads makes it a good choice if you're looking for something free!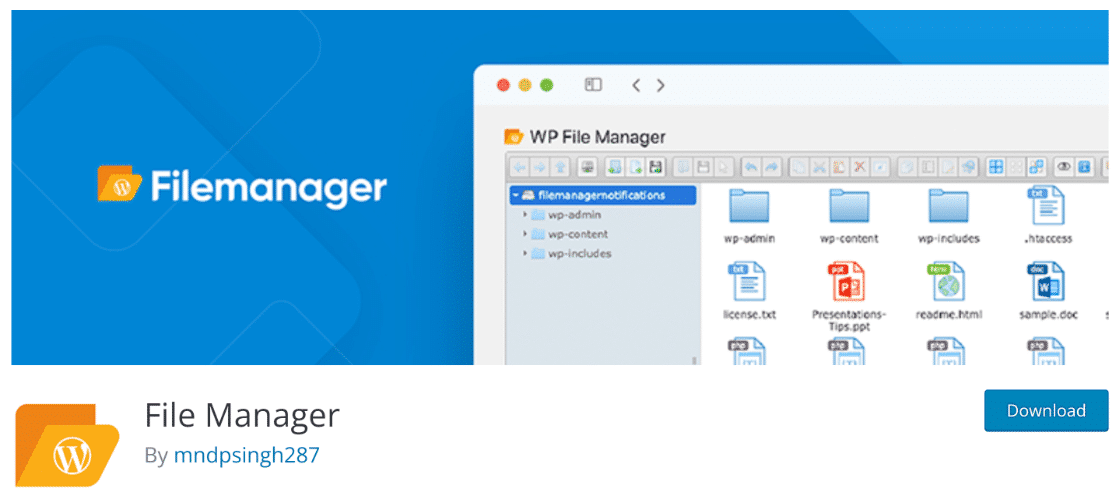 WordPress.org Rating: 4.7/5
Active Installs: 1+ Million
File Manager is an advanced plugin that significantly enhances the WordPress default Media Library's capabilities.
Since it allows both backend and frontend file uploads, it is pretty handy for websites that require users to submit files.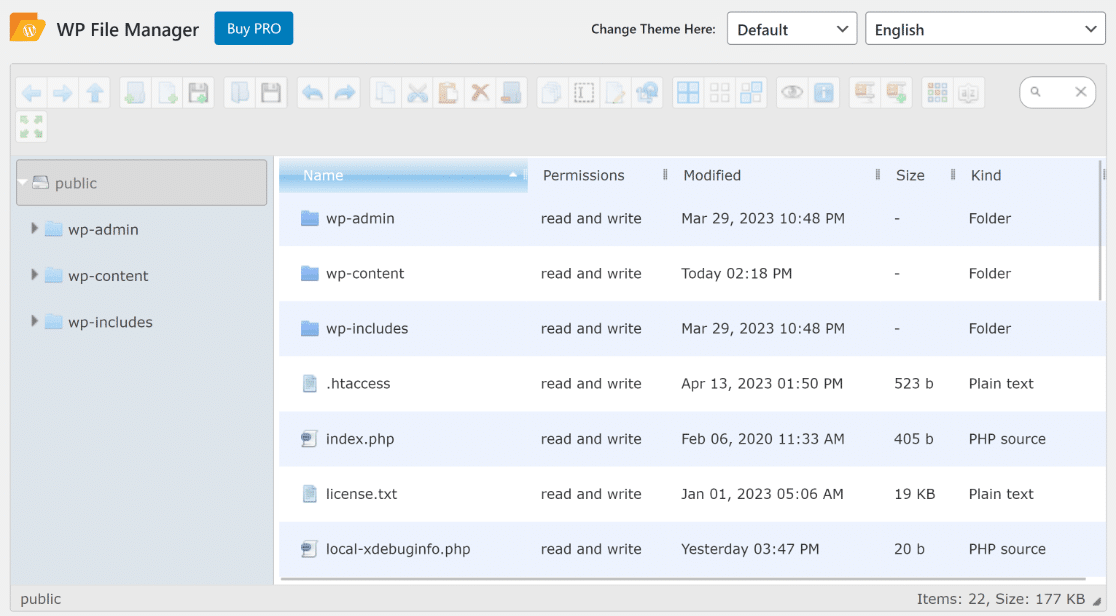 Our Experience
Its feature-rich interface seamlessly integrated with our WordPress backend, allowing us to manipulate and manage files directly from the dashboard.
Furthermore, the frontend upload capability simplified the user submission process, enhancing the overall user experience.
You can easily use their shortcode for attaching a file upload field to any page without going into many technical details.

What We Liked
Its ability to handle multiple file operations such as upload, download, delete, copy, move, and edit files directly from the WordPress backend was impressive.
Additionally, the frontend upload feature simplifies the process for users to submit files and doesn't restrict users to specific file types or sizes.

Pricing and Plans
File Manager offers a free version that covers basic file operations. For advanced features and premium support, they provide Pro versions starting at $25 for a single site.
Verdict
We recommend the plugin for those who want to enjoy both backend and frontend file upload and management functionalities.
Which Is the Best File Upload Plugin for WordPress?
After thoroughly analyzing the above plugins, it becomes clear that WPForms stands as the best file upload plugin for WordPress.
What sets it apart from the competition is its easy-to-use interface, which allows you to attach file upload fields to any form and page.
You can also view uploaded files and form entries directly from the WordPress dashboard, a massive plus for site administrators.
Moreover, WPForms is a top choice because of its lightning-fast loading speeds and exceptional customer service.
Thanks to their extensive documentation, regular updates, and helpful support team, you won't have to figure anything out on your own.
Create Your WordPress Form Now
Next, Explore More WordPress Plugins
The best thing about WordPress is the variety of excellent plugins it offers. If you want to get more out of your WordPress, make sure to check out other posts about our favorite WordPress plugins for different tasks:
Ready to build your form? Get started today with the easiest WordPress form builder plugin. WPForms Pro includes lots of free templates and offers a 14-day money-back guarantee.
If this article helped you out, please follow us on Facebook and Twitter for more free WordPress tutorials and guides.