Are you looking for the best WordPress voting plugin?
Online polls and votes are the best way to interact with your visitors and existing customers. You can collect their views and improve your product and services based on their opinions.
WordPress voting plugins let you create a voting system on your website. In this article, we've listed the best WordPress voting plugins for the job.
Best WordPress Voting Plugins
Here's a table of contents for quick navigation:
Let's see some popular WordPress voting plugins that you can use to run online polls on your websites.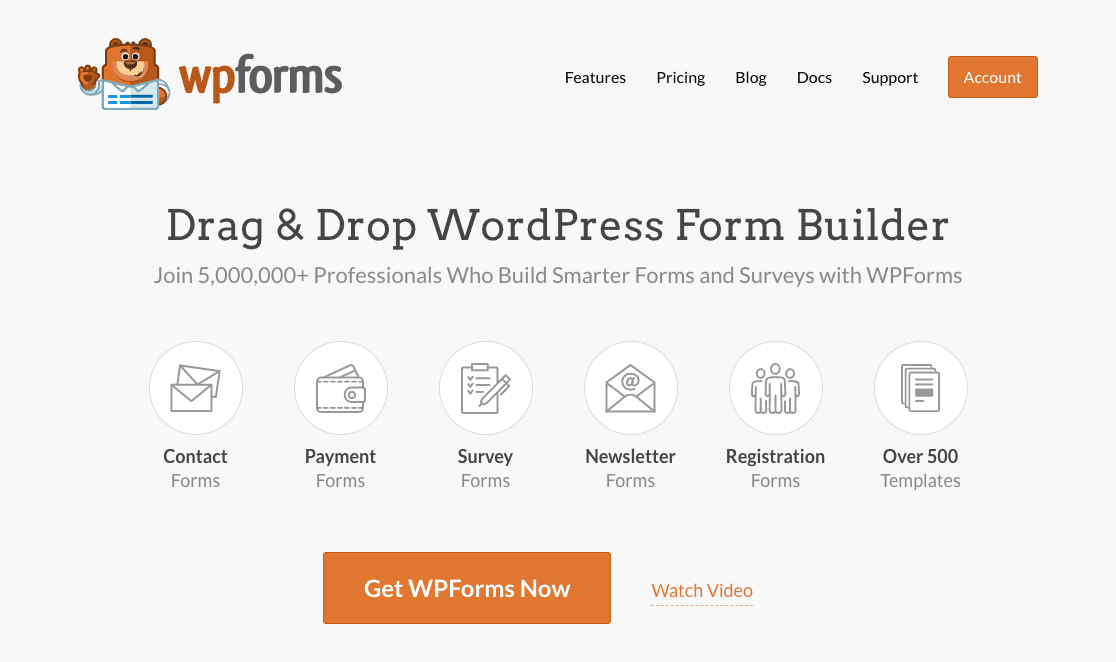 WPForms is the best form builder plugin for WordPress. It includes both free and premium plans.
With WPForms Pro, you get a powerful Surveys and Polls addon that allows you to create and embed online polls on your website without writing a single line of code.
WPForms comes with a simple drag and drop interface giving you easy customization options. You can drag and drop form fields and create any online forms on your website. There are hundreds of templates to choose from including forms for customer service, nonprofits, and more.
Also, you get smart field options such as Matrix Questions, Star Ratings, and Checkbox lists to create more engaging and interactive online poll forms. And you can also add images to make your polls more interactive.
The Surveys and Polls addon of WPForms includes many powerful survey features that let you build a flawlessly working voting system on your website.

Enabling the Surveys and Polls addon gives you the flexibility to convert a simple form into a powerful voting form. The smart reporting feature helps you collect real-time poll data and allows you to display poll results immediately after a user submits their vote.
Features:
Create powerful survey forms and an online voting system with advanced survey fields, like Likert scales and Net Promoter Scores
Smart Survey Reporting
Beautiful Visual Reports
Real-time Polls Report
Export Survey Reports in PDF or JPG
Save survey results in WordPress
Generate customizable PDF survey reports
Automatically close your survey using a form expiry date
Conditional logic option to personalize survey questions based on the user's previous answer
Add your online polls on multiple places, including any page, post, or even on the sidebar of your website.
Price: WPForms Pro costs $199.50/year
Create Your WordPress Poll Now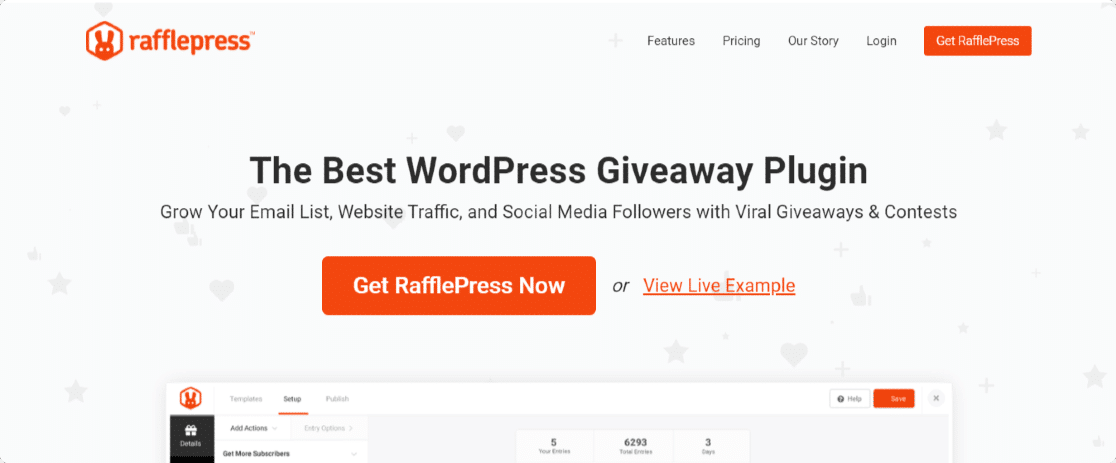 RafflePress is a powerful contest and giveaway plugin for WordPress. It allows you to create and manage successful giveaway campaigns directly in your WordPress dashboard.
Including the giveaways feature, RafflePress comes with an awesome Polls and Surveys action that lets visitors vote or submit answers to a question.
The best thing about RafflePress is that you can easily add custom actions to any giveaway in just a few clicks.
If you want to go creative and build more engaging giveaways, then RafflePress is the best option for your website. Check out our detailed RafflePress review for more details.
Features:
Create WordPress giveaways with Surveys and Polls action
Create surveys and polls with single or multiple answer type
Add checkboxes to answers
Allows to make survey questions mandatory to fill or not
Interactive Surveys and Polls report
Price: RafflePress Pro costs $79.20/year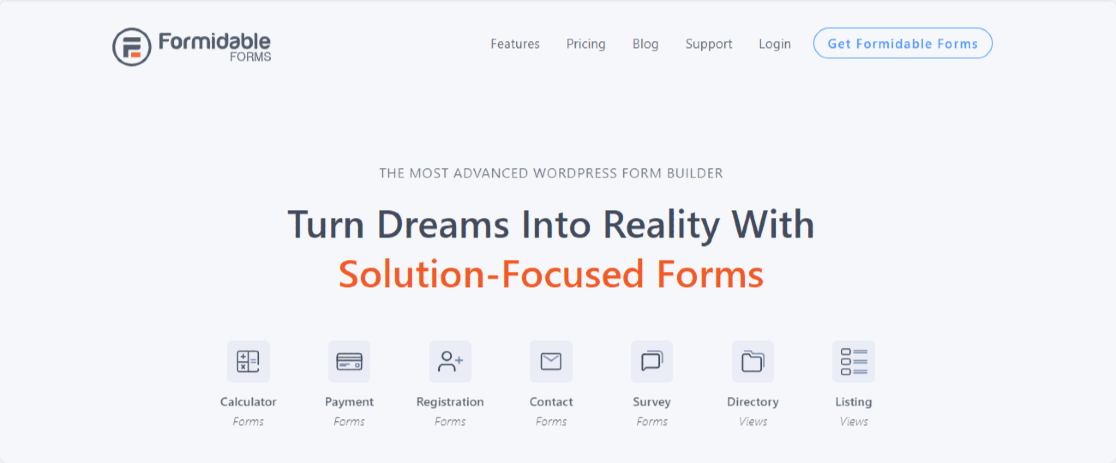 Formidable Forms is also a powerful form builder plugin for WordPress. It has an easy drag and drop interface that lets you easily create beautiful polls for your website.
Formidable's features like user registration and visual form styler allow you to create more secure and customized online polls. You can even customize images on your forms without adding any custom CSS.
Features:
Add and customize poll images without any coding
Data display options
Reviewing before submission
Popular integrations
Price: Formidable Forms Plus Plan Costs $99 .50 /year
If you're looking for a simple and free WordPress voting plugin, then WP-Polls might be a good option for you.
WP-Polls has a pretty straightforward and user-friendly interface. It comes with some basic features that you can use to create simple surveys and polls on your website.
You can play with the plugin's theme and appearance if you've got hands-on experience with custom CSS.
WP-Polls also includes pre-made templates that can be customized.
Features:
User-friendly plugin
Allow adding online polls to WordPress pages, posts, and widget areas
Customize theme and appearance with custom CSS
Add an option to select multiple options in the poll
Displays result immediately after a user submits their answers.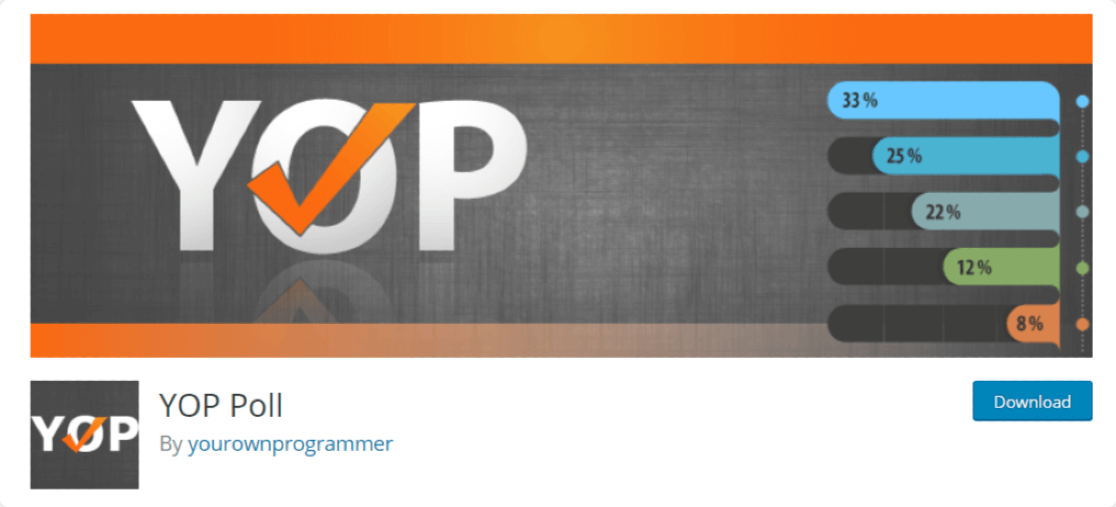 YOP Poll is another WordPress plugin to add online polls to your WordPress site. It comes with features that allow you to integrate a survey into your post/page easily.
With YOP Poll, you can add both single or multiple answers in your polls. You also get complete control over the display settings of the poll's result. You can manage what to display and what to hide, set vote permissions and even block voters.
Features:
Create polls with single or multiple answers
Automated scheduling
Show and hide details
Allows registered users only to participate in polls
Flexible customization options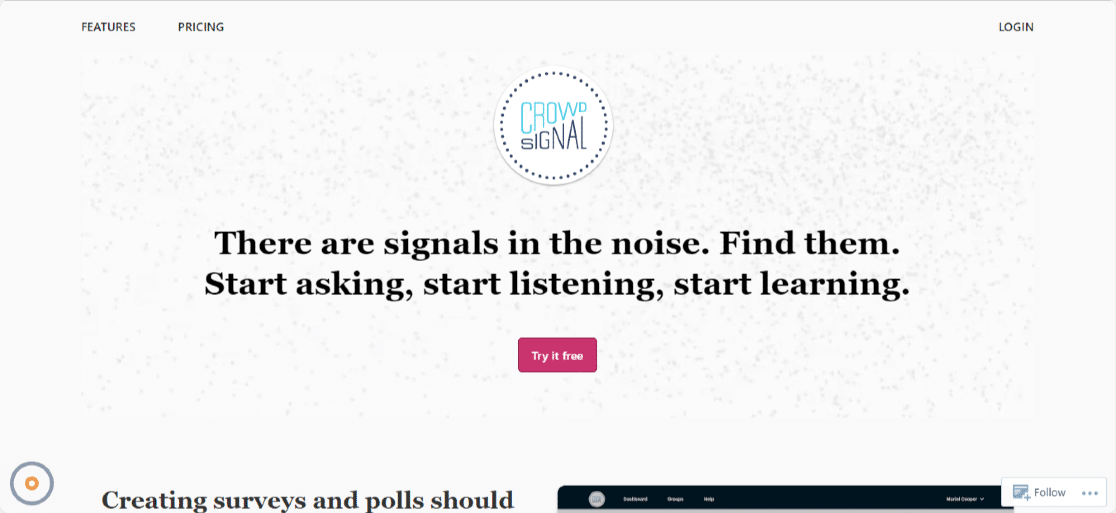 CrowdSignal Polls and Ratings is a simple and easy plugin for WordPress. You can use it to create polls, surveys, quizzes, and forms on your website.
It comes with 14 built-in question and form types, including free type, multiple-choice, and Likert scales. If you don't want to start from scratch, you can use these questions and create surveys in minutes.
Features:
14 question and form types
Choose a custom poll theme
Customize theme color and font with CSS
Display real-time result
Export results in Excel, PDF, CSV, Google Docs, or XML format.
CrowdSignal Polls and Ratings includes a free version with some limited features. However, you can go for paid plans for more advanced surveys features.
Price: CrowdSignal Polls and Ratings Premium plan costs $180/year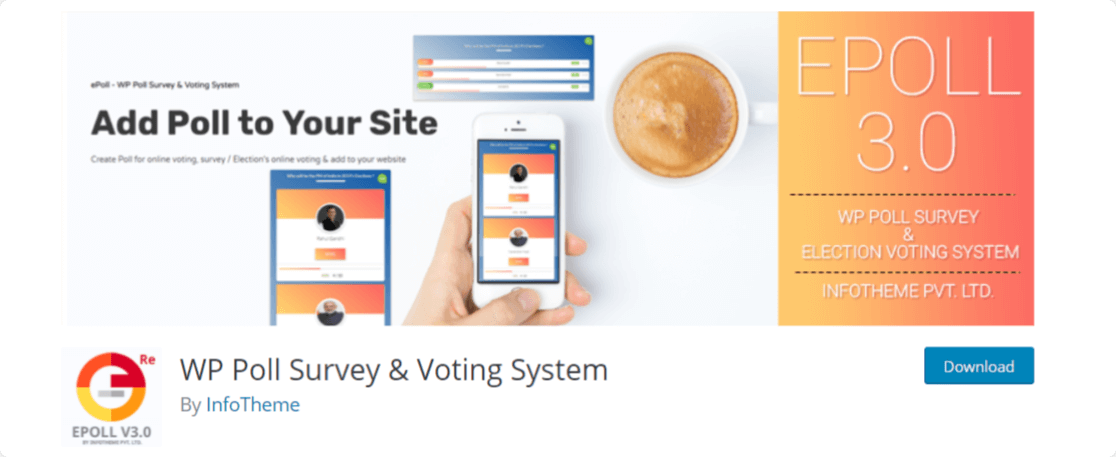 WP Poll Survey & Voting System is a free WordPress voting plugin. You can create online voting contests, polls, surveys and add them into your blog post or anywhere on your site using shortcode.
This plugin offers List and Grid styles for your polls, and if you like, you can also add images to your polls.
It also comes with features that you can use to display your polls in popup, modal, and lightbox.
Features:
List and Grid styles for polls
Create a poll with images
Add polls anywhere on your site
Display polls in popup, modal, and lightbox

Democracy Poll is a simple WordPress voting plugin that helps you create online polls on your site.
It includes single and multiple voting options. You can add new visitors, sets the poll's end date, and restrict unregistered users from voting.
You can customize the poll to let visitors add their answers to the poll if they don't see their preferred answer for the poll.
Democracy Poll comes with options that allow you to change the styling property of the polls and match it with your website's design and look.
Features:
Create polls with single and multiple voting options
Restrict unregistered users to vote
Sets the end date for polls
Add a note under the survey for users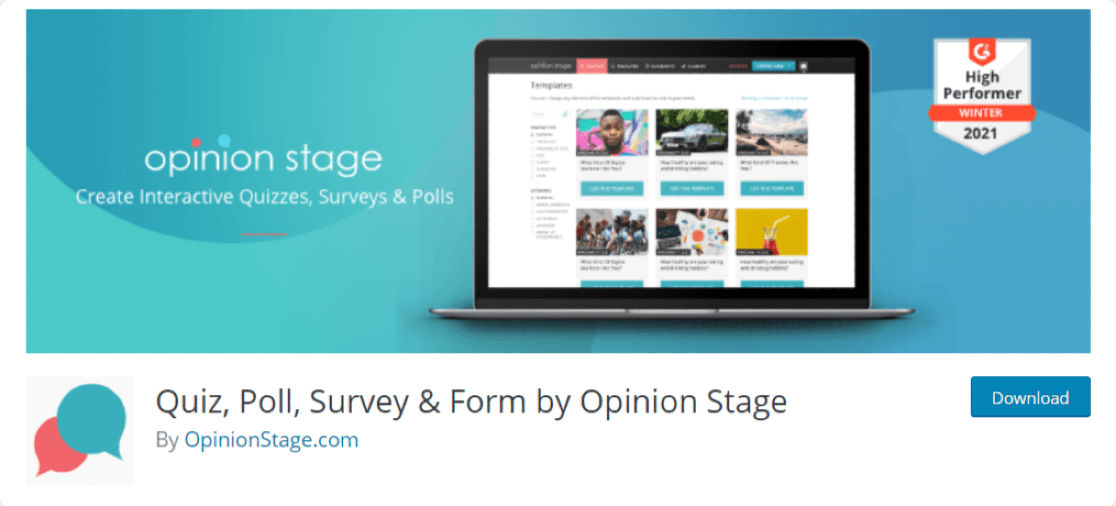 As the name suggests, Quiz, Poll, Survey & Form by Opinion Stage is an easy poll, survey, and quiz maker plugin for WordPress.
You can create online surveys, feedback, opinion polls, and contact forms with this plugin. It includes templates to help you get started.
If you want, you can also add images and videos to your polls and make them more interactive. It comes with customization options that let you change the poll's theme, fonts, and size by adding custom CSS.
Its advanced analytics dashboard gives you complete result data of your polls and surveys, and you can export all the details to a CSV/ XLS file.
Features:
Pre-built templates
Supports videos and images
Add custom CSS to change the appearance of the poll
Export poll results
Which Is the Best WordPress Voting Plugin?
So: which plugin should you choose to allow your visitors to vote?
In our opinion, WPForms is the best plugin that you can use to create online voting forms on your websites. Not only it allows you to create powerful surveys and polls but also gives you detailed analytics data for future reference.
With its Pro version, you get more awesome features and pre-built form templates for a quick start. So what are you waiting for? Get started with WPForms today.
Create Your WordPress Form Now
After displaying the online voting form, you might want to check other online form ideas that you can use on your websites. Check out these paperless forms ideas for your inspiration.
Also, you can add these poll questions in your next online poll form and boost your website engagement.
And don't forget, if you like this article, then please follow us on Facebook and Twitter.