Want to speed up your WordPress site and webpage load time? CDN companies (Content Delivery Network companies) can prove to be vital in boosting the performance of your website and user experiences.
In this article, we'll compare the best CDN providers along with their pros and cons to help you speed up your website.
The Best CDN Providers
Here's a list of our top picks for the fastest and most reliable CDNs.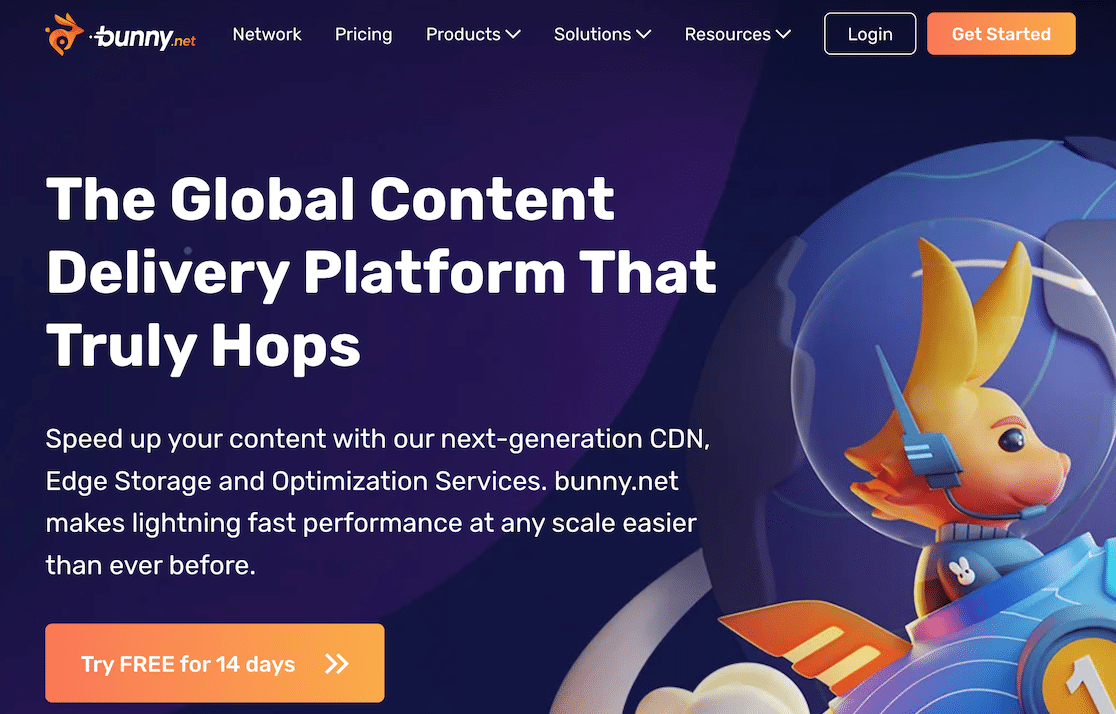 If you're looking for a top-tier CDN provider, you'll be hard-pressed to find something better than Bunny.
121 points of presence, or PoPs, around the world let your users connect to the nearest location. This makes for a positive user experience by boosting speed and reducing latency.
Setup was a breeze. Bunny advertises that it can be done in under 5 minutes, and we found that to be pretty accurate. After creating your account, all you have to do is configure your CDN resources by connecting a Pull Zone or uploading your files to Bunny's site.
That's really all there is to it. You can use the plugin on its own, or you can integrate it with other tools you use so it fits seamlessly into your workflow.
One of our favorite features is the Perma-Cache, which lets you store your files globally using Edge Storage, thereby reducing load times. We also like the DDoS protection, in which Bunny will oversee any attacks so that you can focus on your business.
Pros
Affordable
Powerful, with so many great features to choose from
Ability to work around network issues
Instant cache purge
Free single-click SSL
Image optimization
Cons
Fewer CDN Edge PoPs than providers like Cloudflare or CloudFront AWS
Price: Bunny's pricing is flexible and starts as low as $1 per month.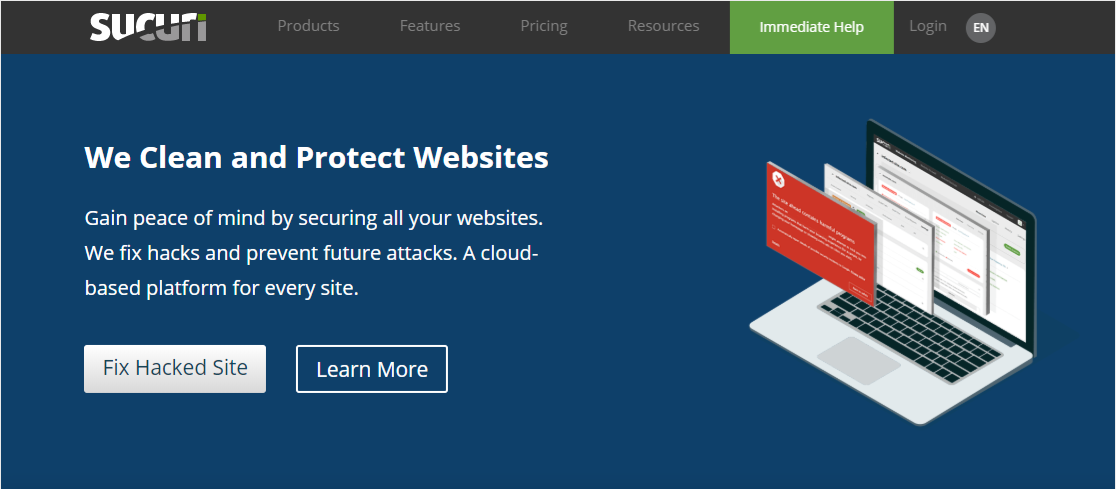 Sucuri is a popular website security company that protects your site from hackers, DDoS attacks, and malware. You can use their WordPress plugin to monitor and scan your website for security issues.
Along with their security features, they also provide CDN service to help you optimize your website for speed. Optimization with site speed is super important for SEO and tons of other reasons.
They use the best hardware and technologies required to improve the performance of your site. And they offer multiple caching options for different types of websites.
You may check out the Sucuri review on our sister site IsItWP for detailed information.
Pros
Unlimited bandwidth limit with every plan
Reliable website uptime
Offers security features along with their CDN service
Their support team is available 24/7 to help you solve your problems
DNS Monitoring that features warnings when your site's name servers, MX records, or IP address changes
Cons
Costly compared to StackPath
Doesn't offer any free plan
Price: Starting from $199 per year for a single website.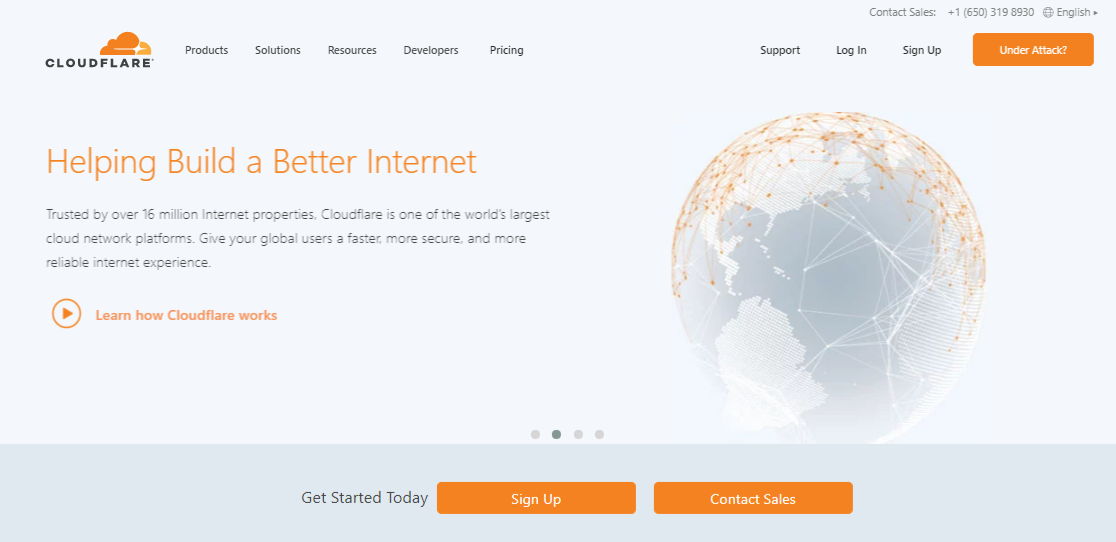 Cloudflare is one of the most popular CDN providers among bloggers, small businesses, and professionals. It comes with a free plan with no limitation on bandwidth. So that makes it one of the best free CDN providers for WordPress.
They have more than 180 data centers around the world. This can prove to be useful to improve the performance, speed, and security of your website.
You can easily set up Cloudflare on your WordPress site. It'll automatically cache the resources of your website, though you can purge or clear them from the control panel if you want.
One of the drawbacks of Cloudflare is you'll have to upgrade to a premium plan to use all their security features, unlike other CDN services like StackPath and Sucuri.
Pros
Easy to set up
Easily monitor the performance from the control panel
180+ data centers across the globe including North America, South America, Europe, Asia-Pacific, and Australia/New Zealand.
REST API lets developers take full control of what the service is doing
Cons
The free plan comes with limited features
You'll have to upgrade to their paid plans to use their chat or phone support
Since the free plan offers limited security features, your website may not be secure from DDoS attacks, malware, and spam
Price: Free. If you need extra features, then you'll have to upgrade to their premium plan starting from $20 per month.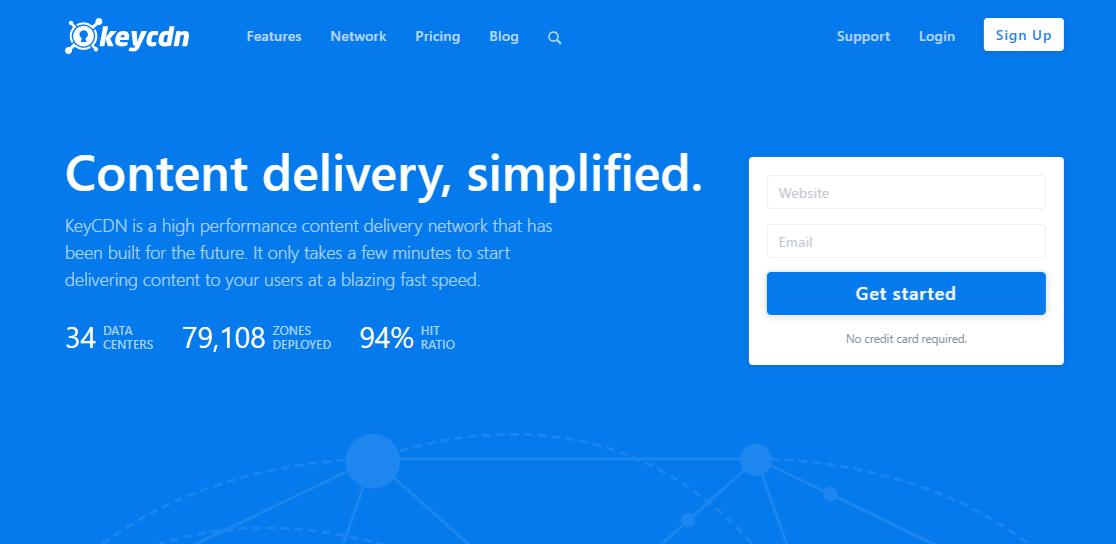 KeyCDN is another popular CDN provider on our list. You can easily integrate it to your WordPress site by using the CDN Enabler plugin.
They offer "pay as you go" plans to their customers, which means you only pay for what you use. Though this can be useful for low-traffic websites, the monthly bill may increase if you receive a lot of traffic to your site.
Some of the important features of KeyCDN include Gzip compression, real-time reports, instant purge options, two-factor authentication, DDoS protection, and much more.
Pros
34 data centers
Easy to set up on your WordPress site
"Pay as you go" plans
Customer support is available 24/7 at no additional cost
Cons
Doesn't offer a free plan
Limited security features compared to others
Price: Pay as you go, starting from $0.04 per GB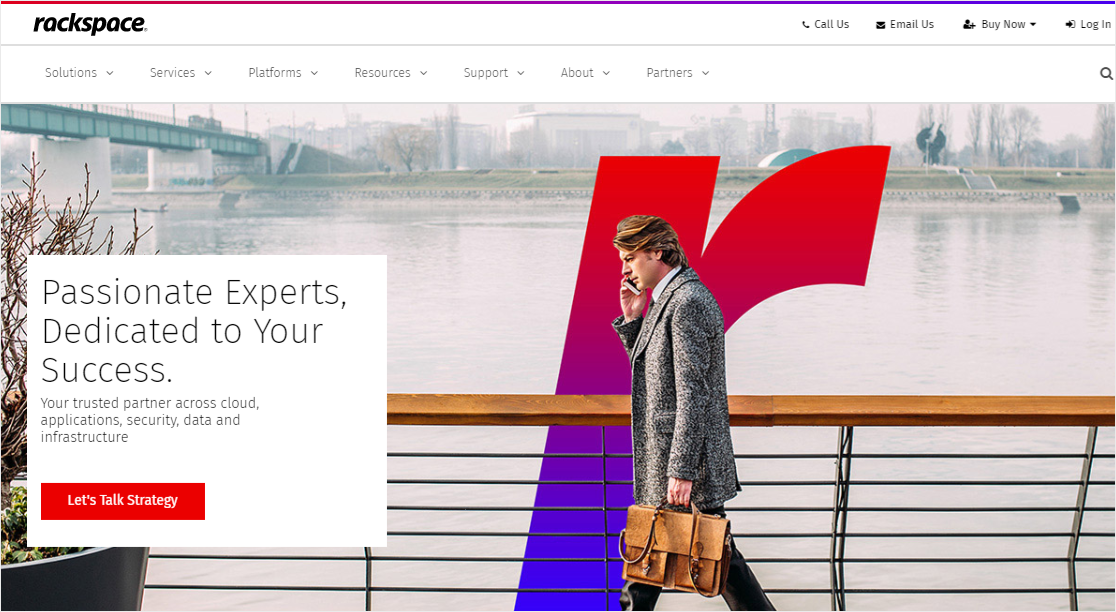 Rackspace is a popular managed and dedicated cloud computing service provider. They also offer CDN service to help you boost the performance of eCommerce sites, web applications, and other websites.
It uses the "pay as you go" pricing system just like KeyCDN. And you'll have to pay $0.16 per GB to use their service.
Rackspace is built on powerful cloud infrastructure, so you can expect your WordPress site to be fast. Also, it's present in more than 200 data centers around the world.
However, you should note that setting up Rackspace CDN is a bit complicated compared to other CDN providers on our list.
Pros
Powerful cloud infrastructure
200 centers across the world
"Pay as you go" pricing plans
Cons
Doesn't offer DDoS protection
Costly compared to KeyCDN
Configuring their service is a bit complicated compared to the rest
Price: Pay as you go, starting from $0.16 per GB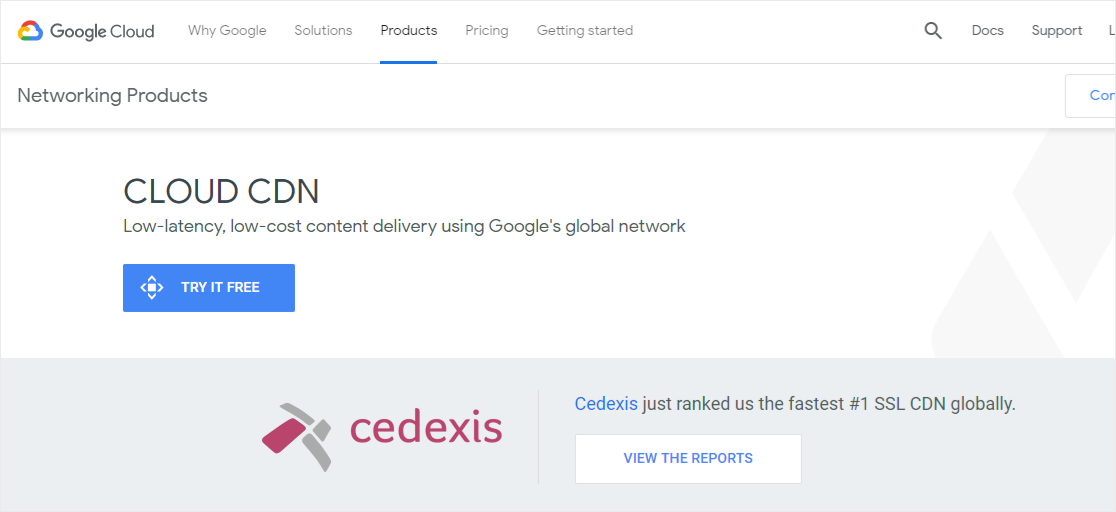 Google Cloud CDN is a low-cost content delivery service that uses Google's global network. They have data centers at 90 locations around the world.
It comes with an SSL certificate at no additional cost to secure your website. You can also seamlessly integrate it with the Google Cloud Platform.
Apart from the above, you even have the option to use their $300 free trial credit to test their service over the next 90 days.
Pros
90 data centers
Affordable pricing plan
Free SSL certificate
Offers a $300 free trial credit
Cons
Configuration can be difficult compared to others
Lack of proper support, you need to pay to get technical support
Price: "Pay as you go" pricing plans. They also offer a free trial to test their service.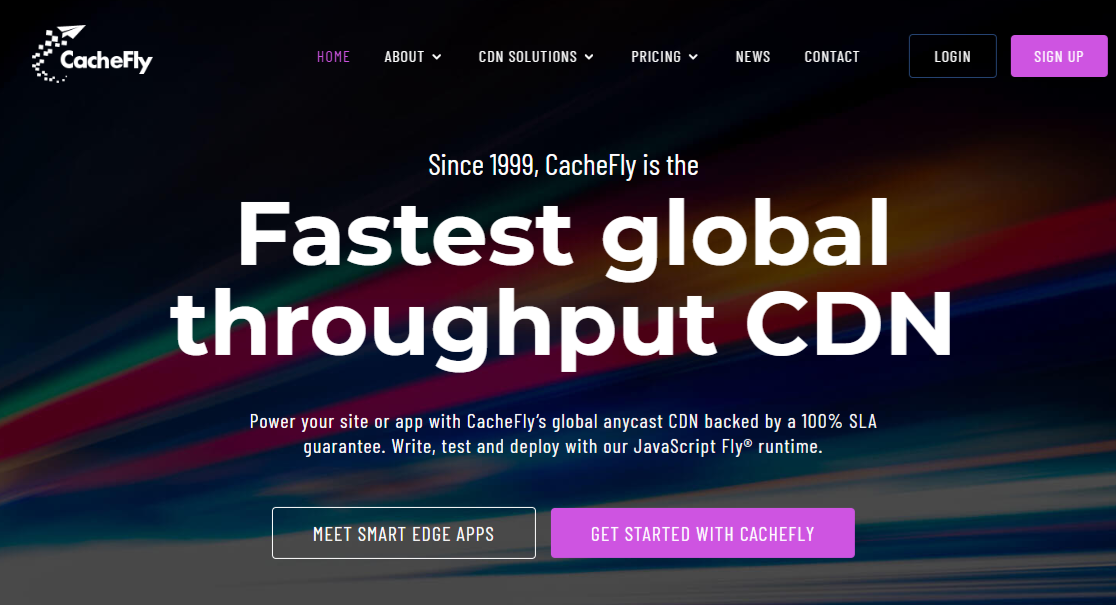 CacheFly is one of the oldest CDN providers in the market. You can use their service for video streaming and podcast streaming without any hassle.
It comes with an easy-to-understand interface, so you can manage everything easily. They also offer security features including DDoS and malware protection to protect your website from hackers.
One of the disadvantages of CacheFly compared to other popular CDN providers is it's very expensive. Their basic plan starts at $295 per month which is not suitable for most online businesses.
Pros
Simple dashboard to manage everything
Offers security features
Excellent support team
Cons
Very expensive compared to others
Price: Starting at $495 per month.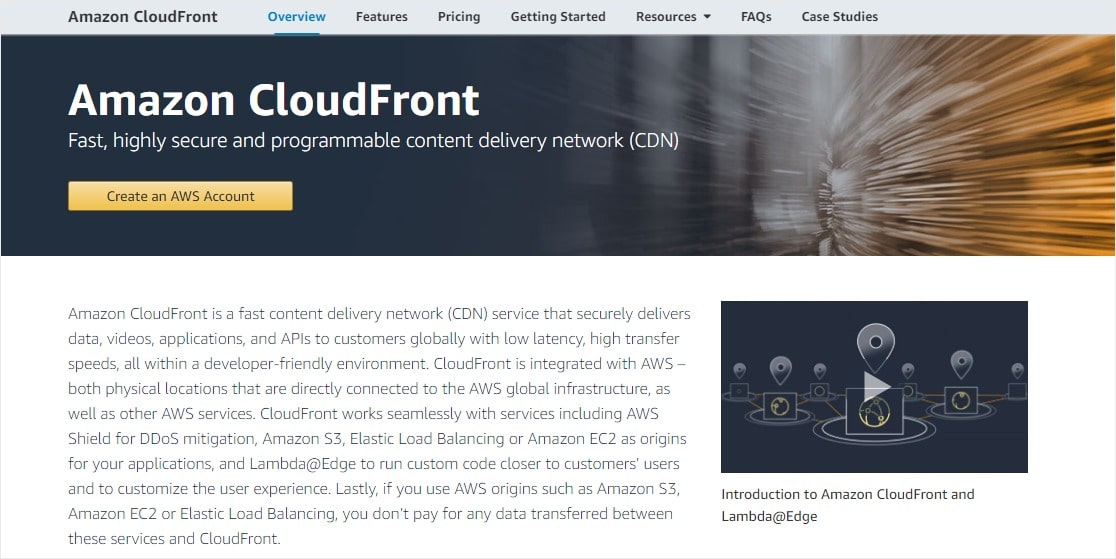 Amazon CloudFront is a popular CDN for websites offered by Amazon Web Services, especially because of its speed. Yes, it's very fast, but it's also very advanced. So, it may be better for programmers or developers instead of beginners.
Pros
Integrated with AWS
Instant deliverability of personalized and dynamic content
Hundreds of edge locations around the globe.
Cons
Can be difficult for people to use
Price: Pricing varies by location and is offered on a pay-as-you-go basis.
What Is a CDN?
A CDN or Content Delivery Network is a network of servers that keeps a cached copy of your website on multiple servers.
When you use a CDN, your static content CSS files, javascript files, Flash, and more, is cached and stored on all of these servers spread around in different locations. This also helps with image optimization, with is a huge factor in increasing site speed.
And it delivers that copy as fast as possible by storing it on servers located in multiple geographical locations and routing your site visitors to the one that's closest to them. This decreases latency for visitors from all over the world.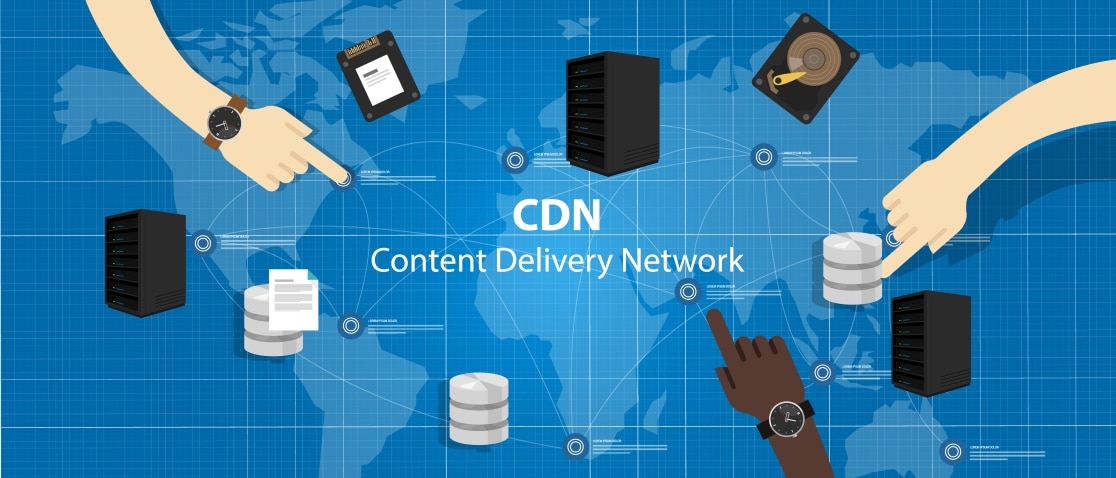 However, you should note that you still need a web hosting account to keep your website files. The job of the CDN provider is to keep the static resources of your website and not host your original website files.
How Does a CDN Work?
Let us explain the concept of CDN with the help of an example.
Say, your WordPress site is hosted on Bluehost and the server of your Bluehost account is located in Los Angeles. When someone from London visits your site, the website files will be fetched from the server located in Los Angeles.
This may affect the loading time of your site. Also, the site speed will be affected by the increase in the number of requests made to a single server. This is where a CDN provider comes in handy. It keeps a static copy of your website in different locations across the world.
Thus, the visitor will be served with a cached copy of the website from the nearest CDN server and not the original files from your web host. This will help you to reduce the loading time of your website.
What Are the Benefits of a CDN?
There are many different benefits to using a CDN, including:
Increased website speed. As we've already mentioned, using a CDN helps your website load faster for users all over the world.
Better security. Your CDN acts as another layer of protection between attackers and your website's server.
Room for growth. A CDN can reduce the bandwidth needs of your site to allow for more traffic. This is also useful during Distributer Denial of Service (DDoS) attacks.
Performance and security are both super important to the success of your website, so using a CDN is often worth it.
Which CDN Service Is Best for You?
After comparing the pros and cons of the above services, we can conclude that StackPath is the best CDN provider in the market.
They offer useful features at an affordable rate to help you speed up your WordPress site. Plus, StackPath comes with security features to protect your site from malware, spam, and bad traffic.
Sucuri is another service that we can highly recommend. Though it's popular for its security services, you can use their CDN service to boost the performance of your website.
And that's it! We hope this article helped you choose the best CDN provider to speed up your WordPress site.
FAQ About CDNs
We get a lot of questions about site maintenance and speed, and CDNs are a big part of that. Check out some of our most frequently asked questions below.
What types of content can a CDN serve?
CDNs can cache and deliver static and dynamic files. This includes images, documents, CSS, and JavaScript.
Is it okay to use a free CDN?
If you have a smaller personal site, a free CDN is probably enough for your needs. If you have a larger site or a business site, however, it's better to have a paid CDN.
Will using a CDN speed up my whole site?
CDNs speed up the delivery of cached resources. While that makes a difference in that space, your server is still responsible for handling dynamic page requests. If you aren't sure about site speed optimization, there are WordPress maintenance services that can help you.
Can CDNs protect against DDoS attacks?
Yes, a CDN will help to absorb the malicious traffic and move it away from the origin site.
Do CDNs help improve my SEO?
Your CDN won't directly impact your site's SEO. However, it can be a positive SEO factor because it can help you have faster page load speeds.
Next, Prepare Your Budget for Your Site Launch
Do you want to know how much a website will cost you? See our in-depth guide on how much does a website cost.
Plus, you might also want to check out our post on the best WordPress themes for small businesses.
If you're looking for a reliable web hosting service, then you may check out our article on the best managed WordPress hosting companies.
Also, please follow us on Twitter and Facebook to get updates from our blog.