Are you getting ready to start a blog and asking yourself how much does a website cost?
Knowing how much a site really costs ahead of time will save you lots of headache (and money).
In this post, we'll share with you how much a website really costs so you can prepare your budget.
Since there's a lot of info in this post, here's a table of contents:
What Tools Do You Need to Build a Website?
Asking yourself how much does it cost to build a website? Well, if you're looking to take the DIY route and opt out of hiring a professional to build and design your website (which will save you lots of money), it's helpful to know what you'll need to get started.
Before you can calculate how much it costs to build a WordPress website (the best Content Management System to build your site on), you're going to need the following:
Domain Name
Your domain name is the URL (or website address) on the internet that appears in your visitor's browser. It's also what people click on in search results when they want to go to your website. Some examples of domain names include Amazon.com or WPForms.com.
If you want to use a specific domain name for your website, you'll need to register it. This registration will last for one year. If you want to keep using the same domain name, you'll need to keep registering it each year (a domain name renewal).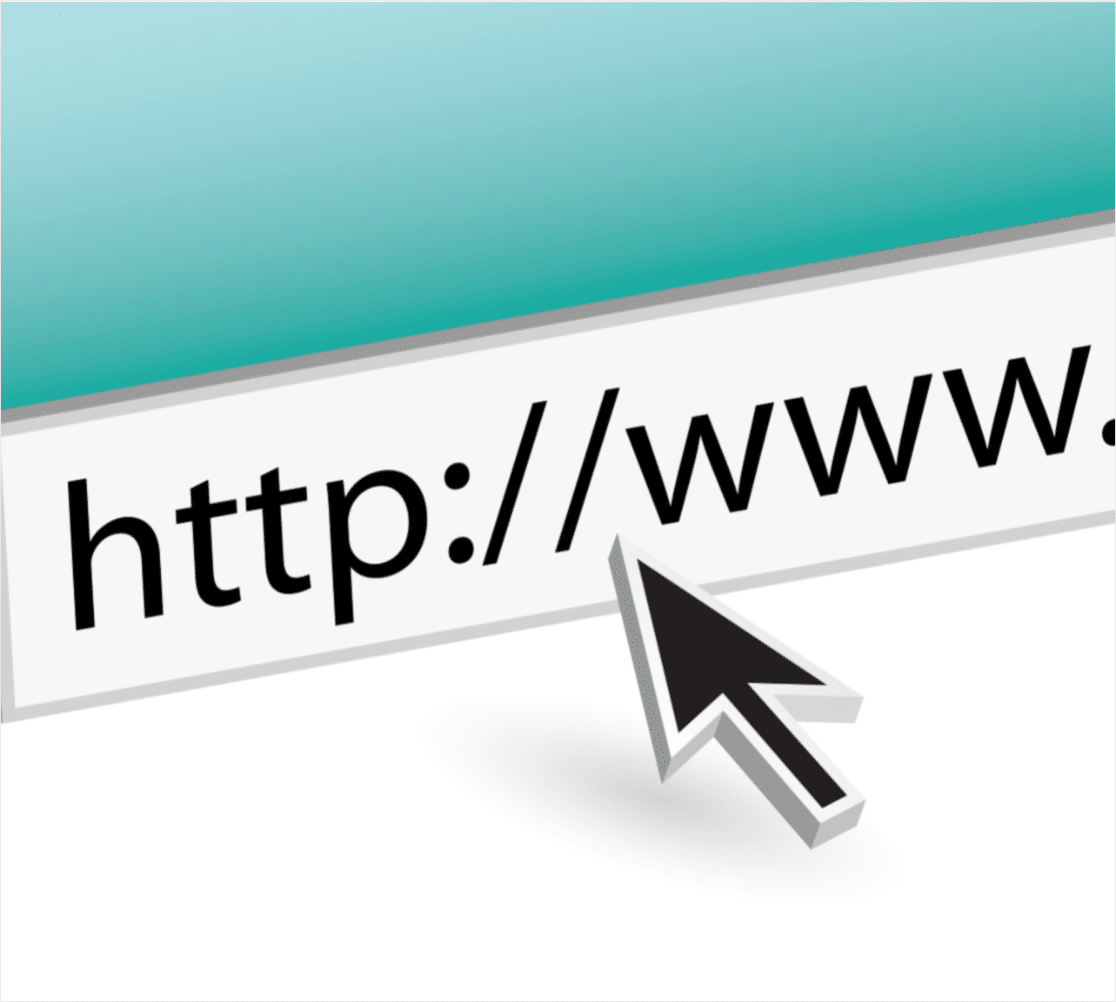 If you decide you don't want to use that domain name for your website, all you have to do is let it expire. This frees up that domain name for someone else to register and use.
There are many domain name extensions to choose from including .com, .org, .net, .co, and .org. There are also domain name extensions reserved for websites in specific countries. For instance, citizens or entities in the United States can use the extension .us to signal to site visitors they're based in the United States.
Website Builder
Whether you're new to website building or have a ton of experience, you'll need to use a site builder to create an even simple website. And the great thing is, website builders make building business websites easy for people of all skill levels. They also allow you to add features for website design and functionality so your site stands out and works properly.
We always recommend using self-hosted WordPress as your website builder. The WordPress platform powers 40% of all websites in the world. It also gives you the flexibility to customize your website in any way you want, and maintain complete control too.
WordPress is a free and open-source software. That said, to use self-hosted WordPress, you'll need to buy a domain name and get web hosting. This way you can install WordPress and build your website on top of it.
Web Hosting
Web hosting companies store the files of your website and deliver content to site visitors when they click on your site.
In other words, when a site visitor clicks on your website's URL or types your domain name into the browser, they'll be directed to the files your web host is storing for you on their server.
Web hosts also help maintain internet connectivity and access to your site so people can always view your site no matter when they visit or where they access your site from.
Types of Hosting
There are many different types of web hosting available. Here's a quick rundown of the most popular:
Shared Hosting: when your site's files are stored on a server, along with other people's website files. Everyone shares resources so the shared hosting cost is usually low. If someone's website goes down or uses too many resources and causes a strain, your site may be affected.
Virtual Private Server (VPS) Hosting: similar to shared hosting. All sites are hosted on one physical server, but the server is then split into multiple virtual servers so resources don't have to be shared by site owners. This reduces downtime because your site isn't affected by other website's overuse of resources. It also can handle if your business grows quickly and gets lots of traffic, though there are some limits because of the physical server (vs cloud hosting where the limitations are endless).
Dedicated Hosting: for large businesses that need their own physical server to store all their site's files on. They come with a set amount of resources, albeit a large amount, and cannot scale like cloud-based VPS hosting. You do have lots of control over the data, software, and hardware though.
Cloud Hosting: much like VPS hosting, cloud hosting is easy to scale. The difference is, there's no need for a physical server since all resources are based in the cloud. This means there is an endless number of resources available.
WordPress Hosting: shared hosting for WordPress users. WordPress comes pre-installed on your hosting account and may come with additional services such as automatic updates, built-in security measures, and regular site backups.
Now that you know the basic things you need to build a website, let's take a look at what it really costs to get started. To make things easier on you, we'll break the cost of building a website into a few categories based on budget:
Basic website with a tight budget
Advanced professional website with more features
eCommerce websites
But first, let's look at some things to think about before you build a website.
Questions Before Building a Website
Asking yourself how much does it cost to make a website? Before you jump into building a website, it's important you have a plan in place so you don't overspend.
Here are some things to consider before building your site, choosing a web host, and deciding which WordPress plugins to install on your site.
1. What's your budget?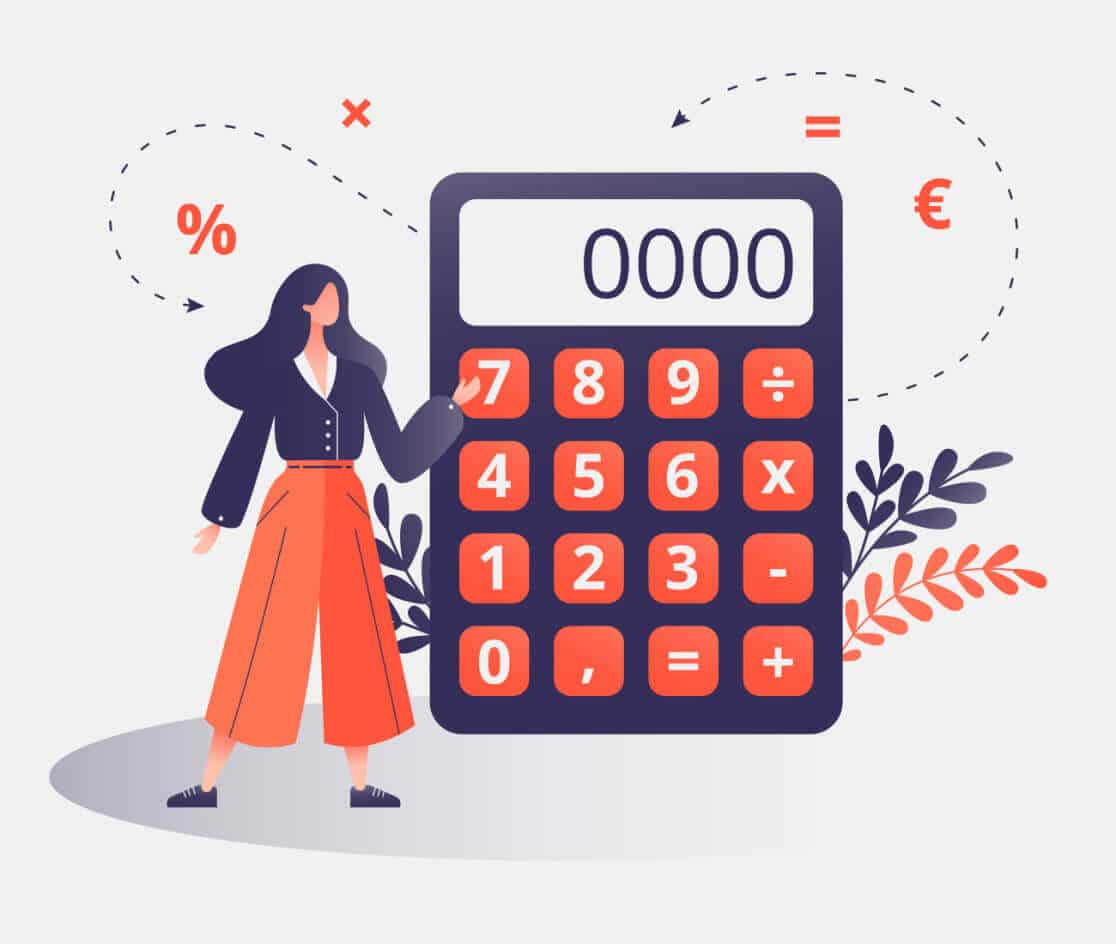 Knowing how much money you really have to spend on a website will help guide you through the site-building process. There are upfront costs and ongoing costs associated with building a small business website, so business owners should always keep that in mind when budgeting.
Before making any final decisions when it comes to spending money, double-check your finances and make sure you can afford it. Oftentimes there are other ways to spend less and get the same functionality and design.
2. What features will you need?
After determining your budget, it's time to figure out what type of website you plan to build and what features you'll need to achieve your goals.
Create a list of must-have features and put aside the features that can wait until you start to turn a profit. This will make site building easier, faster, and less stressful. You can always add more to your site as it grows.
3. Do you need to hire a professional?
Sometimes you might think you can build a new website all on your own with templates, only to realize later that you actually need a custom build.
If you're in need of a custom-designed theme, and a website that performs in a very specific way, you might need to hire professional web designers and web developers to help you on the backend. This could set you back thousands of dollars because website development costs are quite high and pricing can be unpredictable when it comes to things like web design.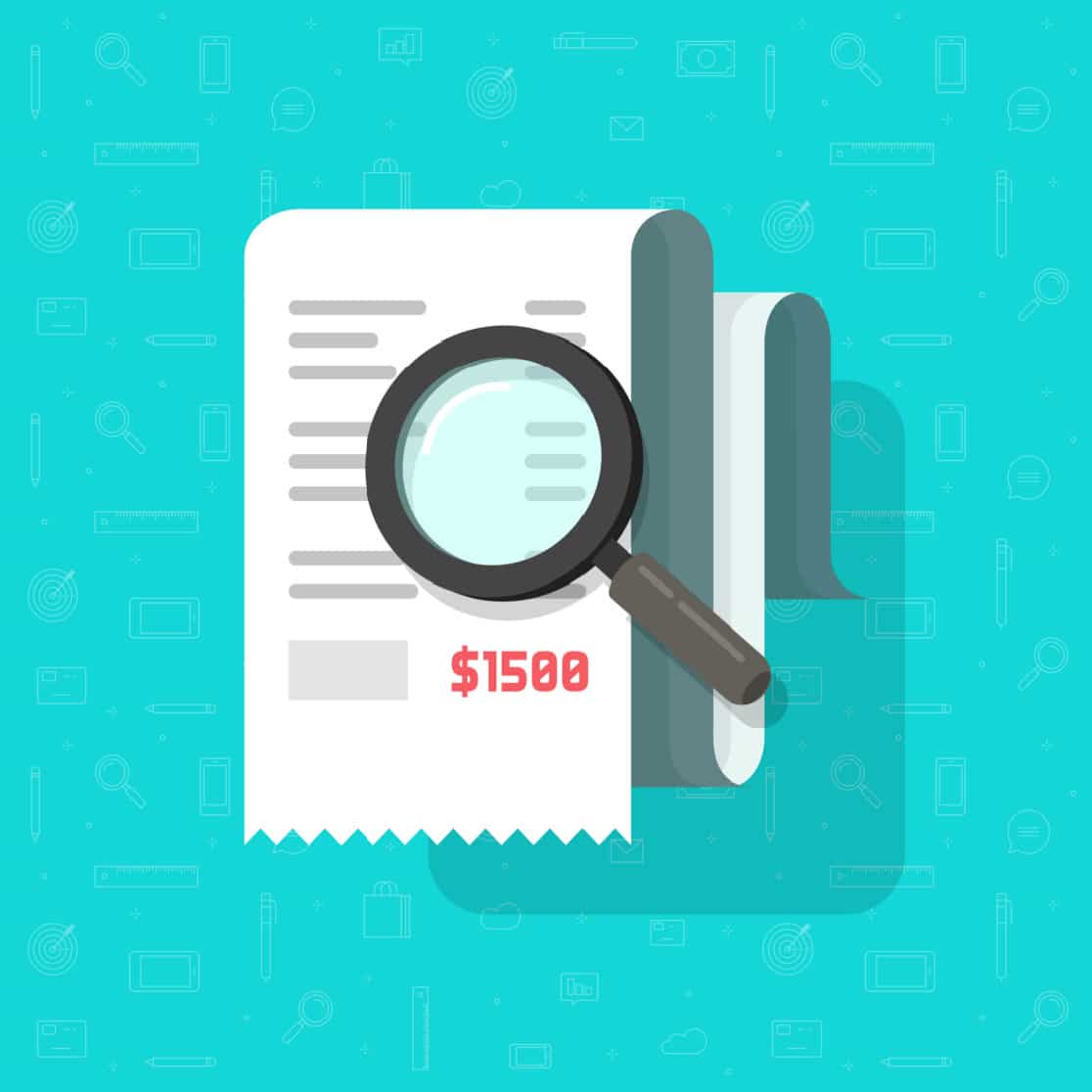 The price range and rates for designers and developers vary widely, ranging anywhere from $20 – $100+ an hour. Make sure the tasks you're going to hire an agency or freelancer for are tasks you've tried but can't achieve on your own. That way you don't overspend on a site build when you don't need to!
The Cost of Building a Small Business Website
Building a small website doesn't cost a lot of money when compared to building a large, advanced website or starting an online store. That said, for those just starting out, even the cost of registering a domain name and paying for web hosting can be a little pricey.
A domain name will usually cost you around $14.99/year. A decent web hosting plan has an average cost about $7.99/month. That means that to start a small website, you should expect to pay about $110.87 a year to keep it running.
Luckily, we've struck up a WordPress hosting deal with Bluehost to offer website owners a free domain name, free SSL certificate for added security, and over 60% off on web hosting services.
Bluehost is an officially recommended hosting provider by WordPress.org. It's one of the best options when it comes to web hosting. It's been with the WordPress community since 2005 and is one of the largest hosting companies in the entire world.
With things like 1-click WordPress installations, 24/7 customer support, website maintenance, and reliable site performance, Bluehost is a great option for those on a budget looking to start a website.
After you've secured a domain name and web hosting, you'll need to ramp up the design and functionality of your site. Luckily, you can do this using free WordPress themes and plugins.
Here are some must-have plugins you can find for free in the WordPress Repository:
If you need more features to design your own website, grow your following, and create a better user experience, check out our roundup of the best free WordPress plugins for this year.
How Much Does a Website on WordPress Cost?
Need to build a site with more customization, advanced design, and functionality than most free WordPress themes and plugins offer? If so, you'll need to make some changes so you can spend more of your budget on site-building.
To start, you might consider investing in a more powerful hosting provider such as SiteGround. You can use our SiteGround coupon to get 60% off to purchase the Go Geek plan at a reasonable price and enjoy things like free backup restores, improved speed and performance, 1-click staging, and the ability to handle 100,000 site visitors a month.
You might also want to purchase a premium WordPress theme that has extra built-in features, a more professional appearance, and priority support. You can see some great ones in our post on the best minimalist themes.
Here are some of the most important premium plugins that we recommend for an advanced website designed to scale:
Must Haves
Visual Appearance
Beaver Builder: turn your website into a page builder to change the entire layout of your site and customize it to meet your needs.
Envira Gallery: create responsive photo and video galleries, great for blogging and more.
CSS Hero: change the look of your website without touching a single line of code and keep design costs low.
Digital Marketing
OptinMonster: take your lead generation efforts up a notch by creating compelling optin forms and using features such as Exit-Intent® technology, page-level targeting, and list segmentation so you can get more subscribers.
Constant Contact: as one of the best email marketing service providers around, Constant Contact can help you grow your email list, manage subscribers, even integrate with the lead generation software OptinMonster.
PushEngage: send browser notifications to keep visitors engaged with your site. You can send a notification each time you update your blog or integrate push notifications with WooCommerce.
For more ways to grow your business, check out our roundups of:
Site Security
Sucuri: this security plugin has one of the most effective web application firewalls to protect your site against hackers, DDoS attacks, blacklist warnings, brute force attacks, malware threats, and more.
BackupBuddy: create backups of your site right in the WordPress dashboard, store files in safe, offsite locations, and restore your site with just a few clicks if need be.
This is just a list to get you started with site creation. You can add many plugins to your site depending on your needs. Just remember, for every premium plugin you add, the cost of building your site increases.
In the end, building an advanced website can cost you anywhere between $500 and $1000 a year.
The Cost of Building an Online Store
Building an eCommerce site is a great way to make money online. You can reach a broader customer base by going global. Plus, you can get started without spending nearly as much as someone trying to open a brick-and-mortar shop.
To start an online store, you'll need a domain name and web hosting, just like any other type of website. That's why we recommend using the Bluehost WooCommerce plan when starting out.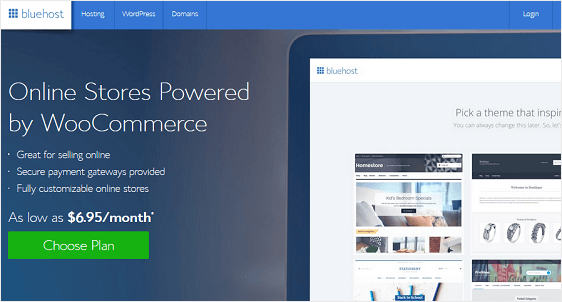 The Bluehost WooCommerce plan comes packed with the features you'll need to get your online shop up and running:
Free domain name
Automatic WooCommerce installation
Free SLL certificate
Unmetered bandwidth so your site can scale uninterrupted
Free dedicated IP address
Dedicated support 24/7
When you start with a free eCommerce platform like WooCommerce and use hosting from Bluehost, expect to spend about $190/year.
If you want to install plugins for WooCommerce and WooCommerce themes or extend the functionality of your site using premium WooCommerce addons, the price of your site may increase.
If you want more help with this, check out our full guide on how to start an online store.
How to Not Overpay When Building a Site
When it comes to building your first website, it's best to start small and spend more later (regardless of goals).
It's also helpful to keep an eye out for deals and discounts on premium themes and plugins. That way, you can save some money to use when a premium solution is necessary.
We've got some great guides (with the costs listed) to the best:
And don't forget, as your site grows and you begin to scale your business and generate more revenue, make sure to optimize it so it works seamlessly for site visitors. There's no sense om putting all your hard work, effort, and money into building a website that customers don't love.
Final Thoughts
And there you have it! You now know the answer to how much a website really costs, regardless of the type you want to create.
Also, if you're looking for ways to promote your website once it launches, check out this roundup of marketing ideas for small businesses.
So, what are you waiting for? Build your website and get started with the most powerful WordPress forms plugin today.
And don't forget, if you like this article, then please follow us on Facebook and Twitter.