Looking for the best WooCommerce plugins to boost your online sales? Having a thriving online store is a lot easier when you're using the right tools. In this article, we'll share the best WooCommerce plugins that tons of successful eCommerce store owners use and love.
We've created a handy table of contents so you can skip ahead to one of the eCommerce plugins you're interested in:
Is WooCommerce a Free Plugin?
The WooCommerce plugin itself is free, open-source, and includes many great features. It's also insanely flexible via additional premium WooCommerce extensions and plugins like the ones on this list.
It works wonders with WordPress sites to help you sell digital or physical goods online.
Let's check out our list of the best WooCommerce plugins to increase sales by adding useful functions to your online store.
Best WooCommerce Plugins for eCommerce
WooCommerce is the most popular eCommerce platform available. It's used by over 28% of all online stores.
But if you're not using the right WooCommerce WordPress plugins, you could be missing out on a lot of revenue.
So here's our handpicked list of the best WooCommerce plugins out there: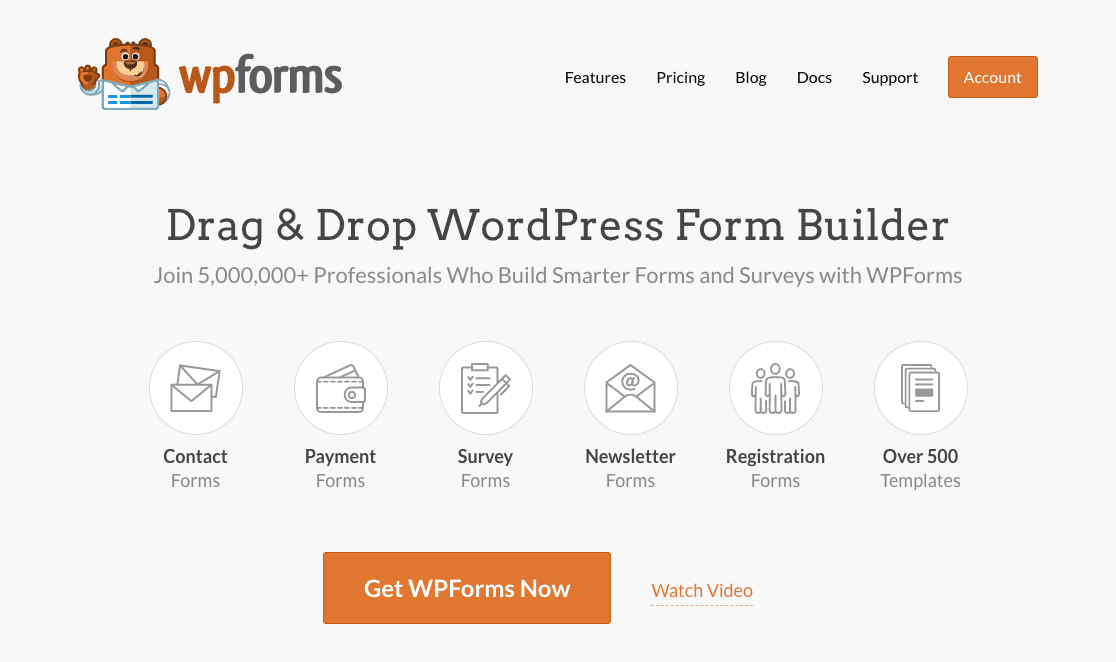 A contact form plugin is important for all websites, including a WooCommerce store.
You'll need a contact page for keeping your customers happy, answering their questions, and resolving their issues. The WPForms Pro version of the plugin lets you easily accept Stripe, PayPal on your order forms. Plus, WPForms also supports Square payments now.
The highly praised WPForms plugin lets you create things on your eCommerce website like contact forms, online surveys, and order forms in just a few clicks. It's also one of the best GDPR plugins for WordPress because it gives you full control over the way visitor data is collected.
Make sure to add it to your list of must-have WooCommerce plugins.
How Much Does WPForms Cost?
Pricing for paid plans starts at $39.50/year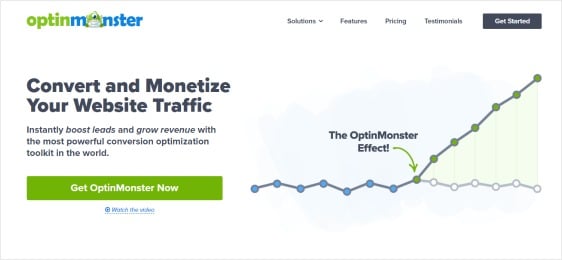 OptinMonster is one of the most well-known and effective WordPress plugins for WooCommerce stores.
It's a powerful conversion, optimization, and lead generation software that helps you convert your site visitors into subscribers and customers.
You can use its robust customization options on your eCommerce website to reduce cart abandonment, increase sales, grow your email list, and more.
How Much Does OptinMonster Cost?
Pricing starts at $9/month (billed annually)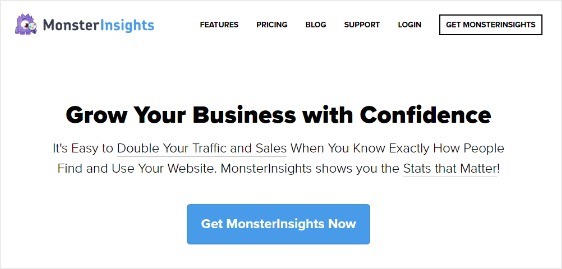 MonsterInsights is hands down the best real-time WooCommerce analytics plugin on the market.
It tracks and displays all the critical eCommerce data you need like conversion rates, transactions, revenue, referral source, and more.
This powerful Google Analytics plugin helps you uncover how your site visitors find and use your website, so you can make informed business decisions and increase your sales.
How Much Does MonsterInsights Cost?
Pricing for paid plans starts at $99.50/year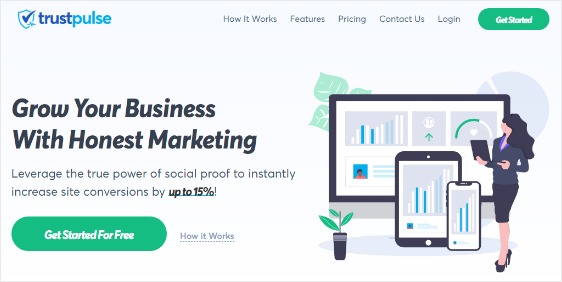 Making online purchases can be scary for some people, so build trust with your site visitors by using TrustPulse, a social proof tool.
It works by showing small notifications of real-time activity your customers have taken on your site. You can check out our post on how to add live sales notifications for WooCommerce.
It also offers detailed analytics reports to help you optimize your campaigns.
TrustPulse isn't technically a plugin, but it's a vital tool for online store owners to have since customers are 92% more likely to trust recommendations from other shoppers over advertising.
Read our in-depth TrustPulse review to find out exactly how it works.
How Much Does TrustPulse Cost?
Pricing for paid plans starts at $4/month (billed annually).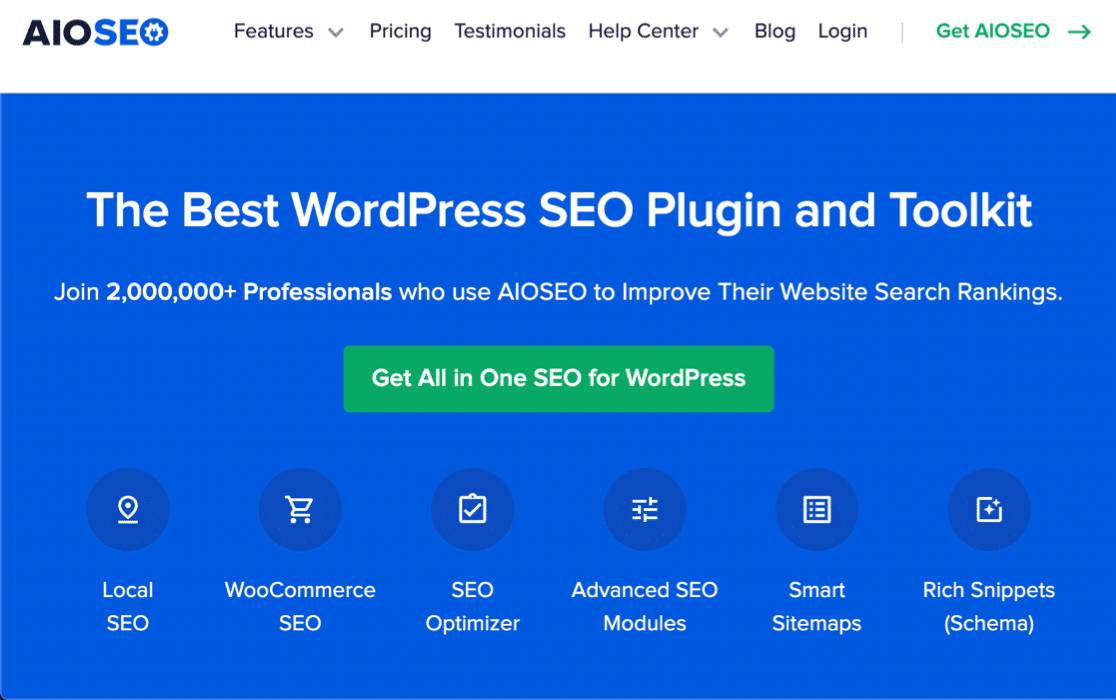 All in One SEO is super important to make sure people can find your store when they are looking for it. Getting more organic traffic is key to building your WooCommerce store.
Luckily, this plugin integrates with WooCommerce in just a few clicks. So you can start using its powerful SEO features right away.
How Much Does All in One SEO cost?
There's a free version on the WordPress.org site and a paid version with premium features. The paid version starts at $49.50/year.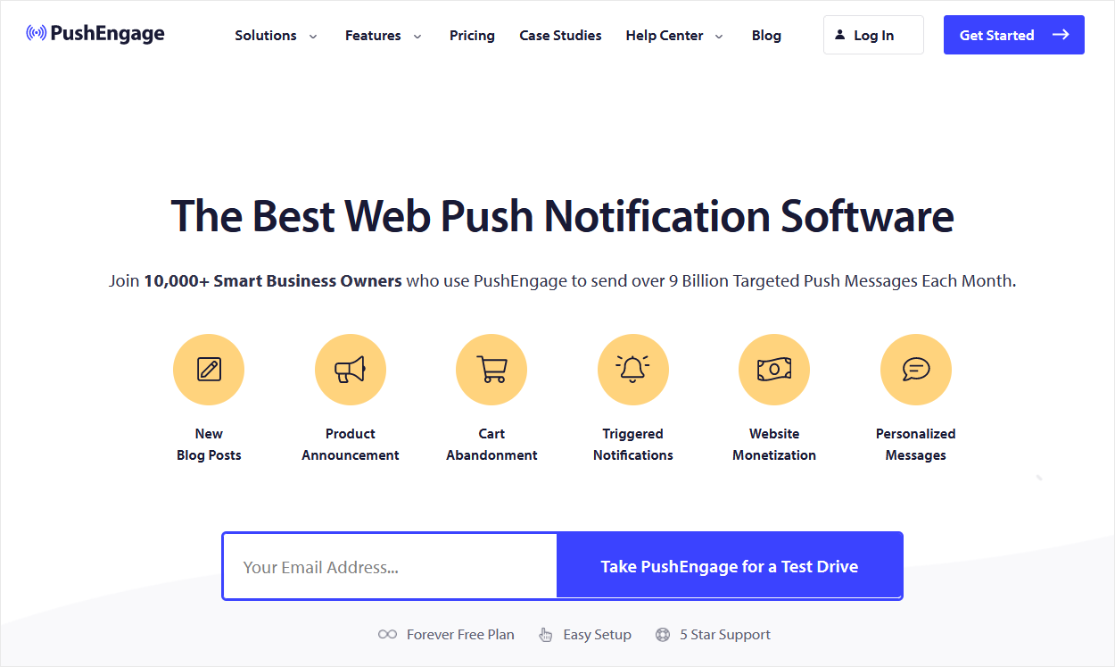 Browser notifications are an awesome tool to get visitors coming back to your website.
With PushEngage, you can easily set up automatic notifications that get sent each time you publish a new post on your site.
You can also use PushEngage to send WooCommerce notifications. For example, if a customer picks out some products and leaves without buying, you can automatically send an abandoned cart alert to boost your conversion rate.
How Much Does PushEngage Cost?
There's a free version of PushEngage that lets you add up to 2,500 subscribers. Paid plans start from $25/mo.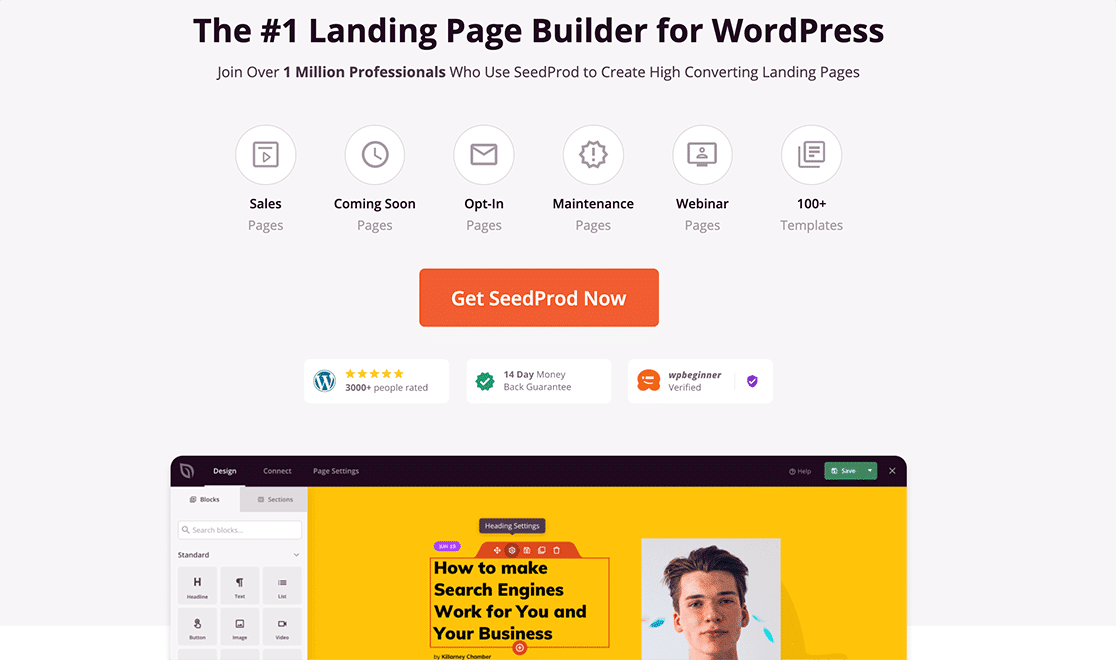 SeedProd is the best drag-and-drop page builder for WordPress and it comes with over 100 professionally designed templates to get you started quickly.
With this plugin, you can easily build beautiful landing pages for your WooCommerce store including product pages, email optin pages, coming soon pages, maintenance mode pages, and much more.
SeedProd also offers custom WooCommerce blocks like add to cart button, shopping cart, checkout, and product grids. This makes it easy to customize the WooCommerce checkout page and boost conversions on your product-focused landing pages.
How Much Does SeedProd Cost?
SeedProd starts at $39.50/year. To access WooCommerce support, you need the Pro plan which costs $199.50/year.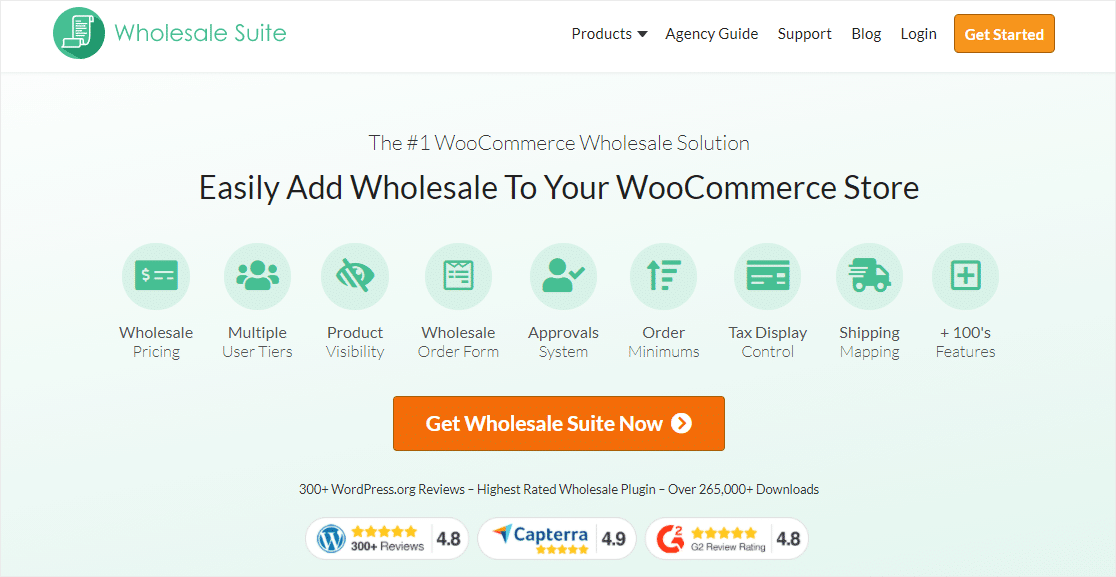 The Wholesale Suite plugin is 3 plugins that let you easily set up wholesale pricing right on your eCommerce store.
This is super helpful if you're selling anything in bulk and want to add a discount. You can automatically show wholesale pricing when certain amounts are selected. Plus, you can determine how much they need to select to get this pricing.
Check out this tutorial on how to add wholesale pricing in WooCommerce for details on how to do this easily.
How Much Does Wholesale Suite Cost?
Wholesale Suite pricing starts at $49.50/year.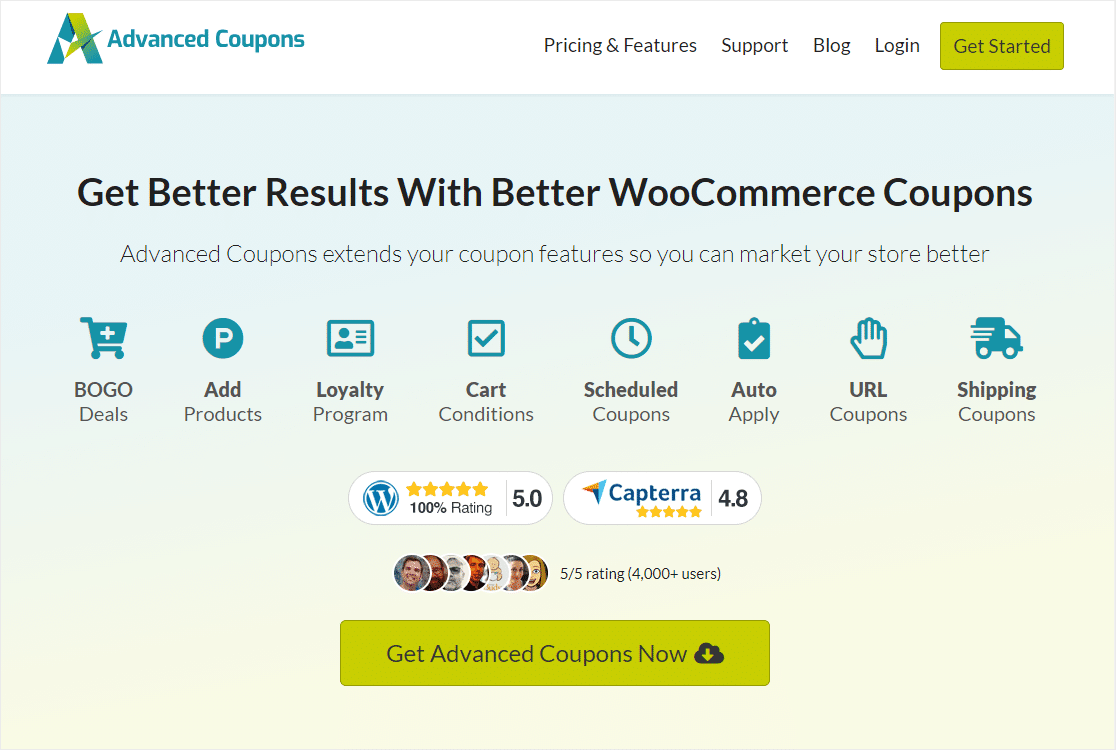 Advanced Coupons solves the problem of WooCommerce's extremely limited coupon functionality.
This amazing coupon code plugin integrates perfectly with WooCommerce. It lets you use BOHO offers, scheduled coupons, shipping coupons, auto-applied coupons, coupon URLs, and other awesome features.
Plus, Advanced Coupons is super easy to use. It's a breeze to get coupons up and running on your eCommerce site using this plugin.
How Much Does Advanced Coupons Cost?
There's a free version of Advanced Coupons and paid plans start at $39.50/year.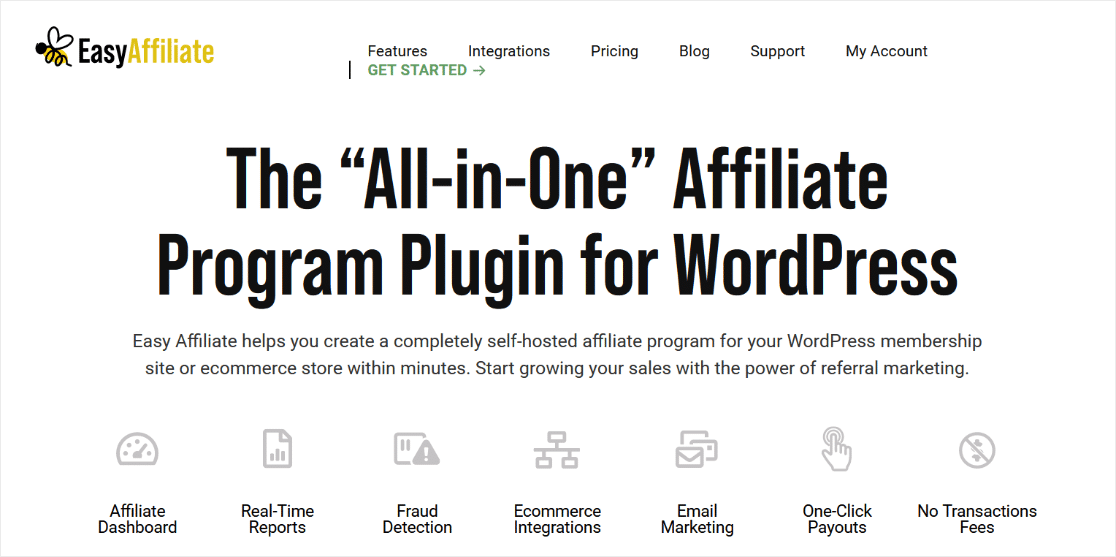 Start growing your sales with the power of referral marketing using Easy Affiliate. Easy Affiliate is the best all-in-one affiliate program plugin for WordPress.
Within minutes, you can set up a completely self-hosted affiliate program for your eCommerce store and avoid the transaction fees and restrictions associated with other affiliate platforms.
Easy Affiliate comes with a built-in affiliate application process and a pre-styled affiliate dashboard. Affiliates can log in to the dashboard to monitor their stats, download links and banners, track their payments, and more.
How Much Does Easy Affiliate Cost?
Easy Affiliate starts at $99.50/year.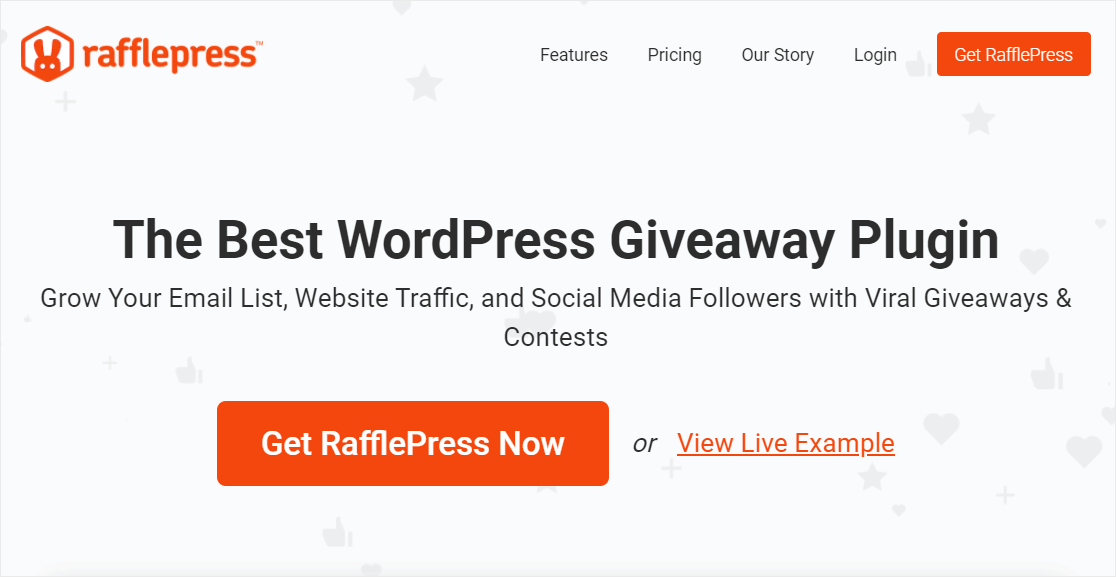 Running an online giveaway is a great way to drive more traffic to your site, build brand awareness, grow your social media following, and even generate sales.
RafflePress is the best giveaway plugin for WordPress. It comes with a drag and drop giveaway builder and pre-made giveaway templates so you can create an optimized giveaway campaign in minutes.
Plus, RafflePress has bonus giveaway actions to help your store reach its goals. This lets you reward participants with extra giveaway entries for performing specific actions like referring a friend, subscribing to a newsletter, following you on social media, visiting a page, and much more.
How Much Does RafflePress Cost?
RafflePress has a free version available on WordPress.org. The pro version starts at $39.20/year.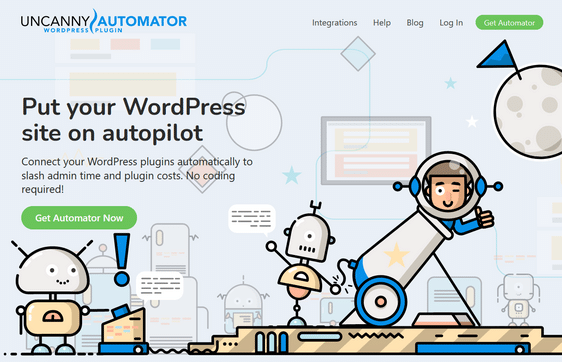 Uncanny Automator lets you put your entire WooCommerce store on autopilot with automation.
With this plugin, you create "recipes" so that when something happens, something else happens automatically. For example, when a user visits a product sample page, Uncanny Automator will email them a special offer to convert to the premium product.
Creating recipes is super easy, no coding required. Plus, Uncanny Automator integrates with popular plugins like WooCommerce, WPForms, MemberPress, LearnDash, Easy Digital Downloads, and many more.
How Much Does Uncanny Automator Cost?
There's a free version on the WordPress.org site and the premium version starts at $149/year.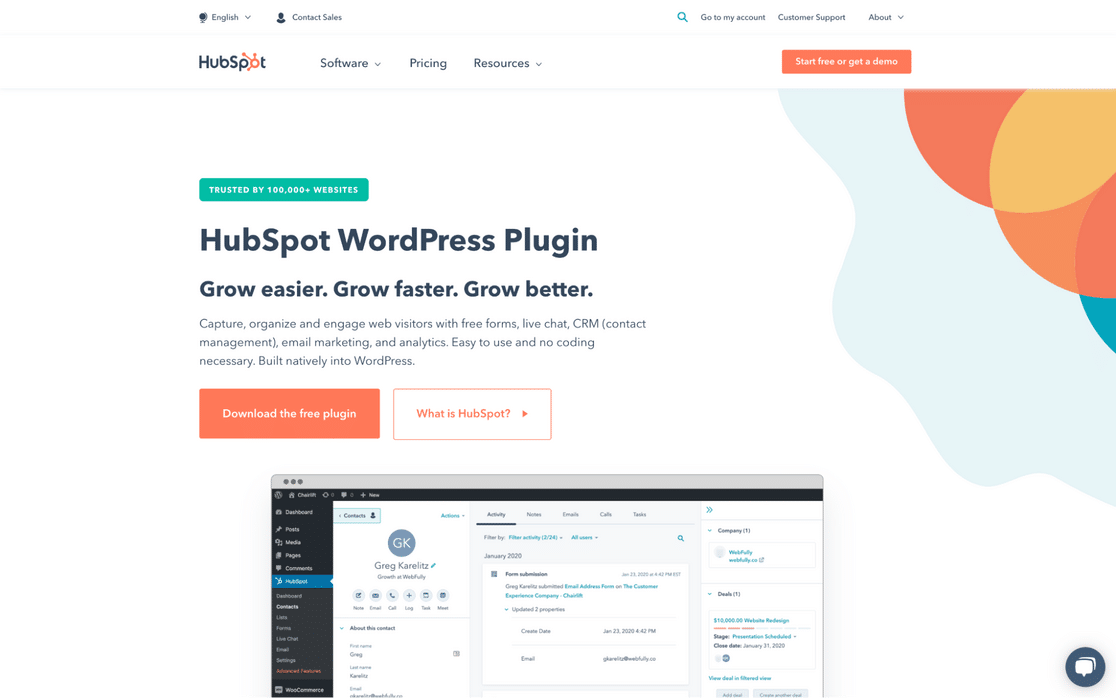 The HubSpot WordPress plugin comes with many powerful marketing and sales tools to help you grow your online store.
Its well-known CRM and contact management system will help you keep track of your customers and every interaction they've had with your website. Plus, it comes with other features like email marketing, marketing automation, forms and popups, and live chat.
HubSpot is super easy to use, with no coding required, so you can start capturing, organizing, and engaging your website visitors quickly.
How Much Does HubSpot Cost?
Free. Premium versions start at $50/month.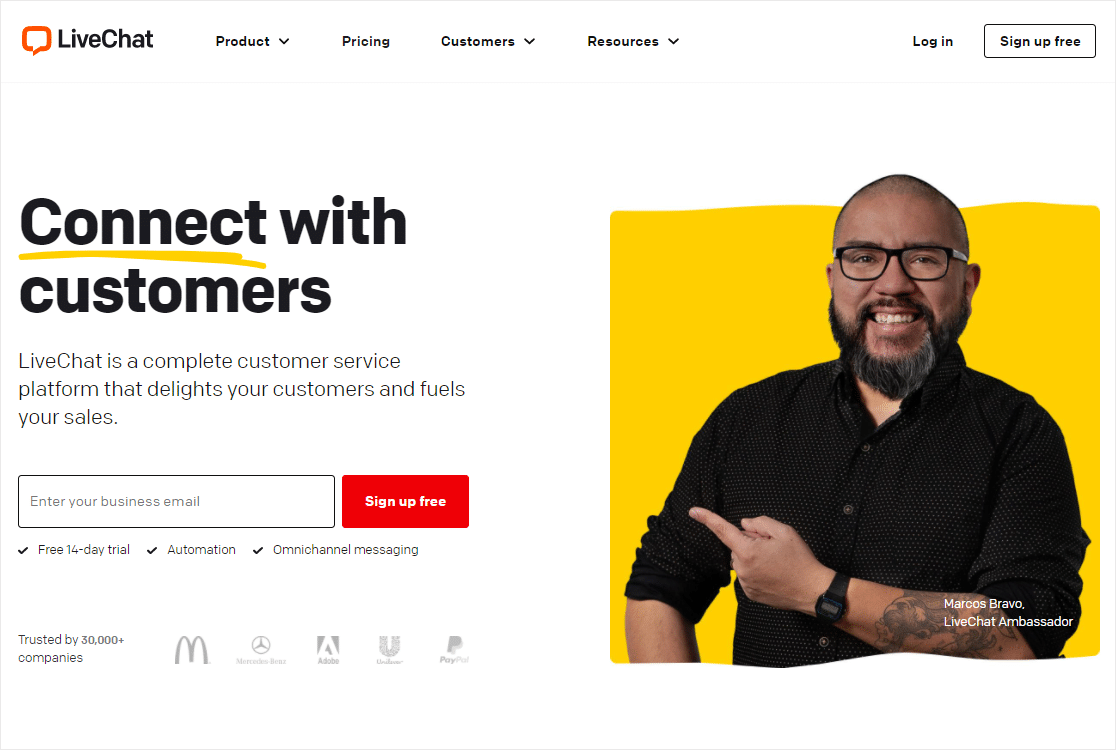 A fantastic live chat software to use with your WooCommerce site is LiveChat.
LiveChat lets you give customers instant answers to their questions while they are browsing your eCommerce store. This helps you convert visitors into customers by finishing their purchase before they abandon their shopping carts. It has a lot of helpful integrations including things like Facebook Messenger and popular CRM software.
How Much Does LiveChat Cost?
LiveChat pricing starts at $16/month per agent.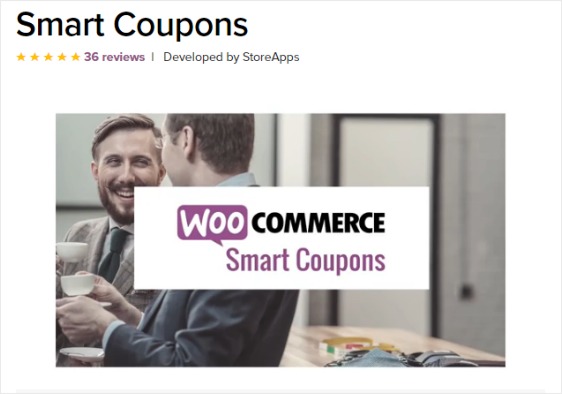 If you're not already using the power of coupons on your eCommerce store, you should start right away and get this plugin. It's one of the best WooCommerce discount plugins in the world.
With WooCommerce Smart Coupons, you can generate thousands of coupons at once, email them to customers, and add them to your WooCommerce online shop.
In addition, you can offer a discount on other products with the purchase of a specific product, or even sell gift certificates.
How Much Does WooCommerce Smart Coupons Cost?
Pricing starts at $95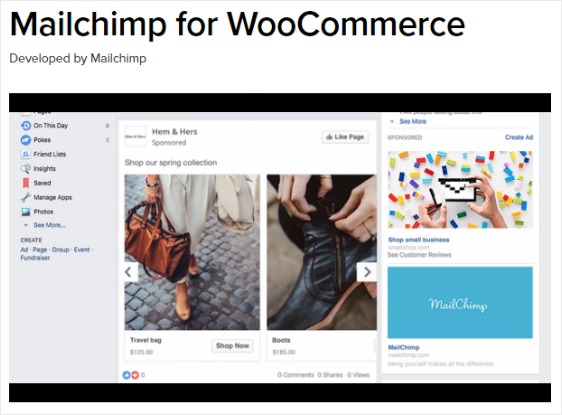 If you're an eCommerce store owner using Mailchimp, you'll want to make sure you're using Mailchimp for WooCommerce.
You can sync your WooCommerce customer's purchase data with your Mailchimp account and use it for sending targeted campaigns, regardless if they buy from your online store or your storefront..
On top of that, you can also send post-purchase follow-up emails, recommend products, and even recover abandoned carts emails.
How Much Does Mailchimp for WooCommerce Cost?
Free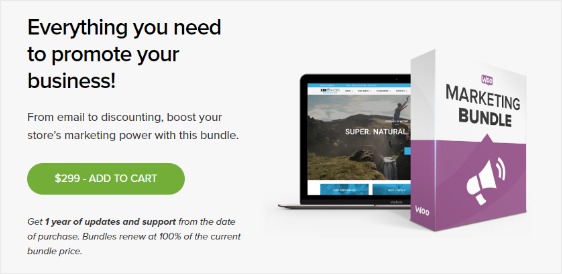 This wildly popular package for boosting your WooCommerce store's marketing is made by the same people behind WooCommerce itself.
The WooMarketing Bundle includes email marketing with Mailchimp, Facebook integration, dynamic pricing, smarter discounts, transactional emails, and more.
And rather than buying these extensions separately, buying this bundle of WooCommerce extensions is a great way to save money.
How Much Does WooMarketing Bundle Cost?
$299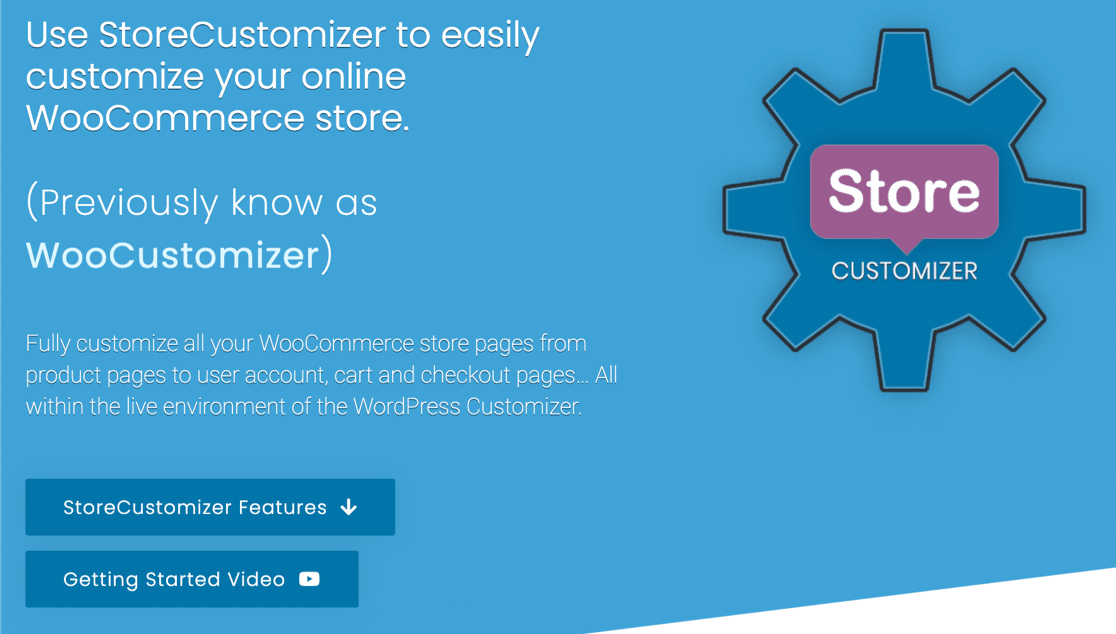 StoreCustomizer is a powerful WooCommerce plugin that lets you easily change the design, labels, and button text across your WooCommerce store without needing to know HTML or CSS.
It adds controls for the number of products per page, and let you remove clutter from your shop and product pages. For example, you can check 1 box to remove tags or SKUs. You can even customize the default tabs and add more tabs if you want to.
The design tools integrate with the WordPress Customizer so you can easily change the way your store looks using 1 panel.
The Pro version of StoreCustomizer adds tons more tools, including:
A 'quick view' popup for all products
Custom thank you pages
Ajax store search
Catalogue mode – let users browse without buying.
How Much Does StoreCustomizer Cost?
There's a free version, and pricing starts at $29 for StoreCustomizer Pro.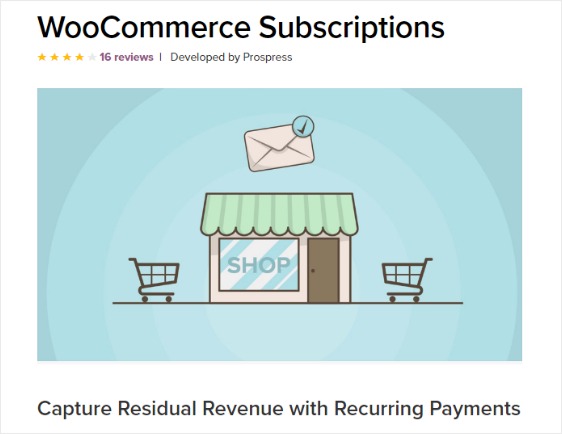 A subscription-based store can be a great choice if you want to boost your eCommerce store's sales and overall revenue.
WooCommerce Subscriptions lets your customers subscribe to your products or services by paying on a weekly, monthly, or yearly basis, so you can earn consistent recurring income.
Additionally, you can add sign-up fees or offer free trials.
How Much Does WooCommerce Subscriptions Cost?
Pricing starts at $199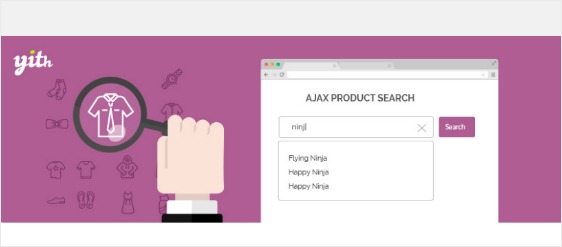 Since a single second delay in page load can significantly increase shopping cart abandonment and lower shopper engagement, you need to make sure your online store's product search is super fast.
YITH WooCommerce AJAX Search offers a powerful search feature to instantly display products as users start typing.
And it searches in real-time, so nothing out of stock will show up and you can enhance the user experience.
How Much Does YITH WooCommerce AJAX Search Cost?
Pricing starts at $69.99

The free WooCommerce Product Slider is a must-have for a beautiful looking eCommerce store that keeps shoppers engaged.
It lets you easily create beautiful product sliders or carousels and add them anywhere on your WooCommerce store.
And it's completely responsive, so it works beautifully on mobile devices, too.
How Much Does WooCommerce Product Slider Cost?
Free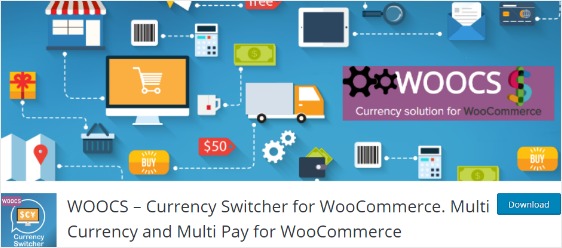 WooCommerce Currency Switcher (WOOCS) is a free WordPress plugin that lets your customers easily switch currencies so they can get real-time conversion rates in their local currency.
You can add the currency switcher in just a few clicks by using a shortcode or a sidebar widget, and continue to use WooCommerce's multiple payment gateways.
In addition, you can set this plugin up to automatically change the currency based on the shopper's location so you can customize and automate the shopping experience.
How Much Does WooCommerce Current Switcher (WOOCS) Cost?
Free

This open source, free plugin has an easy user-interface that lets you get the most out of built-in WooCommerce filters.
These filters allow you to customize things like button text, labels, fields, and more.
With WooCommerce Customizer you can easily access and edit those filters from a simple settings page (no coding required).
How Much Does WooCommerce Customizer Cost?
Free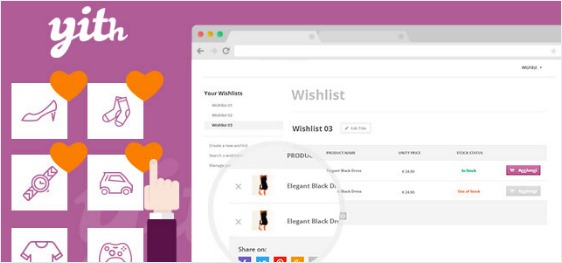 With YITH WooCommerce Wishlist your shoppers can create and share wishlists so their loved ones know exactly what to get them for birthdays, holidays, weddings, or just because. It's similar to the "Favorites" list that you can find on larger eCommerce stores, like Amazon
Customers can also keep a list of things they want to buy from you in the future.
And you can use that info to reach out to shoppers when there are sales on their wishlist items.
How Much Does YITH WooCommerce Wishlist Cost?
Pricing for paid plans starts at $89.99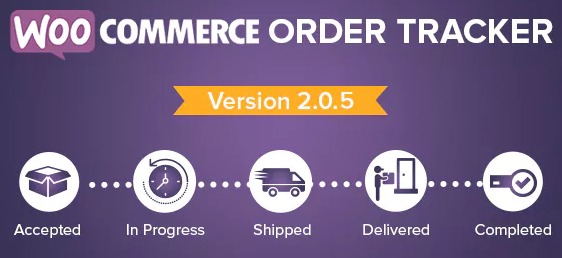 This plugin lets your customers interactively track their orders with USPS, Canada Post, and FedEx.
With this Order Tracker, customers will never be confused about where their order is or when it's going to arrive.
You can even create your own custom order statuses.
How Much Does WooCommerce Order Tracker Cost?
$29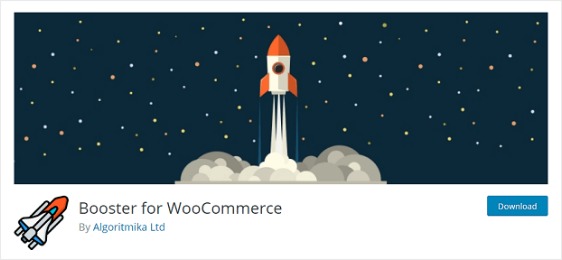 Booster for WooCommerce is a free and open-source plugin that can help you increase your sales by letting you cross sell, manage pricing, adjust currencies, and much more.
It's a huge bundle of tools with a few useful features, plus they offer a paid version.
You can select to use just one or multiple of the many options within this robust plugin.
How Much Does Booster for WooCommerce Cost?
The version on in the WordPress.org repository is free. If you want to upgrade, you can choose from 3 paid versions with additional features.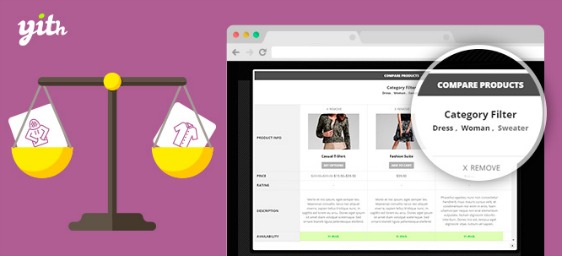 Using this plugin, your users can easily compare 2+ things side-by-side so they can quickly decide which product to buy.
You can choose which fields users will see in the comparison table.
In addition, YITH WooCommerce Compare lets you reorder the fields in exactly the way you like.
How Much Does YITH WooCommerce Compare Cost?
Pricing starts around $64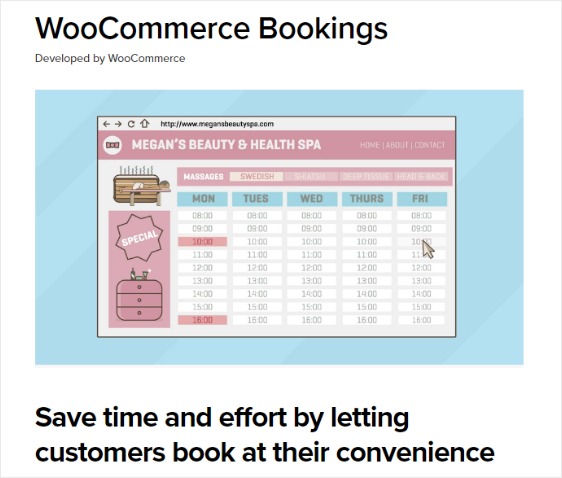 If you're still making your own appointments via phone, text, or email, WooCommerce Bookings is a powerful plugin for adding appointment options to your online store that you'll want to start using right away.
If you're offering services like beauty treatments, accommodations, or restaurant reservations, you can convert website visitors into paying customers by offering digital bookings.
How Much Does WooCommerce Bookings Cost?
Pricing starts at $249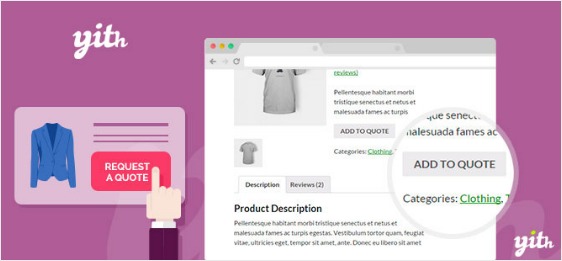 When purchasing a large quantity of a product, people usually prefer to negotiate the pricing so they can get a discount.
Bulk buyers will love the Quote Request option once you add it to your product page.
Plus, YITH WooCommerce Request a Quote can help you connect with customers who may buy in bulk from your eCommerce store again in the future.
How Much Does YITH WooCommerce Request a Quote Cost?
Pricing starts at $59.99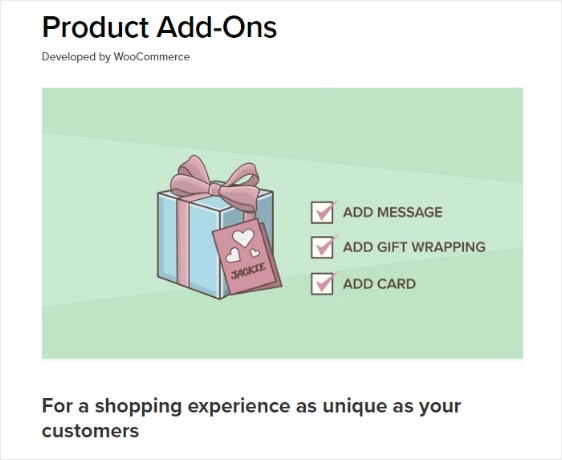 If you'd like to give your shoppers the opportunity to personalize or customize their product, this is the perfect plugin for your shop.
WooCommerce Product Add-Ons is one of the best WooCommerce checkout plugins and it lets you add a special input box on your checkout pages where users can submit their specifications.
And this feature gives you a great upsell opportunity if you charge a fee for the customization. Making the checkout process a great way for you to make more money, and this one of the best WooCommerce upsell plugins around.
How Much Does WooCommerce Product Add-Ons Cost?
Pricing starts at $49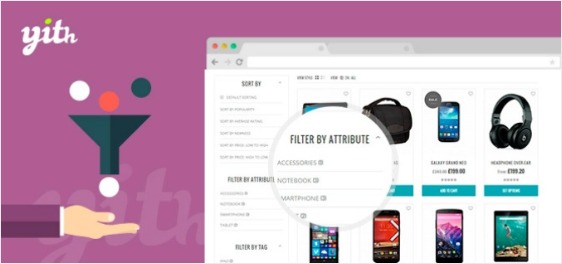 Search functionality is handy on any website, but it's a must-have on your eCommerce site.
YITH WooCommerce AJAX Product Filter is the best WooCommerce filter plugin that lets shoppers use filters on your product page to find exactly what they're looking for.
Customers can sort products by rate, price, popularity, and most recent, so they can make purchases easily, and you can succeed with your online product or dropshipping store.
How Much Does YITH WooCommerce AJAX Product Filter Cost?
Pricing starts at $77.99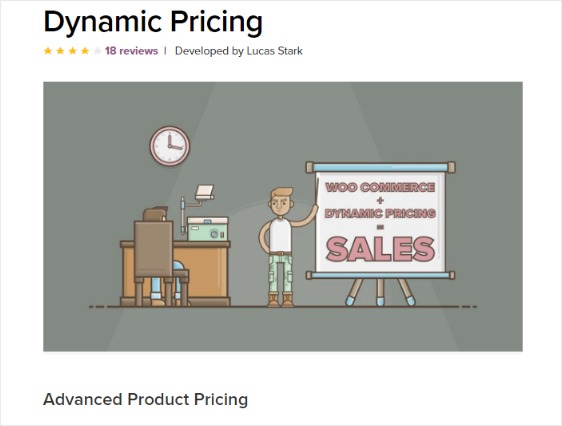 The WooCommerce Dynamic Pricing extension lets you offer bulk discounts to your customers.
For instance, you can give a 15% discount on a product when shoppers buy 20+ of that item.
In addition, it lets you offer a discount on everything in your entire eCommerce store (perfect for the holidays).
How Much Does WooCommerce Dynamic Pricing Cost?
Pricing starts at $129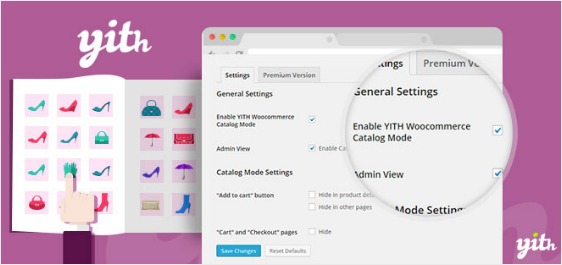 If you're still in the planning phases of setting up your WooCommerce eCommerce store, the YITH WooCommerce Catalogue Mode plugin could be very useful for you.
This plugin lets you turn your website into a catalog and showcase all of your products for your future store.
This way, you can build an email list and create excitement around your products before launching your fully-functional store.
How Much Does YITH WooCommerce Catalogue Mode Cost?
Pricing starts at $59.99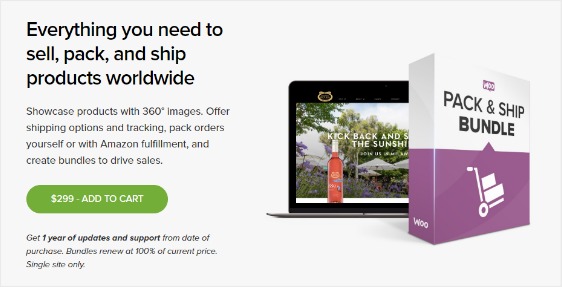 This fantastic bundle for your eCommerce store has tools to help you sell, pack, and ship products.
WooCommerce Pack & Ship Bundle comes with multiple WooCommerce extensions including invoices, packing slips, customizable shipping options (like free shipping), shipping tracking, and more.
Plus, you can increase sales by using their responsive 360° image rotation option to display your products.
How Much Does WooCommerce Pack & Ship Bundle Cost?
Pricing starts at $59.99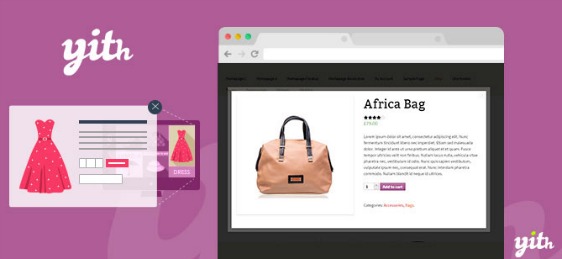 WooCommerce Quick View lets your customers take a peek at product details without leaving the page. It's one of the best WooCommerce image plugins.
Customers can click a button and quickly get the product info within a lightbox popup.
Your shoppers will see a larger product image, description, and an Add to cart button.
How Much Does YITH WooCommerce Quick View Cost?
Pricing starts at $59.99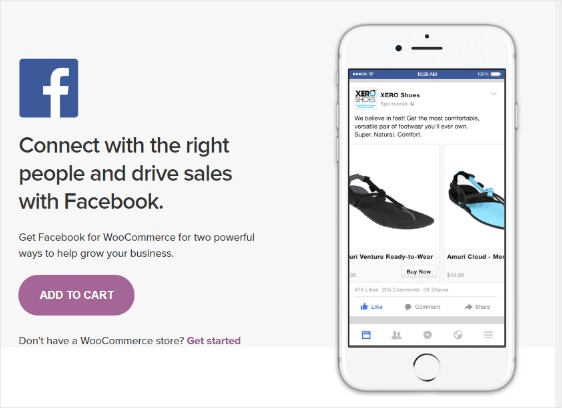 People spend a lot of time on Facebook, so it's a great place to get more leads and sales.
Facebook for WooCommerce helps you display your products right on the social media platform.
That way, you can get even more people to notice your business once you connect your online store to Facebook.
How Much Does Facebook for WooCommerce Cost?
Free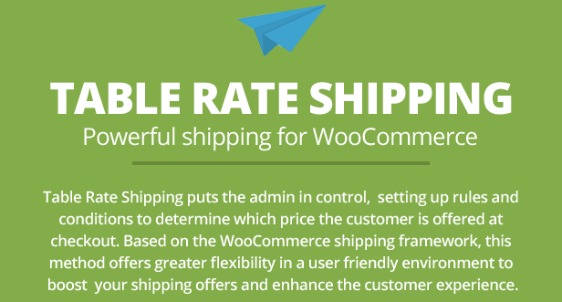 This plugin lets you set up shipping options based on different pricing models, products, shipping class, and other conditions. It's another one of the best WooCommerce checkout plugins.
Plus, Table Rate Shipping even has a dimensional weight calculator. It's flexible, user-friendly, and lets you manage your shipping smoothly so your shoppers have a fantastic checkout process.
How Much Does Table Rate Shipping Cost?
Pricing starts at $99

Asking yourself how to add custom fields to a WooCommerce checkout page? Use one of the best WooCommerce checkout plugins, WooCommerce Checkout Field Editor.
The WooCommerce Checkout Field Editor lets you easily add and customize fields on the checkout page of your online store.
It's a great way to personalize the checkout process for your customers.
How Much Does WooCommerce Checkout Field Editor Cost?
Free.
There you go folks! We hope this list of the best WordPress WooCommerce plugins helped you find a great tool for your eCommerce store.
Next, Build a Request Call Back Form
Don't forget to add a request a call back form to your site so your customers can easily reach out if they have questions.
Want to make WooCommerce multilingual? You'll love our tutorial on how to make your WordPress website multilingual. And don't forget: we have a helpful guide that will solve problems with WooCommerce not sending emails reliably.
What are you waiting for? Get started with the most powerful WordPress forms plugin today.
Don't forget to follow us on Facebook and Twitter for more updates from our blog.