Are you looking for the best WooCommerce plugins to increase sales? Having a thriving online store is a lot easier when you're using the right tools.
In this article, we'll share the best WooCommerce plugins that tons of successful eCommerce store owners use and love.
Best WooCommerce Plugins to Increase Sales
WooCommerce is the most popular eCommerce platform available. It's used by over 28% of all online stores.
But if you're not using the right WooCommerce plugins, you could be missing out on a lot of revenue.
So here's our handpicked list of the best WooCommerce plugins out there: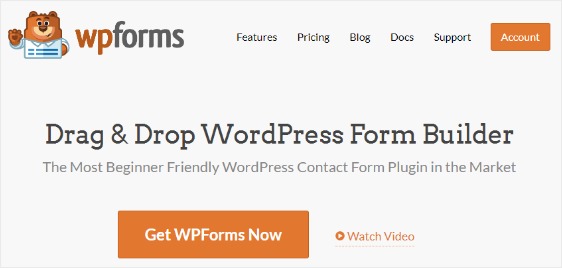 A contact form plugin is essential for all websites, including a WooCommerce store.
You'll need a contact page for keeping your customers happy, answering their questions, and resolving their issues.
The highly praised WPForms plugin lets you create things on your eCommerce website like contact forms, online surveys, and order forms in just a few clicks.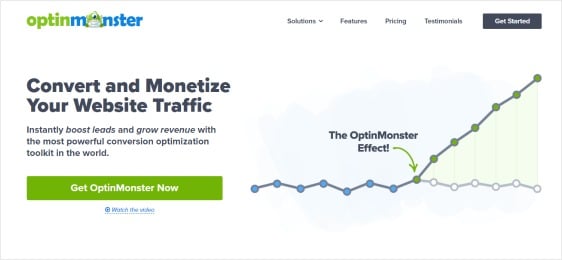 OptinMonster is one of the most well-known and effective WordPress plugins for WooCommerce stores.
It's a powerful conversion, optimization, and lead generation software that helps you convert your site visitors into subscribers and customers.
You can use it's robust customization options on your eCommerce website to reduce cart abandonment, increase sales, grow your email list, and more.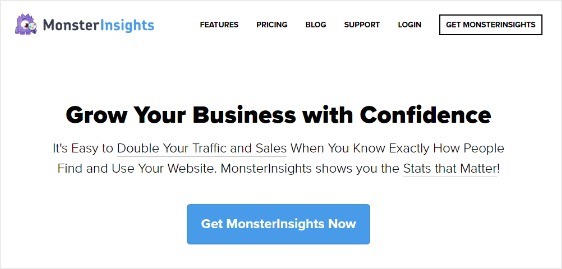 MonsterInsights is hands down the best real-time WooCommerce analytics plugin on the market.
It tracks and displays all the critical eCommerce data you need like conversion rates, transactions, revenue, referral source, and more.
This powerful Google Analytics plugin helps you uncover how your site visitors find and use your website, so you can make informed business decisions and increase your sales.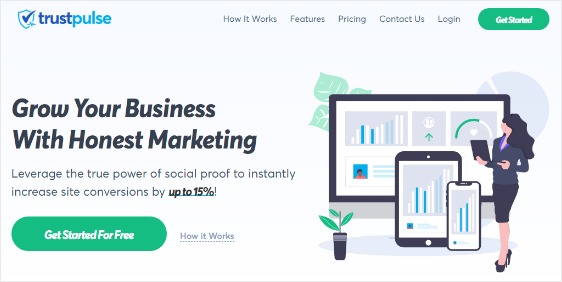 Making online purchases can be scary for some people, so build trust with your site visitors by using TrustPulse.
It works by showing small notifications of real-time activity your customers have taken on your site.
TrustPulse isn't technically a plugin, but it's a vital tool for online store owners to have since customers are 92% more likely to trust recommendations from other shoppers over advertising.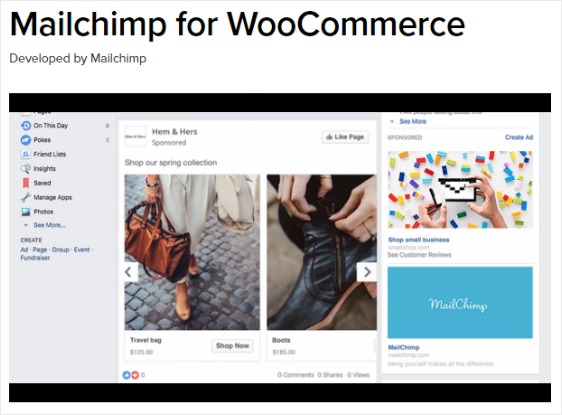 If you're an eCommerce store owner using Mailchimp, you'll want to make sure you're using Mailchimp for WooCommerce.
You can sync your WooCommerce customer's purchase data with your Mailchimp account and use it for sending targeted campaigns.
On top of that, you can also send post-purchase follow-up emails, recommend products, and even recover abandoned carts emails.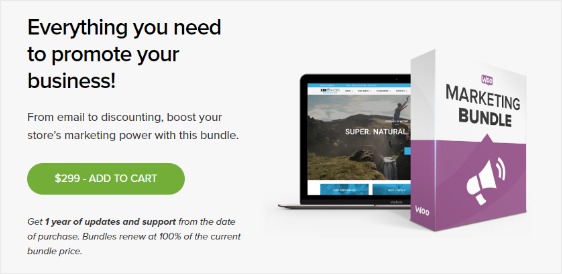 This wildly popular package for boosting your WooCommerce store's marketing is made by the same people behind WooCommerce itself.
The WooMarketing Bundle includes email marketing with Mailchimp, Facebook integration, dynamic pricing, smarter discounts, transactional emails, and more.
And rather than buying these extensions separately, buying this bundle is a great way to save money.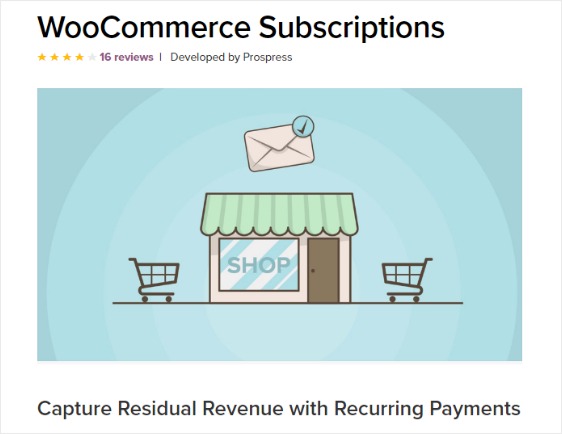 A subscription-based store can be a great choice if you want to boost your eCommerce store's sales and overall revenue.
WooCommerce Subscriptions lets your customers subscribe to your products or services by paying on a weekly, monthly, or yearly basis, so you can earn consistent recurring income.
Additionally, you can add sign-up fees or offer free trials.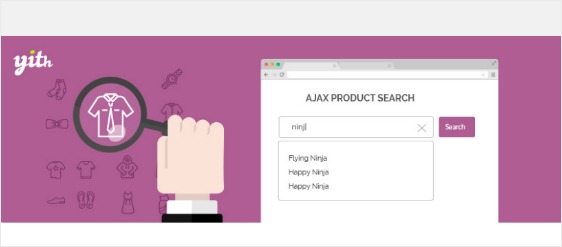 Since a single second delay in page load can significantly increase cart abandonment and lower shopper engagement, you need to make sure your online store's product search is super fast.
YITH WooCommerce Ajax Search offers a powerful search feature to instantly display products as users start typing.
And it searches in real-time, so nothing out of stock will show up and you can enhance the user experience.

The free WooCommerce Product Slider is a must-have for a beautiful looking eCommerce store that keeps shoppers engaged.
It lets you easily create beautiful product sliders or carousels and add them anywhere on your WooCommerce store.
And it's completely responsive, so it works beautifully on mobile devices, too.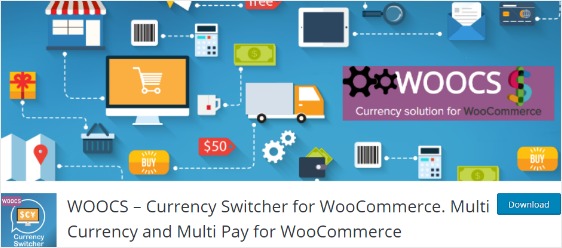 WooCommerce Currency Switcher (WOOCS) is a free WordPress plugin that lets your customers easily switch currencies so they can get real-time conversion rates in their local currency.
You can add the currency switcher in just a few clicks by using a shortcode or a sidebar widget.
In addition, you can set this plugin up to automatically change the currency based on the shopper's location.

This open source, free plugin has an easy user-interface that lets you get the most out of built-in WooCommerce filters.
These filters allow you to customize things like button text, labels, fields, and more.
With WooCommerce Customizer you can easily access and edit those filters from a simple settings page (no coding required).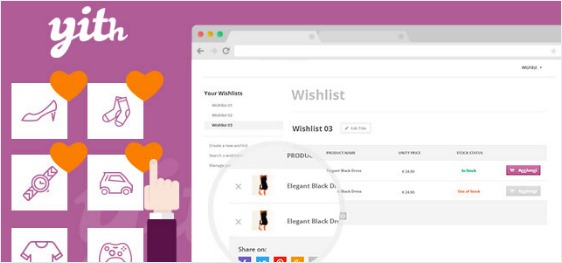 With YITH WooCommerce Wishlist your shoppers can create and share wishlists so their loved ones know exactly what to get them for birthdays, holidays, weddings, or just because.
Customers can also keep a list of things they want to buy from you in the future.
And you can use that info to reach out to shoppers when there are sales on their wishlist items.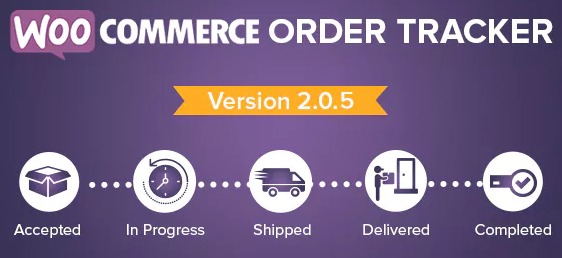 This plugin lets your customers interactively track their orders with USPS, Canada Post, and FedEx.
With this Order Tracker, customers will never be confused about where their order is or when it's going to arrive.
You can even create your own custom order statuses.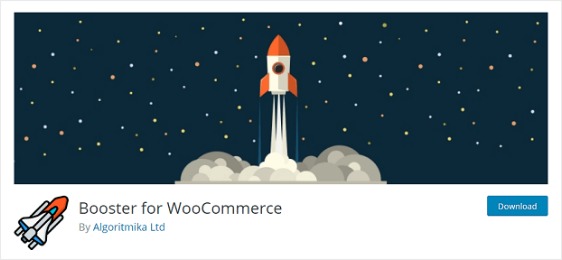 Booster for WooCommerce is a free and open-source plugin that can help you increase your sales by letting you cross sell, manage pricing, adjust currencies, and much more.
It's a huge bundle of tools with a few useful features, plus they offer a paid version.
You can select to use just one or multiple of the many options within this robust plugin.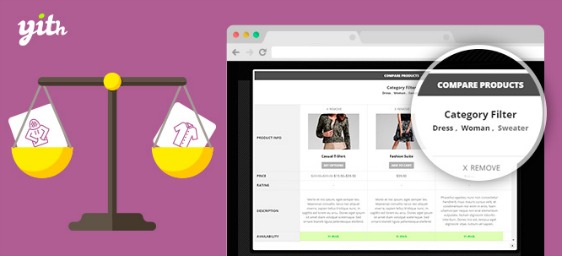 Using this plugin, your users can easily compare 2+ things side-by-side so they can quickly decide which product to buy.
You can choose which fields users will see in the comparison table.
In addition, YITH WooCommerce Compare lets you reorder the fields in exactly the way you like.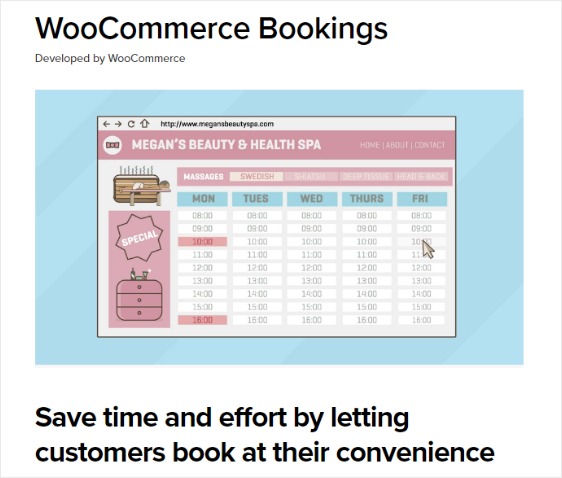 If you're still making your own appointments via phone, text, or email, WooCommerce Bookings is a powerful plugin for adding appointment options to your online store that you'll want to start using right away.
If you're offering services like beauty treatments, accommodations, or restaurant reservations, you can convert website visitors into paying customers by offering digital bookings.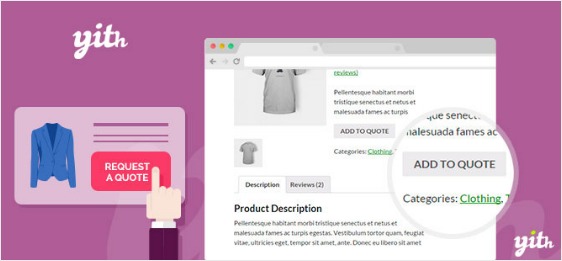 When purchasing a large quantity of products, people usually prefer to negotiate the pricing so they can get a discount.
Bulk buyers will love the Quote Request option once you add it to your product page.
Plus, YITH WooCommerce Request a Quote can help you connect with customers who may buy in bulk from your eCommerce store again in the future.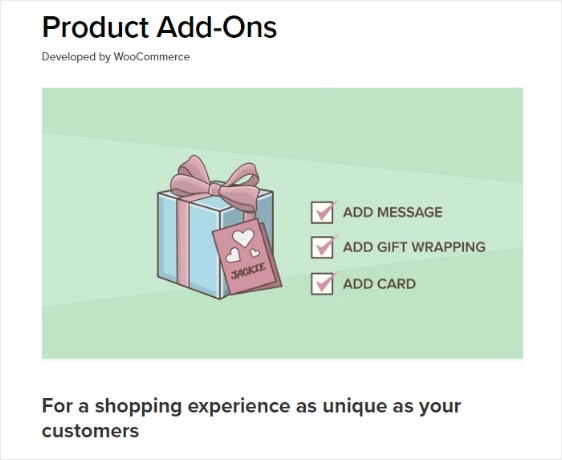 If you'd like to give your shoppers the opportunity to personalize or customize their product, this is the perfect plugin for your shop.
WooCommerce Product Add-Ons lets you add a special input box on your checkout pages where users can submit their specifications.
And this feature gives you a great upsell opportunity if you charge a fee for the customization.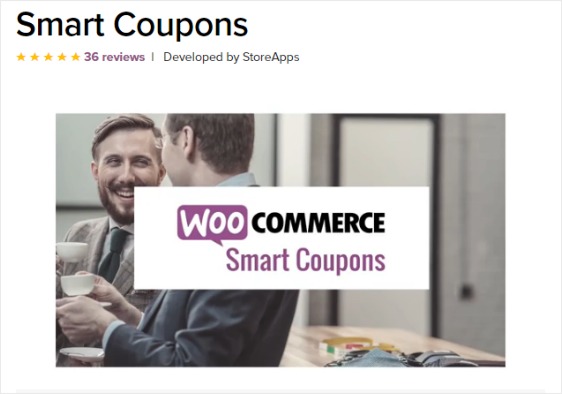 If you're not already using the power of coupons on your eCommerce store, you should start right away and get this plugin.
With WooCommerce Smart Coupons, you can generate thousands of coupons at once, email them to customers, and add them to your WooCommerce online shop.
In addition, you can offer a discount on other products with the purchase of a specific product, or even sell gift certificates.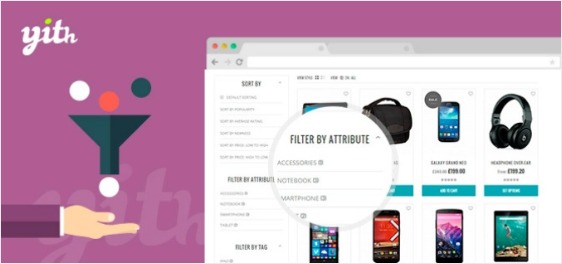 Search functionality is handy on any website, but it's a must-have on your eCommerce site.
YITH WooCommerce Ajax Product Filter lets shoppers use filters on your product page to find exactly what they're looking for.
Customers can sort products by rate, price, popularity, and most recent, so they can make purchases easily.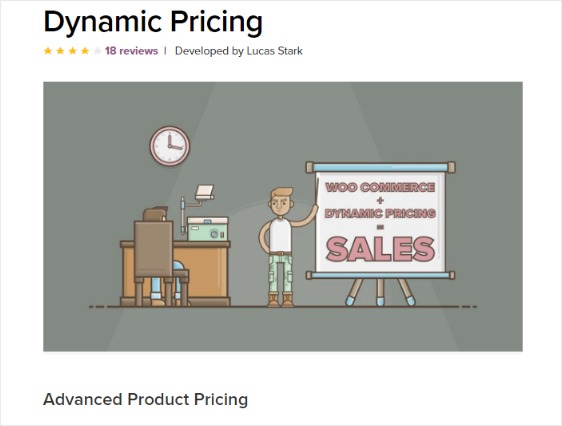 The WooCommerce Dynamic Pricing extension lets you offer bulk discounts to your customers.
For instance, you can give a 15% discount on a product when shoppers buy 20+ of that item.
In addition, it lets you offer a discount on everything in your entire eCommerce store (perfect for the holidays).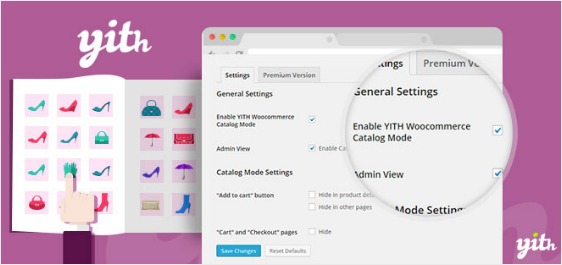 If you're still in the planning phases of setting up your WooCommerce eCommerce store, the YITH WooCommerce Catalogue Mode plugin could be very useful for you.
This plugin lets you turn your website into a catalog and showcase all of your products for your future store.
This way, you can build an email list and create excitement around your products before launching your fully-functional store.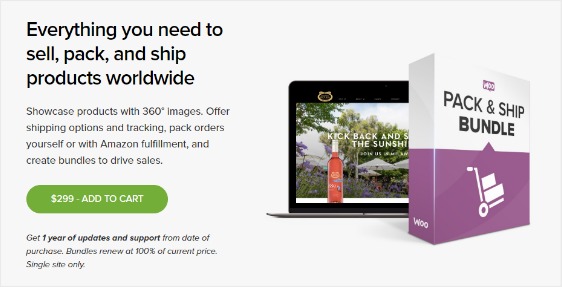 This fantastic bundle for your eCommerce store has tools to help you sell, pack, and ship products.
WooCommerce Pack & Ship Bundle comes with multiple WooCommerce extensions including invoices, packing slips, customizable shipping options, shipping tracking, and more.
Plus, you can increase sales by using their responsive 360° image rotation option to display your products.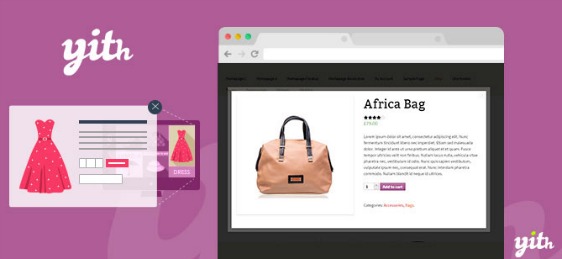 WooCommerce Quick View lets your customers take a peek at product details without leaving the page.
Customers can click a button and quickly get the product info within a lightbox popup.
Your shoppers will see a larger product image, description, and an Add to cart button.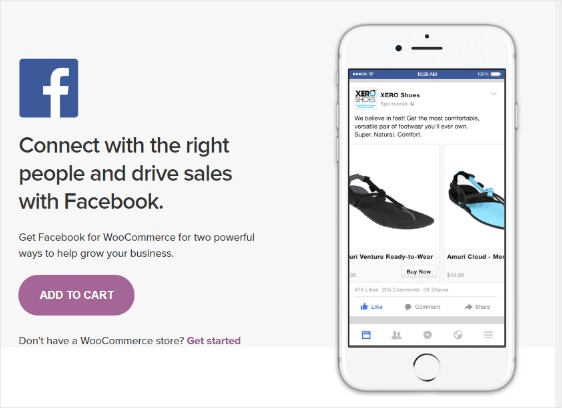 People spend a lot of time on Facebook, so it's a great place to get more leads and sales.
Facebook for WooCommerce helps you display your products right on the social media platform.
That way, you can get even more people to notice your business once you connect your online store to Facebook.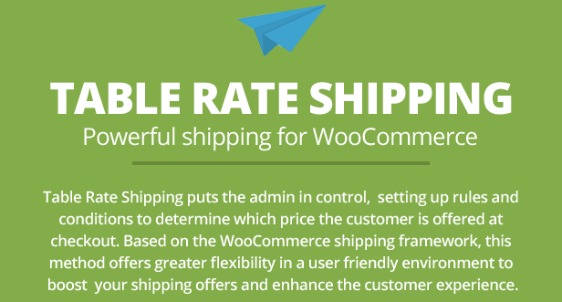 This plugin lets you set up shipping options based on different pricing models, products, shipping class, and other conditions.
Plus, Table Rate Shipping even has a dimensional weight calculator. It's flexible, user-friendly, and lets you manage your shipping smoothly so your shoppers have a fantastic experience.
There you go folks! We hope this list of the best WooCommerce plugins helped you find a great tool for your eCommerce store.
If you like this article, you'll probably learn a lot from this list of amazing online form statistics and facts.
What are you waiting for? Get started with the most powerful WordPress forms plugin today.
Don't forget to follow us on Facebook and Twitter for more updates from our blog.