Are you looking for the best eCommerce plugins for WordPress to build and grow your online store?
Well, finding the correct eCommerce plugin in a world where the digital marketplace constantly shifts can feel like looking for a needle in a haystack.
You see, not all plugins are made equal, and the best one for your online store depends heavily on your unique requirements.
To help you on your journey, we've created a list of the best WordPress eCommerce plugins that can boost the success of your online store.
What to Look for in a WordPress eCommerce Plugin for Your Site?
When it comes to eCommerce plugins, there's no one-size-fits-all answer. Different plugins help with different needs.
For instance, if you're running a business that sells t-shirts, you'll need an eCommerce solution tailored for selling products that need shipping.
Similarly, if you plan on selling digital goods like eBooks, videos, pictures, and other online services, you'll need plugins for that specific requirement.
Simply put, you need to think about the products you plan to sell and the relevant tools you'll require for them to start your online store effectively.
That said, there are some eCommerce plugins that pretty much every online store needs. For instance, you'll definitely require the following:
Payment Solutions: You'll want plugins that allow popular payment gateways so you can enable your customers to purchase from your store easily.
No Code Design Plugins:  It's essential to have a plugin to allow quick changes to your store's design and functionality without working with code.
Apps/Integrations: Look out for apps your plugin can integrate with, such as email marketing services like Mailchimp, social media, customer chat tools, etc.
Extensive Support Options: If you're spending money on a plugin, don't accept one that doesn't offer exceptional customer service.
What Do You Need to Run an eCommerce Website?
Because eCommerce websites require a significant amount of resources, the first thing you will require is the most reliable WordPress web hosting that you can afford.
Then, you'll need a platform for managing your store, like WooCommerce. It offers a simple method of listing products/services and handling orders.
Got digital goodies on offer, like music or eBooks? You may want to equip your store with Easy Digital Downloads. Think easy file downloads for customers!
Of course, your store may instead need a good solution for managing one-off and subscription payments. WP Simple Pay is a must-have for such requirements.
As your business expands, you may also require other plugins to scale your product range, offer membership programs, create coupons/discounts, and assist with marketing.
What Are the Best WordPress Plugins for an eCommerce Website?
Let's jump right into our list of the best tools to use for your eCommerce store.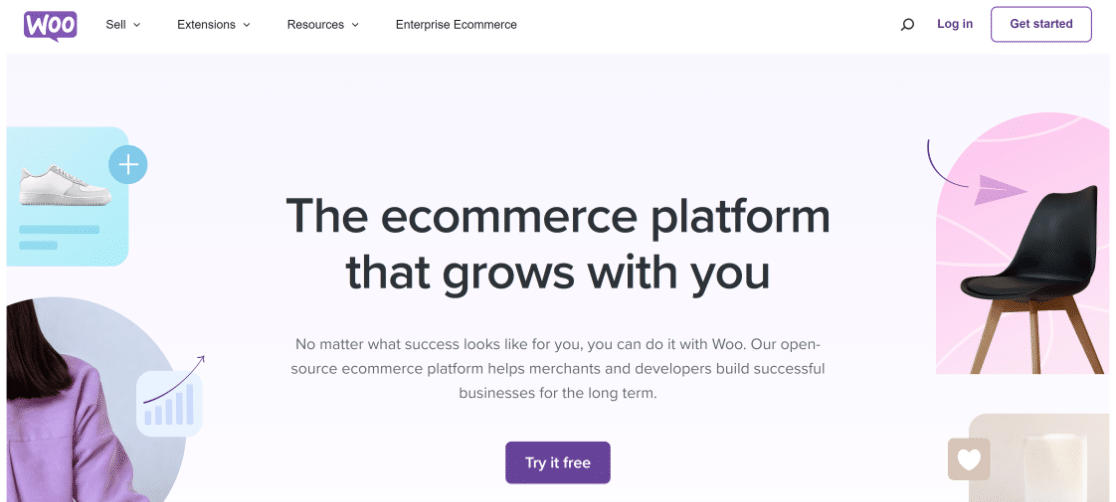 WordPress.org Rating: 4.5/5
Active Installs: 5+ Million
WooCommerce is the most popular WordPress eCommerce plugin available. It has tons of excellent features that help you grow your online store.
You can use it to sell physical and digital products to make your customers' journey smooth and satisfactory.
Our Experience
WooCommerce is a powerhouse when it comes to eCommerce plugins, transforming your WordPress site into a fully operational online store.
It's intuitive and integrates seamlessly with WordPress, meaning you don't need to be a tech wizard to get your store up and running.
WooCommerce offers a ton of functionalities for creating discount codes, inventory management, and setting up payment gateways, which is a huge plus!
We also loved the fact that there are hundreds of extensions and themes available, allowing you to design your store exactly the way you want.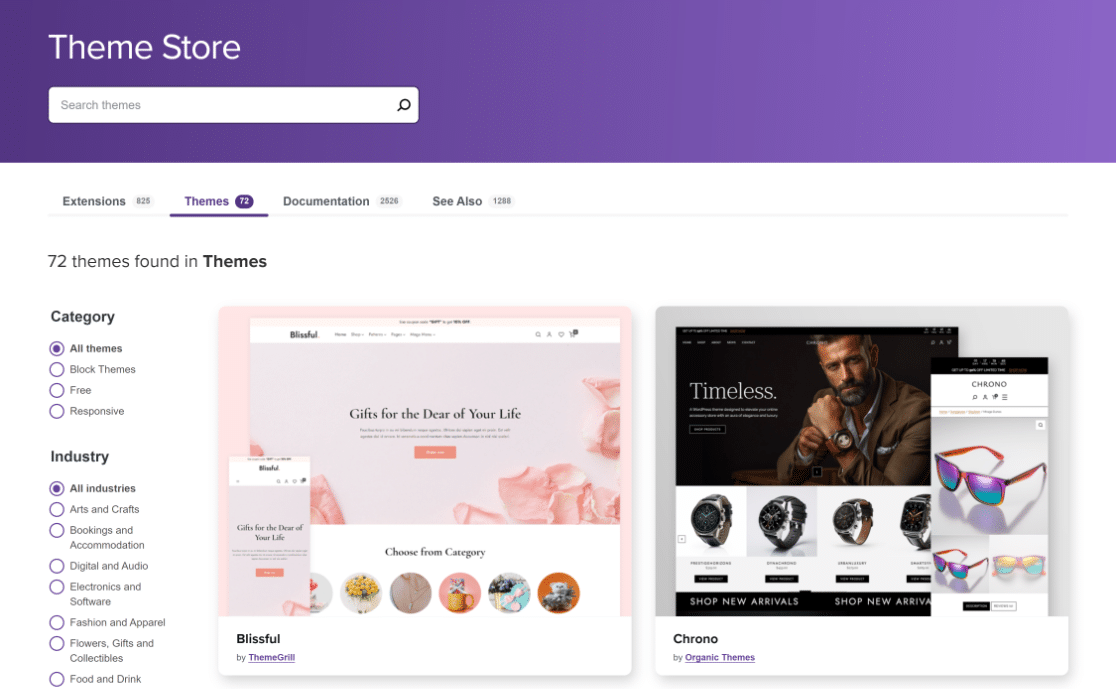 What We Liked
As a result of its ability to track orders and customer engagement, the plugin is perfect for websites that want to create a dependable eCommerce store.
A vast collection of supported themes and customization options also helps ensure that no two WooCommerce stores look alike.
Using WooCommerce, you can add affiliates or external products to your sites, providing a better user experience for customers and more conversion opportunities for you!
Add that to its exceptional flexibility for handling digital and physical products, and you have a one-stop solution like Shopify for all your eCommerce needs.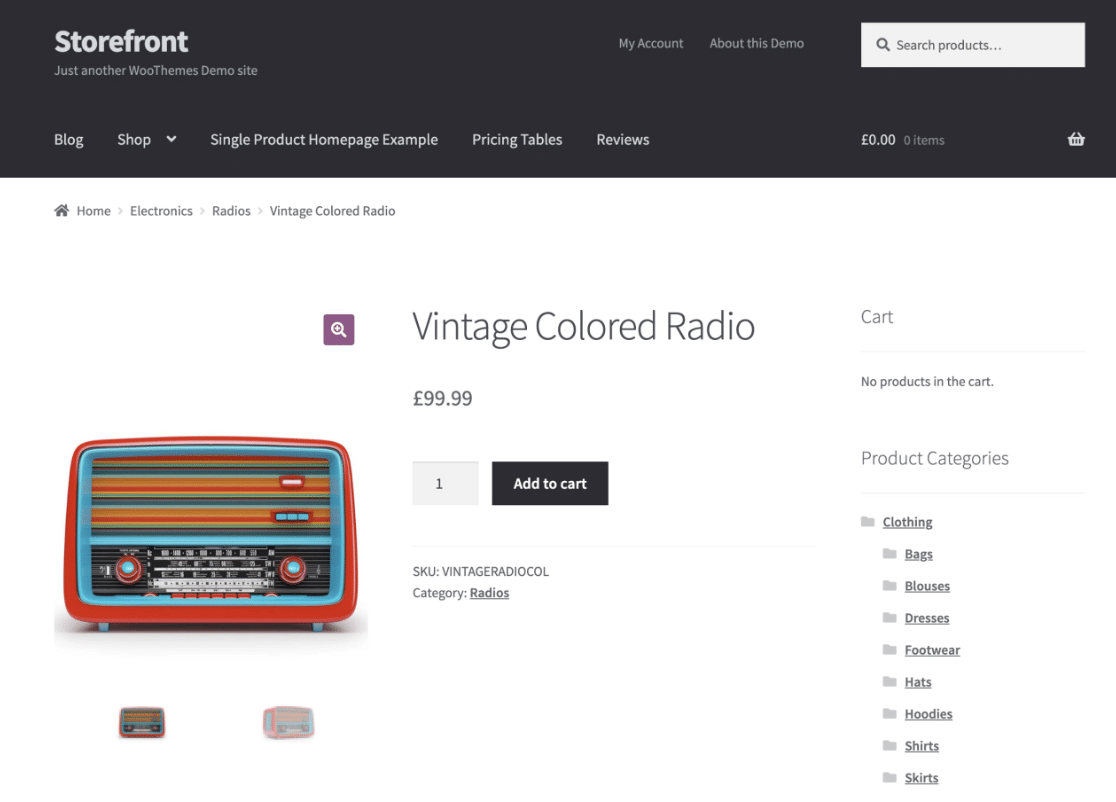 Pricing and Plans
The WooCommerce plugin is free, but you can add premium extensions and WooCommerce plugins to unlock extra features at an additional cost when you want to scale your online business.
Verdict
In our opinion, WooCommerce is a remarkable eCommerce tool for WordPress users to sell products online and build an established presence. To learn more about its functionality, check out these WooCommerce plugins.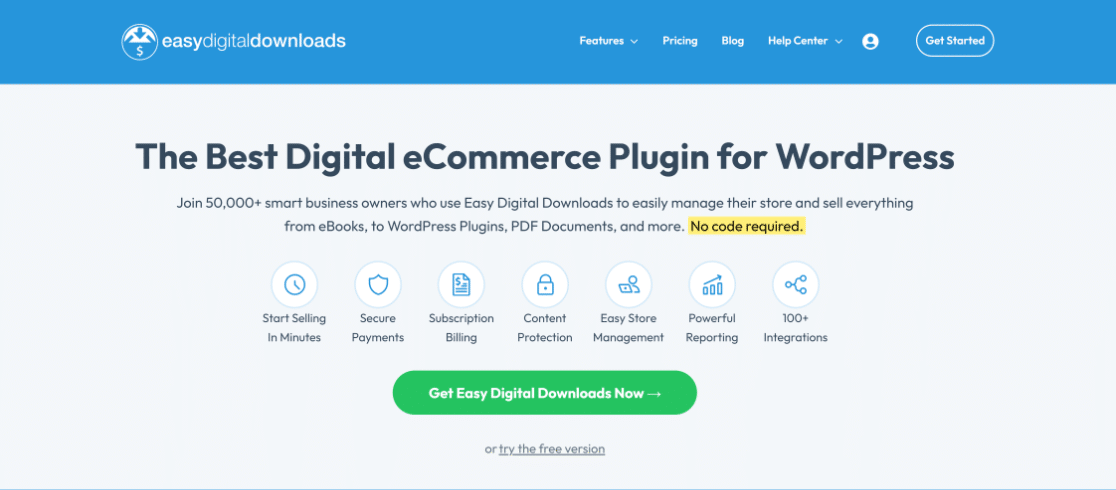 WordPress.org Rating: 4.7/5
Active Installs: 50,000+
Easy Digital Downloads (EDD) is the most straightforward yet powerful WordPress plugin for eCommerce stores selling digital products.
For instance, if your store is selling digital products like eBooks, video games, programs, and apps, then EDD is the best eCommerce plugin that you can have.
Our Experience
We loved the fact that Easy Digital Downloads is very lightweight, so it didn't slow our site down at all.
Despite its small size, we were surprised to see it has all the core features that enabled us to sell our digital products without any hassle.
Not to mention, EDD has many built-in themes that allowed us to design and customize our eCommerce store as per our preferences.
It also offers a very sensible and intuitive earnings report from within the WordPress dashboard to view of your total earnings over a specified period.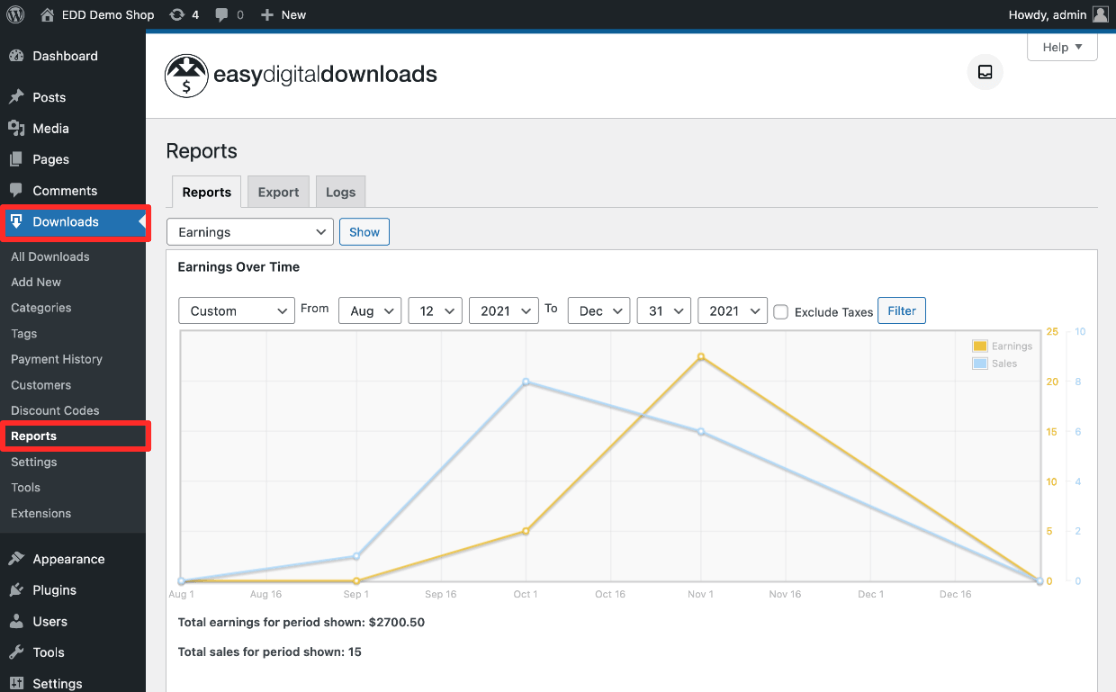 What We Liked
For every file downloaded from your online store, EDD keeps a record of date, time, and IP addresses for easy record-keeping!
Plus, it provides detailed data reporting, which includes downloads and sales statistics to help you track how well your online store is performing.
Designed specifically for digital products, EDD checks all the right boxes for the task and has no confusing physical product options.
What also makes Easy Digital Downloads so valuable is its customer management tools that help create customer profiles, track their activity, and manage their discount codes.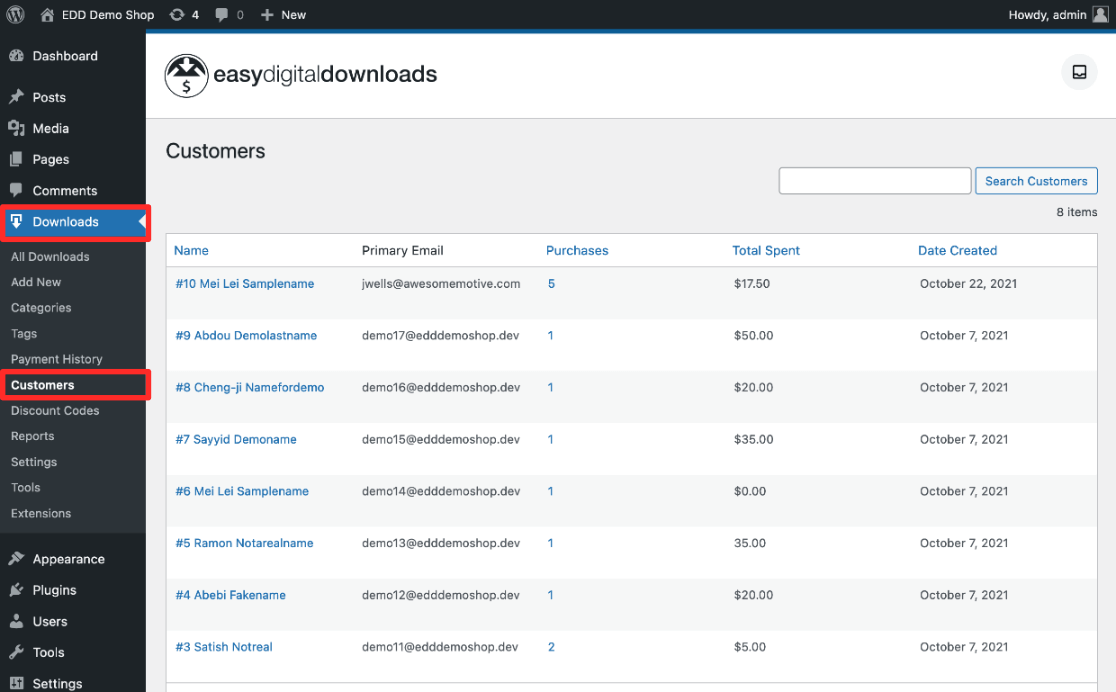 Pricing and Plans
Easy Digital Downloads offers a free plan that is perfect for small eCommerce businesses and stores. For more advanced eCommerce features, EDD offers premium versions starting from $99.50/year.
Verdict
We highly recommend giving Easy Digital Downloads a try if you want to enjoy functionalities related to digital products. For more information, you can read our detailed Easy Digital Downloads Review.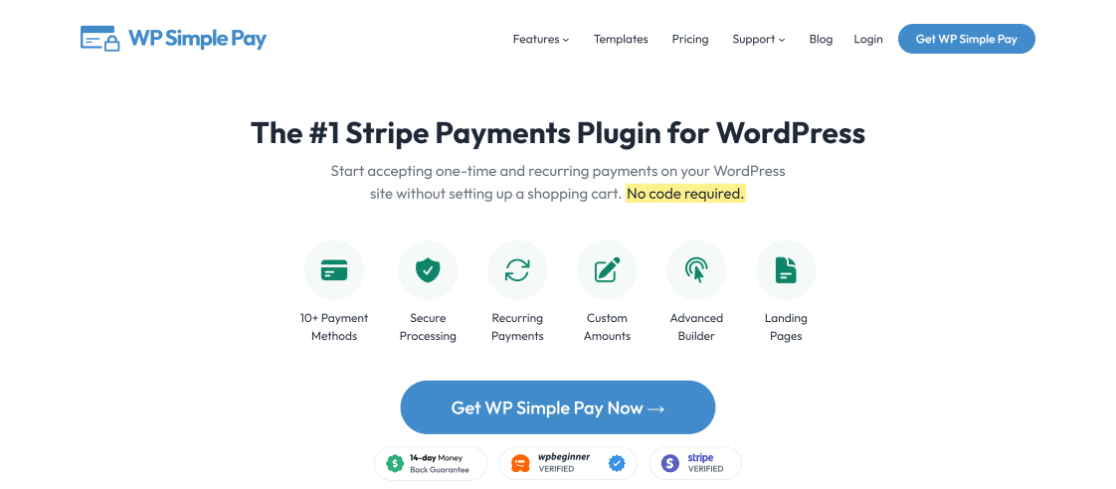 WordPress.org Rating: 4.4/5
Active Installs: 10,000+
WP Simple Pay is a plugin that offers dedicated functionalities for your site to enjoy better payment management.
With WP Simple Pay, you can connect your Stripe account with WordPress and begin accepting payments in a matter of minutes.
Our Experience
Based on our research, one of the best features of WP Simple Pay is that it does not necessitate a complex store configuration in order to accept payments.
Accepting credit card payments on your eCommerce store is as simple as creating a payment form that connects to Stripe or PayPal.
WP Simple Pay can also be easily integrated with AffiliateWP and works with a wide variety of page builders like Elementor and Divi.
The support team is responsive and helpful when questions arise, and the plugin itself is PCI-compliant and provides SCA-ready credit card payment forms.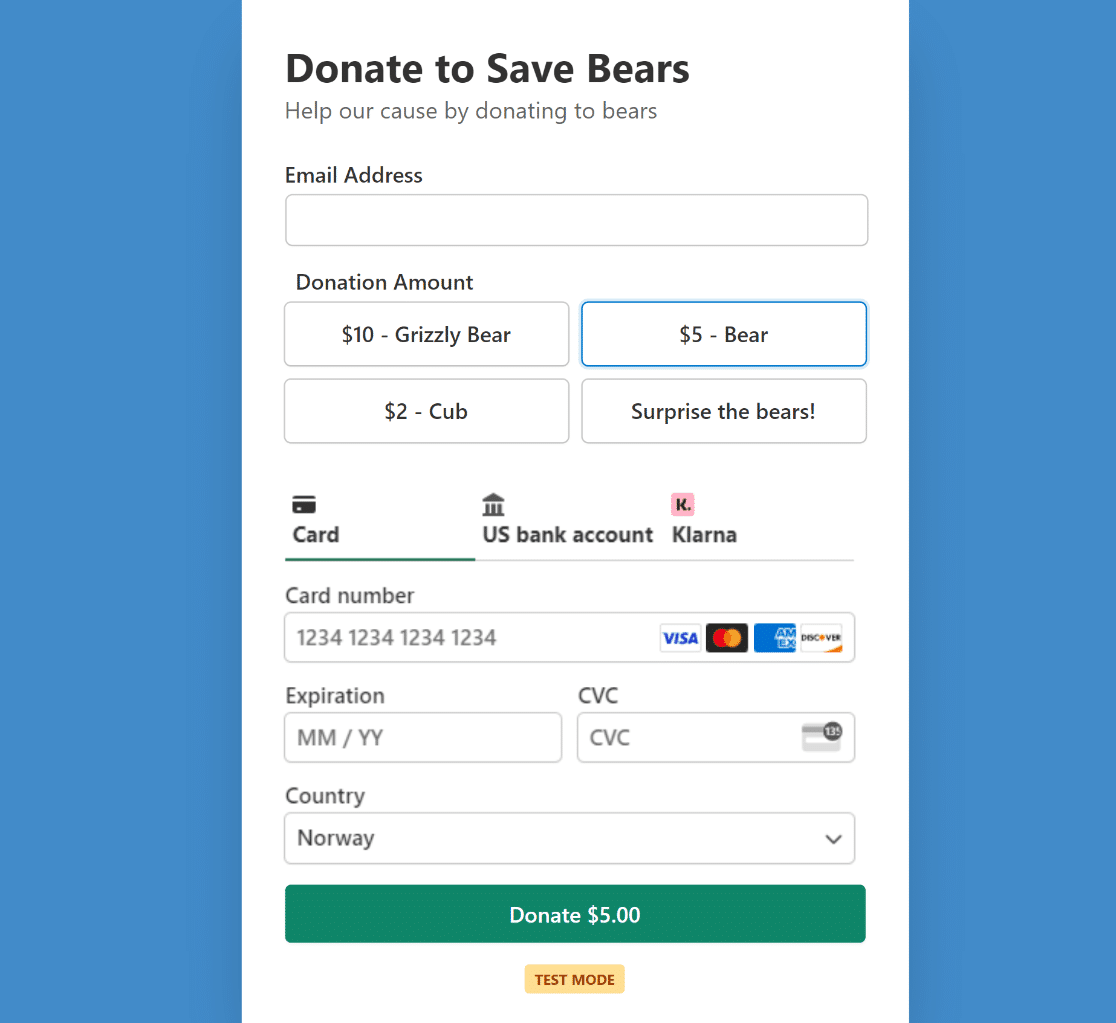 What We Liked
To ensure that your Stripe checkout payment forms reflect the tone and style of your business, you can add custom branding with the plugin.
Do you require a payment gateway for a specific eCommerce page? Buttons for accepting payments using embedded forms are included with WP Simple Pay.
Plus, the plugin has top-notch anti-fraud and anti-spam features, so you can feel assured that your financial transactions will go through without a hitch.
Managing your payments and subscriptions with WP Simple Pay is also quite hassle-free, thanks to a payment dashboard.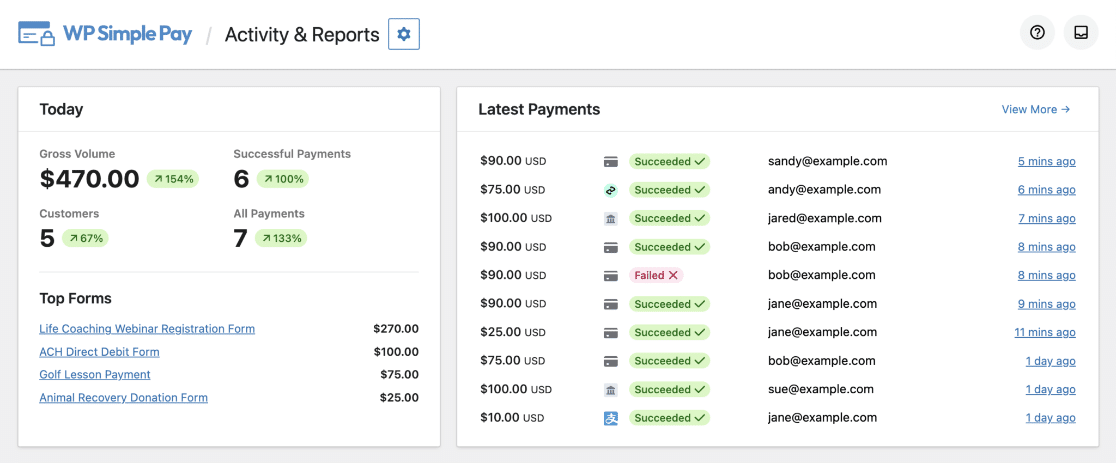 Pricing and Plans
Starts at $49.50 per year for use on a single site with all the essential tools you may require for building optimized and secure payment forms!
Verdict
If you want to accept one-time and recurring payments on your eCommerce site without coding knowledge, we highly recommend WP Simple Pay. To learn more about the plugin, check out our detailed WP Simple Pay Review.
Alternative: WPForms.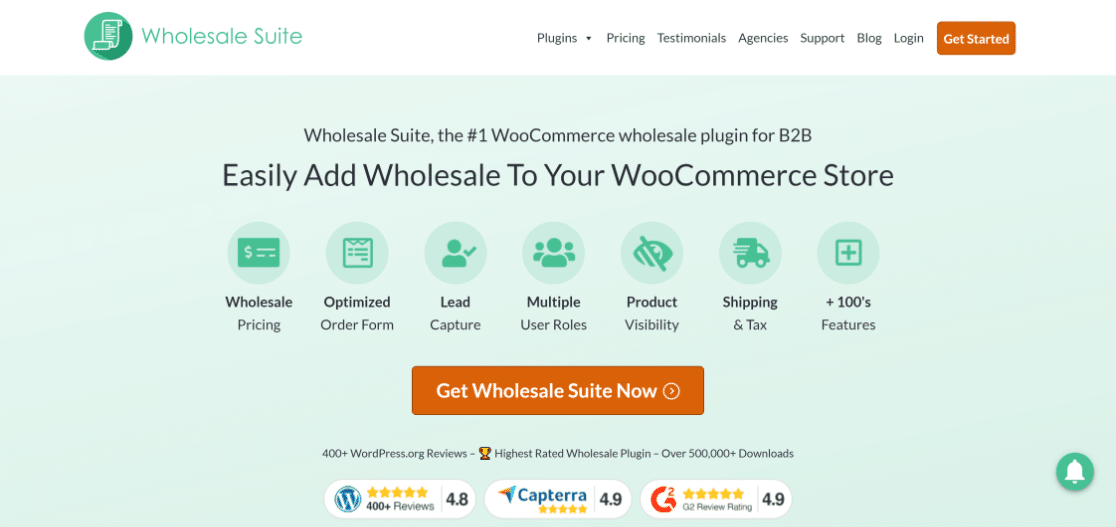 WordPress.org Rating: 4.8/5
Active Installs: 20,000+
Wholesale Suite actually includes three plugins: Wholesale Prices, Wholesale Order Form, and Wholesale Lead Capture.
All of them integrate with WooCommerce and include features to sell products both to consumers and businesses that will then re-sell the items to end users.
Our Experience
We loved how each plugin from the suite offered functionalities to help grow our eCommerce website.
With the Lead Capture plugin, B2B customers can sign up for buyer accounts to access the lowered prices we set using Wholesale Prices. You can manually approve these accounts to ensure only legitimate wholesalers can access your discounted prices.
The Order Form plugin helps us create a catalog of all our wholesale products. This lets customers easily find the items they need to purchase. Plus, returning customers can quickly reorder products they've purchased in the past.
Meanwhile, Wholesale Prices let us add reduced prices to our products for customers who buy in bulk. It also adds a special user role to our site so only wholesale customers can see this lower pricing option.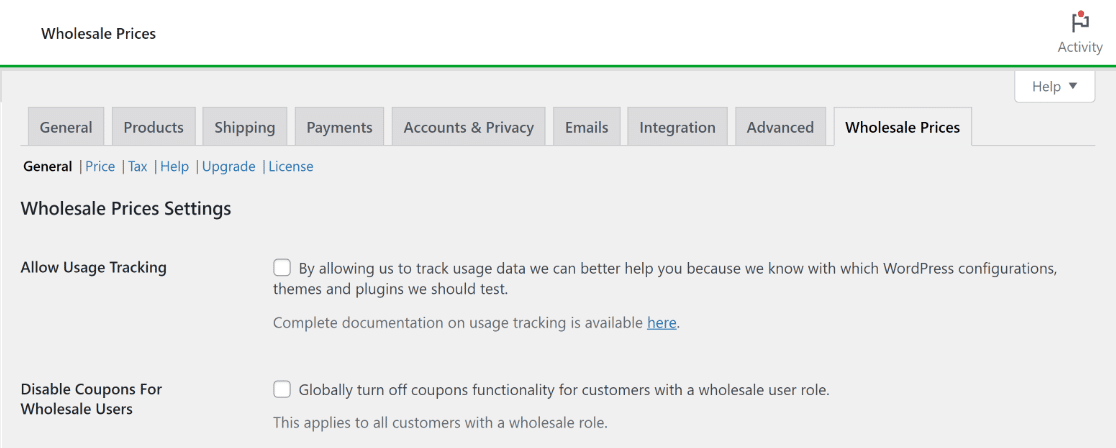 What We Liked
The entire suite of plugins really simplifies all the work it takes to manage an online wholesaling business, so it's a must-have if you're going to break into this niche.
From setting separate wholesale and retail prices for your products to creating wholesale customer accounts so buyers can easily log in and access your discounted prices for bulk purchases, everything is easy and straightforward.
Pricing and Plans
The WholeSale Suite bundle that includes the Prices, Order Form, and Lead Capture plugins starts at a reasonable $148.50 / year for use on a single site with standard email support and automatic updates!
Verdict
If you are looking for a multifaced suite of plugins that can help you build the perfect wholesale experience for your store, WholeSale Suite is the right place to go.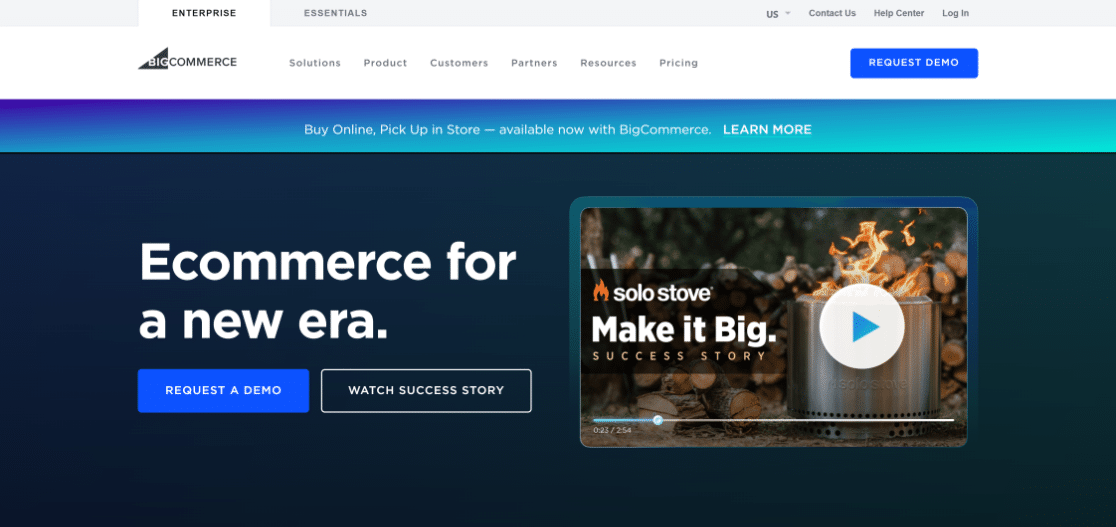 WordPress.org Rating: 3.9/5
Active Installs: 1,000+
BigCommerce is a fully hosted eCommerce platform but it also integrates seamlessly with WordPress with its plugin.
It provides all the powerful features of the BigCommerce stand-alone platform while taking advantage of WordPress's super-flexible CMS.
Our Experience
BigCommerce works with any WordPress theme and is built for large online stores having complex inventory and catalogs.
It also supports over 65 payment gateways which means no buyer needs to worry about having a lesser-known payment option.
We also love the ability of BigCommerce to integrate with different stores and platforms. You can also sell and promote products on Amazon, Instagram, and Facebook.
It also eliminates much grunt work from the equation through many advanced options for product sync, cart & checkout, gift certificates, currency, and more.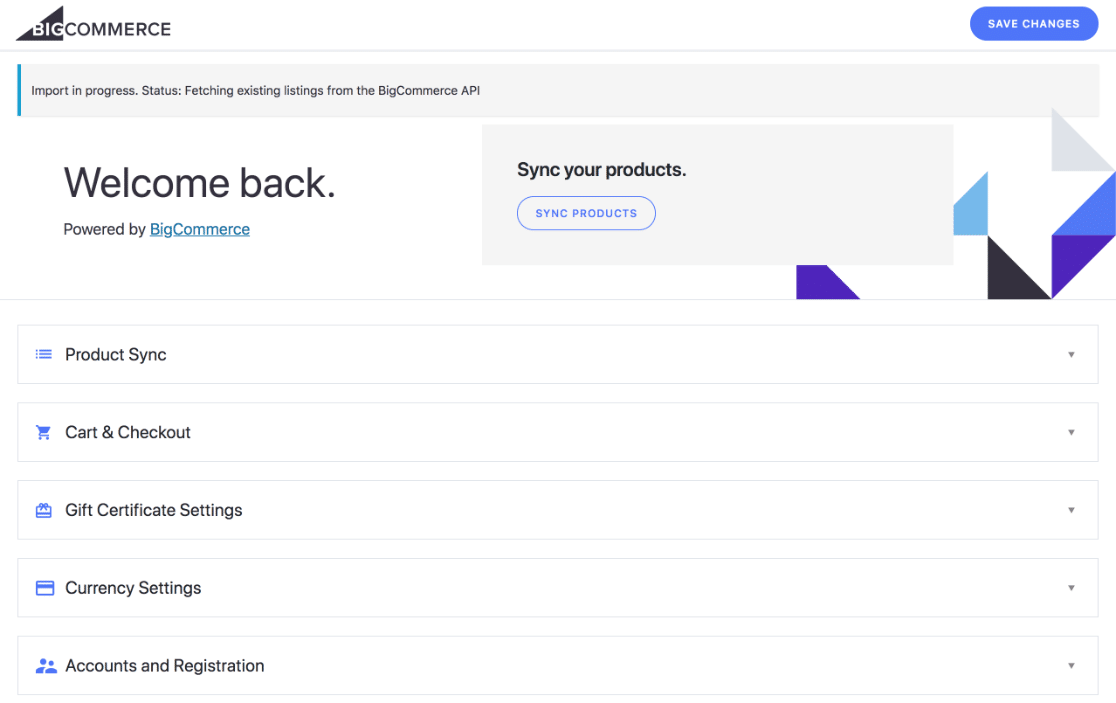 What We Liked
One of the best things about BigCommerce is that it comes packed with many useful features for your eCommerce store.
You have an easy-to-use page builder with a visual editor that can be used to drag-and-drop important sections into your stores.
Also, all BigCommerce themes and functionalities are designed to be mobile-friendly in nature, so you don't need to hire a developer to help with responsiveness!
Since you can preview before publishing, you can work on a page or multiple product pages without affecting the live version.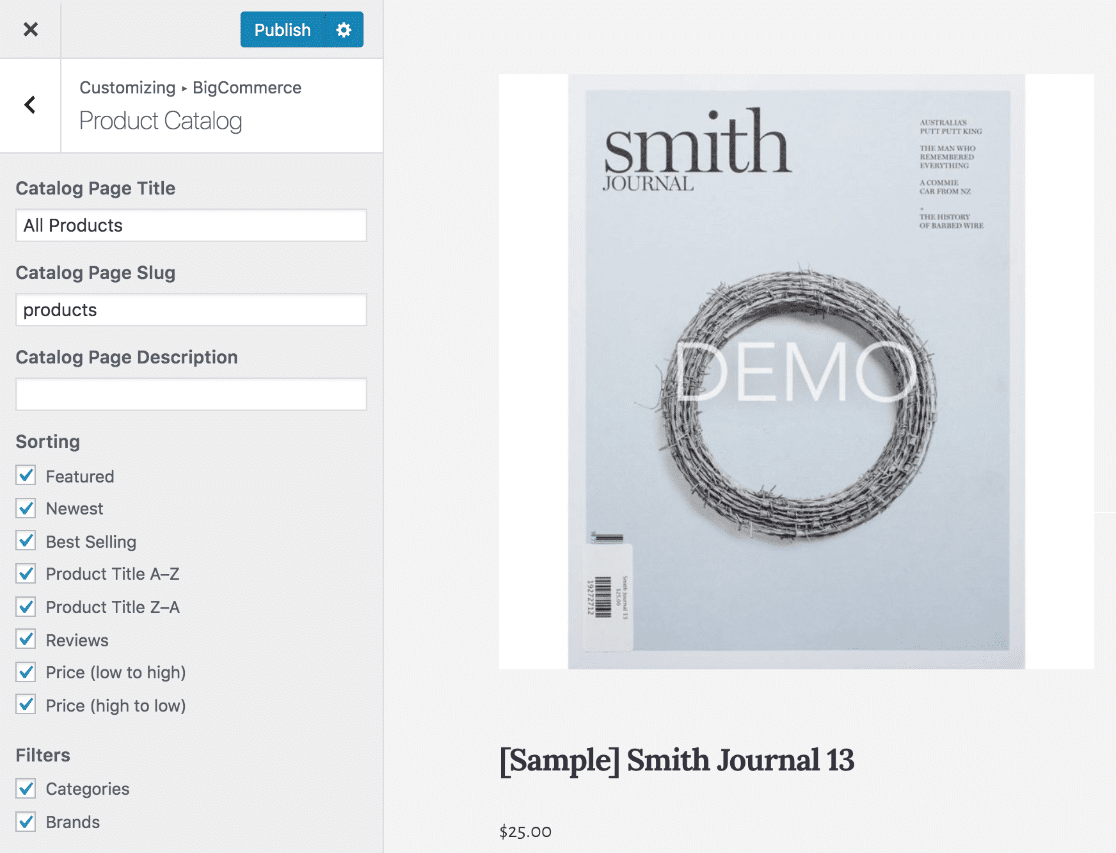 Pricing and Plans
BigCommerce offers a 15-day free trial, allowing you to get a feel of the platform before making a long-term commitment. After the trial, there are several pricing plans, starting at a minimum of $29/year.
Verdict
We highly recommend BigCommerce. It stands as an efficient and reliable eCommerce solution, thanks to its blend of ease of use, advanced features, and excellent support.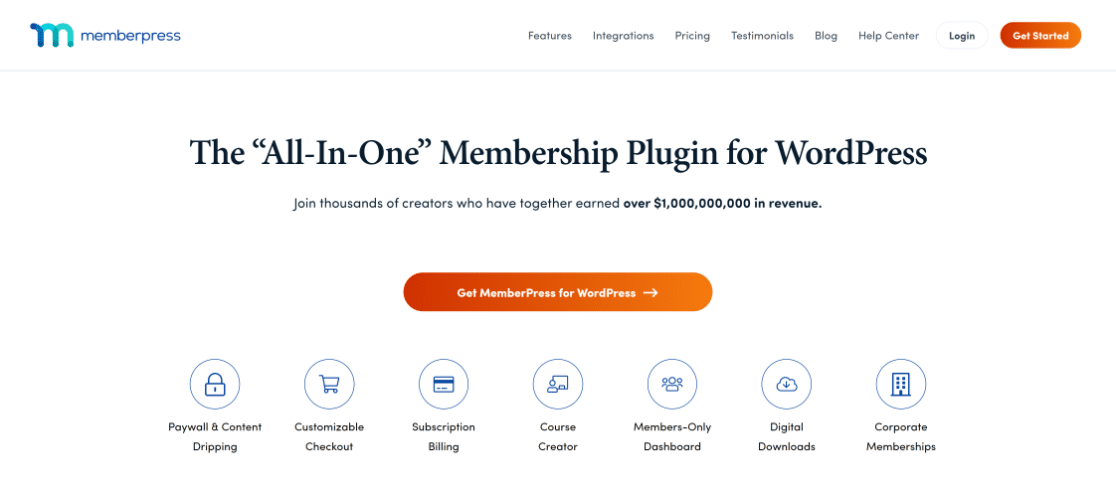 WordPress.org Rating: 4.9/5
Active Installs: 200,000+
MemberPress is another excellent plugin for eCommerce sites selling digital subscriptions for products and services.
It provides an easy selling solution to WordPress websites offering products like educational courses, paywalled content, membership plans, and so on.
Our Experience
We enjoyed using MemberPress, thanks to its easy setup process and numerous features to monetize a website.
The plugin makes it possible to accept payments and create customizable affiliate campaigns to help with your referral marketing.
You can also use MemberPress and its ReadyLaunch™ page maker to customize web pages, sell coupons and create online courses.

What We Liked
MemberPress includes a course builder so you can make and sell your courses and build an online learning platform right through the plugin.
The plugin also provides a content-dripping feature to release members-only content in episodes over a selected period of time.
We also liked the controls that allow you to set content restrictions and paywall content that is accessible only to paying members.

Pricing and Plans
MemberPress does not offer a free subscription or trial, but the Basic plan starts at $179.50/year. The cost is quite reasonable, especially after considering the many advanced features of the plugin.
Verdict
With its numerous features, easy setup, and excellent value for money, MemberPress is a robust and intuitive eCommerce plugin to scale your business. We highly recommend it!
Alternative: MemberMouse.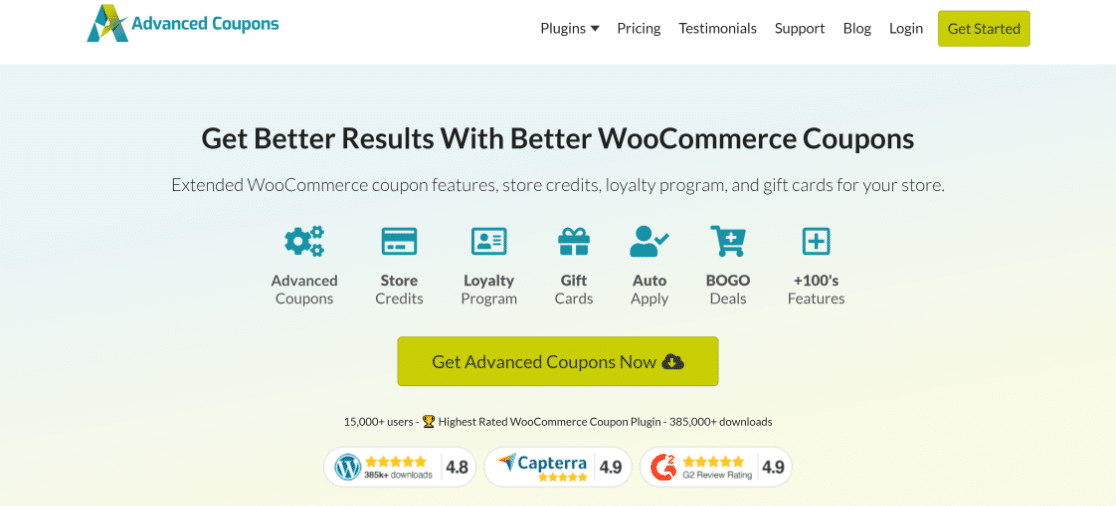 WordPress.org Rating: 4.6/5
Active Installs: 10,000+
If you have a large online store that runs new sales and discounts quite frequently, Advanced Coupons can make your life a lot easier.
It lets you add a coupon code to your order form without having to install a separate eCommerce plugin!
Our Experience
We love that Advanced Coupons integrates with WooCommerce to help you set up BOGO (Buy One, Get One) coupons super easily.
You can also set expiration dates on your discounts, create your own loyalty program, or require customers to have certain items in their carts to use a discount code.
The best part of all: you have a dedicated dashboard for tracking all coupons used, the amount discounted, orders discounted, and discounted order revenue.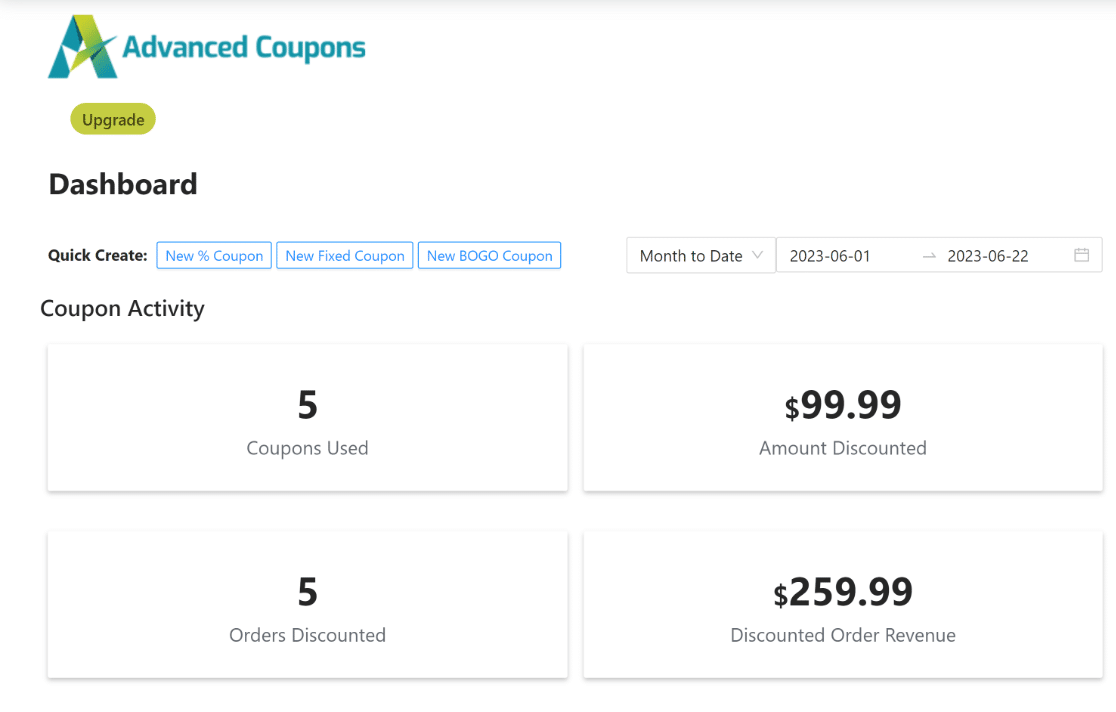 What We Liked
There are many use cases where Advanced Coupons come in handy, like creating a loyalty program for your site and giving returning customers special deals.
You can also automatically end your coupon campaigns with set expiration dates, and enjoy advanced conditional logic features.
For instance, you can use cart conditions to require customers to have certain products in their carts or to reach a minimum subtotal in order to use a discount code.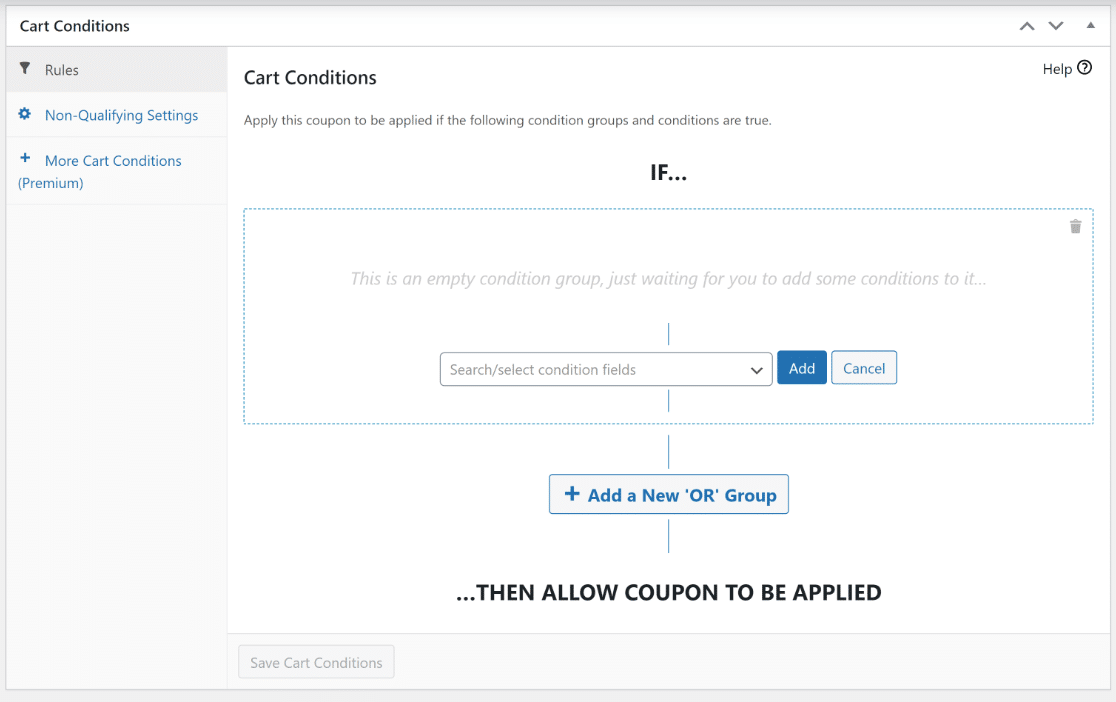 Pricing and Plans
At an affordable price of $59.50/year, users can enjoy access to a plethora of features, including Buy X Get X (BOGO) coupons,  adding products via coupons, coupon cart conditions, and giving store credit on your WordPress store.
Verdict
If you are looking for a plugin with robust coupon features that creates gift cards, store credits and loyalty programs, Affordable Coupons is definitely recommended!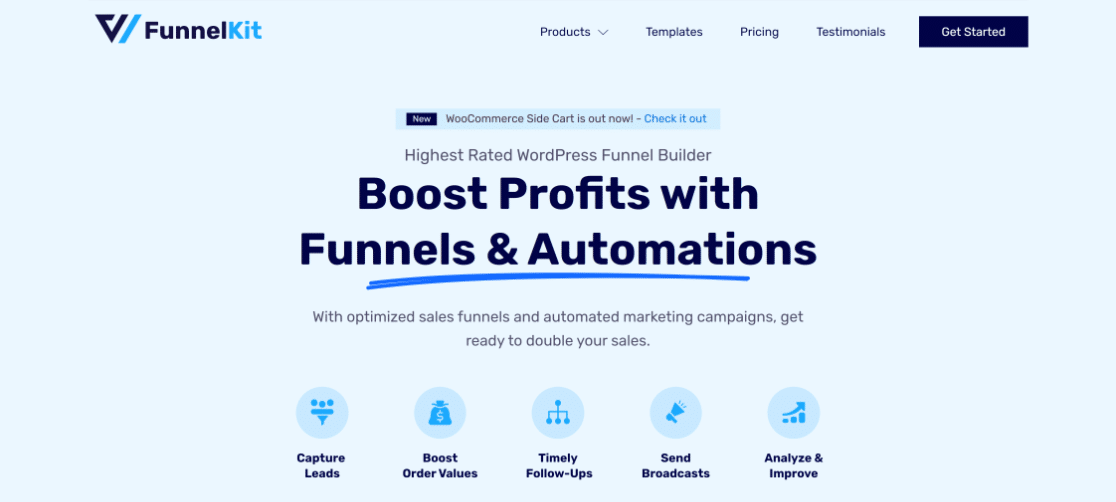 WordPress.org Rating: 5/5
Active Installs: 10,000+
FunnelKit is an eCommerce plugin that helps create visually appealing and highly effective sales funnels on your website.
You can use it to create email sign-up forms, landing pages, sales pages with frictionless checkouts, and more.
Our Experience
The plugin's intuitive and easy-to-use page builder made creating and modifying existing sales pages a breeze, saving us a lot of time and energy.
For tight deadlines, we appreciated the availability of a vast selection of pre-made templates to launch campaigns quickly.
Also, the A/B split testing feature immensely helped in optimizing our sales funnels and boosting conversion rates.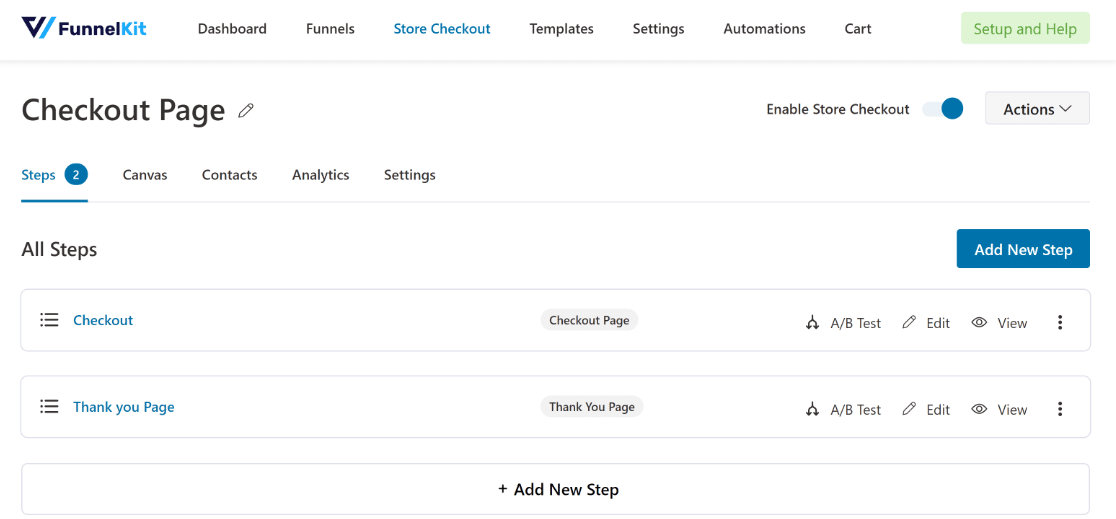 What We Liked
One of the best things about FunnelKit is its easy-to-use interface that can help beginners and experienced marketers alike to create high-converting funnels.
We also didn't have to waste time making any of the pages responsive, as all pre-made templates were 100% mobile optimized, including shopping carts.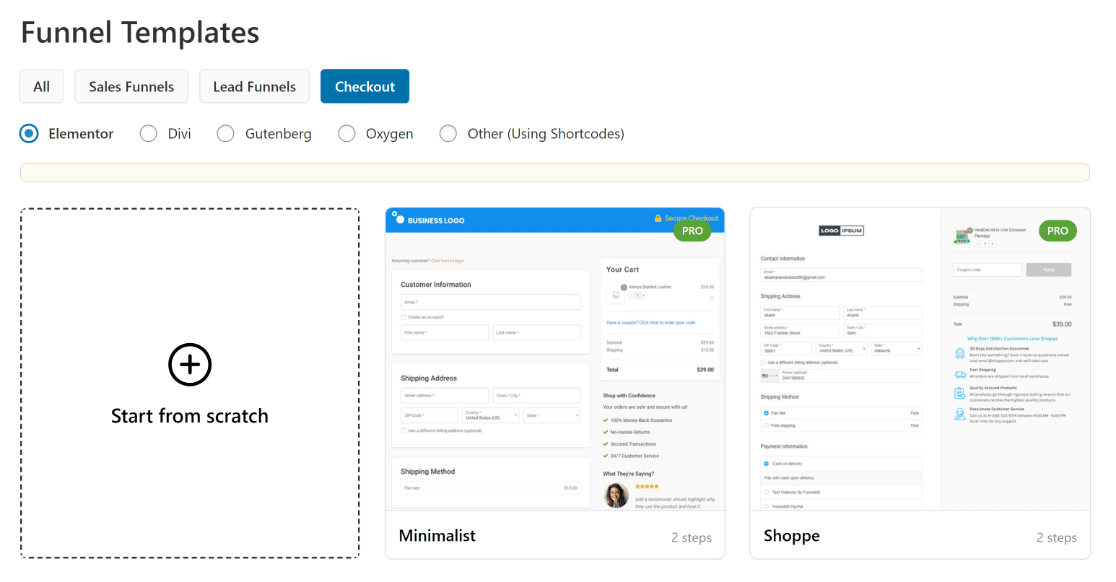 Pricing and Plans
FunnelKit offers a straightforward pricing structure. For $99.50, you get access to all its features and can use it on a single site.
Verdict
In our experience, FunnelKit is a must-have for any eCommerce site on WordPress. It is an all-in-one solution for building effective sales funnels.
Which Is the Best eCommerce Plugin for WordPress?
There are tons of options to choose from based on your varied needs when it comes to WordPress eCommerce plugins.
If you're primarily selling physical products, then we strongly recommend WooCommerce. It is free and has an excellent range of add-ons, extras, and integrations to help grow your eCommerce store.
Conversely, if you're a store that sells digital products, then the best plugin is Easy Digital Downloads (EDD). It is incredibly lightweight, so it allows your website to load fast and provides tons of customization options.
And that's it! We hope this list of the best WordPress eCommerce plugins helps you expand and take your online store to the next level of consistent sales and lead acquisitions.
Next, Explore More WordPress Plugins
What makes WordPress so great is the abundance of useful plugins that it provides. Be sure to read our other entries about the best plugins for specific purposes if you're interested in getting more out of WordPress.
While the above eCommerce plugins help create a functional online store, they may be overkill in certain scenarios. For instance, if you just want to sell 1-2 products with a simple order form, it's a good idea to use WPForms.
Create Your WordPress Order Form Now
Ready to build your form? Get started today with the easiest WordPress form builder plugin. WPForms Pro includes lots of free templates and offers a 14-day money-back guarantee.
If this article helped you out, please follow us on Facebook and Twitter for more free WordPress tutorials and guides.