Where does WPForms data go? What happens when a user fills out a form?
Well, it's simpler than you might think!
In the most basic sense, WPForms Lite sends form field data via email notifications.
That might leave you asking what happens if an email goes amiss or if you need to look back at previous entries.
This guide will shed light on how WPForms handles data, using tools like WP Mail SMTP for email delivery, Lite Connect for secure backups, and managing data with an upgrade to WPForms Pro.
Where is WordPress Form Data Stored?
In WPForms Lite, your form data is sent via email. In any paid version, form data is stored in your WordPress database.
It's important to mention that WPForms Lite customers can optionally back up entries in the cloud. We'll explain how this works.
Where Does WPForms Data Go?
WPForms handles data differently based on your license level. The Lite version, as we've discussed above, dispatches data solely via email notifications.
However, WPForms Pro users get additional options for secure storage, efficient handling, and seamless management of their essential form data.
Form Notifications Not Arriving? Check SMTP Settings
With WPForms Lite, your form data notifications may seem like they've disappeared. You might even think WPForms Lite collected your form entries and threw them away!
So where does WPForms data go in WPForms Lite? Rest assured; your form submission data is not discarded. What's probably happening is that your email notifications are landing in the spam mailbox.
Your recipients may see a 'Be careful with this message' warning in Gmail:

To prevent this, we use a friendly postman, WP Mail SMTP, which ensures your form notification emails are delivered every time!
We recommend using WP Mail SMTP with a service like SendLayer to deliver your WPForm entries to the right place.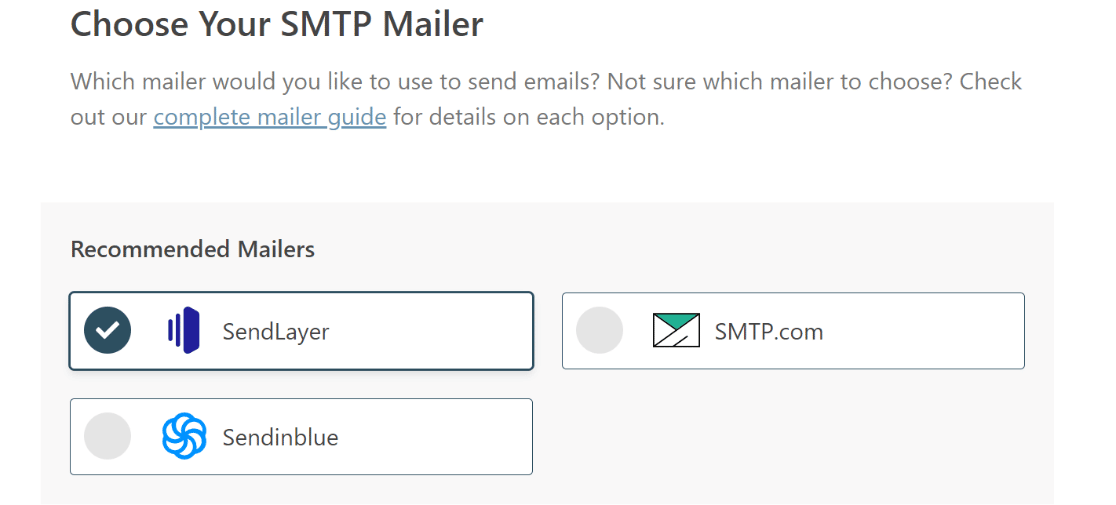 The free version of WP Mail SMTP works great with WPForms Lite.
If you're not sure how to set it up, you can purchase WP Mail SMTP Pro with an additional White Glove Setup service. This means an expert from the WP Mail SMTP team will set everything up for you.
You'll also unlock additional features like WordPress email logging. Logs act as an additional safety net against email deliverability problems.
So, remember, if your contact form email notifications aren't showing up, the problem probably isn't with your WPForms Lite or Pro plugin.
With WP Mail SMTP and the right settings, you'll ensure those important notifications land in your inbox, not your spam folder.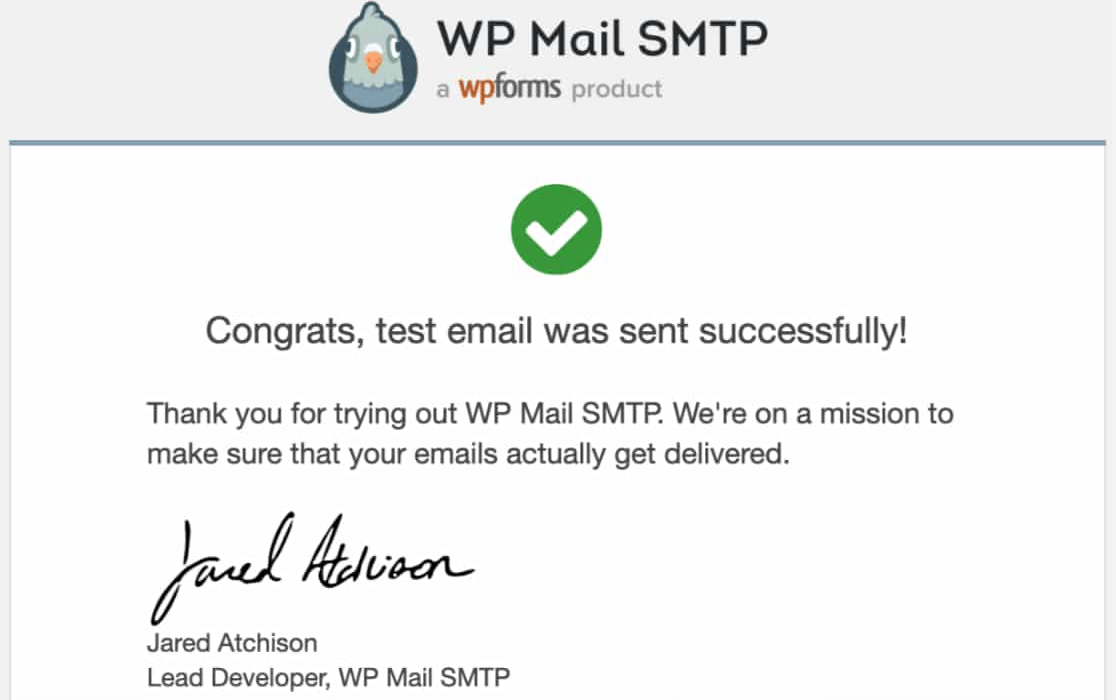 For more information, check out this article on how to configure WordPress SMTP settings.
Backing Up Form Entries and Data with Lite Connect
While WPForms Lite doesn't store your entries locally, you can still back up new form entries with Lite Connect for free, then retrieve when you upgrade to Pro.
The primary function of Lite Connect is to assure users that their form entries and relevant data are safely stored and retrievable whenever needed.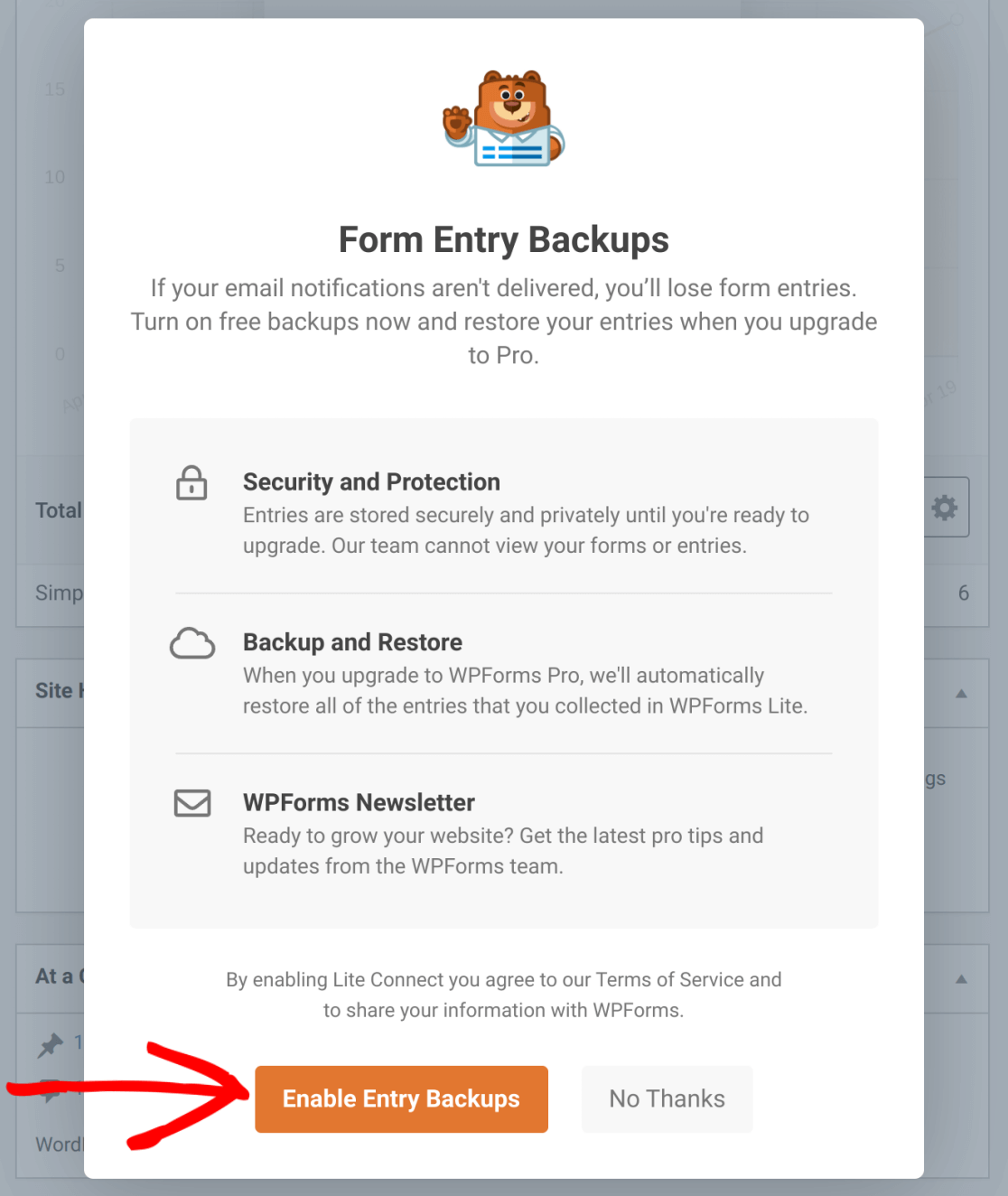 Lite Connect captures entries, encrypts them, and stores them securely in the cloud. (Even the WPForms team won't be able to see them.)
This means that even if your form notification emails don't work, a backup will always be accessible for retrieval.

Upgrading to WPForms Pro
The WPForms Pro subscription provides you with superior control over your data.
You won't need to ask: where is my WPForms data? WPForms Pro stores form entries in your WordPress database.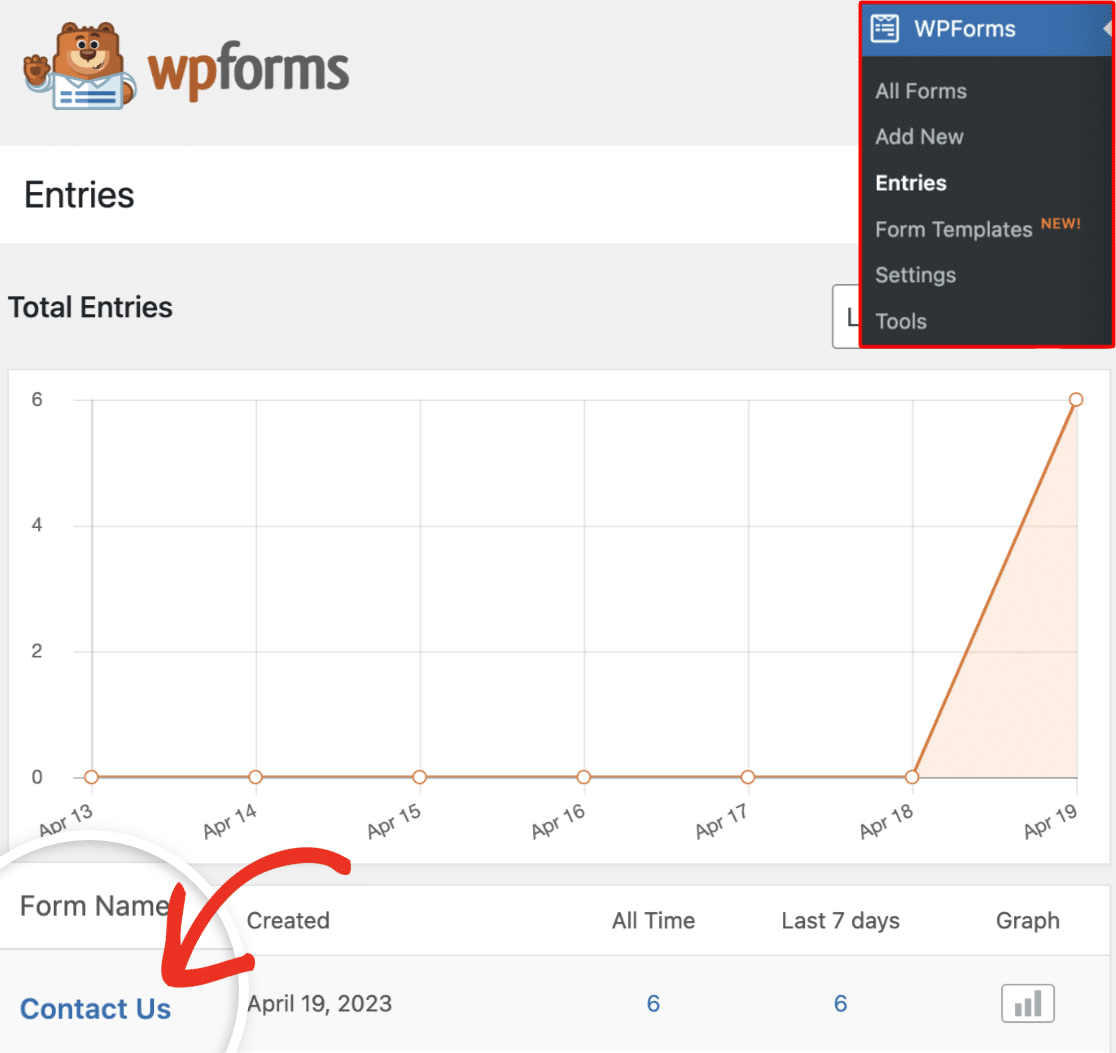 To make data retrieval hassle-free, WPForms Pro also offers advanced options such as allowing you to export form entries for further analysis.
You can export your data as a CSV file, making it compatible with various software applications like Google Sheets and Excel.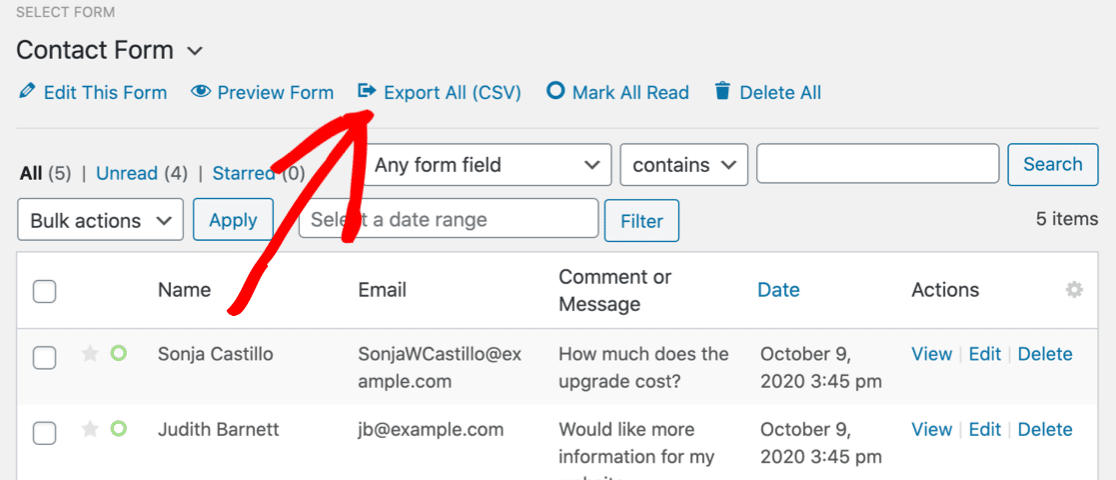 Further enhancing your data management, WPForms Pro lets you automatically save form entries to Google Sheets.
You can avoid the repetitive task of manual data input while ensuring your data is always up-to-date. We find this integration helpful if we want to share form entries with someone who doesn't use WordPress.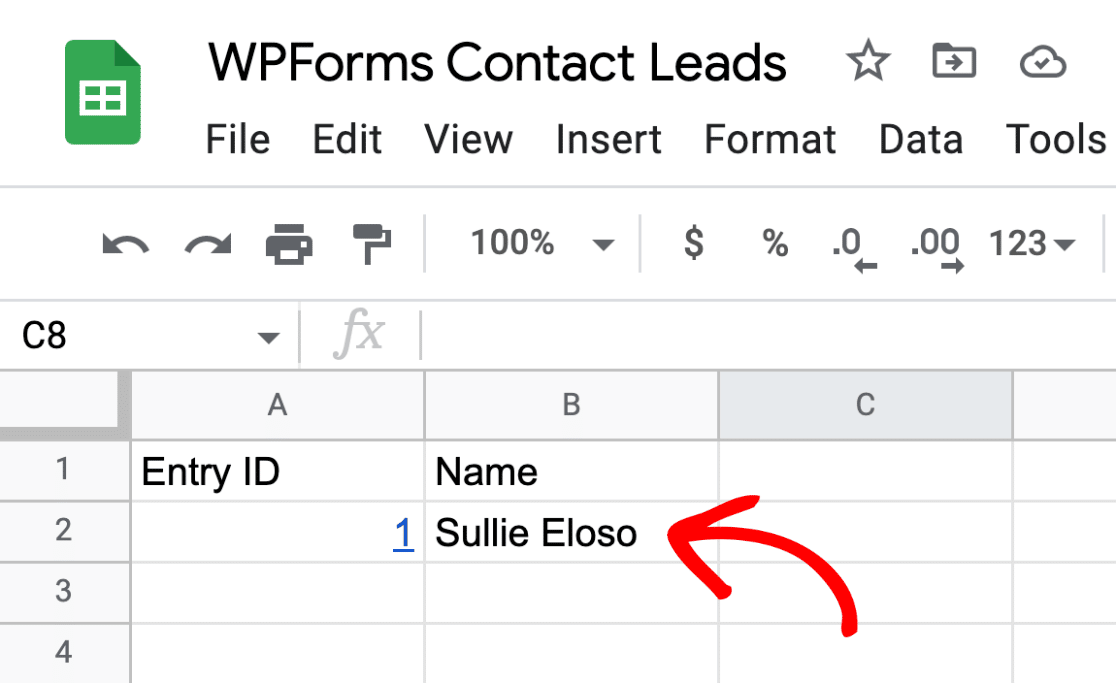 In a nutshell, upgrading to WPForms Pro is a worthy consideration for anyone seeking enhanced control and flexibility over their data management.
Choosing the Right WPForms Version
You can get an unlimited free trial of WPForms: WPForms Lite.
In WPForms Lite, data is primarily sent via email notifications. It does not store entries in your WordPress database.
Turning our attention to WPForms Pro, it offers enhanced form management capabilities that can make a significant difference in handling form entries.
If your needs are simple and focused on simple backups of form entries, WPForms Lite, coupled with WP Mail SMTP and Lite Connect, is a great choice.
On the other hand, if you require a robust, full-fledged form solution with diverse data handling options, WPForms Pro might be your best bet.

We hope this article helped to explain where WPForms data goes. Now you can choose the best notification or backup option for your entries.
FAQs About WPForms Entries and Notifications
Want to know a bit more about where your WPForms data is stored? Here are the most commonly asked questions.
What Email Do WPForms Entries Go To?
By default, WPForms entries are sent to the site administrator email. If you'd like to change that, edit the notifications for the form and type a different email address in the Send To Email Address field.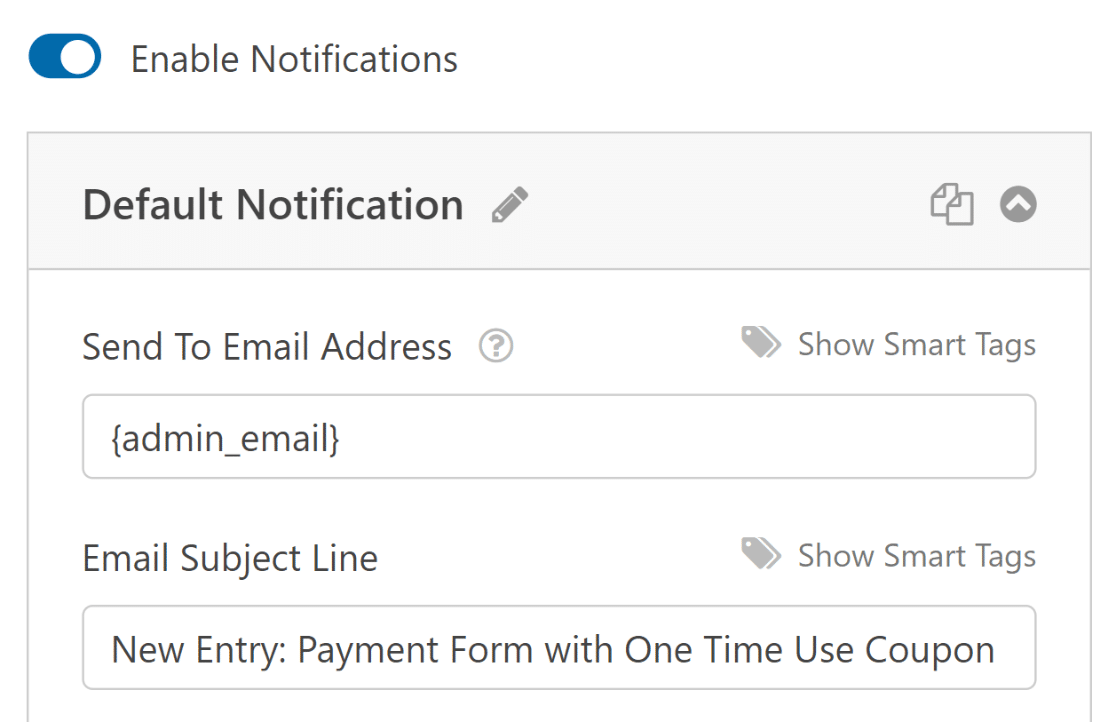 How Do I Add an Email to WPForms?
You can add an email to your WPForms notification settings in the form builder. Just head to the Notifications panel inside the form builder. The notification will be sent to the email address in the Send To Email Address field.
You can also use a Smart Tag to send the email notification to the WordPress admin email address, or the person who filled out the form.
Why Am I Not Getting Emails From WPForms?
If you're not getting emails from WPForms, first make sure that your email notifications are enabled.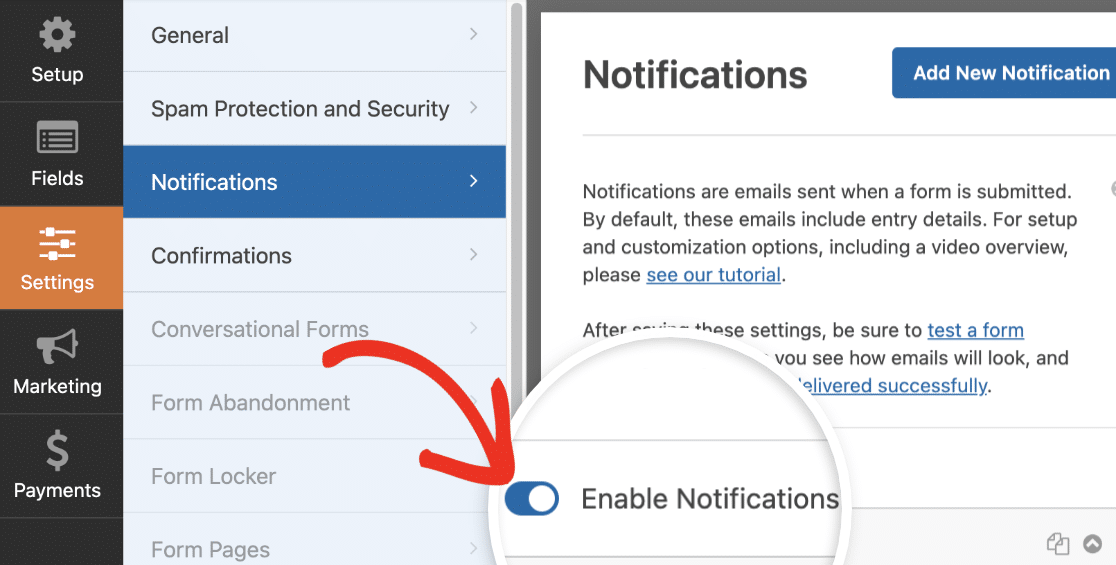 If they are enabled, but the emails aren't getting through, it's likely because your form notification emails are being marked as spam. This is a common problem with all form builder plugins. It happens because emails sent from a website are not authenticated properly.
You should always get emails from WPForms if you set up email notifications. This applies to both WPForms Pro and WPForms Lite. If the emails are not getting through, check out our article on how to fix email delivery failures in WordPress.
Does WPForms Have a Database?
No, WPForms doesn't have its own database.
If you're using WPForms Lite, you can choose to enable Lite Connect Entry Backups. This will securely store your form entries in the cloud. When you upgrade to WPForms Pro, you can restore the entries to your database.
In WPForms Pro, entries are stored in your WordPress database by default. You can disable this feature if you don't want to store form entries in WordPress.
How Do I Print Entries in WPForms?
You can print entries from your WordPress dashboard if you're using WPForms Pro. Check out our article on how to print entries to PDF. Once you've generated the PDF, you can print the entries on paper.
Does WPForms Need an SMTP Plugin?
You don't have to use WPForms with an SMTP plugin, but it is highly recommended. All contact form plugins are vulnerable to email delivery issues because of the way WordPress sends emails. That's why all contact form plugins should ideally be used with an SMTP plugin to make sure email notifications don't go to spam.
Create Your WordPress Form Now
Next, Security Tips and Tricks for Your Online Forms
When managing your WPForms, it's not just about how you handle data but also how you protect it. Here are some essential tips and tricks to enhance the security of your online forms and optimize your overall WPForms experience.
Ready to build your form and explore more features? Get started today with the easiest drag-and-drop WordPress form builder plugin. WPForms Pro includes lots of free templates and offers a 14-day money-back guarantee.
If this article helped you out, please follow us on Facebook and Twitter for more free WordPress tutorials and guides.