Custom User Registration Forms
Customize your user registration experience with WPForms. The User Registration addon lets you create custom user registration, password reset, and login forms for your WordPress website.
Creating a Customized User Experience Shouldn't Be Complicated
Capture the
Data You Need

Never be limited to only asking for name, email, and username. Ask your users what you need from them.

Personalized Confirmation Emails

Need to share more details with users in your confirmation notices? Personalize these emails with a few clicks.

Customized
Login Forms

Go beyond the standard WordPress login page and create something unique for your brand and users.

Map Custom
Meta Fields

Collect more than email and name, then map it to any property on their profile.

Branded
Password Resets

Take control of your password reset page and emails with a few clicks.

Upgrade Your
Payment Forms

Allow users to create an account on transactional forms with a simple checkbox.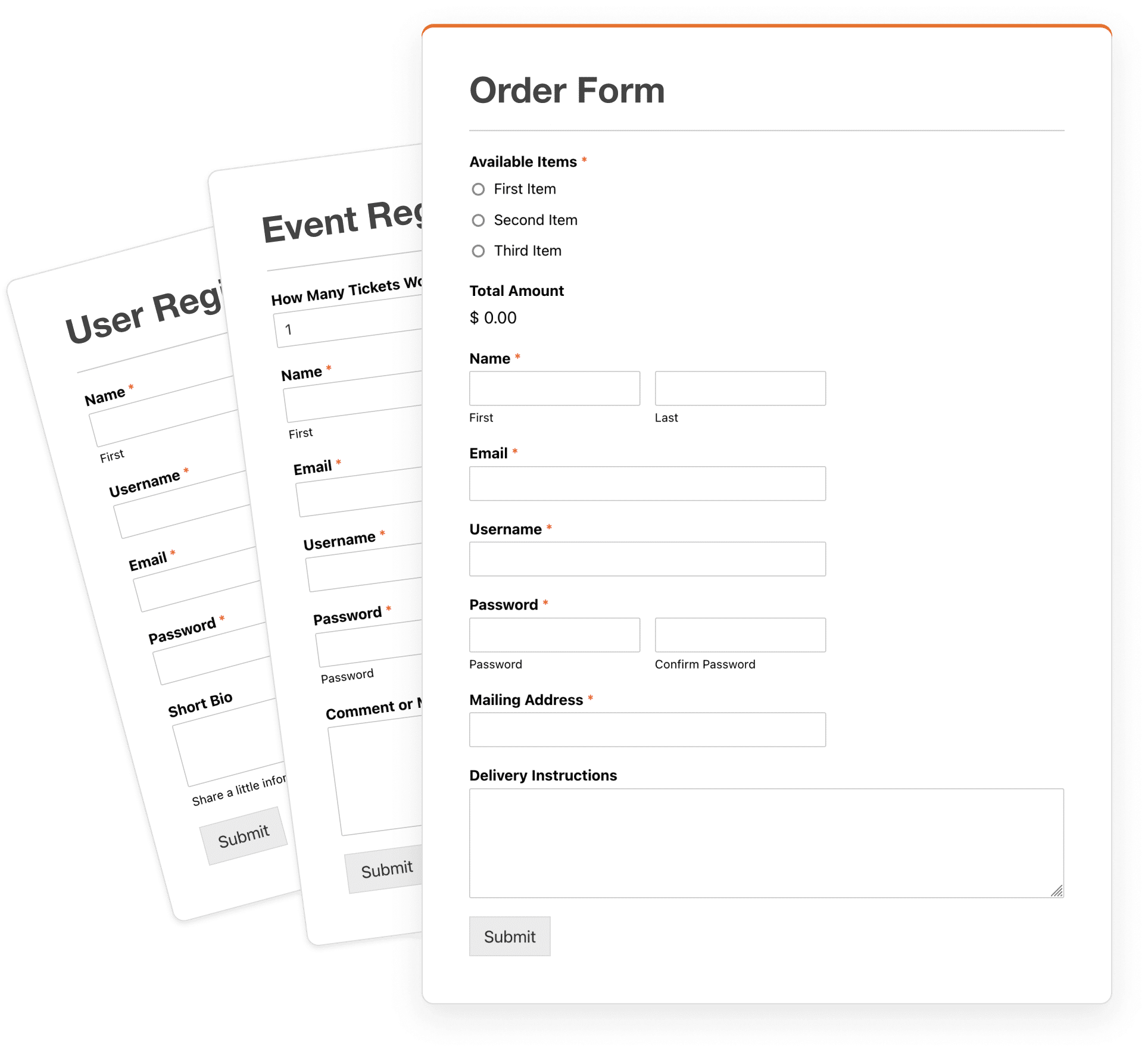 Add User Registration to Any Type of Form
Publish a standalone form for user registration, or enhance other types of forms to register new users
Payment forms
Contact forms
Lead generation forms
Donation forms
Event registration forms
…and many more!
Still scrolling? You're a researcher, that's great!
Here's more helpful information that showcases why WPForms is the solution you need.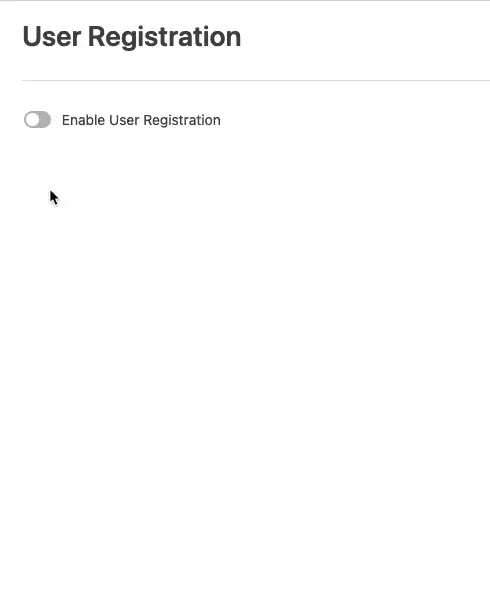 Much More Than User Registration
Create a fully unique experience for your brand by personalizing and customizing many WordPress user functions
Login forms
Password resets
Account activation emails
New user registration emails
Password reset emails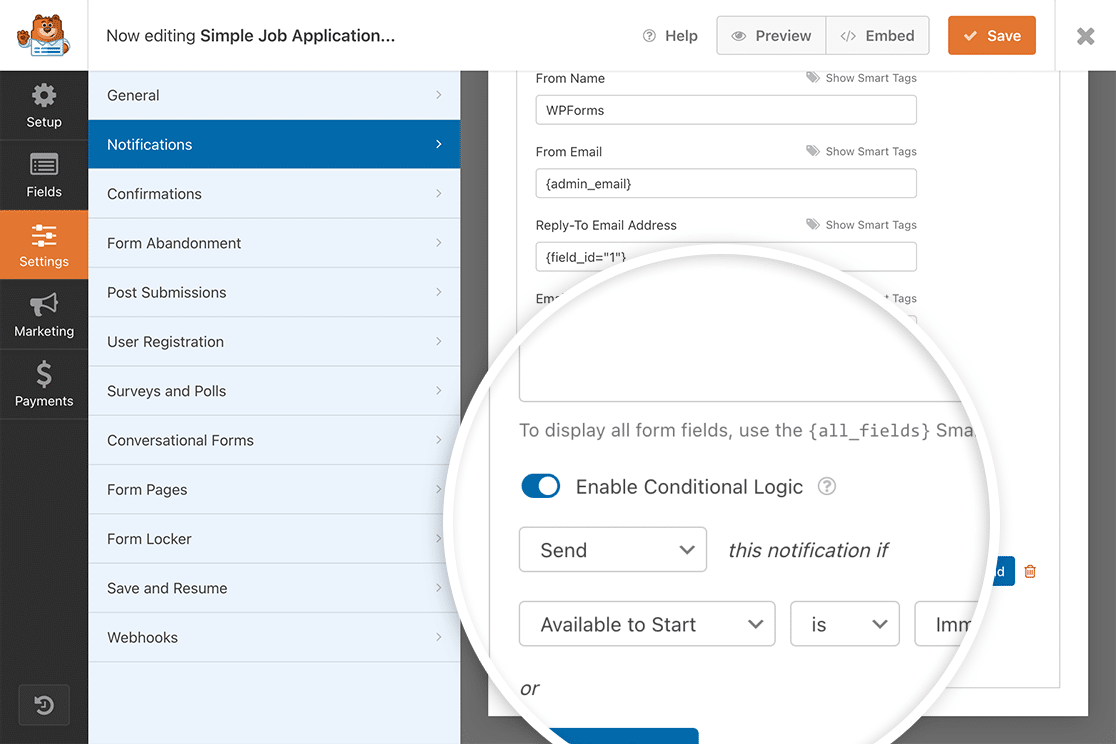 Harness the Power of Conditional Logic
No two users are alike. Why should your forms be the same for everyone?
The information you need from a customer profile may be different from a business account.
With conditional logic, you can create personalized forms and notifications based on how users respond.
Do More With Your User Registration Forms
WPForms is packed with a range of features that seamlessly integrate with each other to create the most powerful forms on WordPress
Register users on payment forms

Take payments and register a user account for a seamless customer experience

Control form access

Choose which WordPress user roles have the ability to create, edit, and delete forms

Enable user account activation

Ask new users to confirm their account by clicking an activation link

Customize email notifications

Edit notification messages to include the information users shared on their form

Hide forms for logged in users

Display a message to logged in users instead of showing them the form

Enable admin approval

Choose whether your administrators should approve accounts before new users can log in

Add custom fields

Drag and drop extra fields to your user registration form, including user bio information, file uploads, GDPR agreements, and more

Use account-specific smart tags

Send the user their username, password, activation URL, and more

Secure your registration, password reset, and login forms

Add reCAPTCHA, hCaptcha, or a Custom Captcha to prevent spam requests

Generate passwords

Create a password automatically for new accounts
We are very pleased with the WPForms plugin. It is easy to use and we have put it to work at our website (postpartumny.org) for many reasons (registrations, subscriptions, payments and donations, etc.)

I've been using this plugin for about 2 weeks now. Im using it to make registration forms for courses that I offer and a contact form for potential customers to use. I have to say that I like how easy it is to work with the forms and how they look on my web pages. I have not used any of the Pro version add-ons at this point so I cannot comment on them. But from what I can tell of the lite version, it is versatile and it does everything I need so far. Good job.

This plugin is amazing. I use it on all my WP sites now. Its super reliable. I've never had it not work before. Thanks for the awesome plugin!
Frequently Asked Questions and Resources
Do you have a question about WPForms? See the list below for our most frequently asked questions. If your question is not listed here, then
please contact us
.
To create a user registration form in WordPress, download WPForms if you haven't already. You can start from scratch, or use the library of pre-made templates to create your form. To add user registration, activate the User Registration addon (if you haven't already), and enable the user registration option on your form. After you have mapped the data fields, publish your form and your users can begin registering right away.

You can add user registration to all form types. After you have created your form, click the option to "Enable User Registration" and map the correct data fields.

The minimum information you need for a registration form is an email address, as WordPress requires an email to create a new user account. Otherwise, you can add additional fields as necessary. We recommend that you also request a username, name, and password.

Absolutely. You can create login forms and password reset forms.

WPForms is perfect for business owners, bloggers, designers, developers, photographers, and basically everyone else. If you want to create a custom WordPress form, then you need to use the WPForms drag & drop form builder.

WPForms is a WordPress Plugin. In order to use WPForms, you must have a self-hosted WordPress site. That's all.

Absolutely not. WPForms is carefully built with performance in mind. We have developed everything with best practices and modern standards to ensure things run smoothly and fast.

Yes, you can use WPForms on client sites in two ways. Either you can purchase the Elite license OR purchase an appropriate license for each client sites (yes you can refer them and earn 20% commission through our affiliate program).

We do not offer a trial, however, you are fully protected by our 100% No-Risk Double-Guarantee. If you don't like WPForms over the next 14 days after purchase, then we will happily refund 100% of your money.
Sneak Peek Under the Hood
Here are screenshots of exactly what the User Registration addon looks like within the plugin.