How to Create a Multi-Part Form in WordPress
by Courtney Robertson on Jun 13, 2016
Are you looking to create a multi-page form in WordPress? Splitting a form into multiple pages helps the user avoid long form fatigue. In this tutorial, we will show you how to create a multi-part form in WordPress.
Advantages of Multi-Step Forms
Encourage focus: By grouping questions, you can break down the information into areas of focus for the user.
Reduce form abandonment: Users will be more likely to complete the information you are requesting when it is broken down into pages rather than presented as one long form.
Collect only what you need: Using our smart form logic, you can present different pages of questions based upon the answers users provide.
Video Tutorial
If you prefer written instructions, continue reading below.
Creating a Multi-Page Form in WordPress
First thing you need to do is install and activate the WPForms plugin. For more details, see this step by step guide on how to install a plugin in WordPress.
Once you have activated WPForms, click on the WPForms menu in your WordPress and then click Add New.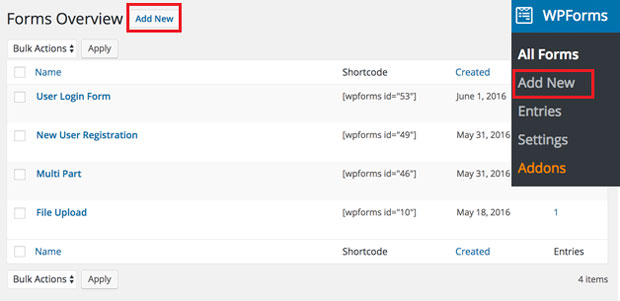 The form builder will open. On the setup screen, you need to name your form and select from one of our pre-made form templates or start with a blank form.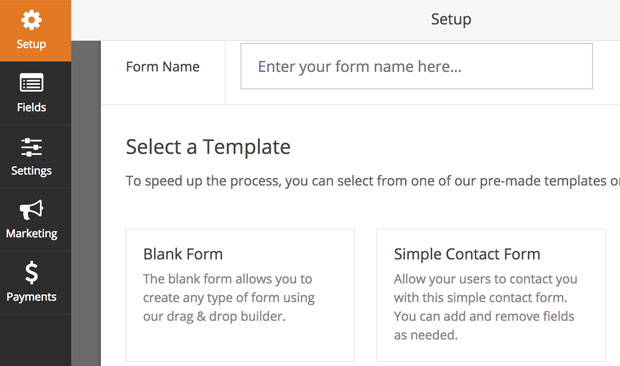 Next, simply drag and drop the fields you need from the left column to the form. You can select the fields on the preview side of the screen to customize them or to rearrange their order.
When you're ready to split the form into multiple parts, you need to add the Page Break field.
The page break field is inside the "Fancy Fields" panel on the left. Simply drag it to where you want in the form, and the page break field will break your form into multiple pages.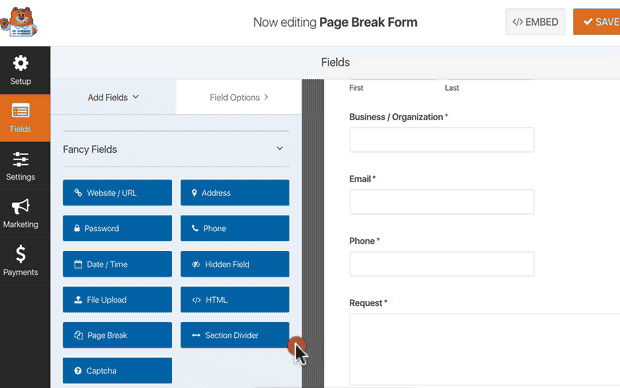 You can add additional fields for the second page and beyond after the page break.
WPForms allows you to create as many parts as you want, but remember don't overwhelm your users and only collect what you need. You can always gather more information using these clever web form hacks, too.
Customizing the Progress Bar
Based on your needs, you may want to show a progress indicator to let users know about the different sections of your form. That's why WPForms come with three different breadcrumb styles for your paginated forms.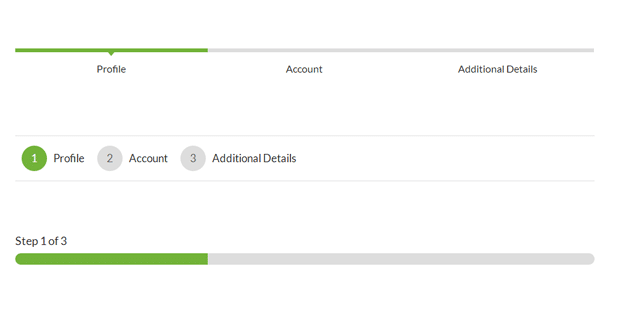 You can choose the progress bar templates and customize the Page Title by clicking on the first page break section.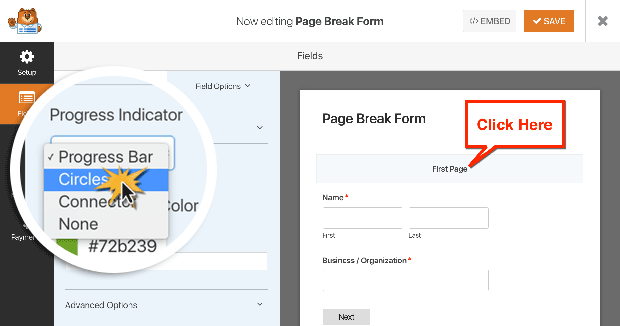 The circles and connector fields both display the page titles for each section. You can customize the page title and the next / previous button text by clicking on the subsequent page break sections and editing the settings.
Adding Multi-Part Form in WordPress
Once you have created your multi-page form, the final step is to add it on your WordPress website.
WPForms allow you to add your forms in various locations from your blog posts, pages, and your sidebar (widget-ready areas).
Let's take a look at the most common post / page embed option. Start by creating a new post or page in WordPress and then click on the Add Form button there.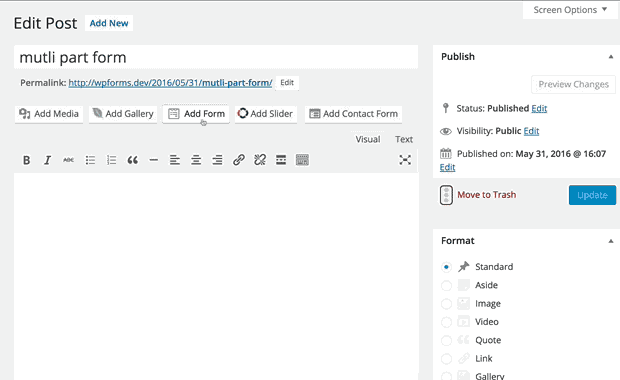 Next, you need to select your multi-page form in the modal popup and click Add Form.
After that simply publish your page and view it.
Here's a preview of what our WordPress multi-page form look like: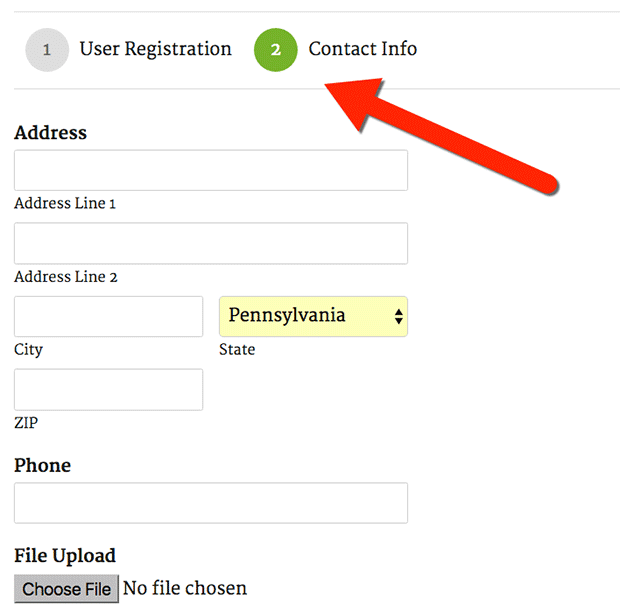 That's all, we hope this article helped you learn how to create a multi page form in WordPress. What are you waiting for? Get started with the most powerful WordPress forms plugin today.
If you like this article, then please follow us on Facebook and Twitter for more free WordPress tutorials.