Getting website traffic but no one filling out your forms? You're not alone. The average form abandonment rate is nearly 68%.
Form abandonment is one of the biggest challenges website owners need to tackle to boost revenue.
In this article, we'll show you how to turn those abandoning site visitors into customers with 6 tips to reduce order form abandonment (so you can skyrocket your sales).
What Is Form Abandonment?
Simply put, form abandonment is when someone starts to fill out an online form but leaves the page without submitting it. It's the most important part of conversion optimization.
That's because 81% of people have abandoned a form after beginning to fill it out!
Because so many website visitors begin the process of filling out a form but never complete it, form abandonment is insanely important to pay attention to and address.
And if you have a website that uses contact forms, you want to put extra energy into reducing form abandonment because:
It will save you tons of money — lowering your lead form abandonment rate will get you more leads with the same amount of traffic.
You'll increase your sales — 19% of people will return to complete a form if the company reaches out to re-engage them.
People who start your forms are strong leads — when a website visitor starts filling out your form, it's a huge sign they're interested and highly likely to move forward through your sales funnel.
When website owners focus on lowering their form abandonment rate, they can see excellent results and increased revenue.
Now that you know what form abandonment is and why you need to reduce it, let's talk about how to track form abandonment in Google Analytics next.
How to Track Form Abandonment in Google Analytics
Form abandonment tracking in Google Analytics isn't impossible, but it can be really, really confusing if you aren't trained in analytics tracking and Google Analytics.
Luckily, there are some great tools that make form abandonment tracking simple. Check out our post on amazing tools to track form analytics to read about all of them.
Overall, our top pick for the best way to track form abandonment in Google Analytics is with MonsterInsights. It's a wonderful companion to WPForms.
With MonsterInsights, you can quickly set up Google Analytics on your site with just a few clicks.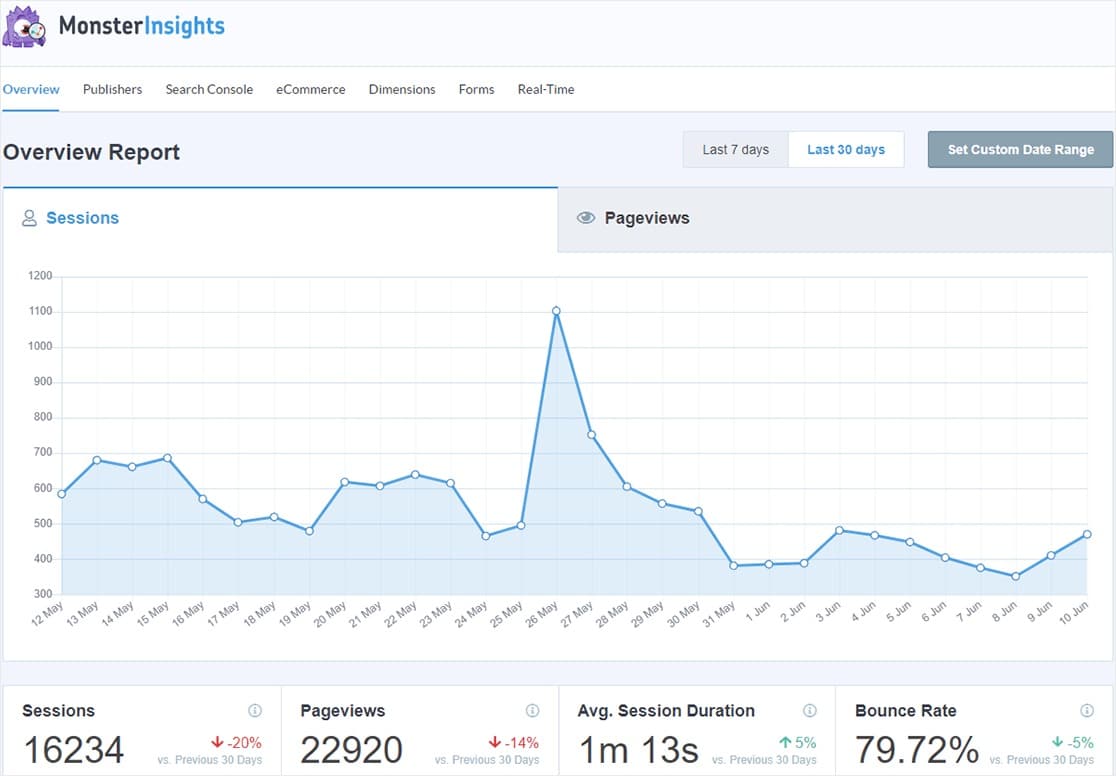 Wondering how to track form abandonment with Google Tag Manager?
Form abandonment tracking is much simpler with MonsterInsights. It's easy to set up form tracking under an event category and event action. Check out their great guide on how to track form abandonment in WordPress. And you can read more about why MonsterInsights rocks in our post about the best Google Analytics plugins for WordPress.
Form Abandonment Statistics
A customer recently asked a great question — why would a user abandon my form?
So, we decided to put together a handy form abandonment infographic with some of the biggest reasons people don't finish filling out web forms.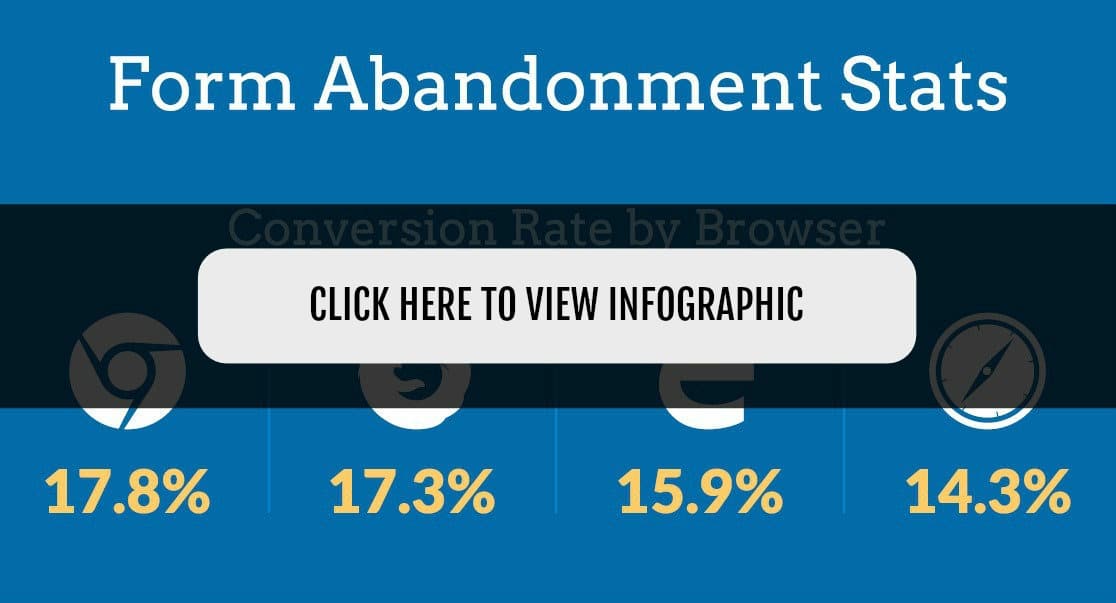 Now that you know why people abandon web forms, we're ready to learn how to reduce order form abandonment once and for all.
How to Reduce Order Form Abandonment
So, how do you decrease form abandonment? Here are 6 popular ways.
1. Capture Partial Entries
The absolutely easiest way to reduce order form abandonment is to use a tool to capture partial entries on your order forms.
With our Form Abandonment addon, you can collect the info people put into your form fields (but didn't hit submit).
Another way to work with partial entries is to let customers save their progress and come back to your order form later when they're ready to complete their purchase. The Save and Resume addon lets you do this while protecting your customers' data by not saving credit card information for partial entries.
Then, you can follow up with those interested prospects. You can even set up automatic form abandonment emails to go out to them inviting them back to your website to finish the form.
You can read more about this awesome trick in the next tip.
2. Send Retargeting Emails
Retargeting emails are effective personalized messages that target and attempt to convince abandoned customers to return and complete their orders.
After capturing partial entries, you can send retargeting emails to remind your customers about you and the form they left. When done right, retargeting emails are proven to reduce order form abandonment significantly.
Some ways to convince your customers to complete the order form are:
Also, try using power words to imply urgency in your retargeting email like:
Limited Time
Hurry
Rush
Deadline
Last Chance
Offer Expires
One Day Only
Don't Delay
Act Now
Final
3. Use Exit Intent
Using an exit intent popup is another great strategy to reduce order form abandonment.
With an exit intent popup, you can turn abandoning visitors into customers by automatically opening a customized popup at the precise moment they're about to leave your site.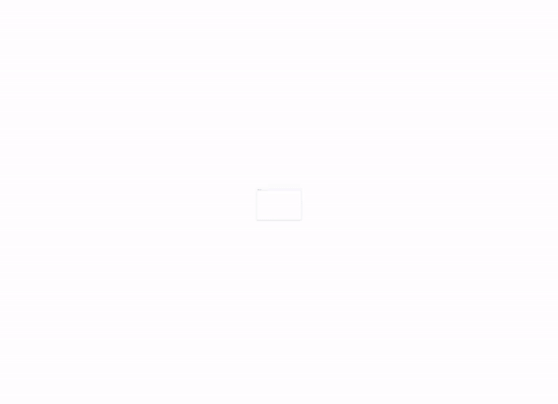 You can use OptinMonster to create multiple types of optin forms including these exit intent popups that are optimized for the highest conversion rates.
Plus, WPForms lets you easily connect your contact forms with OptinMonster using the WPForms block. For help doing this, read our tutorial on creating a contact form popup in WordPress.
4. A/B Test Your Forms
Even if you follow form conversion best practices, it's not guaranteed you'll get positive results. Since every website is unique, you need to test what works best with your audience.
For more on that, check out this great post on the best A/B testing plugins and tools for your website.
However, most A/B testing plugins are pretty costly. If you don't have the budget, you might want to use Google Optimize.
Google Optimize is a free A/B testing and personalization product by Google. It lets you conduct experiments on your order forms and other elements on your site to see what works best with your audience.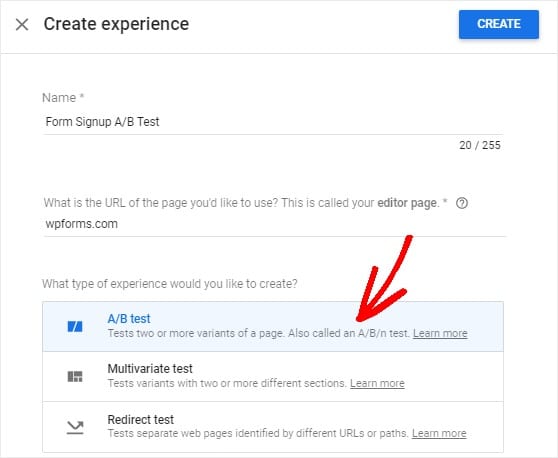 Best of all, Google Optimize is built on top of Google Analytics. Meaning, Optimize uses your Google Analytics data to perform A/B tests.
But before you can start running A/B tests with Google Optimize, you'll need to properly set it up on your site.
To set up Google Optimize, install the MonsterInsights Google Optimize addon. For help with this, check out this step-by-step tutorial on how to set up Google Optimize using MonsterInsights.
5. Make Your Forms Mobile-Friendly
84% of people prefer to fill out forms on their desktop or laptop computer more than any other way.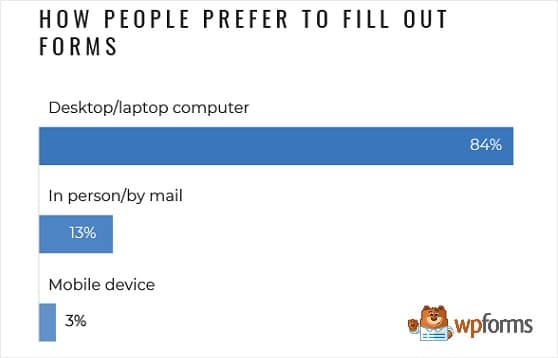 That said, just because people prefer something doesn't mean they're doing it — 45% of form data is submitted from a mobile device.
Because of this, creating mobile responsive forms is a must. And having a responsive theme for WordPress is important, too.
And any issues website visitors run into on your form are likely to cause them to abandon them. Worst of all, they may never come back.
If you want to make filling out your order forms easy for mobile users, follow these best practices:
If you want to avoid form abandonment, your goal is to optimize the mobile experience as best you can so you don't lose out on those sales.
6. Emphasize Form Security
There are lots of reasons why people abandon your web forms.
However, 29% of people cite security concerns as the #1 reason for leaving a site before submitting a form.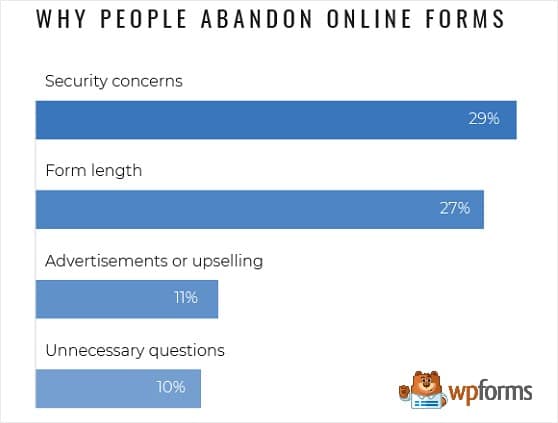 You may know your forms are safe, but how do your website visitors know?
If your web forms make users feel fearful that they aren't secure, your abandonment rate will be sky-high. Especially if your forms accept credit card payments.
That's why it's so important to make sure your customers know their personal and payment information (like their credit card number) is secure at all times during the purchase process.
Here are some ways you can do just that:
Form Abandonment Stats Infographic
To help put average form abandonment stats into perspective, check out this infographic.

Next, Improve Your Site's User Experience
And there you have it! You now know some of the most effective ways to reduce order form abandonment and increase sales. Read more in our guide to complaints about online payment forms.
Want to make some major changes to your site behind-the-scenes (without disrupting the user experience)? You'll love our post on the best WordPress coming soon and maintenance mode plugins and themes.
So, what are you waiting for? Get started with the most powerful WordPress forms plugin today.
And don't forget, if you like this article, then please follow us on Facebook and Twitter.