How to Add a Contact Form in a WordPress Sidebar Widget
by Courtney Robertson on Jun 27, 2016
Do you want to add a contact form in your site's sidebar? Adding the contact form in your sidebar makes it easy for users to find and get in touch with you. In this article, we will show you how to add a contact form in a sidebar widget with WordPress.
If you don't like the video, or need more instructions, then please continue reading.
Before you can add a contact form in your sidebar widget, you need to first create a contact form.
Start by installing and activating the WPForms plugin. For more details, see this step by step guide on how to install a plugin in WordPress.
Next, go to WPForms » Add New to create a new form.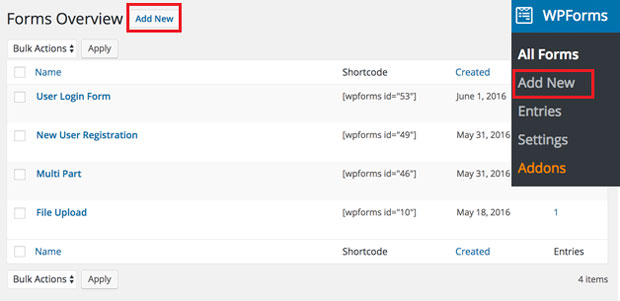 On the setup screen, you need to name your form and select the Simple Contact Form template.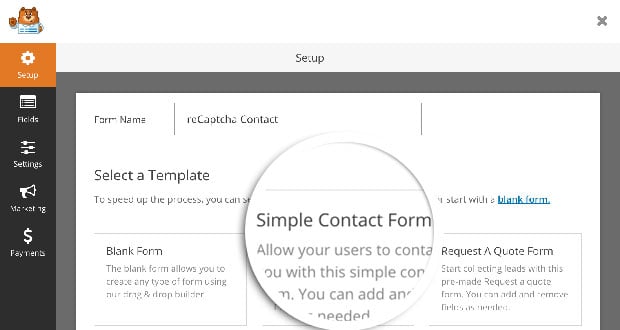 WPForms will create a simple contact form.
You can add additional fields by dragging them from the left column to the form.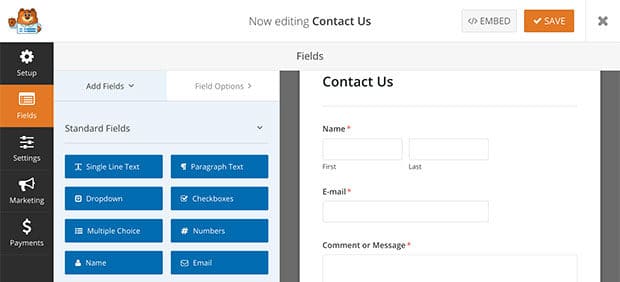 Once you're done, make sure to save your changes.
Add a Contact Form in a Sidebar Widget
Now that your form is created, we need to add it to the sidebar widget area. Go to Appearance » Widgets and then click on WPForms from the available widgets.
You need to drag it to the right side widget area. After that select your form and save the widget.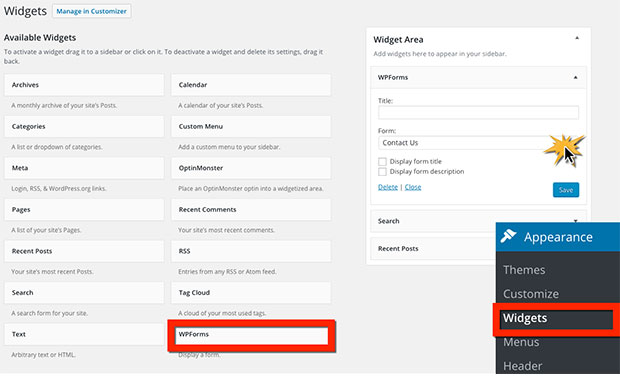 Once done, you can view your site to see the published form.
Here's an example of how the contact form looked like in our sidebar: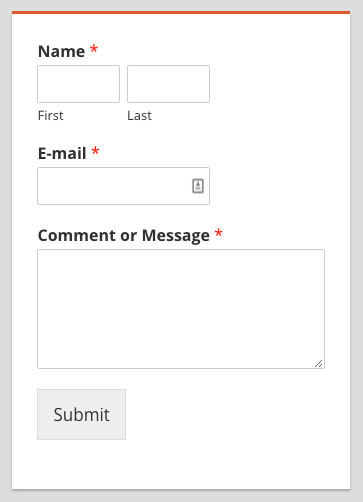 If you want, you can also add your contact form into a post or page on your site by going to the page and clicking the Add Form button. Just save the published page and view your form.
You can also combine this contact form with our email marketing addons like MailChimp, AWeber, GetResponse, and Campagin Monitor. This allows you to automatically add all leads to your email marketing list. You can even add them into various marketing automation sequences from there.
It's that easy. We hope this tutorial helped you add a contact form in a sidebar widget.
Wondering where else you should put your contact form? Check out our recommended top 3 places to put your contact form for more leads. You could also create a contact form popup or even add a contact form to a slider.
If you like this article, then please follow us on Facebook and Twitter for more free WordPress tutorials.