How to Add Product Options that Change the Total Price
Last updated on Oct 31, 2017 by Shahzad Saeed
Do you want to add different product options that affect the pricing? When you sell a product, you may want the customer to be able to select different product options on your order form that will affect their total price. In this article, we'll show you how to add product options that change the price for that product.
Adding Product Options to Your Order Form
WPForms comes with a variety of different payment fields that enable you to customize the way you sell your products. You can allow your users to choose different product options that change the total price of your product.
For instance, if you're selling a printed t-shirt, and want the user to be able to select quantity, size, style (t-shirt or sweatshirt) and more that affects the pricing, you can easily do that with payment fields like multiple items or dropdown items.
Adding product options to your order form enables your customers to customize the order to their liking with ease.
Let's take a look at a step-by-step guide to add product options that change the total price.
Create an Order Form
The first thing you need to do is to install and activate the WPForms plugin on your site. To get started, read how to install a WordPress plugin.
Then, you'll have to get an order form created. You can read our tutorial on how to create an order form.
Add Product Options
Now that an order form is created, let's add multiple products and allow users to customize the order to their liking.
For this, we'll be using Dropdown Items field under the Payment Fields section.
For the sake of this example, let's add two products: Item #1 and Item #2 and allow users to select the quantity.
To customize a certain field, click on the field in your form builder. You can then change the label, items and their prices.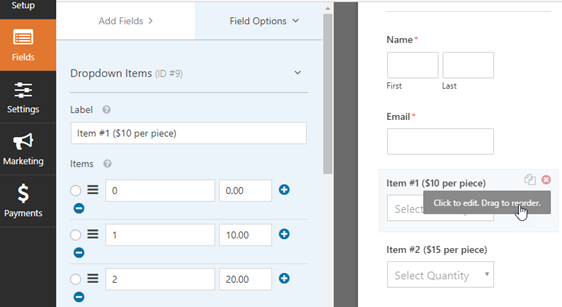 Keep in mind that you can add more items if you wish. Be sure to set the right price for the items you add.
Next, scroll down the Field Options to change the placeholder text. You can find Placeholder Text under Advanced Options.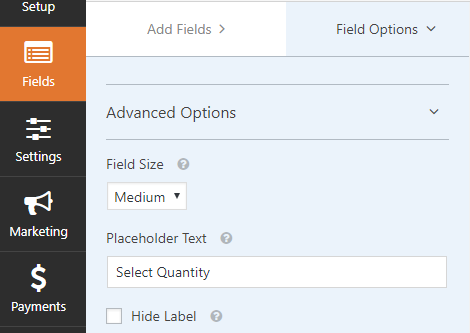 You can repeat the above steps for Item #2 as well.
Publish a Form
To publish the form you just created, you can go to your page editor. Then click Add Form button above the text editor.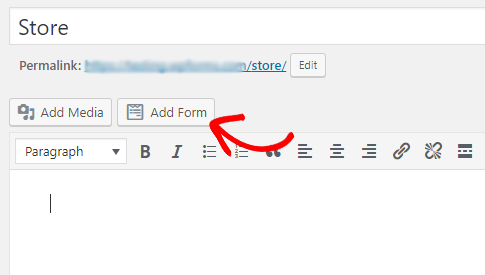 You'll now see a modal popup where you can choose the right form you want to publish. Choose the form and click Add Form.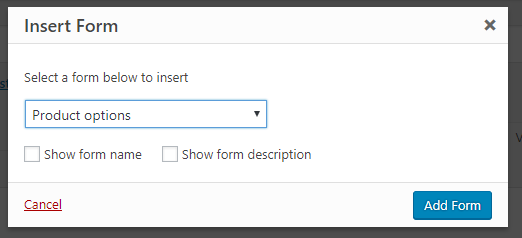 Finally, you can preview your form before publishing it on a live page.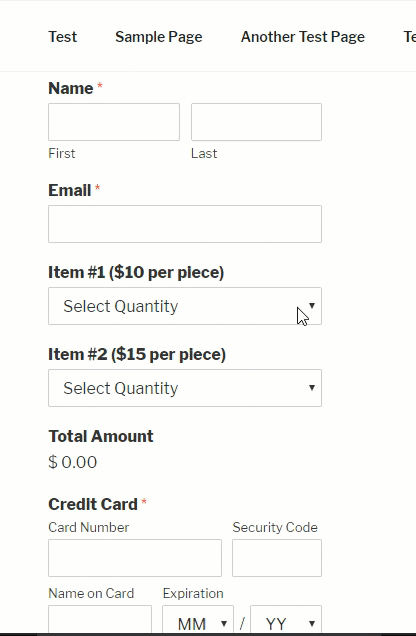 That's it!
We hope this guide helped to add product options that change the total price.
If you enjoyed this article, you might also want to read how to sell digital products on your site.
What are you waiting for? Get started with the most powerful WordPress forms plugin today.
If you like this article, then please follow us on Facebook and Twitter for more free WordPress tutorials.