Looking to add referral tracking to your WordPress forms as part of an affiliate marketing program?
Affiliate marketing is a great way to pull referral traffic to your forms and generate more leads and make more sales.
Thankfully, this is pretty simple to do in WordPress if you have the right plugins.
In this article, we'll show you how to add referral tracking to your forms without touching a single line of code.
Why Should You Use AffiliateWP + WPForms?
AffiliateWP is the leading WordPress affiliate marketing plugin. In our detailed AffiliateWP review, we've shown why this is true.
With AffiliateWP integrated with your website, you'll be able to onboard new affiliates to promote your products, track the referrals they send you, and easily send payouts.
If there are forms on your site that aren't converting well enough, one strategy to fix that is to get your affiliates to send referrals to those forms. But this is only practical if your forms allow referral tracking.
This is where WPForms comes in. WPForms integrates seamlessly with AffiliateWP, allowing you to accurately track referrals for each form you're running an affiliate program for.
You can use this trick to get more traffic to your order forms or even to your survey forms if you'd like. Then you can set a commission for your affiliates so that they get paid for each referred user that submits your form.
In the next section, we'll walk you through setting up AffiliateWP and WPForms, with all steps covered.
WPForms + AffiliateWP: How to Add Form Referral Tracking
Step 1: Install WPForms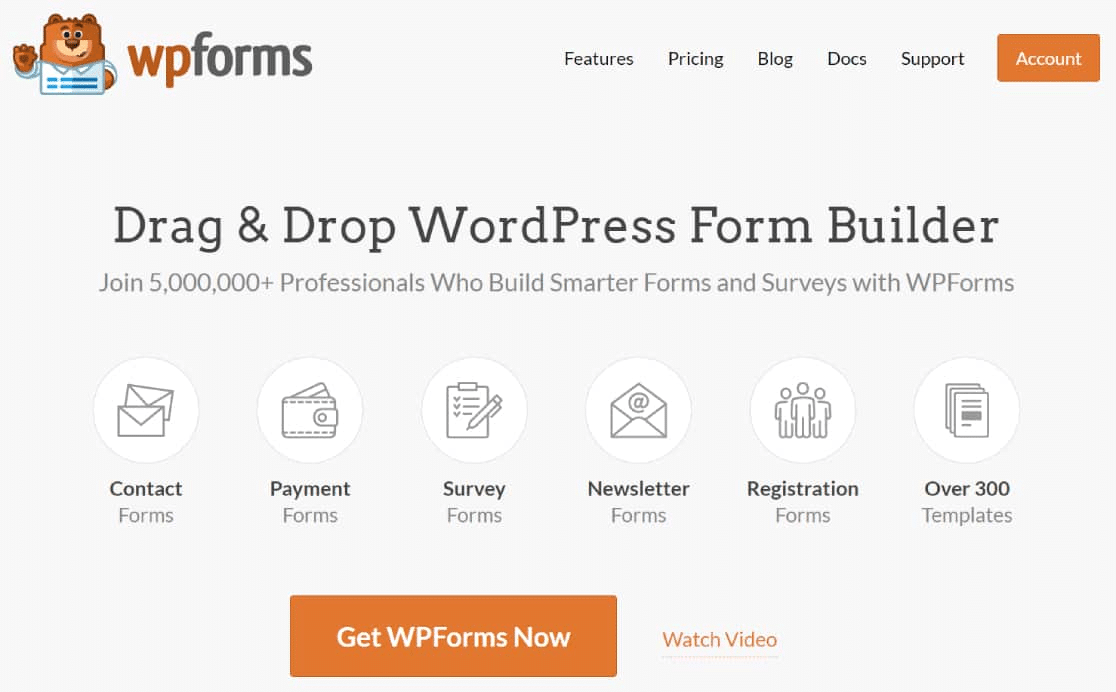 First things first, you're going to need a WPForms installation on your website. Any WPForms plan will work with AffiliateWP, but we'd recommend going with WPForms Pro, as it provides all the features small businesses need to build powerful forms, at an affordable cost.
If you don't know how to install plugins or need a refresher, check out this guide to installing WordPress plugins.
Once you've installed WPForms on your website, the next step is to get AffiliateWP.
Step 2: Install AffiliateWP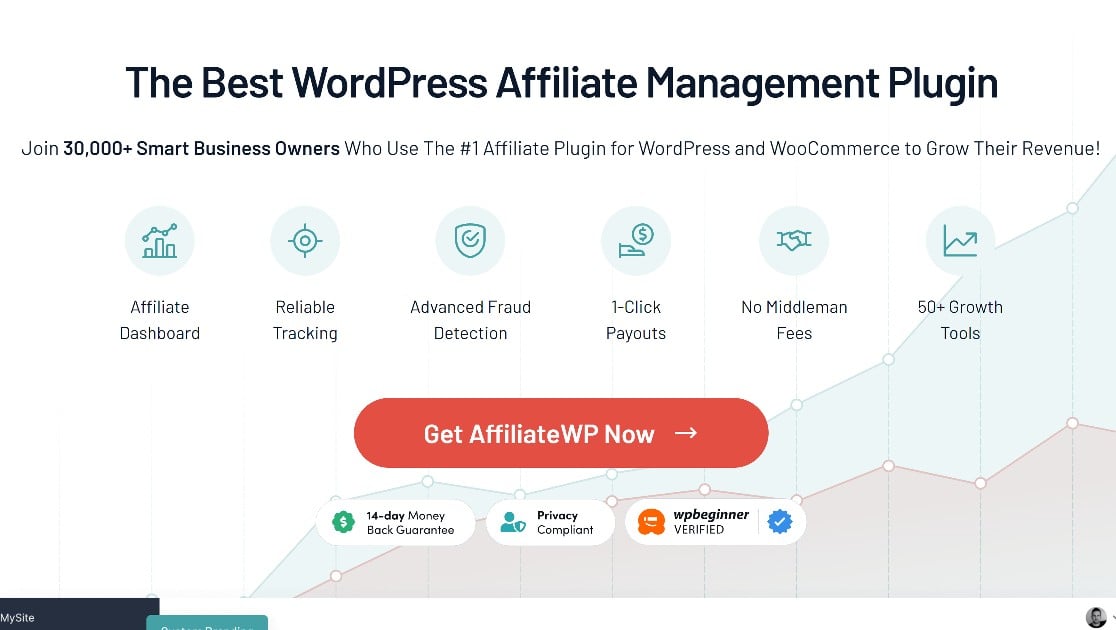 If yours is a small, one-site project, you can get started with AffiliateWP Personal plan at $149.50 per year. This plan offers all the features you need to run an affiliate program and works perfectly with WPForms to enable referral tracking for forms.
Install and activate this plugin on your website. Now we can get to the really important bits: creating a WordPress form with referral tracking integrated.
Step 3: Enable The AffiliateWP + WPForms Integration
In the WordPress dashboard, navigate to AffiliateWP » Settings.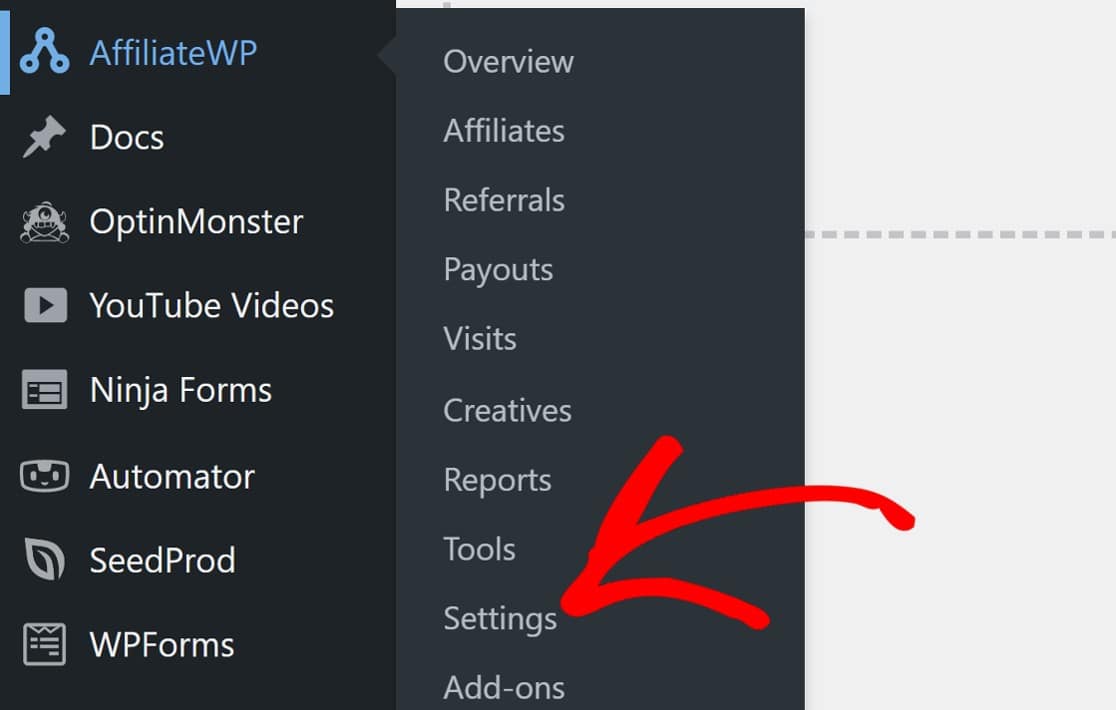 Scroll down and click Launch Setup Wizard to get started.

The Setup Wizard is intuitive, and you won't need to do much here. Still, we'll walk you through the process.
First, you'll be prompted to enter your AffiliateWP license key which you can find in your AffiliateWP account.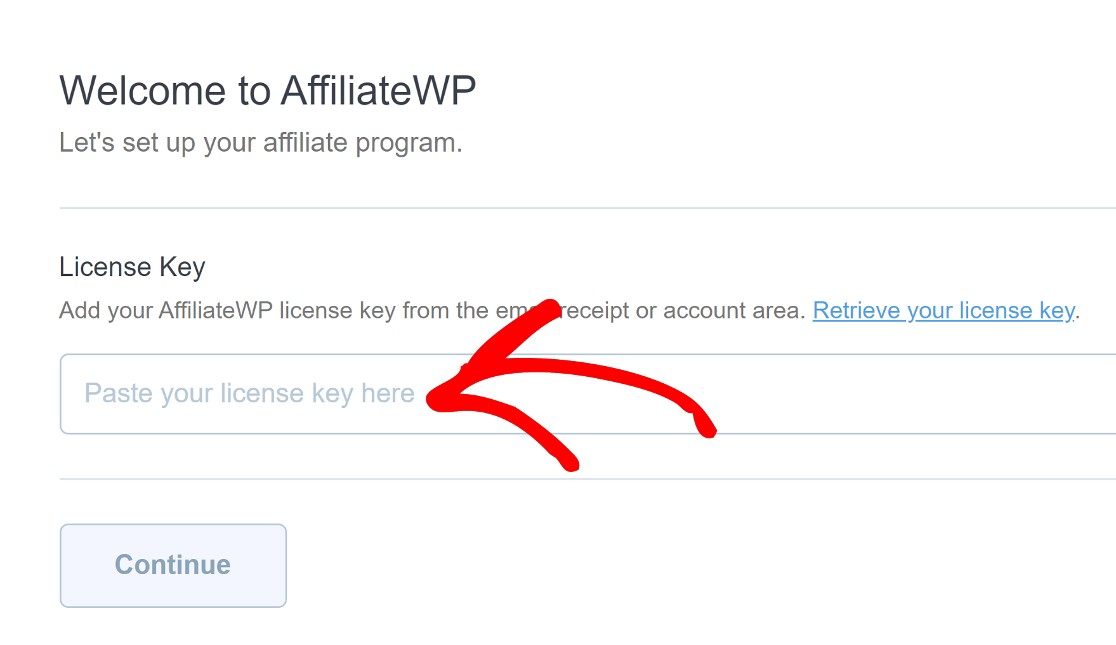 Next, you'll need to choose from the available AffiliateWP integration types. In this case, you'll want to choose Form Integrations.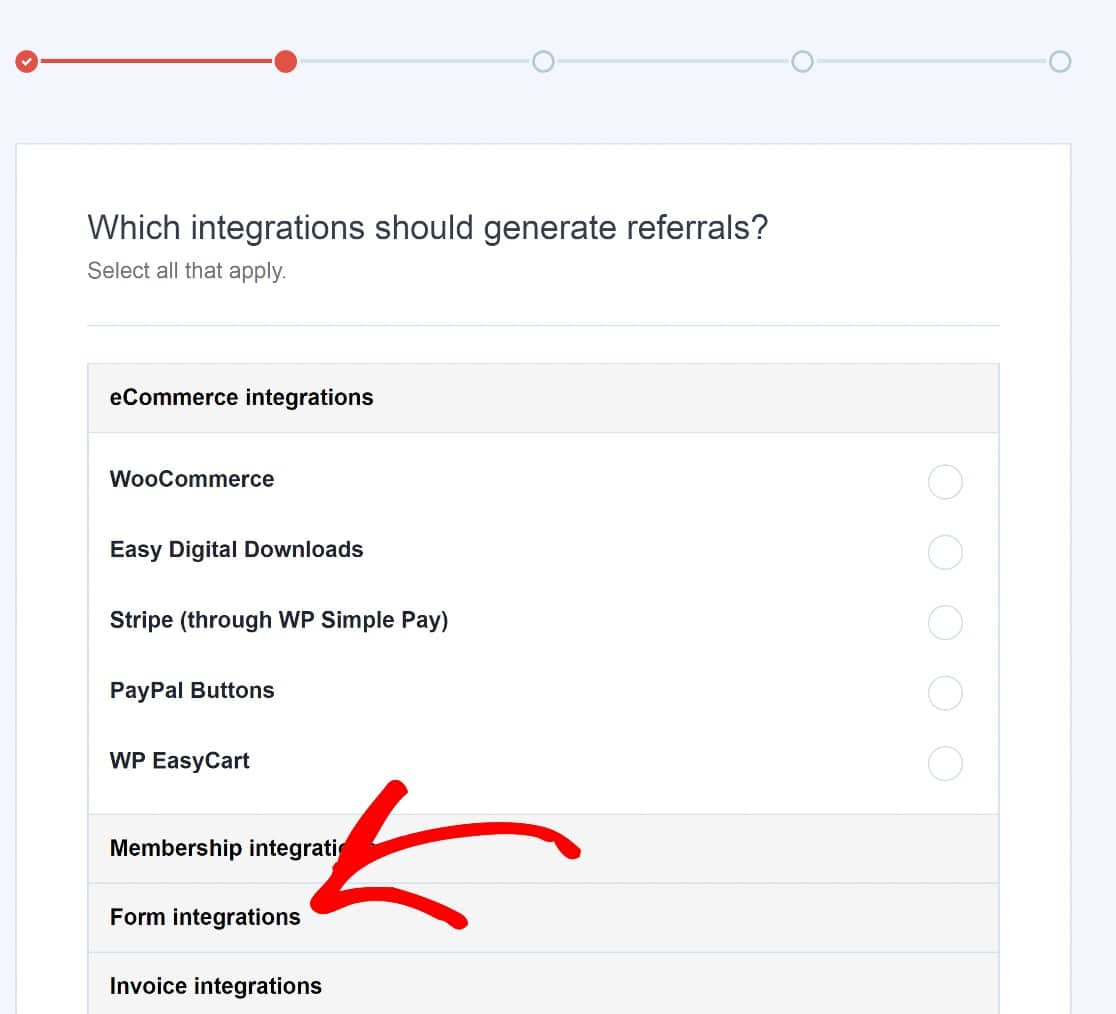 Then choose WPForms and click Continue.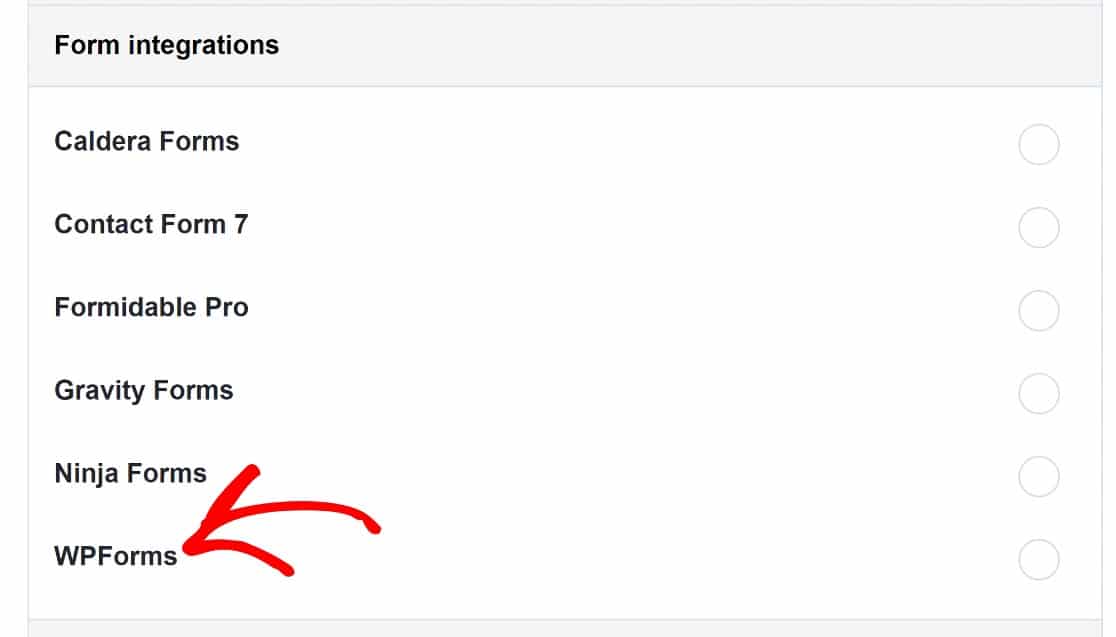 On the next page, you can choose a currency.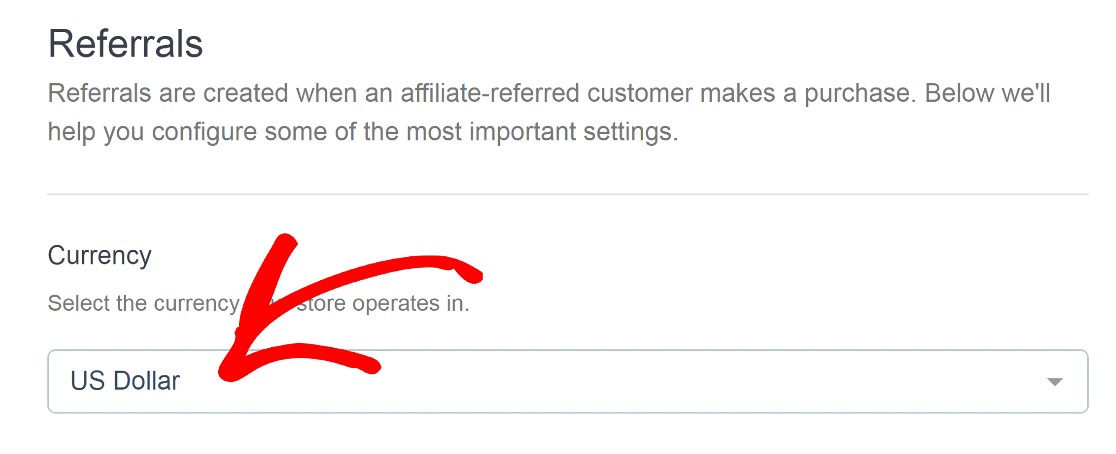 You can also set the affiliate commission rate for referrals. Click Save and Continue to move on once you're done.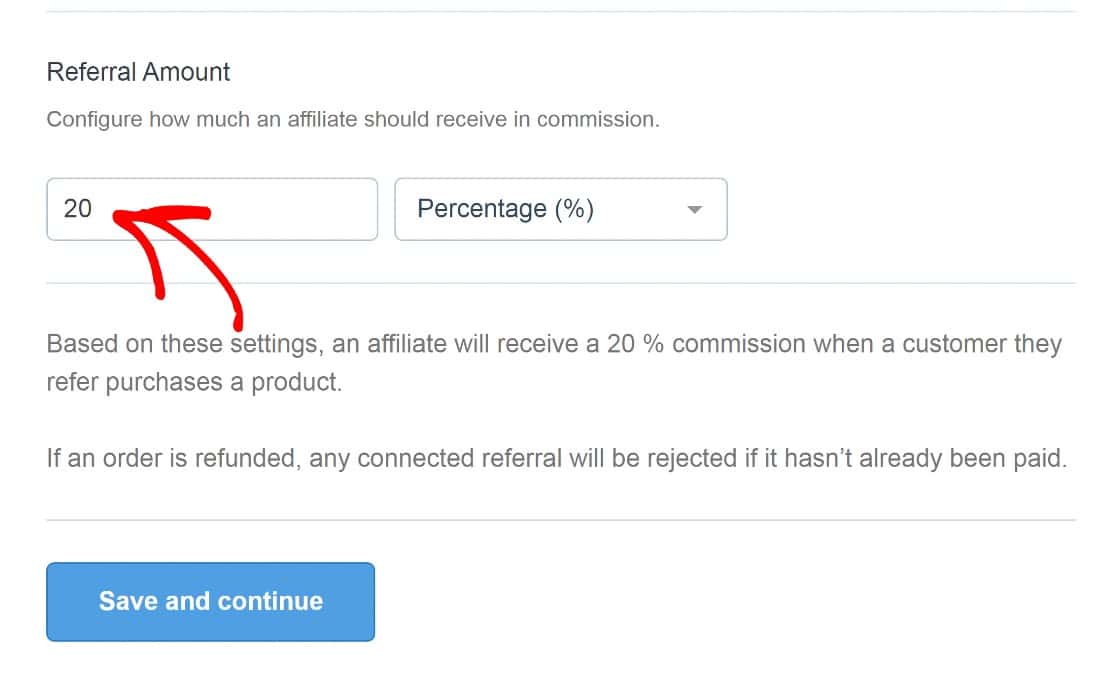 One thing to keep in mind here is that you can opt to use a flat-fee structure if you prefer.
Next, you can change the referral link structure and adjust the number of days a referral link will remain valid. You shouldn't need to make too many changes here.
So, again, click on Save and continue.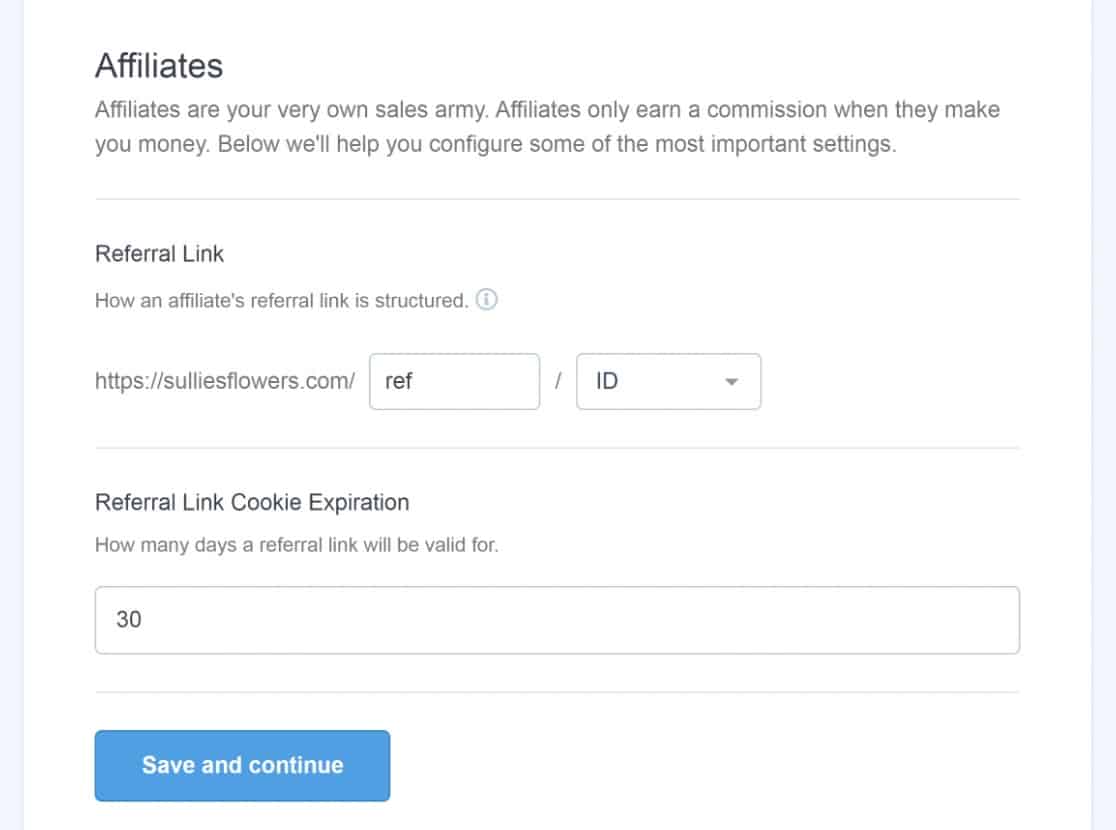 Then click on Finish the Setup and Exit Wizard.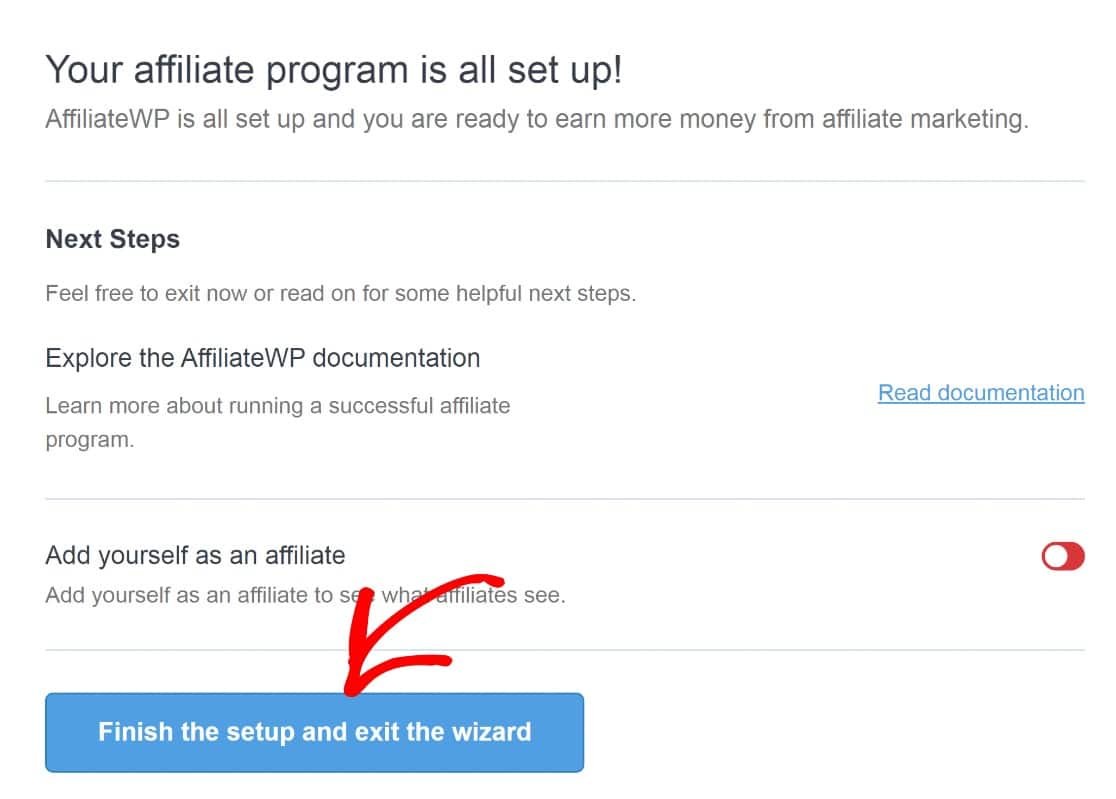 Now your WPForms will be integrated with AffiliateWP.
The next step will be creating a new form and adding referral tracking to it.
Step 4: Add Referral Tracking to a Form
Creating a form with WPForms is straightforward. There are over 400+ pre-built form templates to choose from, all of which are customizable using an easy drag and drop builder.
To create a new form in WPForms, navigate to the WordPress dashboard and click through WPForms » Add New.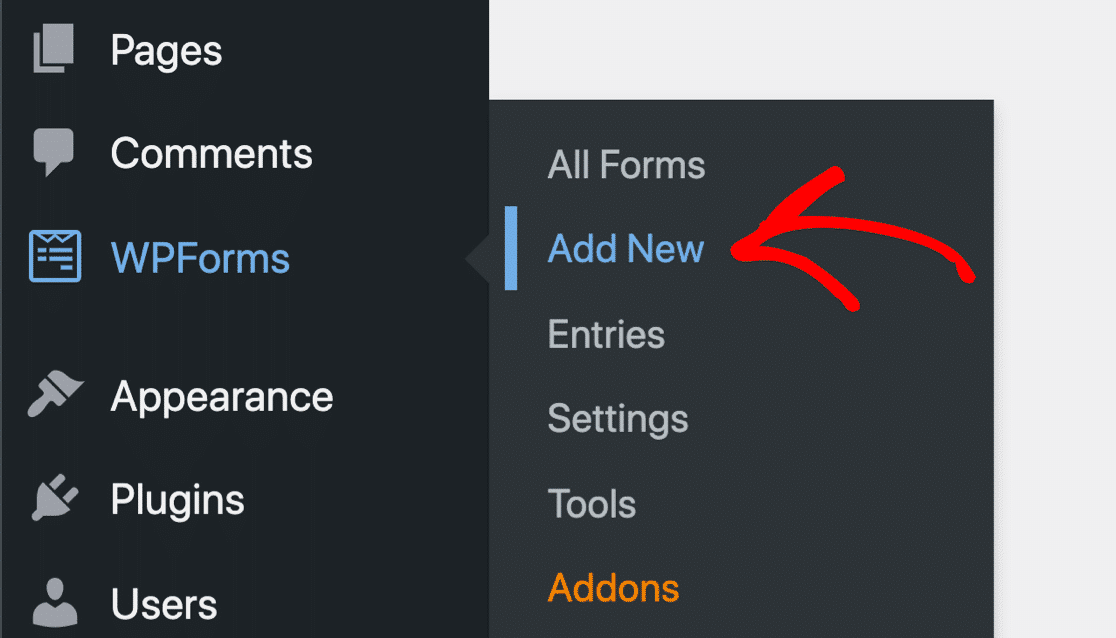 This will open up the template library. For this guide, we'll just choose the Simple Contact Form template, but you can use whichever template you'd like.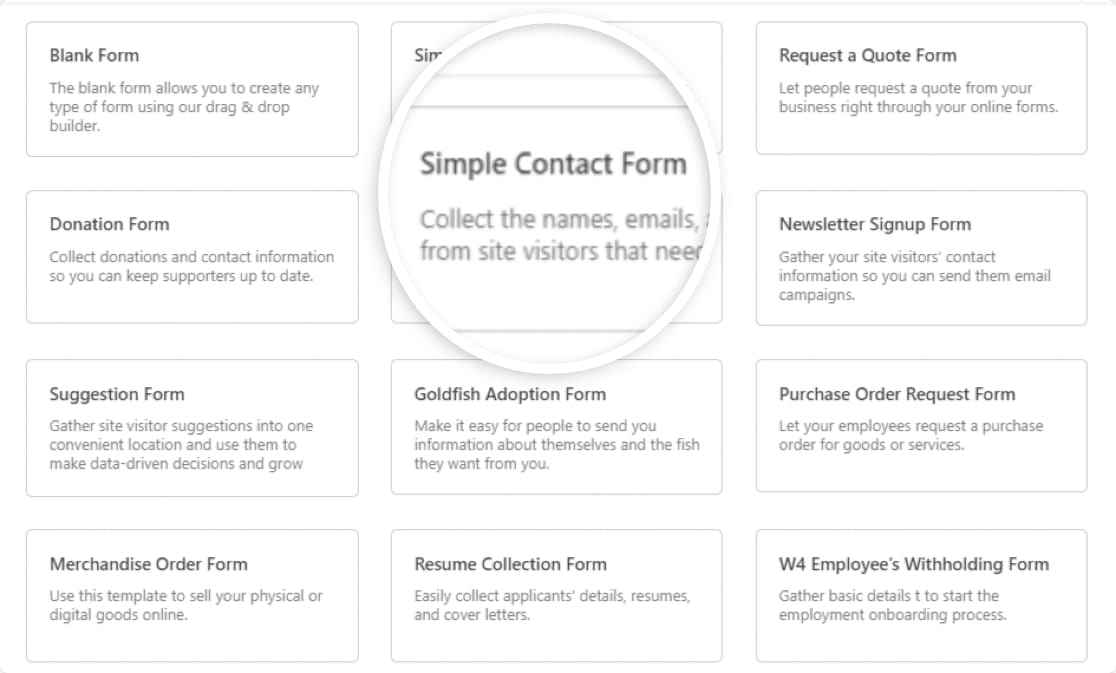 Now we have a form to work with.
In this example, we'll add payment fields to our form and assume a percentage-based commission for affiliates. For this, AffiliateWP requires that we add a Total field to our form so that it can calculate the commissions earned by your affiliates for form referrals.
From the form fields on the left, scroll down to the Payment Fields section. Drag and drop the Total field onto your form.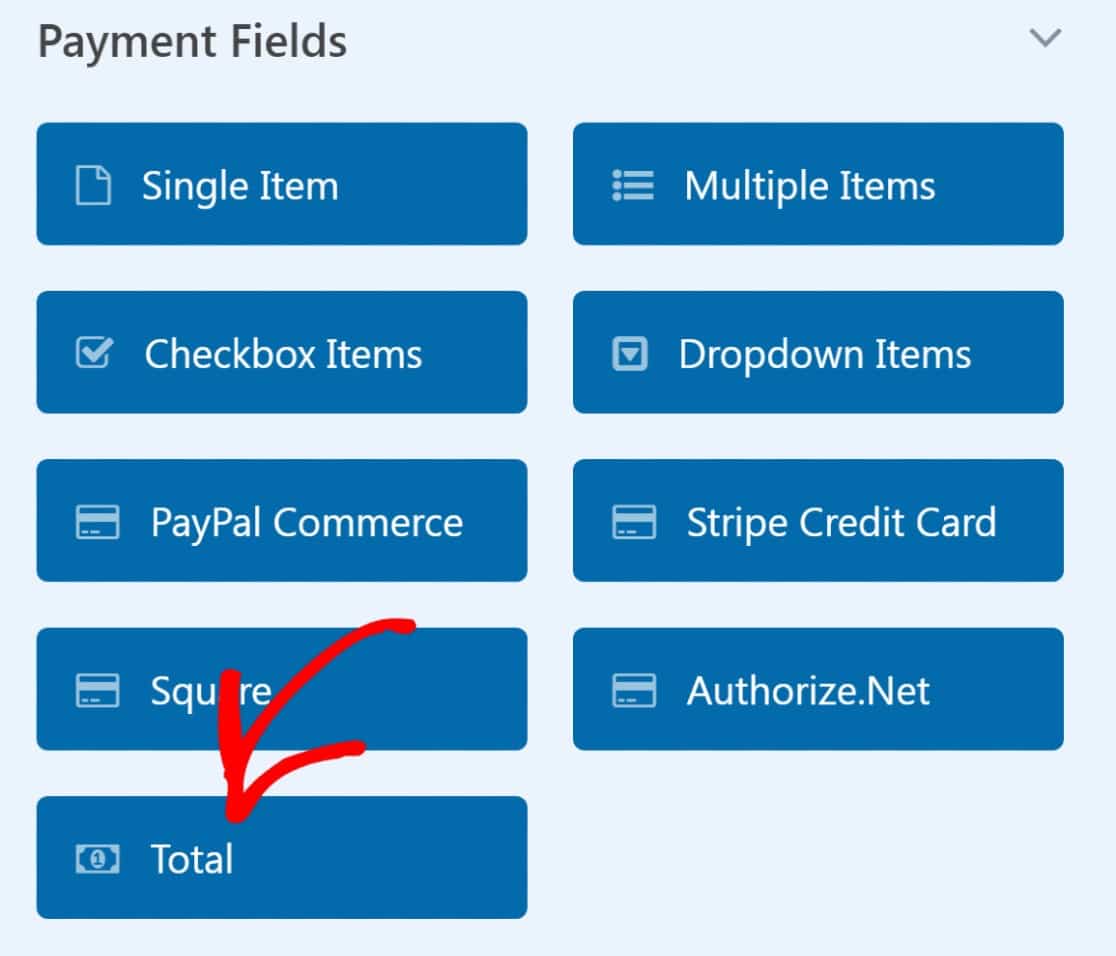 Note: If you're using a flat-fee commission structure, the Total field won't be necessary as all referrals will generate the same fee.
The next thing to do is add referral tracking to your form. To do this, head on over to the panel on the left of the page. Click on Settings.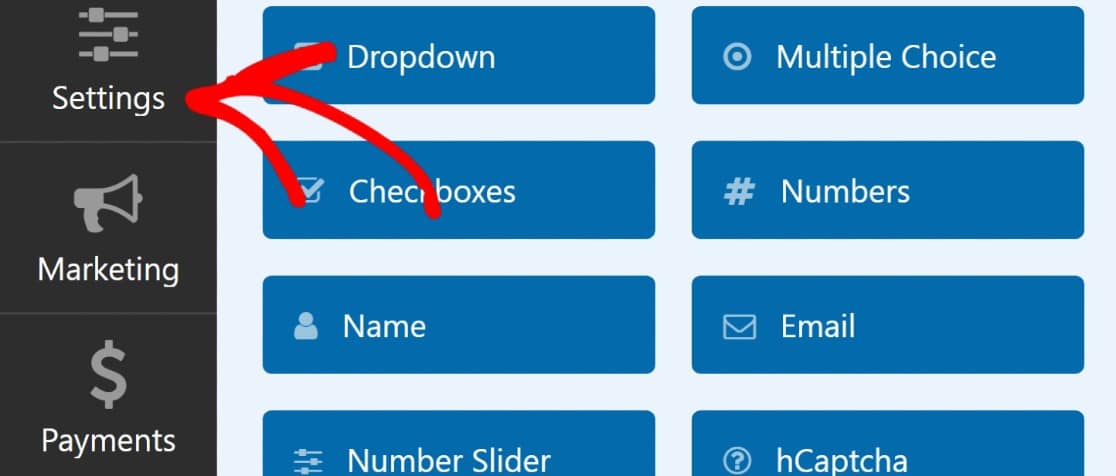 Then click through General.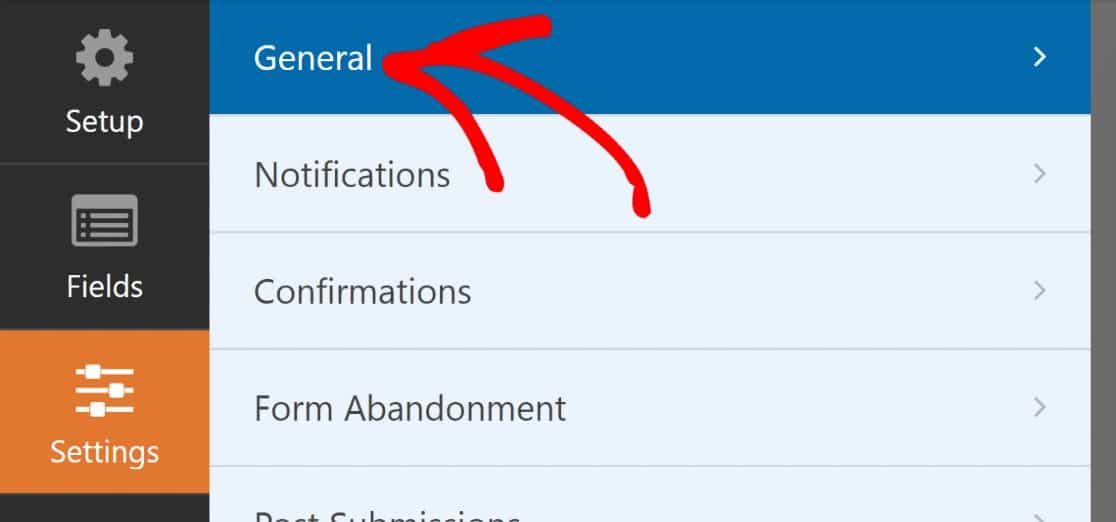 Now on the settings on the right-hand panel, scroll down to find the Advanced section and click on it.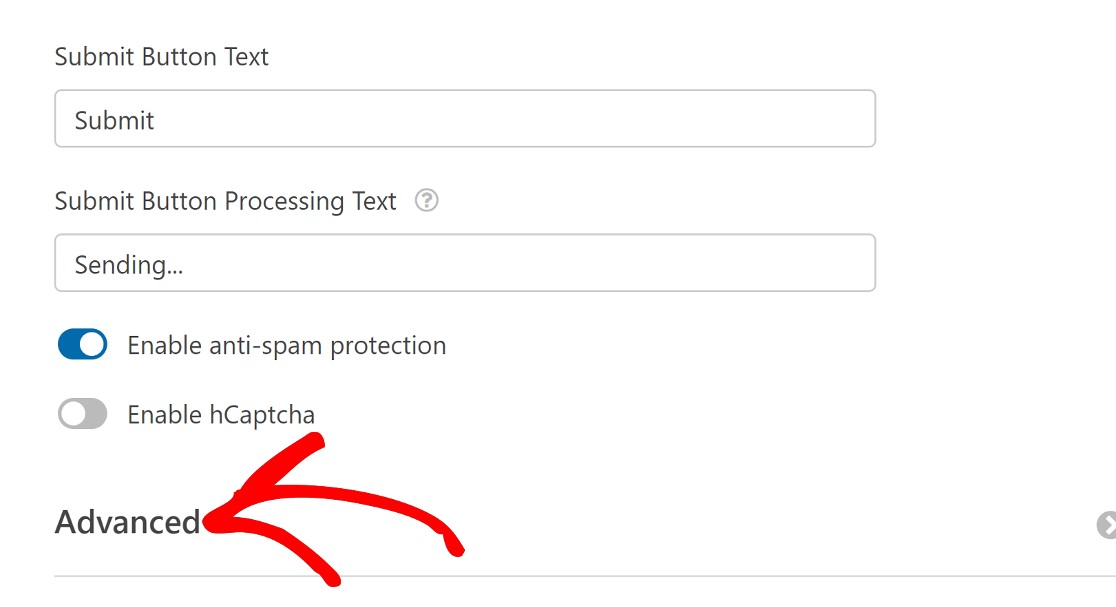 Toggle on the Enable referrals button.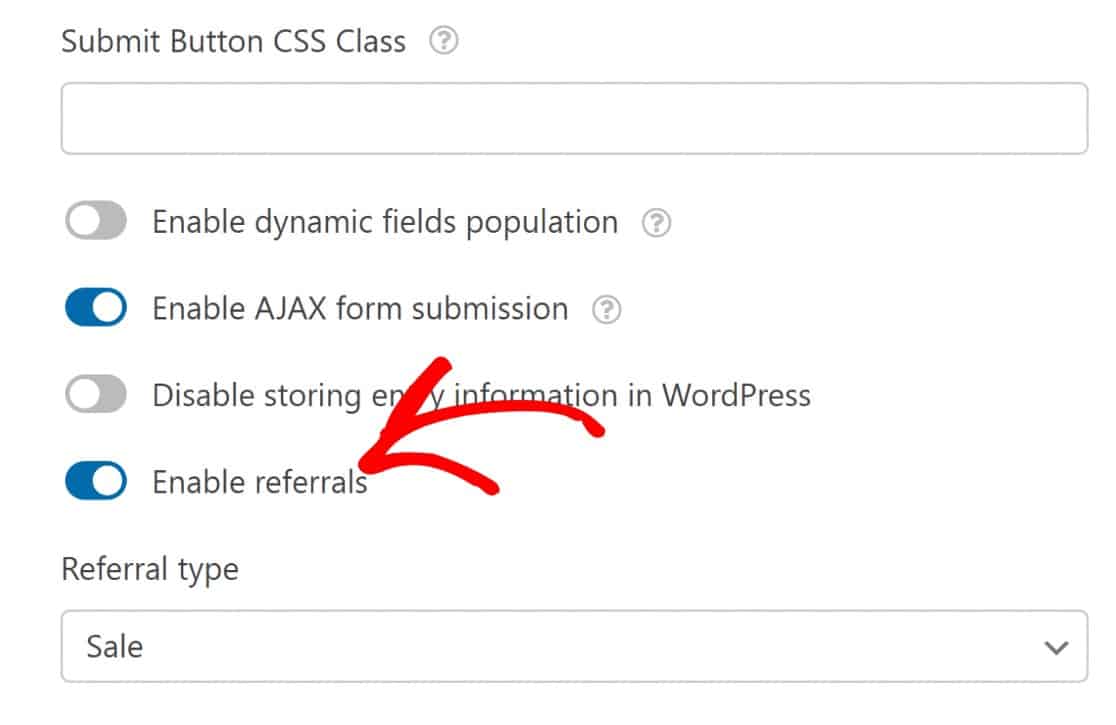 One last thing to do before you're done in this area is to determine what type of referral to track. By default, this will be set to Sale, but you can set it to Lead or Opt-In, if you'd like to pay your affiliates per lead.
For this guide, we'll go with Sale.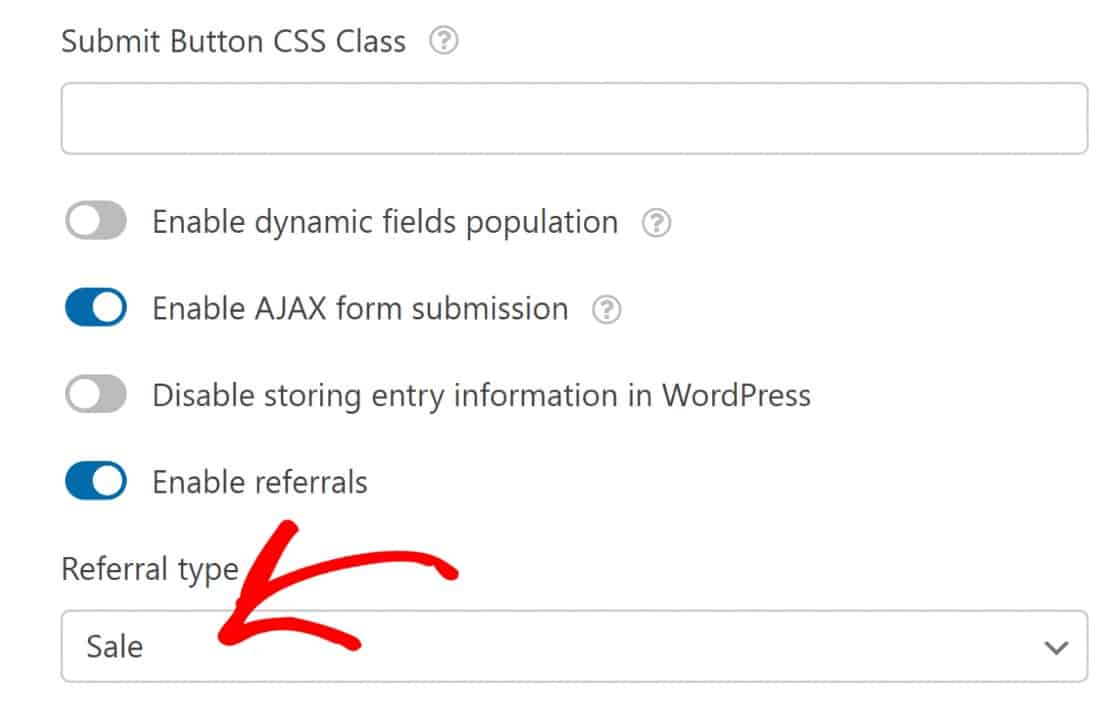 Now, your new form will be set up to track referrals. Save your form and add it to a page using the embed tool. If you're not sure how to do that, see this guide on embedding a form with WPForms.
There's just one more thing to do at this point, and that's publishing your Affiliate Area page on the frontend of your site.
Step 5: Publish Your Affiliate Page
You can add affiliates manually, but it's easier to let them sign up by themselves. AffiliateWP supports this with a dedicated page called Affiliate Area.

Here's what it looks like on the frontend: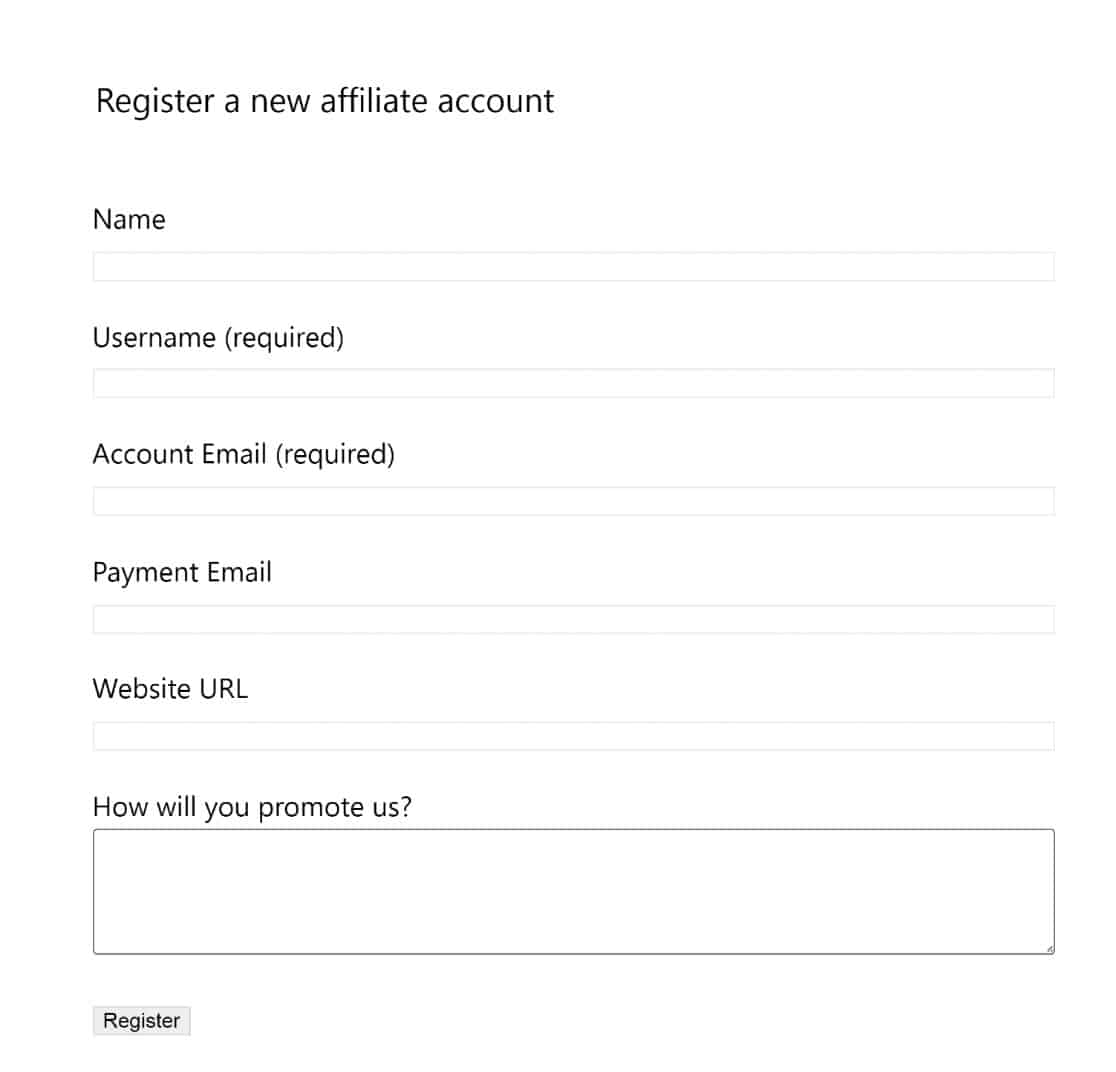 The page comes prebuilt and configured.
All you have to do is it to your site's navigation menu or share it with prospective applicants privately.
Now, AffiliateWP will count it as a referral conversion every time a visitor submits your form after visiting it through your affiliate's referral link.
To manage referrals, simply navigate to the referrals section on the backend, by clicking through AffiliateWP » Referrals.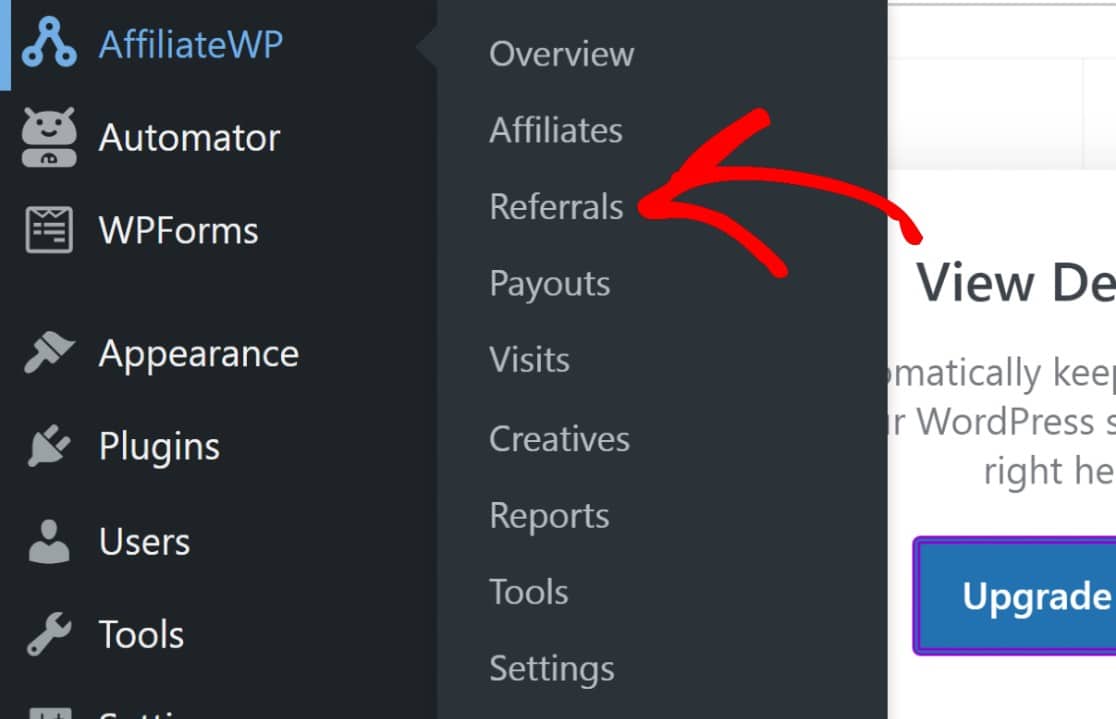 You'll see a list of all the referrals for your forms and any other pages that you've received from your affiliates. Remember to approve the referrals by clicking Accept.

You can then proceed to pay your affiliates for the commissions that they've earned. See this doc guide by AffiliateWP on paying affiliates for more details.
And that would be it! We've shown you how to set up form referral tracking to your WordPress forms allowing you to open up your forms to a whole new audience from affiliate sites.
Next, Map The Customer Journey
Knowing how users behave from the moment they land on your website to the moment they leave could provide useful data to improve your business decision-making. That's what user journey mapping is about.
Would you like to learn how to do this effectively? Start with our guide to user journey mapping.
Are you ready to build forms with powerful referral tracking features? Get started today with the easiest WordPress form builder plugin. WPForms Pro includes lots of free templates and integrations with popular email marketing services and CRMs. It also offers a 14-day money-back guarantee.
Create Your WordPress Form Now
If this article helped you out, please follow us on Facebook and Twitter for more free WordPress tutorials and guides.