Looking for a detailed resource to learn about user journey mapping?
A user journey map helps you understand how your visitors navigate your site and allows you to track the sources that are fetching traffic and converting prospects into paying customers.
In this beginner's guide, we will explain what a user journey map is and how you can leverage it to grow your business.
Here's a table of contents if you'd like to skip to a particular section:
So, let's get started!
What Is a User Journey Map?
A user journey map (also known as a customer journey map) is a visual representation of the steps your user goes through before reaching or completing a specific goal on your site.
This end goal can be purchasing a product, subscribing to a newsletter, joining an event, online donation, or any goal depending on your business type.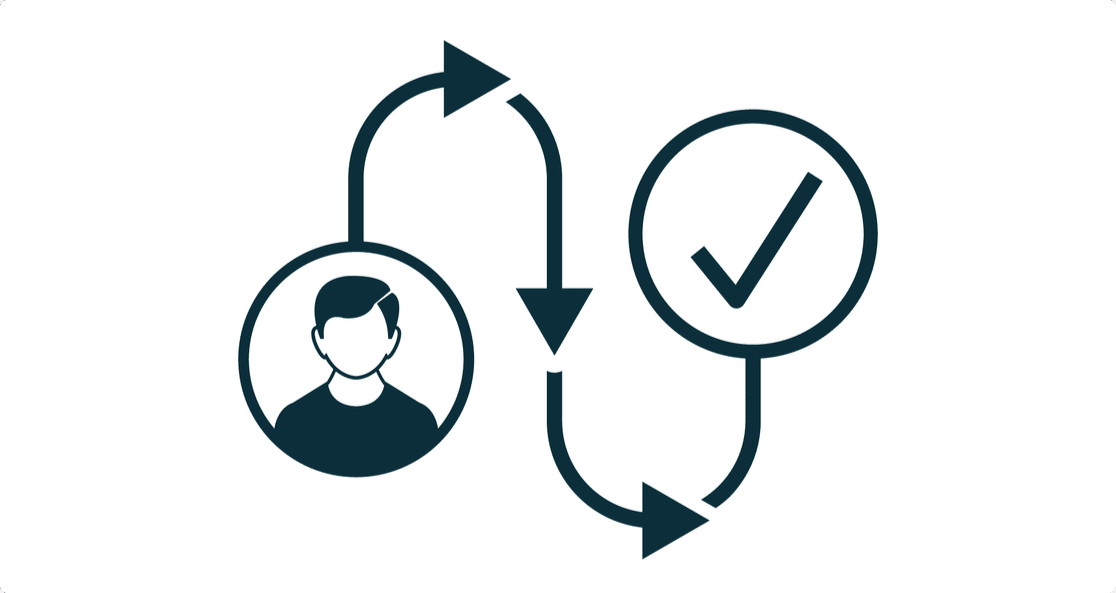 Simply put, a user journey map gives you a detailed overview of the customer interactions with your website.
You can view major customer touchpoints, understand your users' persona, and get more valuable insights that help you improve your services and product better.
What Does a User Journey Map Do?
Creating a customer journey map helps you track:
which landing page is driving more traffic
which page elements converting more visitors into buyers
the path your user took before submitting the form
which CTA button gets more clicked
and more.
Mapping the user journey allows you to view your website from the user's point of view. It gives you insights that help you create customer-focused campaigns, content, and website design.
Why Is User Journey Mapping Important?
Running marketing campaigns, publishing blog posts, or building products without knowing your customer base and audience interest is the same as driving with no destination.
The most important element for generating revenue and high conversion is to know your target customer. And the best place to get insights about your customers is your website.
The way your visitors interact with your product or service tells you their interests, needs, and pain points. And once you map your customer's journey, you can generate marketing ideas to grow your business online.
Doesn't matter which type of online business you own; whether it's an e-commerce business, product selling market place or any other, mapping a customer journey is helpful for business growth and boosting sales.
Customer Journey Mapping Tools
There are many UI/UX tools available to design interactive user journey maps. But in order to design a user journey map, first, you need to gather the user's behavioral data on your website.
When we hear about website data, the first tool that comes to our mind is Google Analytics. Undoubtedly, Google Analytics is a powerful tool; you can count the number of site visitors, track form conversions, monitor campaign performance, and so on.
But in order to do the process, you need to add a tracking code to your site. And if you specifically want to measure form/campaign performance, then it will require you to configure a Goal in Google Analytics.
One of the drawbacks of Google Analytics is that if you've added more than 1 form or run multiple campaigns, you need to set goals for every single form and campaign, which is not only a tedious process but also requires technical knowledge.
But what if you get a tool that provides you user journey data without embedding any code.
This is possible with the WPForms plugin.
WPForms is the best form builder plugin used by over 5 million websites. It comes with exciting features that you can use to create any kind of form in WordPress.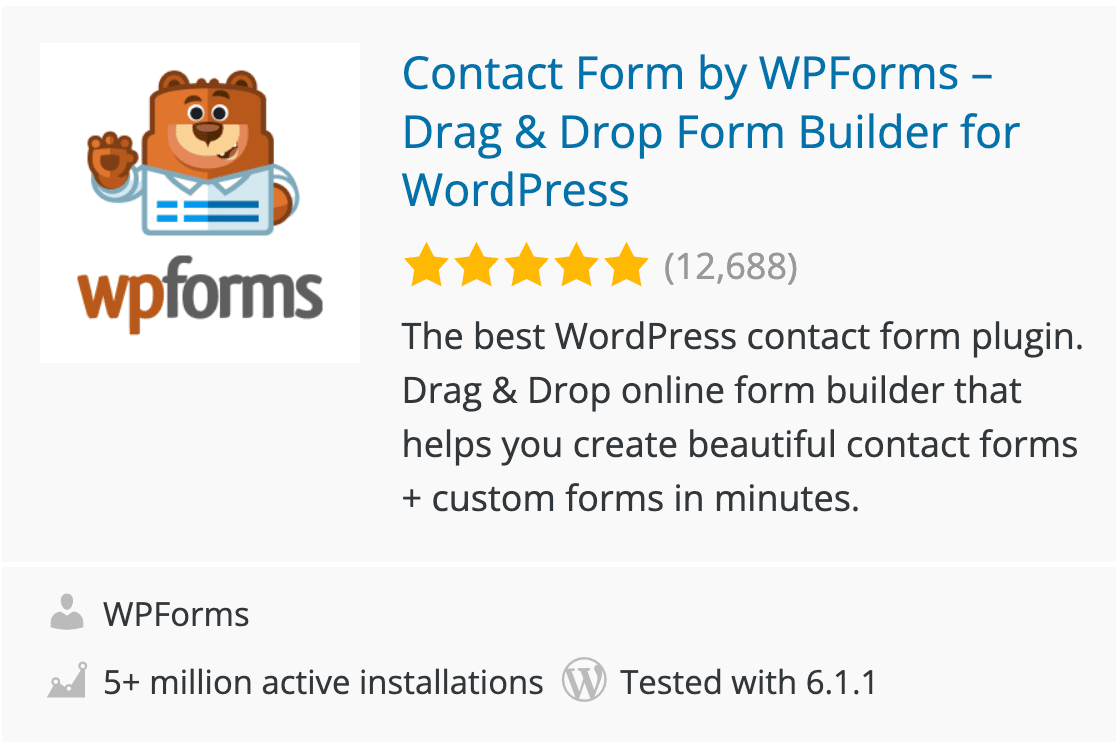 Talking about the user journey, WPForms comes with a powerful User Journey addon that displays your visitors' path through your site, from where your visitors are coming to which pages they are navigating to what path they took that led them to a successful form submission.
Features of the User Journey Addon
Before we proceed to our next section, let's first check out some powerful features that make the User Journey addon one of the best customer journey mapping tools for WordPress.
The User Journey addon allows you to track:
how many people fill out your forms
which form your visitors' engaged with the most
which website they visited from
how much time your visitors spent on each page before filling out the form
which posts and pages they visited before submitting the form.
Based on these data, you can easily create an actionable user journey map for your website.
How Do I Track a Customer Journey?
Now that you've all the features of the User Journey addon let's see how you can use it to track the customer journey.
The User Journey addon automatically tracks and creates a report of all your user's navigation data throughout your site, you just need to install the addon, and it will do all the work for you.
Step 1: Install and Activate WPForms
First, you need to install and activate the WPForms plugin on your WordPress site.
If you face difficulty in the plugin installation process, check out this step-by-step guide on how to install a plugin in WordPress.
Note: The User Journey addon is included in a WPForms Pro version; make sure to verify your license before installing the addon.
Step 2: Install and Activate the User Journey Addon
Once you've activated the WPForms plugin, you'll be able to install the User Journey addon.
To do that, head over your WordPress dashboard and click on WPForms » Addons.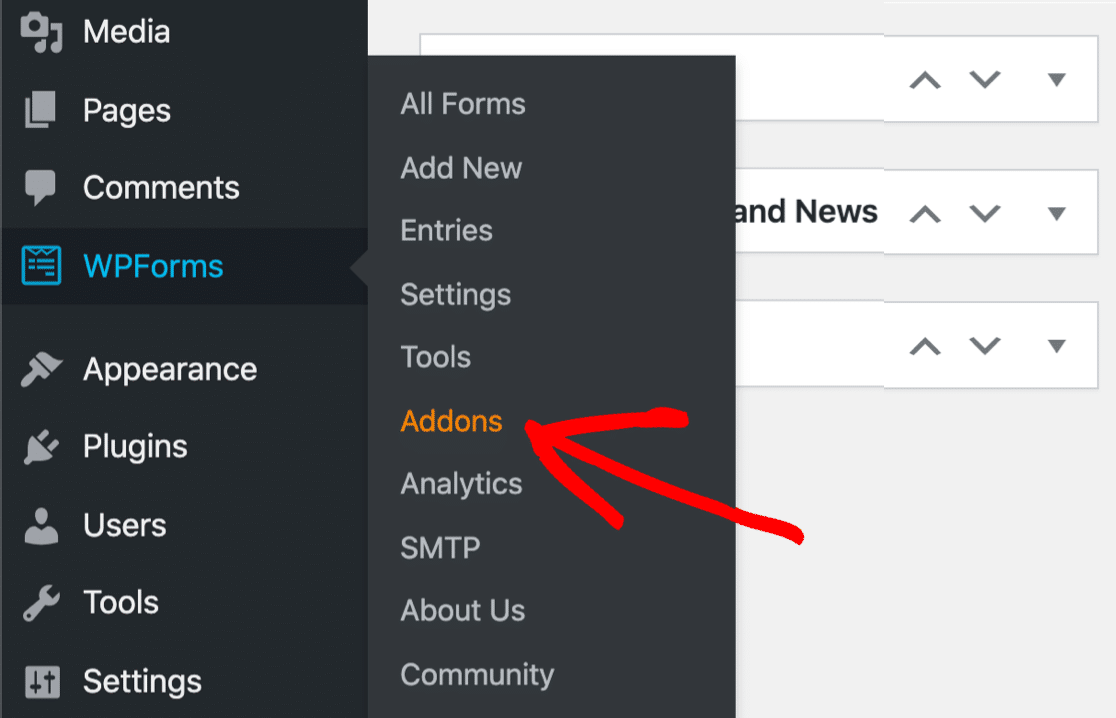 On the addons page, search for the User Journey addon and press it on to Activate.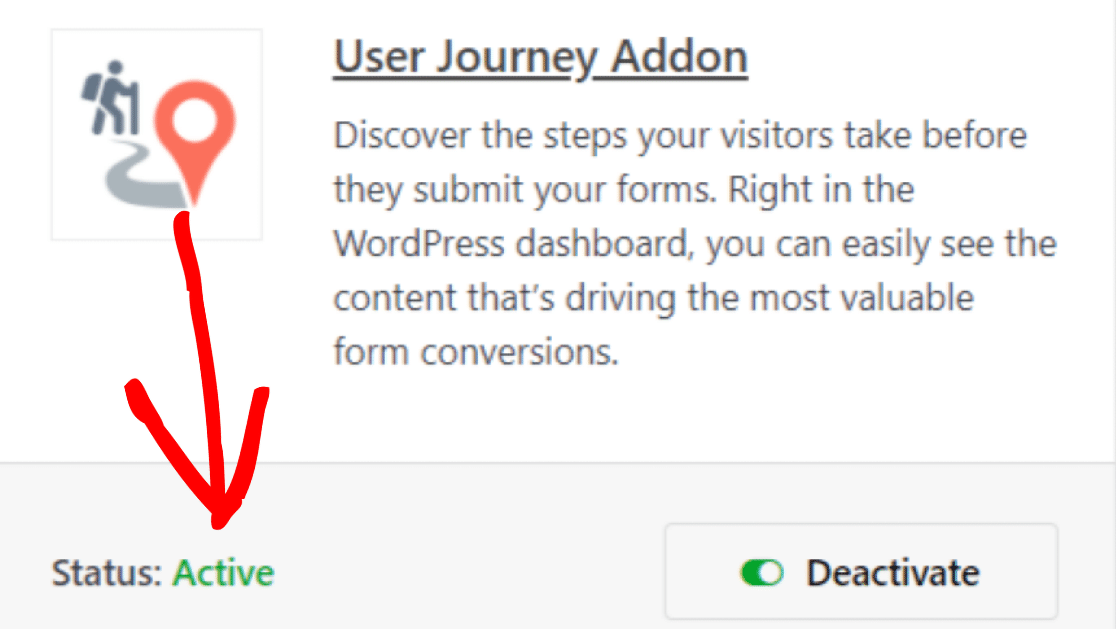 Step 3: View User Journey Report
Now that you've successfully installed the WPForms User Journey addon, you can check your user journey report directly on your WordPress website dashboard.
To view the user journey report on your dashboard, go toWPForms » Entries.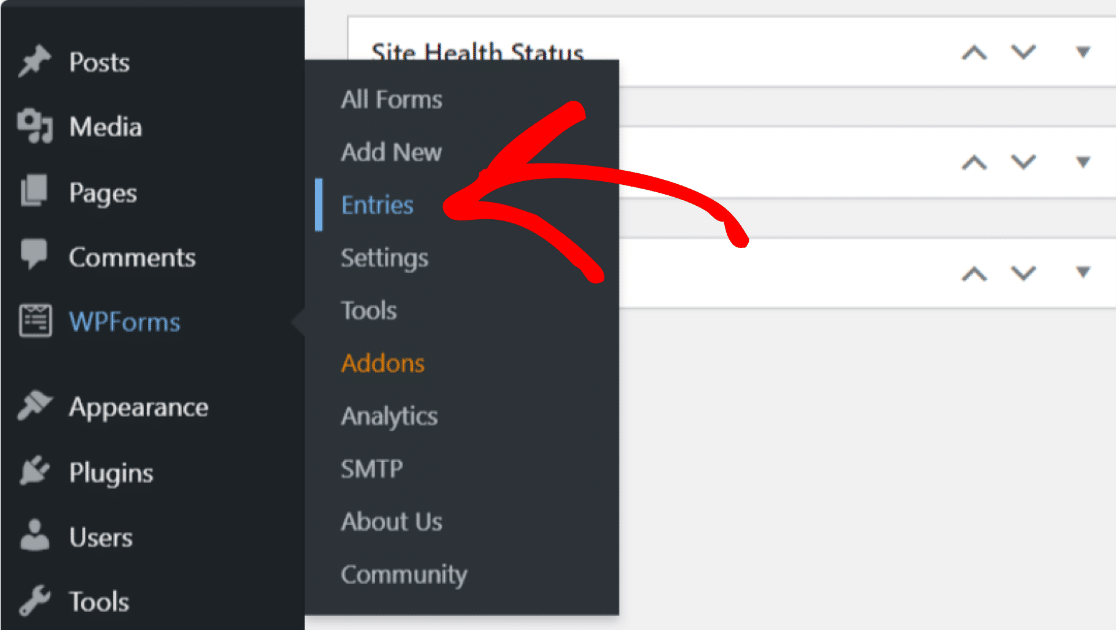 You'll see a list of forms you've created with WPForms. Click on the name of the Form to see more details.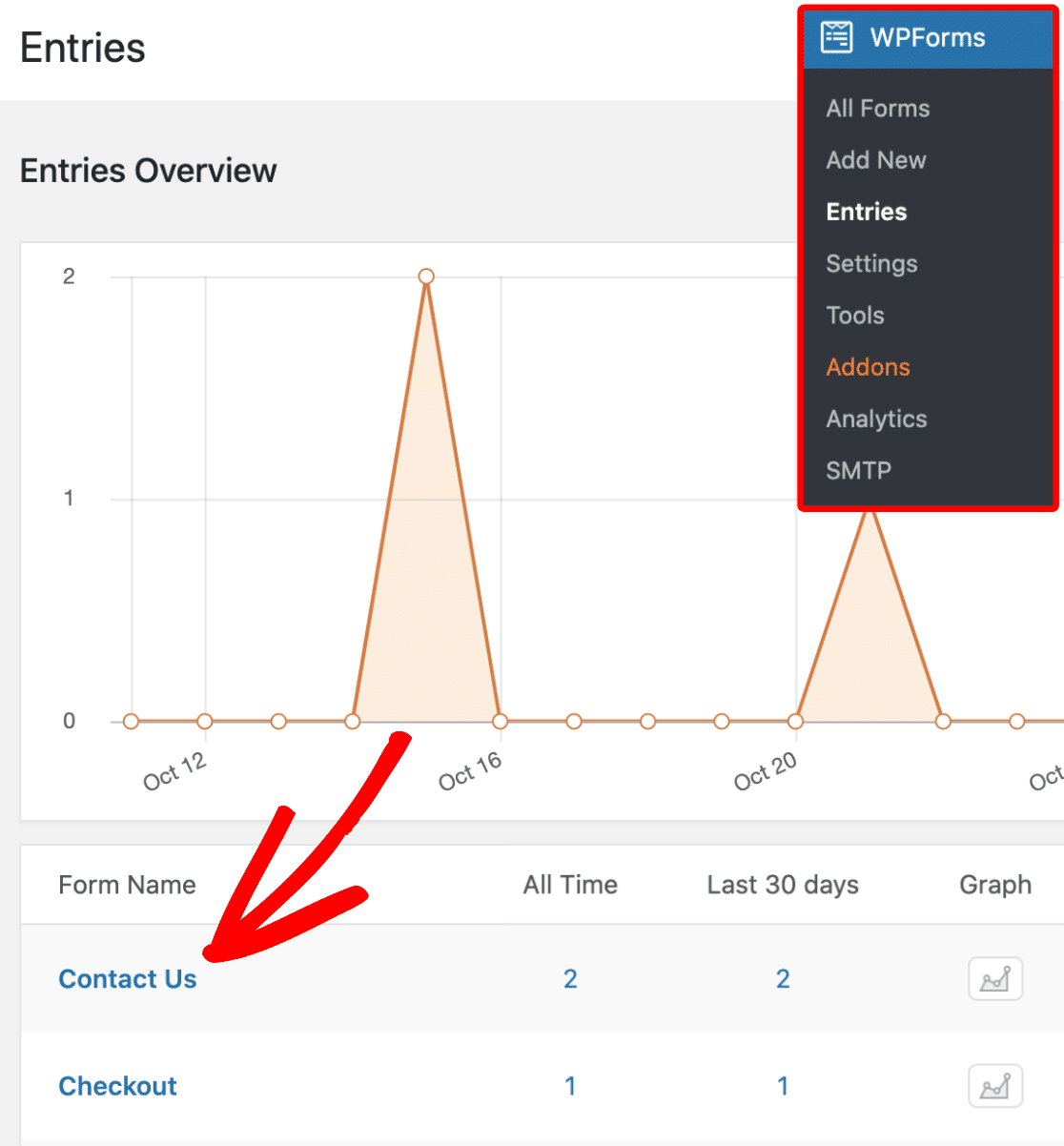 This will open the list of total users who submitted the form. To view the user's journey details, click the View button on the right.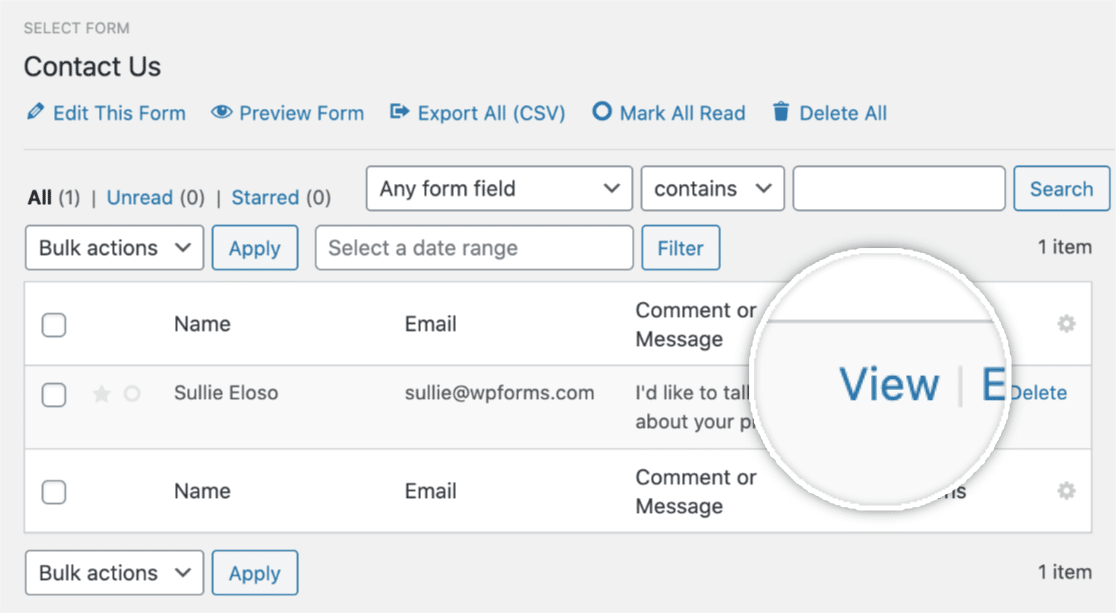 Once the page opens, scroll down until you see the User Journey section.
In the User Journey section, you check every single step a user took before submitting the form. It shows you:
a referral source
which pages the user's viewed
the date
time, and
how much time the user spent on each page of your website.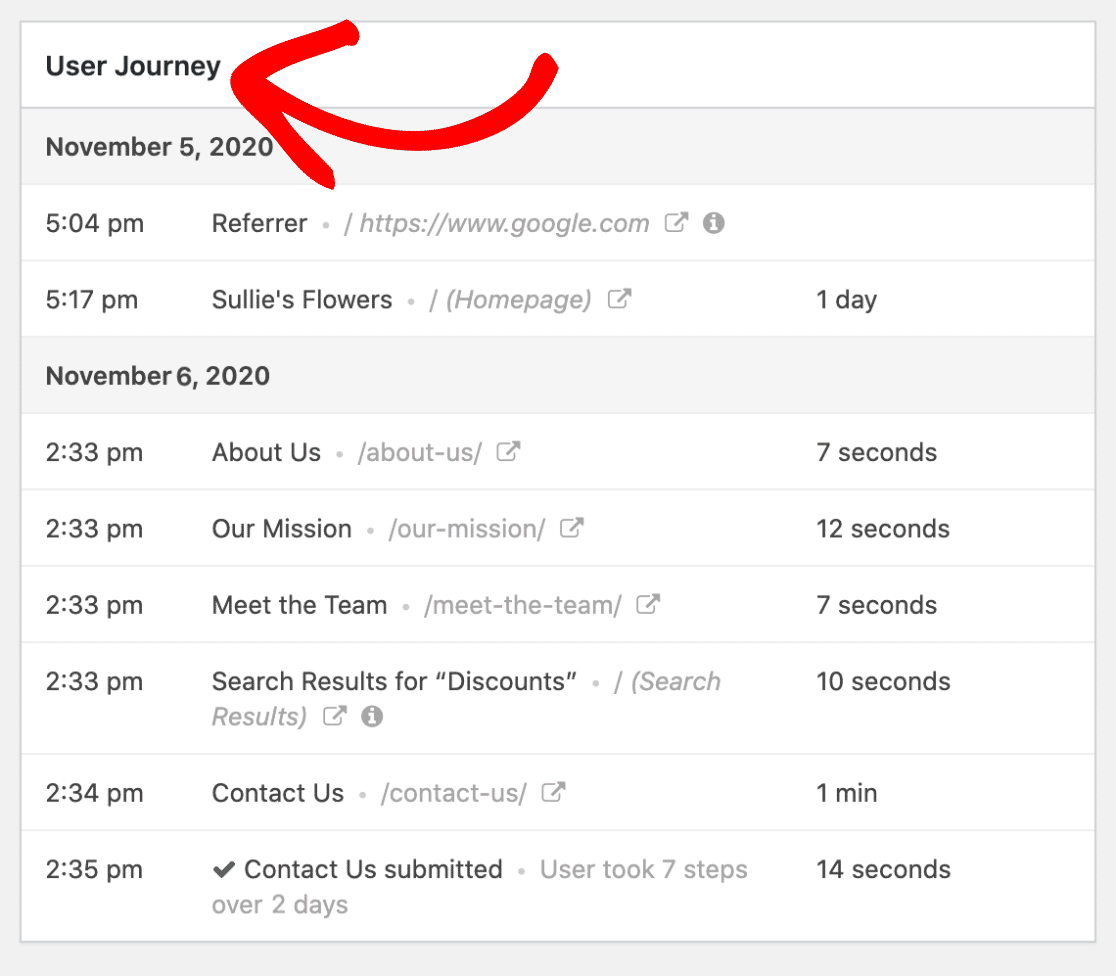 If you like you can also view the visited page by clicking the Open Window in a New Tab icon.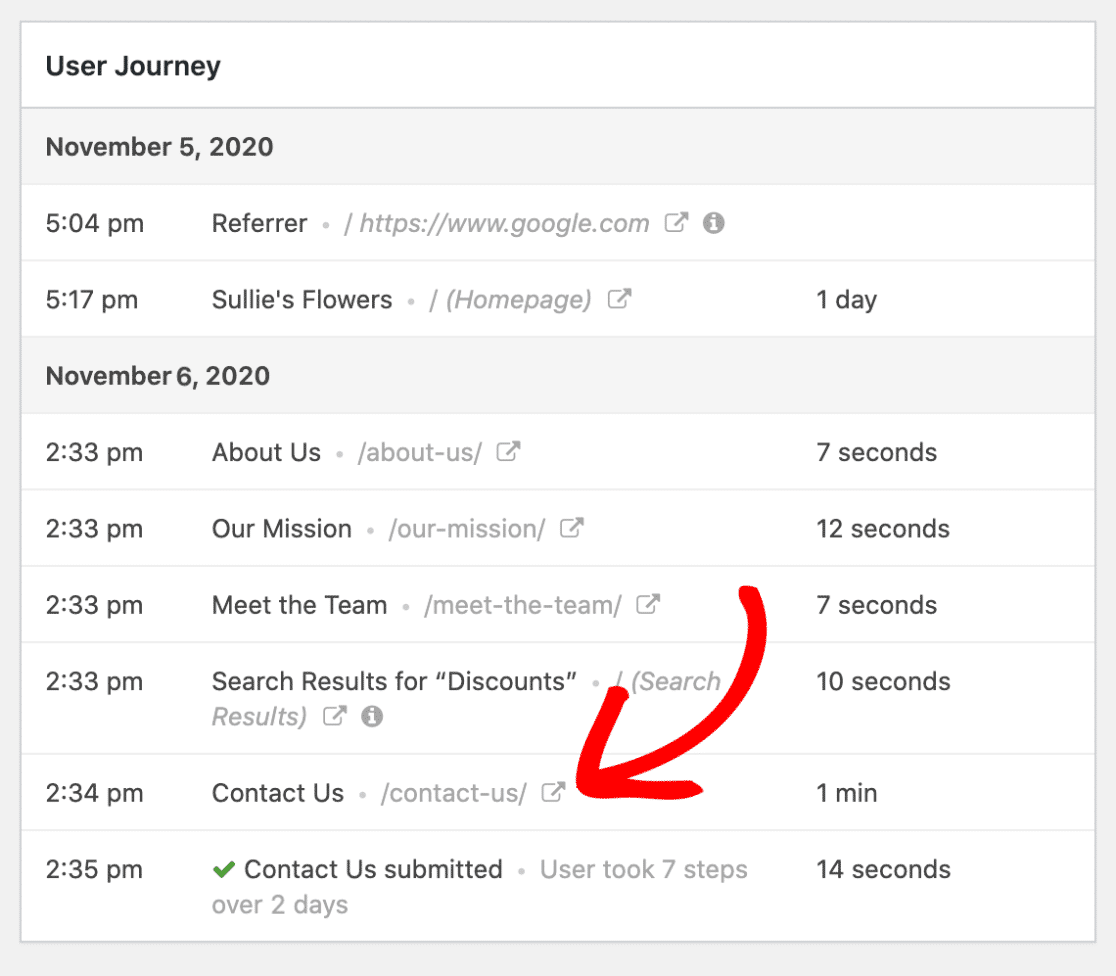 Awesome! And this is the user journey data you get with the User Journey addon. You can analyze it and use it to skyrocket your marketing game.
As you can see, the whole process doesn't require any HTML code to fetch the data. WPForms is a beginner-friendly plugin. It provides advanced features that can be easily accessed and used by novice users also.
Next, Track User Locations with WordPress Form Submissions
And there you have it! You now know how to track a customer journey without juggling any code.
With WPForms, you can also learn about the locations of your leads, you can track the location from where your visitors are filling out your forms. Check out our detailed article on how to track user locations with WordPress form submissions.
You might also be interested in learning how to use a Facebook pixel to track form submissions.
So, what are you waiting for? Get started with the most powerful WordPress forms plugin today.
And don't forget, if you like this article, then please follow us on Facebook and Twitter.