Do you want to set up WordPress link tracking on your site? Tracking links helps you to see the links your visitors are clicking most often.
In this tutorial, we'll look at the easiest way to track clicks in WordPress with a plugin. You can use the exact same method to track any link on your site, including affiliate links.
Create Your WordPress Forms Now
How Do I Track Links in WordPress?
To track links in WordPress, you'll need to install a link tracking plugin.
MonsterInsights is the best analytics plugin for WordPress. It lets you track your visitor activity across your website and makes it really easy to see the most popular links.
The great thing about MonsterInsights is that it lets you track links automatically without pasting complicated scripts. It also integrates perfectly with WPForms.
Keep reading to find out how easy it is to start tracking 3 different types of links on your website.
How to Set Up WordPress Link Tracking
Great! Let's get started with WordPress link tracking the easy way.
We're going to show you how to get started with MonsterInsights and track 3 different types of links:
If you already use a Google Analytics plugin on your website, be sure to deactivate and delete it before working through these steps.
First Up: Install the MonsterInsights Plugin
Let's start by installing and activating the MonsterInsights plugin.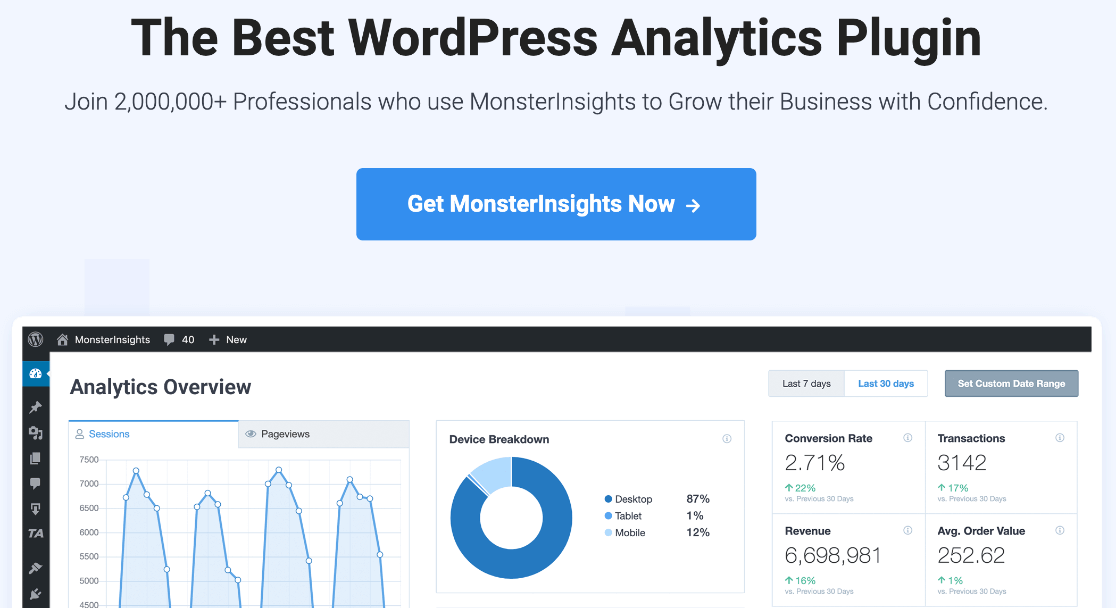 You can use this guide on how to install the MonsterInsights plugin if you need help getting everything set up.
Next, you'll want to connect MonsterInsights to your Google Analytics account.
There are tons of great features and addons to explore in MonsterInsights. For now, let's focus on links.
1. Affiliate Link Tracking in WordPress
Do you use affiliate links to make money from blogging?
It's important to know which affiliate links on your website are being clicked, and which ones aren't getting as much traffic.
When you have this information, you can quickly see the most popular links and improve the performance of the less popular ones.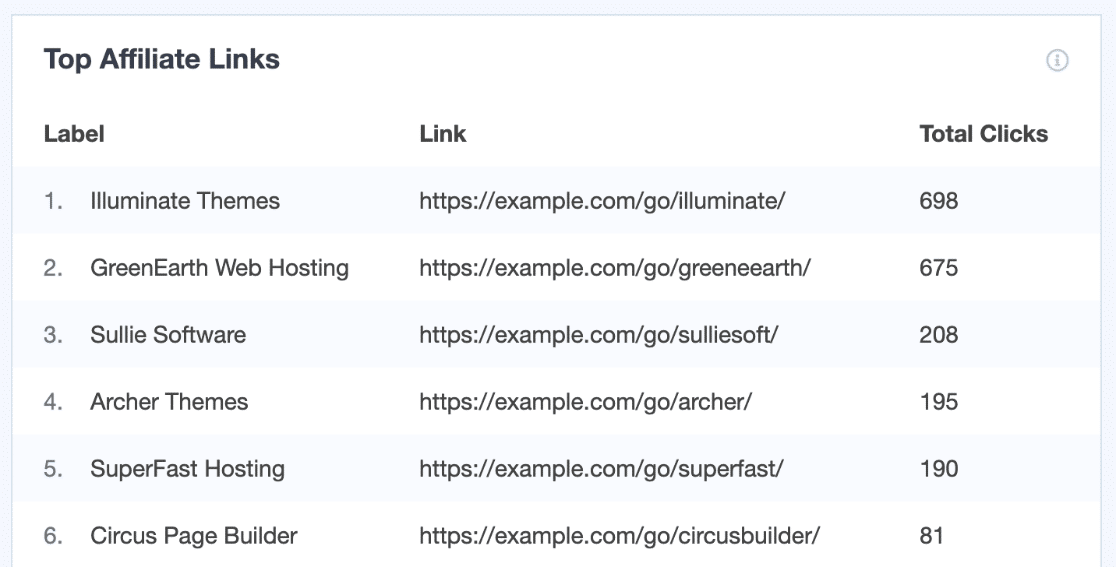 Let's set this up.
First, check the link prefix (or 'path') you're using for your affiliate plugin or link shortener. For example, if you're using ThirstyAffiliates, you'll find the prefix in the Link Appearance settings here: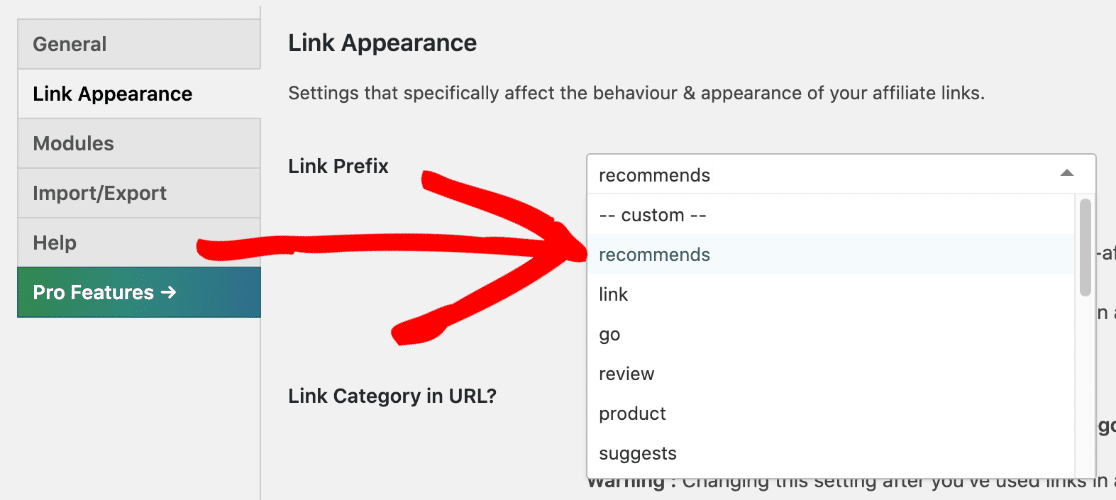 Now, you'll want to head to the Insights area of your WordPress dashboard. Click Settings » Publisher.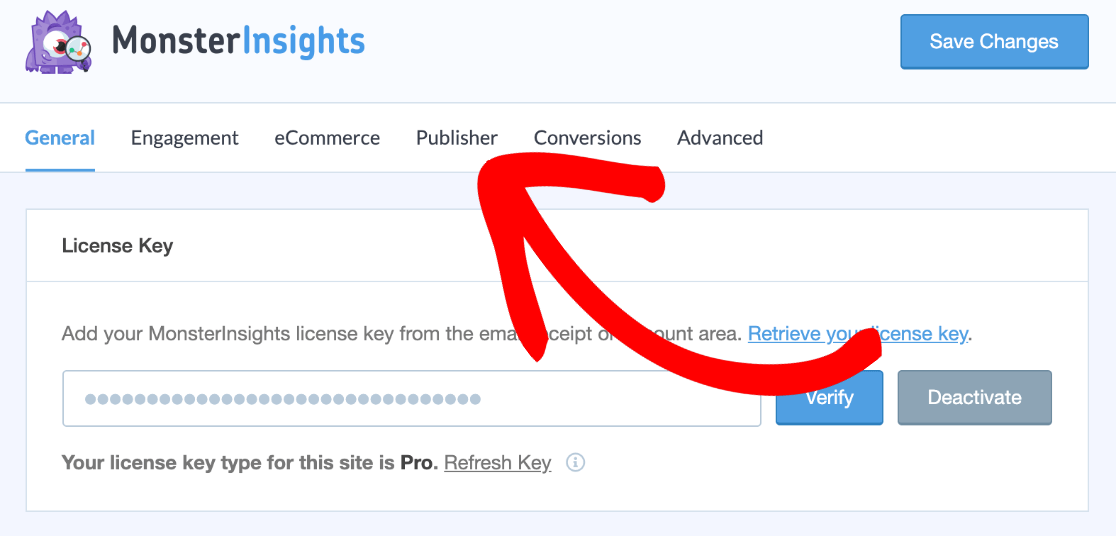 MonsterInsights lists all of the paths you're tracking here. Make sure that they match the path in your affiliate plugin. You can remove the ones you don't need by clicking the red X icon: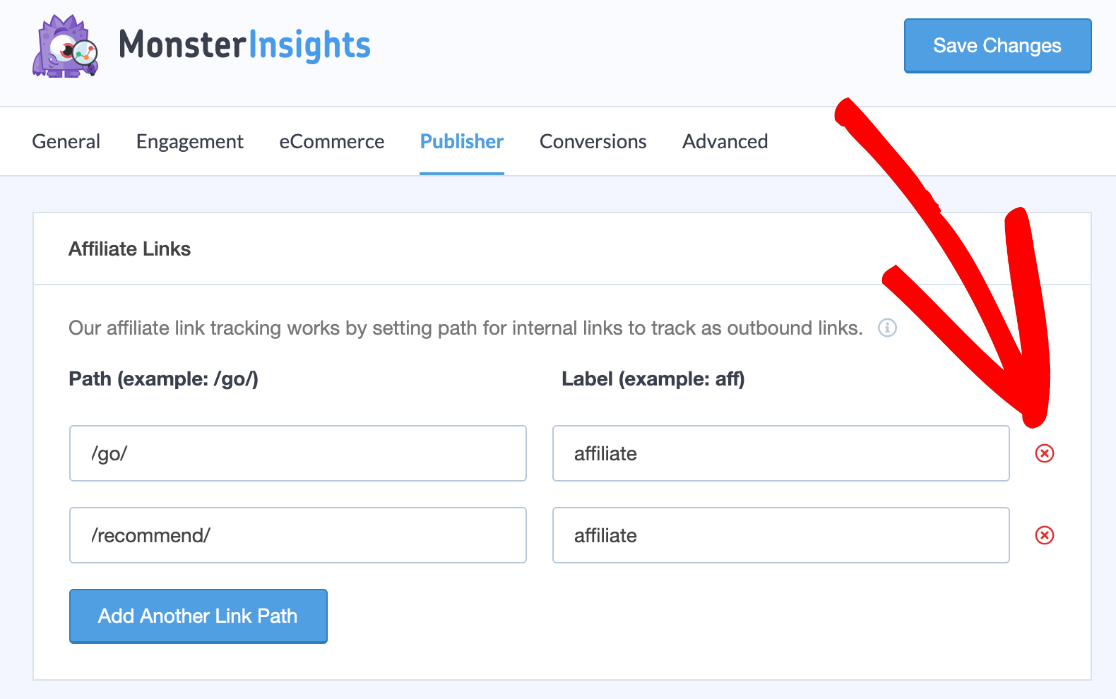 Great! Now that your path matches the prefix in your affiliate plugin, MonsterInsights will report the number of clicks these links get in the Publishers report.
You could also use Pretty Links to cloak your affiliate links and track them the exact same way. If you'd like more details, we reviewed Pretty Links in our guide to the best free plugins for WordPress.
Next up, let's find out how to track the links that leave your site.
2. Track Outbound Links in WordPress
With MonsterInsights, you can instantly see the links people are clicking to leave your site.
This is a great way to check which links your visitors find helpful. You can also use this report to check that you aren't losing visitors on important landing pages, which could impact conversions.
Tracking outbound links is even easier than tracking affiliate links. There are no settings to check at all.
To see the data, you'll want to look at the Publishers report in MonsterInsights. The Top Outbound Links report shows you the links that are clicked most frequently.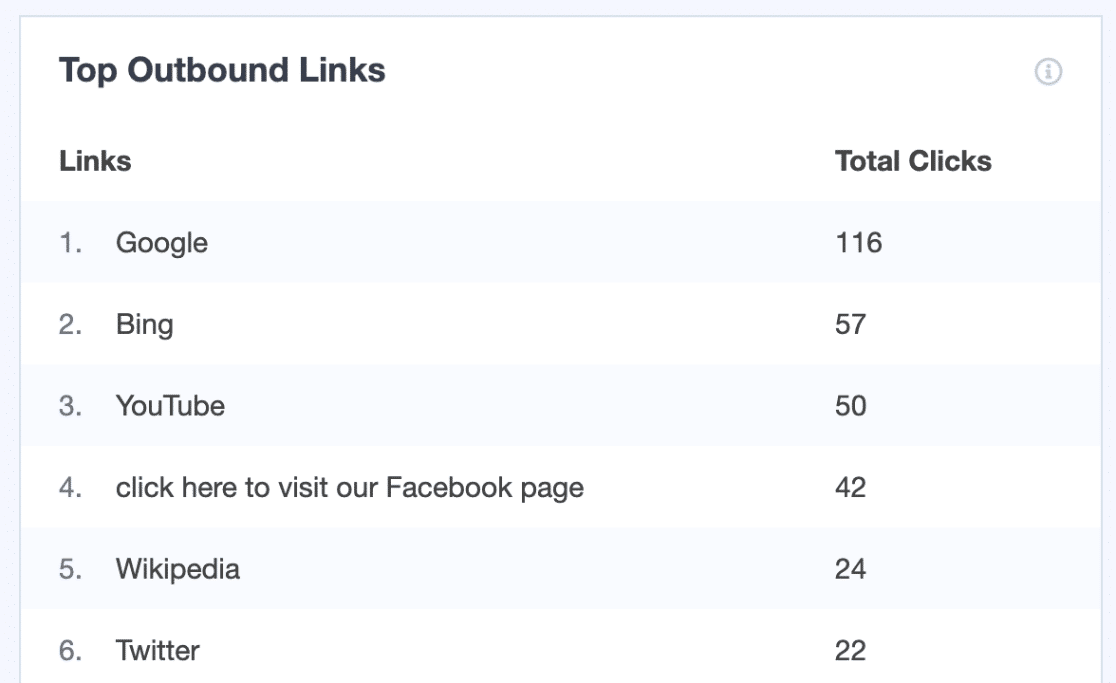 You can click the View All Outbound Links Report button to see more details in Google Analytics.
Now we can move on and track the links people use to get in touch with you.
3. Tel and Mailto Link Tracking in WordPress
MonsterInsights has a great form tracking addon that makes it easy to track your form conversions.
But not all of your visitors will get in touch using a form. That's why it's important to track links for your phone numbers and email addresses as well.
In your website, links to your telephone number start with tel: and typically look like this:
<a href="tel:202-555-0186">Click here to call us</a>
And links to email addresses start with mailto: and look like this:
<a href="mailto:[email protected]">Click here to email us</a>
Here's the neat thing: MonsterInsights tracks both of these automatically.
You'll find the details in the Event Category view in Google Analytics: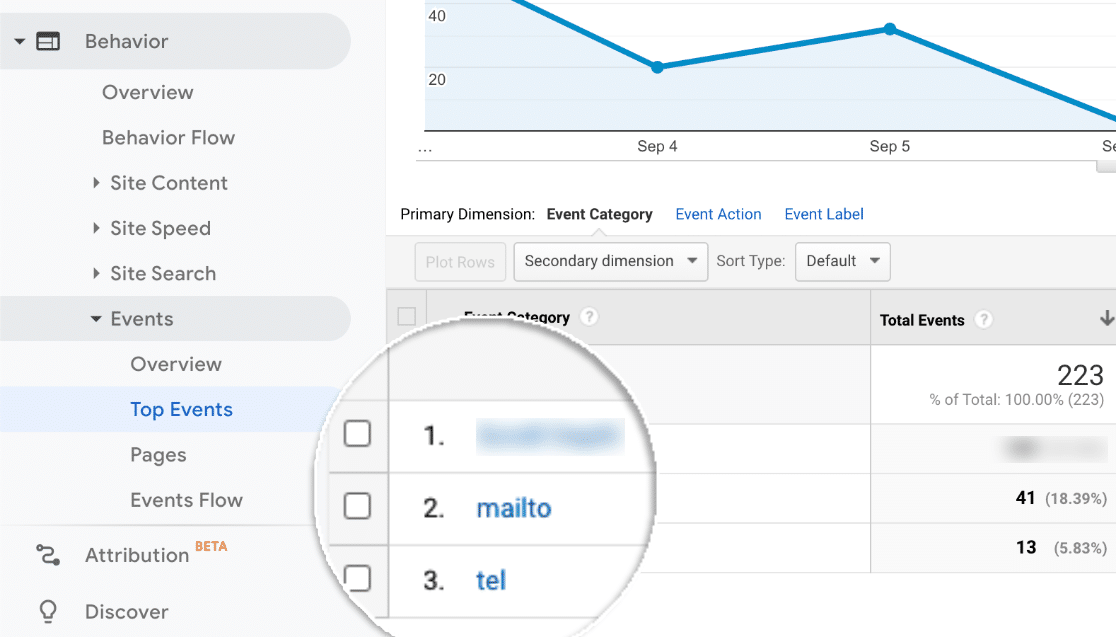 And when you click on any link here, you'll see the content of the link. This lets you easily track tel and mailto links for different phone numbers and email addresses on your website.
If you have an eCommerce store, you can track tons of useful information about your store's performance too. Check out this guide to setting up Google Analytics for WooCommerce.
Create Your WordPress Forms Now
Next Step: Track File Downloads in WordPress
And that's it! Now you have MonsterInsights set up, you can easily track links on your site in different ways. If you want to track our call-to-action buttons, we have a guide on tracking custom CTA buttons in WordPress that explains how to set that up.
Do you want more insight? Read this article to learn how to track WPForms file downloads and improve your lead magnets. It'll help you see which ebooks, media files, and other lead magnets are generating the most conversions.
You can also use Google Analytics to track form submissions, or track form submissions with a Facebook Pixel.
Ready to build your form? Get started today with the easiest WordPress form builder plugin. WPForms Pro works great with MonsterInsights and offers a 14-day money-back guarantee.
If this article helped you out, please follow us on Facebook and Twitter for more free WordPress tutorials and guides.