Would you like to verify your WPForms license? Verifying your license key will provide access to automatic updates and support, completing the installation process.
In this tutorial, we'll show you how to verify your WPForms license from within your WordPress site.
---
Before we get started, be sure to install the WPForms plugin on your site.
Accessing Your License Key
Once you have installed and activated the plugin, you will need to get your license key that you will use to verify your WPForms installation.
To access your license key, you must be logged into your WPForms account. Once you log in, you will find your License Key by clicking on the Downloads tab.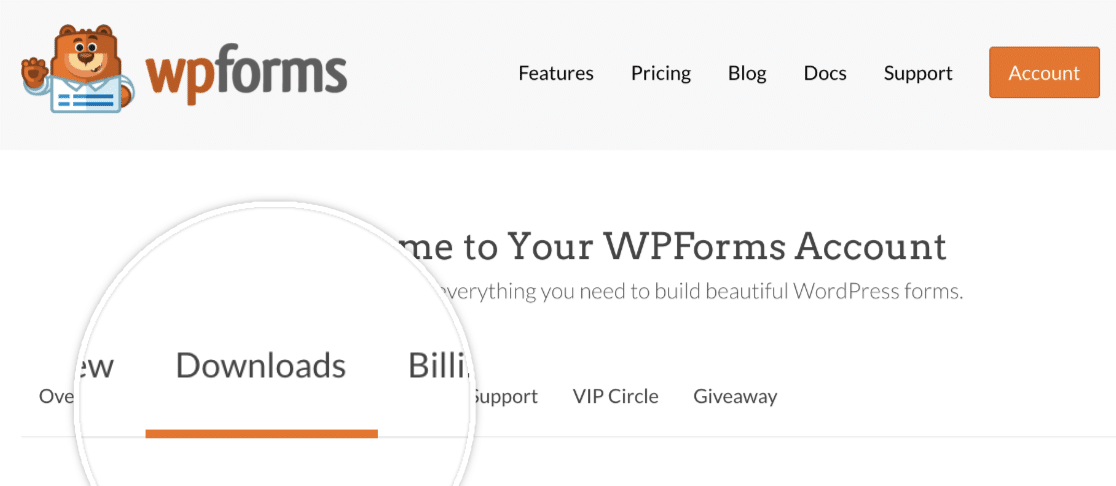 You can quickly copy your license key by clicking on the clipboard icon.

Verifying Your WPForms License
After copying your license key, you will have to verify your WPForms license in order to access the features that come with your license and the plugin updates.
You can do this by going to WPForms » Settings inside your WordPress Dashboard.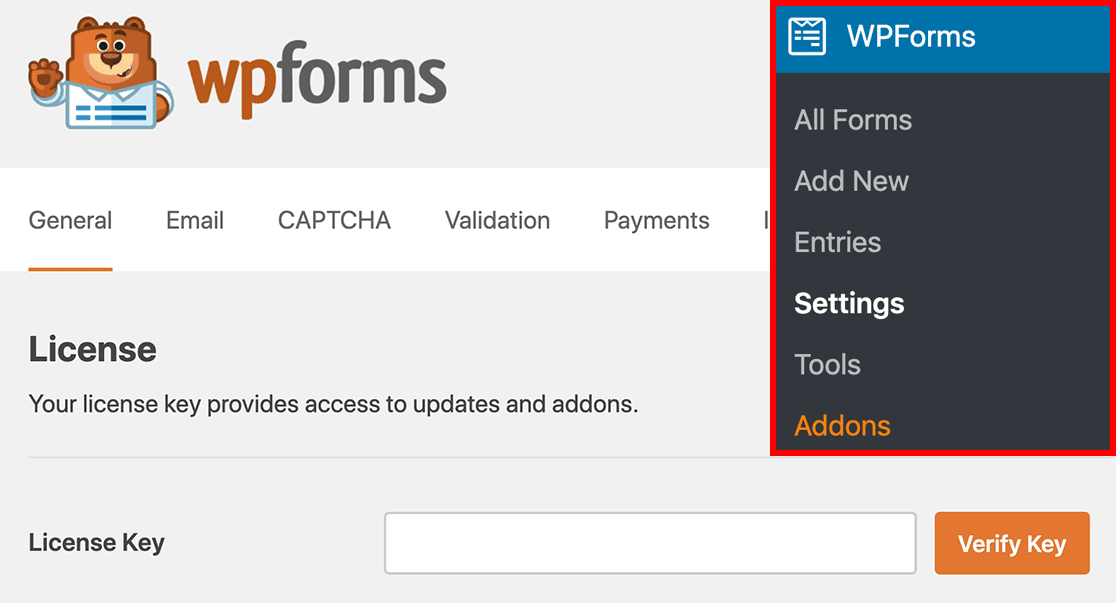 Then put the license key that you have just copied into the License Key field of your WPForms plugin settings.
After that, click on the Verify Key button to activate your license on your site.

If your license has been successfully activated, you will see a notice letting you know that your site is receiving automatic updates.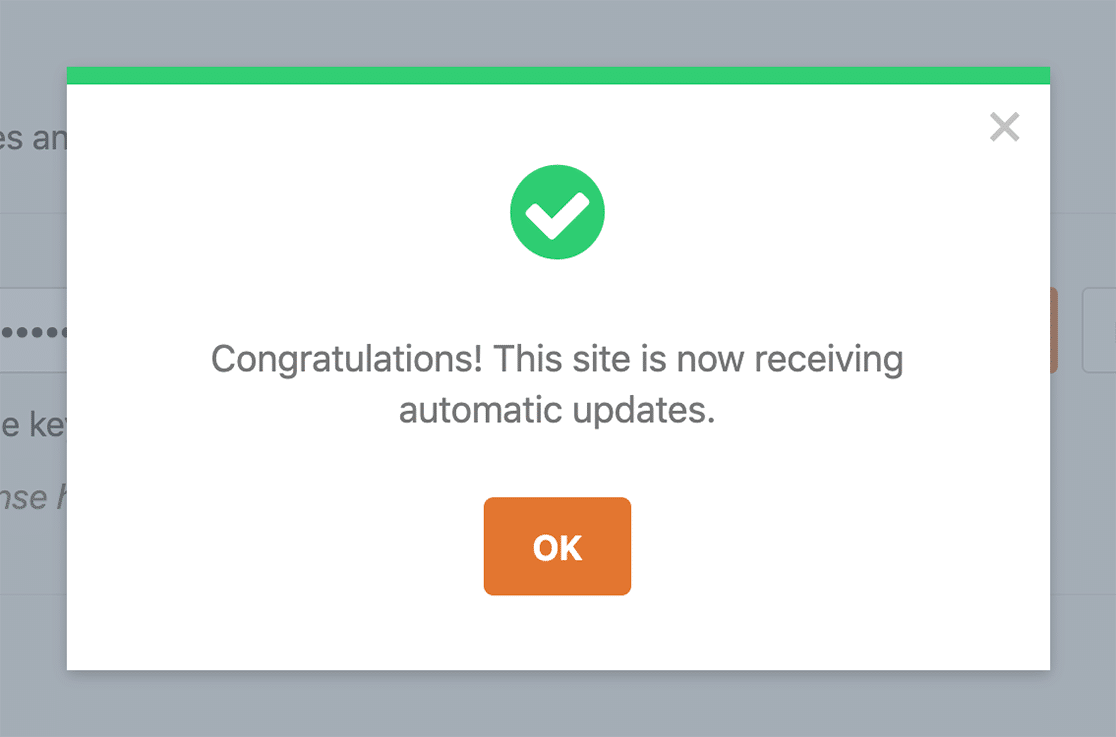 Below the License Key field, you should now see a note with your license level.

Congrats! Now that your license is verified your site will receive automatic updates for WPForms.
Frequently Asked Questions
How many sites can I use my WPForms license on?
Each of our license levels have different site limits. So, for example, our Basic license can only be used on a single site. Check out our pricing page for the complete list of the site limits for each license level.
Do subdomains get counted toward site limits?
Each subdomain/subsite will count separately towards the site limit. If you have a subdomain/subsite but reached your license level's site limit, you have the option to upgrade your license key.
Next, would you like to know how to set up a form or how to change how your form behaves based on a user's input? Be sure to check out our guide showing you how to create your first form or make your forms more powerful with our 'smart' conditional logic.