Documentation, Reference Materials and Tutorials for WPForms
You have already installed WPForms and you are ready to create your first form. This walkthrough is designed to help you get started with step by step instructions.
If you don't like the video, or need more instructions, then please continue reading.
1. First, you need to login to your WordPress admin area. Click on WPForms menu item in the admin bar.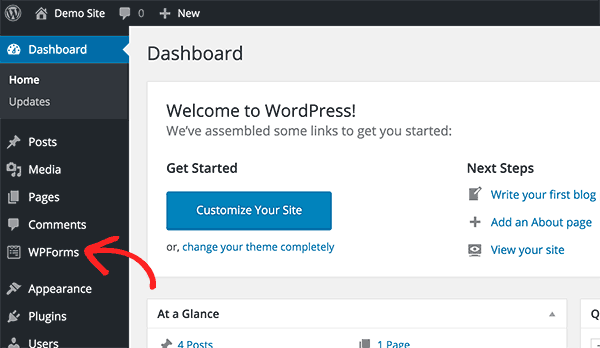 2. Your forms list will be empty, since you haven't created any forms yet.
Click on the Add New button to continue.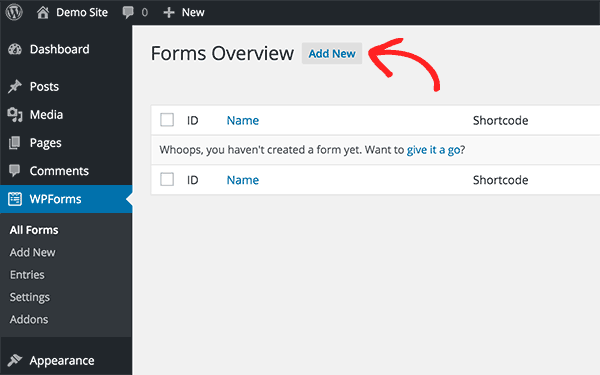 3. This will launch the WPForms Form Builder. First you need to enter the form name, for example, 'Contact Us'.
4. Below the form name, you will find 'Select a template' section.
These are pre-built templates for commonly used forms to help you quickly get started.
Click on a template to continue.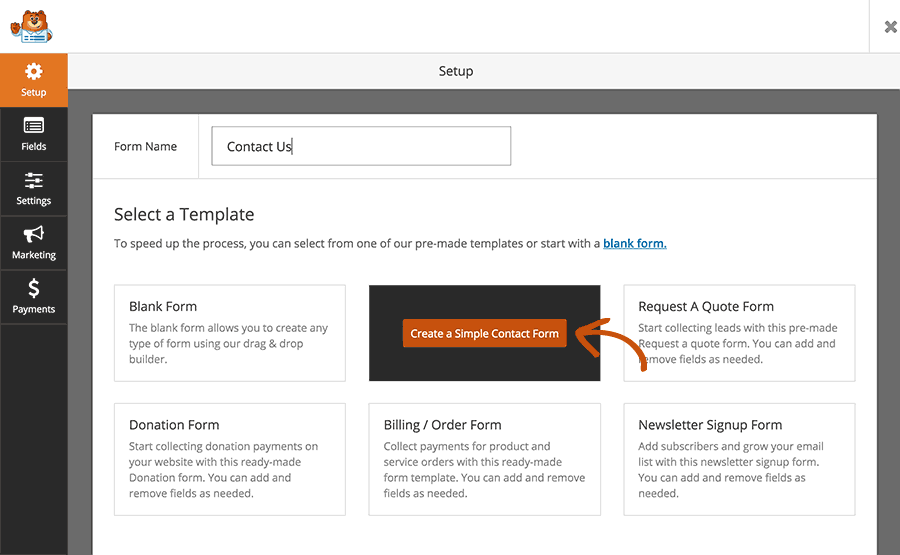 5. Form Builder will now take you to Fields section.
The left pane has form fields that you can add to your form. On the right hand, you will see an editable preview of your form.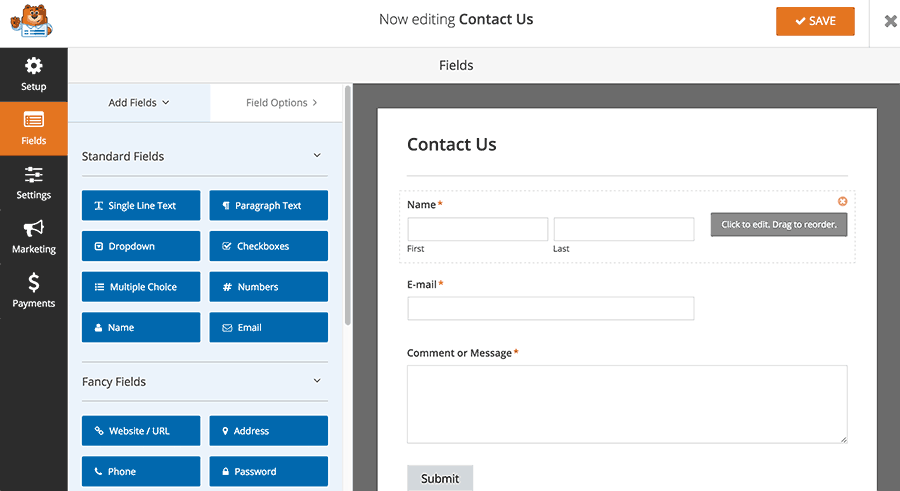 6. Simply click on a field from the left to add it into your form.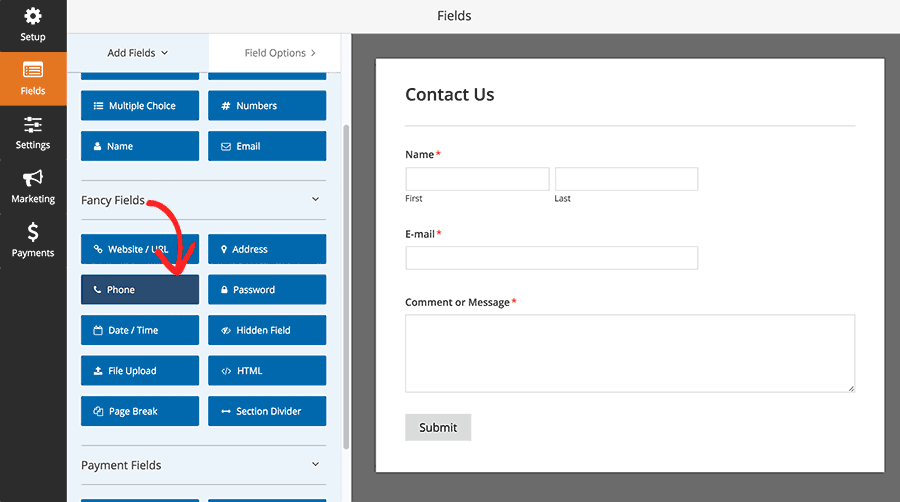 7. The new field will appear at the bottom, just above the submit button.
You can simply drag and drop to reorder form fields.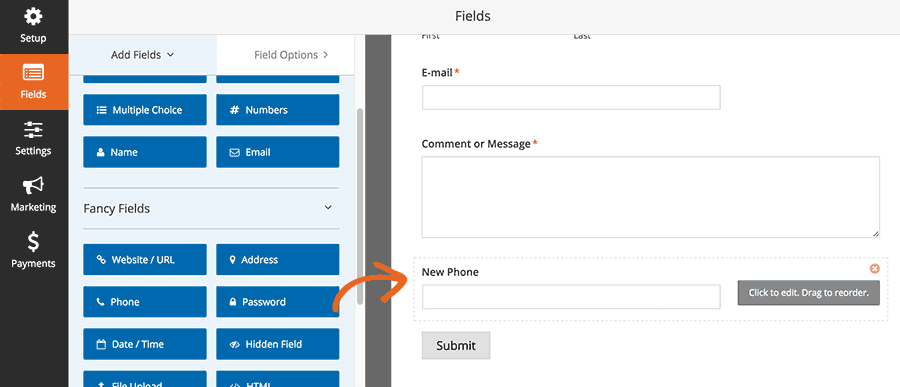 8. You can also click on a field to edit it. The field options will appear in the left pane.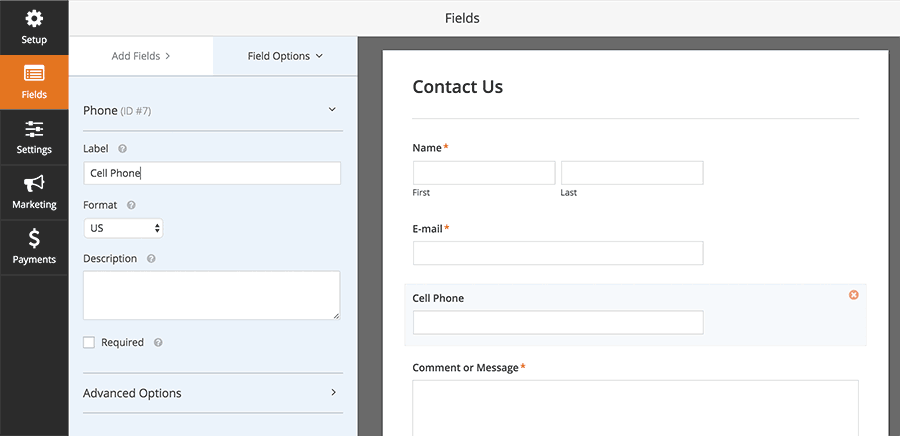 9. Once you are satisfied with your form, you can click on the settings tab or the submit button.
This will take you to your form settings.
10. The settings page is divided into three sections General, Notifications, and Confirmation.
In the general section, you can change the form name and description.
You can also change the text that appears on the submit button and turn on/off honeypot spam protection.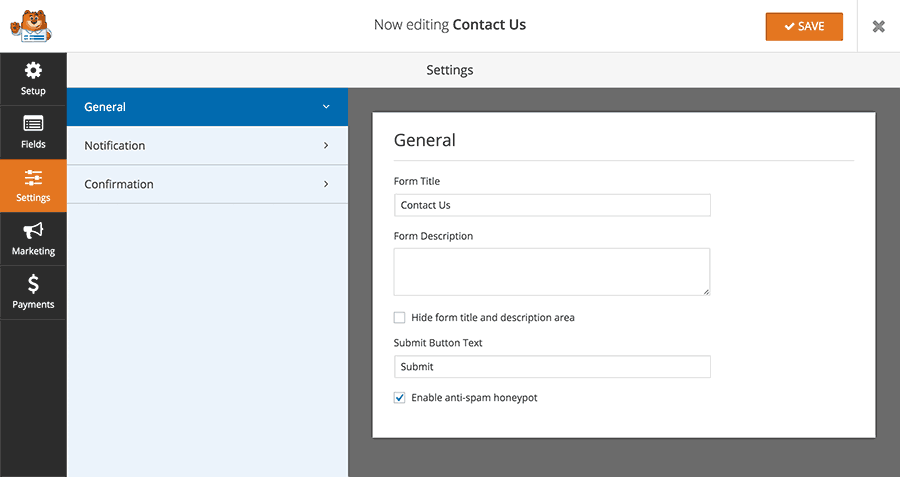 11. On the notifications tab, you can turn notifications on and off.
You can also add additional email addresses separated by commas. These email addresses will also receive notifications when the form is submitted.
The notification email will contain all the information submitted by a user through the form.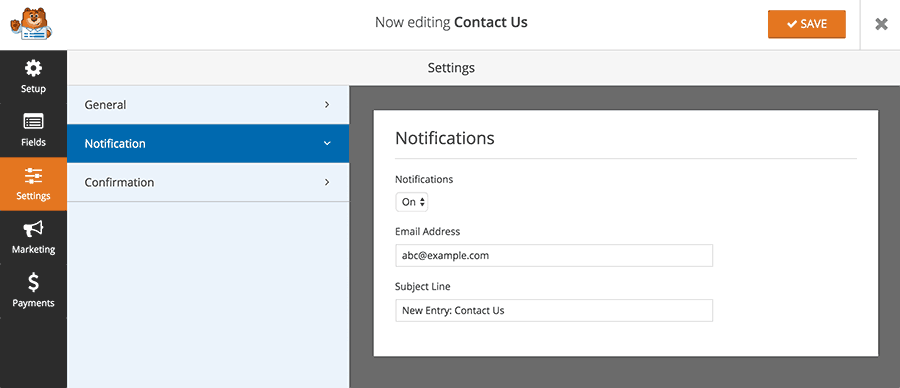 12. Click on the confirmation settings page. This is where you can choose what to do when a user has successfully submitted a form.
You can show them a message, redirect them to a page on your WordPress site, or you can redirect them to any other web address as well.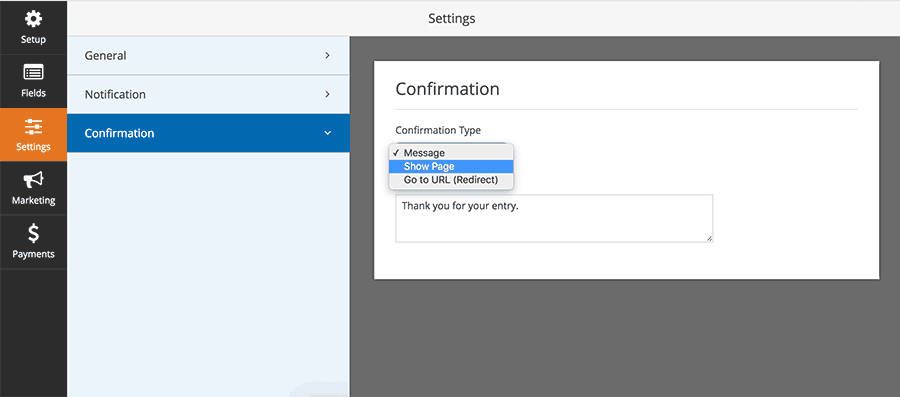 13. Click on the Save button at the top to save your form, and then click on the close button to exit the Form Builder.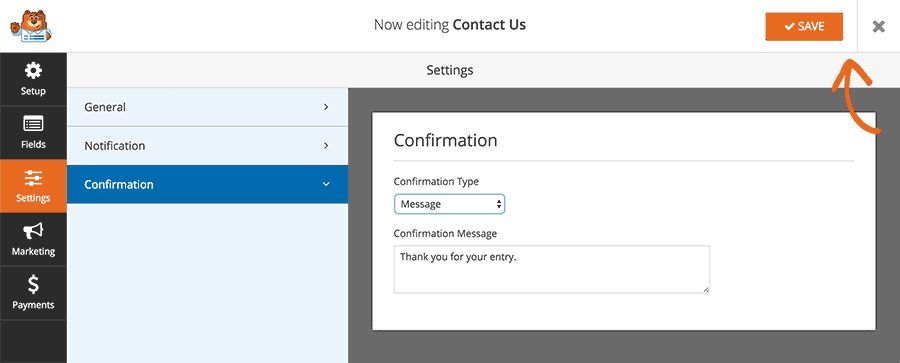 Adding Your Form to a WordPress Page on Your Site
14. Adding a form anywhere on your website is extremely simple with WPForms.
Create a new WordPress page or edit an existing one. Click on the Add Form button above the page editor.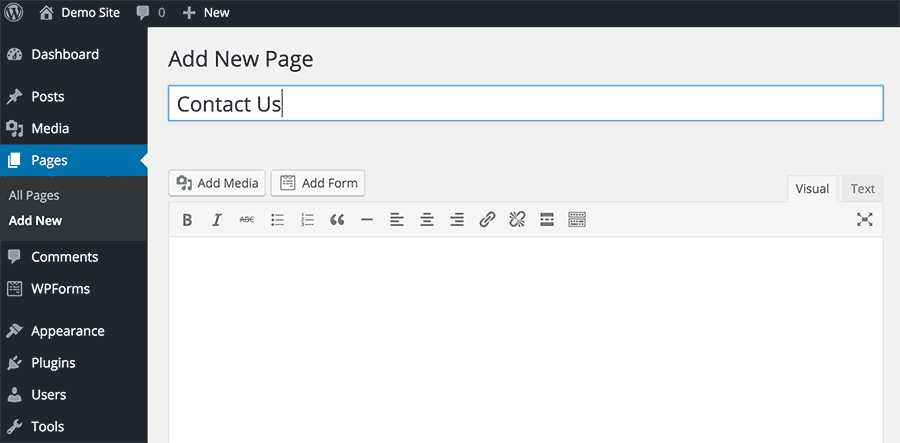 15. This will bring up Insert Form popup. Select your form from the drop down menu and then click on the Add Form button.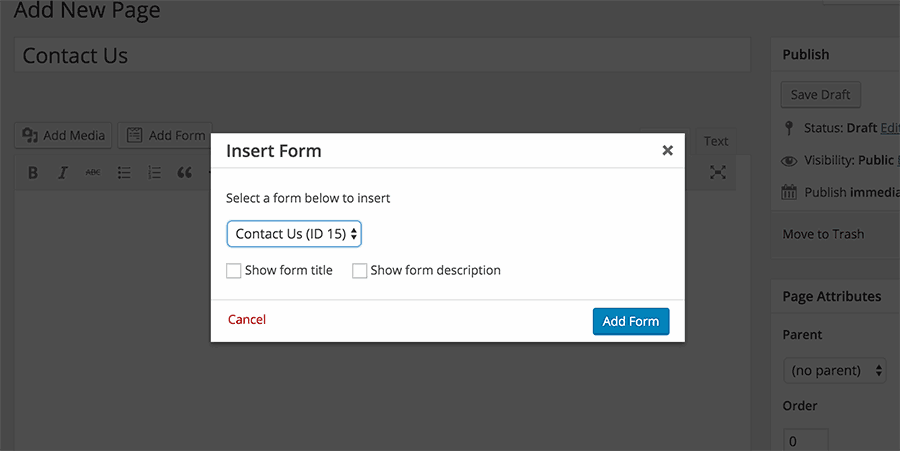 16. A form shortcode will be added to the page editor. You can now publish the page and visit your website to see your form in action.
Here's a sample of how the form would look like on a live site: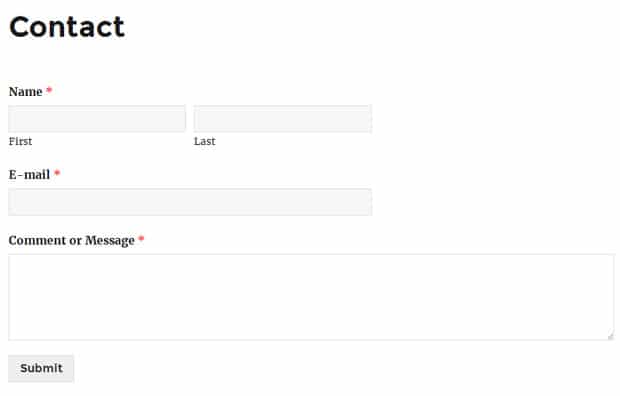 We hope you found this article useful. Have fun creating more forms with WPForms.