Want to stop spammers from filling out your forms? WPForms makes it super easy to add anti-spam protection to your forms through multiple CAPTCHA options.
In this article, we'll walk you through the differences between the built-in CAPTCHA integrations in WPForms: reCAPTCHA and hCaptcha.
---
reCAPTCHA
reCAPTCHA is a free spam prevention service provided by Google. There are three types of reCAPTCHA available for your forms: v2 Checkbox reCAPTCHA, v2 Invisible reCAPTCHA, and v3 reCAPTCHA.
v2 Checkbox reCAPTCHA
With this classic form of reCAPTCHA, the user must check a box to confirm that they are human.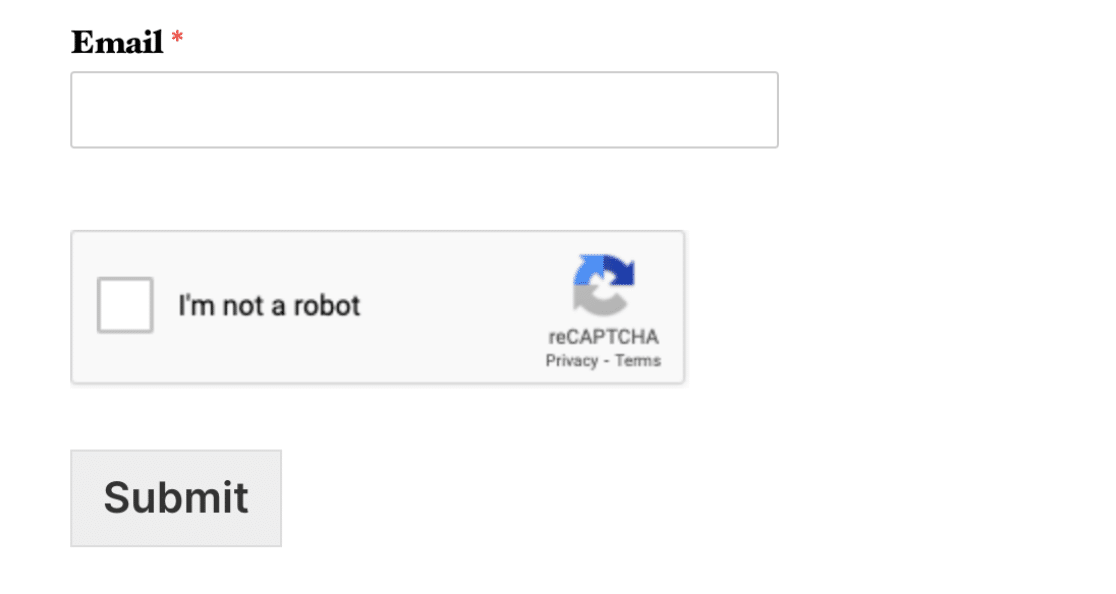 v2 Invisible reCAPTCHA (recommended)
When Invisible reCAPTCHA is used, the user won't see any extra field within your form (no checkbox). A small badge is added to the lower right corner of the screen that links to Google's terms of service and privacy policy.
Just like the v2 Checkbox reCAPTCHA, v2 Invisible reCAPTCHA will in some cases ask the user to answer image-based questions to ensure they are not a spam bot.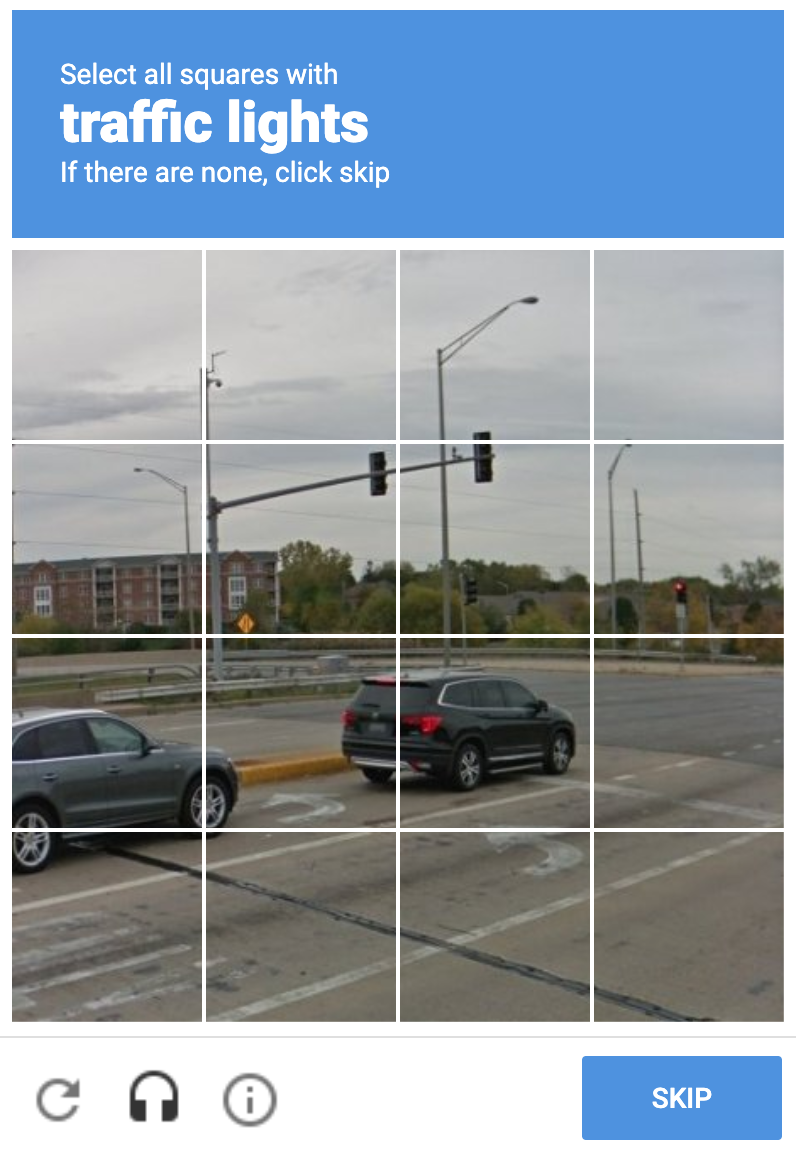 v3 reCAPTCHA
Much like Invisible reCAPTCHA, in v3 reCAPTCHA the user will only see a small badge in the lower right corner of the screen that links to Google's terms of service and privacy policy. However, v3 reCAPTCHA will never display a captcha like the image question shown above. Instead, it runs completely in the background.
To avoid asking for user interaction, Google will monitor the user's behavior on your site to look for what it considers suspicious activity. Then, reCAPTCHA will assign them a score. You will decide the score needed to allow your forms to submit.
If a user's reCAPTCHA score does not meet your requirements, they will have no way to submit your form. This is a major difference from the v2 reCAPTCHA options, which provide an opportunity for the user to prove that they're human.
Since there is a chance that v3 reCAPTCHA may prevent some legitimate users from submitting your forms, we recommend using v2 Invisible reCAPTCHA on most sites. v3 reCAPTCHA is recommended only for advanced users, if advised by support, or if running Google AMP.
hCaptcha
hCaptcha is a free reCAPTCHA alternative that is known for focusing on user privacy – they only ever collect necessary user data, and clearly lay out which information they collect (and how they use it).
Similar to reCAPTCHA's v2, hCaptcha currently offers a checkbox style CAPTCHA for your forms, where a user must check the box to prove that they're human.

Based on the user's activity and your difficulty settings, hCaptcha may also sometimes ask a user to answer image-based questions to confirm that they aren't a bot.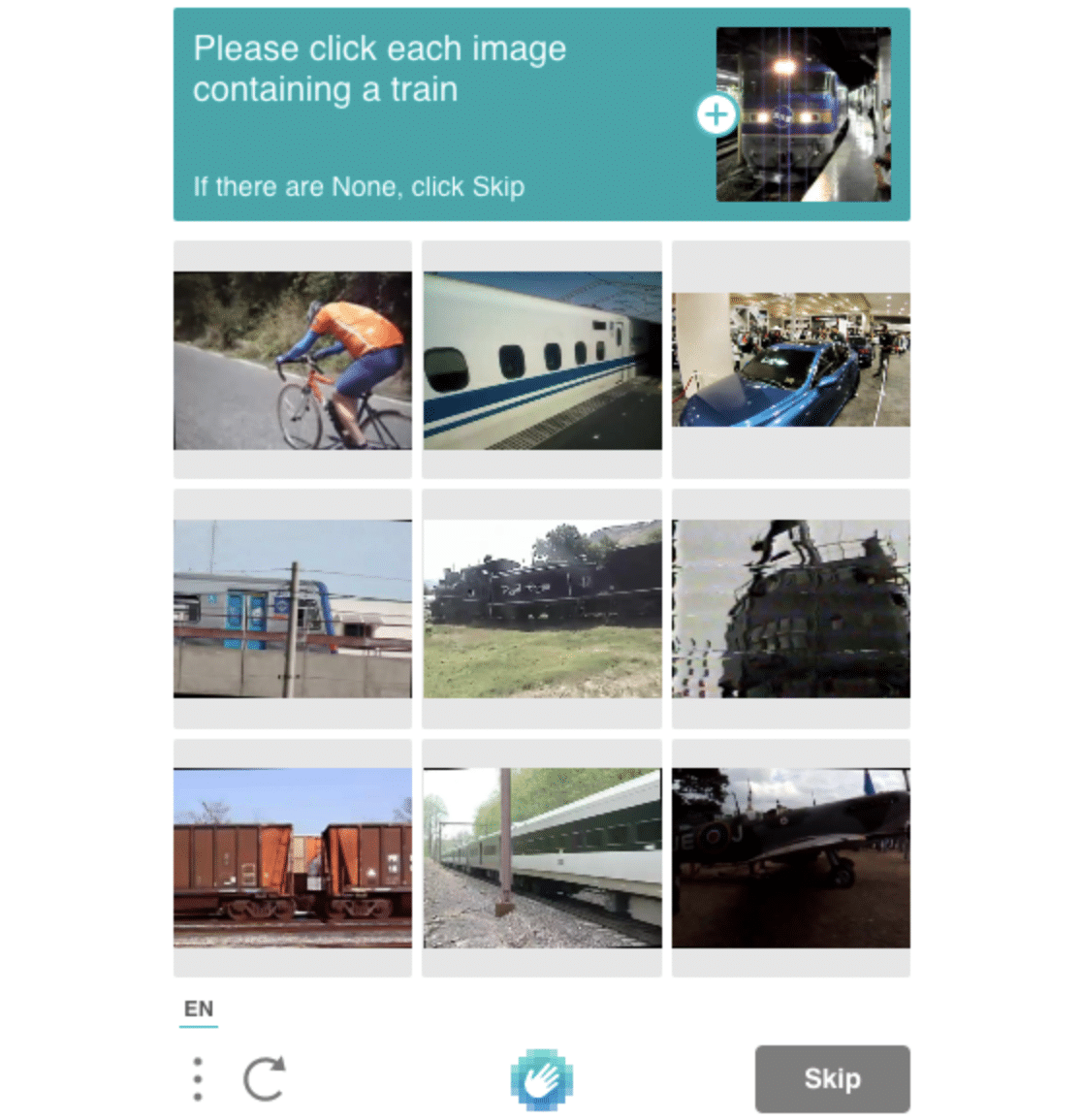 hCaptcha offers you control over the difficulty of the image challenge, ranging from Easy to Always On. Each difficulty level influences how often your users will see an image challenge. For example, setting the value to Always On means the user will always be presented with an image challenge, while setting the value to Easy means a user will only occasionally be presented with an image challenge.
One major difference between hCaptcha and reCAPTCHA is that hCaptcha offers payouts for successfully completed image captchas on a site. If you'd like to learn more about hCaptcha's payment system, you can check out hCaptcha's Frequently Asked Questions for more information.
That's it! We hope this guide helped you understand the different CAPTCHA options available in WPForms.
Next, would you like to find out how to customize automatic notification emails for your forms? Be sure to check out our notifications tutorial for details on how to email the person who submitted the form, add a header image, and more.