Do you want to learn how to detect user locations with WordPress form submissions? Knowing where site visitors filling out your forms are from can help you cater to their needs and turn more leads into paying customers.
In this article, we'll show you how you can learn about the locations of your leads using WPForms and the Geolocation addon.
Detect User Geolocation With Forms
Why Track the Locations of Site Visitors?
Learning the locations of those filling out your WordPress forms helps you see where your visitors are originating from.
For instance, if a user fills out your t-shirt order form, knowing their exact geolocation on a map lets you ensure accurate delivery.
Besides, tracking WordPress user location allows you to:
Now let's take a look at how to find out the locations of site visitors filling out your WordPress forms.
How to Track User Locations with WordPress Form Submissions
Here's a step-by-step guide to tracking your form user's locations using a WordPress plugin.
Step 1: Create a New WordPress Form
The first thing you'll need to do is install and activate the WPForms plugin. It's the world's best form builder and works as a fantastic WordPress locations plugin. For more details, see this step-by-step guide on how to install a plugin in WordPress.
Next, create a new WordPress form. For help with this step, you can check out our tutorial on how to create a simple contact form in WordPress. Just remember, no matter which type of WordPress form you create, you can track the location of your leads.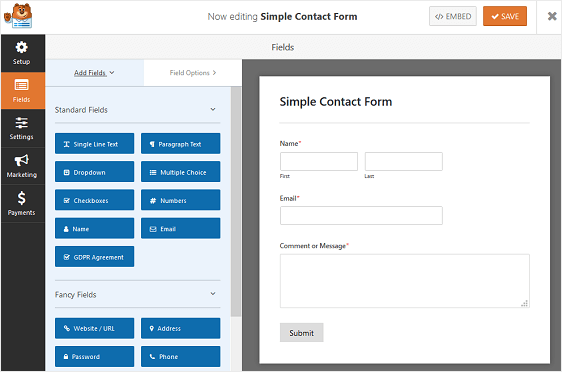 You can add additional fields to your WordPress form by dragging them from the left-hand panel to the right-hand panel.
Then, click on the field to make any changes. You can also click on a form field and drag it to rearrange the order on your contact form.
When your form looks the way you want it to, click Save.
Step 2: Set Up Geolocation Tracking for WordPress
Once your WordPress form is ready, you'll need to install and activate the WPForms Geolocation addon.
This addon lets you collect and store your site visitors' geolocation data when they submit forms on your website. It collects the country, state, and city and stores this data with their form submissions.
To start, go to WPForms » Addons and find the one labeled Geolocation Addon.
Click Install Addon and then Activate.

The Geolocation addon is now ready to start collecting site visitor location data since it's a simple plug-and-play addon.
In other words, there are no settings to configure. Once the addon is installed and activated, it's ready to work for you.
Step 3: Get WordPress User Location Data in Form Entries
Once someone submits a form on your website, the Geolocation addon automatically collects the site visitor's location information in WordPress.
To view the geolocation data, go to WPForms » Entries and click View to access a form entry's submission data.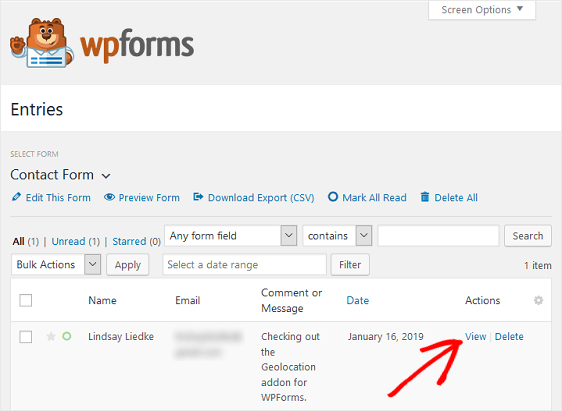 Once you do this, you'll see an interactive Google Map, as well as the following information:
City, State
Zip code
Country
Approximate latitude and longitude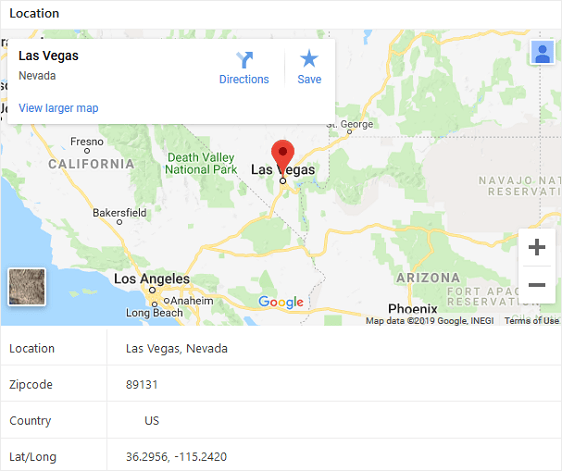 This information directly relates to the user that submitted the form. So you'll get a custom map showing where they're located.
You can also use the geolocation addon to increase user convenience when they're filling in location details.
When you enable this feature, it'll display an address autocomplete field. You can also display a map if you'd like to.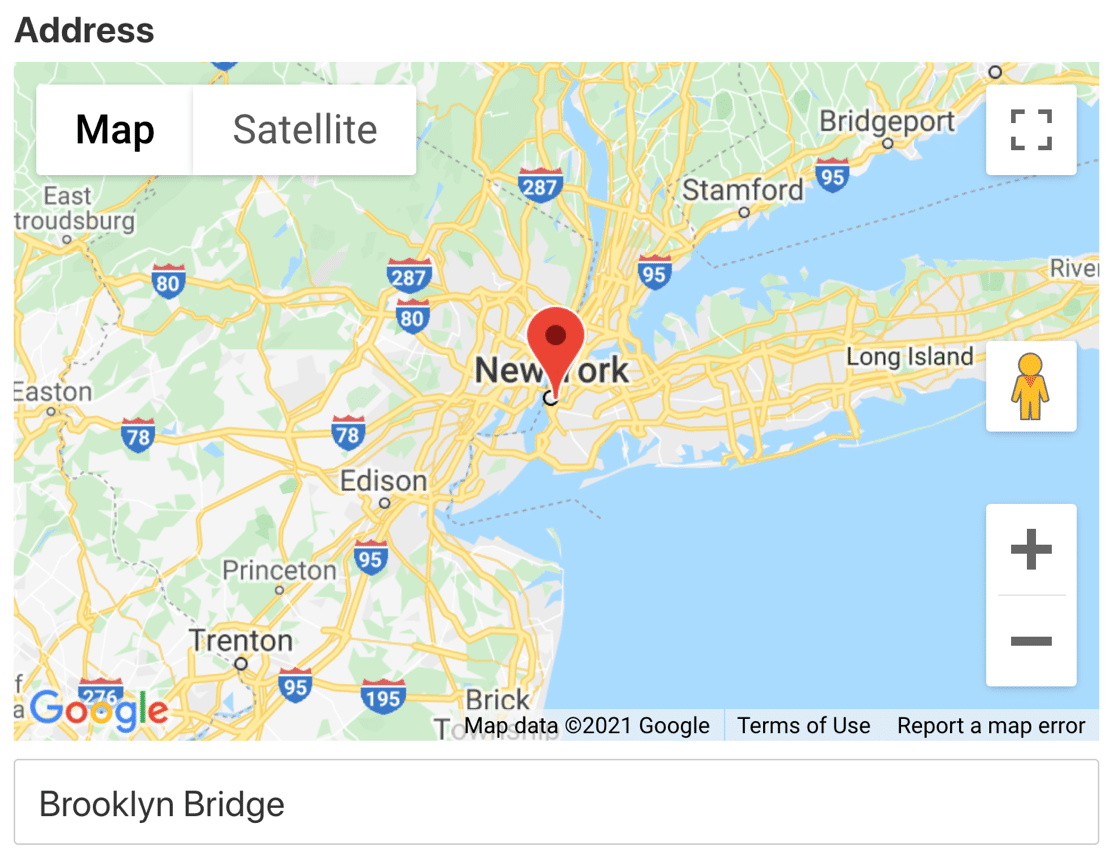 Moreover, since WPForms performs WordPress data collection for you, you can also view and manage your form entry data within your WordPress native database.
And there you have it! You know how to WordPress user locations in WordPress with form submissions.
Next, Enable WordPress Form Tracking
Do you want to track your WordPress forms and see which ones have the best conversion rate? See our guide on tracking WordPress form submissions for tips.
You might also want to audit links to your forms to make sure your main WordPress forms have a sufficient number of links.
Detect User Geolocation With Forms
Ready to build your form? Get started today with the easiest WordPress form builder plugin. WPForms Pro includes lots of free templates and offers a 14-day money-back guarantee.
If this article helped you out, please follow us on Facebook and Twitter for more free WordPress tutorials and guides.