Would you like to record your user's path throughout your site before submitting your WordPress forms? With the User Journey addon in WPForms, you can easily see where your users visit on your site before filling out your forms.
In this tutorial, we'll show you how to install and use the User Journey addon for WPForms.
---
1. Installing the User Journey Addon
Before getting started, you'll first need to make sure that WPForms is installed and activated on your WordPress site.
Once you've got WPForms installed and your license is verified, you'll be able to quickly install and activate the User Journey addon.
2. Viewing User Journey Details
Once you've got the User Journey addon activated and installed, all future form submissions will include the User Journey information in the entry details.
To view this information, go to WPForms » Entries and select the name of your form.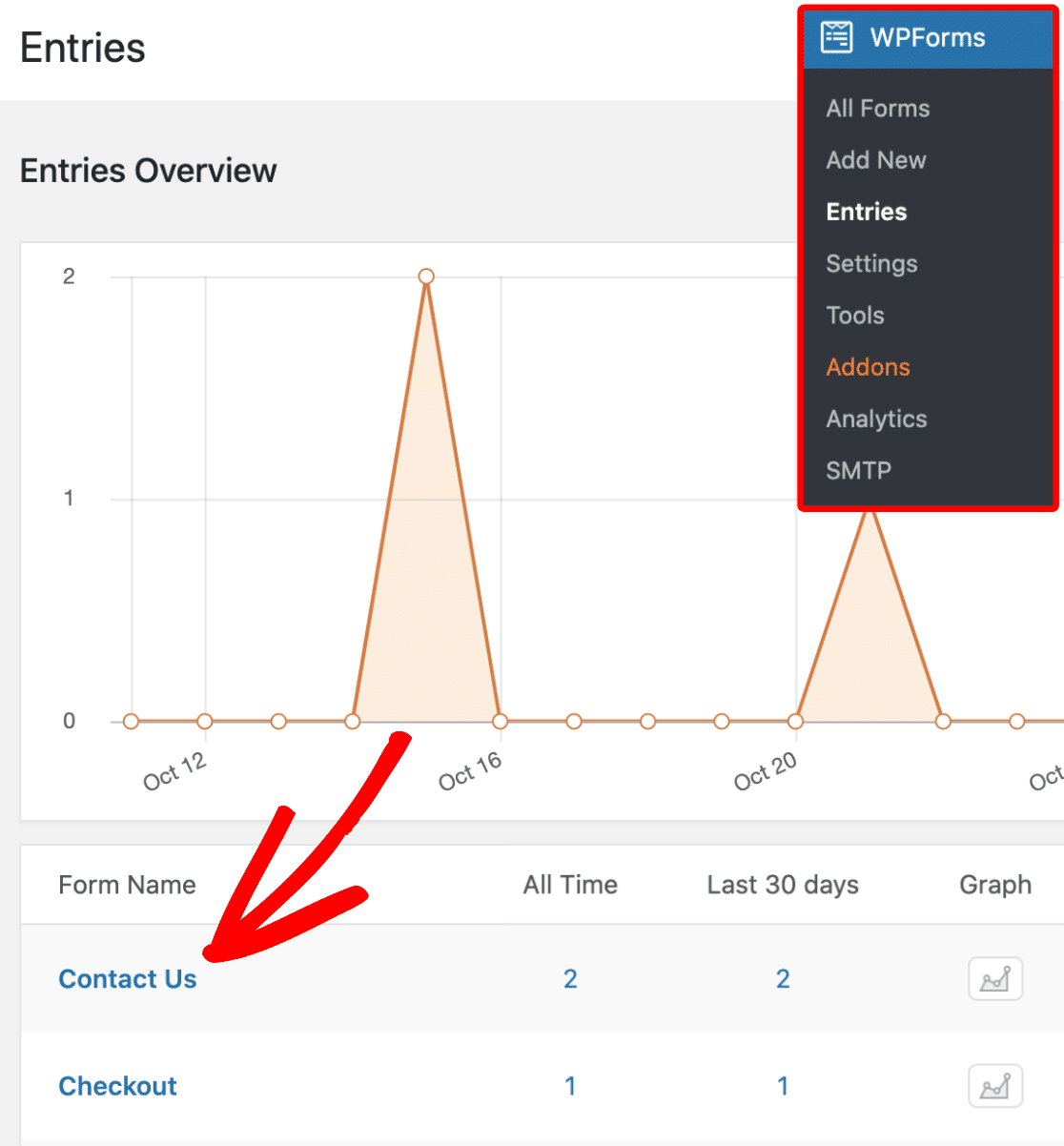 This will show a list of all available entries within the form. To see an entry's User Journey details, click the View button to open the full entry details.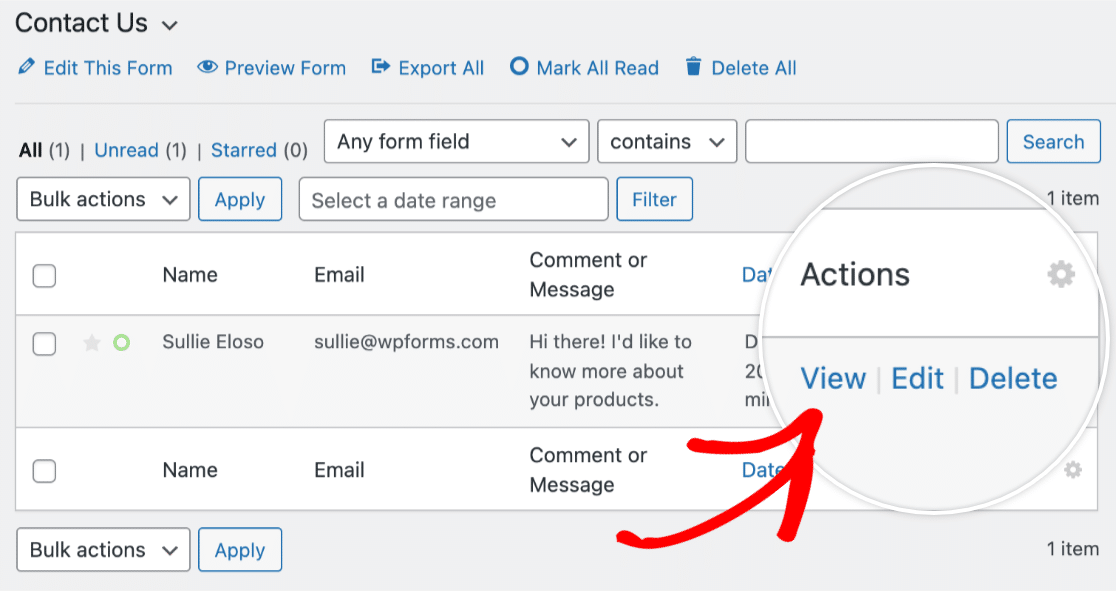 Once you've opened the complete details of your entry, scroll down until you see the section titled User Journey.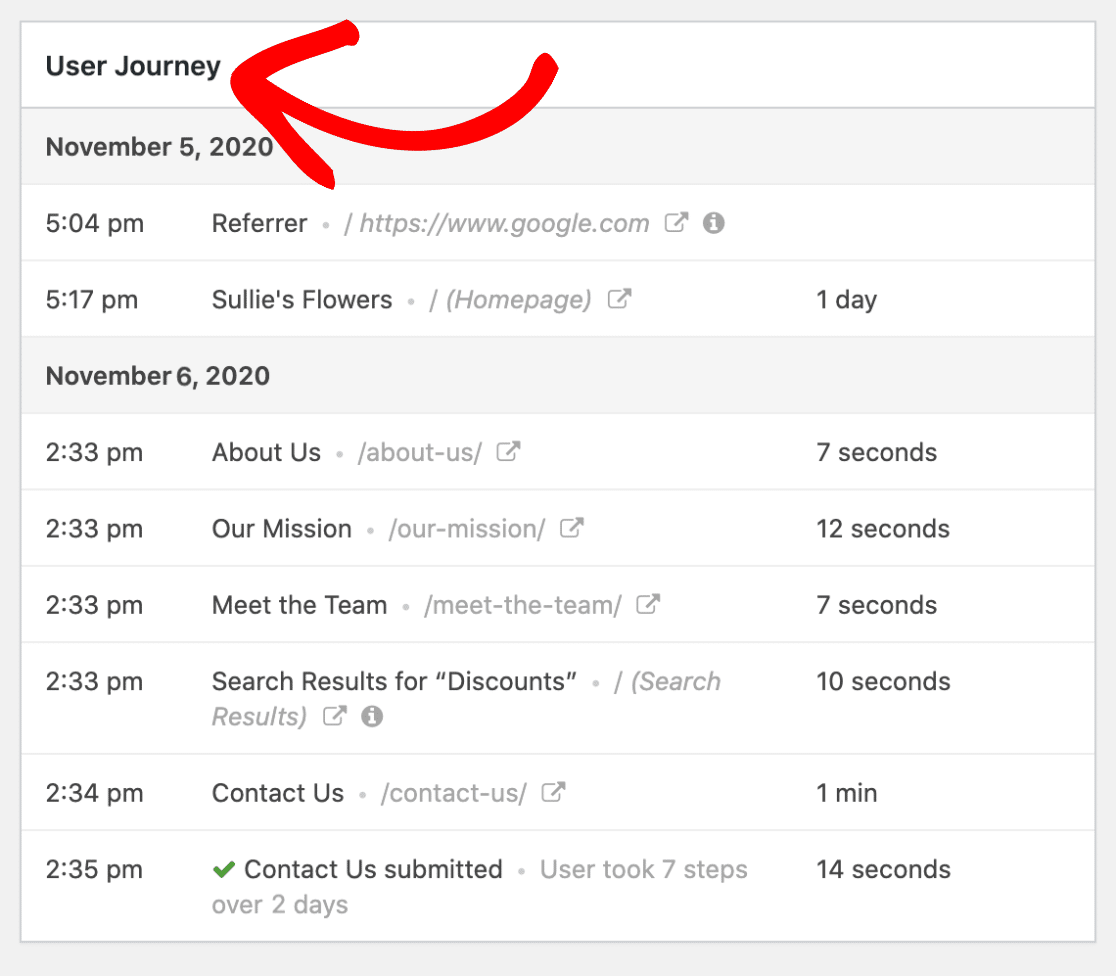 This section will allow you to see each step a user took on your site, including the page the user was referred from. You will also be able to view details such as the date, time, and duration of the visit to each page.
Note: In some cases, the referrer information may not be available to view in the User Journey results. For example, if a user has come from a non-SSL site and your site runs on SSL, the referrer information won't be captured. Additionally, a user may have special privacy settings or extensions running in their browser which prevents referrer information from being captured.
Additionally, you can view any available URL parameters by clicking the Info icon.
This will reveal the specific URL parameters for that page, including any search queries.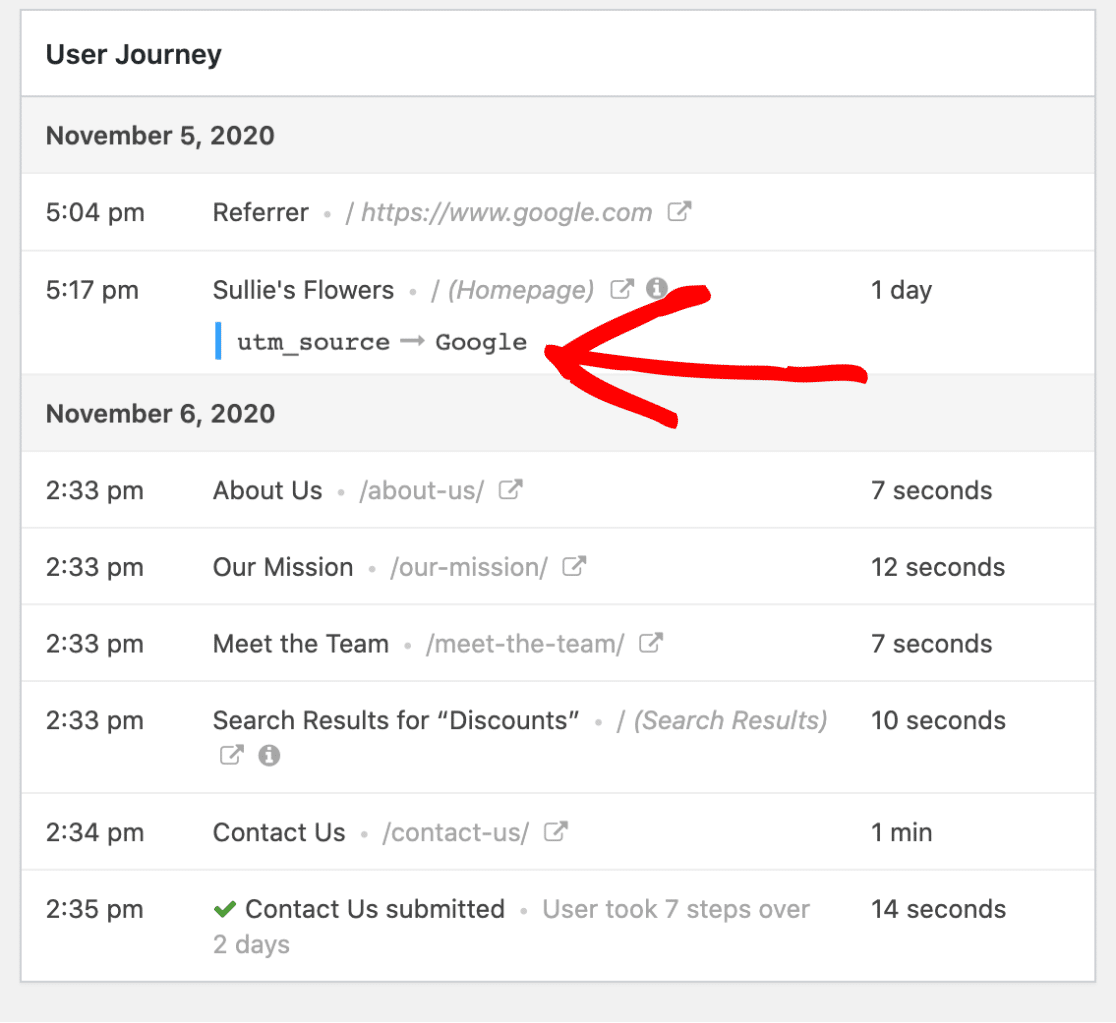 If you'd like, you can also view a visited page in a new tab by clicking the Open Window in a New Tab icon.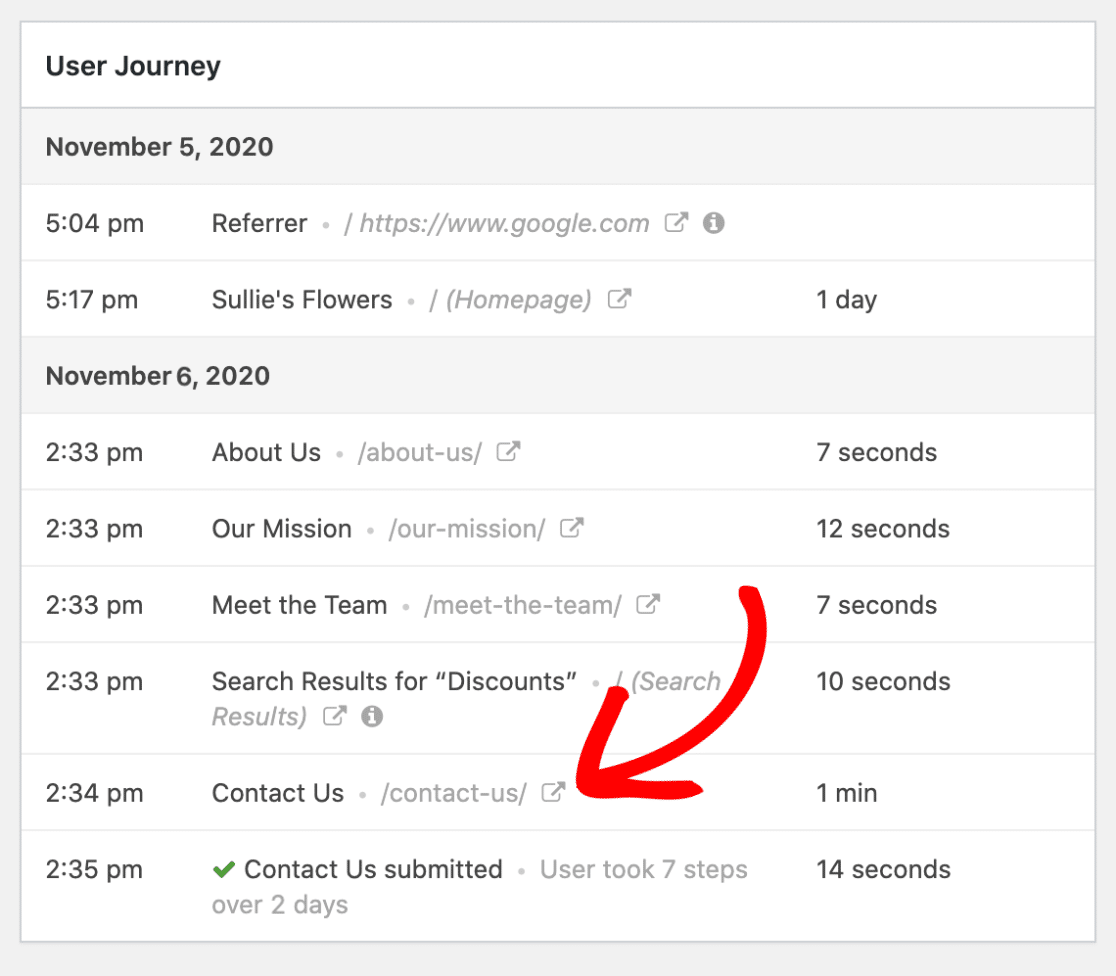 That's it! We just showed you how to install and use the User Journey addon in WPForms.
Next, would you like to record the geographic location of your users? Be sure to check out our guide to using the Geolocation addon for more details.