Do you want to translate your WordPress contact forms into another language? WPForms simplifies this process as much as possible so that you can translate your contact forms and reach a global audience to keep your conversion rates high.
In this article, we'll show you how to translate your WordPress contact forms.
Create Your WordPress Form Now
Step 1: Create a Simple Contact Form
The first thing you'll need to do is install and activate the WPForms plugin. For more details, see this step by step guide on how to install a plugin in WordPress.
Next, you'll need to create a form. For help with this step, see our tutorial on how to create a simple contact form as an example to get started.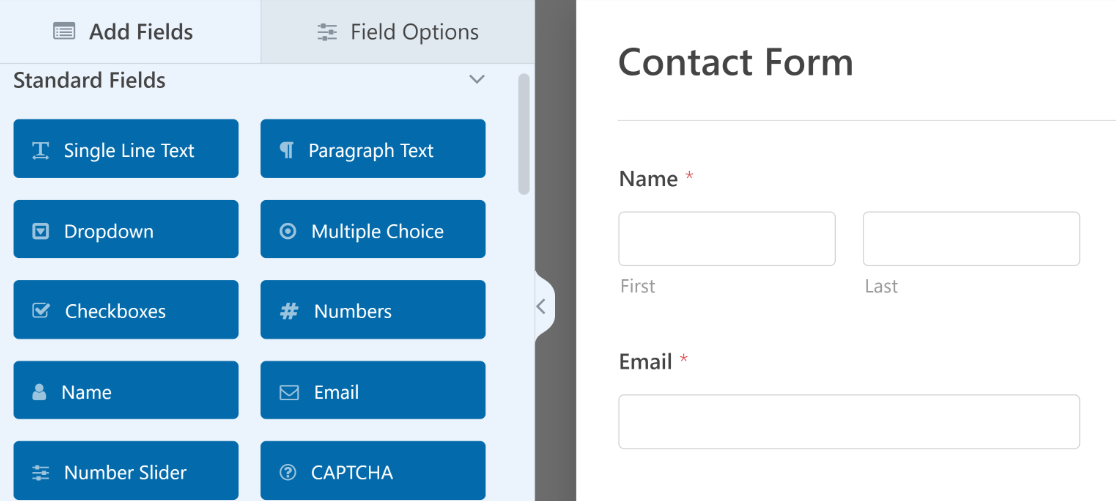 You can add additional fields to your contact form by dragging them from the left hand panel to the right hand panel.
Then, click on the field to make any changes. You can also click on a form field and drag it to rearrange the order on your form.
Step 2: Translate Your Form Fields
Translating your contact form's fields is really easy to do in WPForms.
By default, all of your forms will be in English. To change the labels for any form field, all you have to do is click on the form field in the form editor and replace the default label with the language you want to translate your form into.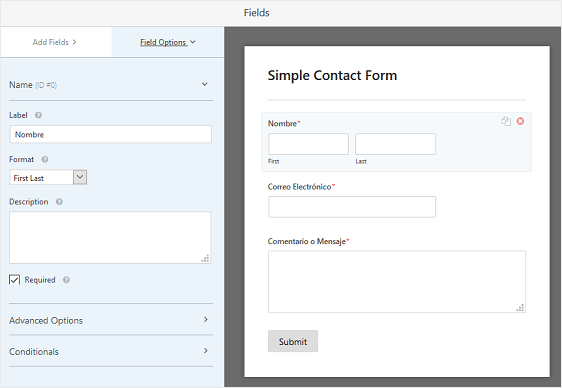 This requires that you either know the language your translating your contact forms into, or have access to a translator.
Some popular translation tools that can help with this include:
Not sure if these online tools are accurate enough?
Well, according to the Washington Post, Google Translate is nearly as accurate as human translators. That means when it comes to simple form field translations, you'll be okay using it or something similar.
Step 3: Translate Your Form's Validation Messages
Validation messages are messages that appear when a required form field is left empty or someone inputs incorrect data into a form field.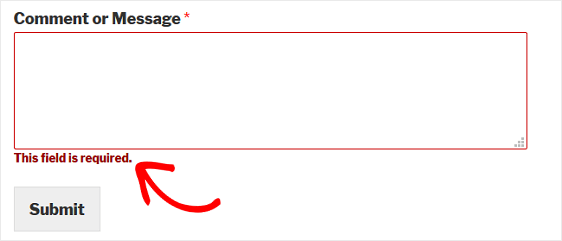 To translate your contact form's validation messages, go to WPForms » Settings and click on the Validation tab.

From there, all you need to do is change the current validation messages, that are by default in English, to the language you're translating your contact forms into.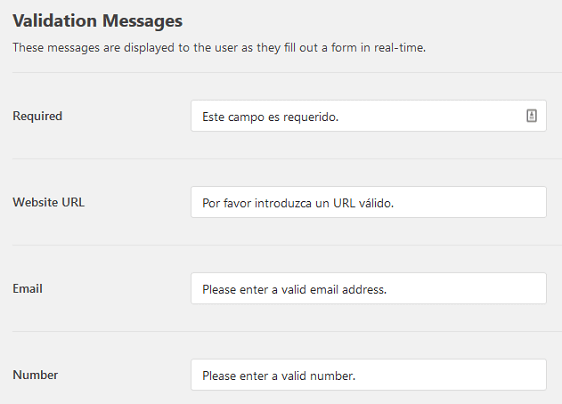 Again, this can be done personally, using an online translation tool, or even a professional translator if need be.
Click Save Settings.
Your validation messages will now translate on your contact form.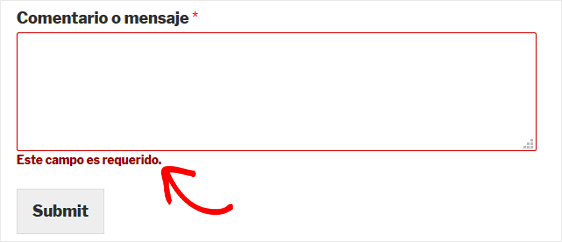 And there you have it! You now know how to translate your WordPress contact forms.
Create Your WordPress Form Now
Next, Translate the WPForms Admin Area
If you want to translate other WPForms pages that can be seen from the WordPress dashboard, be sure to check out this helpful tutorial on how to translate WPForms admin area, form builder, and default values.
So, what are you waiting for? Get started with the most powerful WordPress forms plugin today.
And don't forget, if you like this article, then please follow us on Facebook and Twitter.