Do you want to make your WordPress forms interactive for website visitors?
Interactive forms respond to and engage with your users, and often lead to more growth and higher conversion rates for your website. And with WPForms, you're able to make both your new forms or existing forms interactive.
In this post, we'll show you a handful of easy ways to create interactive forms on your WordPress website.
Create Your Interactive WordPress Form Now
Why Should My WordPress Forms be Interactive?
Like we mentioned above, interactive forms engage and convert website visitors. Plus, they're usually more enjoyable to use, as opposed to static online forms.
Interactive forms allow your website users to communicate and progress through your forms in a variety of creative ways, ranging from the methods for users to advance through form questions, to the way they interact with your form's security layers.
With WPForms you can easily create forms that are interactive and boost functionality, and we'll show you 7 ways to do it.
7 Tips to Create Interactive Forms
1. Conversational Forms
Using Conversational Forms on your WordPress site is a great way to make your forms interactive. Plus, these forms are incredibly useful when it comes to beneficial conversational marketing.
This type of form operates on a single page by itself, without any other distracting elements included on the page. The Conversational Form guides the user through the given form fields one at a time, making for a relaxed, conversational, and interactive process.
To use Conversational Forms on your WordPress site, first Install and Activate the Conversational Forms Addon.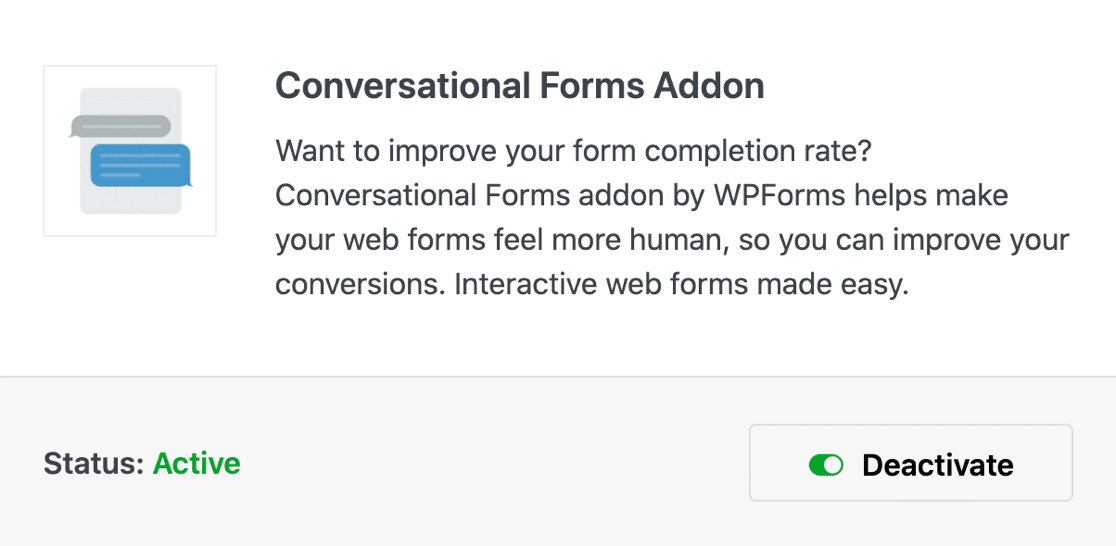 Then, from the form building page, head over to your WPForms Settings to Enable Conversational Form Mode on the form you want to make interactive.

Once enabled, you're able to edit and customize each step of your form that your user will work through.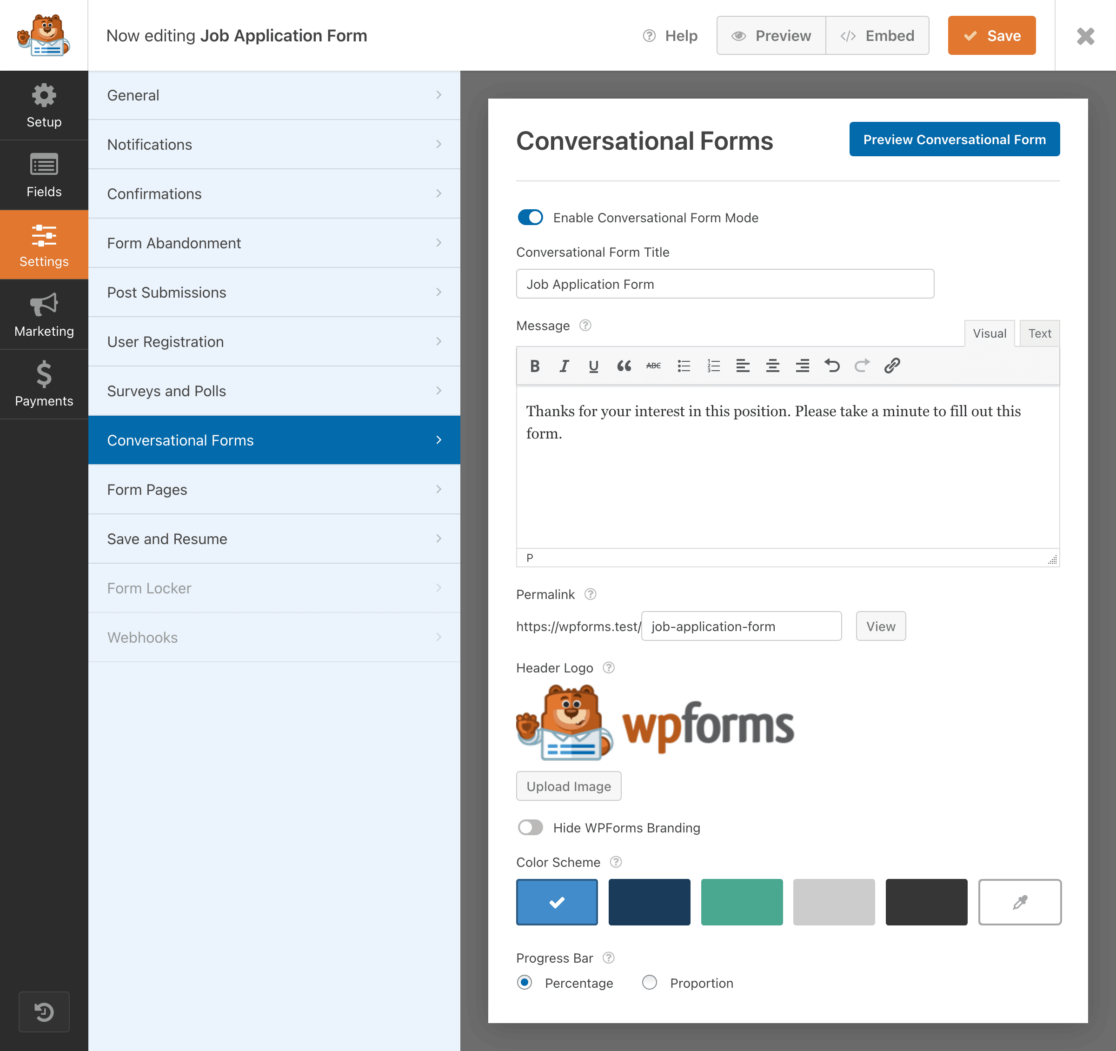 You'll create a message to display to your form user, customize text boxes, and can even upload a logo and select specific colors and other branding elements to include throughout each step of the form, too.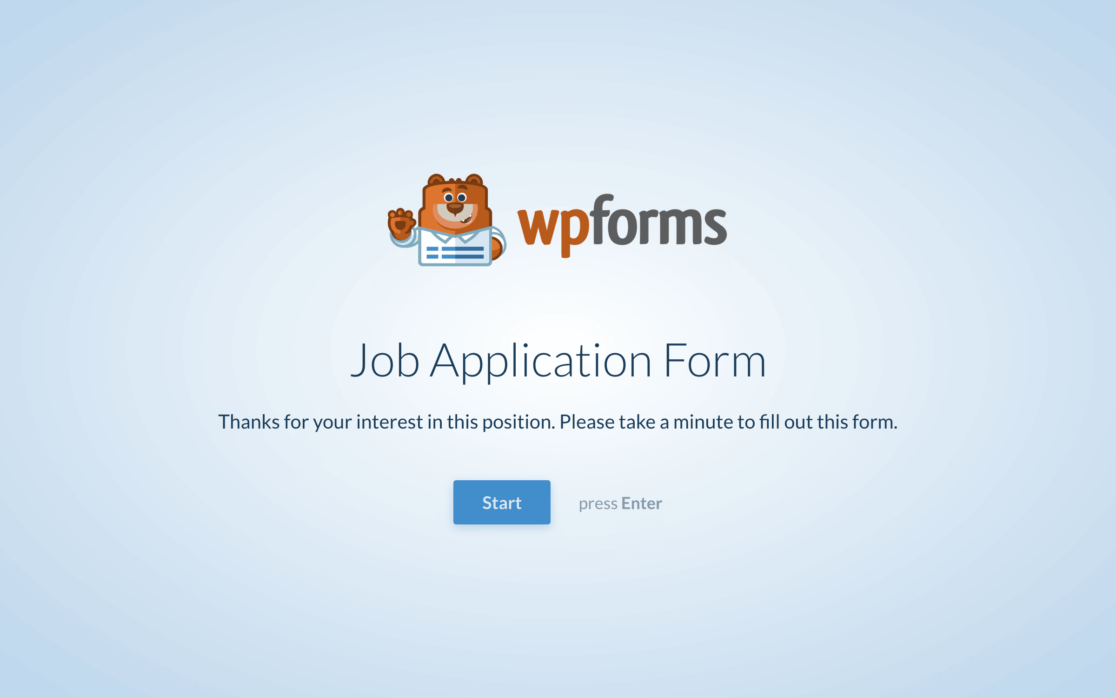 When you've completed each page that your form user will encounter, you're left with a fully interactive process that feels less like a form, and more like a conversation.
2. Lead Forms
Lead Forms are similar to Conversational Forms in that they allow the user to move through the form fields one step at a time.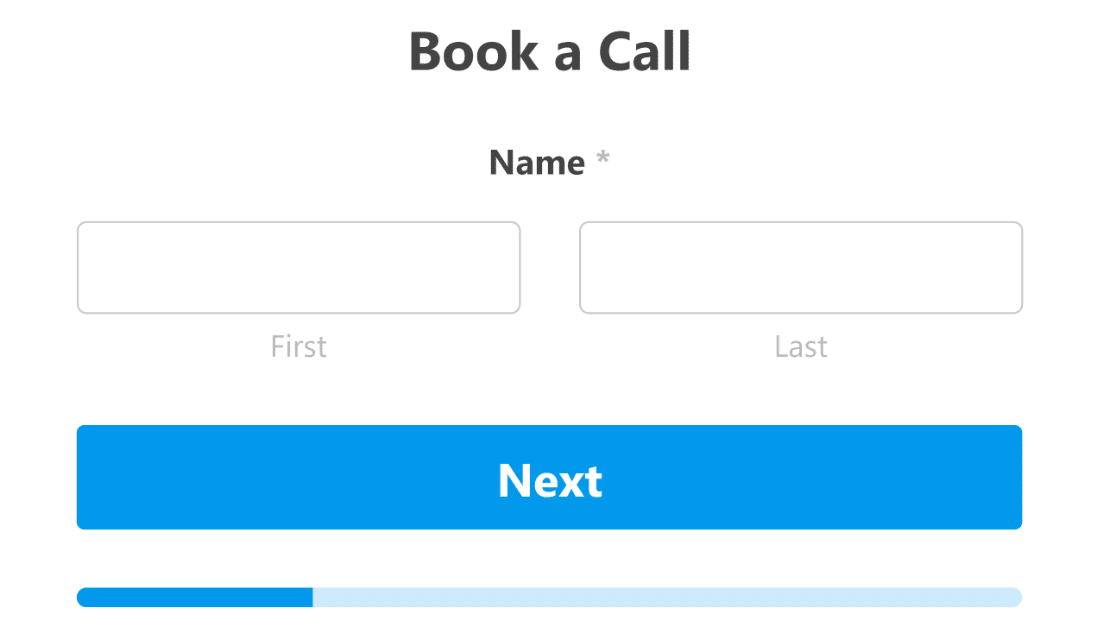 Lead forms progress for the user with a just one field onscreen at a time, rather than displaying all of the form fields on a single page.
Your form user will move on to the next field after entering their information for the given field, making the whole process an interactive experience. And, as its name suggests, this form can help you generate leads for your site.
To utilize Lead Forms on your website, you'll need to first Install and Activate the Lead Forms Addon.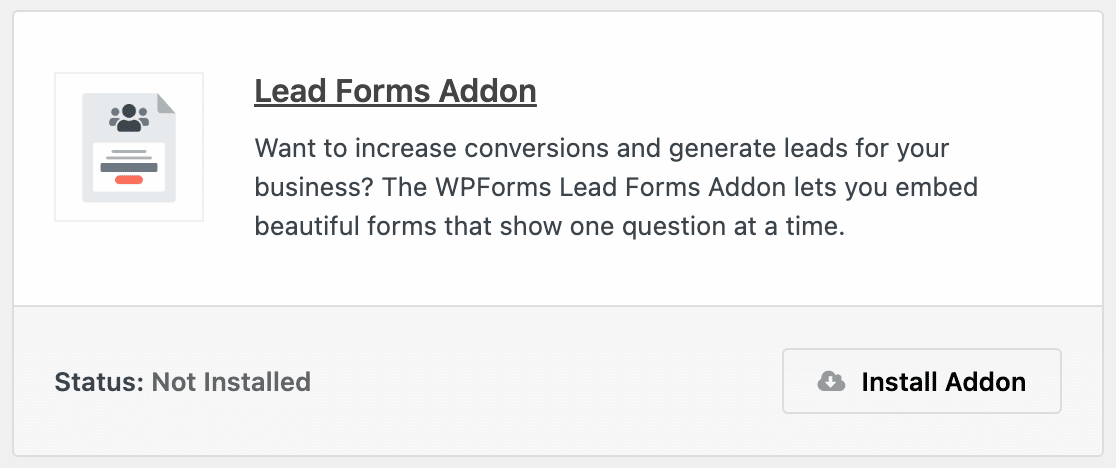 Then, you'll operate this addon much like the Conversational Forms Addon.
Open the form you'd like to make a Lead Form in your WPForms form builder. Then, navigate to Settings, and click on Lead Forms.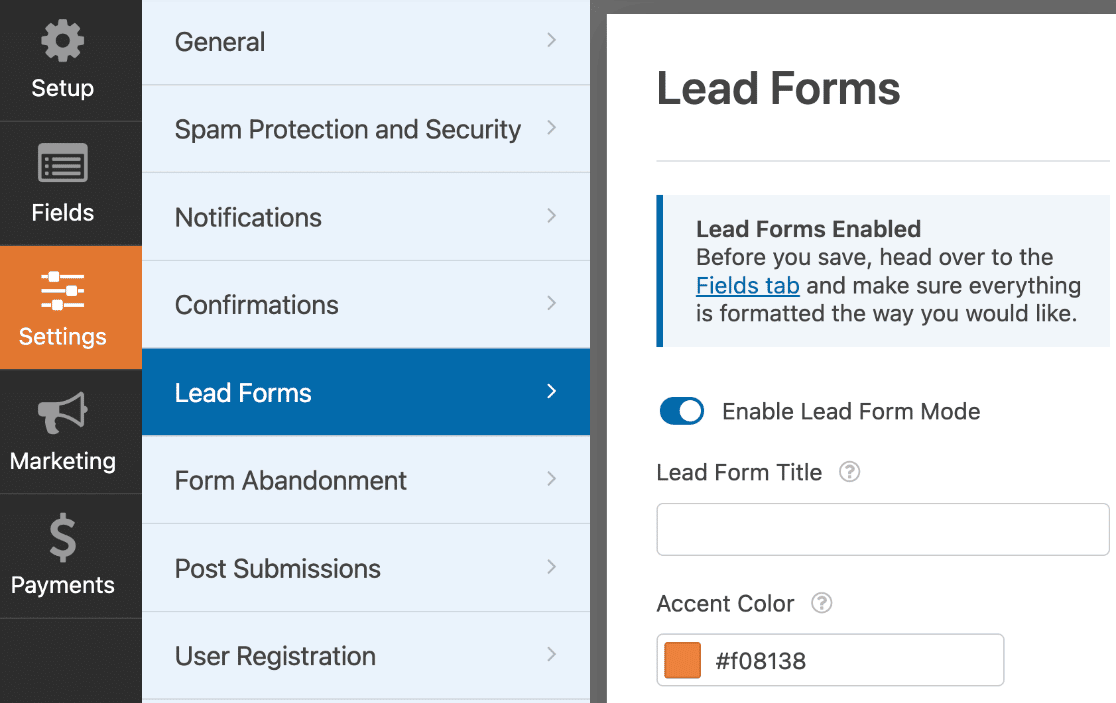 Be sure to first Enable Lead Form Mode.
From here, you once again have multiple customization options at your fingertips, including color details, specific messaging, and more.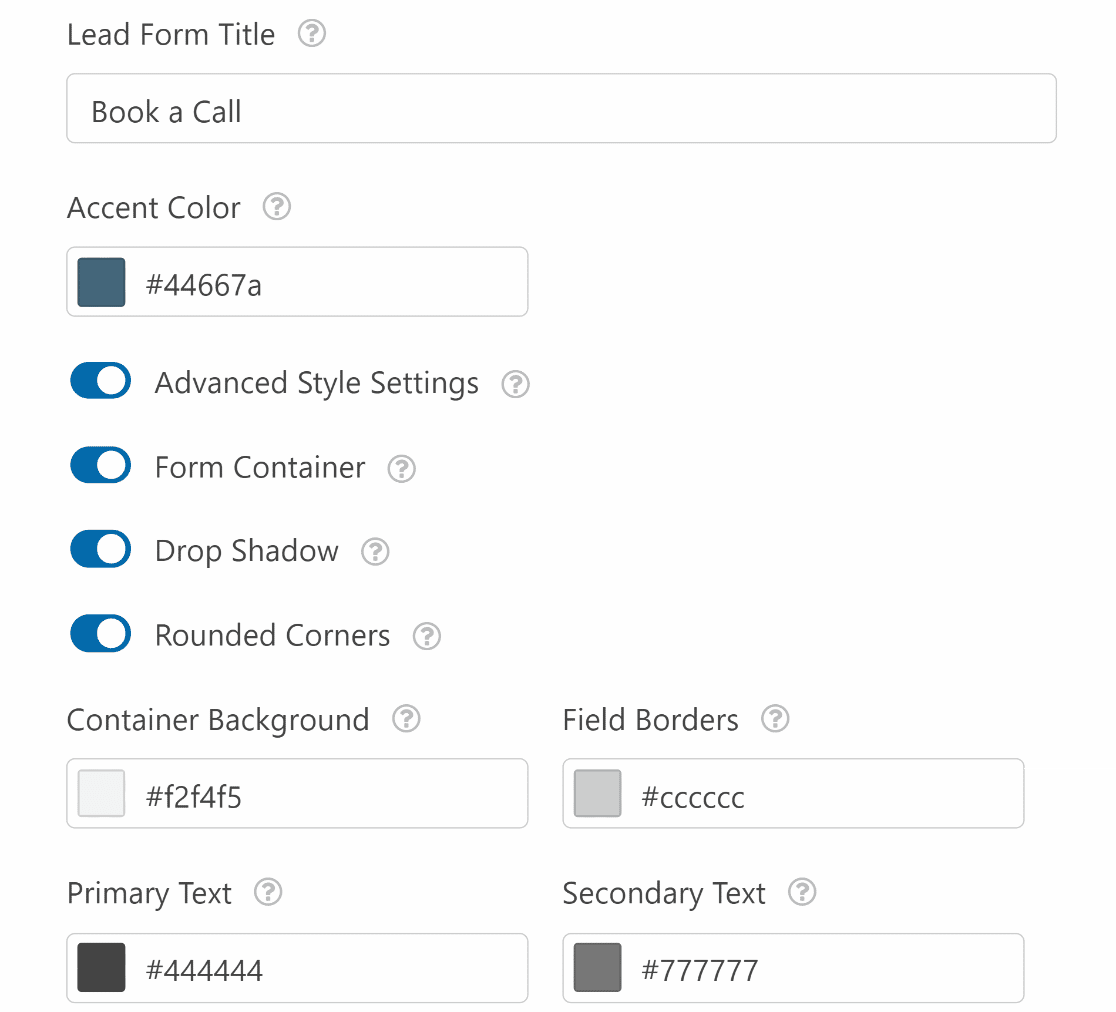 Your website users now have a form that offers an interactive experience for them, and generates leads for you.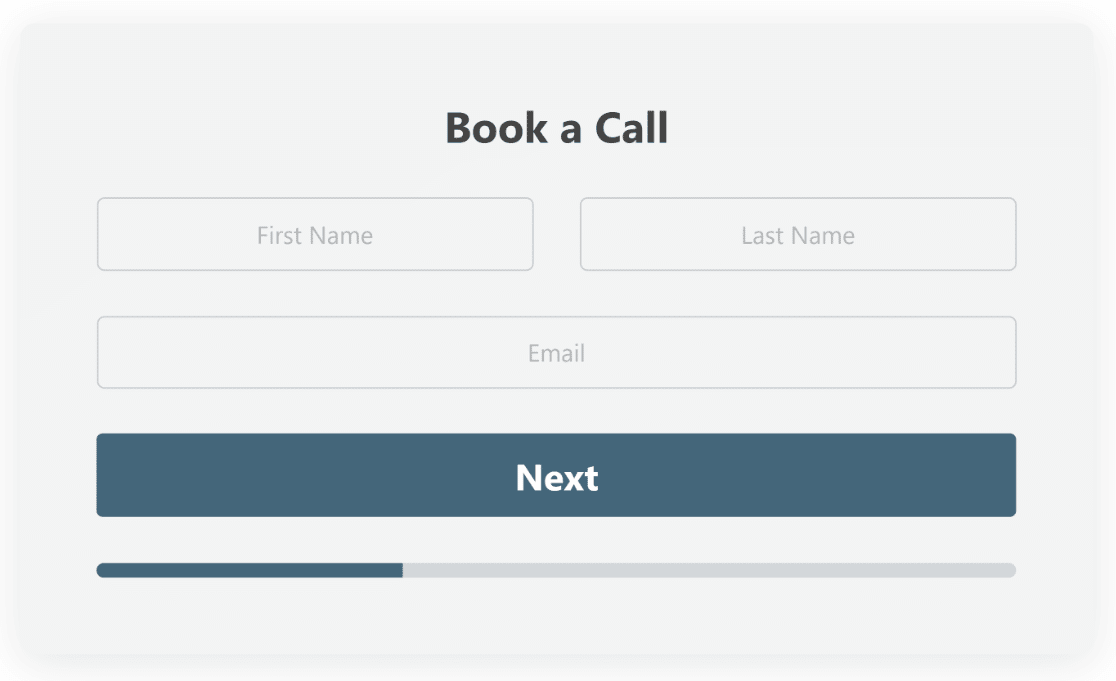 Check out these additional tips to find out more about how Lead Forms can help grow your website or business.
3. Icon Choices
Using icon choices on your form's Multiple Choice and Checkboxes fields adds a fun, visually interactive element to the process, and makes it even easier for your form users to provide important information for you.
With icon choices, your form user will select an icon as their answer to a given prompt.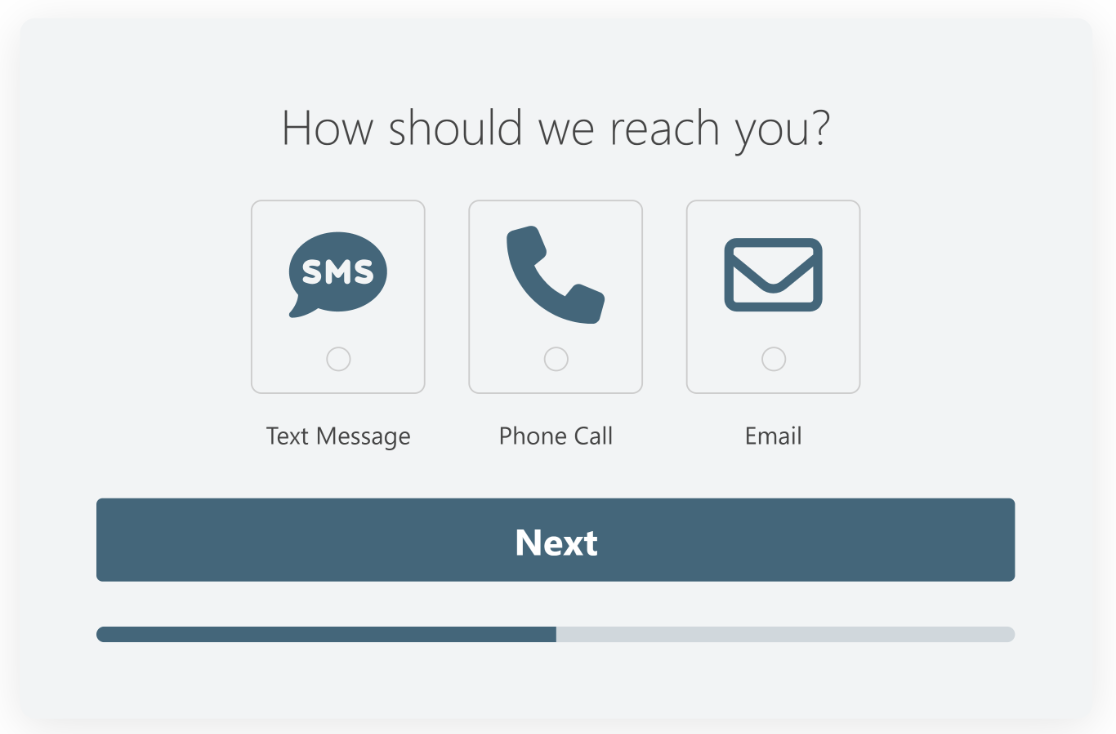 For example, you may ask contact form users how they prefer to be contacted by you in return. The form user will then click on an icon to indicate how you should correspond with them.
This is a fun and interactive way to gather your user's preferences, rather than having them make a selection from typed choices in a dropdown list or by simply typing into text boxes.
Icon choices can be used for Checkboxes, Checkbox Items, Multiple Choice, and Multiple Items fields, located in the WPForms form building page.
First, select one of these fields to add on your form.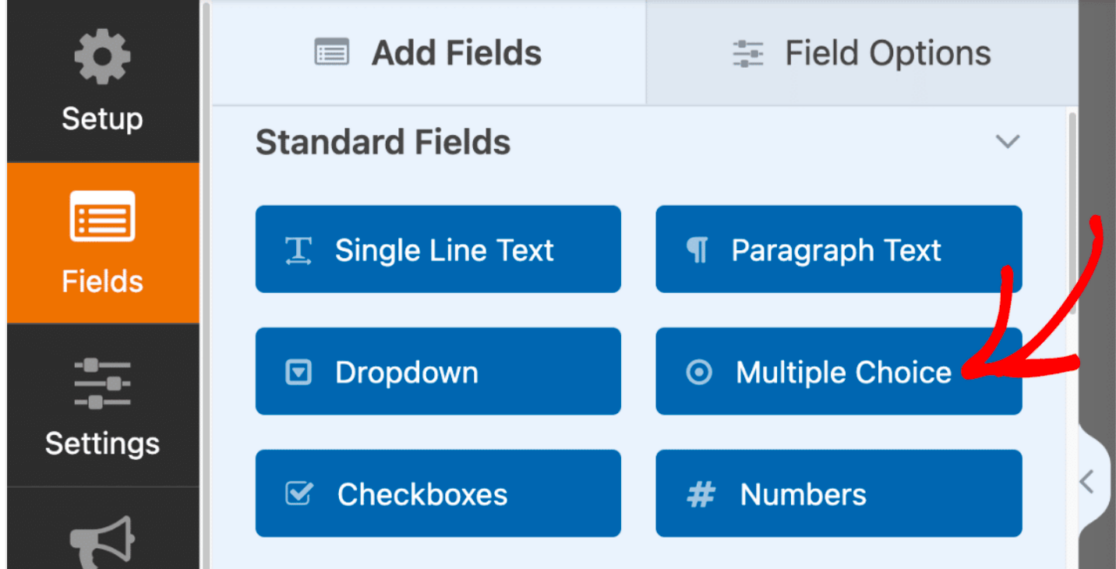 You'll then edit and customize the label and choices represented on your form.
For our example above, we've included choices for correspondence by text message, phone call, and email message.
Now, to add visual icons to your given choices, toggle Use icon choices to the on position.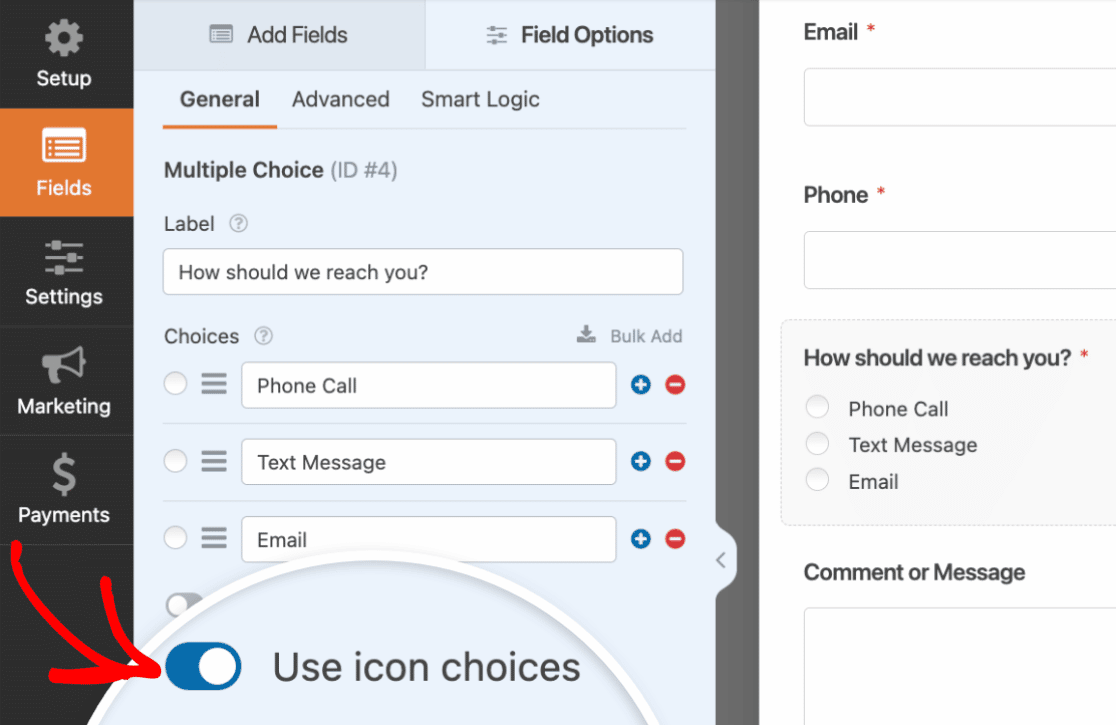 If you haven't used icon choices on a form before, you'll be prompted to download the icon library provided by WPForms.
This library offers more than 2,000 icon styles to choose from, so you can pick the perfect icon to make your form visually interactive.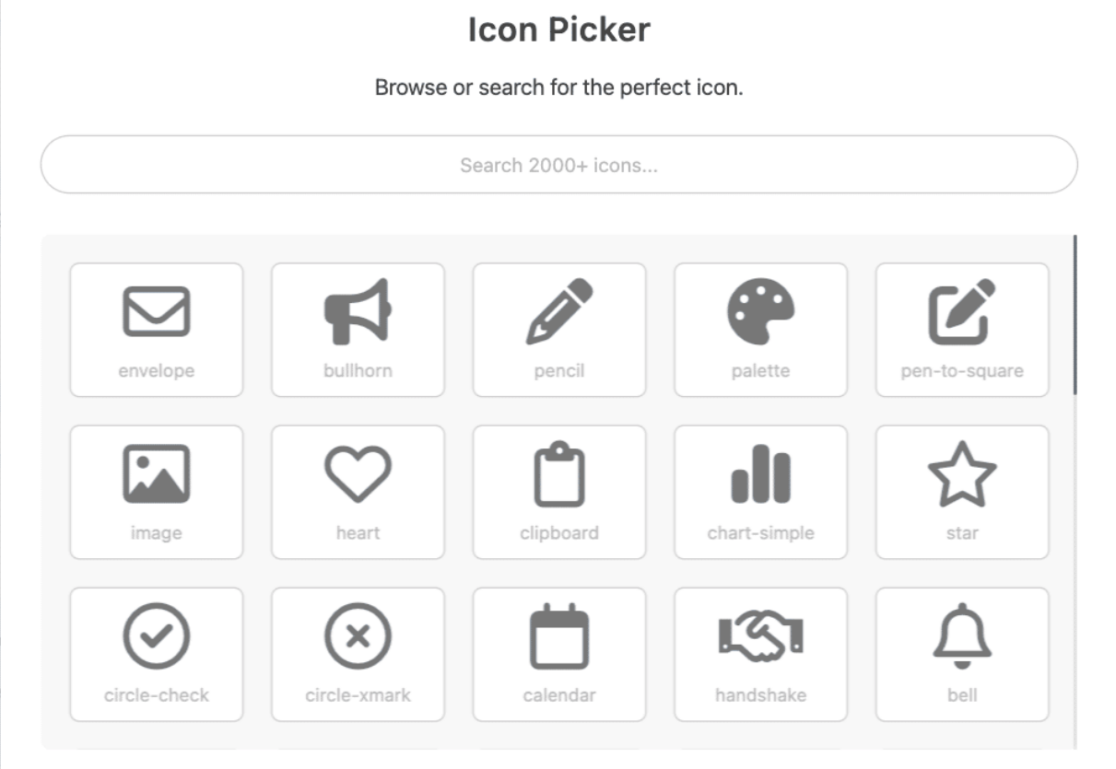 From the library, find and select the icon you want to use for each choice presented on your form.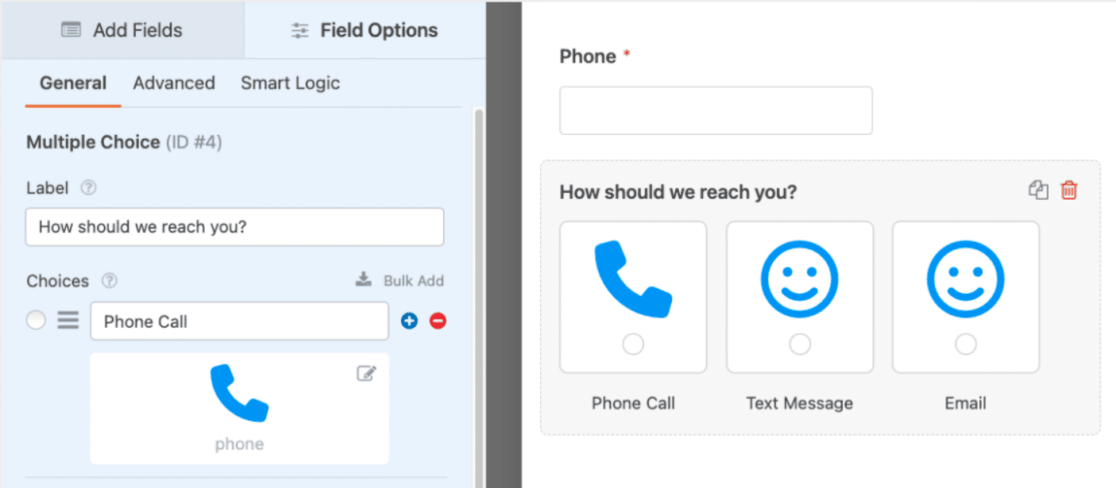 Once you have the icons applied to each option in this field, you have the ability to customize the styling even further. You can customize the color, size, and font styling of your icons, all from the given field's settings.
And, what's great about all of the customization options offered by WPForms, is that you can even manipulate these styles to coordinate with the interactive elements of your Conversational or Lead Forms, like our example above.
Take a look at our extensive and helpful documentation on using icon choices for more tips on customizing your choices.
4. Conditional Logic
Conditional Logic is a feature included on your form that allows you to change how your form behaves for certain users, which makes it incredibly interactive for your website visitors.
You'll find this feature available in the settings of nearly every field in the form builder. To use the conditional logic settings, be sure to Enable it in the Smart Logic tab on the field where you wish to use it.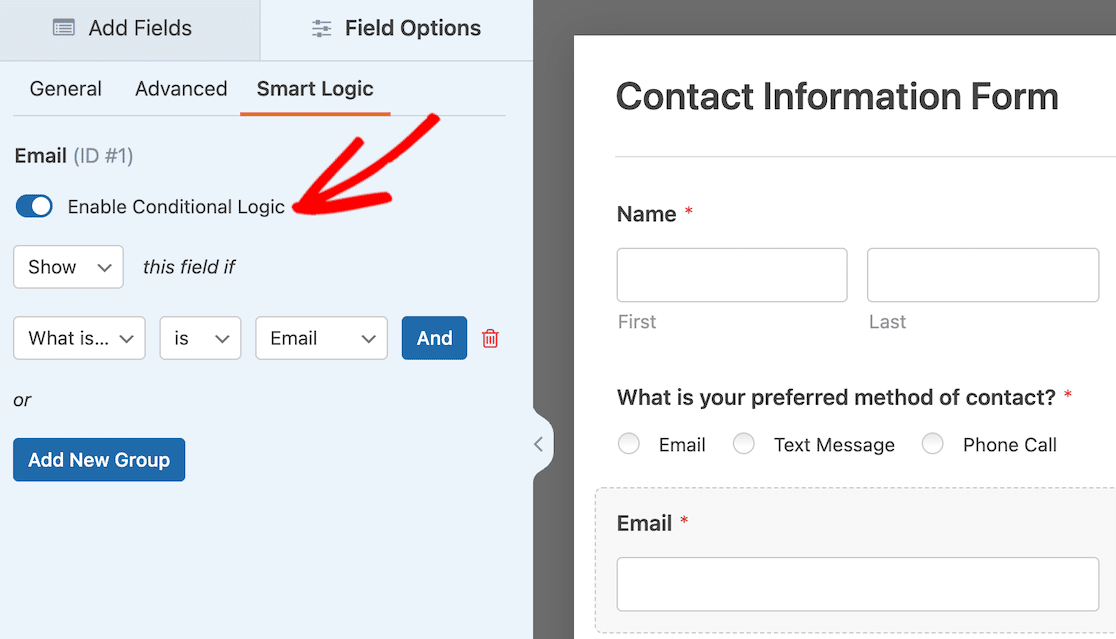 The types of conditional logic you can apply to your form range from basic to complex, and affect all kinds of elements on your form.
Conditional logic will show or hide form fields based on your user's selection, can determine which types of notifications and emails your user will receive, and do so much more for you and your form users.
Given the virtually endless options provided by these settings, we suggest following our full tutorial on how to use conditional logic.
5. Content Field
Adding a Content field to your form is another great way to make an interactive form for your website visitors and users.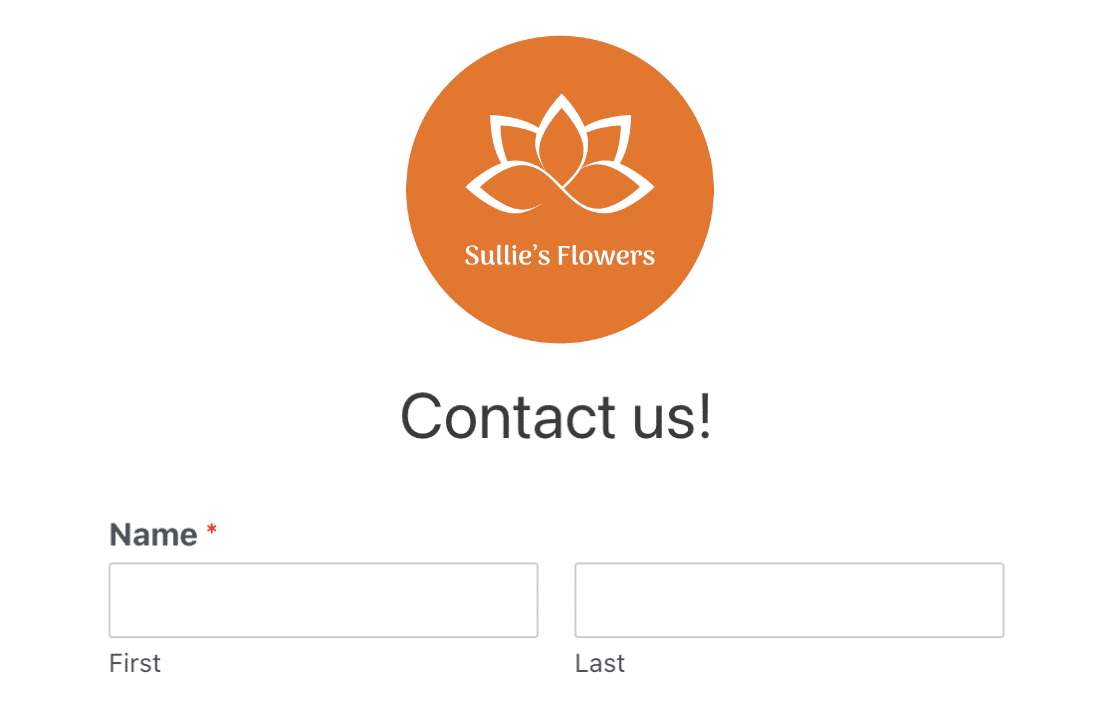 The Content field allows you to add all kinds of media directly on your form, including images, music, and videos. With the Content field, you can create a totally immersive experience for your form users.
For example, you could include a short video of yourself with directions or a message for your visitor, so you are interacting with them directly.
Pretty neat, right?
You'll find this addition among the Fancy Fields on the form you're editing. Simply drag it over and drop it where you want to include media on your form.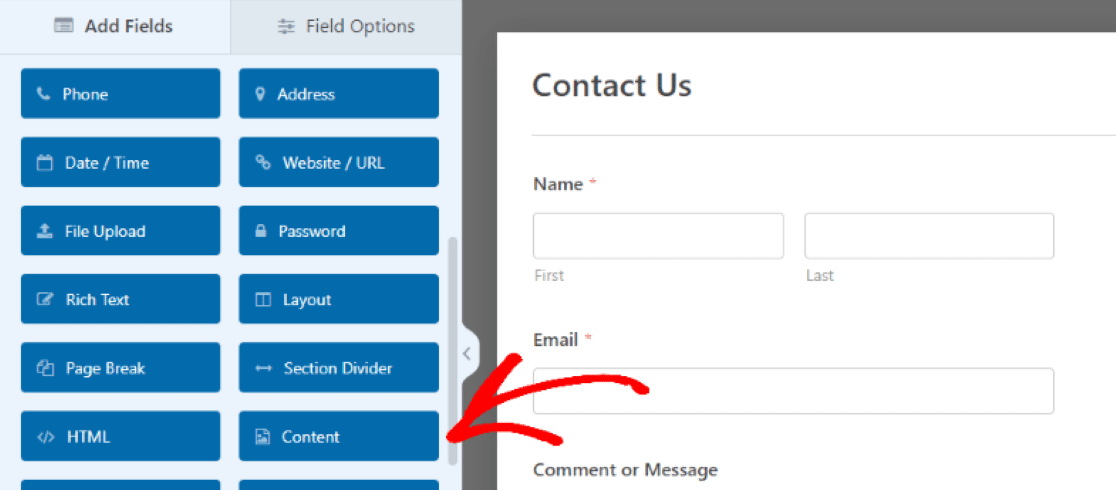 You'll then open the settings of the Content field to upload the type of media you want to add in this section of your form.
Click Add Media to upload an image, audio, or video file, and use the text editor box below the upload button to edit an accompanying message.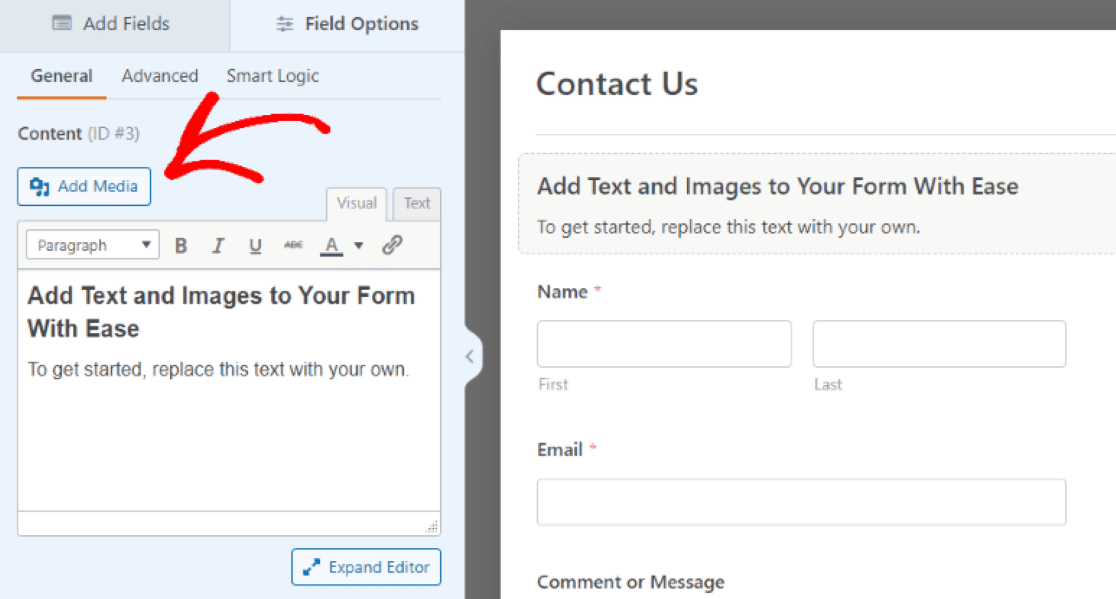 You'll also use the additional settings in this field to stylize the size, orientation, and other elements of your uploaded media.
With the Content field added to your form, you're including a personal, branded, and interactive touch for your website users.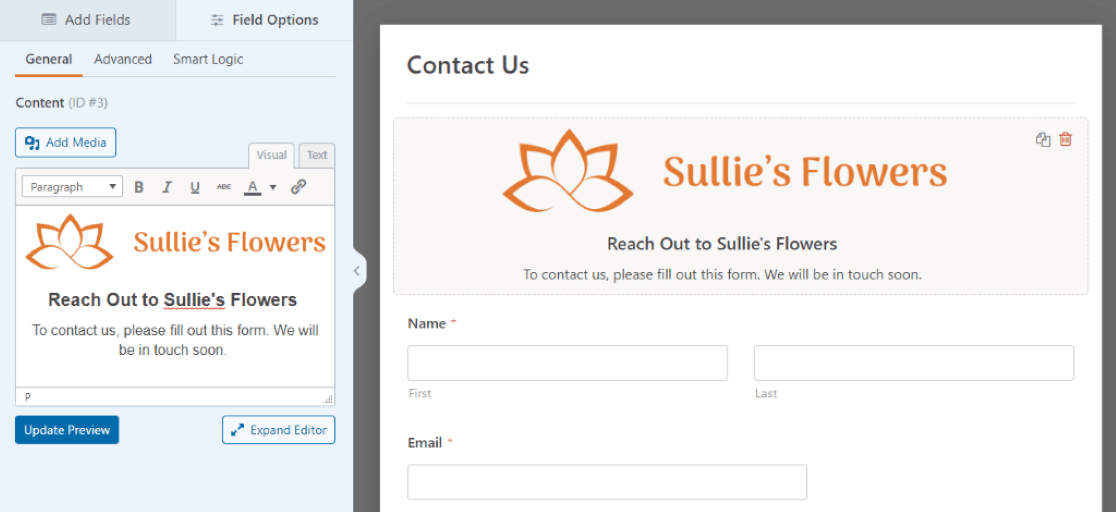 6. File Upload Field
Speaking of uploading media, wouldn't it be nice to allow your form users to include their own media on your forms, too?
With the File Upload field of the form builder, you can allow a space on your forms to do just that.

And what better way is there to make your form truly interactive than by accommodating audio or video messages between yourself and your form users?
Like the Content field, where you include your side of the "uploaded" interaction, you'll find the File Upload field among the Fancy Fields on your form builder.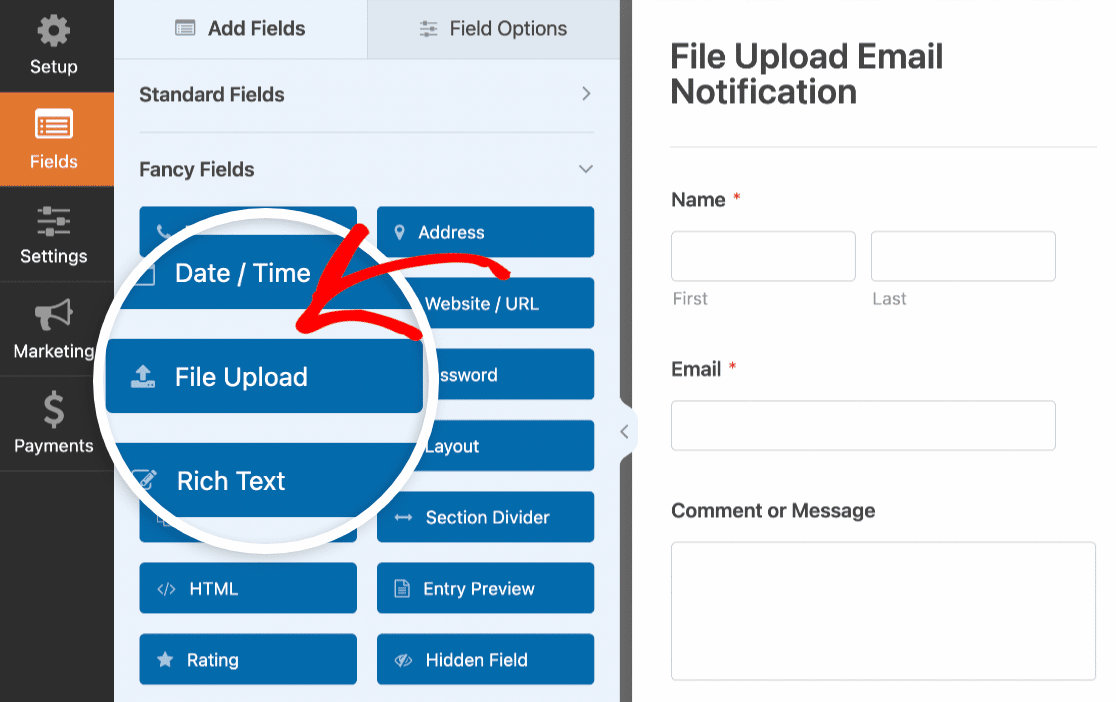 Once you've dragged and dropped this field where you want it on your form, use the field settings to further customize how it will operate.
With the File Upload field, your form is now more user-interactive than ever.
For more ideas on how to use the upload field on your WordPress forms, check out this full guide we've created on how to create a file upload form.
7. Custom Captcha
While enabling Captcha is technically used for spam protection and site security, utilizing Custom Captcha on your form is just one more way to make the form interactive.
Rather than having your Captcha security settings run in the background, you can customize this feature to have form users interact with it by solving a math equation or answering a question of your making.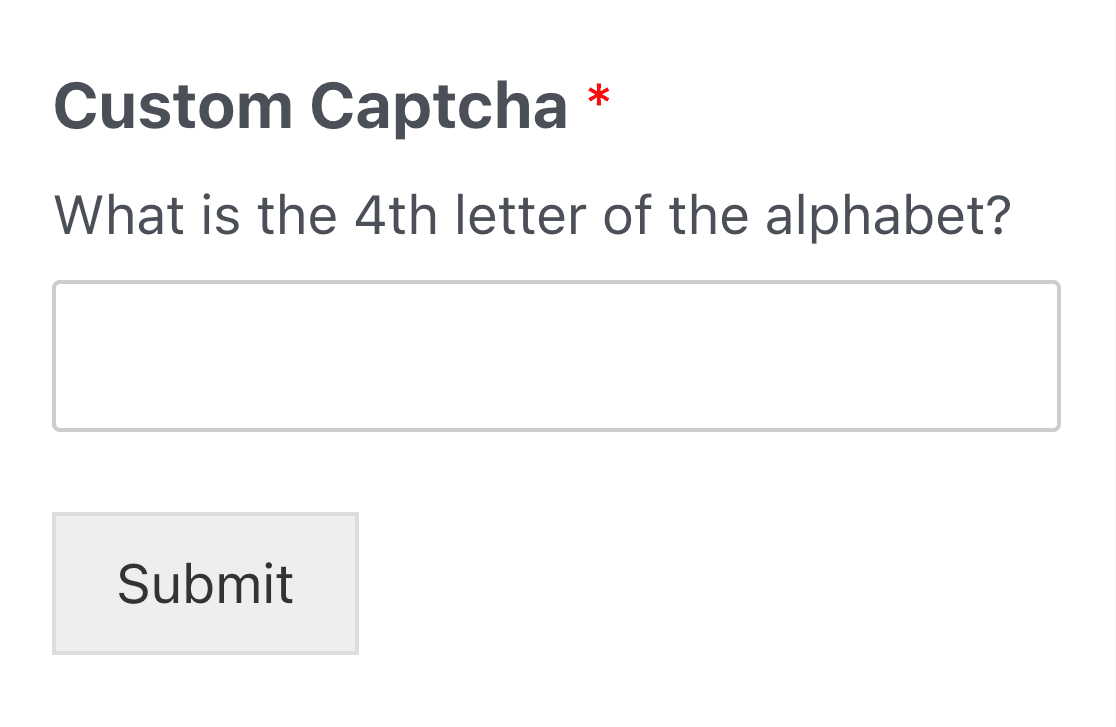 To add this interactive security feature to your forms, first Install and Activate the Custom Captcha Addon.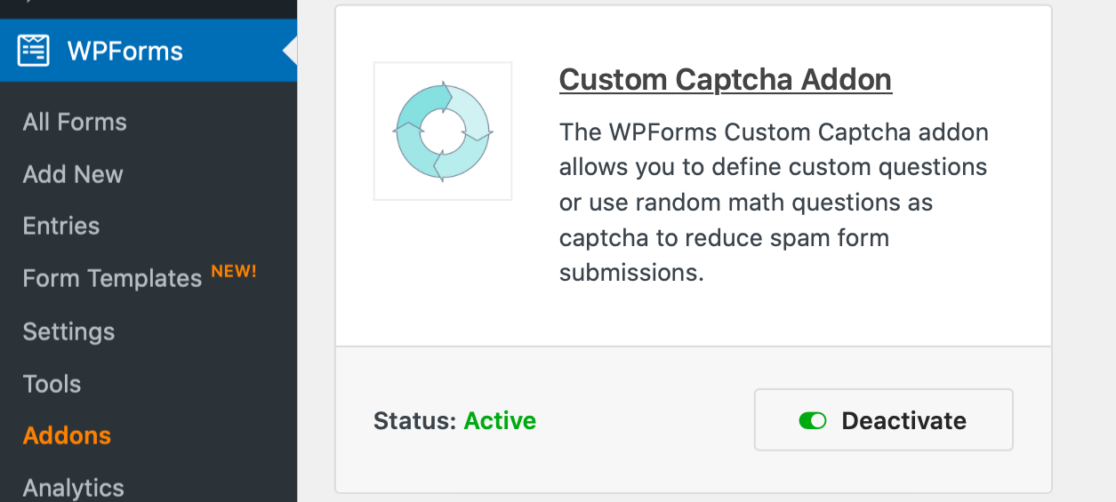 Next, open the form building page for the form that you'll add the Custom Captcha interaction to.
Then, navigate to Settings » Spam Protection and Security. In the Also Available tab, you'll find the Custom Captcha option. Click Add to Form to now apply the Custom Captcha to your form.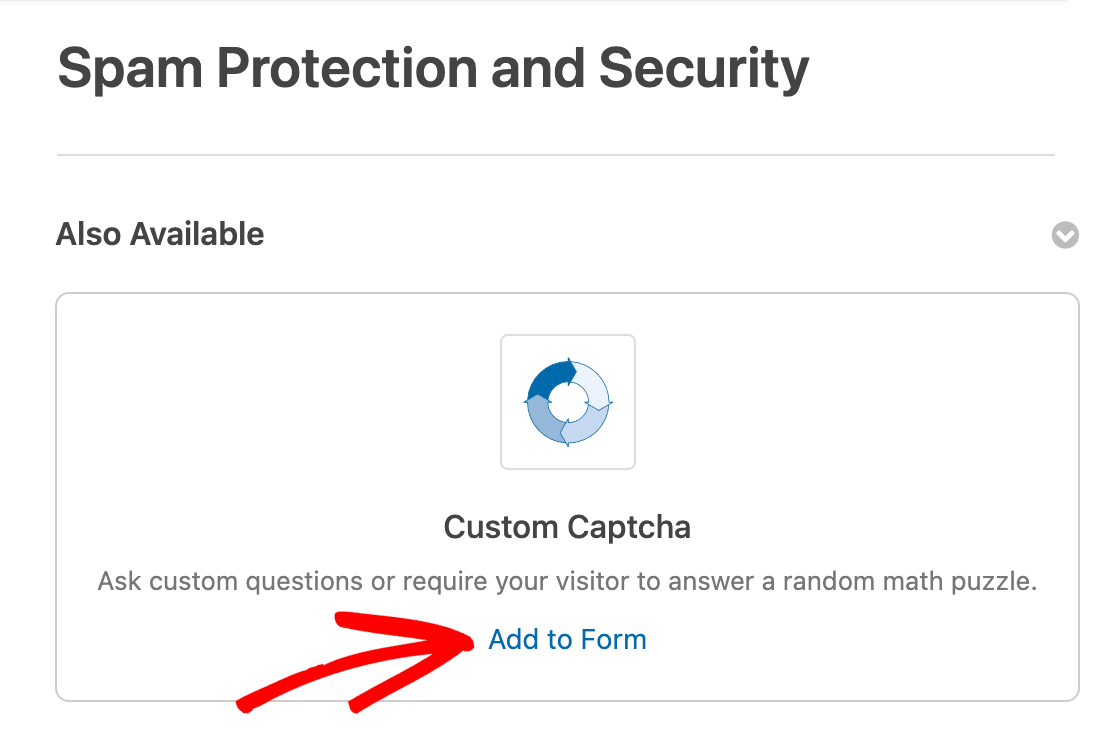 Or, you can add Custom Captcha to your form by dragging it over from the fields provided on your form builder.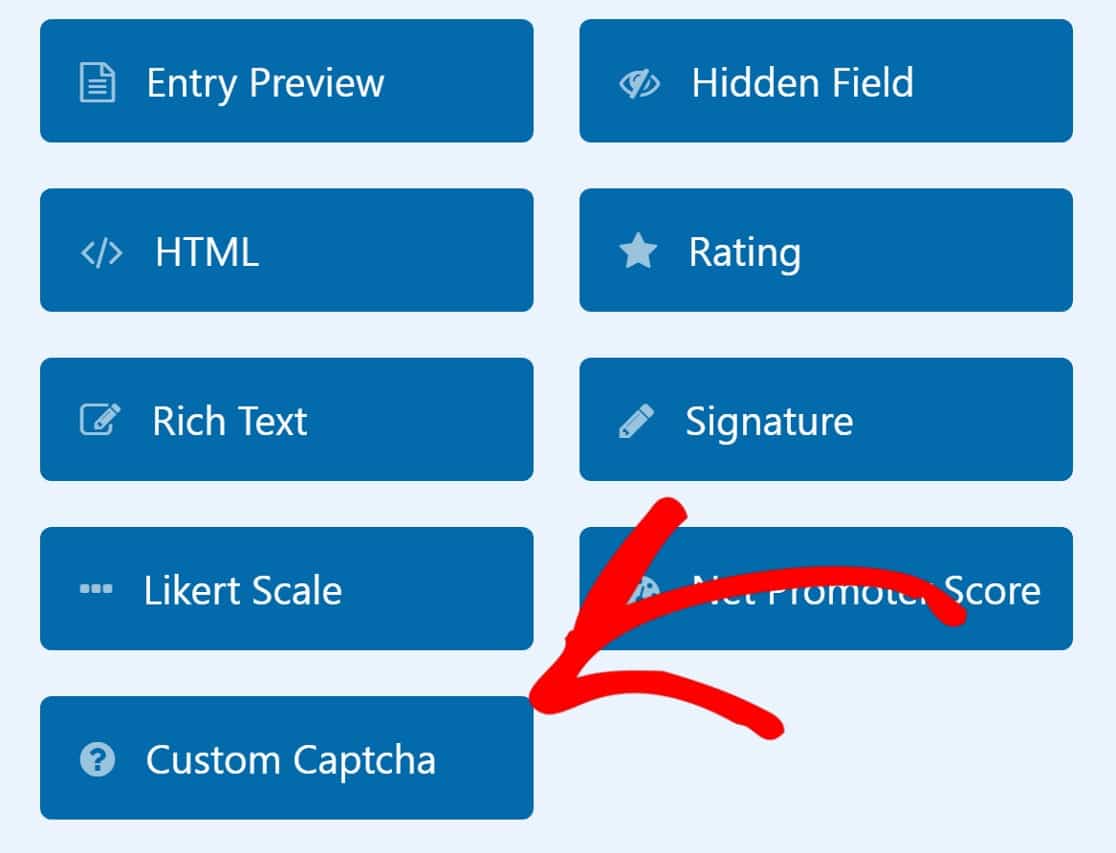 Like most of the features and addons available in the form builder, you'll need to customize the settings of your Custom Captcha.
In the field settings, you'll find a dropdown menu of Math or Question and Answer options to use as the Custom Captcha on your form.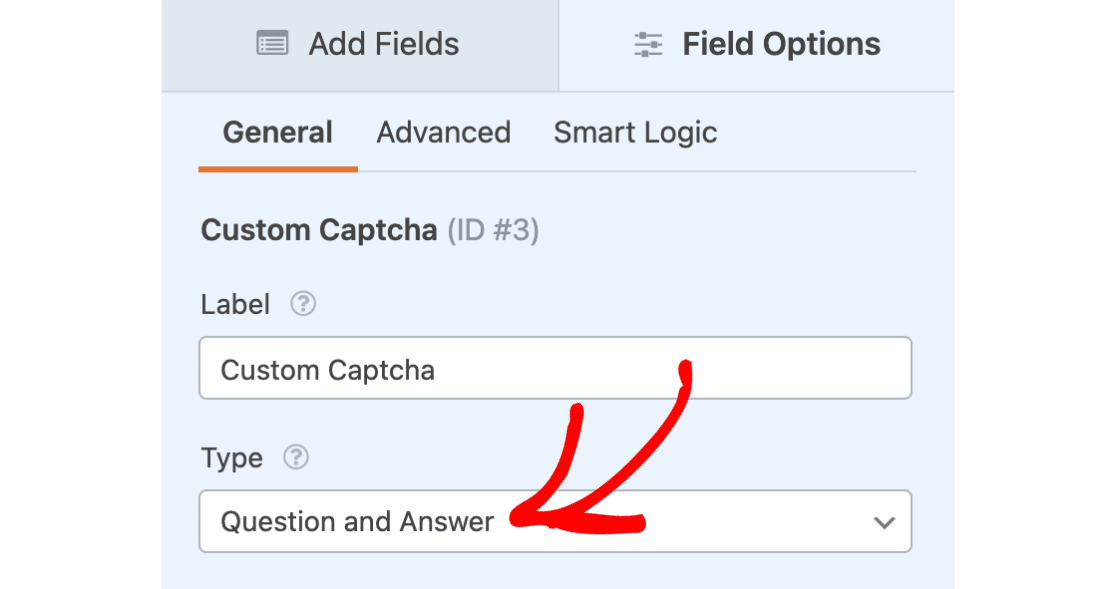 You can customize these options however you like, therefore choosing the style of interaction your form users will utilize when submitting this form.
And since there are lots of fun ways to use the Custom Captcha settings on your WordPress forms, we suggest you take a look at our fully informative documentation covering this addon.
Create Your Interactive WordPress Form Now
Next, Create a Lead Capture Form That Converts
In this post, we covered multiple ways to create and embed interactive forms that convert your website visitors, including Lead Forms.
But, despite your best efforts to make these forms engaging and interactive, they'll do you no good if they're abandoned by your users.
To avoid that:
Ready to build your form? Get started today with the easiest WordPress form builder plugin. WPForms Pro includes lots of free templates and offers a 14-day money-back guarantee.
If this article helped you out, please follow us on Facebook and Twitter for more free WordPress tutorials and guides.