Do you want to create a Likert scale form for your WordPress site?
A Likert scale is a type of question used in surveys and research. It's normally used to measure experiences or opinions.
In this article, we'll show you how to add a Likert scale to your WordPress forms to collect useful feedback.
Create Your Likert Scale Form Now
How Do You Write a Likert Scale Question?
To write a Likert scale question, you need to create balanced answer choices. Normally, that means a neutral choice with a range of answers on either side.
The question should be able to measure the strength of the respondent's opinion or the extent to which they agree or disagree with a statement. The option in the center lets them answer if they have no view.
Likert Scales are sometimes called matrix questions because you can have more than one question row.
Here's a great example of a Likert scale question on a survey.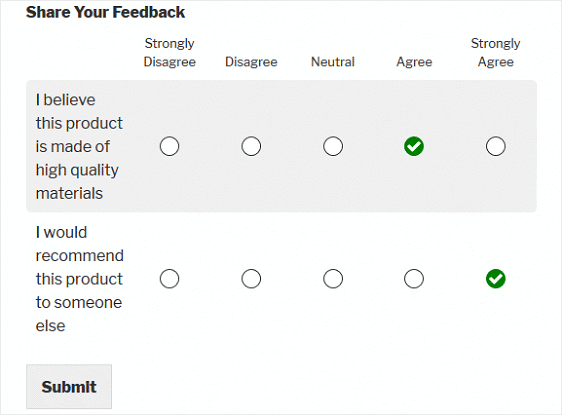 You can create a Likert scale question with as many answer choices as you like. But it's common to use 5 or 7. This lets you measure opinions without overwhelming your visitor with options.
When you write a Likert scale question, you should also:
Have an odd number of answer choices. That way, there's always a neutral option in the center. If you have an even number of answer choices, your respondent might feel pressured to lean one way or the other. That can lead to inaccuracy in your results.
Provide an 'other' field underneath the Likert scale. That way, people with strong opinions have a place to express why they feel the way they do.
Stick to one topic per question. This helps your respondent to focus on 1 topic at a time.
Now, let's take a look at how you can add a Likert scale to your WordPress forms.
How to Add a Likert Scale to WordPress (With a Template)
We're going to use a simple Likert scale template and add it to a survey. Here are the easy steps:
Let's start by installing the plugins we need to create our Likert Scale.
Step 1: Install the WPForms Plugin
The first thing you'll need to do is install and activate the WPForms plugin. For more details, follow this step by step guide on how to install a plugin in WordPress.
Next, you'll need to install and activate the Surveys and Polls addon. To do this, go to WPForms » Addon and find the one labeled Surveys and Polls Addon.
Click Install Addon and then Activate.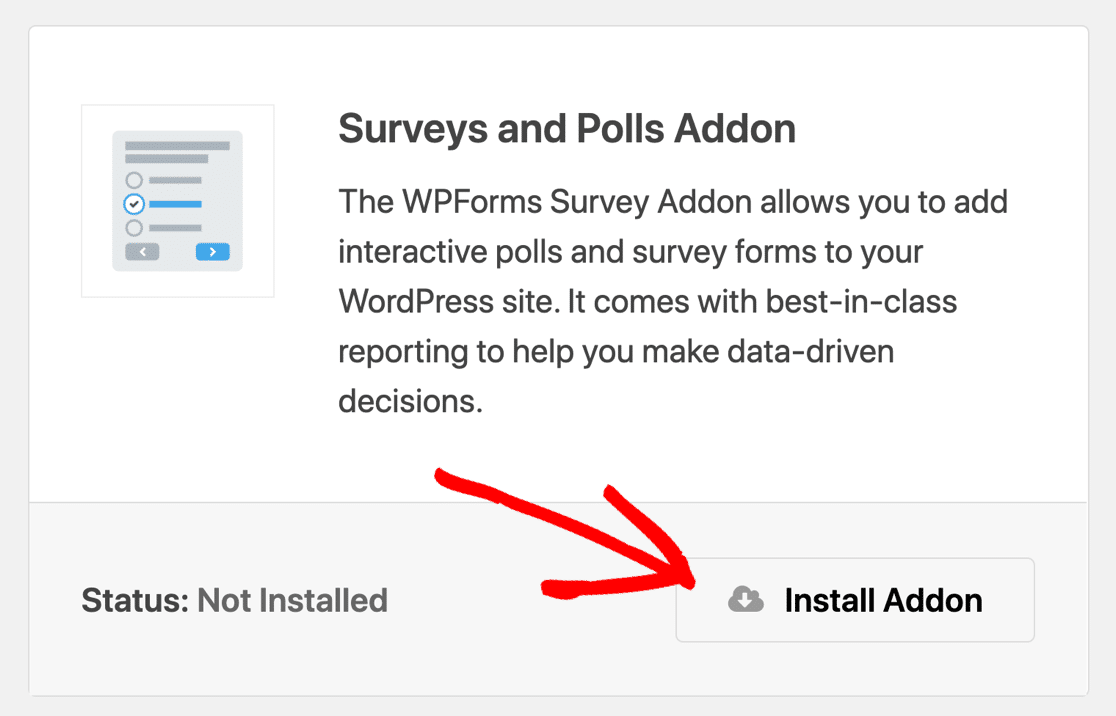 Now we're ready to open up the Likert Scale template.
Step 2: Create a New Survey Form
In this step, we'll open up our survey form and add a Likert Scale question from a template.
Start in the WordPress dashboard. From the navigation bar on the left, click WPForms » Add New.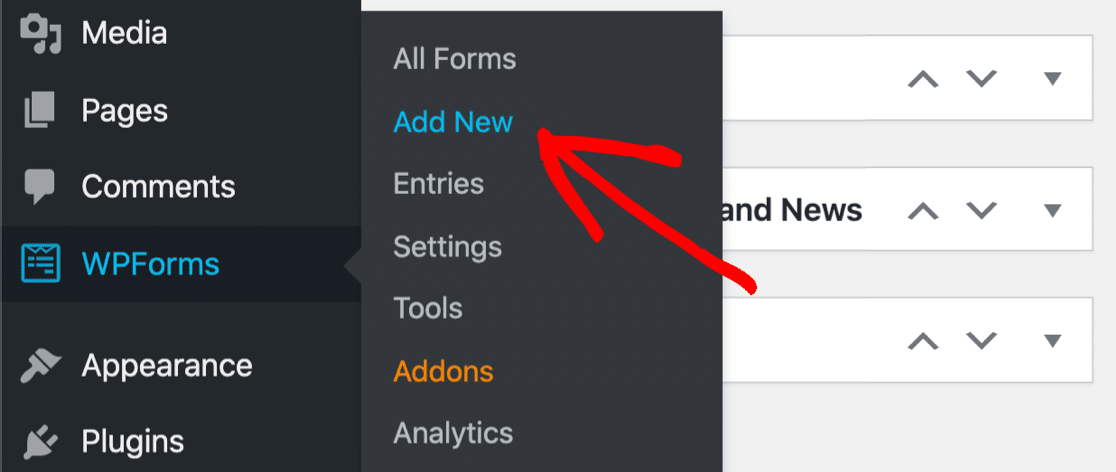 Now you'll want to give your form a name.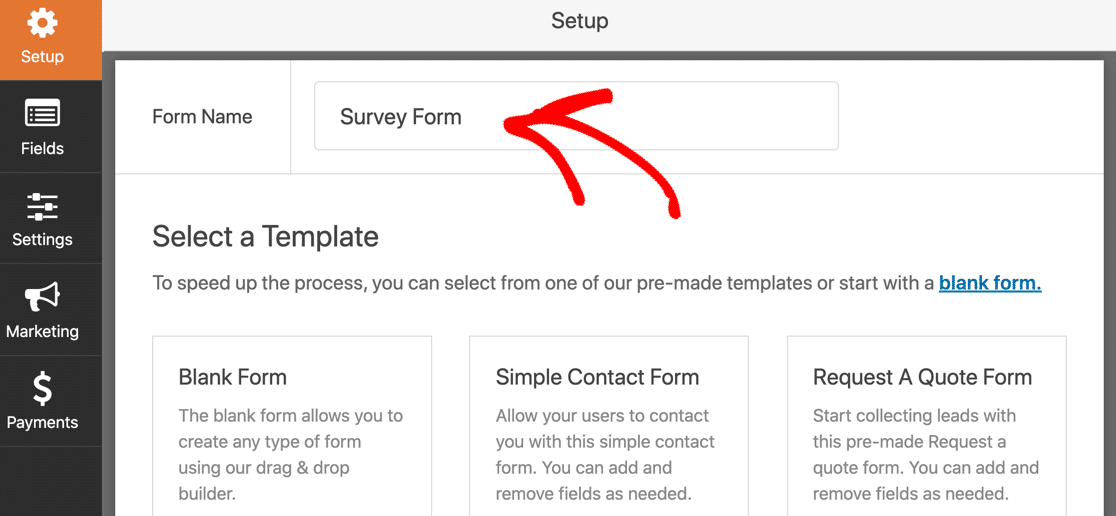 Now scroll down to the Additional Templates section. You can type in 'survey' here to search for the survey template.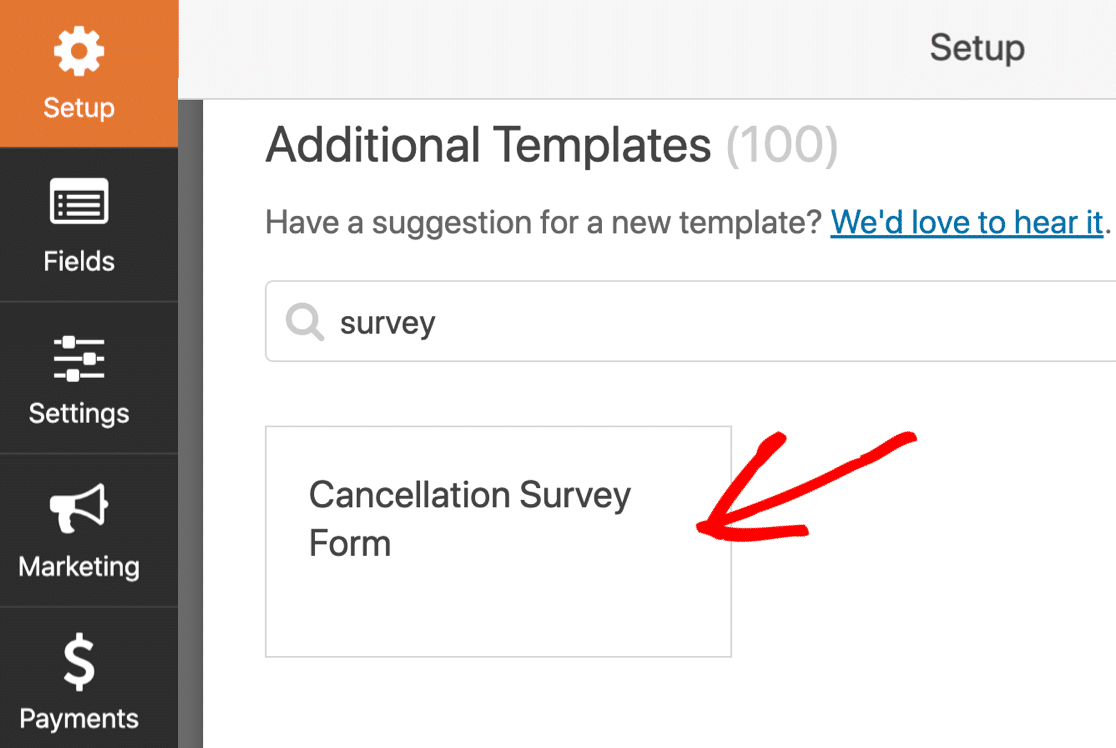 When the survey template opens up, we can start to create your first Likert Scale question.
Step 3: Add the Likert Scale to Your Form
Now that we have our survey template, we can customize it and create our first Likert Scale question.
In the form builder, you'll see a list of question types on the left.
Let's drag the Likert Scale template onto our survey now.

Click once on the Likert Scale on the right-hand side to open its settings.
At the top, you'll see the settings for the questions on the Likert Scale under Rows.

Then, if you scroll down in the left hand panel, you'll see the preset answer choices under Columns.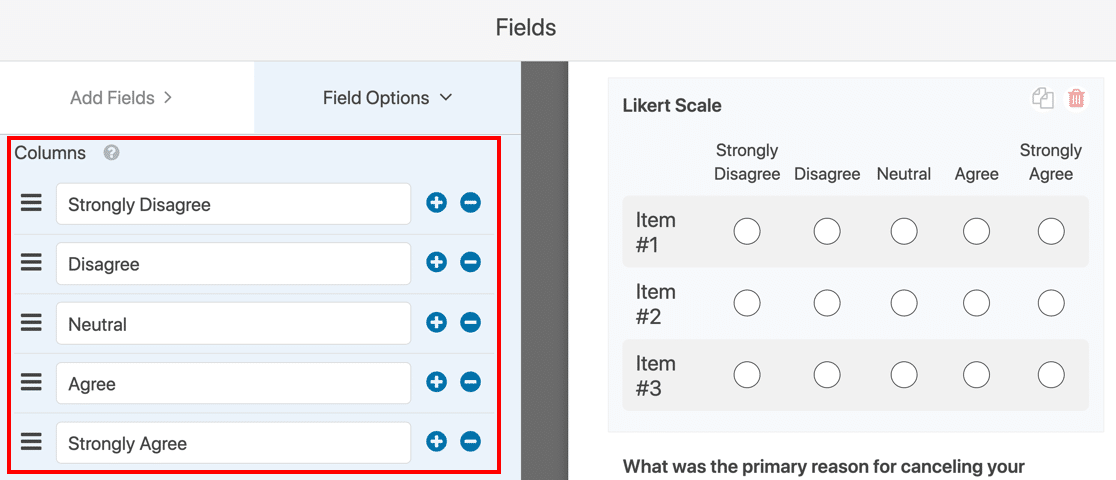 Using this template, you can customize your Likert Scale template so that it matches your survey question.
In our example, we'll edit the Likert scale to ask people for their opinion about a new product.
Start by changing the rating scale's Label. This is the title of the rating scale and lets people know what the survey is about.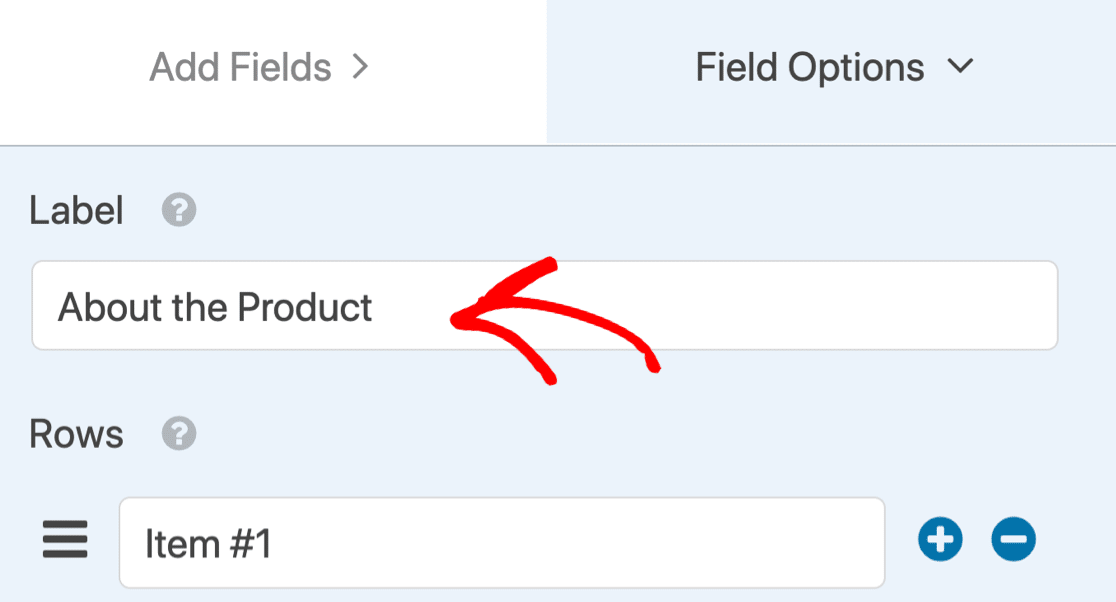 Next, add or delete the number of rows your Likert scale has. This will depend on how many questions you would like to ask. You can also change the row options by adding questions, statements, or anything else you want to ask site visitors.
In this example, we'll add 2 statements about a new product release. Then we can click the minus sign at the end of the 3rd row to remove it.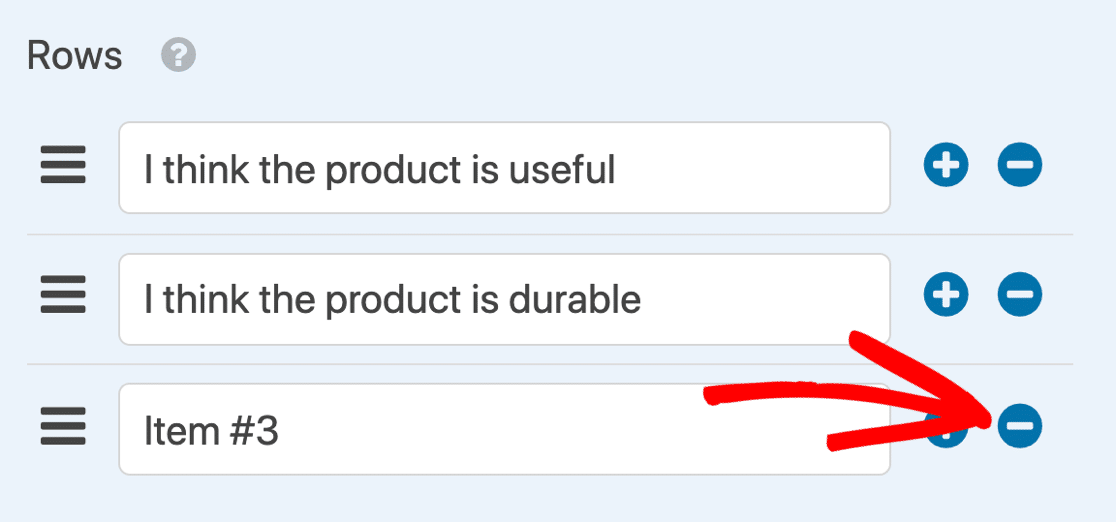 For this question, we'll leave the default agreement scale at Strongly Disagree, Disagree, Neutral, Agree, and Strongly Agree.
Step 4: Customize Your Likert Scale Form
Do you want to create a more complicated Likert Scale question? WPForms has tons of advanced features that you can easily add to your Likert Scale template.
For example, you can:
Enable smart conditional logic to show and hide form fields based on user input
Change the style of your Likert scale
Switch the size of your Likert scale field size
Allow multiple answers per statement.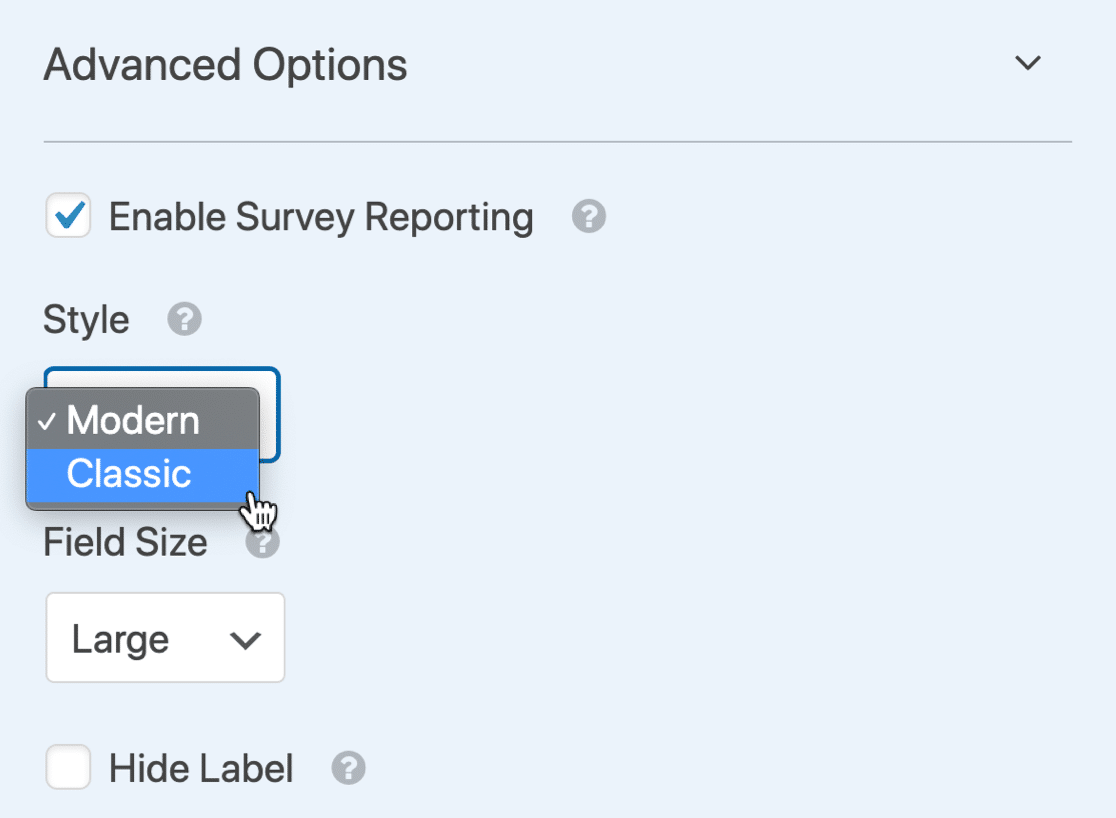 Remember how we started out with the customer cancelation survey template? Now's a great time to customize the rest of the questions on the survey.
For help with using different fields on your form, check out our helpful tutorial on creating a simple form in WordPress. Also, check out our article on NPS question examples to see ways to use Net Promoter Scores.
Be sure to click Save when you've finished customizing your survey.
Step 5: Publish Your Likert Scale Form
When you're done customizing your survey, you can easily publish it on your website.
At the top of the form builder, click the Embed button.

In the popup window, click Create New Page.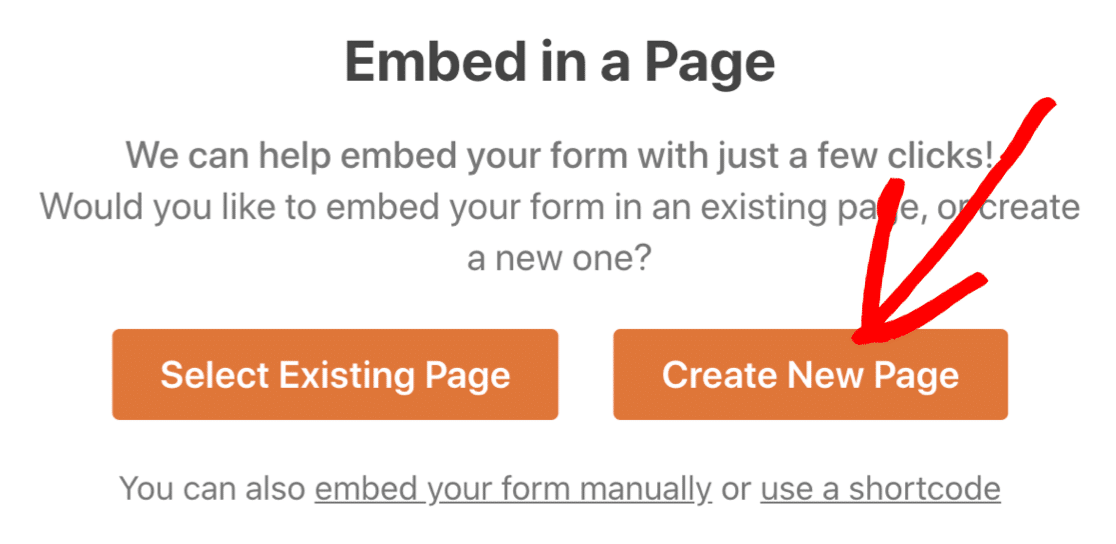 Then type in a name for your page and click Let's Go.

When you're happy with the new page, click the blue Publish button at the top.

And that's it! Now you have a published survey with a fully customized Likert Scale question.

Create Your Likert Scale Form Now
Next Up: Publish the Results of Your Survey
After running your survey, you'll want to create reports and recommendations based on your findings. We created an awesome guide to help you write a summary of your survey results.
And if you're curious, check out how WPForms compares against other survey tools in these detailed reviews:
Ready to build your form? Get started today with the easiest WordPress form builder plugin. WPForms Pro includes free Likert scale templates and offers a 14-day money-back guarantee.
If this article helped you out, please follow us on Facebook and Twitter for more free WordPress tutorials and guides.