There are many things that make WPForms the company it is today.
But behind our product and all the frequent updates we release, there's only a single principle driving us: putting customers like you first.
This is why when we see thousands of happy users sharing positive thoughts about us on neutral platforms like Trustpilot, we know our hard work is paying off.
Unlike other review sites, Trustpilot goes to great lengths to ensure every review is authentic, fresh, and reflects the real experiences of the product's users.
It's a huge deal for us to secure a 5-star rating on a platform as transparent as Trustpilot. Our Trustpilot score is a token of the trust our customers have placed in us.
Today, we'd like to share what people on Trustpilot are saying about us and what it means for us as the top-rated form builder for WordPress.
Where Does WPForms Stand on Trustpilot Ratings?
WPForms currently has a near-perfect rating of 4.8/5 on Trustpilot.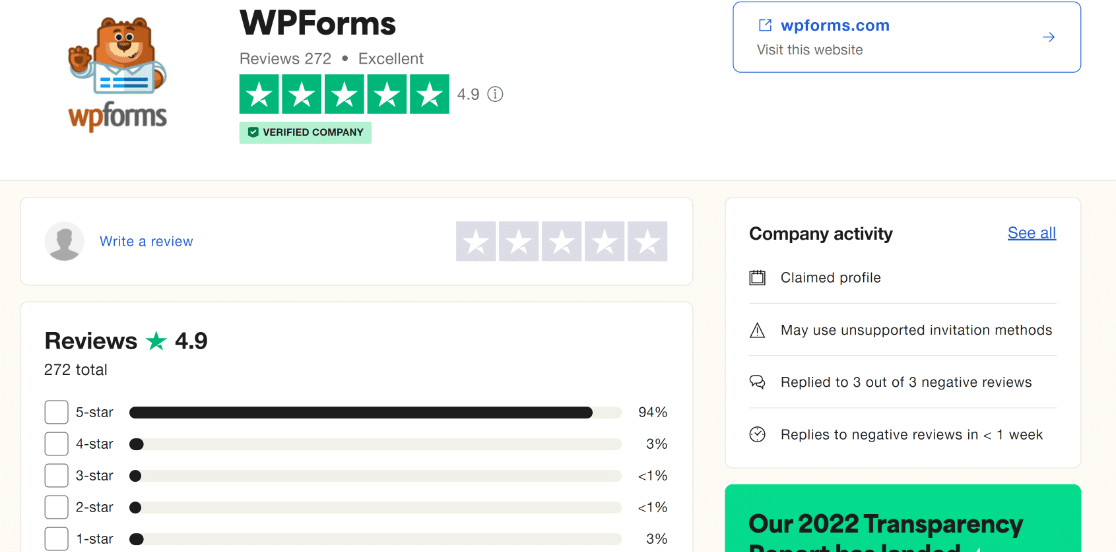 This rating is based on 289 reviews from real WPForms users.
The breakdown of our ratings reveals that there's an overwhelming majority of 5-star ratings. It's exceedingly rare for us to receive a rating below 5 stars, which is an achievement that we're very proud of.
What Users Say About Us on Trustpilot
When we say that we put people first, it's more than just a slogan. We live by it, as evidenced by countless enthusiastic reviews on Trustpilot.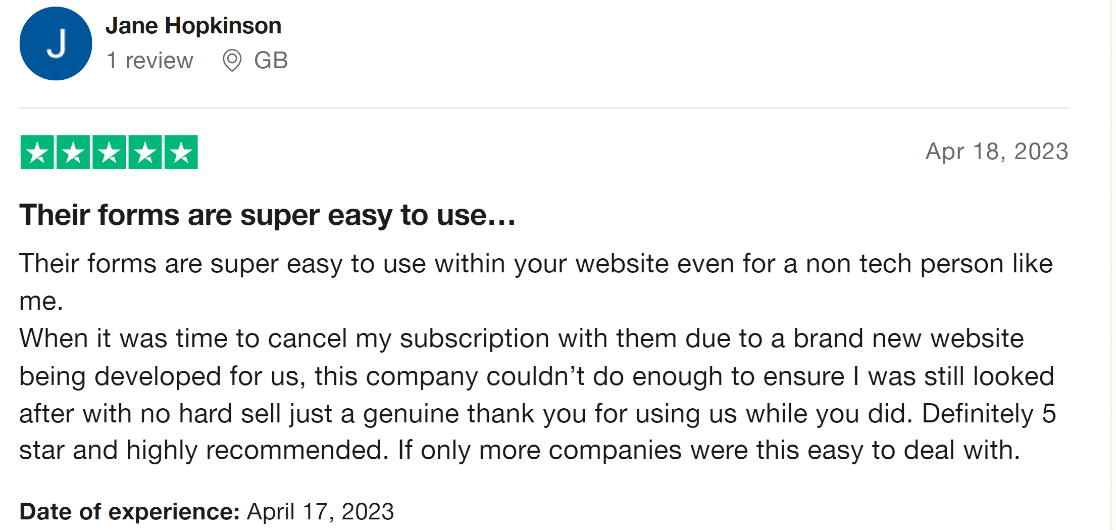 We put a lot of effort into the features that we release. Many of our features were built to entertain requests made by our customers.
And we're always actively listening to our customers for ideas on how we can make our plugin even more useful.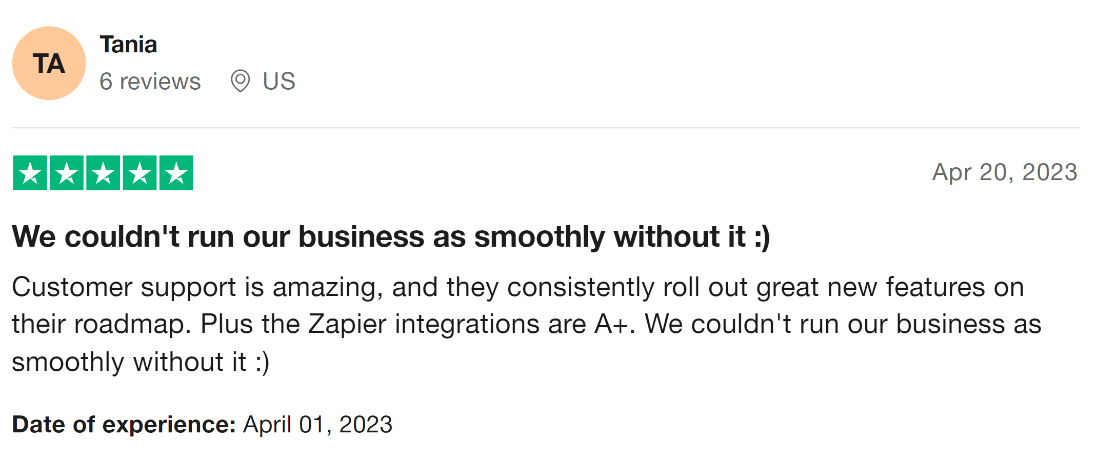 Needless to say, our amazing customer support team plays a crucial role in keeping our customers happy and satisfied.
It's a part of our team culture to go way above the call of duty to ensure our customers receive the absolute best support possible.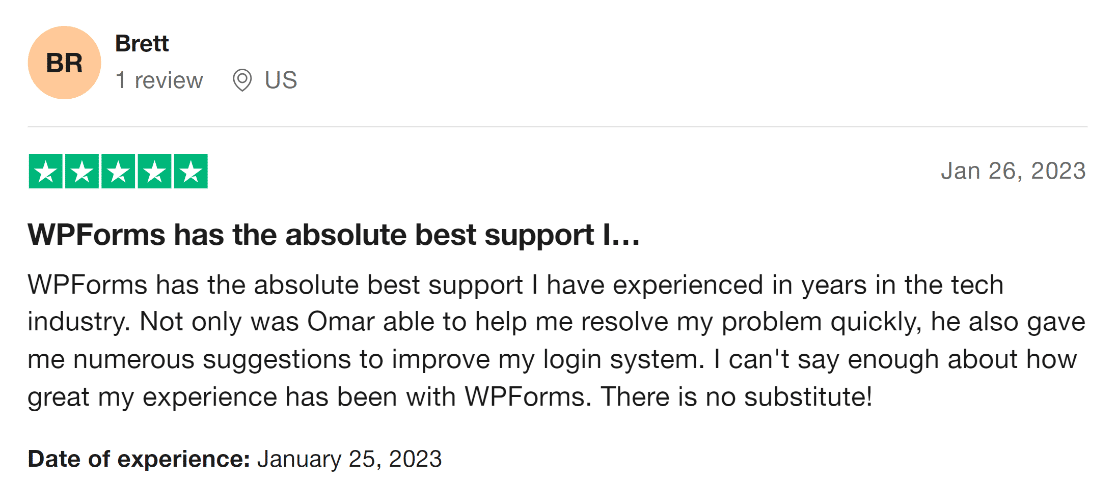 If you go out Trustpilot page, you'll come across tons of reviews from happy users with similar sentiments for our product and customer support team.
But how can you be sure that these reviews are genuine and unbiased?
Why You Can Trustpilot Reviews
Trustpilot has clear guidelines to ensure authentic and incentive-free reviews from real users.
Rather than calculating a simple average of user ratings, Trustpilot takes into account factors such as the total amount and recency of reviews to generate a score.
This is a much more reliable way to rate a company than using a simple average of user reviews, which can often be misleading.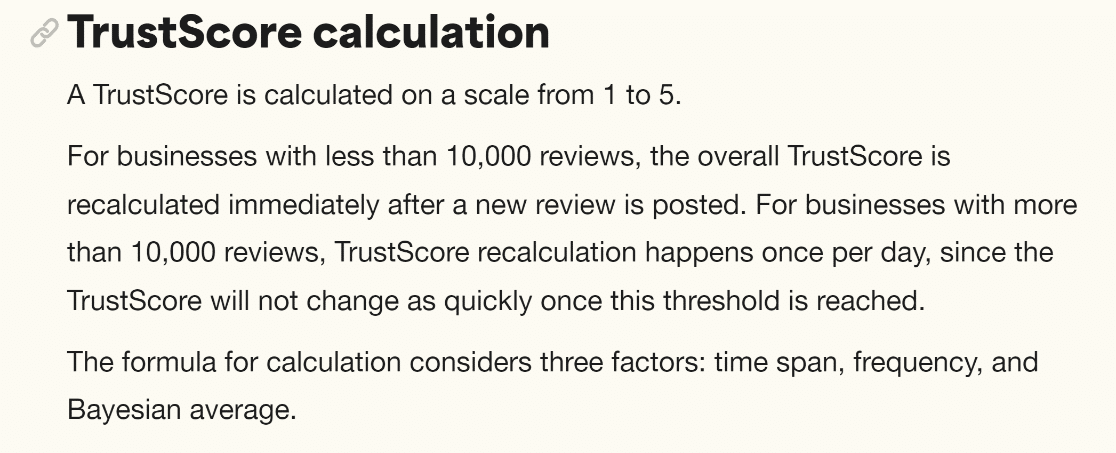 On top of that, Trustpilot strictly prohibits businesses from incentivizing customers to leave positive reviews.
Users can freely report a company if they're offered an incentive to leave a review. It can be extremely damaging to company's reputation if they're found to have offered incentives.
Trustpilot also has adequate safeguards in place to combat fake reviews. It uses a combination of sophisticated AI tools and human experts to detect review fraud. Fake reviews are immediately removed upon discovery.
Plus, Trustpilot takes disciplinary actions against businesses and users involved in leaving fake reviews.
The majority of our review sources are organic – that is, the customers submit these reviews without any kind of solicitation.

At the same time, we regularly invite our customers to leave their honest feedback, which is a practice also encouraged by Trustpilot.
All kind of feedback (whether positive or negative) is equally important to us. We wouldn't have achieved our position as one of the leaders in the WordPress industry if we weren't keen on listening to our customers.
Lastly, Trustpilot isn't the only trusted review platform that we're rated so highly on. We've also won numerous awards in various categories and have a rating of 4.7/5 on G2.
We're also one of the most highly rated plugins on WP.org itself, with a score of 4.9/5 based on 12523 user reviews.
A close agreement in the ratings between different highly regarded platforms is a testament to the authenticity of our rave reviews and to our commitment to customer satisfaction.
The Secret to Our Success
As we've hinted before, our success is the result of our people-first approach and the quality of our product.
We're only halfway into this year, and we've already released some game-changing plugin updates.
Here's a quick recap of our latest changes and how they illustrate our dedication to satisfying our amazing customers.
Coupons Addon
As the holiday season approaches, we wanted to give our users a way to boost sales with coupons and discounts.
Our customers were keen on having this functionality in WPForms, and we delivered by releasing the Coupons addons.

With this addon, you can create custom coupons or even have WPForms generate a random code for you.
The best part is the outstanding flexibility you get with this feature. You can set the discount percentage for your coupon codes, set their validity dates, and define usage limits.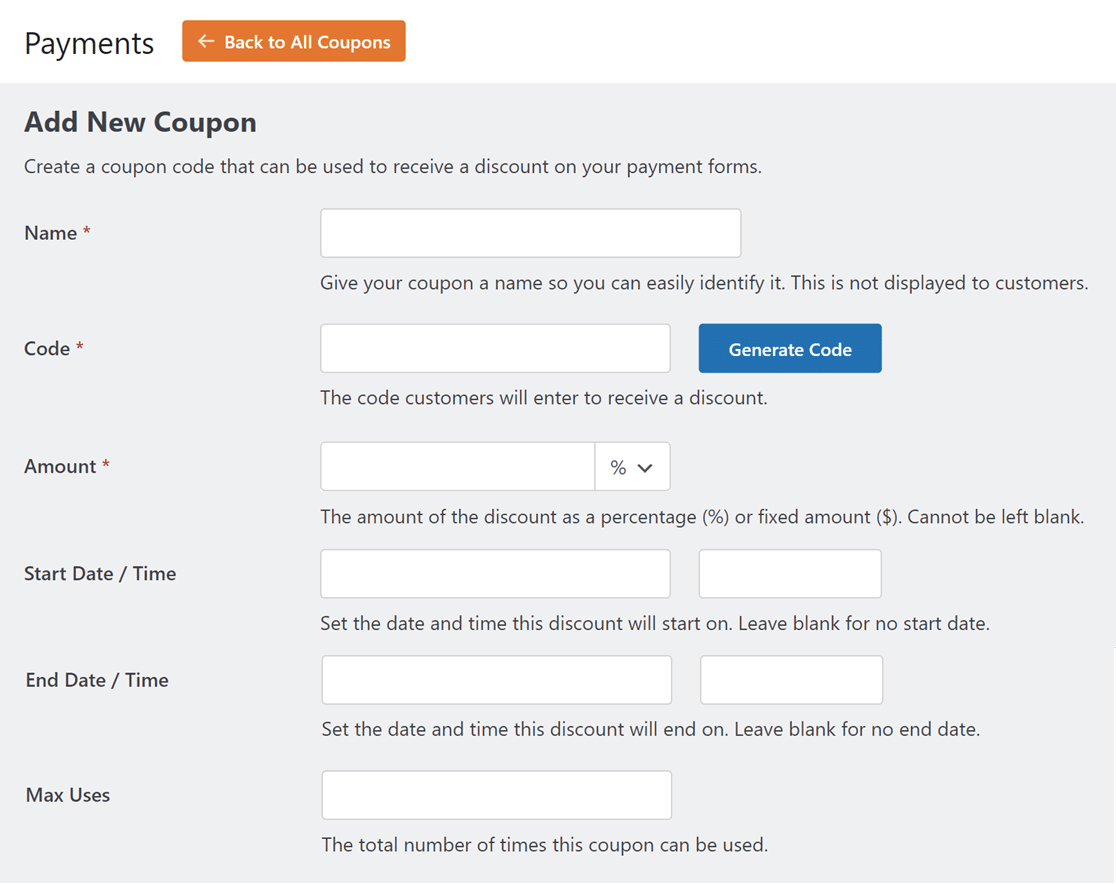 It's a powerful way to run high-converting promotions for the next upcoming sales season.
And you don't need to set up a separate eCommerce or shopping cart solution to create and offer coupon codes for your WordPress payment forms.
Stripe Payments for All
Previously, the Stripe integration was available in WPForms Pro and above plans only.
But we recognized that all businesses should have access to easy and affordable payment solutions, so we made Stripe available in ALL WPForms plans (including our free Lite version).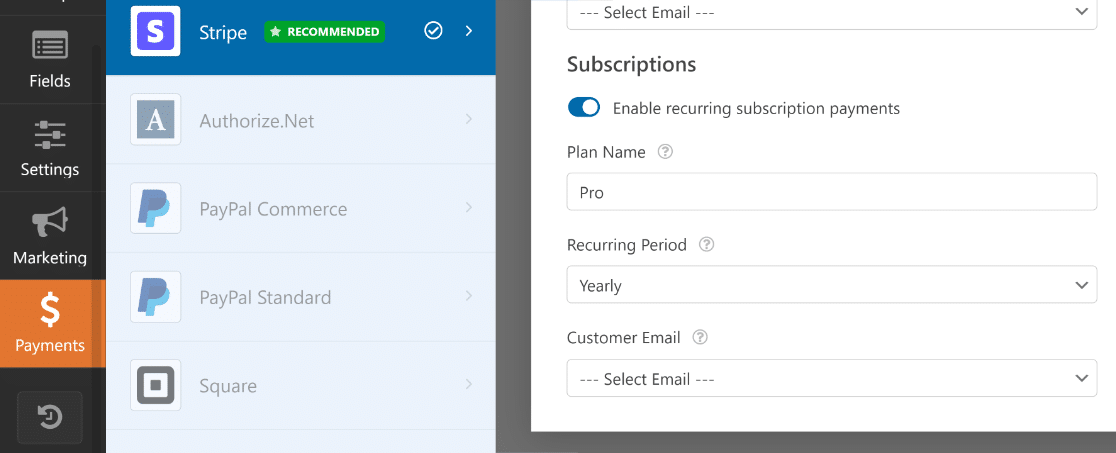 Not only that. With this update, we also added a payments screen that enables you to track your revenue, donations, and coupon usage right within your WordPress dashboard without needing extra tracking software.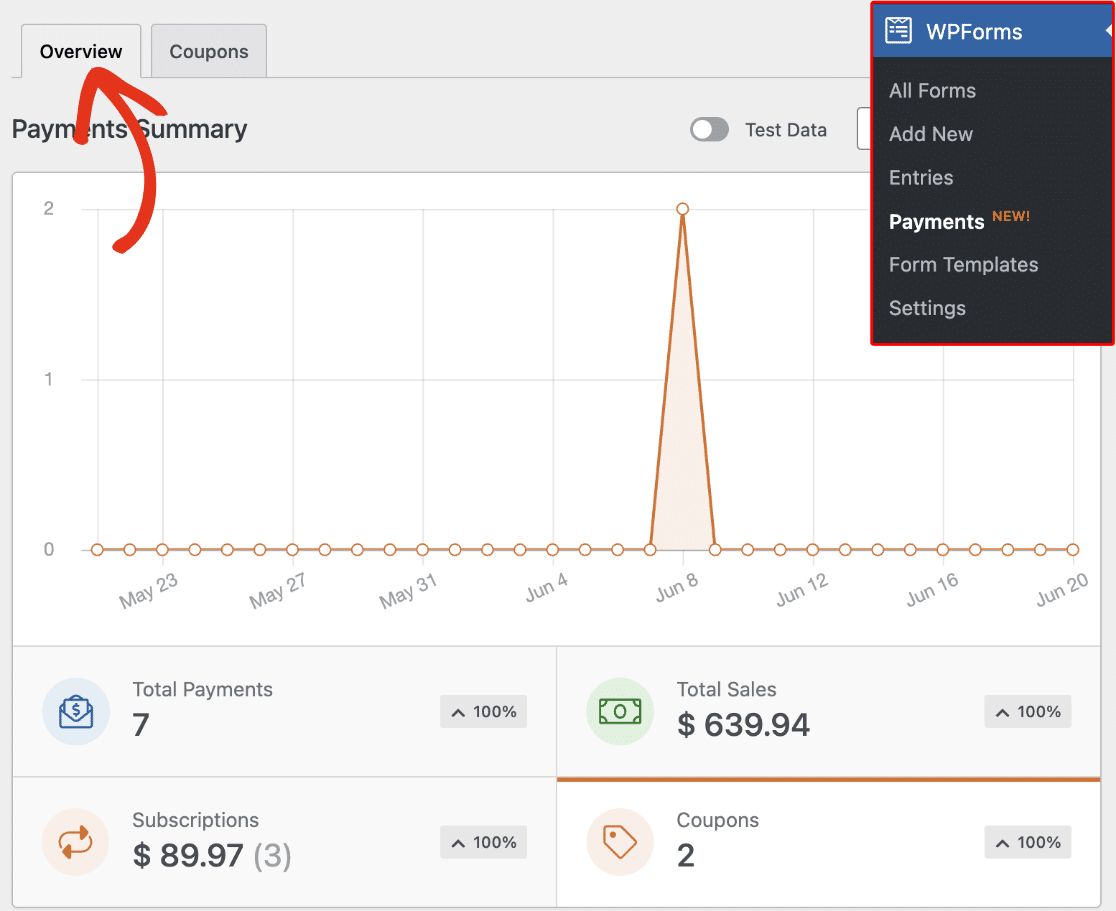 Most WordPress form plugins only offer payment integrations in their paid plans.
We're one of the only few plugins offering Stripe integration for free as well as paid users because we want to help small businesses grow without breaking the bank.
No-Code Form Styles
Styling forms in WordPress has always been a complicated task, often requiring the use of CSS.
We're in the business of making things simple. And we heard you when you wanted an easy way to customize the appearance of your forms.
So we released the From Styles feature, which lets you customize your form's design from the WordPress block editor in just a few clicks.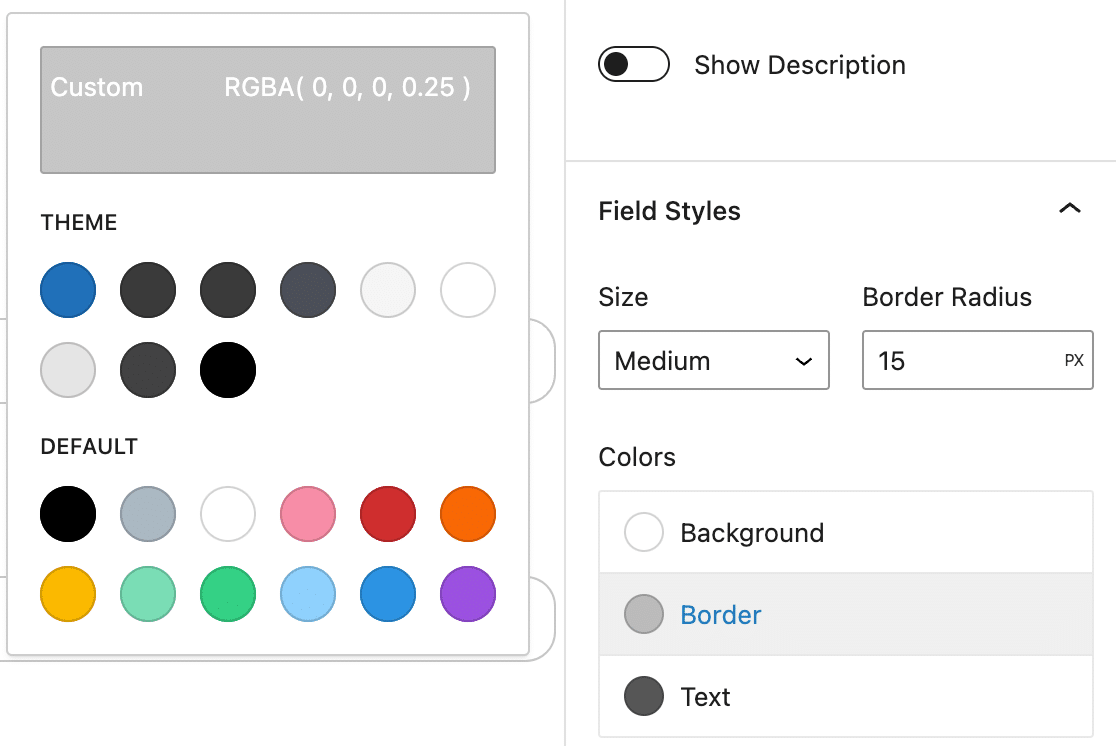 Like many other advanced WPForms features, form style options are available in all license levels, including free.
We aim to benefit the maximum number of people with our features wherever possible. And that's one of the many reasons why our customers continue to give u so much love.
Next, Compare WPForms Pro vs Lite
Are you unsure whether you should get WPForms Pro or simply enjoy our forever free plan?  Take a look at out detailed guide WPforms Pro vs Lite to equip yourself with enough knowledge to make an informed decision.
Create Your WordPress Form Now
Ready to build your form? Get started today with the easiest WordPress form builder plugin. WPForms Pro includes lots of free templates and offers a 14-day money-back guarantee.
If this article helped you out, please follow us on Facebook and Twitter for more free WordPress tutorials and guides.