Do you want to send SMS notifications to and from your WordPress site?
Utilizing SMS communication is a useful way to keep your site growing and operating smoothly. You may use SMS contact to quickly and efficiently reach out to your website users, or you might set up SMS notifications to receive yourself, in order to keep an eye on your site's health.
And with a slew of WordPress plugins available to integrate with your site, you have all kinds of ways to send and receive SMS notifications.
In this article, we'll cover which WordPress SMS plugins we suggest so that you can start sending and receiving SMS notifications today.
Why Use a WordPress SMS Plugin?
Like we said, SMS contact is quick and efficient. It's an appealing way to communicate with your website users, and is a great way to generate and track growth for your site. But how will you realistically communicate through your WordPress site outside of the web?
This is where you'll need a plugin to bridge the gap. Then, you can begin sending and receiving notifications from your website, directly to your or your users' mobile devices.
And with a WordPress SMS plugin, you can do so much more than just send notifications.
With a plugin, you're able to send out targeted messaging, give customers an update on their orders or their shopping carts, or reach out for another reason specific to your site. Plus, you can create and manage these SMS messages and track their performance, all from 1 WordPress dashboard.
9 Best WordPress SMS Plugins
A WordPress SMS plugin is a smart addition to your website, and we'll walk you through our picks for the best plugins available.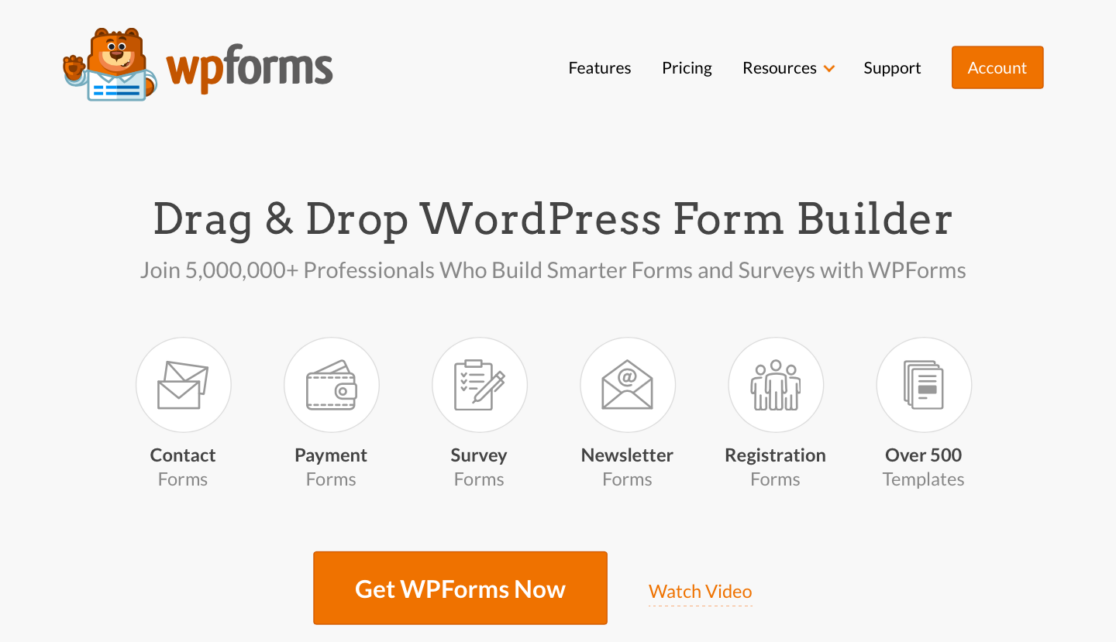 WPForms is an easy-to-use plugin that allows you to create all kinds of forms for your website in just a matter of minutes.
Contact forms, feedback forms, payment forms, user surveys, and so much more, are all incredibly simple to create with the drag-and-drop form builder. Plus, the WPForms plugin offers many of the forms you'd need already made for you as templates, which you can edit further to your liking or immediately use on your site.
As for SMS communication with your website visitors, you can easily set this up with a form you've created with WPForms. You'll first collect the phone numbers of your site visitors through a contact form, and then use an integration system like Twilio to configure your SMS notifications. Within your specific Twilio settings, you're able to manage all of your SMS contacts, and send and receive SMS messages directly from your WordPress website.
Price: Plans start at $39.60 per year.
For a full run-down on integrating SMS platforms with your site, check out our complete tutorial on the subject.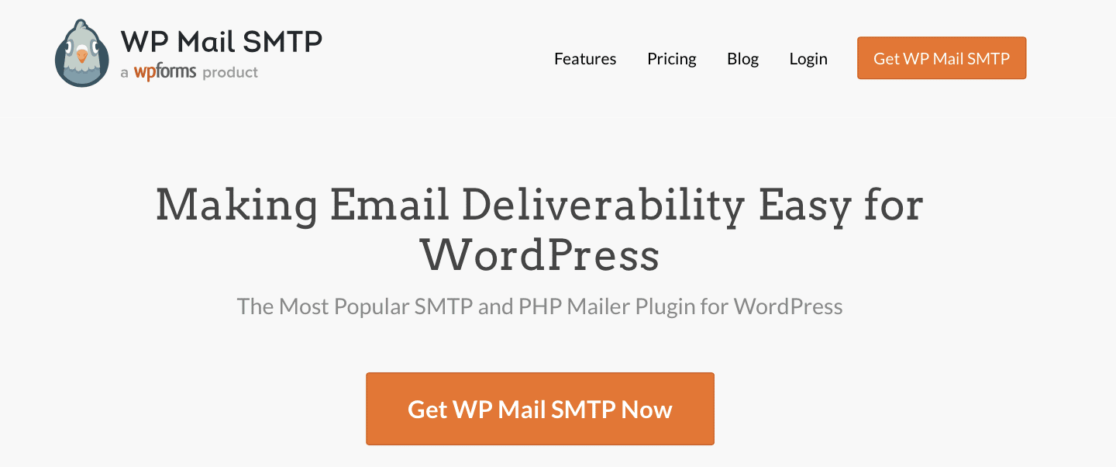 WP Mail SMTP is a great plugin for email communication through your website.
While the bread and butter of WP Mail SMTP is in its capability to improve how WordPress sites send email, utilizing this plugin in conjunction with another integrated communication platform, like Twilio, makes it a useful tool for receiving SMS notifications.
Many sites rely on email for contact and communication with visitors and users, but what should site owners and operators do when these systems fail?
The WP Mail SMTP plugin streamlines the email delivery process to minimize email failures, but it's still nice to be made aware of when your site is dealing with any communication issues.
So, it's handy that WP Mail SMTP supports SMS notifications for WordPress email sending errors. This means that WP Mail SMTP will notify you via SMS if your email system is in trouble. Be sure to check out our full tutorial on the subject.
Price: Plans start at $49 per year.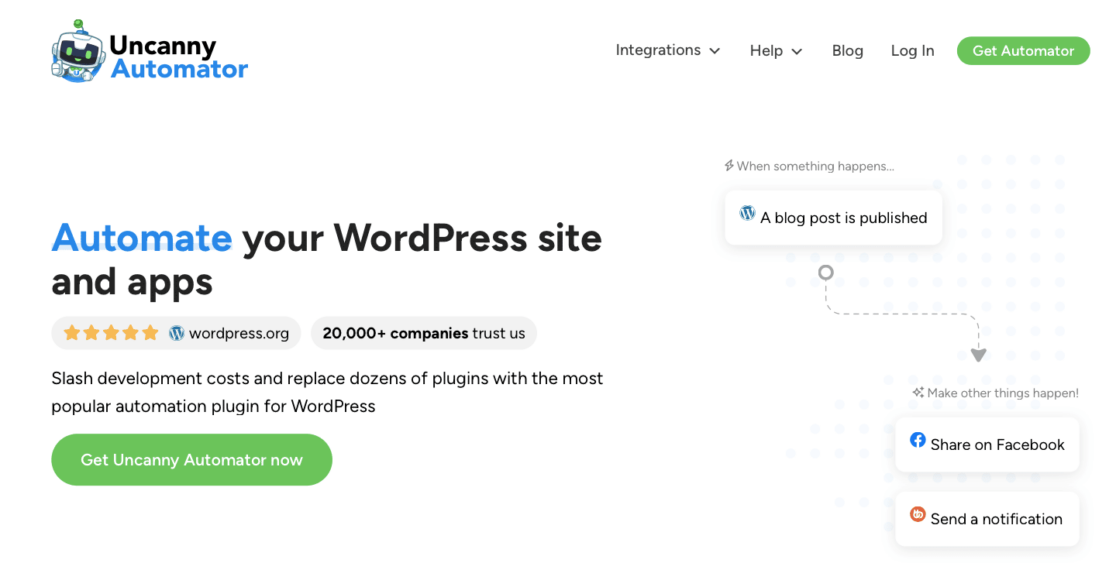 Similarly to other plugins listed here, Uncanny Automator is a WordPress automation plugin that can be used to accompany WPForms and Twilio.
Uncanny Automator specializes in eCommerce, eLearning, Google Sheets, webhook, and social media automations. It will automatically take action from common WordPress triggers, like site visitors viewing a page or submitting a comment.  Uncanny Automator works in conjunction with a long list of popular apps and plugins, with over 300 automations triggered from prompts by those 3rd parties.
And since WPForms and Twilio are both on that list of supported apps and plugins, you can easily use all three tools together to send and receive SMS notifications through the Uncanny Automator plugin.
Price: Plans start at $149 per year.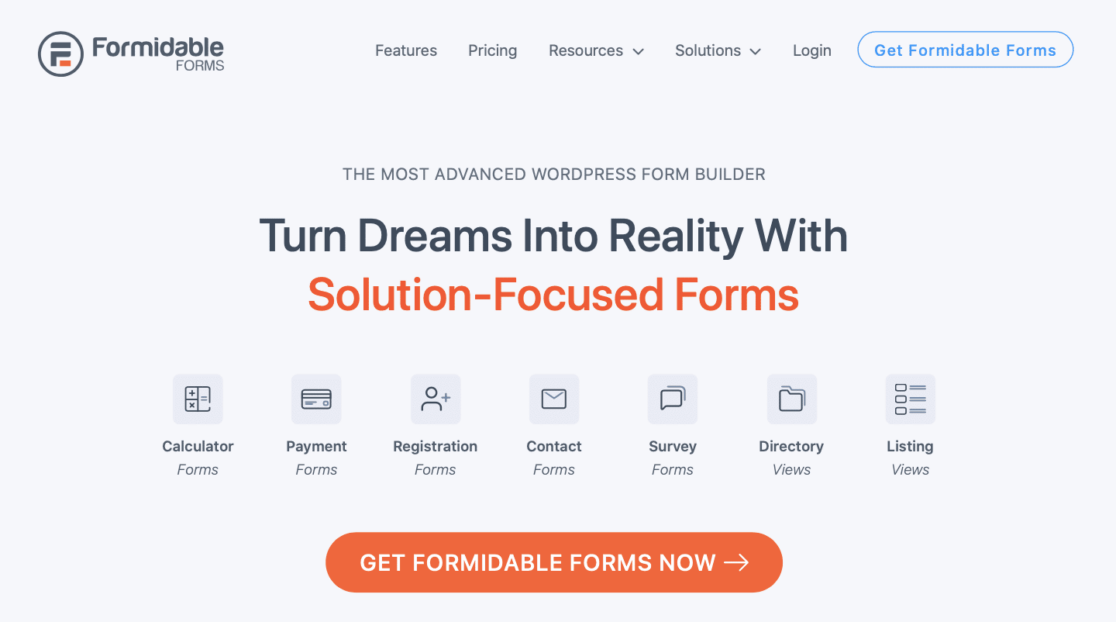 Formidable Forms is another form-building plugin that works in conjunction with Twilio to send and receive SMS notifications.
Like WPForms, Formidable Forms offers drag-and-drop tools to help users create contact forms, quizzes, surveys, and more. Users of this plugin can then manage form leads from the WordPress dashboard, where these leads can be exported for use with other platforms, such as external email services.
And by using Formidable Forms and Twilio together, you can also include SMS as a line of communication. With these two tools, you're able to receive SMS notifications directly from your forms, send SMS messages to your website users, or create automated responses to take care of the SMS messaging for you.
Price: Plans start at $39.50 per year.

BulkGate is a WordPress plugin that utilizes SMS notifications only, and caters to websites that have an online store or make sales on the site.
By integrating with your WooCommerce store, you can use BulkGate to reach out to your customers to inform them of the status of their order. Additionally, you have the option to create your own communication templates, or choose from the many pre-made templates that come in a variety of languages.
But the best feature of the BulkGate plugin might be its ability to facilitate 2-way SMS communication. You're able to gauge your customers' reactions, answer their questions, and do so much more, all via SMS.
Price: Plans start at €0.0109 (or $0.012) per SMS message, and vary by country.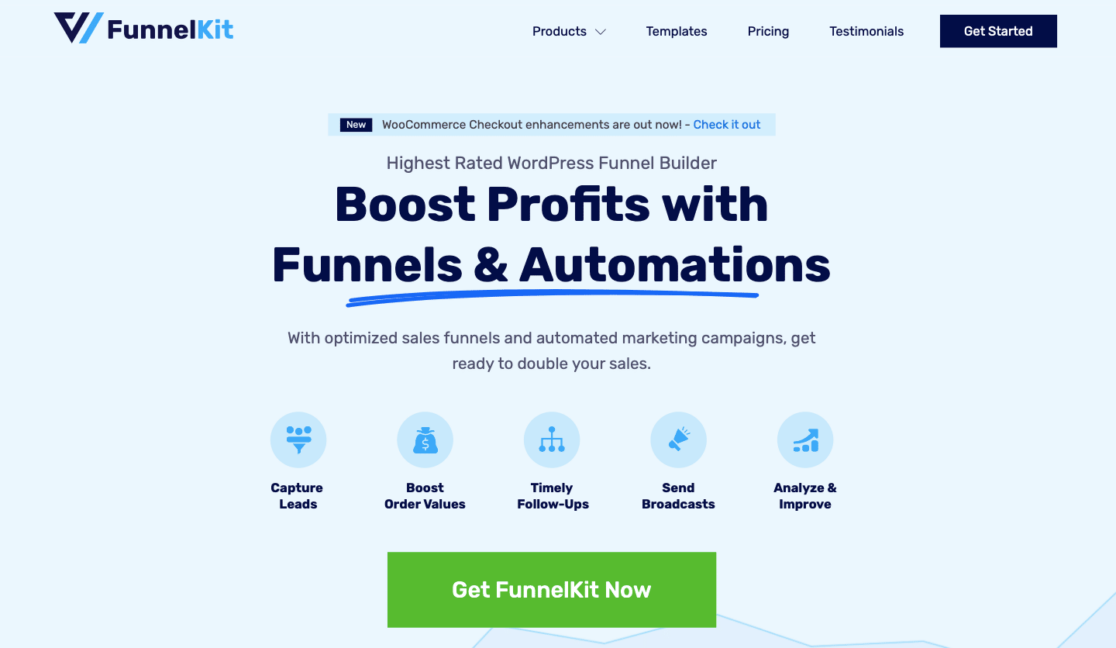 FunnelKit is an automation engine that allows you to use WordPress to automate your marketing workflows. We like the FunnelKit Automations plugin because it integrates seamlessly with WPForms.
And the neat thing about this integration is that it allows you to respond differently to each form user, based on their given values in the form fields.
So, when a website visitor submits a form, you can take appropriate action via WordPress, WooCommerce, or 3rd party connections like Twilio, which also means you can take action via SMS notifications. In fact, FunnelKit connects to  both Twilio and the above-mentioned BulkGate, so that you can create SMS-based campaigns.
For automated marketing via SMS notifications, FunnelKit Automations is a great plugin to have on your site.
Price: Plans start at $99.50 per year.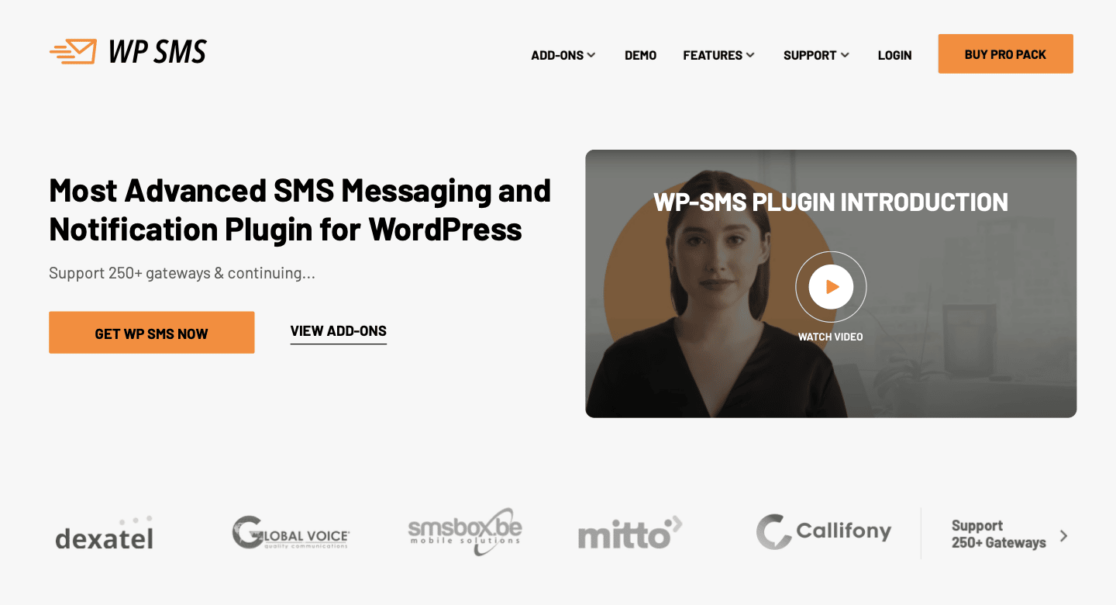 WP SMS is another plugin focused solely on SMS communication to and from your WordPress site.
This plugin utilizes Twilio, WhatsApp Business API, and more than 250 other SMS gateways to communicate with website users. With WP SMS, you're able to send SMS notifications to visitors, subscribers, form users, and WooCommerce customers.
You might send an SMS message to website users to notify them of a new blog post or newsletter update. Or, you may reach out to customers and buyers to inform them of something related to a purchase they've made or a new product you're offering. And the great thing about this plugin is that you can automate these SMS notifications, too.
But what's even better? You can start using the WP SMS plugin for free.
Price: For the Pro Plan, prices start at $39 per year.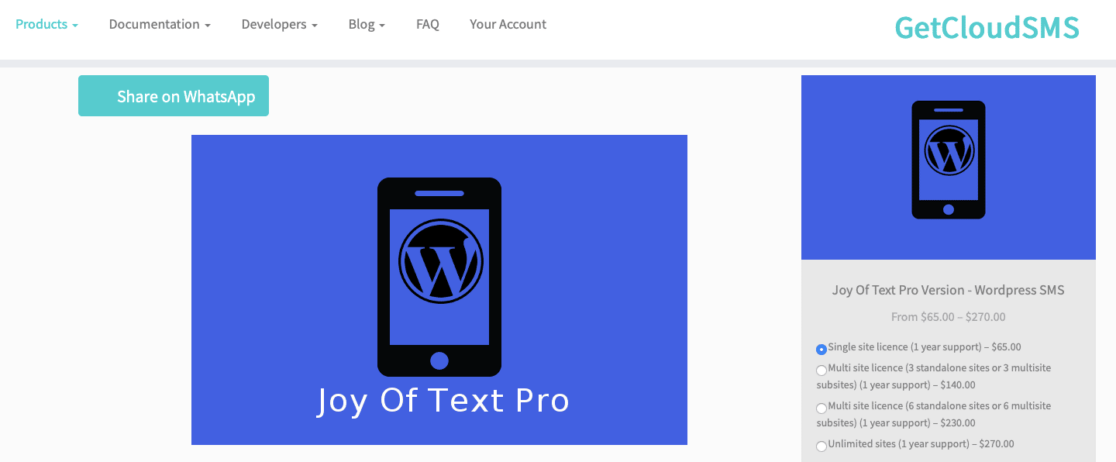 Joy of Text is also a plugin that is made specifically for contact via SMS communication.
But, this plugin takes SMS to another level, as it allows for sending voice-to-text notifications alongside the ability to send SMS messages.
Plus, you don't need to already have a form-building plugin used on your site to start sending SMS notifications from Joy of Text. This plugin will do the form legwork for you. In fact, you can simply send an automated SMS message to new subscribers based on the information they provide to this plugin.
That said, the Joy of Text plugin is easily integrated with other apps and plugins, such as WhatsApp and WooCommerce.
Price: Plans start at $65 per year.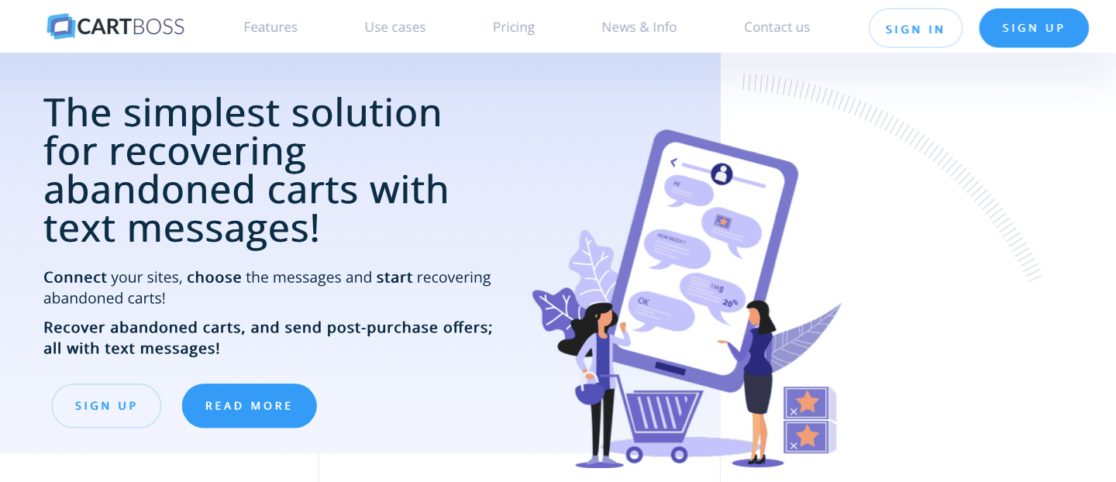 CartBoss is another a WordPress plugin that utilizes SMS notifications only, and is geared towards websites that make sales via WooCommerce.
It takes only a few minutes to integrate the plugin with your WooCommerce store. You can then start reaching out to customers who have abandoned their shopping cart. The SMS messages sent out to these shoppers are readily translated into more than 30 languages, and are matched to your site visitors by country.
Overall, CartBoss is a great plugin for WooCommerce users who want quick, easy, and customized SMS communication.
Price: Plans start at €0.01 (or just over $.01) per message, and vary by country.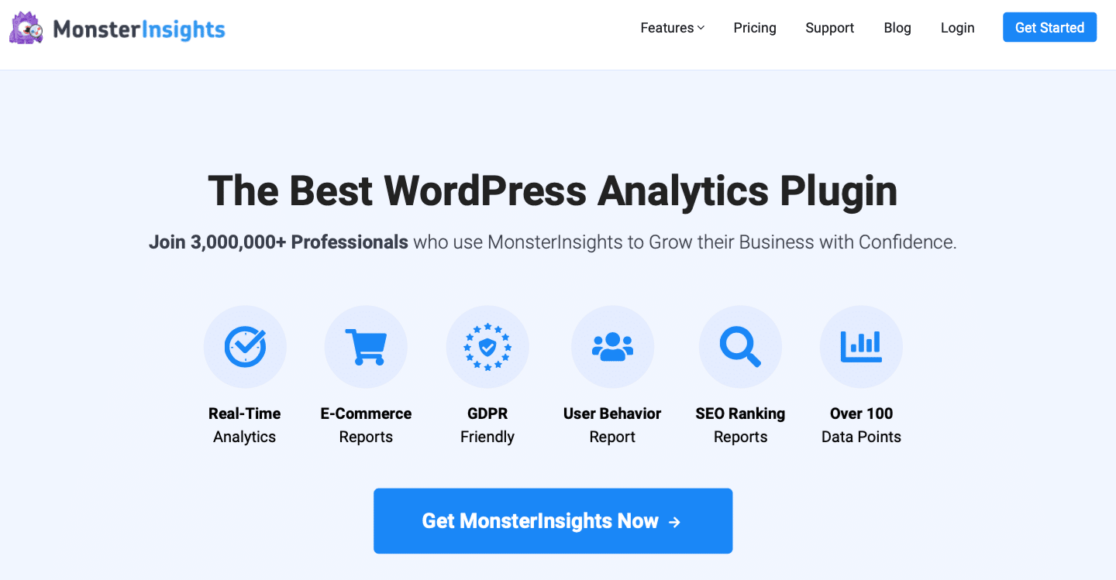 MonsterInsights is included on our list as a bit of an outlier to the SMS plugins.
This plugin is not used for sending and receiving SMS notifications between you and your website users, but rather, it's a way to track and analyze your SMS campaigns.
MonsterInsights uses the power of Google Analytics to help you gain incredible insight about your website, including the effect of using SMS communication with your site. This plugin is worth mentioning as a tool to use in conjunction with other SMS-based apps and plugins, much like many of the other plugins listed here.
To see how your SMS plugins are working with your site, get the MonsterInsights plugin.
Price: Plans start at $99.50 per year.
Next, Hack Your Site to Grow Your Business
Now that you know the best options for SMS plugins to help expand and maintain your website, you're ready to take it to the next level. There are many ways to use a website to grow a business, including utilizing SMS notifications, and we can show you how.
To learn more, check out our long list of power hacks to grow your business online.
Ready to build your form? Get started today with the easiest WordPress form builder plugin. WPForms Pro includes lots of free templates and offers a 14-day money-back guarantee.
If this article helped you out, please follow us on Facebook and Twitter for more free WordPress tutorials and guides.