Would you like to get SMS notifications when someone submits your contact form? Getting a quick notification on your phone means you'll never miss out on a submission!
In this tutorial, we'll show you how to set up SMS notifications for WordPress forms.
Does WordPress Support SMS Notifications?
By default, WordPress only sends you email notifications.
However, it's possible to use certain plugins that integrate with SMS sending services like Twilio to receive texts from your WordPress website.
You only need to spend a few minutes to make this integration, and then WordPress will send you SMS alerts every time a new form is submitted by visitors from your site.
How to Get an SMS Notification From Your Contact Form
Our video guide explains how you can set up SMS notifications for your WordPress contact forms:
If you'd prefer written instructions, here are the steps for configuring text notifications for form submissions.
Step 1: Install WPForms
The first thing you need to do is to install and activate the WPForms plugin. Here's a step-by-step guide on how to install a WordPress plugin.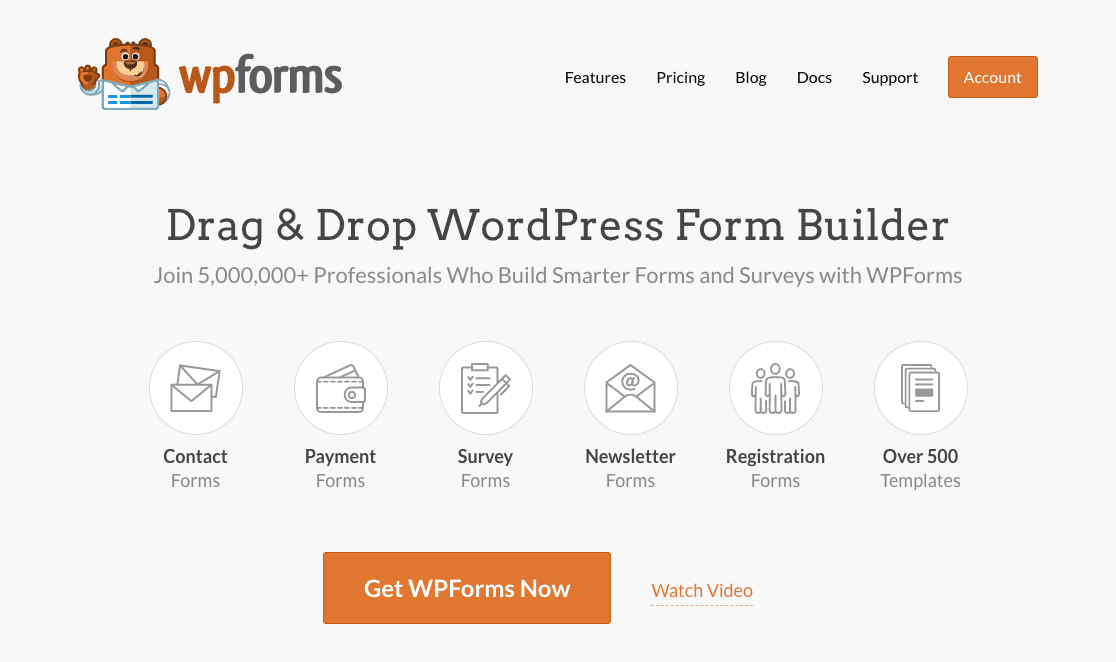 Also, you'll need to have a form created. See our tutorial on how to create a simple contact form for an example to get started.
Once your form is created, we'll need to connect it to your Twilio account to set up SMS notifications for WordPress.
Step 2: Connect Your Contact Form to Zapier
To create an SMS notification from your WordPress contact form, you'll need to install the WPForms Zapier addon. Go to WPForms » Addons and click on the Install Addon button.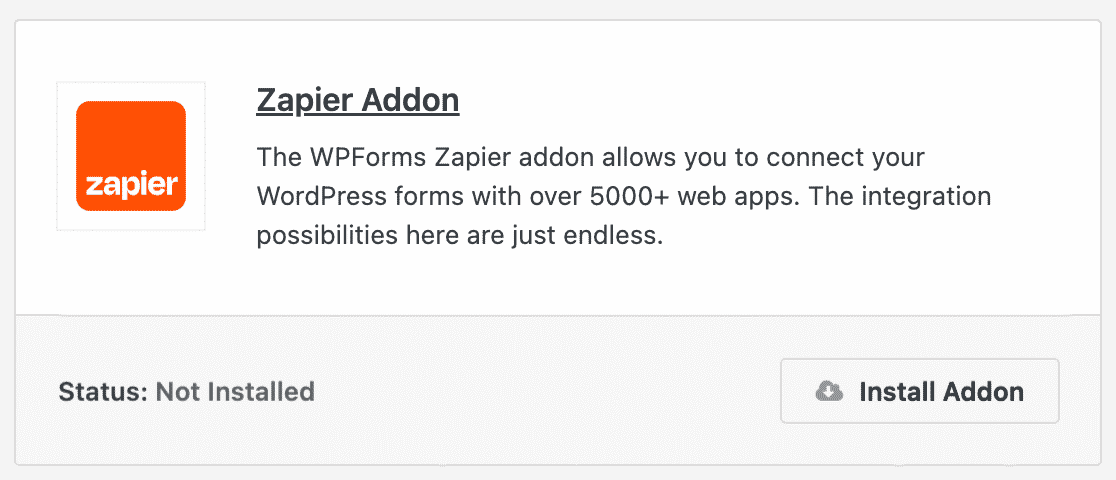 The Zapier addon lets you connect your forms to over 5,000+ web apps, including Drip, Jira, and Twilio so that you can be alerted when someone submits your form on your site.
We're going to use Zapier as our Twilio WordPress plugin to get a WordPress contact form SMS notification.
Step 3: Create Your New Zap
When you've installed the WPForms Zapier addon, open a new tab and log in to your Zapier account. Then, begin to make a zap. For a complete step-by-step guide to making a zap, you can check out our tutorial on how to get started with Zapier.
For the trigger, select WPForms from the available apps.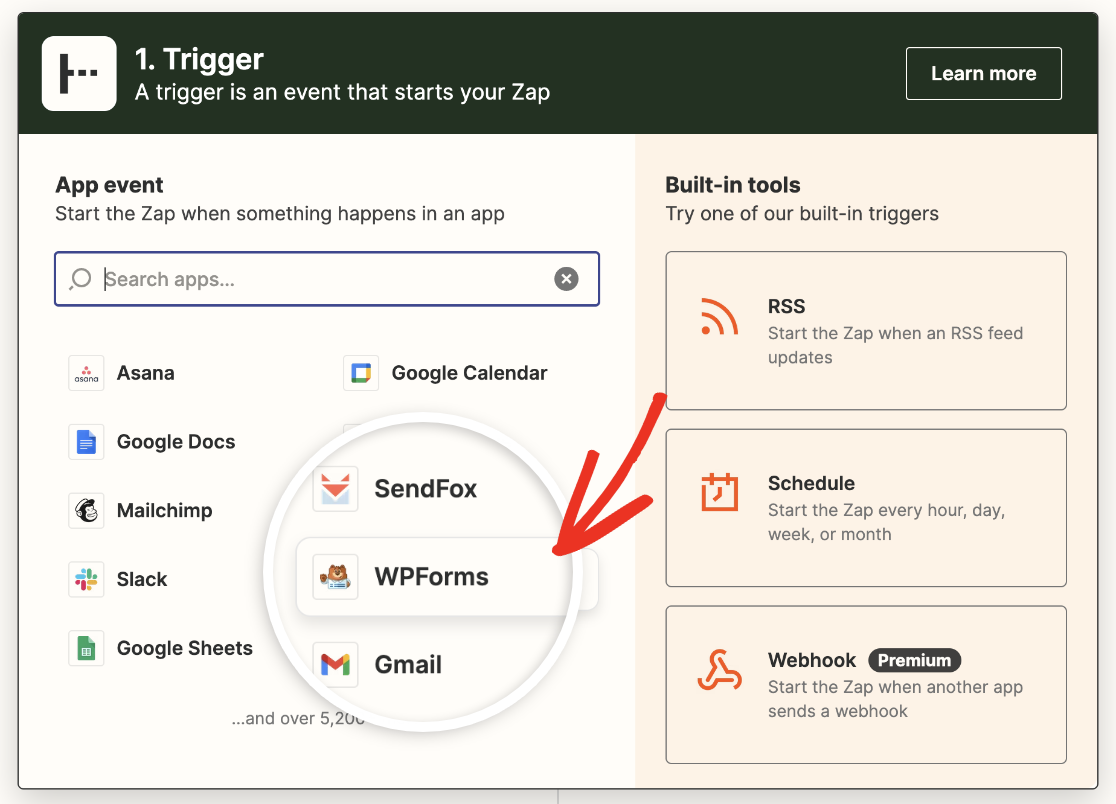 Then choose New Form Entry as the event.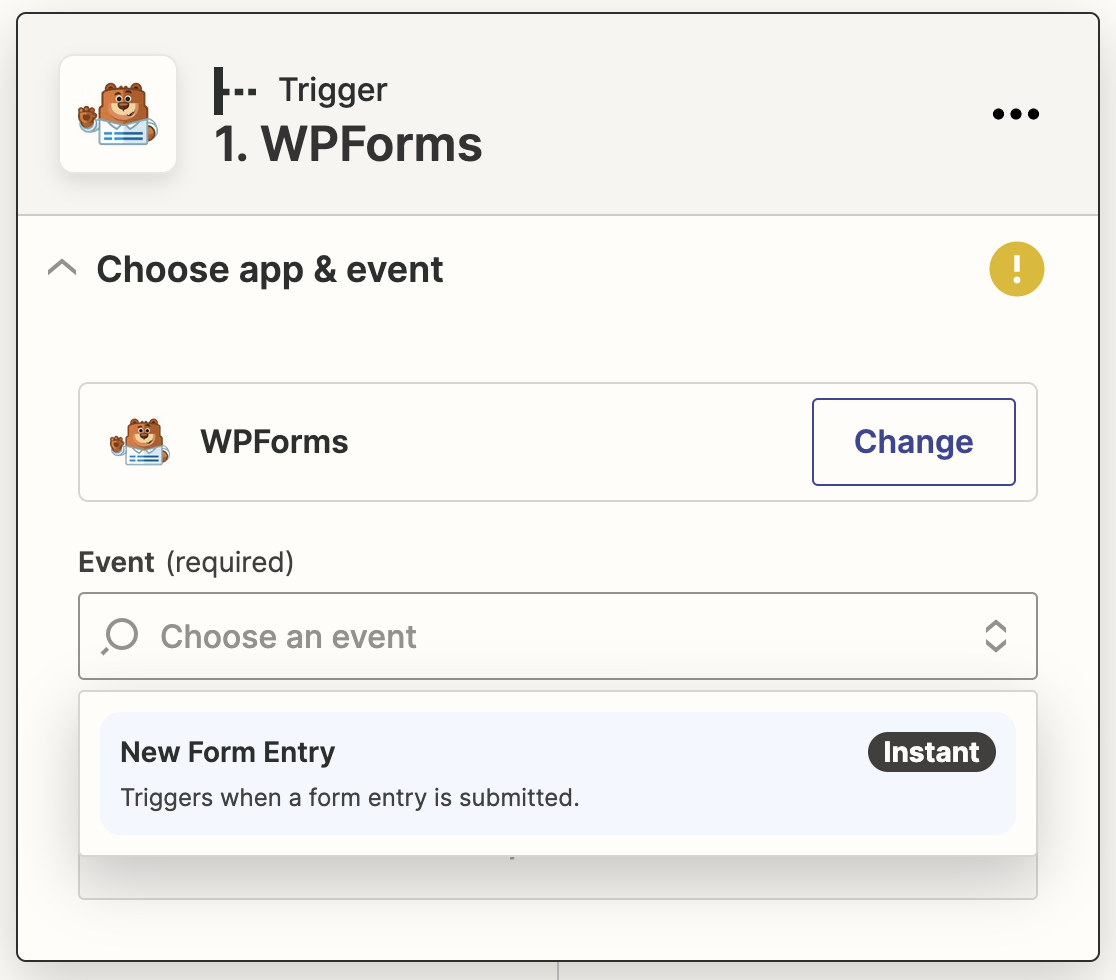 After this step, select Continue.  You'll then need to connect your Zapier account to WPForms. Click Sign In.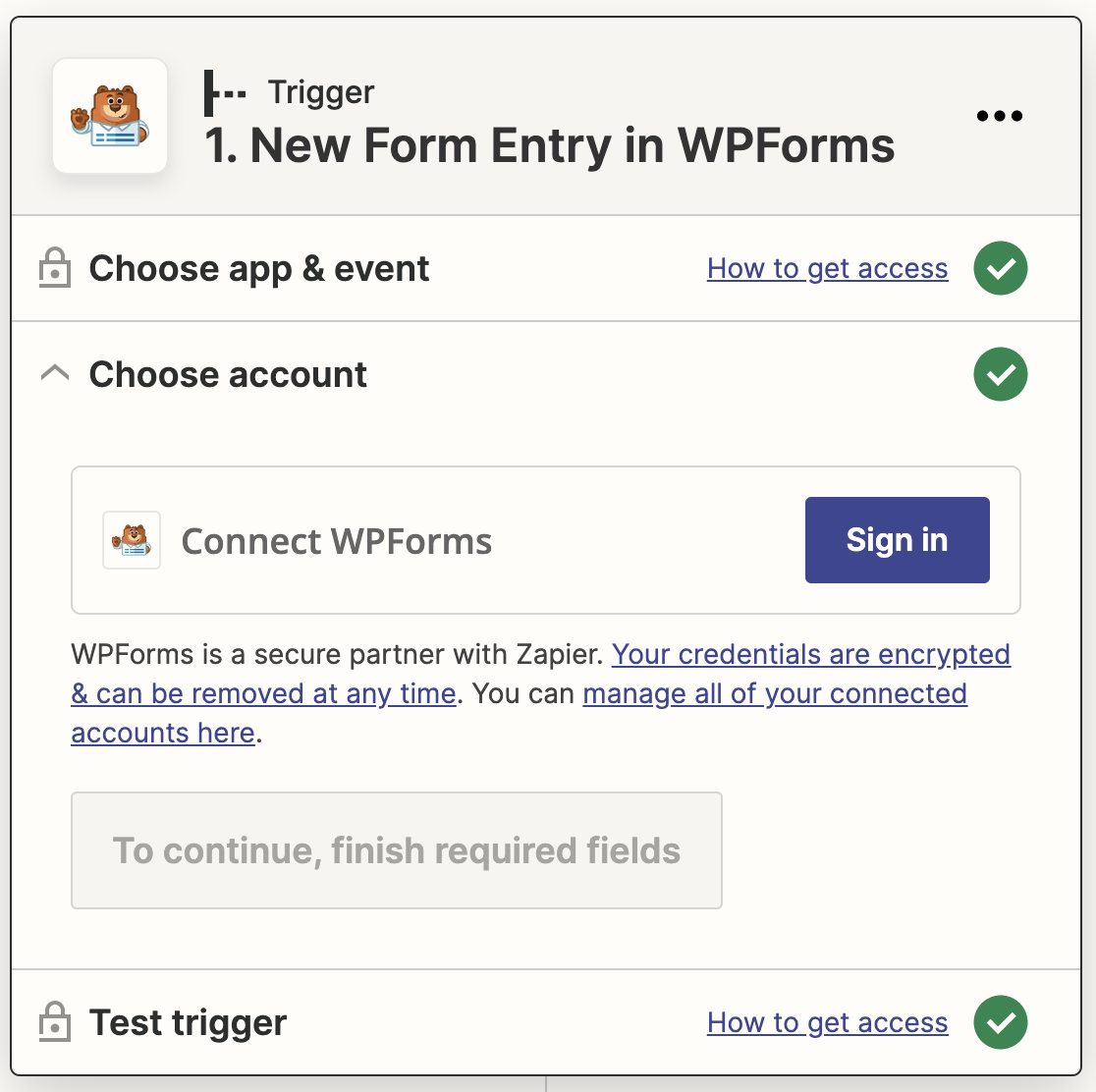 This will open a popup window asking for your API key and site URL.
Next, go back to the tab where you installed the WPForms Zapier addon. Go to WPForms » Settings » Integrations and look for the Zapier section. Expand it and copy your API key.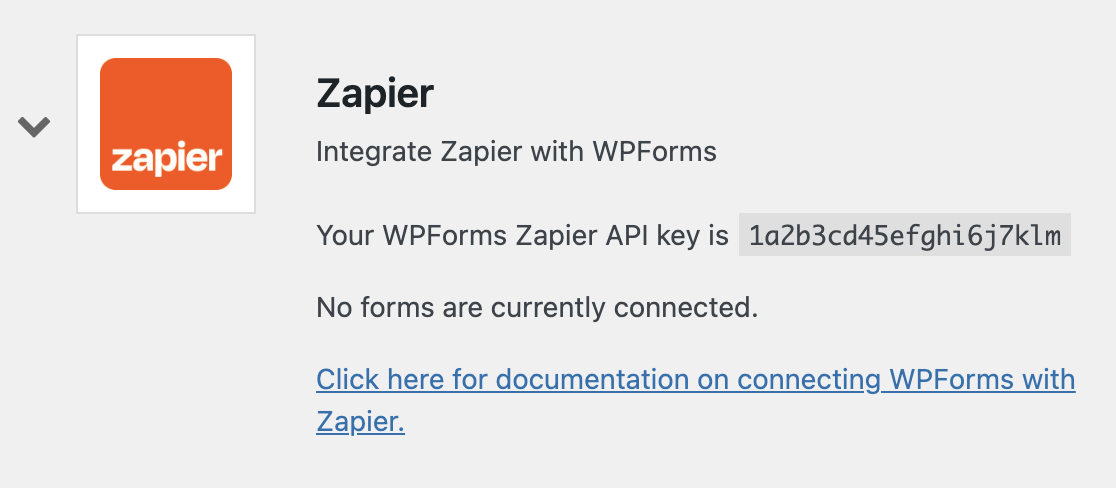 Paste your API key into the Zapier popup window, enter your website's URL, and click Yes, Continue.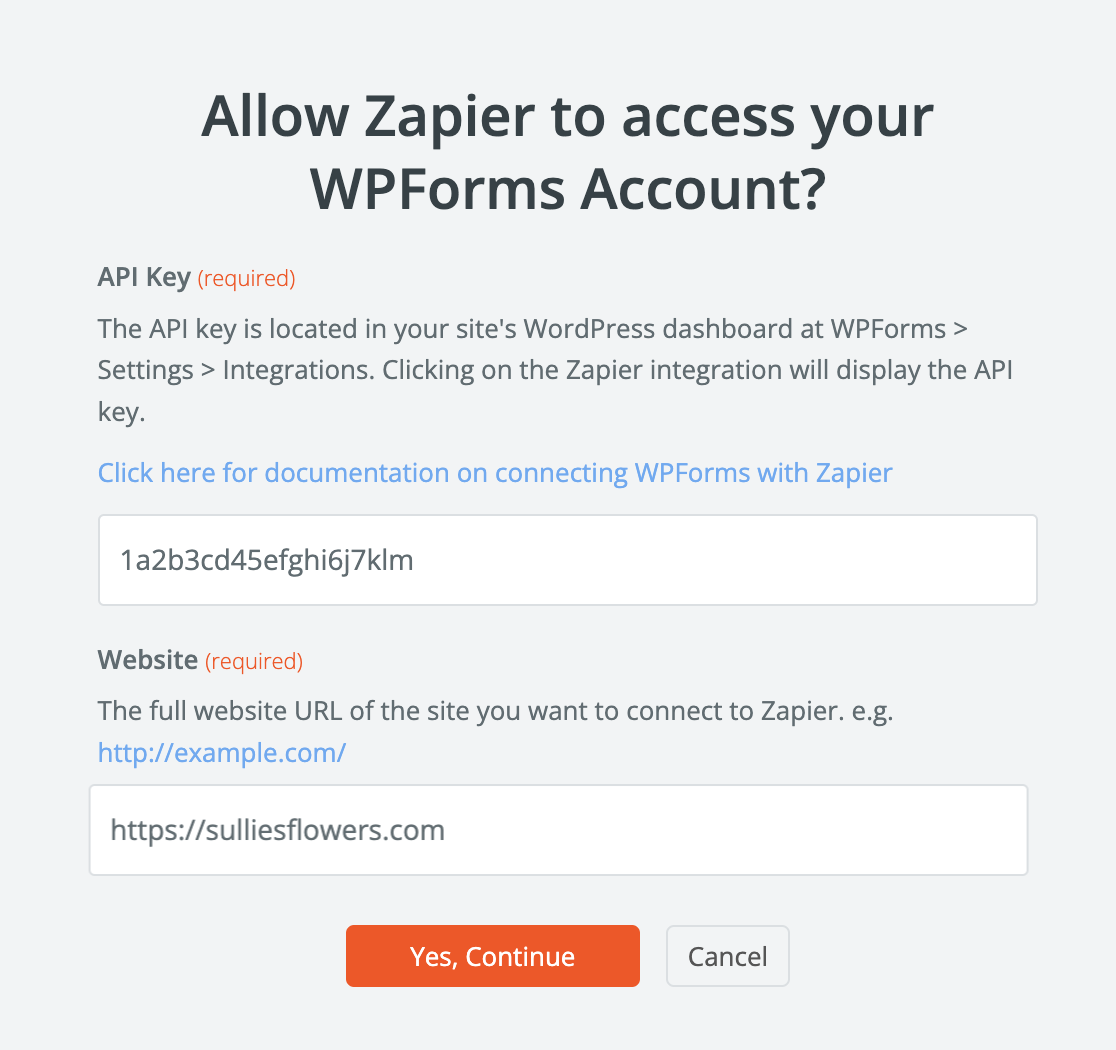 Now select the form you want to receive SMS notifications for from the dropdown.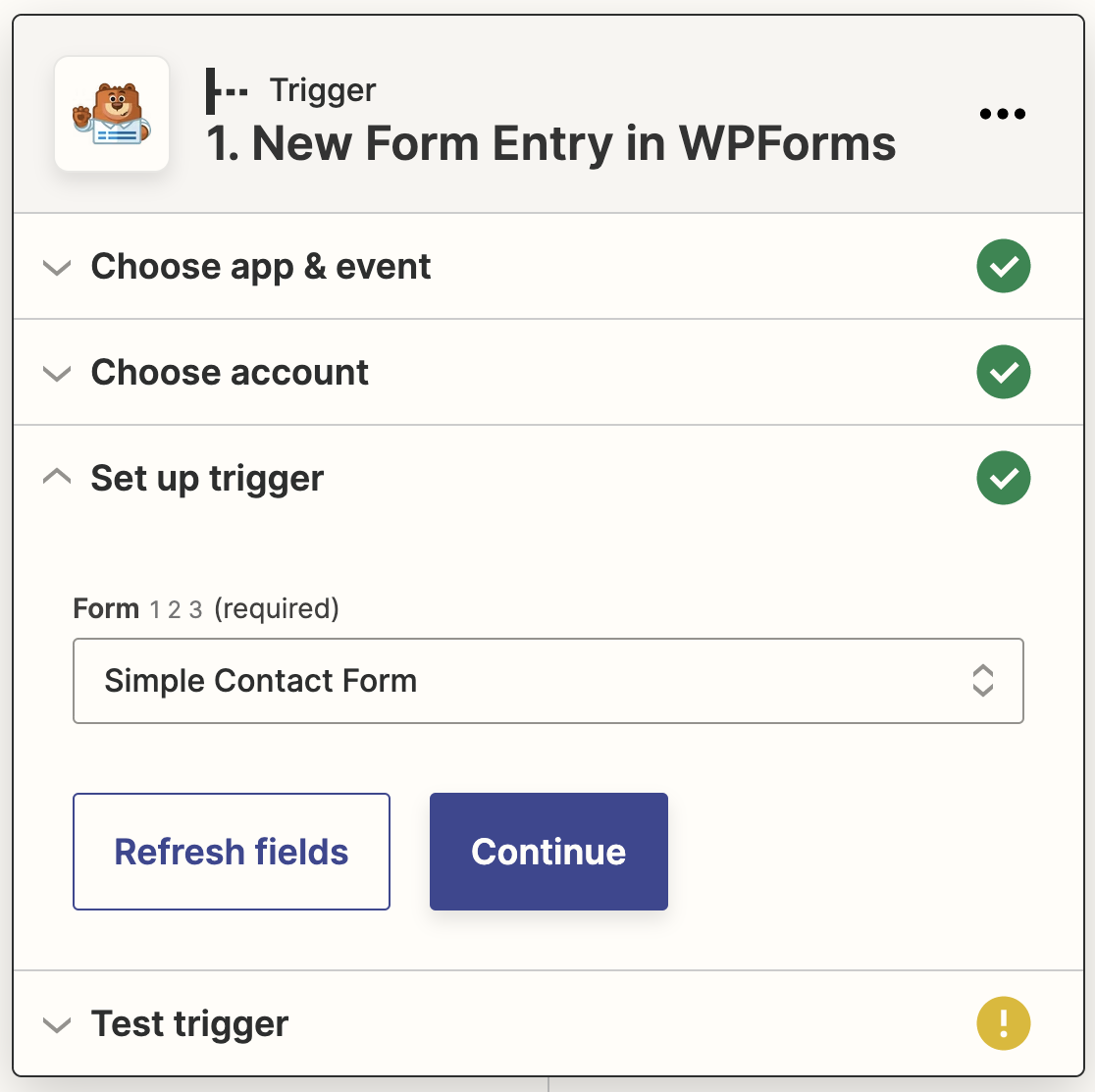 Finally, you can test your form's connection to Zapier. Be sure to have at least one test entry for your form before you click Test trigger.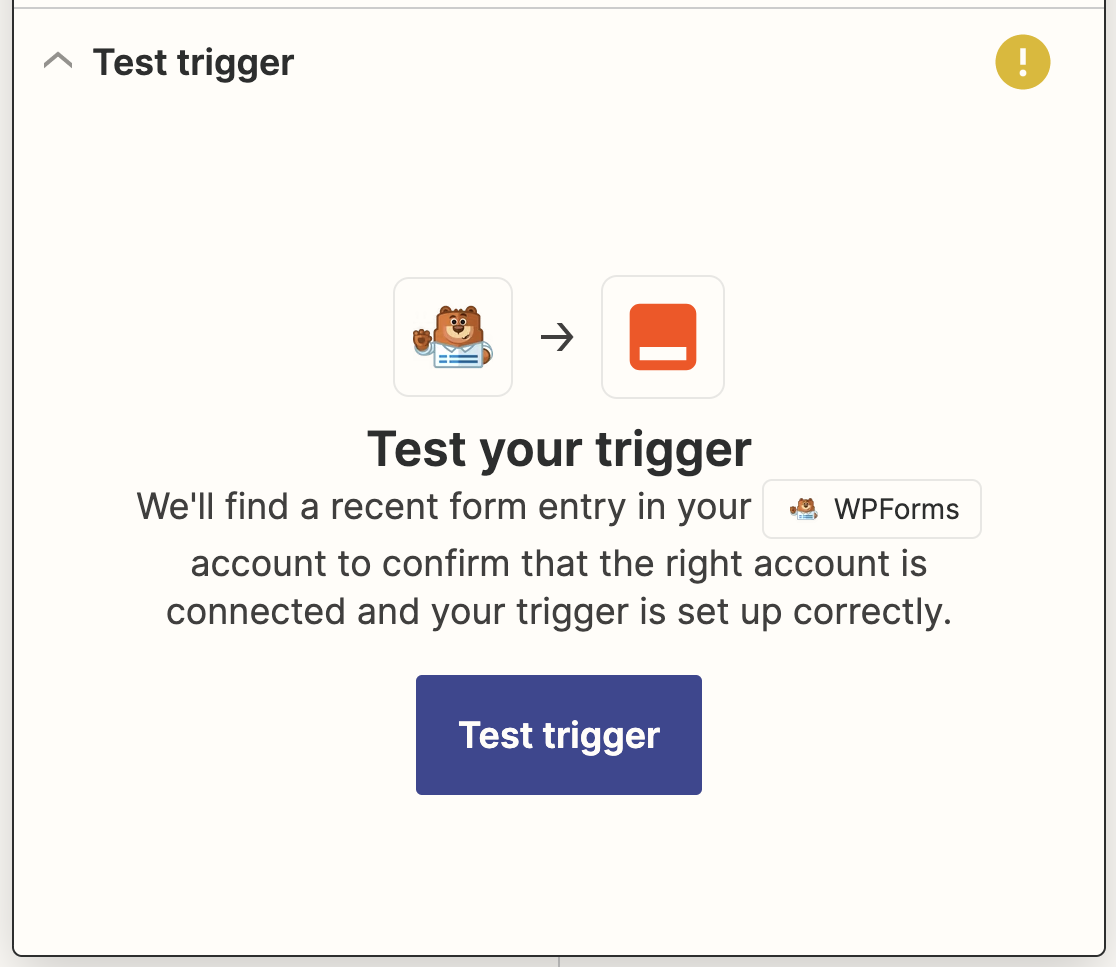 After a moment, you should see a success confirmation message and some entry data from your form.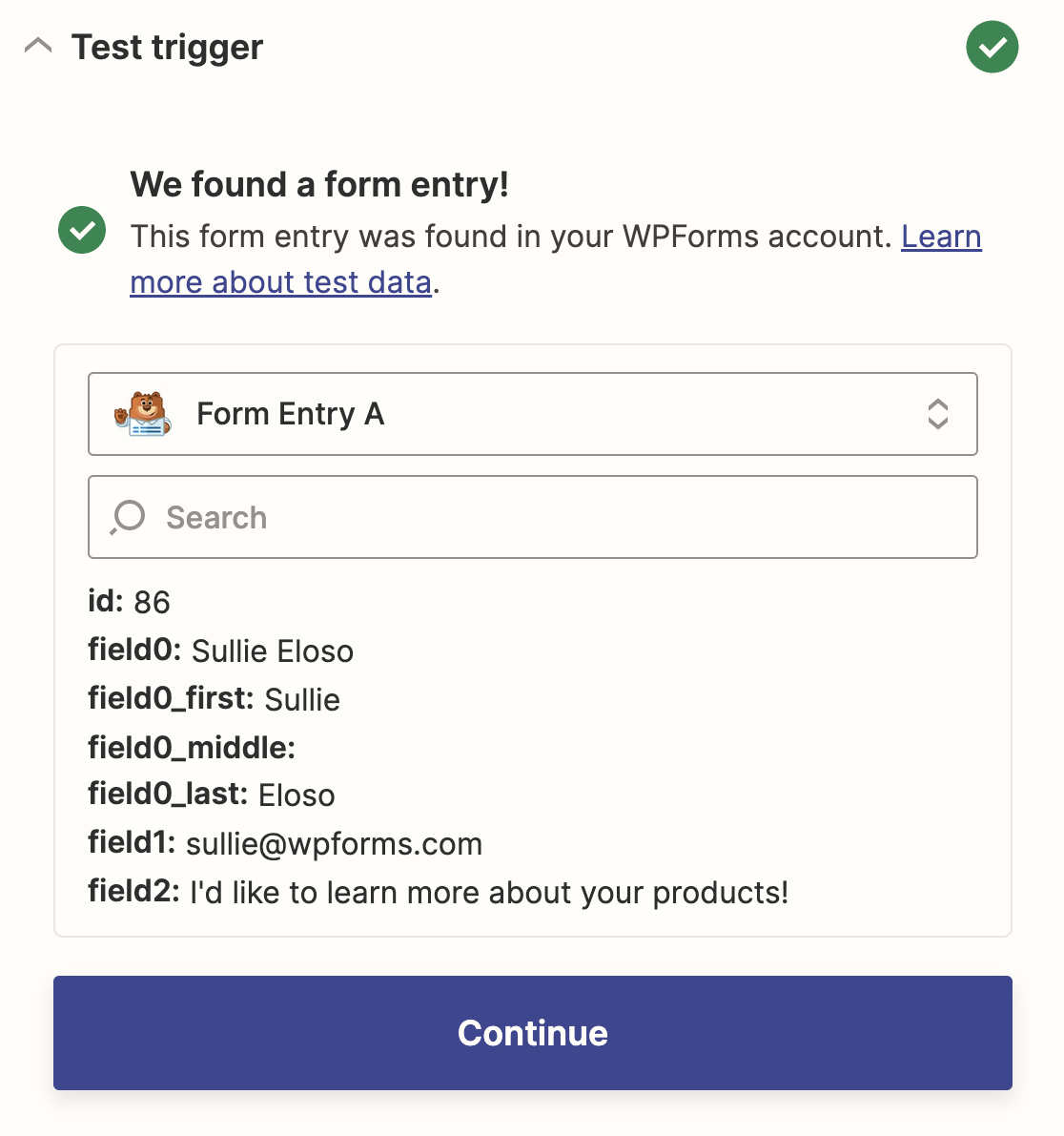 Click Continue to set up your zap's action.
Step 4: Set Up Your Twilio SMS Integration
Now that you've connected Zapier to the WPForms plugin, the next step is to create an SMS integration in WordPress using Twilio. This will trigger a WordPress contact form SMS notification every time you get a new submission.
So as the Action app for your zap, you'll need to choose Twilio.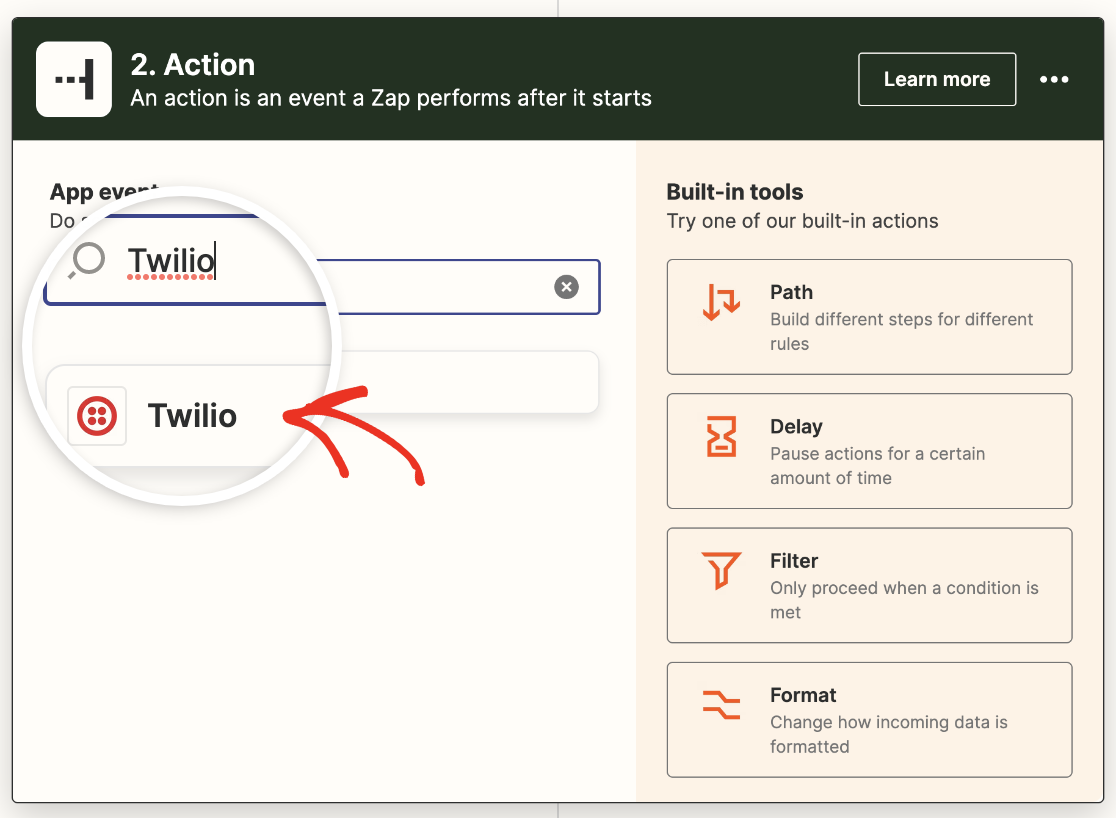 From the Choose an Event dropdown, select Send SMS. Then click Continue.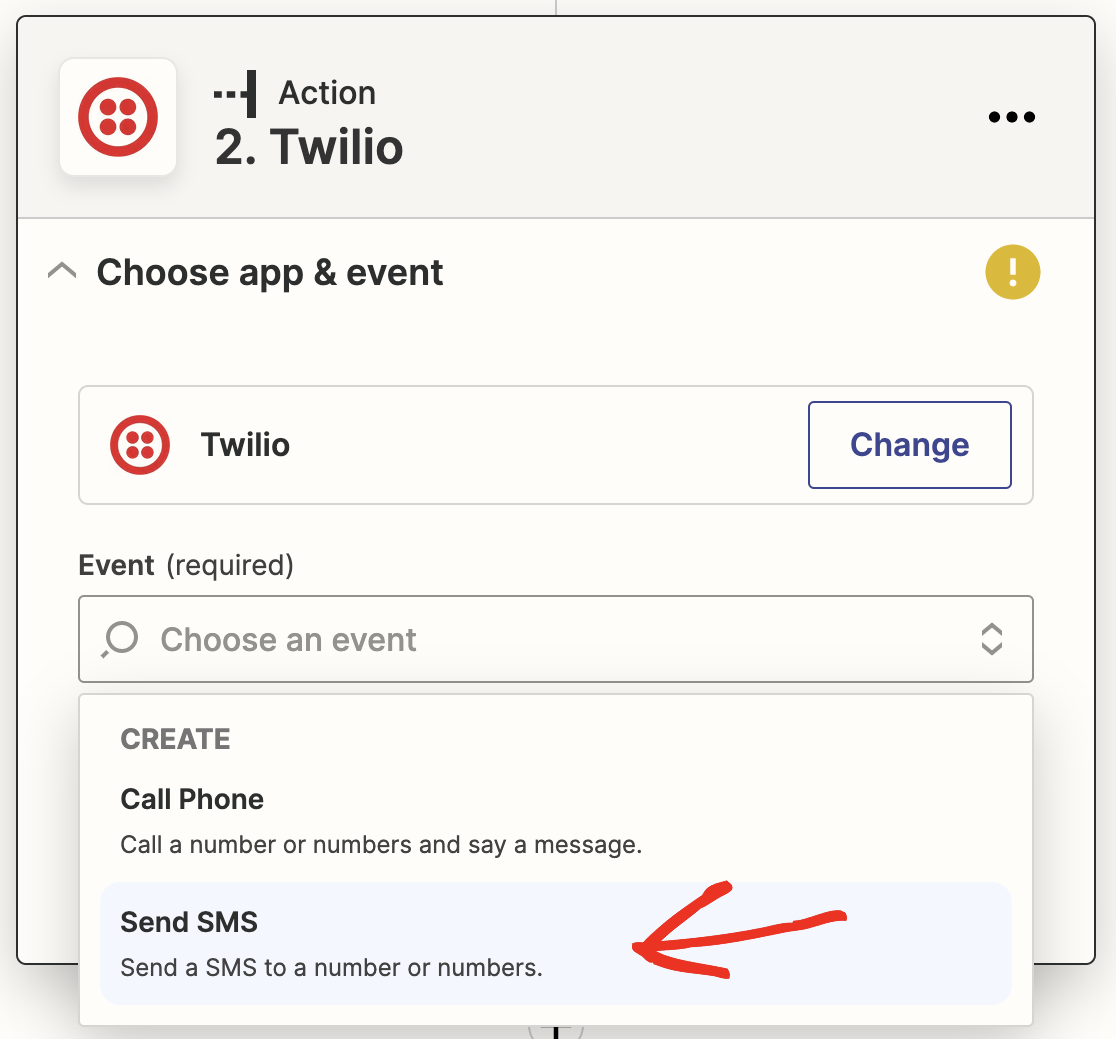 Next, you'll need to connect your Twilio account with Zapier. Click Sign In.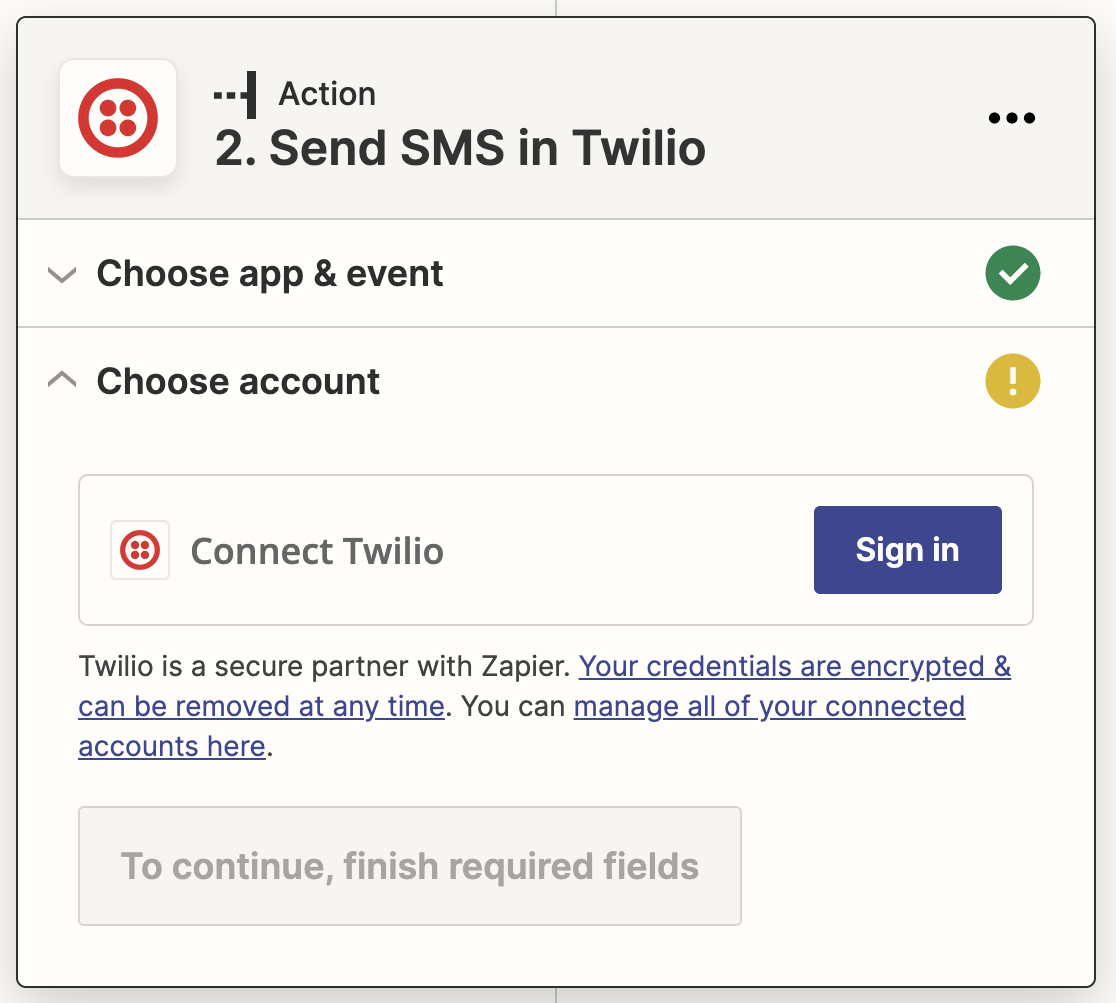 In a new browser tab, log in to your Twilio account (or create one for free if you don't have one yet). Look in the Account Info section of your console for your Account SID and Auth Token.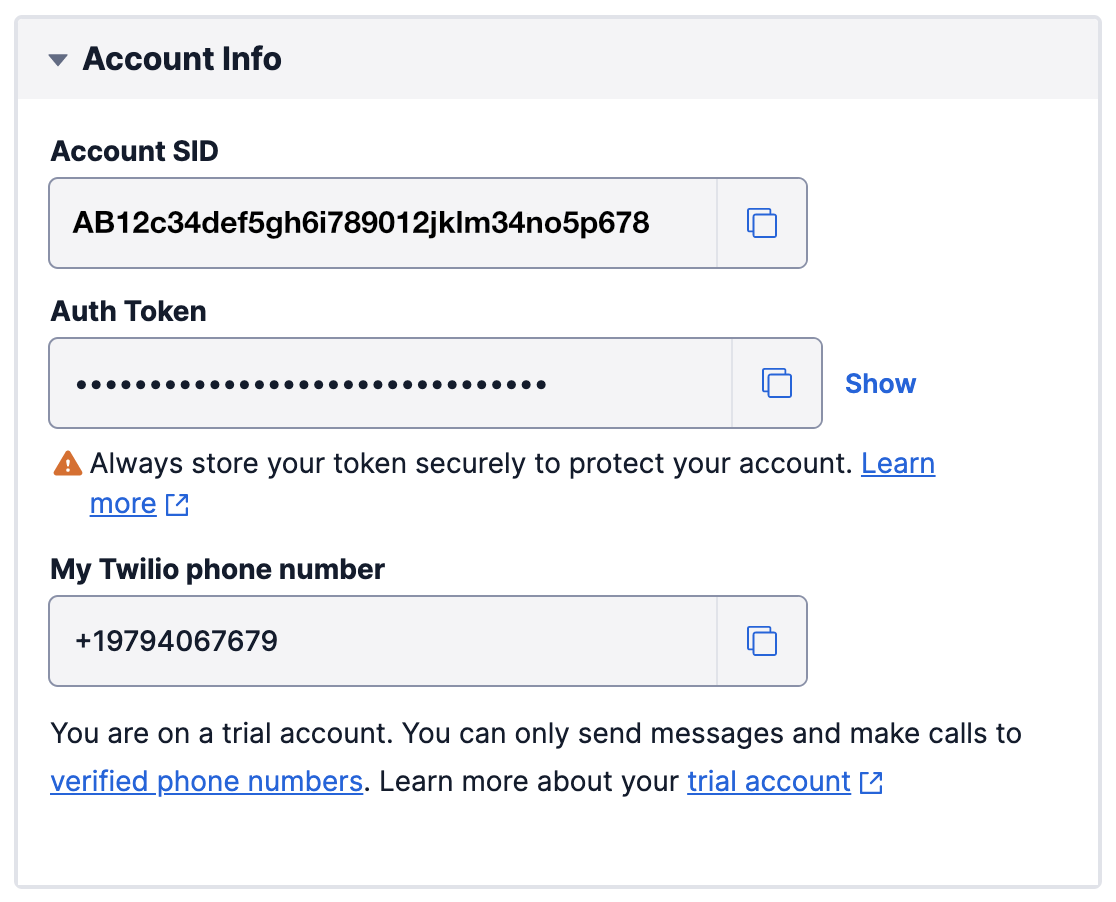 Then copy and paste these into the popup window from Zapier and click Yes, Continue.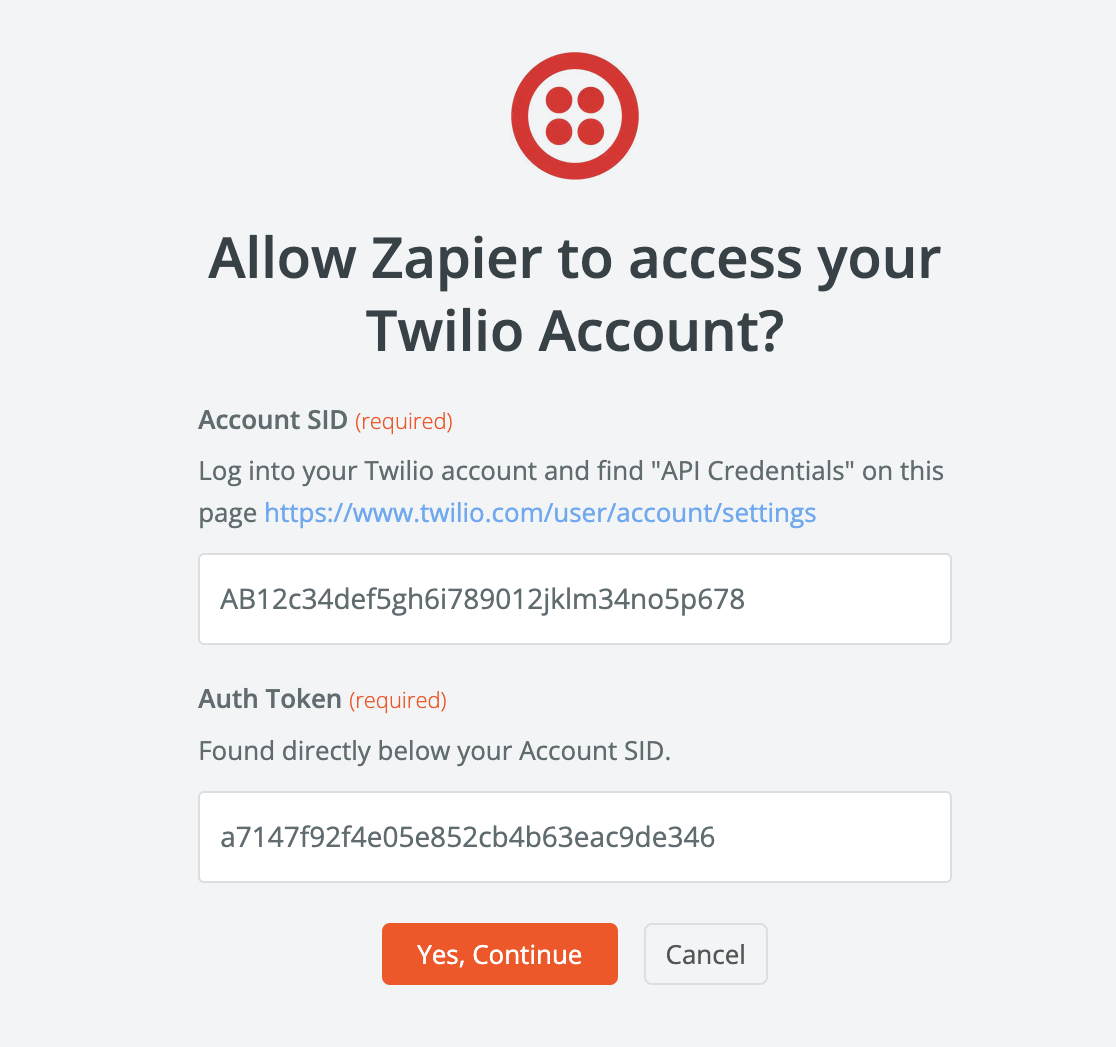 Step 5: Configure SMS Notification Settings in Zapier
Now fill out the rest of the fields for your Twilio account in Zapier, starting with the From Number. This is the number where Twilio will send SMS on form submit.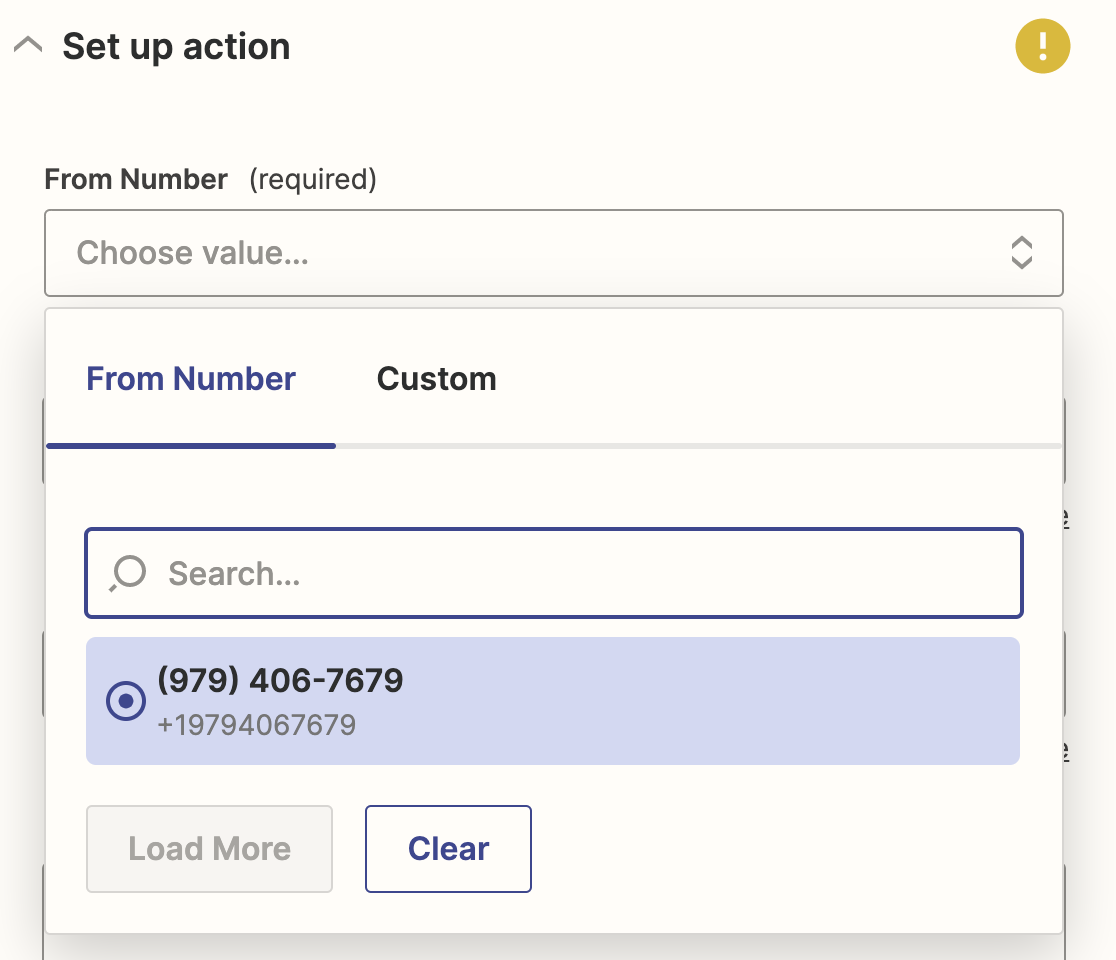 If you don't already have a Twilio phone number, go back to your Twilio console and click the Get a Twilio phone number button to generate one.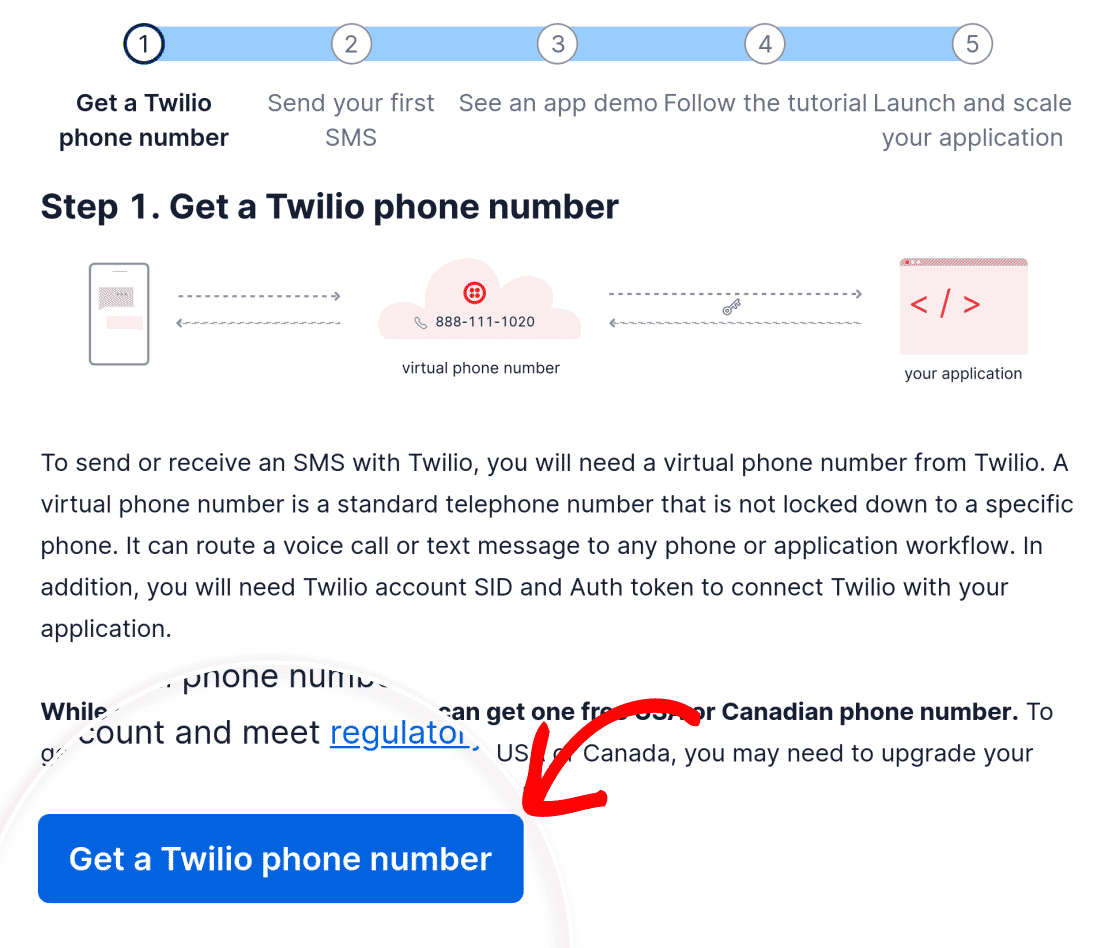 Then fill out the following in Zapier:
Alphanumberic Sender ID: Enter a sender ID that will appear in your SMS notification. This ID must be verified in your Twilio account.
To Number (required): The number you want to send SMS notifications to. This phone number must be verified in your Twilio account.
Message (required): The message for your SMS notification. Enter custom text and/or pull content from a form field.
Media URL: If you'd like to include an image in your SMS notification, you can add the URL for it here. For details on how to use this option, see Twilio's tutorial on using media resources.
Send Large Messages? Limit your notification to 160 characters, or allow multiple messages of up to 1,600 characters.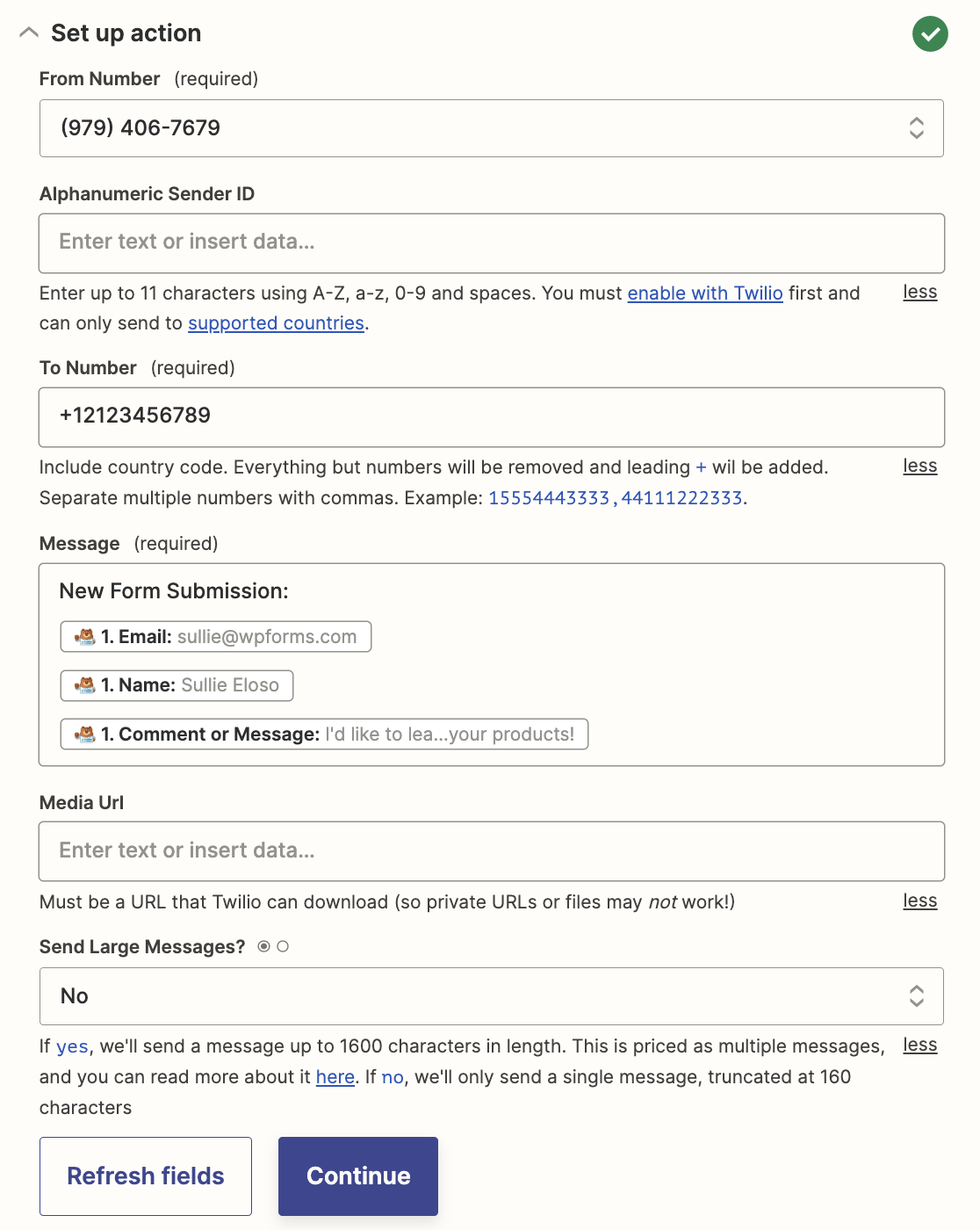 You may leave any of the optional fields blank and click Continue. You've almost set up your SMS notifications for your WordPress contact forms!
Now you can test your Twilio connection by clicking Test & continue.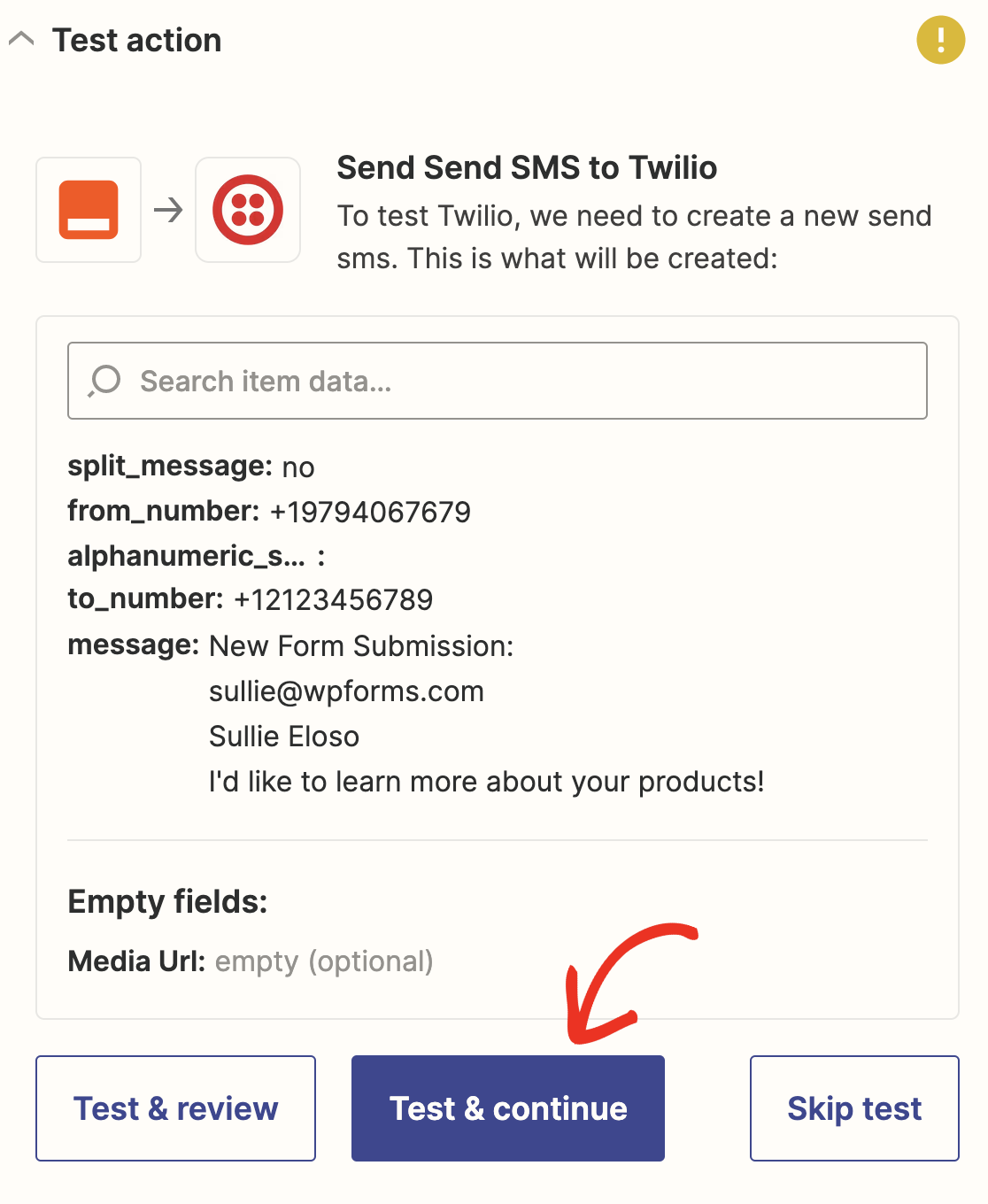 If everything is filled out right, you'll see a success message.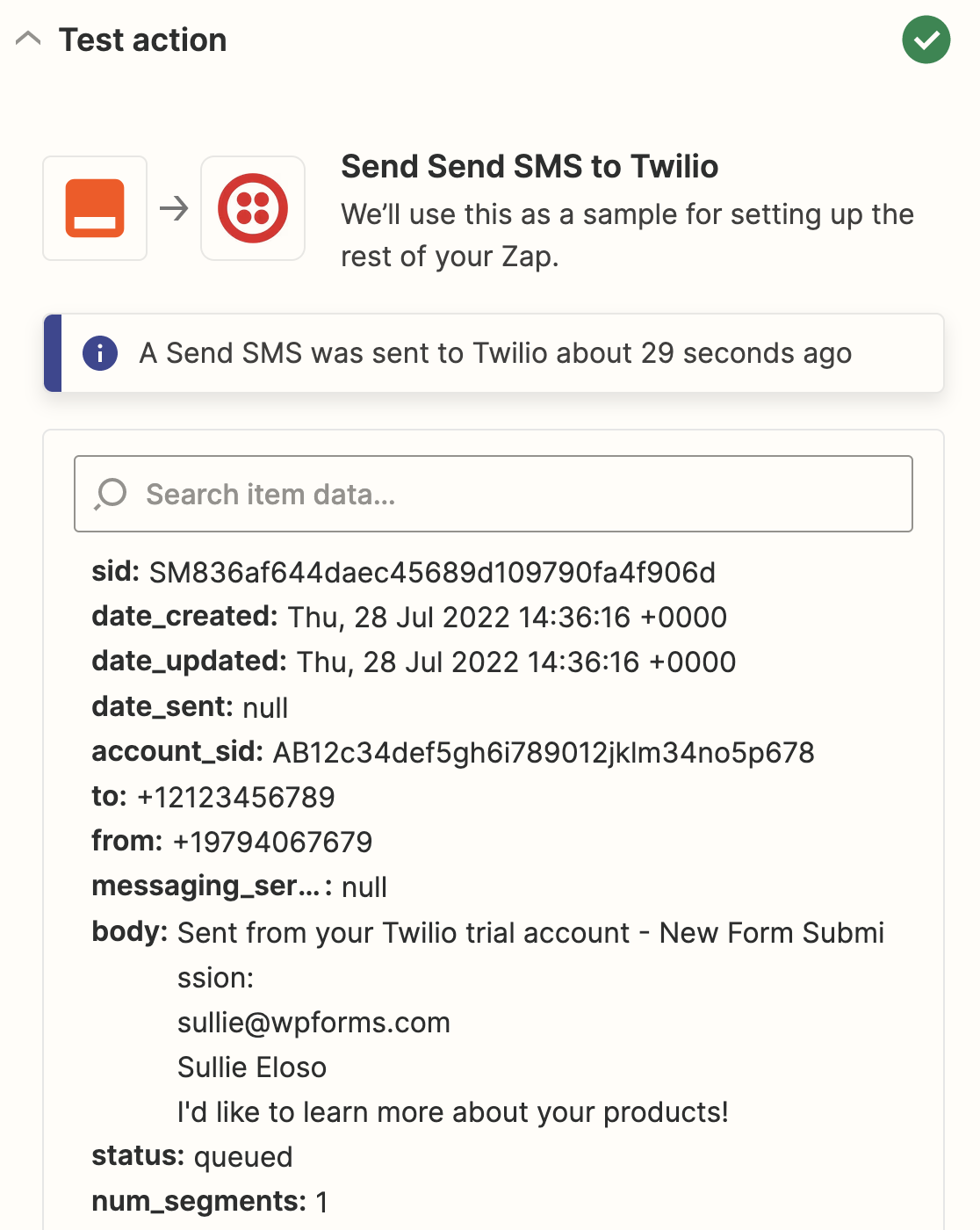 You'll also receive an SMS notification at the To Number you entered.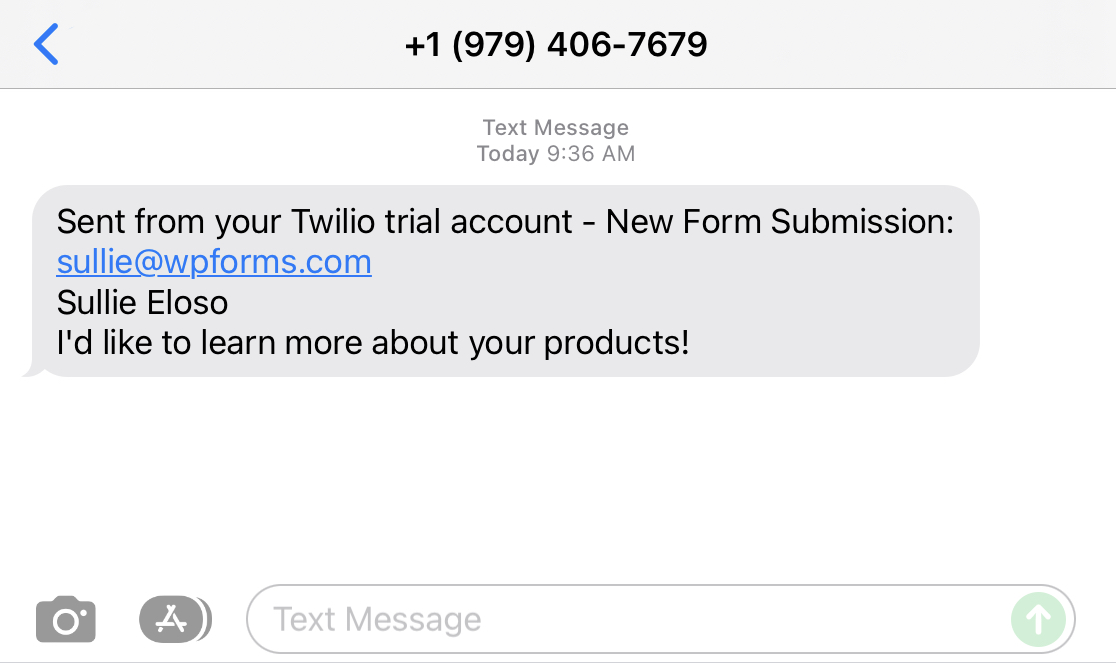 To finish, just click Publish Zap.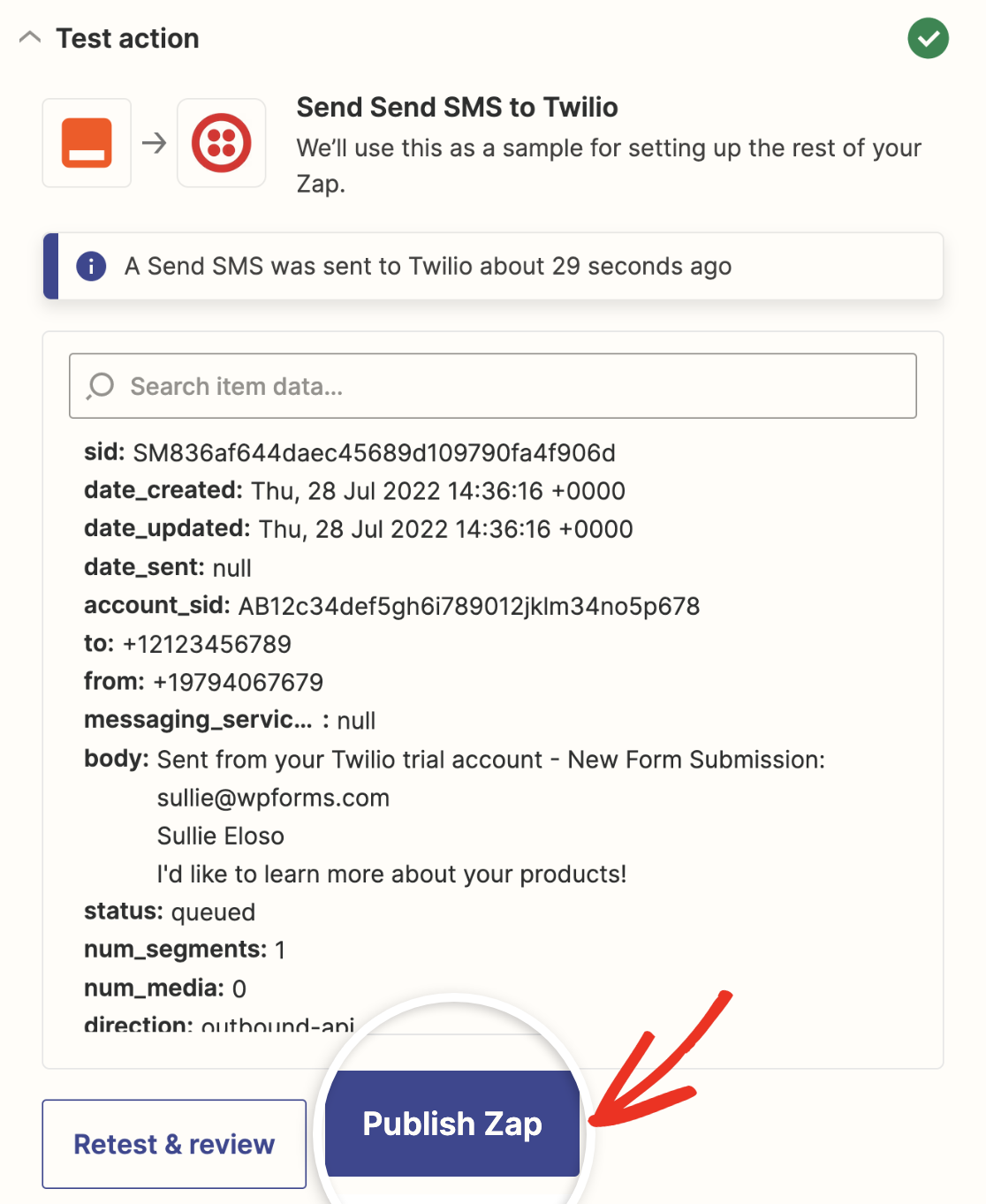 And that's it! You've successfully set up SMS notifications for WordPress that will send every time a user submits your contact form.
Next, Set Up More Form Integrations
We hope this guide helped show you how easy it is to get WordPress contact form SMS notifications. You can easily get an email notification for entries too.
Now that you've integrated a Twilio WordPress plugin, you can easily use WPForms to:
If you're considering WPForms vs Contact Form 7, WPForms is worth it because it makes integrations super easy. You don't need to download unsupported addons to get everything set up the way you want it.
What are you waiting for? Get started with the most powerful WordPress forms plugin today!
If you like this article, then please follow us on Facebook and Twitter for more free WordPress tutorials.