Do you want to enable user reviews on your site?  Customer reviews and testimonials can greatly increase sales using a psychology phenomenon known as social proof. In this tutorial, we'll show you how to make a submit a review form on your WordPress website.
Creating Your Submit a Review Form
The first thing you need to do is install and activate the WPForms plugin.
Then you'll need to create a submission form.  For this, we'll use the blog post submission template.  Here's a step by step guide on how to allow users to submit blog posts. To access this addon, you must have the Pro license plan.
Take a look at the form we've created:
To get this result, we modified the blog post submission template slightly.
We modified the name of two fields: File Upload is now named Profile Photo and the Blog Post Content has been renamed to Review / Testimonial.
We also swapped the normal Post Title field for a WPForms hidden field to spare users needing to fill that out.  Instead, we'll set the form to automatically use the visitor's name as the post title when we configure the post submission settings later.
Creating Reviews Post Type
We want the reviews to appear as an item in the navigation menu and have all the features that standard blog posts would have.  But, we don't want to mix the reviews in with our blog.  To solve this, we'll use custom post types.
Custom post types are content types like posts and pages. A post type can be any kind of content.
In our example, we've used the plugin Custom Post Type UI to create a post type named Reviews.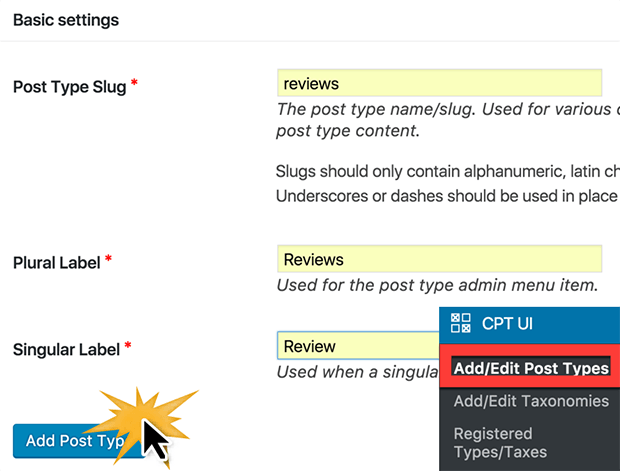 You can see this tutorial to learn more about how to set up custom post types.
Connecting Your Form to Posts
You're nearly there.  Now it's time to ensure that each form submitted is connected to the Reviews custom post type.  Go to Settings » Post Submissions.
Turn on Post Submissions
Use the person's name as the Post Title
We renamed the Post Content paragraph field previously.
You may or may not want to display Post Excerpts based upon your theme.  For now, we used the same information as Post Content.

Featured Images are usually displayed as the post thumbnail or image at the top of an article, depending on your theme.  We'll use the user's profile that they upload.
In the Post Type we can choose the Reviews custom post type that we created.
The Post Status determines if submitted reviews will require approval before they are published.
If your theme displays the author of the post, you might want to specify that information in Post Author.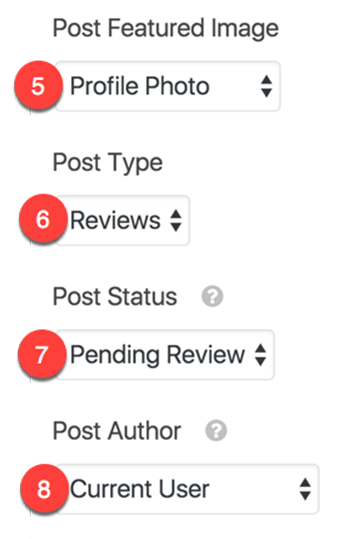 Testing Your Submit a Review Form
We have everything set up to accept testimonials and reviews.  Now we just need to fill the form out and check our results.
Go ahead and publish your form in a post or page.  Then fill the form out as a test entry.  After that, you can go to the Reviews custom post type to view your entry.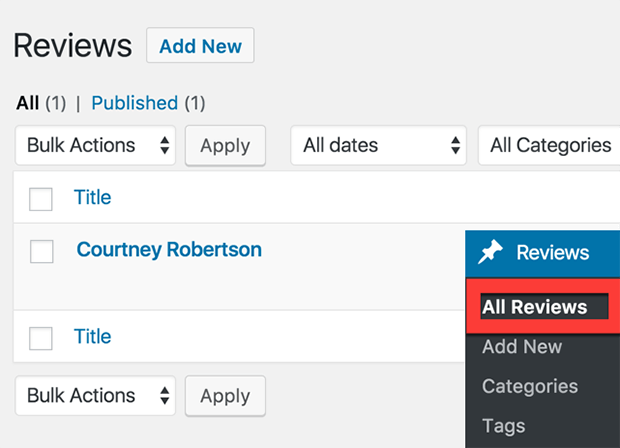 How to Display Customer Reviews
Finally to display your reviews on your site from your submit a review form, there are just a few settings to adjust. Go to CPT UI » Add/Edit Post Types.
Within the Additional Labels options, give a name to the Archives. And from the Settings panel at the bottom, change the Has Archive to True.

Then go to Appearances » Menus and add the link to your reviews.  Now you'll be able to see your reviews in the navigation menu.
Then head back to Reviews and publish any pending posts.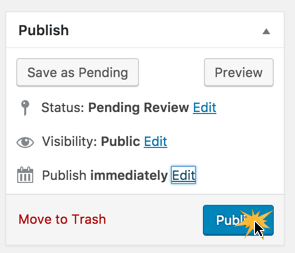 Lastly, go to your site to view the reviews.  In our example, the link is http://oursite.com/reviews.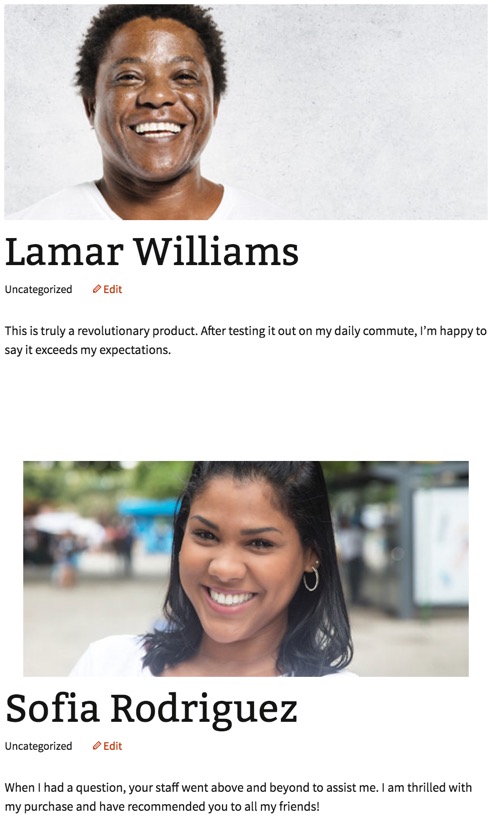 For more advanced ways to display these reviews on your site, check out these resources:
Final Thoughts on Your Submit a Review Form
That's it! Now you can now make a submit a review for in WordPress.
Want your users to be able to upload files to your site, without having to submit a whole blog post? Check out our guide on How to Create a File Upload Form in WordPress.
To learn more about promoting your business and getting more reviews, check out this beginner's guide to email marketing.
If you liked this article, you can follow us on Facebook and Twitter for more free WordPress tutorials.