Documentation, Reference Materials and Tutorials for WPForms
How to Add Custom Header Image in your WPForms Email Template
In WPForms version 1.1.3, we added a much requested HTML email notification template. Now you can choose between the default pretty HTML template or the basic text template.
To customize your email template, simply go to WPForms » Settings.
In the general tab, you will see the dropdown to select between the template. You want to choose the Default HTML Template.
After that simply click on the Upload Image button to add the image that you like (ideally below 700px).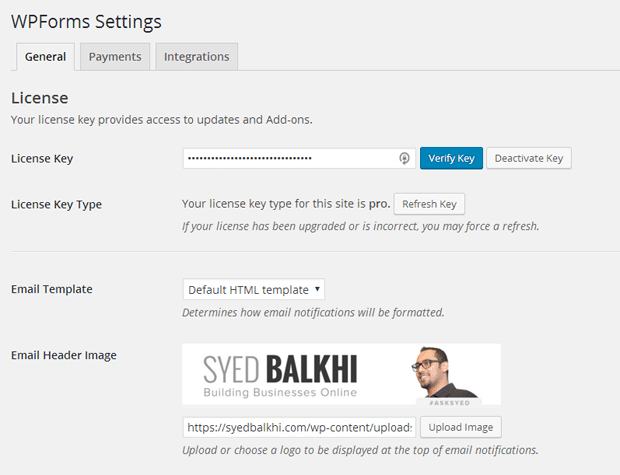 Save your settings and send yourself a test email to see the template in action.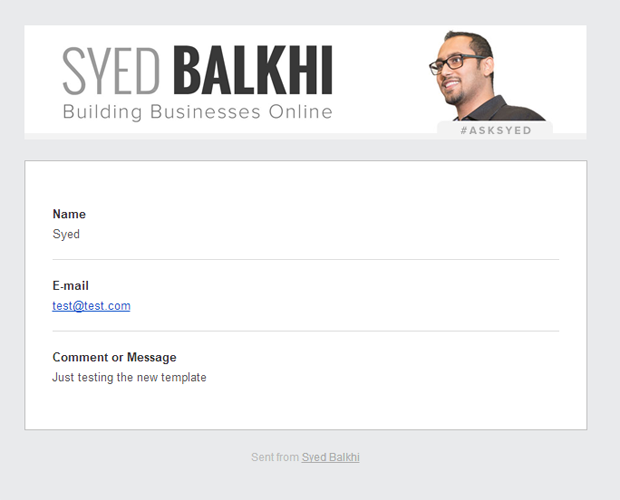 That's all, we hope this article helped you create branded email notification template for your WordPress forms.