Would you like to boost customer engagement with customized email notifications for your WordPress site? With just a few steps, you can create personalized email notifications that leave a lasting impression on your audience.
This tutorial will show you how to customize your WPForms notification emails.
---
Before getting started, you'll need to create a new form or edit an existing one to access the form builder. Then, make sure to complete the basic form notification setup.
Accessing Email Customization Settings
To customize your email notifications, you'll first need to go to WPForms » Settings and click on the Email tab.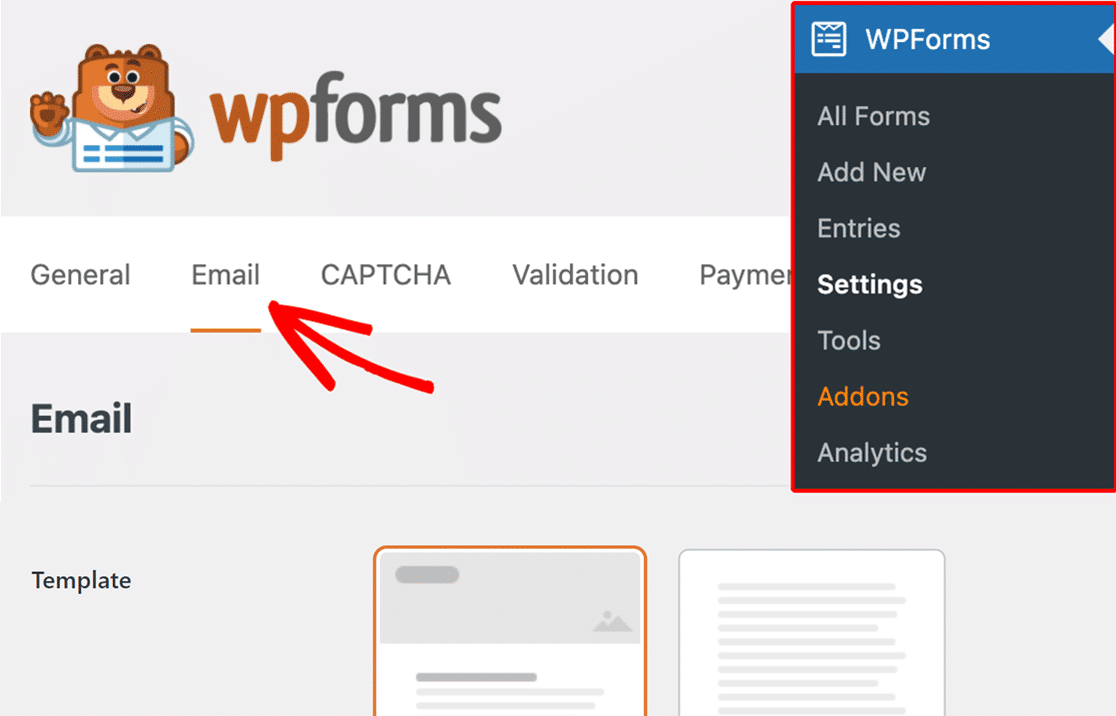 Customizing Your Notifications
After clicking on the Email tab, you'll find all the settings that allow you to customize your emails sent via WPForms. We'll cover each of the customization options in the following sections.
Note: The settings in the following sections apply to all WPForms notification emails for your site, not just those for an individual form.
Switching to Plain Text Emails
By default, all emails are in HTML format as this allows for styling and images. Here's an example of how an HTML email would look.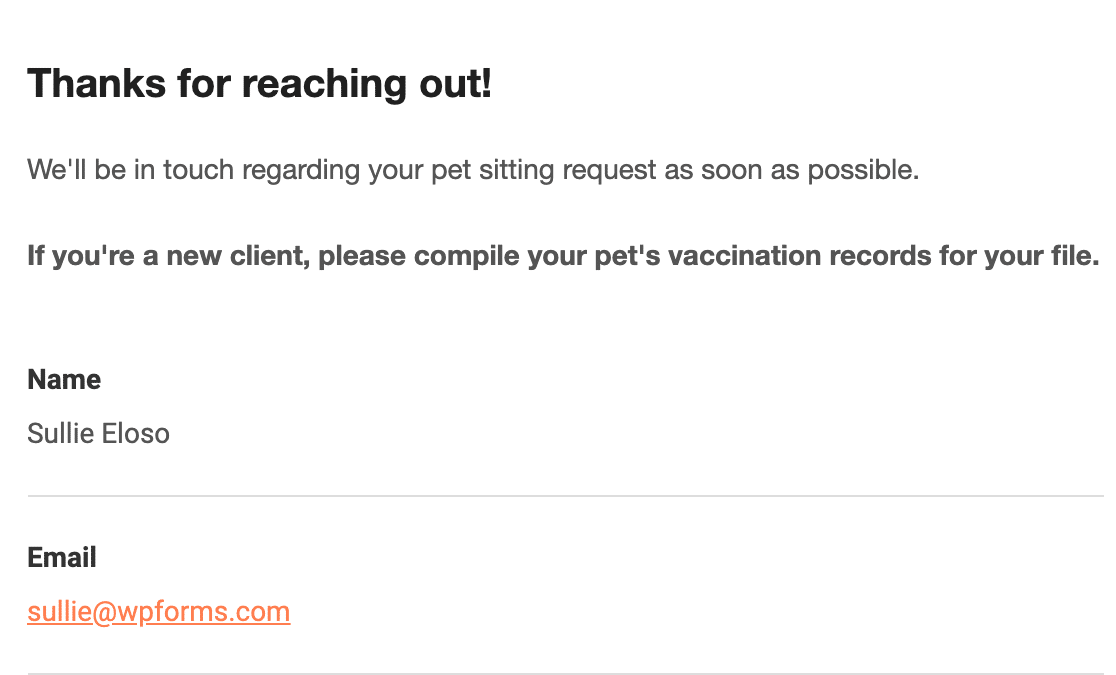 If you'd prefer to switch to plain text notifications, select Plain Text from the Templates section. Then save your settings.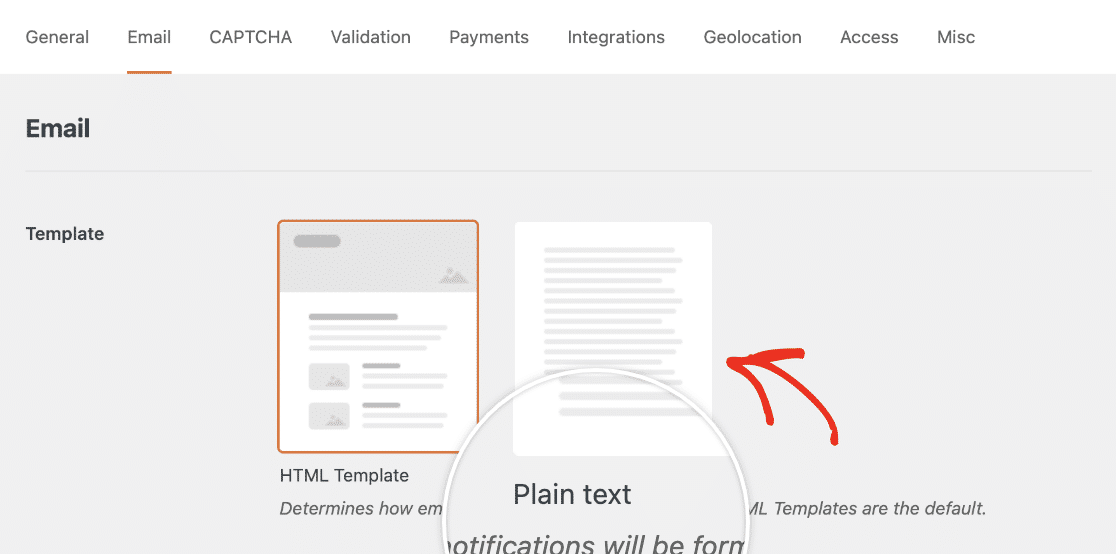 Here's an example of how a plain text email would look.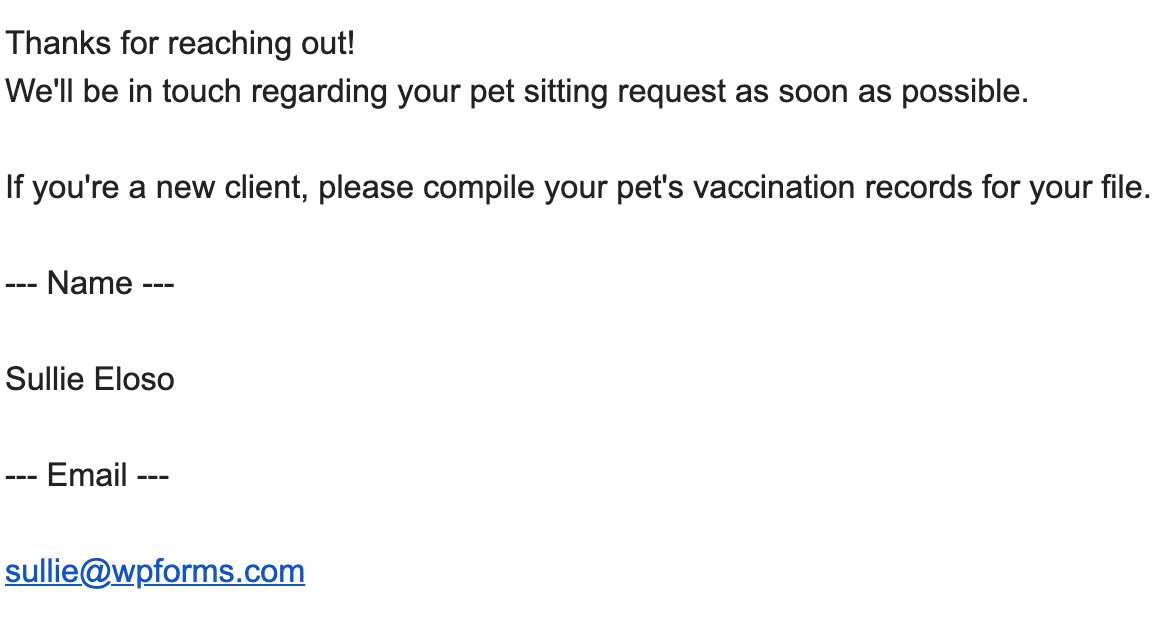 Setting an Email Header Image
If you'd like to add a header image or logo to your notification emails, scroll to the Header Image section, then click Upload Image to select your header image file.

For the best viewing experience on all screen sizes, we recommend using an image that's 300 pixels wide and 100 pixels tall, or smaller.
After saving your settings, this image will be added to all future notification emails for your forms.
For more details, check out our tutorial on adding a header image to emails.
Changing Email Background Color
By default, all form emails have a light grey background color.
If you'd like to change this, click on the Background Color field to open the color picker and select a background color, or enter any HEX value.

Remember to save any changes to your settings before leaving this page.
That's it! Now you know how to customize your form notification emails. 
Be sure to explore our other tutorials on form notifications to learn how you can get the most out of them.