Tired of losing money from your online store when people abandon their carts?
Since an average of 77% of shoppers have reportedly abandoned a shopping cart before completing a purchase, you'll definitely want try some proven tips to avoid this and see your sales soar.
In this guide, we've listed some of the best ways to reduce shopping cart abandonment.
What Is Checkout Abandonment?
Checkout abandonment is when someone abandons their shopping cart during the checkout process while online shopping.
If lots of people abandon their carts without completing their purchases, your form conversion rate will suffer.
Cart Abandonment Statistics
Here are some powerful cart abandonment statistics about shoppers who abandon the checkout process:
12% of people abandon a form during an online checkout if there aren't trust badges
23% of people won't fill out your checkout form if you make them create an account
The top 3 reasons for abandonment include unexpected costs (shipping, taxes, fees), required account creation, a complicated checkout flow process
76.9% of shoppers abandon checkout forms at some point
29% of people cite security reasons as a concern when it comes to completing online forms
More than 67% of site visitors will abandon your form forever if they encounter any complications
You can check out this awesome form abandonment stats infographic to get a visual view of some of these and more stats: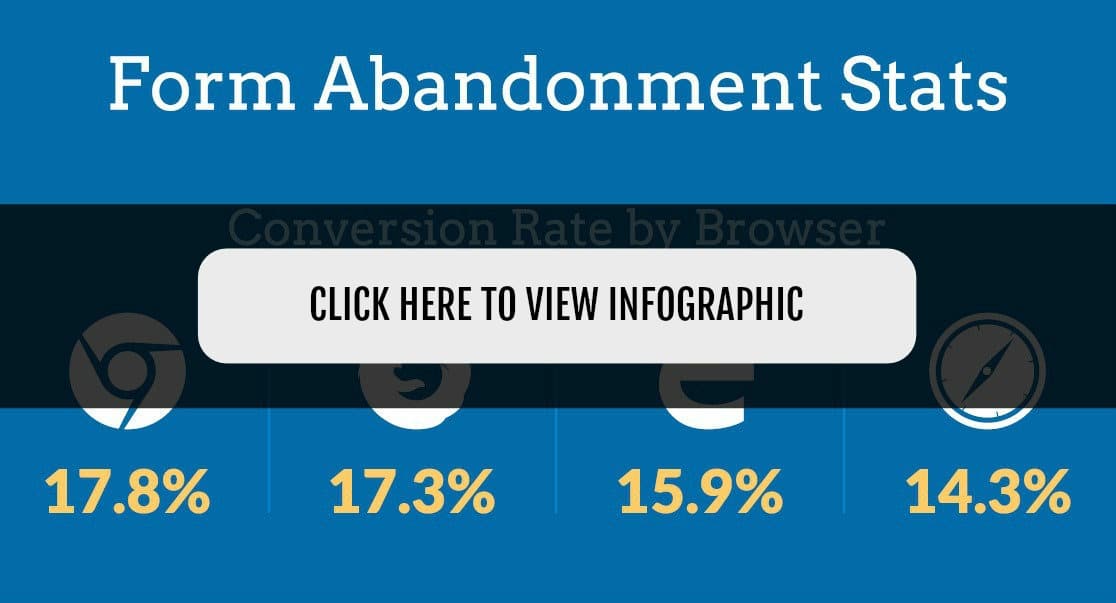 Since online shoppers who abandon their carts can really cause your cart abandonment rates to climb, you may be asking yourself how do you recover an abandoned cart? Well, we've got the best cart abandonment solutions listed next.
The Best Ways to Reduce Shopping Cart Abandonment
If you want to reduce shopping cart abandonment on your site, try these proven solutions:
1. Offer Free Shipping
One of the shopping cart abandonment reasons for eCommerce sites is simply that they charge the customer shipping costs.
Depending on exactly what you're selling, shipping may be a small cost to consider covering yourself. This makes a huge difference psychologically when your customers are viewing their checkout forms.
Free shipping is a huge selling point that tons of successful online retailers use to help reduce their cart abandonment rates.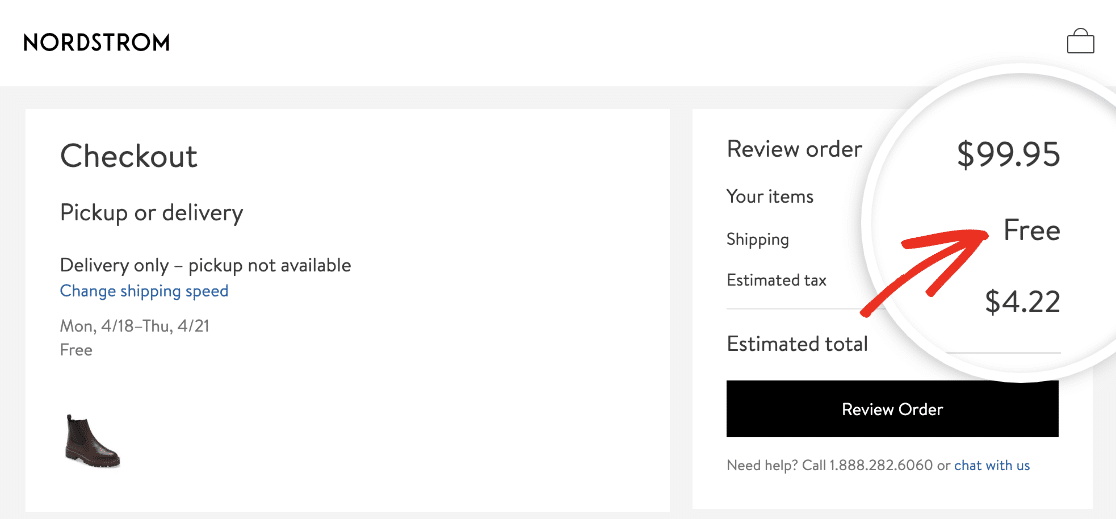 If you can't offer free shipping, make sure you're upfront about shipping costs throughout the entire purchase process.
You can do this by using a plugin like the WooCommerce Shipping Calculator on Product Page.
2. Enable Guest Checkout
To really reduce shopping cart abandonment, you shouldn't require customers to create an account before they check out on your order form.
The more you ask of people during the checkout process, the more likely people will abandon it.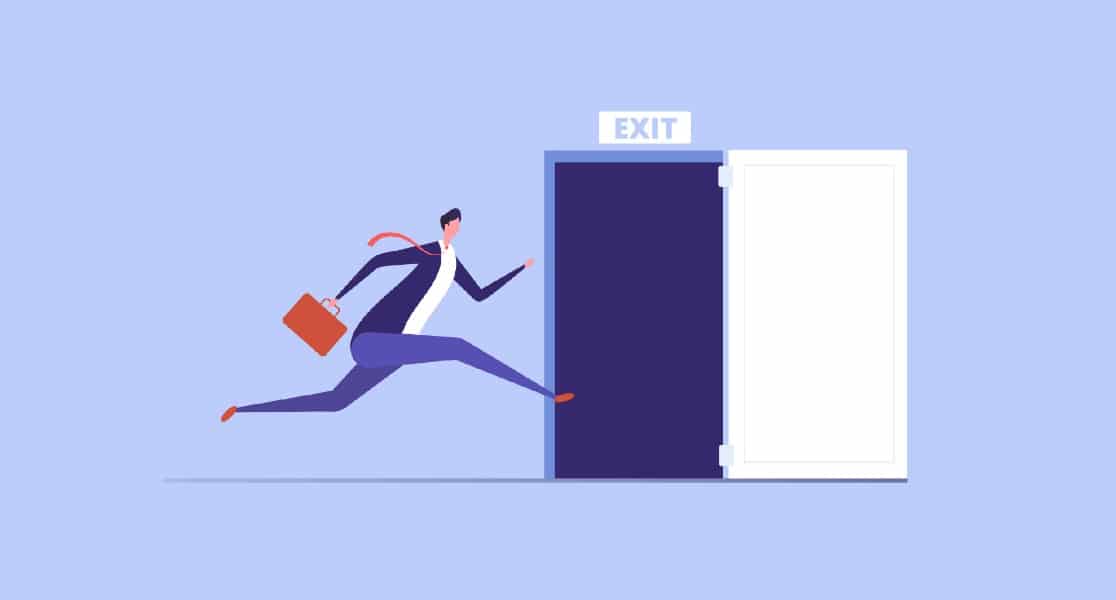 Enabling guest checkout also helps speed up the process. And, you can always ask people to register for an account after they've completed their purchase.
3. Offer Multiple Payment Options
One of the biggest reasons for shopping cart abandonment is that a site doesn't offer a variety of payment options.
Some people want to pay with credit cards. And, tons of users already know and trust online payment solutions like PayPal. So you should mix it up.
With WPForms, you can accept PayPal as well as credit card payments through Stripe, Authorize.Net, or Square so your users have lots of choices in ways to pay. Be sure to check out how to accept payments with Stripe on your website.
Giving people more than one payment option is a fantastic way to reduce your order form abandonment quickly.
4. Create Urgency
You've probably seen a product online, read about it, and left the website to "think about it more" at one time or another when shopping online.
Well, your website visitors are doing this too. There's a fantastic way to help give them a nudge to make the purchase before leaving: countdown timers.

Give your visitors a boost of encouragement to check out while they're on the page with a countdown timer. Product pages and checkout pages are some of the best places to put countdown timers.
And if you're using Shopify, check out this post on how to create a Shopify sales countdown timer.
So there's actually a variety of ways to add a countdown widget in WordPress. Try it out and let us know how much you reduce shopping cart abandonment.
5. Send an Abandoned Cart Email
One of the absolutely easiest ways to reduce shopping cart abandonment is to make sure you're using a tool to capture partial entries on your order forms.
With the Form Abandonment addon, you can save the info people type into your form even if they didn't ever hit submit.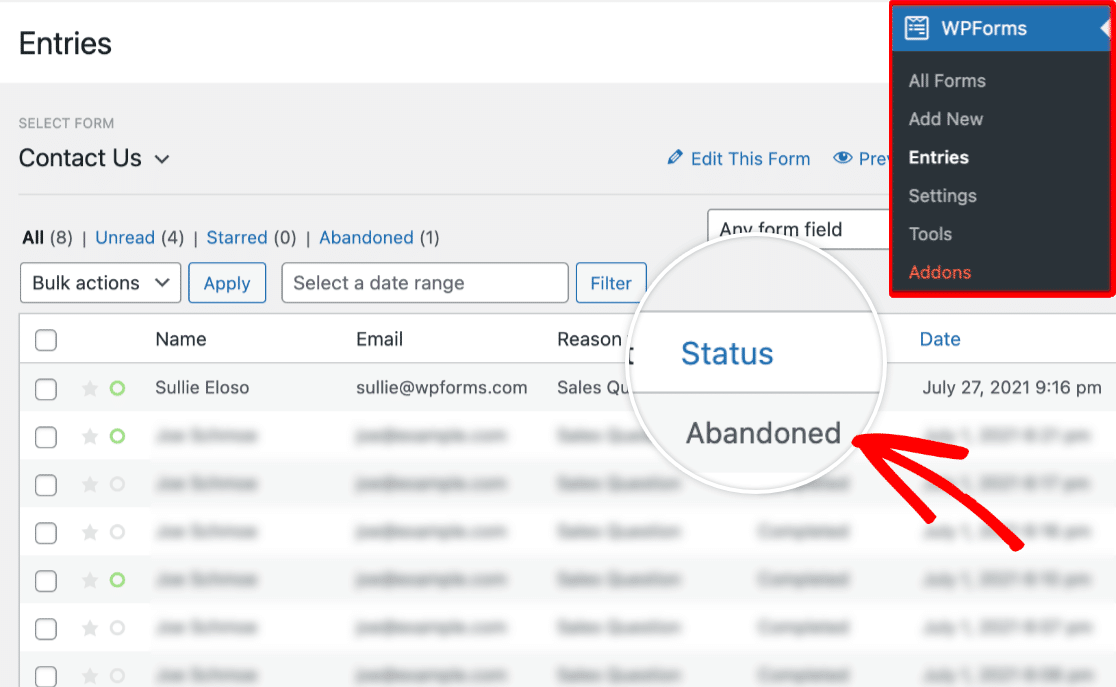 Then, you can follow up with those interested customers.
You can even set up automatic form abandonment emails to go out to the email address they entered. This will give you the chance to invite them back to your website to finish the checkout process. How cool is that?
6. Use Social Proof
Social proof marketing is a wonderful tool to add to your business online to help reduce your shopping cart abandonment rates.
Social proof is really psychologically fascinating. It's when people lean on the actions of others to help them make their own decisions. And it's a very smart way to reduce shopping cart abandonment.
One way to do this is to try adding TrustPulse to your site. It lets you use the power of social proof and FOMO (fear of missing out). It works really well next to the urgency of the countdown timer you added from tip #4.
TrustPulse displays recent activity on your site from real transactions.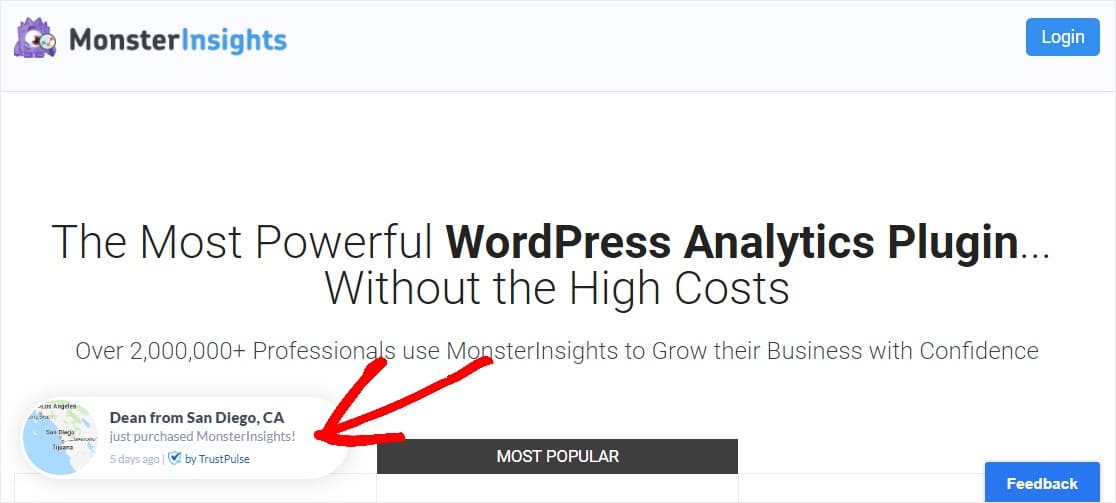 Plus, adding TrustPulse to your site can boost your site conversions by up to an amazing 15%.
You can also add testimonials to your checkout page to boost social proof.
If you're using WooCommerce, you can easily create a custom checkout page with testimonials using SeedProd.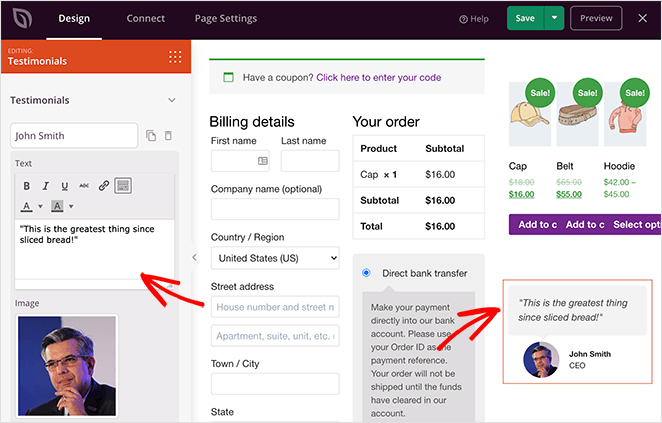 SeedProd is the best drag-and-drop landing page builder on the market. It comes with ready-made landing page blocks like checkout, shopping cart, add to cart, products grid, testimonials, star ratings, and more.
Simply drag the elements you want and drop them onto your custom checkout page.
For more ways to add social proof to your site, check out this guide on the best social proof WordPress plugins to increase your sales.
7. Breadcrumbs
One of the other helpful cart abandonment solutions to lower your shopping cart abandonment rate is to use breadcrumbs.
Sometimes, you may need to get a lot of info from your customers. Especially if they're on your checkout page, they may need to enter details like name, phone number, shipping address, payment information, email address, and more.
If you have a long form, this is a fantastic opportunity to use breadcrumbs on your multi-page forms.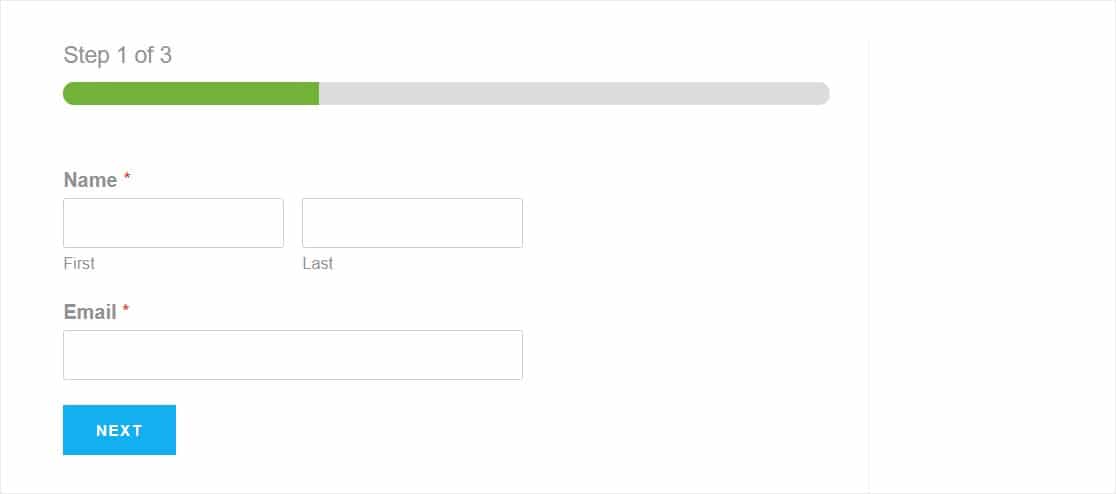 WPForms lets you easily add breadcrumbs to your multi-part forms. That way, you can keep your website visitors informed throughout the entire checkout process.
Head over to our tutorial on how to create a multi-step form in WordPress to learn how to add breadcrumbs to help reduce shopping cart abandonment.
8. Use Exit-Intent Popups
Exit-Intent popups work by sensing when someone is about to leave your site and activating a popup at that exact moment.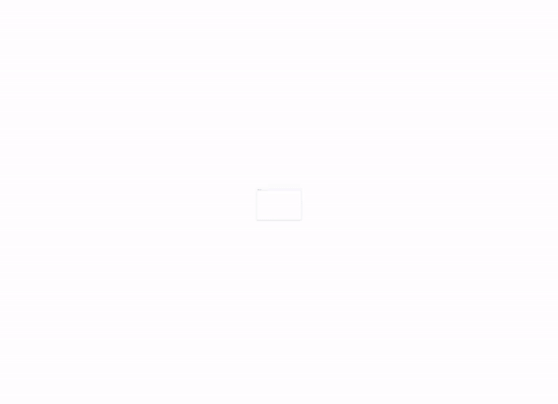 You can put Exit-Intent popups on every single page of your site. But to use them to help reduce your shopping cart abandonment rates, add them to product pages and checkout pages and offer a deal, coupon, or more info.
And with OptinMonster's Exit-Intent and other features, you can add customized popups depending on what the visitor has done on your site.
For example, you can tweak the message based on which pages they've been on and what products they're interested in. It's one of the many amazing features of OptinMonster that helps reduce shopping cart abandonment.
9. Try Conversational Marketing
Having a conversational marketing strategy for your website is an awesome way to help reduce shopping cart abandonment on your site.
You can start by using conversational contact forms, which act like a one-on-one conversation with the user.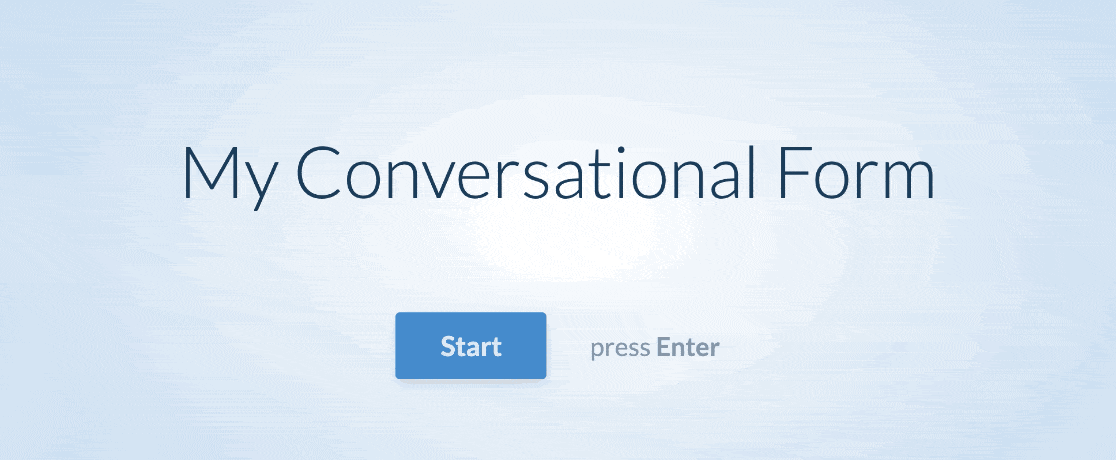 Also, if you make getting in touch with your brand super easy (especially during the checkout process) you'll see way more people completing their checkouts. A great way to do this is with a live chat software.
Don't have the time to chat with customers yourself? You can use Chatbots, artificially intelligent software programs, that use natural language and pre-programmed responses to have conversations with your site visitors.
Check out the best LiveChat software for your website if you'd like to learn more about using chatbots on your website so you can up your conversational marketing game.
10. A/B Test Your Forms
So even if you follow form conversion best practices, it's not 100% guaranteed that you'll get good results. That's because every website is unique, so you'll need to test what works best with your specific audience.
The best way to do that is with a tool for your forms. Check out this great post on the best A/B testing plugins and tools for your website.
If you're using OptinMonster, you already have the option to perform A/B testing.
A/B testing, also known as split testing, is a way to compare 2 different versions of your forms and view the stats about which one performed better.
It's actually a fantastic way to optimize your checkout forms without completely changing everything.
A/B testing's pretty successful at helping reduce shopping cart abandonment, too.
Next, Sign Up More Email Subscribers
So there it is! You now have some easy tips to use to reduce shopping cart abandonment on your website.
If you're interested in boosting your email marketing game and need more people to visit your eCommerce site, be sure to check out our post on how to get more email subscribers.
You may also want to check out these cart abandon email examples that can help you convert more visitors.
Also, if you like this post, please follow us on Facebook and Twitter for more from our blog.