Are you looking for something besides Mailchimp for your email marketing software?
Building an email list and using email marketing is so important for a successful online business.
In this article, we'll take a look at Mailchimp alternatives that are more powerful and offer better support. Therefore, you can make sure you're using the email marketing service that's right for your business.
Here are our top picks if you're looking for an email marketing solution besides Mailchimp:
Is Mailchimp Any Good?
Mailchimp is easily one of the most well-known email marketing providers around. So asking yourself is Mailchimp really free? The answer is, sort of.
A lot of people use Mailchimp because it has a free version where you can build an email list with up to 2,000 subscribers. After that, their lowest paid pricing plan lets you have up to 50,000 contacts. You won't be able to send free email if you get more than 2,000 people on your list.
And like most email marketing platforms, Mailchimp can help you with landing pages, monitoring your email marketing campaigns, and providing Facebook ad templates. There are also tons of awesome Mailchimp integrations for WordPress.
In addition, it has detailed reports where you can view real-time stats and check out how well your emails are doing.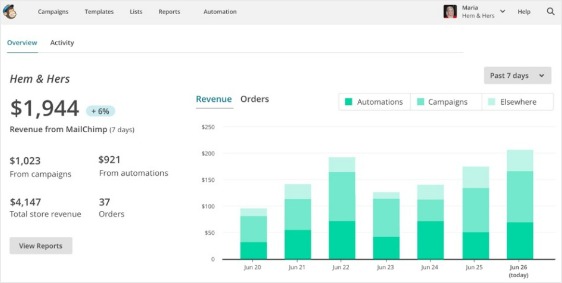 Also, Mailchimp has a cool feature where you can schedule your email delivery time.
For instance, you can use this to send at the time of day that most people open emails. The same email can be sent at separate times to different subscribers based on their location. This helps increase click-through rates.
Even though there are some great benefits of Mailchimp, it's not for everyone. Especially if you're a small business owner looking for a more powerful option and better support. But the good news is there are lots of Mailchimp competitors that do the job even better.
What Are the Best Mailchimp Alternatives?
If you're thinking about using something besides Mailchimp, you have tons of great options.
1. Mailchimp Alternative with Better Support: Constant Contact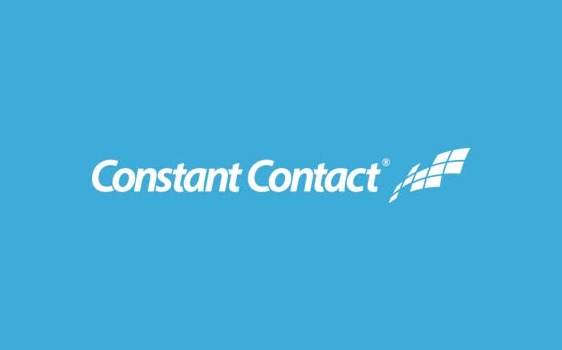 Constant Contact is going to be a solid choice if you're looking for a Mailchimp alternative that has better support.
It's one of the fastest growing email marketing providers around. Also, it's crazy simple to use which makes it perfect for small business owners with lots to do.
On top of that, Constant Contact is the email marketing service that comes already built-in to the WPForms plugin. You can easily add a Constant Contact checkbox to any WordPress form on your site.
But their support is what really makes Constant Contact great. They're known across the email marketing industry as having the best customer support.
So, what makes Constant Contact's support so fantastic?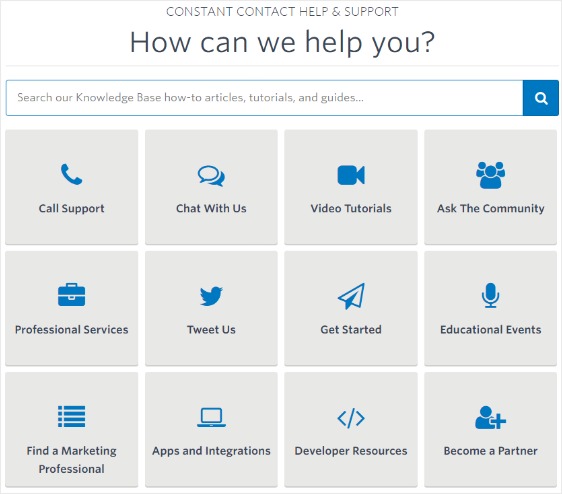 To start, it's easy to access and has lots of documentation. Including written and video tutorials.
Plus, they offer weekend help, phone support, live chat, and how-to's. The live chat is available in multiple languages so International customers can get help, too.
Also, they have the always active and extremely helpful Constant Contact Community, with more than half a million registered users.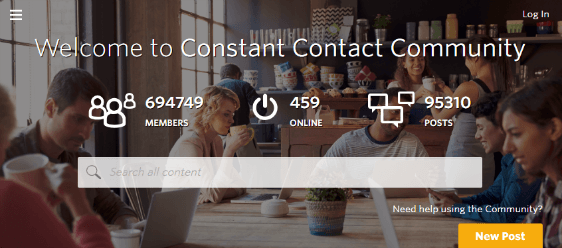 This type of A+ support is super important if you want your email marketing to be as easy and effective as possible.
For instance, not all small businesses are the same and owners or entrepreneurs often don't work traditional hours and days. With Constant Contact's support, you're always going to have help when you need it. That way, you can focus more of your energy on building your business.
Some of the other amazing features that make Constant Contact a fantastic Mailchimp alternative:
A simple drag and drop builder
100+ pre-designed email templates
Automatically send personalized emails to visitors based on their behavior with autoresponders
Built-in heat tracking lets you see exactly where your readers are clicking
Segmentation options based on the user's behavior on your website
Keep track of bounces, inactive emails, marked as spam, and unsubscribers
Cost: Constant Contact has plans that start at $20/month for unlimited emails and up to 500 email subscribers.
Also, they offer a 60-day free trial and it doesn't require a credit card.
So if you're looking for a solution that offers better supports than Mailchimp, you'll definitely want to get started with Constant Contact today.
2. Most Powerful Mailchimp Alternative: Drip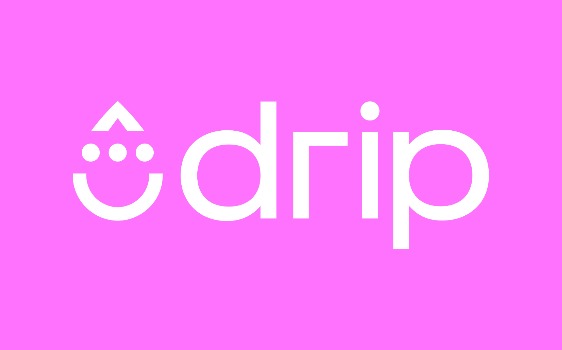 Drip is going to be your best bet if you're looking for Mailchimp alternatives that are more powerful. Like most email marketing systems, you can use popups to creates newsletter subscribe forms with Drip and boost your signup rate.
Of course, this user friendly email marketing tool is integrated with WPForms. Check out our tutorial on how to setup Drip with your WPForms. It only takes a few steps.
So, what makes Drip so powerful? One reason is because it offers the unique feature of automated customer workflows that trigger specific actions. Including split testing workflows.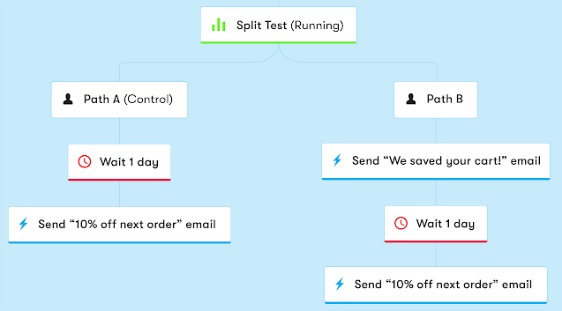 Sounds powerful? It is. Drip is more than just an email marketing provider. The service is technically an eCommerce Customer Relationship Manager (ECRM).
You might recognize the term CRM because of popular CRM tools like HubSpot, Salesforce, or Zoho. As you may know if you've ever used them, those tools are all very powerful and have tons of features.
But Drip focuses on eCommerce customers, and therefore email marketing. It's truly an incredible marketing automation software.
In fact, Drip is the first ECRM in the world, which is pretty cool. As an ECRM, their software has a lot of really powerful features you won't find in an email marketing software like Mailchimp.
Just because the tools are more powerful doesn't mean it's not easy to use, either. In other words, it's great for beginners. Plus, it has a sleek and modern interface.
There are tons of great features that makes Drip a more powerful Mailchimp alternative like:
Awesome visual workflow builder for email automation workflows
Connects with Facebook Lead Ads and Custom Audiences
10 built-in reports on your WordPress dashboard with easy export
Sends texts
A/B testing to find out when/how your users engage with your messages
Split testing workflows
Landing page integrations
Advanced email subscriber management
Cost: Drip users are on a paid plan. They don't have a free plan. The Basic option starts at $45/month for unlimited emails and up to 2,500 subscribers.
In addition, there's a 14-day trial available.
So if you want a Mailchimp alternative that's more powerful and has email automation, you should be using Drip.
3. More Powerful Mailchimp Alternative: ConvertKit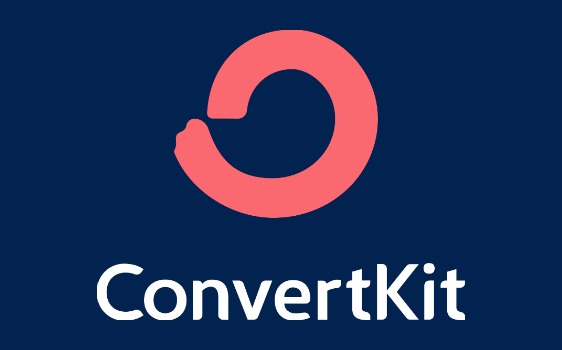 ConvertKit is another powerful email service provider to think about. Especially if extra tools and ease of use are important to you.
It's a favorite of many bloggers because of it's personlization features. Also, it has email marketing automation workflows to help you send your email automatically, and it does the job very well.
Plus, ConvertKit makes email marketing easy to understand and use. That's great if you're looking for a very easy software.
For instance, you can easily build signup forms or landing pages that have custom fields and are GDPR compliant.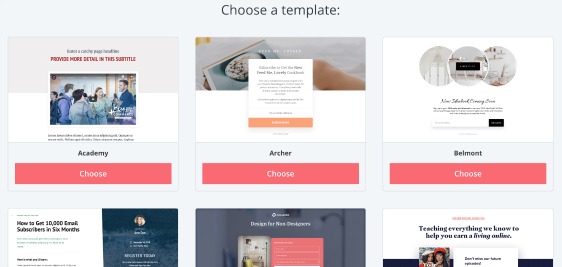 Plus, it's simple to setup ConvertKit in WPForms.
Here are more of the notable features you can expect from ConvertKit:
Drag and drop email editor to make personalized emails
Supports lead magnets to increase subscribers
A user friendly interface and dashboard
Segmentation options by tagging users based on interests
Powerful funnels to automatically personalize a user's path based on their actions
Plain text option to prevent your email from being missed in the spam folder
Allows for double optins to reduce spam
Cost: ConvertKit has paid plans that start at $29/month for unlimited emails and up to 1,000 subscribers.
You can also sign up for a free 14-day trial to make sure it's the right email service software for you.
So if you need a Mailchimp alternative that's super simple to use and also has powerful email automation features, you should give ConvertKit a try.
4. More Than Email Mailchimp Alternative: Sendinblue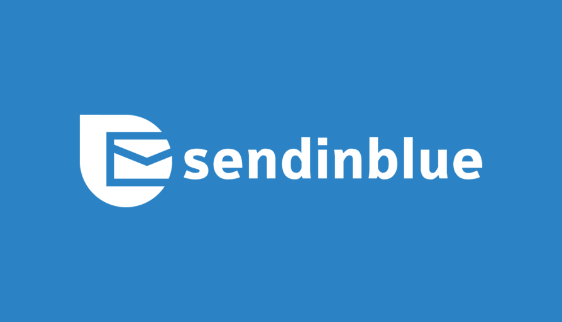 Sendinblue is going to be a great choice if you're looking for Mailchimp alternatives that offer more of an all-in-one email marketing tool. That's because it connects with people by texts, too.
It's a strong player in the email marketing software industry because it helps you build stronger relationships with your users by both email and text (SMS) marketing. On top of that, they have one of the best live chat software around.
Sendinblue is user friendly and simple. Plus, you can use Sendinblue with WPForms.
The drag and drop email editor helps you draft and build personalized emails to send to your email list.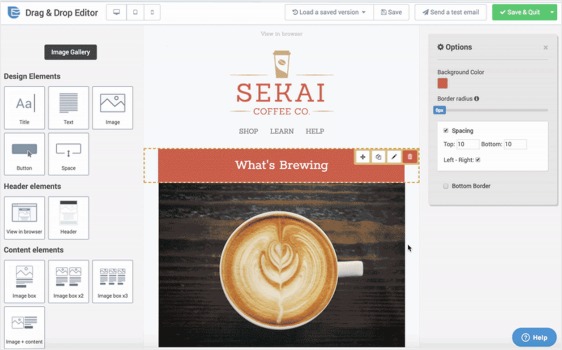 Additionally, you'll have access an HTML editor.
Here are some other cool things Sendinblue has:
Insightful and detailed reports with heat mapping features
Automated workflows
A/B testing to research different ways to get better conversions
Easy to use text messaging
A lead scoring system that ranks your leads so you can focus on the most important leads in your funnel
Mobile-friendly, responsive templates
Option to set up Sendinblue with WP Mail SMTP for reliable transactional email deliverability
Cost: A paid plan with Sendinblue starts at $25/month for 40,000 emails a month and has unlimited subscribers.
It does have a free plan that lets you send up to 300 emails/day and have unlimited subscribers, making it one of the best free alternatives to Mailchimp.
So if you're wanting an email marketing provider that focus on customer relationship building with email and SMS, you'll love Sendinblue.
5. All-In-One Mailchimp Alternative: GetResponse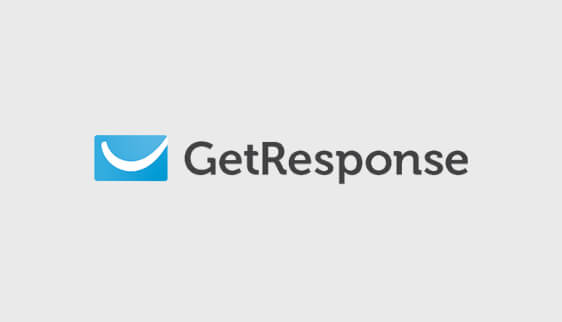 GetResponse is a good pick if you're looking for cheaper alternatives to Mailchimp and want to have a simple email marketing solution that also offers powerful CRM tools.
Plus, you can easily build a bigger email list with GetResponse since you can add a GetResponse checkbox to your contact form in WPForms. And it's easy to add your forms to social media.
GetResponse lets you send automated emails, create HTML email newsletters, and monitor statistics. Plus, it has list segmentation options.
Also, GetResponse has the very unique feature to host webinars. Webinars are a popular way to get more leads.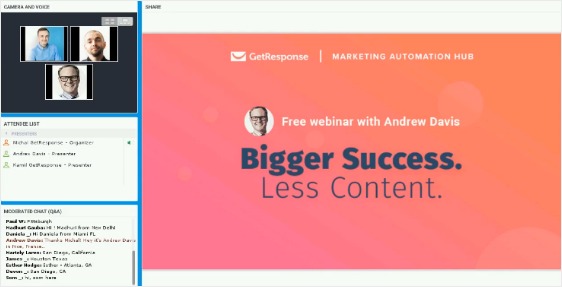 Check out this great article on webinar marketing 101 on our sister site to learn more.
Other GetResponse features include:
Landing page builder to increase sales
A/B testing great for small business owners with no prior email marketing experience
Personalized emails based on visitor behavior
Tags to organize your email campaigns
Modern interface with a drag and drop builder
CRM functionality
Cost: GetResponse paid plans start at $15/month for unlimited emails and 1,000 subscribers.
Additionally, you can sign up for a 30-day free trial to see exactly how the GetResponse works.
So if an all-in-one email marketing tool with a CRM is a must-have for you, you should use GetResponse.
Recap
Finding the best email marketing service for your needs depends on your industry, budget and goals. To review, our favorite Mailchimp alternatives are:
Keep in mind, not all features come with the cheapest plans for these email marketing tools. The number of emails you need to send per day or the emails per month are important things to think about, too. You'll need to pick for yourself what fits your business best.
In Conclusion
That wraps it up! You now know which Mailchimp alternatives are more powerful and have better support. You might also want to read our post on WPForms vs Mailchimp form builder.
So, what are you waiting for? Get started turning site visitors into subscribers with the most powerful WordPress forms plugin today.
And don't forget, if you like this article, then please follow us on Facebook and Twitter.