Looking for a simple way to create a customized ConvertKit contact form in WordPress?
Displaying customized forms on your website attract more visitors and helps you collect more subscriber data.
In this article, we'll show you how to create a customized ConvertKit form and add it to your WordPress site without any coding!
Create Your WordPress ConvertKit Form Now
How Do I Integrate WordPress Contact Forms With ConvertKit?
You can create your own ConvertKit forms with the WPForms plugin. WPForms comes with 600+ form templates that you can use to collect any kind of information. By using Zapier, you can easily create new ConvertKit records when your forms are submitted.
The Pro version of WPforms comes with a powerful Zapier addon that helps you connect ConvertKit to WordPress without writing a single line of code.
Let's see how you can create a customized ConvertKit form in WordPress using WPForms.
How to Create a Customized ConvertKit Contact Form in WordPress
We're going to show you how to create a basic ConvertKit form. You can follow the same steps to connect any form to ConvertKit easily.
So, let's get started!
Step 1: Install the WPForms Plugin
The first thing you need to do is to install and activate the WPForms plugin. Here's a step-by-step guide on how to install a WordPress plugin.
Note: You can access the Zapier addon only if you've got the WPForms Pro or higher package activated on your WordPress website.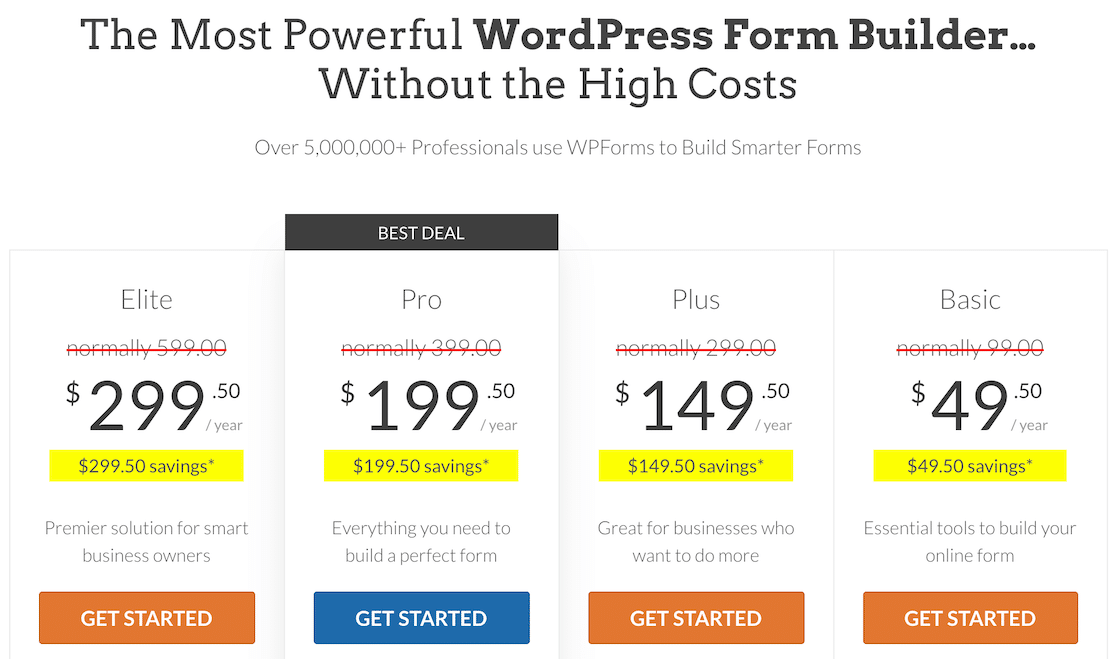 Next, we need to install and activate the Zapier addon.
Step 2: Install the Zapier Addon
To install the Zapier addon, head over to your WordPress dashboard and click WPForms » Addons.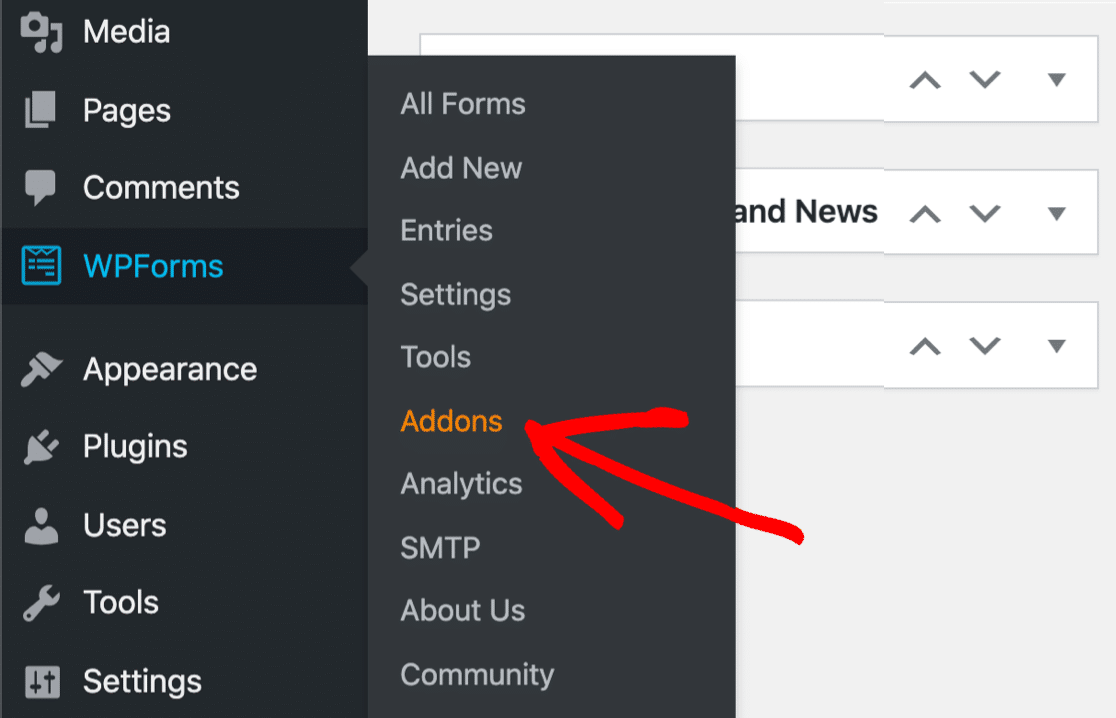 On the addons page, search for the Zapier and press the Install Addon and Activate button.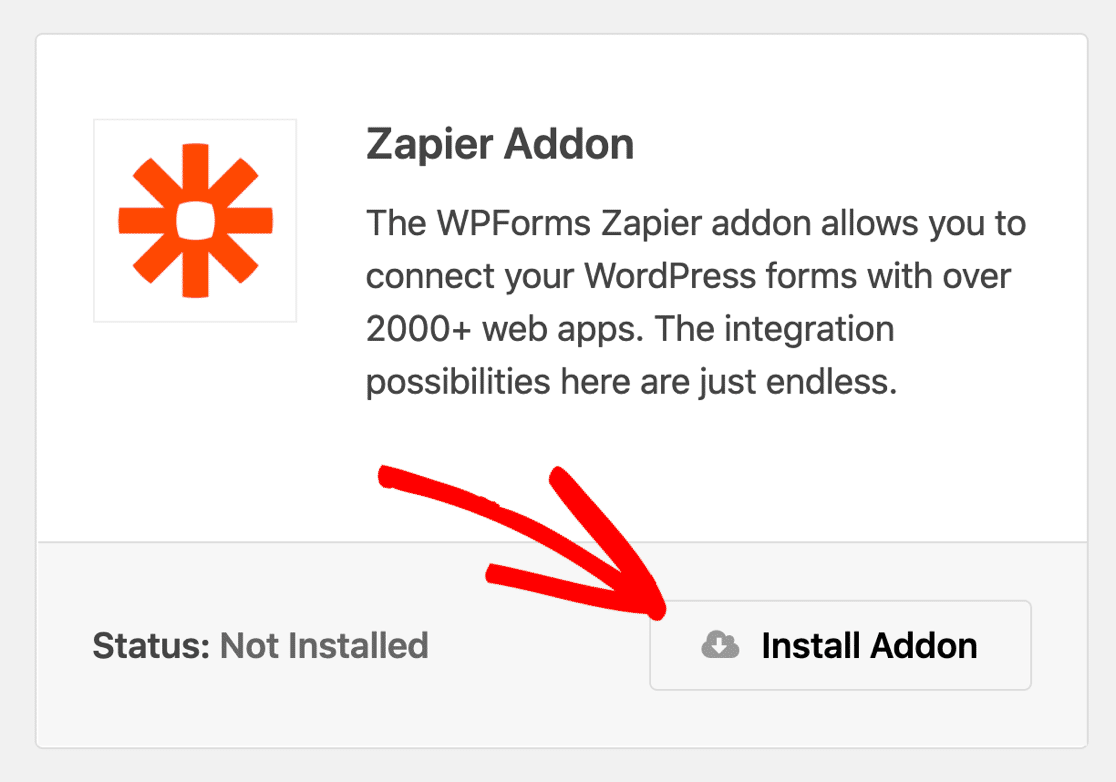 Once you complete the addon installation process, you need to create a new form with WPForms.
Step 3: Create Your ConvertKit WordPress Form
WPForms comes with an awesome in-built form template library. This library consists of 600+ ready-made form templates.
Using these templates, you can kick-start your form-building process with just a few clicks – no more need to build forms from a blank canvas.
Even better, you can customize these form templates according to your site and business needs.
Now to create a new form.
First, click WPForms » Add New in your WordPress dashboard.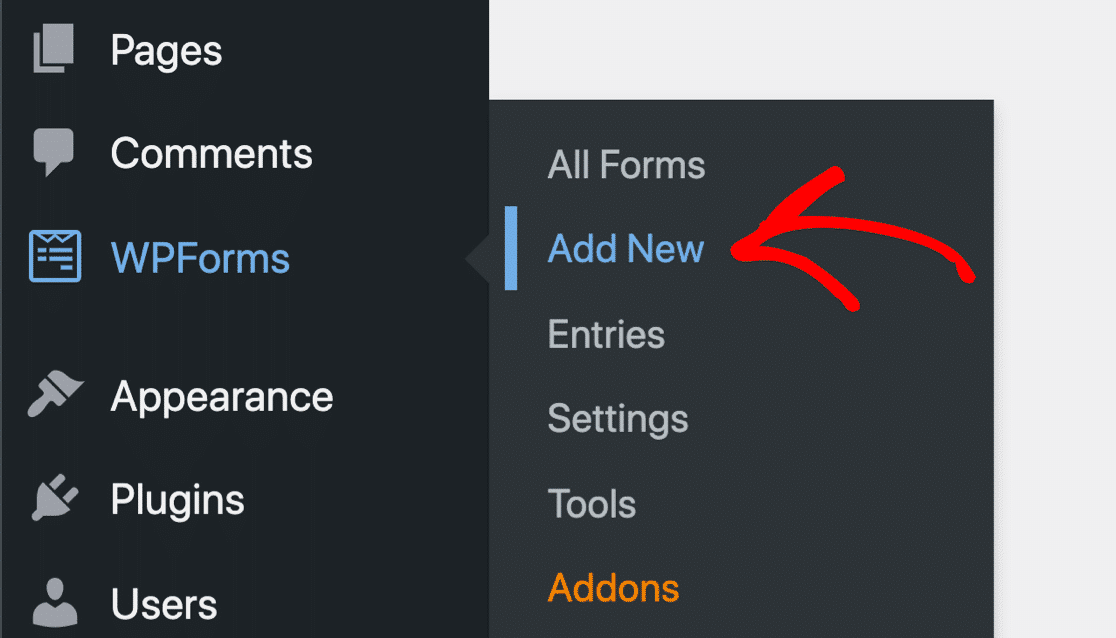 This will prompt you to the form setup screen. Here you need to add a name to your form and select the form template you want to use
For this example, let's choose Newsletter Signup Form and name it as ConvertKit. If you want, you can choose the Simple Contact Form template here instead.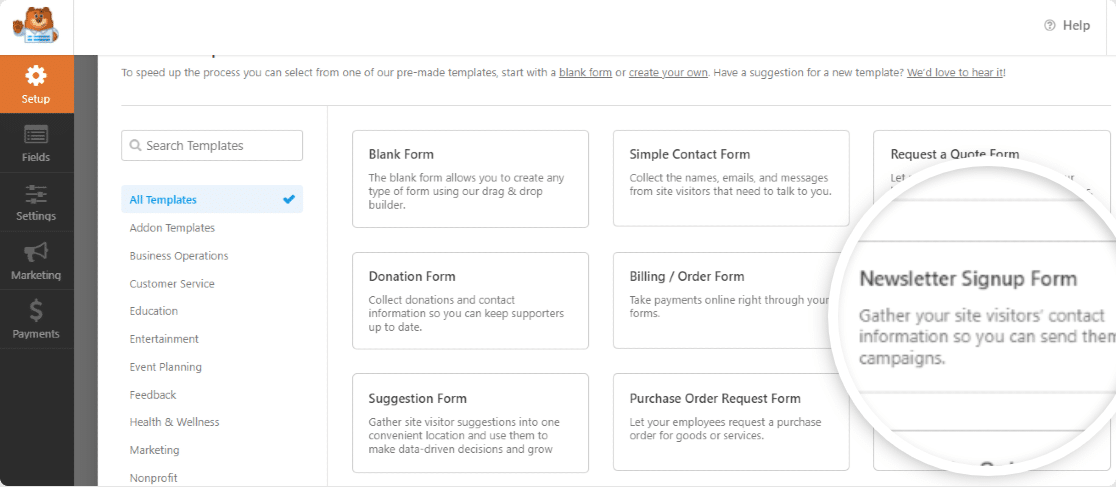 This is how your form will look in the form builder dashboard.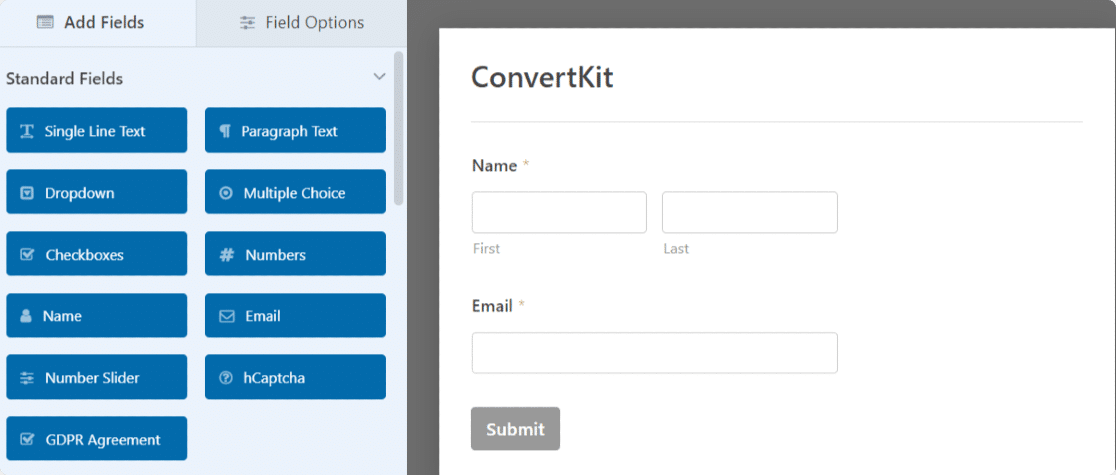 You can add additional form fields by dragging them from the left-hand panel to the right-hand panel. And click on the field to make any changes.
Once you set your basic form fields, it's time to add a GDPR agreement field to your ConvertKit form.
Step 4: Add a GDPR Agreement Field
The GDPR Agreement field in WPForms helps you create GDPR compliant forms by giving your visitors an explicit way to agree to store their personal information.
To turn on GDPR features, go to WPForms » Settings and click on the GDPR Enhancements checkbox.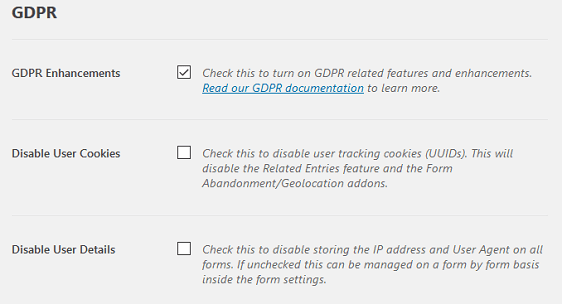 By enabling this feature, you'll optionally be able to:
Disable user cookies
Disable user details, which includes IP addresses and User Agent data
However, the first checkbox is enough to enable the GDPR field in the form builder. If that's all you need, you can save your settings now.
To add the GDPR field to your form, go back to the form builder and drag and drop the GDPR field into position.
Once you're done with all the customizations, click Save.
Now the form's complete and we can go ahead and connect it to ConvertKit. Before moving on, make sure you've submitted at least one entry so that Zapier can locate it when we connect it up.
Step 5: Connect WPForms to Zapier
To integrate your WordPress form with ConvertKit, first, we need to connect WPForms to your Zapier account.
To do that, log in to your Zapier account and click the Create Zap button in the top left corner of the Zapier dashboard.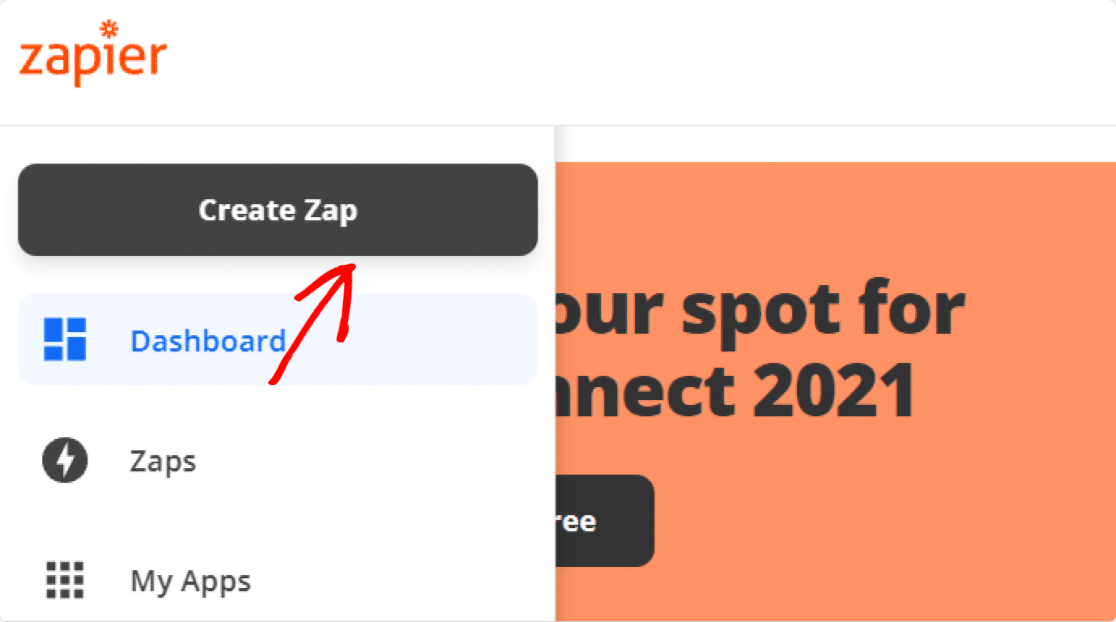 A setup page for your new zap will open. If you'd like, you can add a name to your zap here.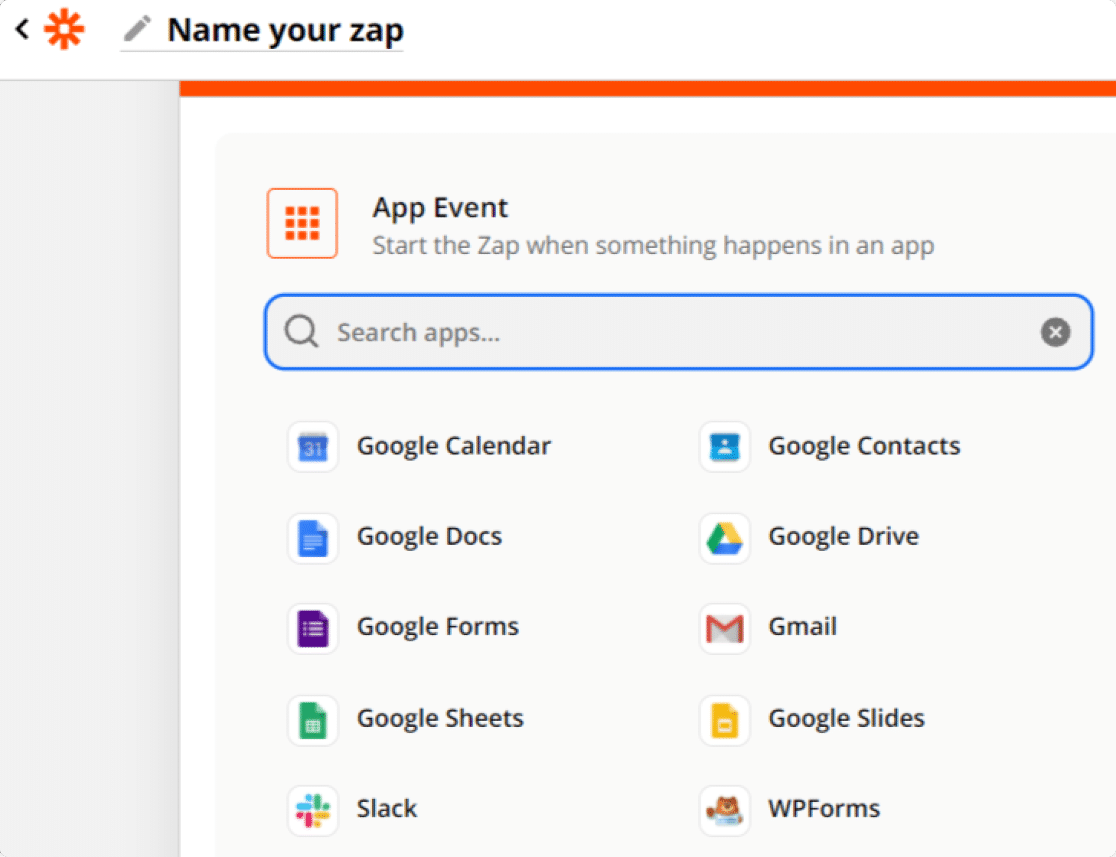 Next, you need to choose your trigger app. Select WPForms as your trigger.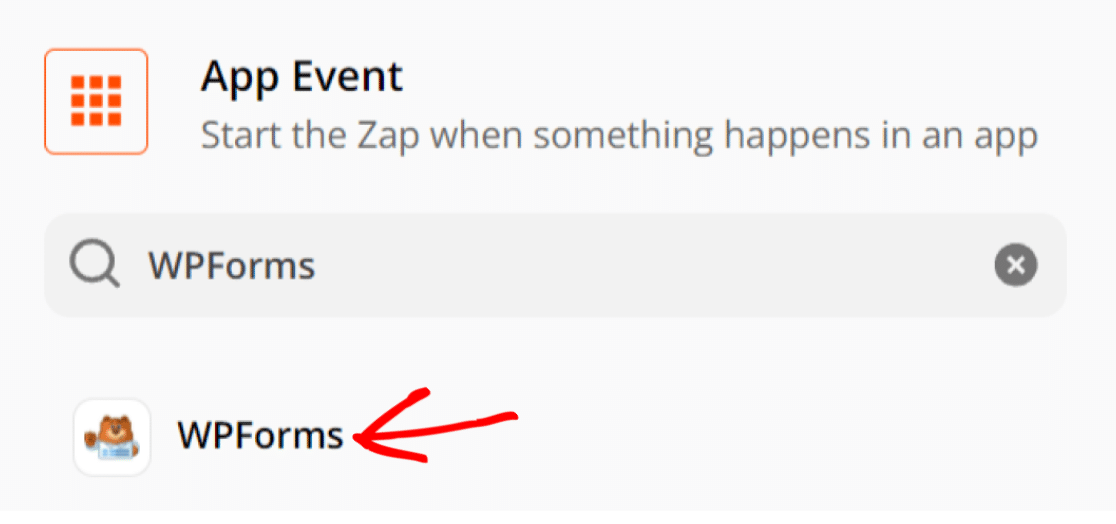 After that, you need to select the Trigger Event. WPForms only has one trigger option (New Form Entry). Select the option and click the Continue button to proceed.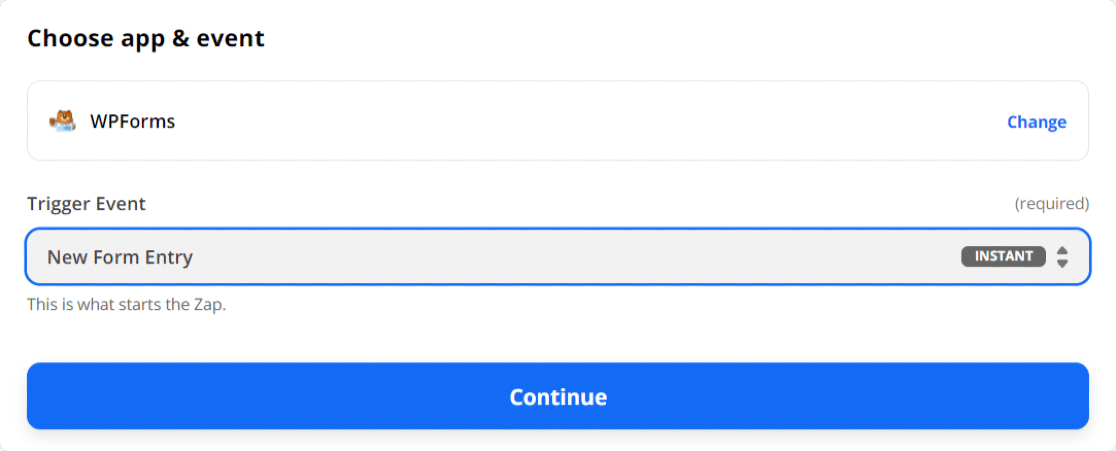 In the next step, you need to connect Zapier to WPForms on your website. To do this, click on the Sign in to WPForms button.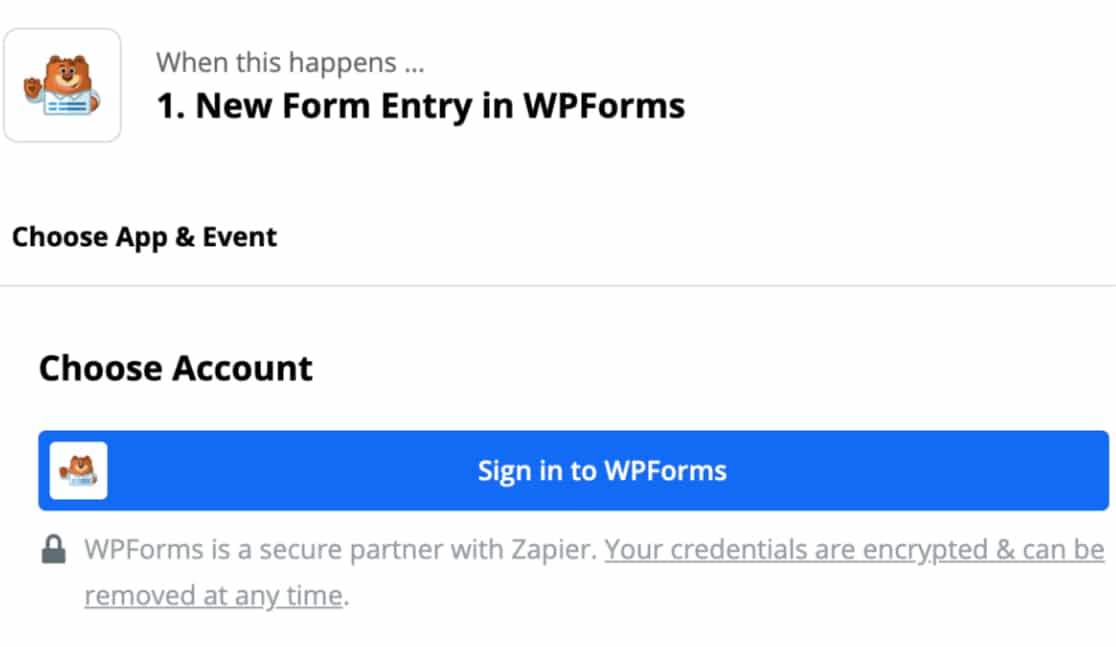 This will open a new window. Here you need to add your WPForms Zapier API Key and the Website link, which you want to connect to the Zapier.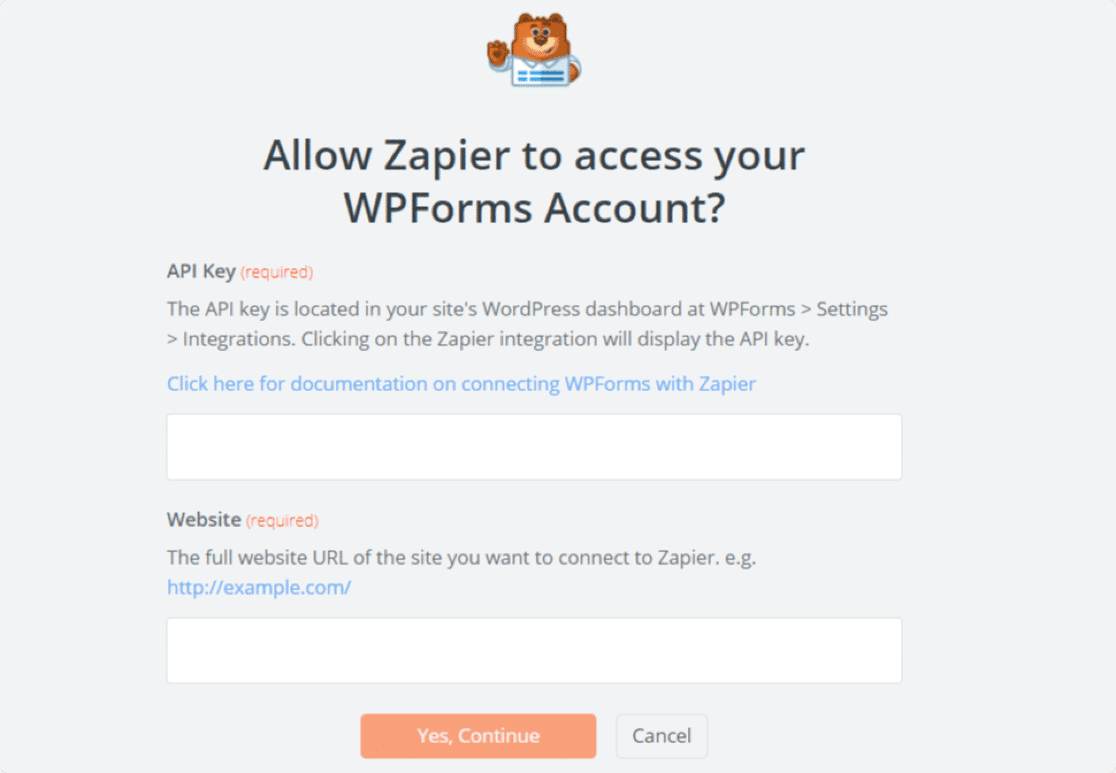 Add all the required information and click on the Yes, Continue button.
Once your account is connected, Zapier will display the account option for you to choose.
Select your website account, and then click on the Continue button.

Next, you see the Set up trigger step. Select the form from the dropdown and click Continue.
For our tutorial, it's the ConvertKit form that we created earlier.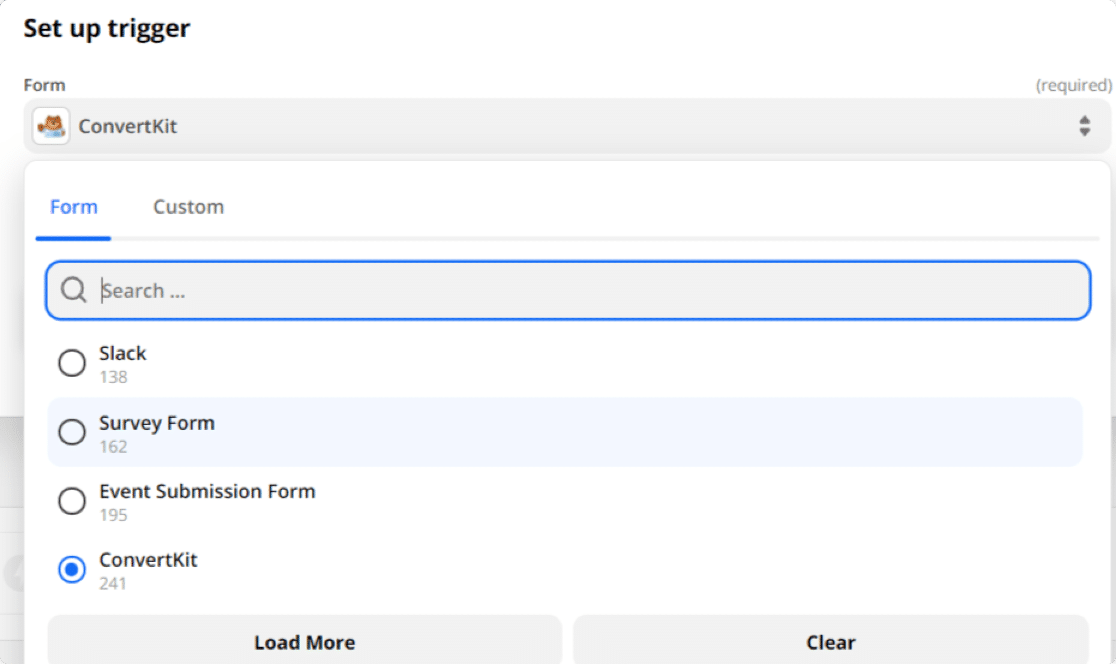 Now to check if the integration is successful, click on the Test your Trigger button.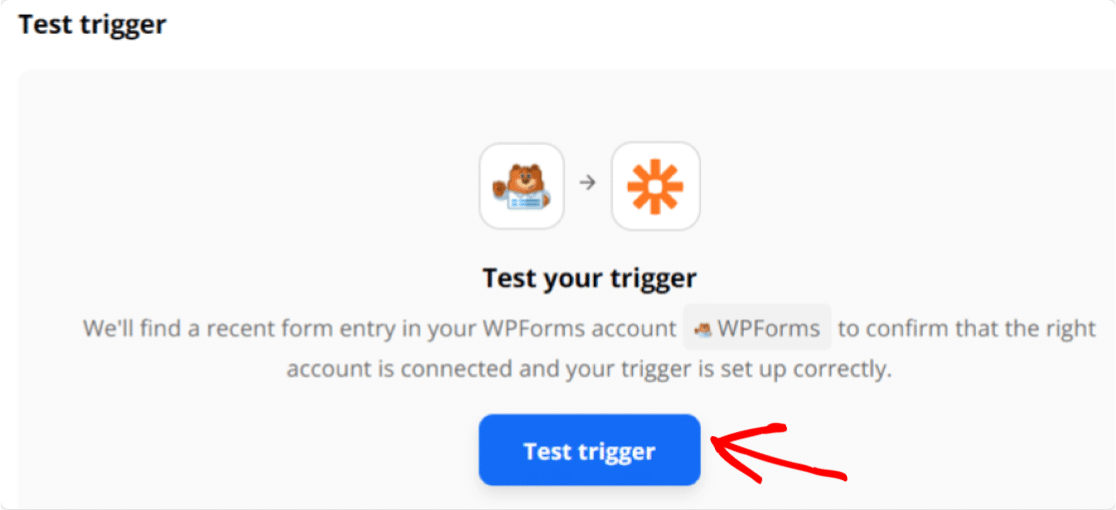 And if your WPForms and Zapier integration work properly, it will display your test form entry like this: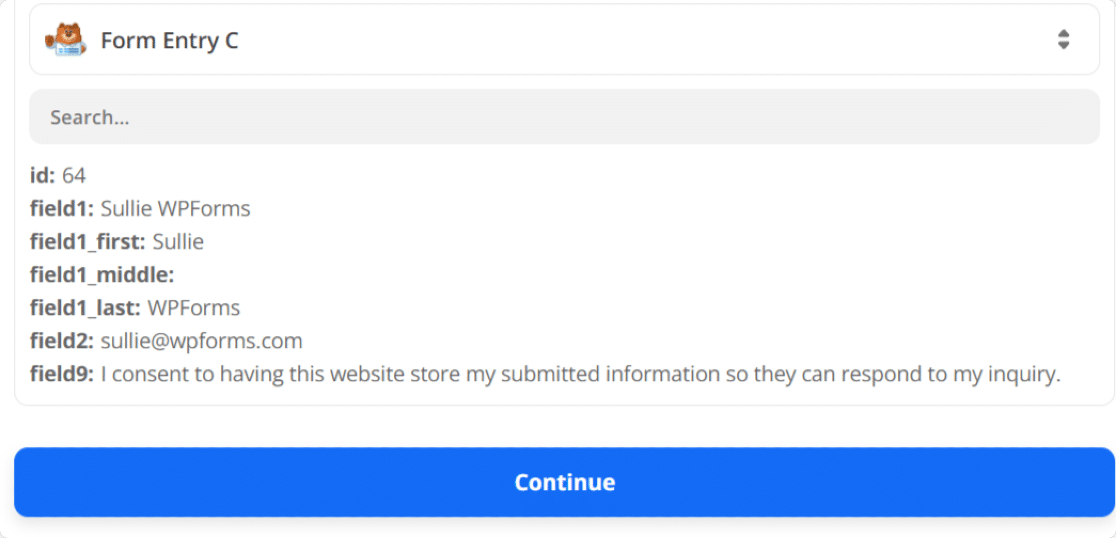 Now that you've connected Zapier to WPForms plugin, it's time to make the final connection to ConvertKit.
Step 6: Connect Your WordPress Forms to ConvertKit
First, choose ConvertKit as the action app. If you haven't used the ConvertKit app on Zapier previously, you may need to use the search bar to find the ConvertKit app.

Then, you'll be asked to select a ConvertKit action. As we are looking to add a new subscriber, let's choose Add Subscriber to a Form and click Continue.

Now you need to connect your ConvertKit account to Zapier. To do this, you'll need to authorize Zapier to access your ConvertKit data.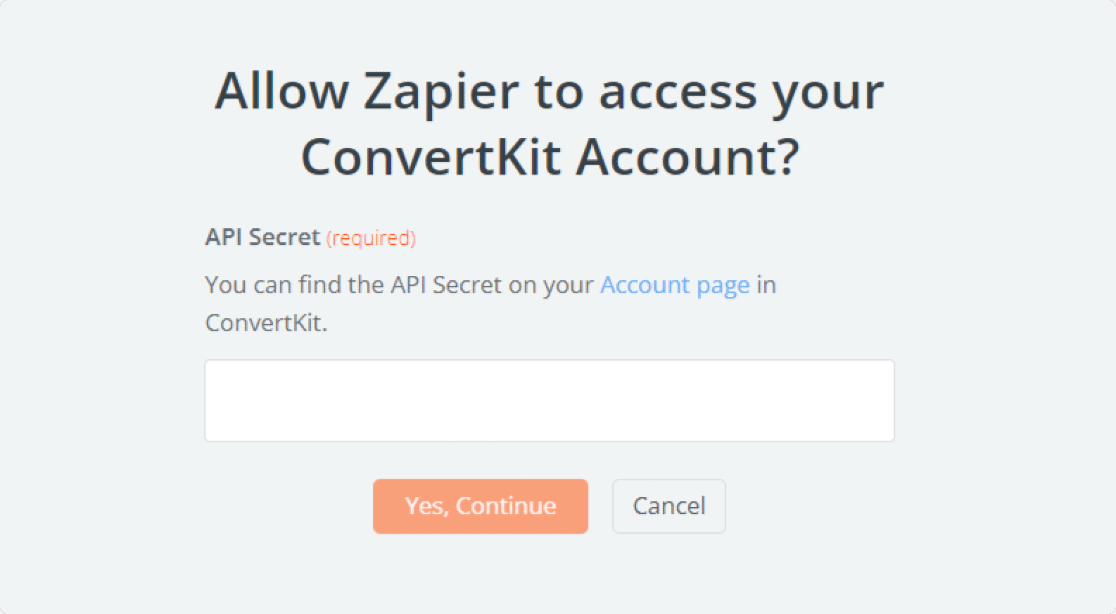 Go to your account page and get your ConvertKit API Key and API Secret, and then paste it into your Zapier account when asked.

After authorizing the account, click Continue.
To create a ConvertKit contact form on your site, first, you need to create a form in your ConvertKit account.
To do that, in a new tab, open your ConvertKit dashboard. On the right side of the page, click Create a new, and choose Form from the available options.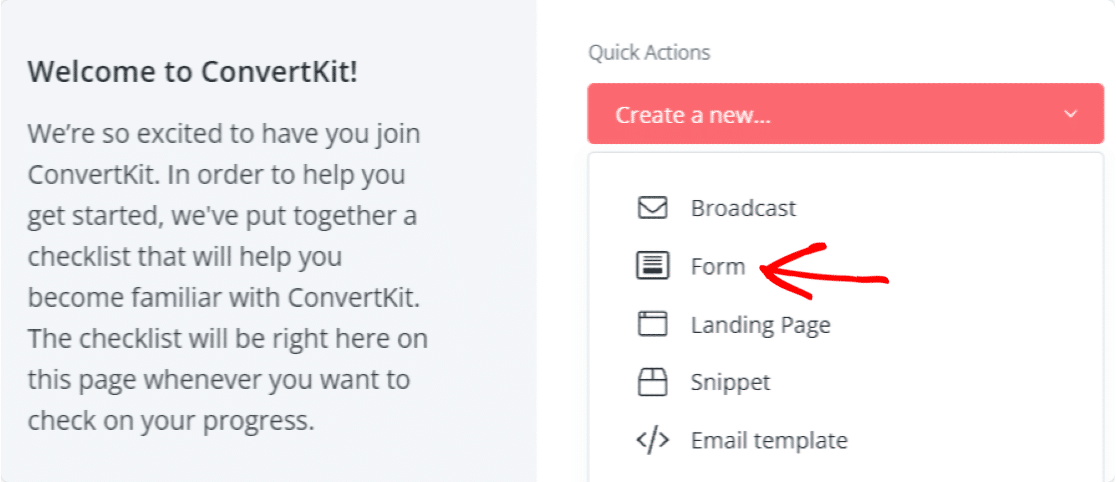 Next, specify the type of your form per your need. And don't forget to save your form.

Now go back to your Zapier account. You'll need to configure the right form and its email fields in Zapier. Then, click Continue.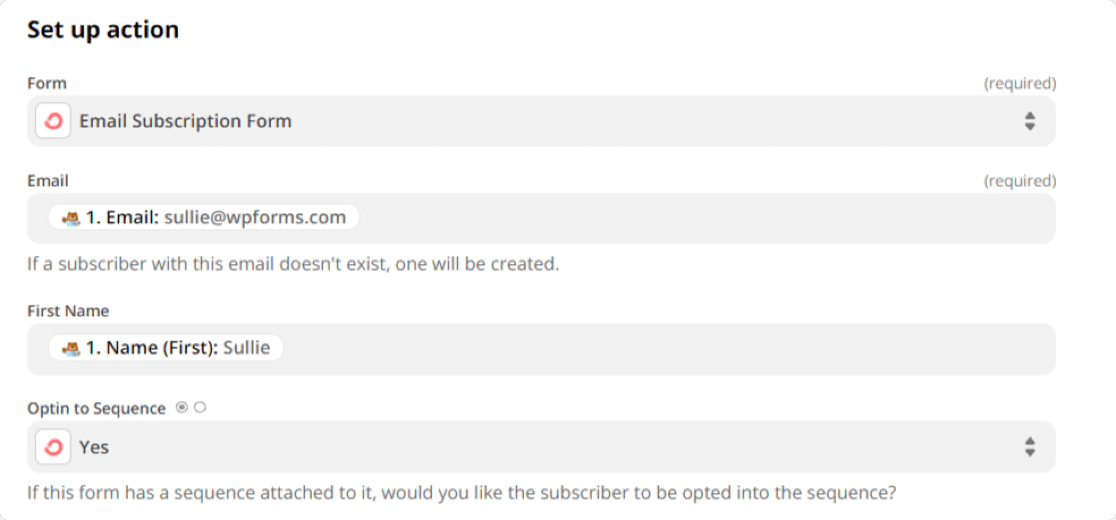 Now you can test your ConvertKit integration.
If everything works fine, you'll see a success message.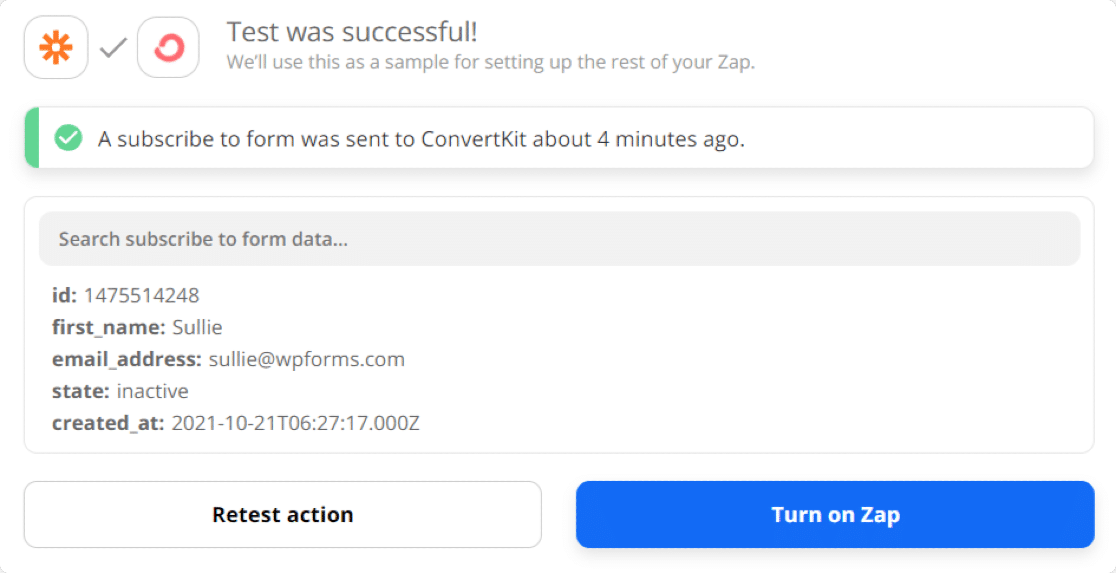 Also, you can verify the integration by checking the details of your lead in your ConvertKit account.

Awesome! You've successfully created a customized ConvertKit contact form using WPForms. Don't forget to turn on your zap in Zapier before moving on.
Step 7: Embed Your Convertkit Contact Form in WordPress
Now let's add your ConvertKit form to your WordPress site.
Using WPForms, you can add your form in multiple locations, including:
Page
Post
Let's see how you can embed your form on a WordPress page.
To add your form, click on the Embed button at the top of your page.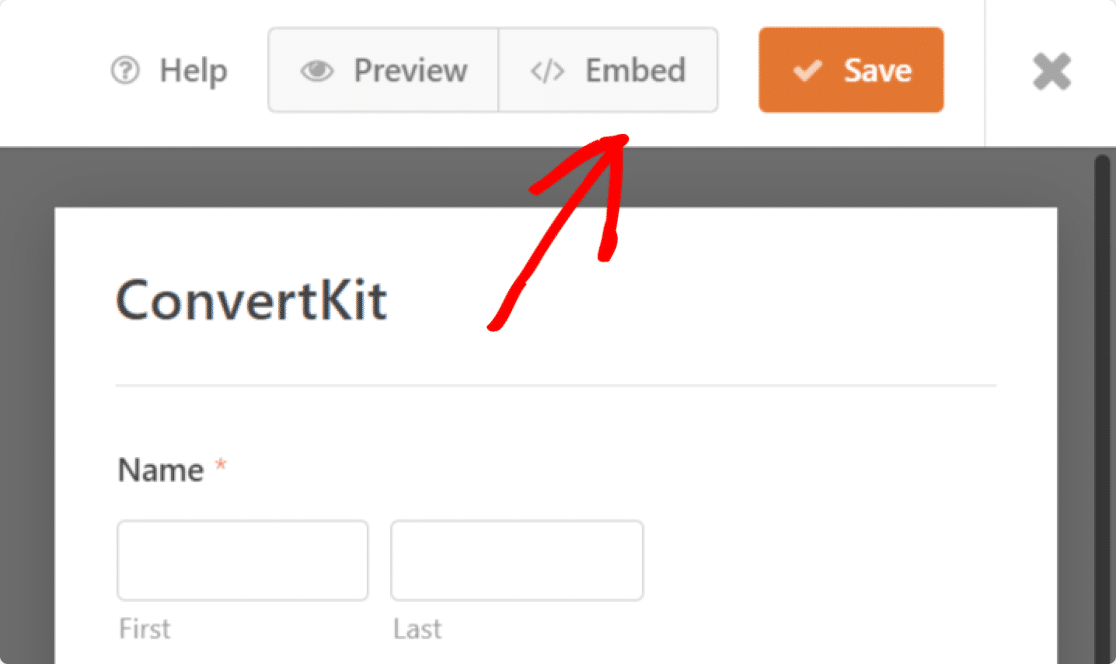 This will open a popup window with 2 form embedding options.
Select Existing Page: From this option, you can display your ConvertKit contact form on the existing page of your website.
Create New Page: If you want to display your form on a new page, you can use this option to create a new page, and the form will automatically be added to the new page.
Choose your option and click on the Let's Go button.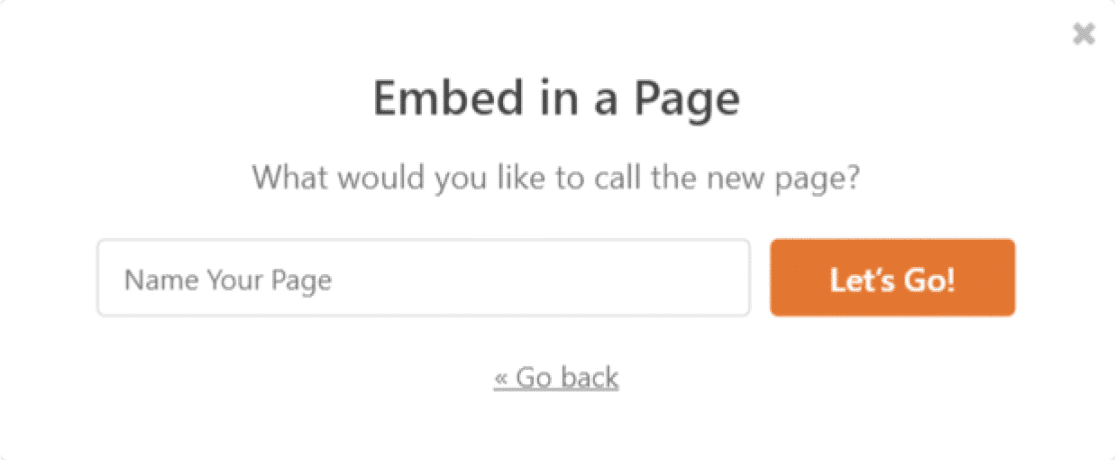 This is how your ConvertKit form will look on the live page.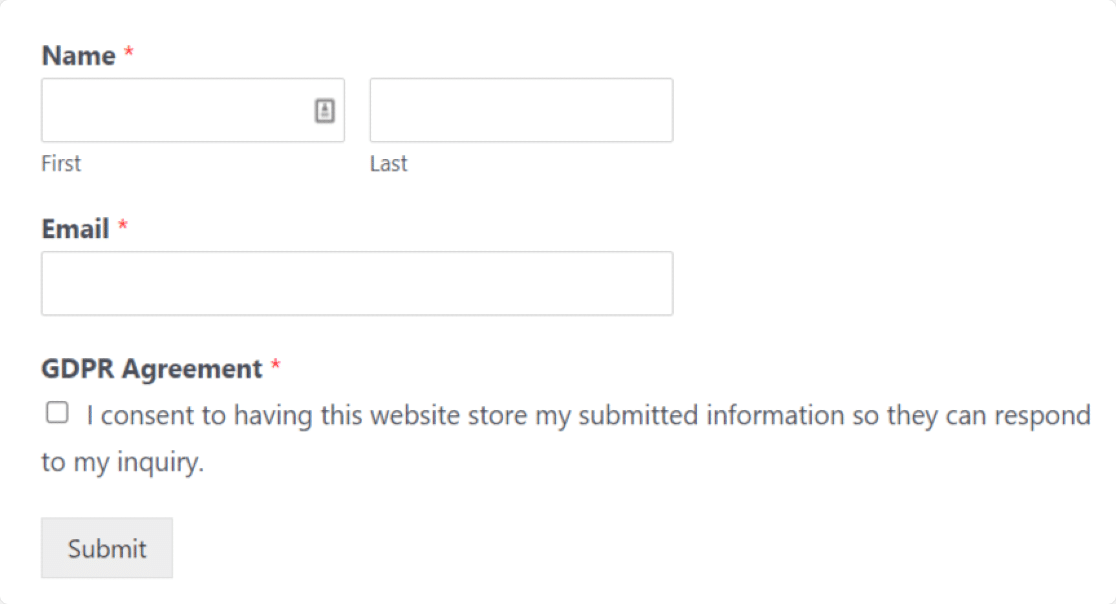 And this how simple it is to add a customized ConvertKit contact form in WordPress sites.
Next, Get More Subscribers for Your Email List
That's it! Now you can automatically add subscribers to your ConvertKit account whenever your visitors submit the form on your site.
Are you struggling to get subscribers for your blog or website? Worry not; we've got you covered with our powerful tips on how to grow your email list fast.
If you enjoyed this article, you might also want to read about these clever hacks to unlock hidden customer data with a WPForms hidden field.
So what are you waiting for? Get started with the most powerful WordPress forms plugin today. WPForms Pro includes beautiful pre-built form templates and exciting features to enhance your form-building experience.
If you like this article, then please follow us on Facebook and Twitter for more free WordPress tutorials.