Want to see some crazy email marketing statistics?
Once you see what some of the "average" stats for businesses using email are, you can make way better decisions on your own.
In this guide, we've rounded up some of the wildest email marketing statistics out there.
What Is Email Marketing?
Email marketing is a digital marketing strategy of sending emails from yourself or your business to leads and customers.
So simply put, email marketing is the use of email to promote your services or products. Email marketing is just one segment of internet and digital marketing.
And the stats on how effective (good) email marketing is are incredible.
Is Email Marketing Still Effective?
Asking yourself is email marketing still effective because you want to know what percentage of people use email?
The answer might just blow your mind.
In the US, nearly 80% of adults use email. And the 3.8billion email users worldwide make up nearly 50% of the entire planet's population. So it's estimated that email marketing has an incredible ROI  — for every $1 spent it averages a return of $44.
So yes, email marketing is not only still effective, it's also extremely important and a great use of your marketing funds and time.
And with so many people using electronic mail, it's clear that email marketing is a smart way to grow your business online. But what if you're not sure where to begin or you still need some convincing?
To get a better idea of who's doing what on the internet, let's check out some amazing email marketing stats next.
Wild Email Marketing Statistics
Ready to see why email marketing is such a powerhouse when it comes to running a business? Below is the ultimate list of email marketing statistics.
1. 47% of people open emails based on the email subject line alone. (Business2Community)
2. Want to get a higher open rate? Welcome emails have an average open rate of 82%. (GetResponse)
3. 91% of email users have unsubscribed from a company email they previously opted-in to. (HubSpot)
4. 102.6 trillion emails are sent and received each year, and that number is rising. (OptinMonster)
5. Email personalization generates a 26% increase in open rates.
6. The number of emails sent and received per day will pass 347 billion by 2020. (Statista)
7. Automated emails can boost revenue by as much as 320%.
8. Approximately 53% of emails are opened on mobile devices; of those opens, 23% of people will re-open the same email again later.
9. People who re-open emails on a computer are 65% more likely to click through.
10. Email is 40x more effective at acquiring new customers than Facebook or Twitter.
11. Non-Millennials are more likely to say that promotional emails impact their purchasing decisions. (Fluent)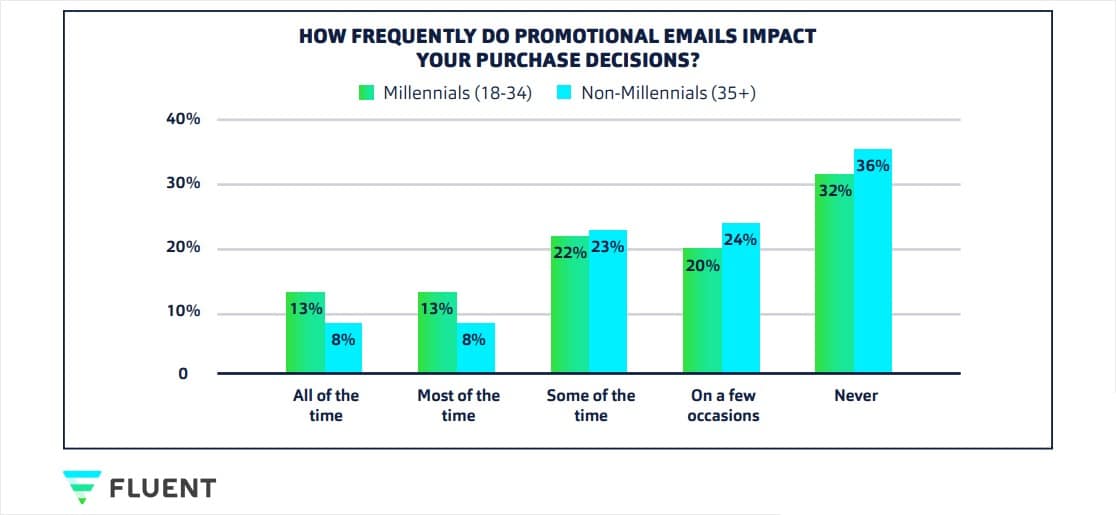 12. Including a call to action button instead of a link boosts conversion rates by as much as 28%.
13. 68% of people base whether to open an email or not according to the "From" name.
14. Split testing your email campaigns can improve conversions by 49%.
15. 49% of all emails are opened on mobile devices. (IBM)
16. Email marketing yields $44 for each $1 spent for a 4400% ROI. (OptinMonster)
17. 58% of the top 1,000 US online retailers send welcome emails. (Smart Insights)
18. Segmented campaigns to email subscribers drive a 760% increase in revenue. (Campaign Monitor)
19. Email marketing was responsible for 24% of holiday sales during the 2018 holiday eCommerce season. (OptinMonster)
20. Nonprofits lose about $15k/year in donations due to spam filters blocking fundraising campaign emails. (Philanthropy.com)
21. 93% of US online consumers are subscribers, receiving at least one permission-based email a day from businesses. (ExactTarget)
22. Email's average open rate is 22.86% with an engagement rate (CTR) of 3.71%, which soars over social media's 0.58% engagement rate. (OptinMonster)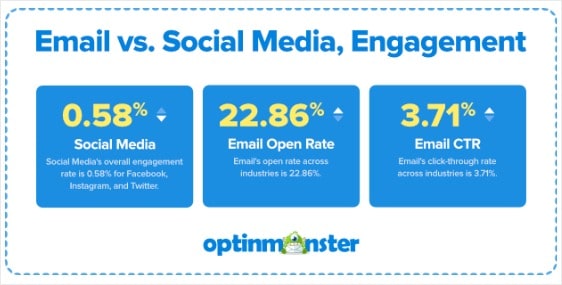 23. Abandoned cart emails have an average open rate of 45%. (Moosend)
24. 95% of companies using marketing automation are taking advantage of email marketing. (Regalix)
25. The most opened emails related to hobbies, with an open rate of 27%. (HubSpot)
26. 49% of consumers say they would like to receive promotional emails from their favorite brands on a weekly basis. (Statista)
27. Personalized emails get 6x higher transaction rates, but only 30% of brands use them. (Experian Marketing)
28. 60% of consumers say they've made a purchase as the result of an email marketing message they received. (OptinMonster)
29. 79% of the people you send email to will receive it. (ReturnPath)
30. 96% of people that visit your site aren't ready to buy. (Marketo)
31. 54% of email marketers say increasing engagement is their number one priority. (Ascend2)
32. 51% of businesses state that improving contact data quality is their biggest barrier to email marketing success.
33. 82% of workers say they check work email outside of normal business hours. (Statista)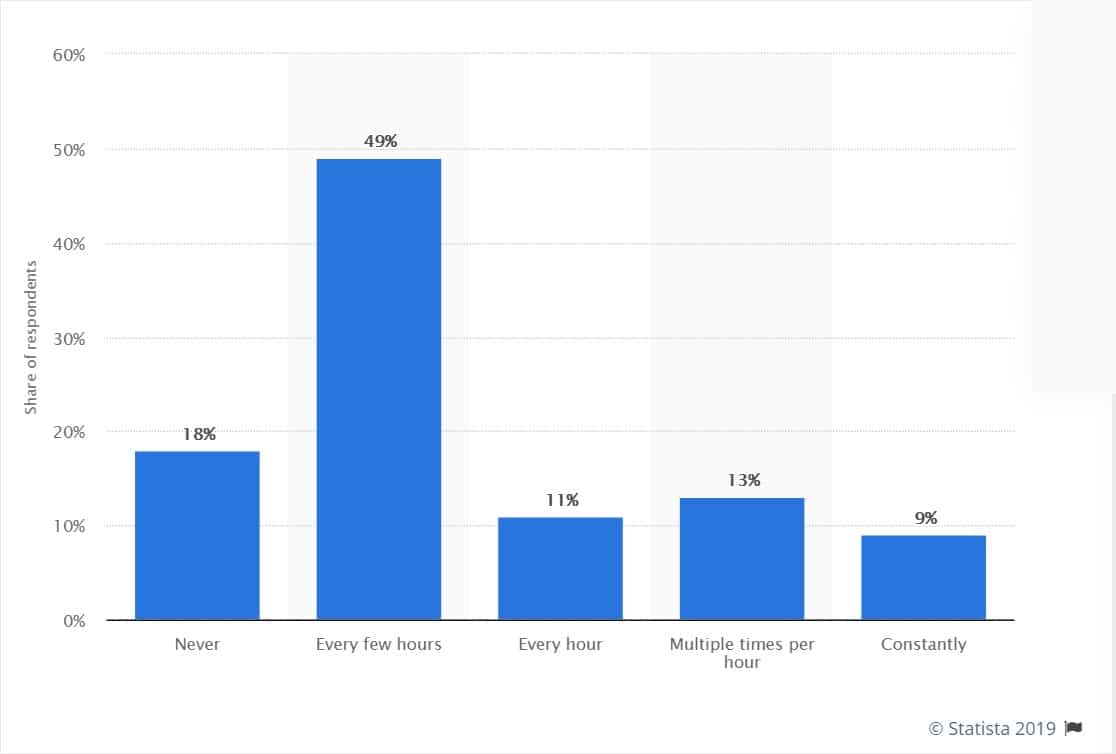 34. People spend 2.5 hours per work day checking personal emails at their work. (Adobe)
35. Email personalization generates 26% more email opens. (Riportus)
36. Email continues to generate the highest ROI over all other marketing strategies. (GetResponse)
37. Emails with video clips can boost Click Through Rates (CTR) by as much as 300%. (MTA)
38. 73% of Millennials prefer to communicate with businesses via email. (Procurious)
39. 80% of business professionals believe email marketing can help with customer retention. (Emarsys)
40. 60% of consumers subscribe to a brand's list to get promotional messages and deals. (MarketingSherpa)
41. Sending 3 abandoned cart emails results in 69% more orders than just one email which helps you reduce order form abandonment. (Onminsend)
42. 50% of small and medium-sized businesses use their email automation software to send drip campaigns. (Statista)
43. When asked about GDPR, 88% of consumers who are willing to share personal information want transparency about how it's used. (DMA)
44. The average email marketing message is 434 words. (AWeber)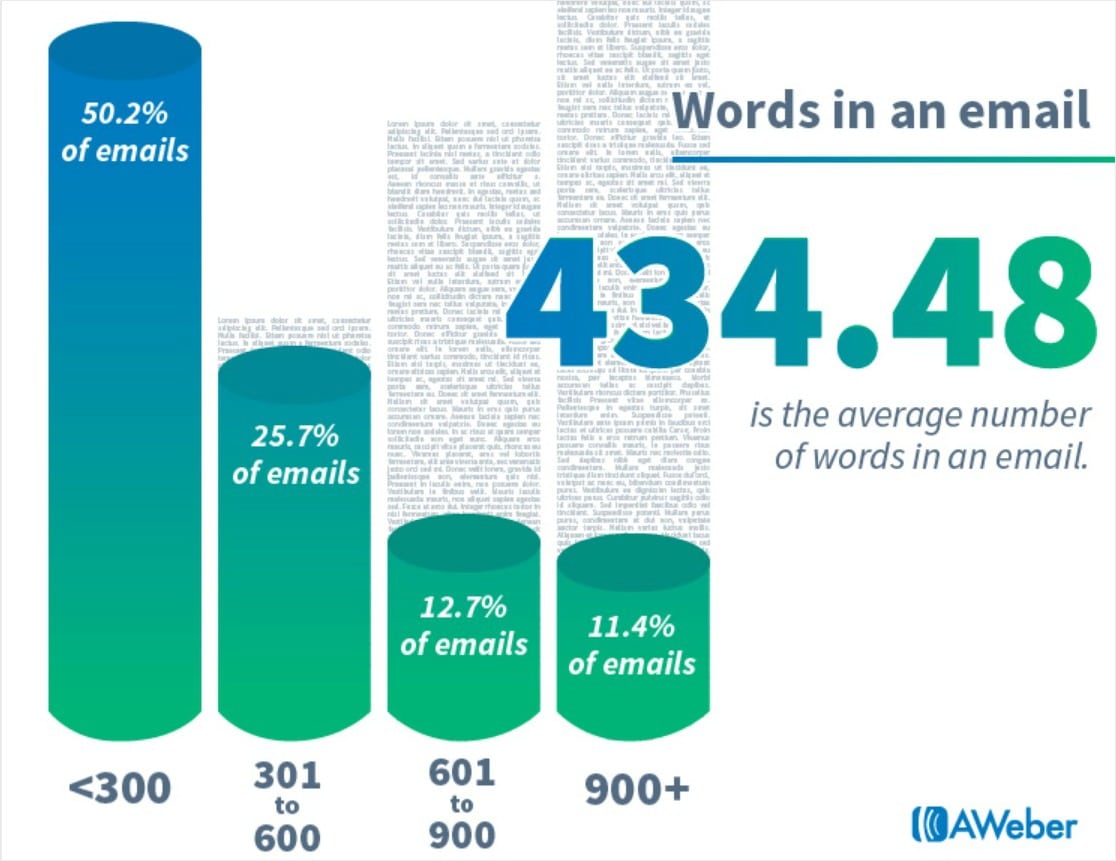 45. More than half of everyone will check their email before doing anything else online. (OptinMonster)
46. 99% of consumers check their email every day. (HubSpot)
47. 56% of brands who used an emoji in their email subject line had a higher open rate than those who didn't. (Forbes)
48. 88% of smartphone users actively check email on their phones. (Pew)
49. You're 6x more likely to get click-through engagement from an email campaign than you are from a tweet. (Campaign Monitor)
50. 81% of online shoppers who get emails based on previous shopping habits were at least somewhat likely to purchase as a result of targeted email. (eMarketer)
51. Email subscribers are 3x more likely to share your content via social media than visitors from other sources. (QuickSprout)
52. A message is 5x more likely to be seen in email than via Facebook. (Radicati)
53. 57% of email subscribers spend 10-60 minutes browsing marketing emails during the week. (ChoozOn)
Growing Your Email List
Now that you see how insanely important email marketing is, you're probably getting really excited and curious about growing your email list fast. And it's surprisingly easy to grow your email list, especially if you've got the right tools to do it.
So here are some of our favorite, effective tools to use to help skyrocket the growth of your subscriber list and really step up your email marketing game — so you can get in on that 4400% ROI as soon as possible.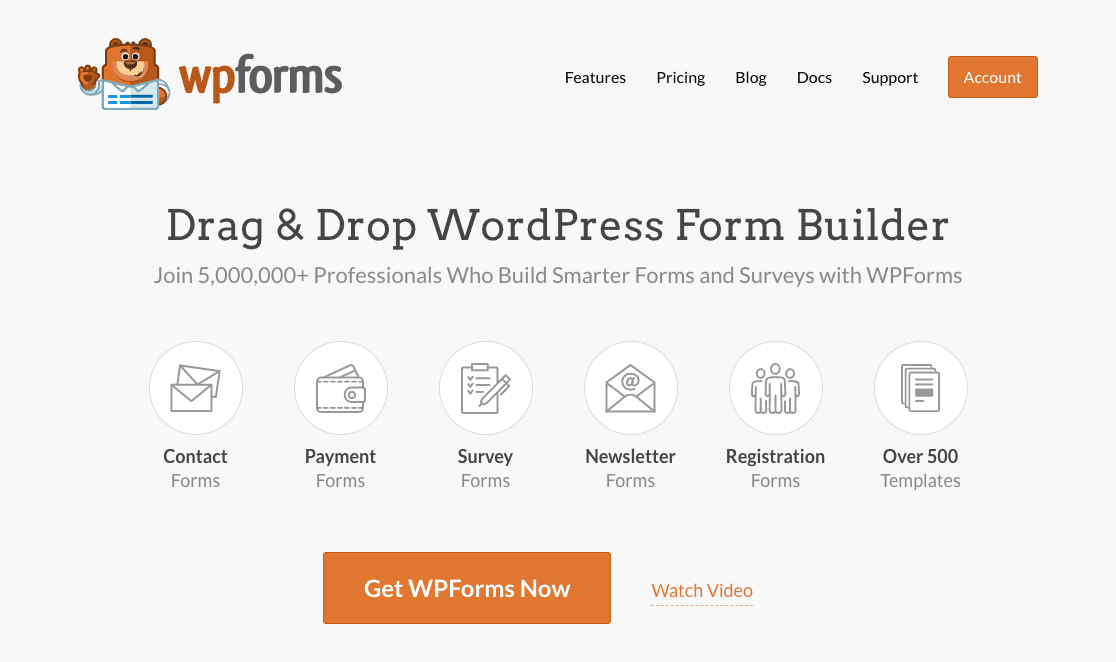 WPForms let you easily connect your forms to the most popular email service providers, including Mailchimp, Constant Contact, Drip, AWeber, Campaign Monitor, MailerLite, and more. So you can easily add a checkbox on your forms to ask visitors if they'd like to sign up for your email list, and can easily embed your form anywhere in your WordPress site like posts, pages, sidebar widgets, and footers. Best of all, you can also create any type of form like survey forms, file upload forms, order forms, and more.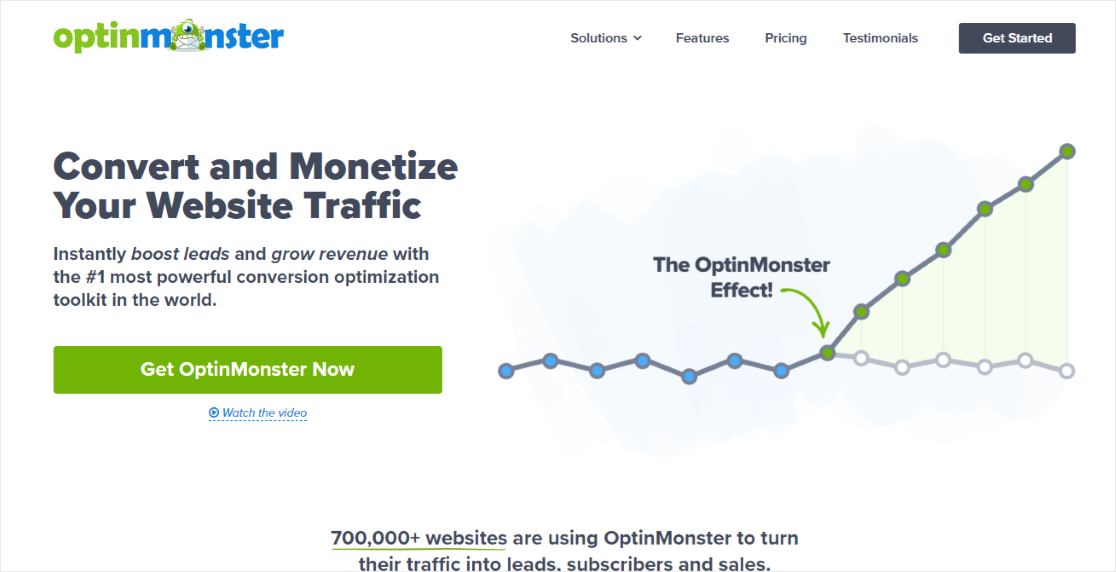 OptinMonster lets you build gorgeous optin forms that are optimized for extremely high conversion rates, making it a great value because of its stunning return on investment rate. And where WPForms is a wonderful contact form plugin, OptinMonster is an independent optin form builder tool that lets you create multiple types of forms such as lightbox popups, floating bars, slide-ins, and more. So you can skyrocket your email list with incredible tools like built-in analytics, A/B testing, Exit-intent technology, and others.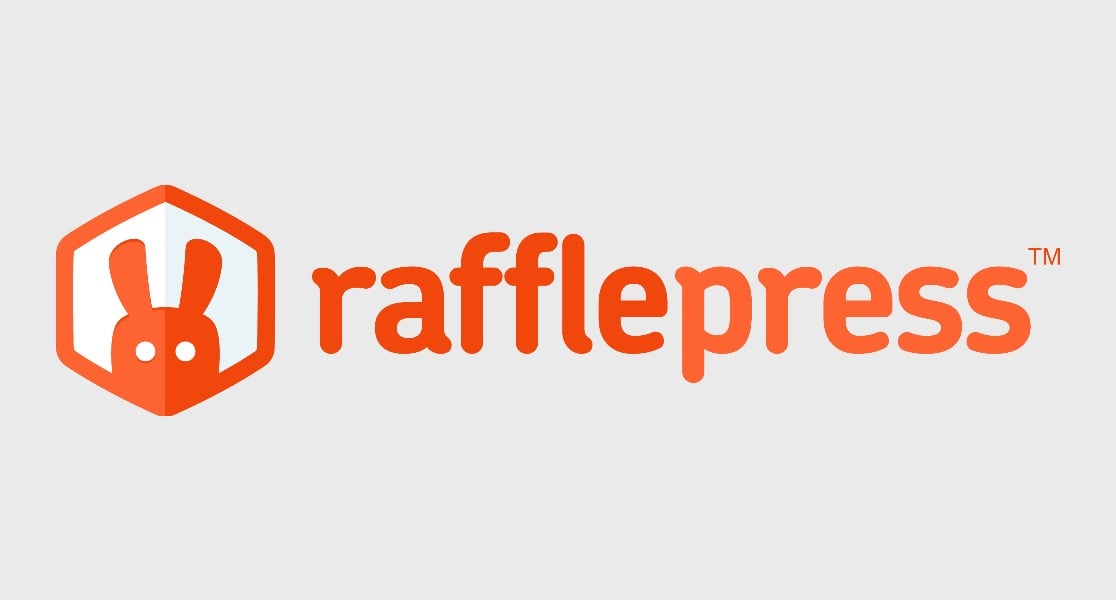 RafflePress is not only the world's best giveaway plugin, but it's a tool that can help you grow your email marketing as well. So you can harness the power of viral giveaways through social media that drive users to your site and to your email lists. Plus its easy-to-use drag and drop builder makes it super simple to set up a contest and place it anywhere on your site so you can host a giveaway on WordPress.
Alright, I'm Inspired to Grow My List! Now What?
Now that you can see just how effective email marketing is, it's time to take your site to the next level.
WPForms Pro is the best way to do that because:
It's the easiest form builder available for WordPress
You can quickly create a Mailchimp subscribe form that you can embed on your site without using any code
It integrates with Constant Contact too
And you can also make custom SendFox WordPress forms
When you buy WPForms, you get access to priority support so you can start building your lists faster
All of your forms will be fully mobile responsive, so your new website will look great on all devices.
Click Here to Create Your Newsletter Signup Form Now
Next, Start Your First Email Newsletter
And there you have it! You now know some of the biggest and most impressive email marketing statistics around so you can take action on your own email marketing plan.
You may want to check out our tips on how to start a newsletter now that you know how effective email marketing really is.
So what are you waiting for? Get started with the most powerful WordPress forms plugin today. WPForms Pro includes free email marketing integration with the most popular services, plus offers a 14-day money-back guarantee.
And if you like this article, then please follow us on Facebook and Twitter for more updates from our blog.