Are you looking for some creative ways to use paperless business forms?
Using paperless business forms saves both money and time and gets rid of all the hard and complicated work required in managing papers offline.
In this post, we'll show you the best ways to use paperless forms so you can build a fully automated system and take complete control over your forms' data and information.
What Are Paperless Business Forms?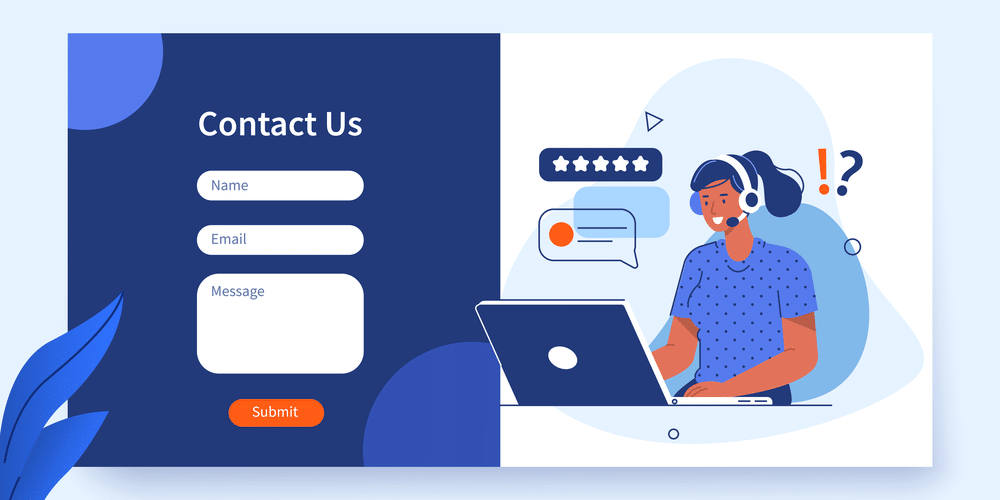 Paperless business forms are the types of forms that can be created and accessed using any digital device such as laptops, mobiles, or tablets.
Paperless business forms are the replacement of traditionally used paper forms used in many businesses and industries. Because paperless forms are created digitally using electronic devices, thus also called digital forms or eForms.
Benefits of Using Paperless Business Forms
These days, some businesses still use paper forms. But they're missing out on a lot of perks from using forms online. The most common reason people still use paperless business forms is that they're unaware of the benefits and the tools available as digital forms.
However, using paperless/digital forms instead of hard copies of forms has a lot of benefits. Some of them are:
Easy to access: Paperless business forms can be accessed and filled out on any device.
Customizable: Generally, paperless or digital forms are customizable. You can add or remove form fields per your preference. Forms builders like WPForms allow you to create fully customized paperless business forms easily.
Time-saving: Without a doubt, paperless business forms are hugely time-saving. There's no need to arrange a pile of papers, stack them up in a box, print, scan, and do other time-consuming tasks.
Cost-effective: You can save a ton of money and time spent on paper and machinery by simply using paperless forms for your business.
Enhance customer experience: No one likes to juggle with papers; enhance your customer experience by providing them a smart way to fill out forms for your services.
Environmentally friendly: This is the most obvious and considerable reason to use paperless forms.
Now that you've seen the benefits of using paperless forms let's see some ways to use them.
Ways to Use Paperless Business Forms
Here are some creative examples to use paperless forms for your business.
1. Paperless Order Form
Accepting both payments and orders online is a tough task.
Whether you're running an online store or brick-and-mortar shop, a digital order form is the best way to manage orders for your business. You can create an order form to receive payments and allow your customers to place an order directly from your website.
If you're looking for a tool to create paperless order forms, WPForms is the ideal solution. You don't even need the Pro plan to take credit card payments with WPForms. The Stripe integration is available for all (including Lite users).
Apart from Stripe, the paid versions of WPForms also integrate with popular payment processors uch as Stripe and PayPal as well as Square and Authorize.net to get your money right away.
It also includes 1000+ pre-built WordPress form templates that help you automate your business's whole ordering process. From accepting orders to receiving payment, you get it all at your fingertips.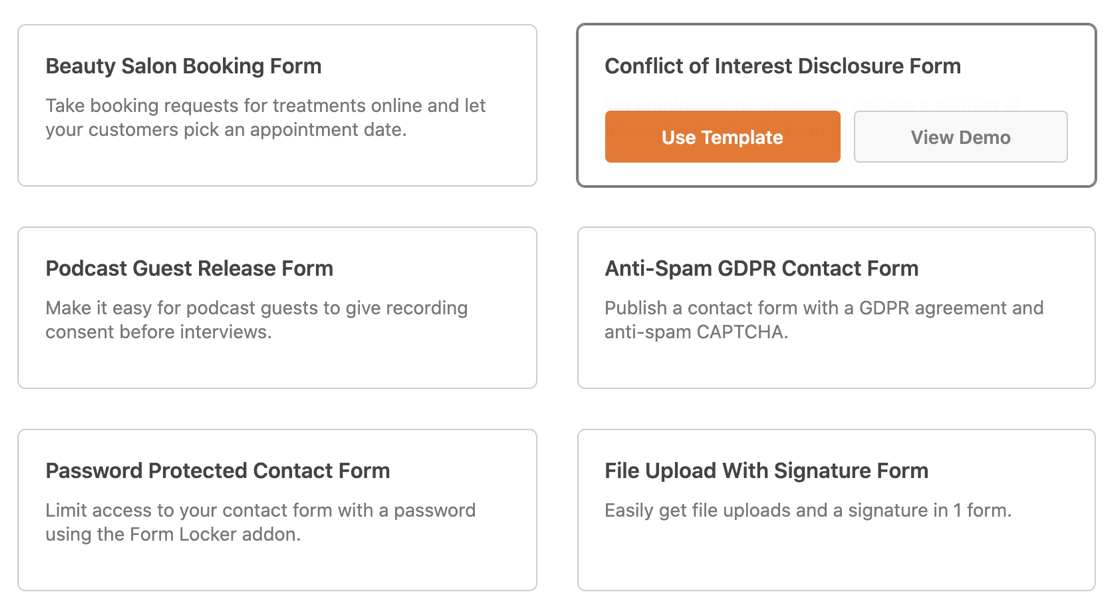 Below you can see an example of a wedding flower order form.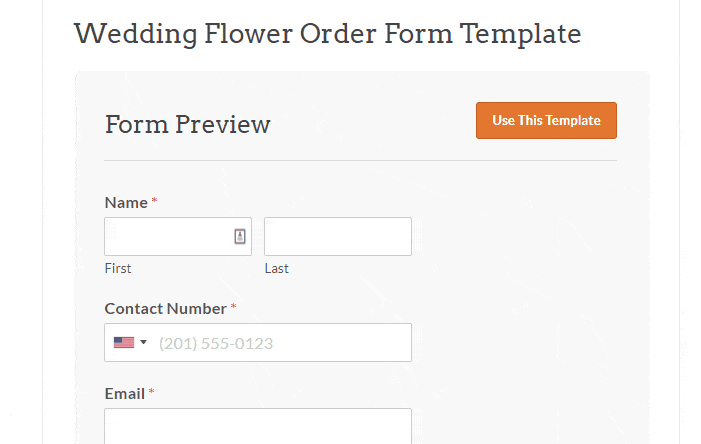 As you can see, this form includes all necessary field options required in a paperless order form; if you also want to create the same order form, you can do this and more using the WPForms builder and the form templates that are included with WPForms Pro.
2. Paperless Job Application Upload Form
Finding and hiring the right candidates is not always an easy process. Completing and managing all that paperwork requires a ton of effort.
A paperless job application upload form helps you streamline the hiring process for your work. With an effective online form, you can get rid of all the time-consuming and tiring paperwork.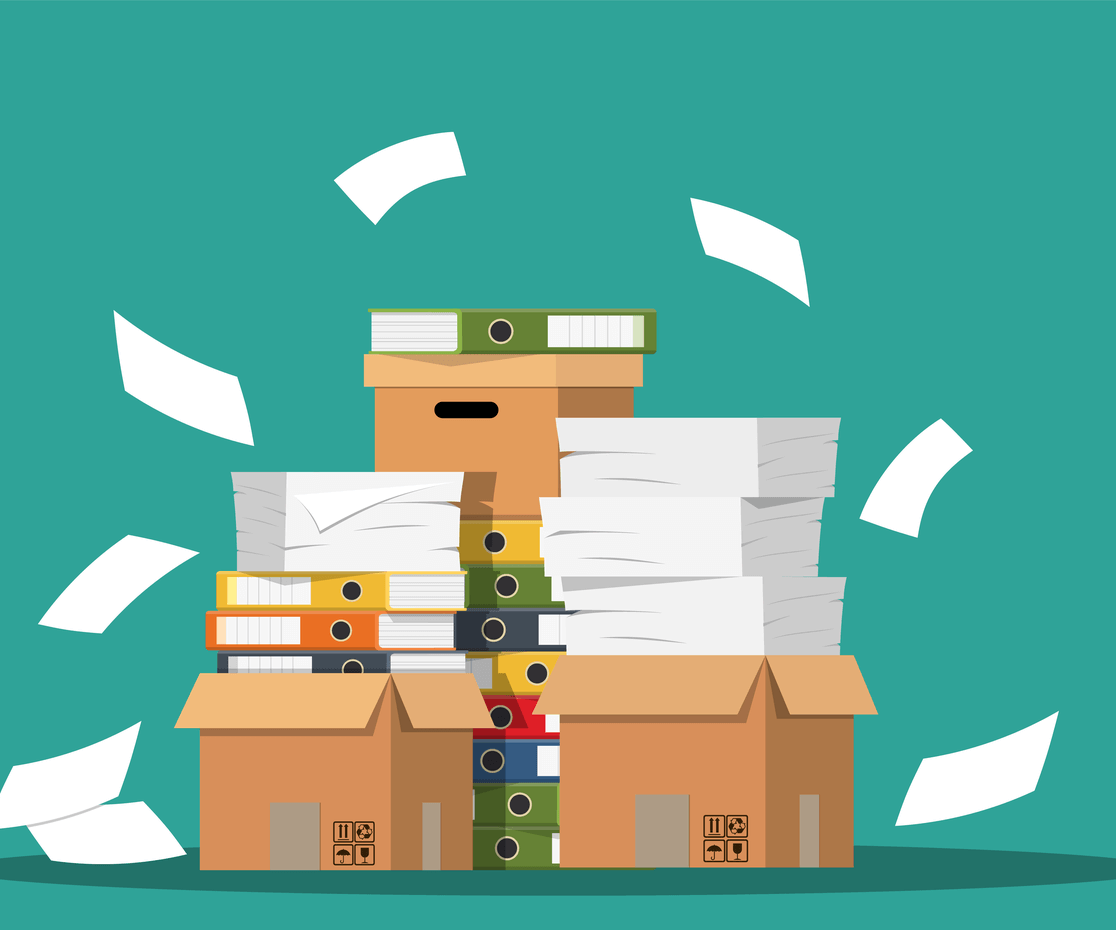 Looking for more inspiration? To begin with digital forms, you can try WPForms' pre-built job application form template.
Along with standard field options like Name, Email, Phone Number, and Address, this template also includes all the necessary job application form fields like Multiple-Choice, File Upload, and Paragraph Text.
Using this template, you can easily collect applicant resumes, references, cover letters, and other important information.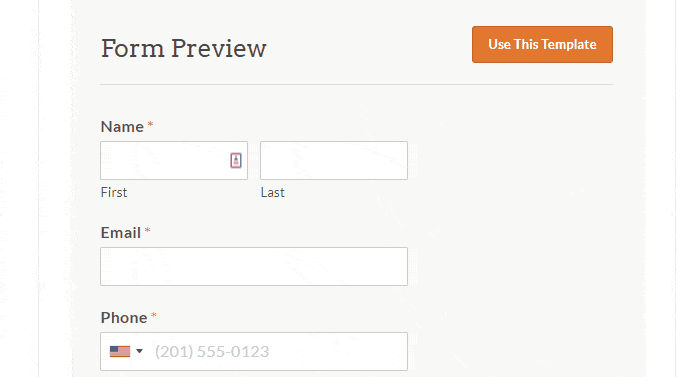 If you want to create your own customized job application form, you can do that too with WPForms.
3. Paperless Booking Form
Booking an appointment through a phone call and putting every detail in a notebook is a big hassle. Especially when you have a big list of people wanting to book an appointment for their turn.
Whether you're a hairstylist, gym trainer, medical practice, or any service provider, a paperless form helps you manage and organize all your booking appointments hassle-free. You can create a client booking form and automate this whole process by simply using a digital booking form.
Below is an example of an appointment booking form. This form consists of some basic field options like Name, Email, and also advanced options like Multiple-choice and Date-picker.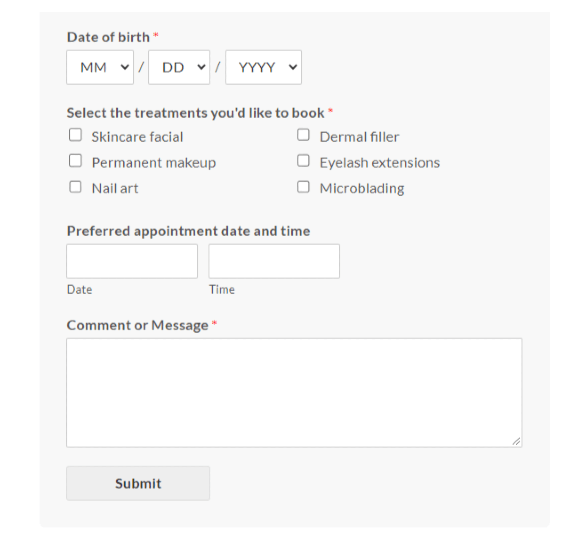 You can create the same booking form in just a few clicks using the WPForms plugin.
4. Paperless Customer Feedback Form
Whether your business is on or offline, customer feedback is a must to improve services.
Using old paper-based feedback forms to receive your customers' feedback won't work in this day and age. Asking for feedback on a paper, then managing and analyzing those feedback forms is time-consuming and practically impossible if you have a huge customer base.
The best solution is to use a paperless form to get feedback from your customers. You can create a feedback form and add multiple feedback questions that help you get an idea about your customers' expectations.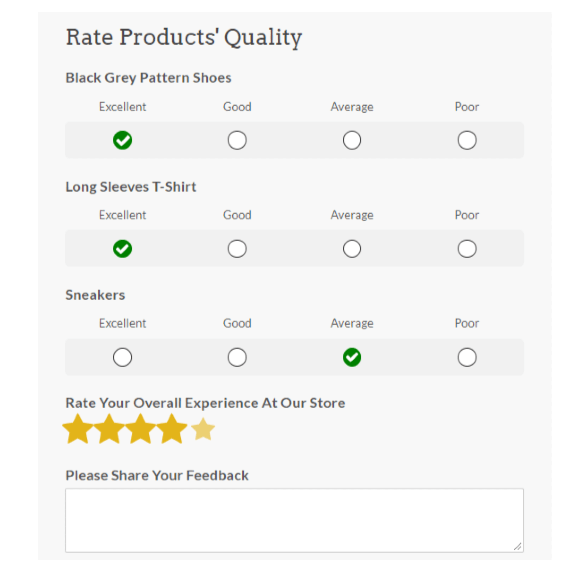 5. Paperless Registration Form
Whether you're organizing a business event, social event, concert, or festival event, tracking the number of people who'll attend the event is a bit challenging.
The easiest and most organized way to handle registrations for events is to use paperless registration forms. You can create a registration form where people just need to fill out their details and submit the form.
Let's say you have events on different days of the week; now, with the powerful WPForms plugin, you can create a digital form with a date/time picker,  just like the example below. This allows your clients to choose their preferred day to attend the event.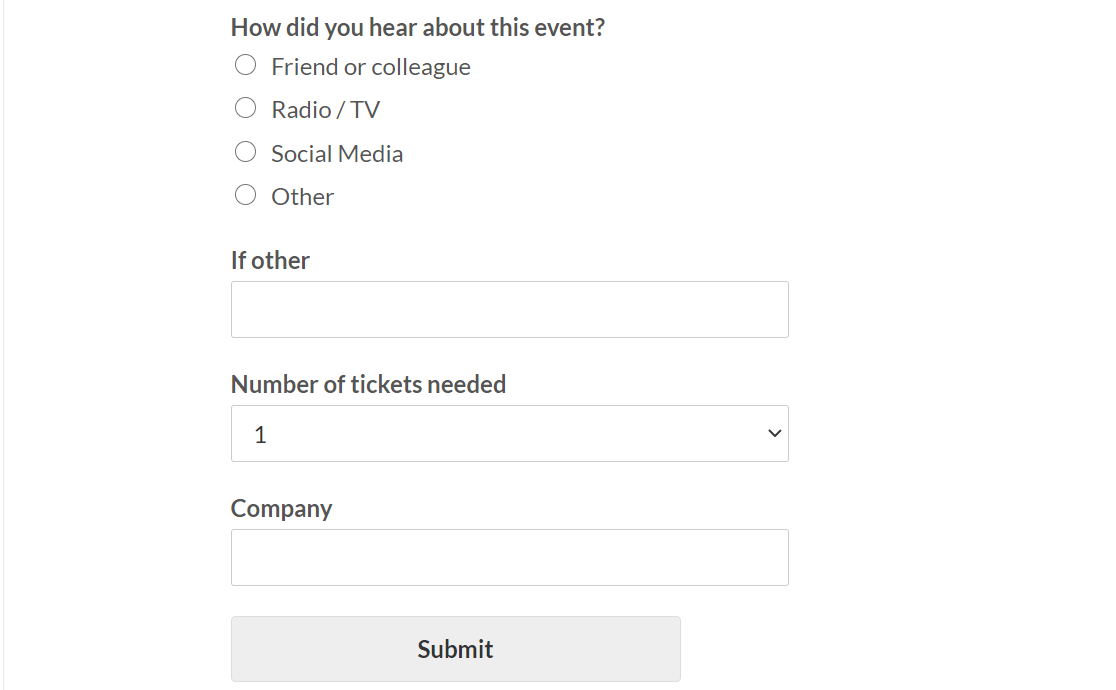 There it is! Some great digital (paperless) business form ideas for you to try on your WordPress website.
Create Your WordPress Form Now
Build a Paperless Business Form With WPForms Pro
And that's all. We hope this article inspires you to create paperless forms for your business.
If you're ready to ditch the wasteful paper and create your own online forms, you should consider using WPForms Pro. It includes a number of pre-designed templates that help you get started in a few clicks.
Including templates, there are tons of amazing features that you can get access to. You can create your own form templates and use these features in any way your business needs.
Deep Discount for Nonprofits: If you're a nonprofit organization, WPForms offers a discount of 75% off WPForms Pro.
Multi-step Forms: You can use this feature to shorten long business forms into multiple pages.
Signature Forms: This gives your users the flexibility to add a digital signature while filling out your business forms.
File Uploads: With this feature, you can collect files through forms.
Secure Forms: Secure your form with different anti-spam options like captcha, hCaptcha, or Google reCAPTCHA.
Form Tags: Organize your forms so they're easy to find in your WordPress dashboard.
…and many more.
Still wondering how to use the WPForms plugin? Check out the article what is WPForms and how it works.
Ready to build your first paperless forms?  Get started today with the best form builder plugin for WordPress. WPForms Pro is loaded with features and offers a 14-day money-back guarantee.
If you like this article, then please follow us on Facebook and Twitter.