How to Create a Simple Order Form in WordPress (Step by Step)
by Courtney Robertson on Jul 14, 2016
Do you need to create a simple payment form on your WordPress site? You can start accepting online orders and payments today by creating an order form that allows users to complete all the necessary billing information. In this article, we will show you how to create a simple order form in WordPress.
If you don't like the video, or need more instructions, then please continue reading.
Create a Simple Order Form in WordPress
First thing you need to do is install and activate the WPForms plugin. For more details, see this step by step guide on how to install a plugin in WordPress.
Next, go to WPForms » Add New to create a new form.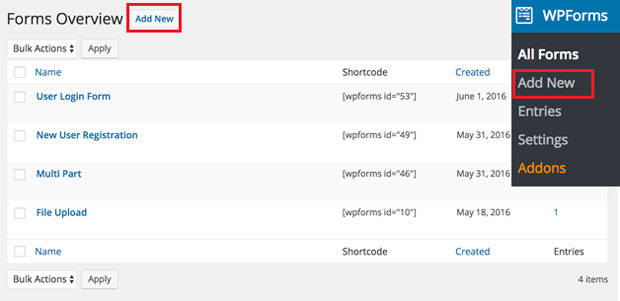 Then on the setup screen, you need to name your form and select the Billing/Order form template.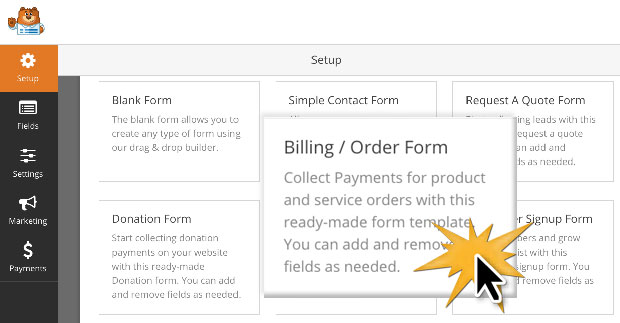 WPForms will create a simple order form. You will want to modify what items are available to order.
Simply scroll down to the "Available Items" section in the preview screen at right and click on these options.
This will show you the "Field Options" in the left panel. You can rename the field, add or remove items, as well as the prices.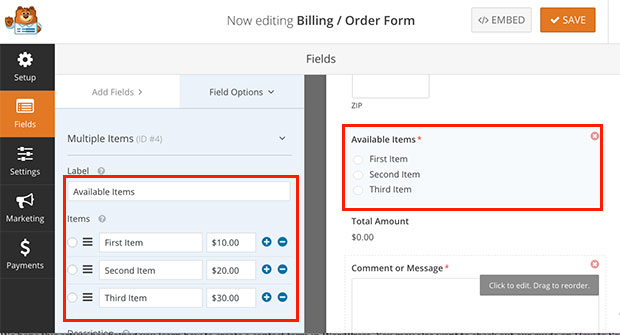 You can also add additional fields by dragging them from the left column to the form preview window.
Be sure to save your changes when you're done.
Order Form Settings
There are three different settings you need to configure for the order form to work properly. The first is notification.
Simply click on the Settings Tab in the builder and then click on Notification. From here, you can customize what email address receives notifications about new orders or change the email subject to be more specific.
You can also add multiple form notifications to send your customers an email receipt after purchase.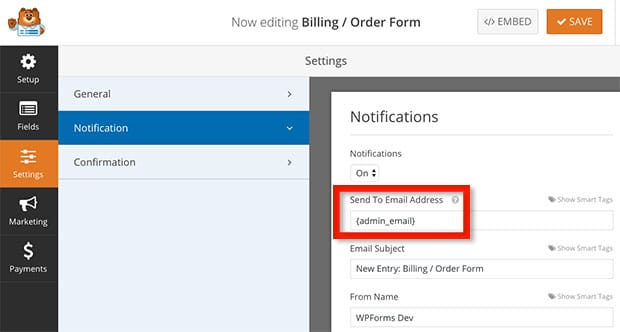 On the Confirmation settings, you can customize the message that users will receive after submitting their orders. You can also redirect them to a thank you page.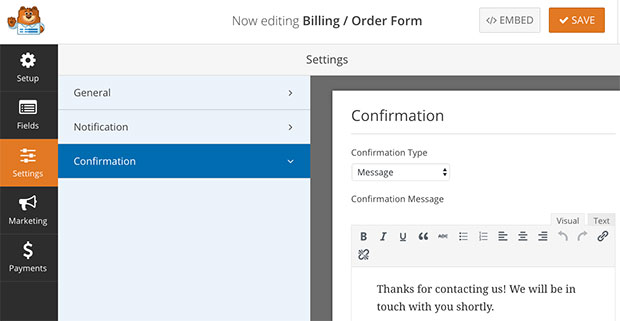 Lastly, you need to connect to your payment provider by clicking on the "Payments" tab on the left side.
WPForms integrates with both PayPal or Stripe for accepting payments. You can even use set up your form to allow users to choose a payment method.
In this example, we will set up PayPal to process orders. To do this, you first need to install and activate the PayPal addon.
Simply go to WPForms » Addons and click on the install button for PayPal Addon. Once activated, you need to return to your form to configure the PayPal settings.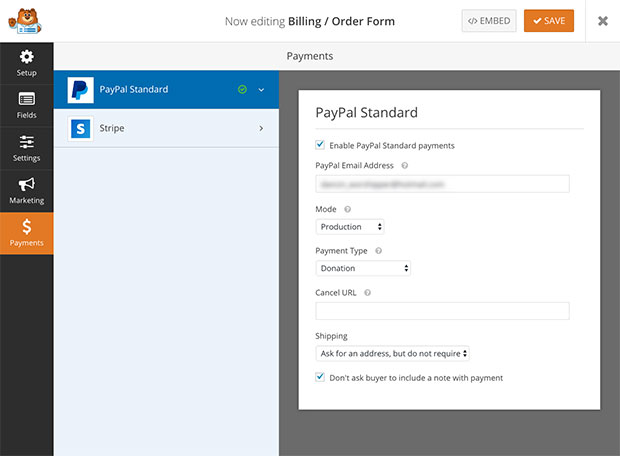 You need to enter your PayPal email address, make sure the mode is in Production and adjust other settings as needed.
After you are done configuring the order form settings, click Save to store your changes.
Now you're ready to add this payment form on your site.
Adding an Order Form to Your Site
WPForms allows you to add your forms in various locations from your blog posts, pages, and your sidebar (widget-ready areas).
First let's take a look at the most common post / page embed option. Start by creating a new post or page in WordPress and then click on the Add Form button there.  Publish your post / page.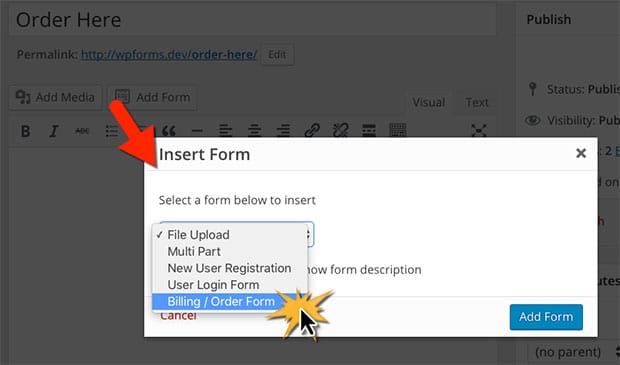 The other way you can add an order form to your site is in the sidebar widget area. Go to Appearance » Widgets and add a WPForms widget to to your sidebar. After that select the Billing / Order Form from the drop-down menu and save your changes to the widgets area.
Now you can view your published form live on your site. You can see that selecting the various options of items that can be ordered will reflect the changes to the price automatically.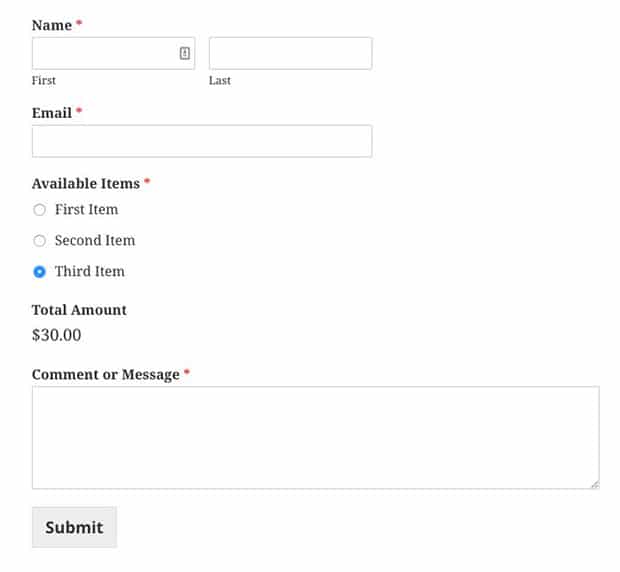 Building Customer Loyalty
You can combine your WordPress payment forms with email marketing services like MailChimp, AWeber and GetResponse.
This allows you to automatically add customers to your email marketing list if they opt in. You can even add them into various marketing automation sequences from there to improve your conversions.
That's it. We hope this article has helped you learn how to create a simple order form in WordPress.
What are you waiting for? Get started with the most powerful WordPress forms plugin today.
If you like this article, then please follow us on Facebook and Twitter for more free WordPress tutorials.