Are you looking for the best no-code form builder for WordPress?
These days there are tons of plugins and apps that you can use to make forms for a WordPress website. While many of these tools let you build fairly complex forms without code, some advanced customizations still require you to have some coding knowledge.
That's not ideal for beginners, so we've done some digging around to find some of the best no-code WordPress form builders that anybody can use.
Where Can I Get Free Forms?
There are a few different ways to create free forms online. These include generic form builders like Google Forms and platform-specific form builders like WPForms Lite for WordPress users.
If you're looking for free, no-code tools, some of the form builders we'll discuss next have free versions worth considering.
The Best No Code Form Builders for WordPress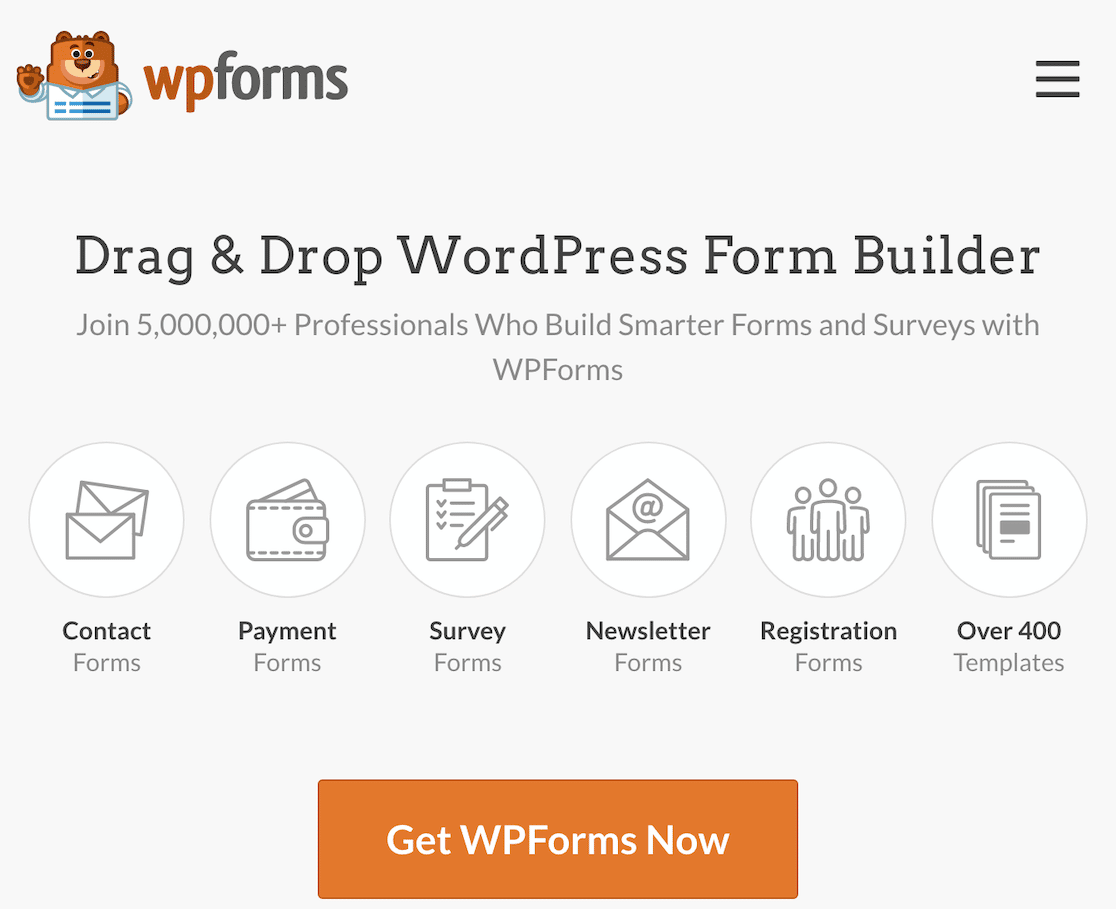 WPForms is the top no-code form builder for WordPress sites. And you don't have to take our word for it, as there are over 12,000 5-star reviews on WordPress.org and 5 million+ active installations to prove it!
WPForms is full of high-quality features that give your forms advanced design and functionality and yet are super easy to configure. 
For example, you'd typically need to know some CSS to be able to create multi-column layouts in your forms. But with WPForms, you can use the no-code Layout field to create flexible, custom form layouts using the drag and drop form builder.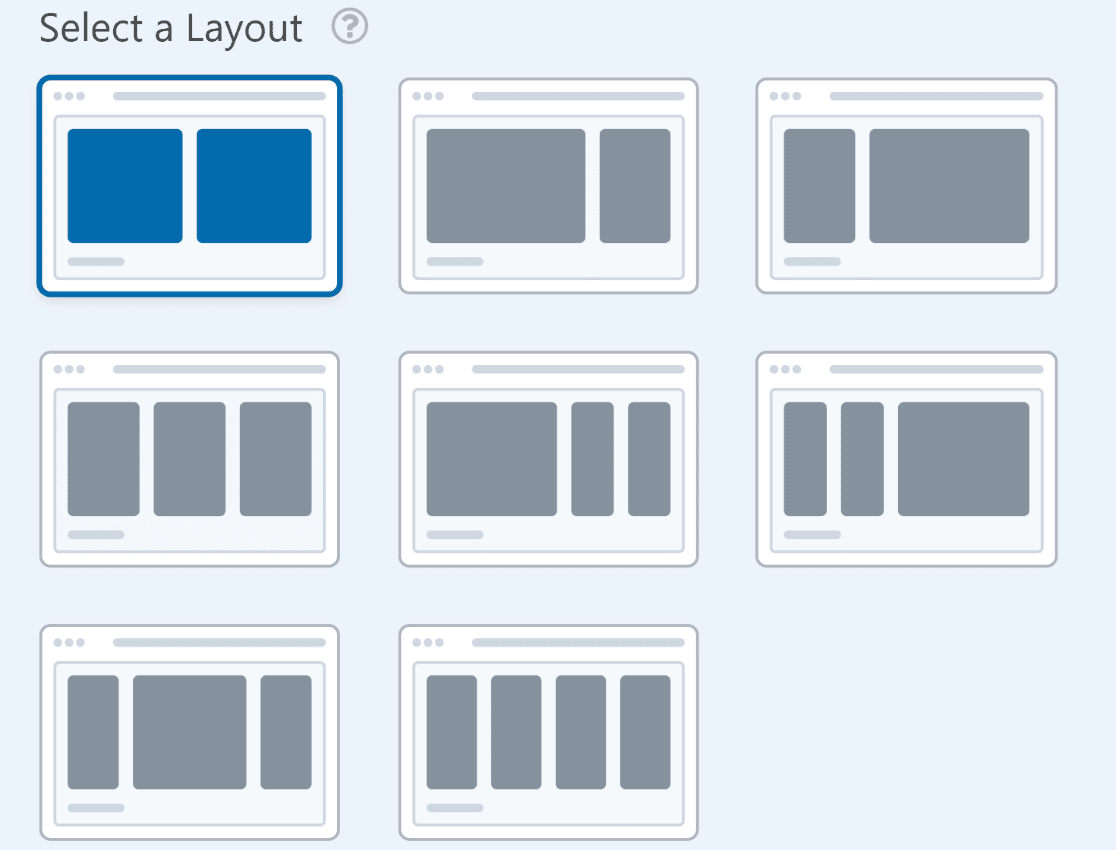 Additionally, WPForms has a really powerful content field that allows you to add a content block to your form. You can use this content block to then embed visual elements like text, images, links, and so on within your forms using a simple built-in WYSIWYG editor.
Are you thinking of adding your logo and a thank you message to your forms, for example? With the Content field, you can enter any content you want with full formatting controls in your hand!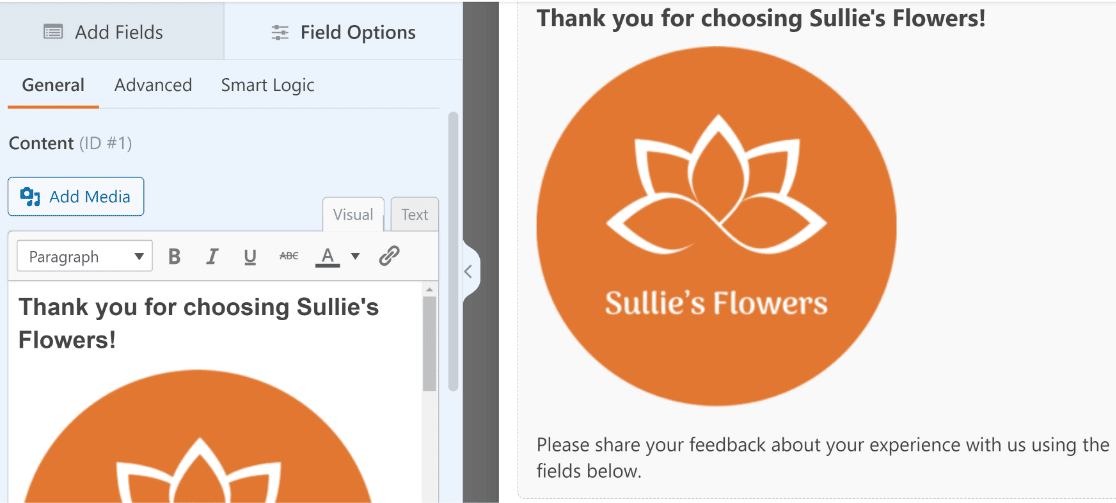 With most other form builders, you may need to add some HTML to even include a simple image within your forms. WPForms takes all the unnecessary hassle out of the whole process of adding content to your forms with its Content field.
WPForms even lets you style your forms without CSS right in the block editor. The WPForms block includes several style settings including color options and submit button customization.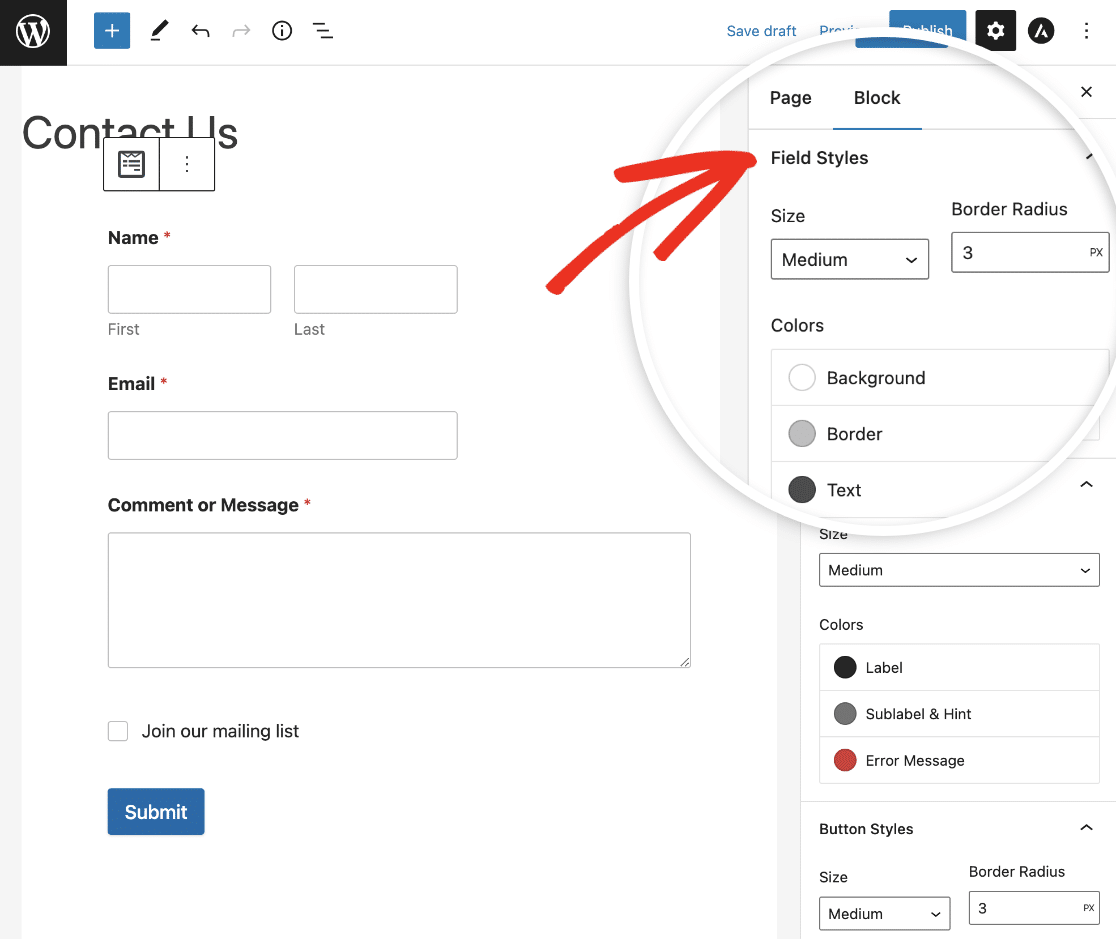 Apart from that, WPForms also comes with tons of extra features that allow help you to run your business more efficiently. It even has a variety of native integrations that you can use to automate processes, such as the Google Sheets addon. You can connect your forms with spreadsheets and send entries automatically to any sheet of your choice without needing any code to set up the integration. 
WPForms Pricing: WPForms starts at $49.50 per year for its Basic plan, but we'd recommend getting started with the Pro plan at a competitive $159.60 per year.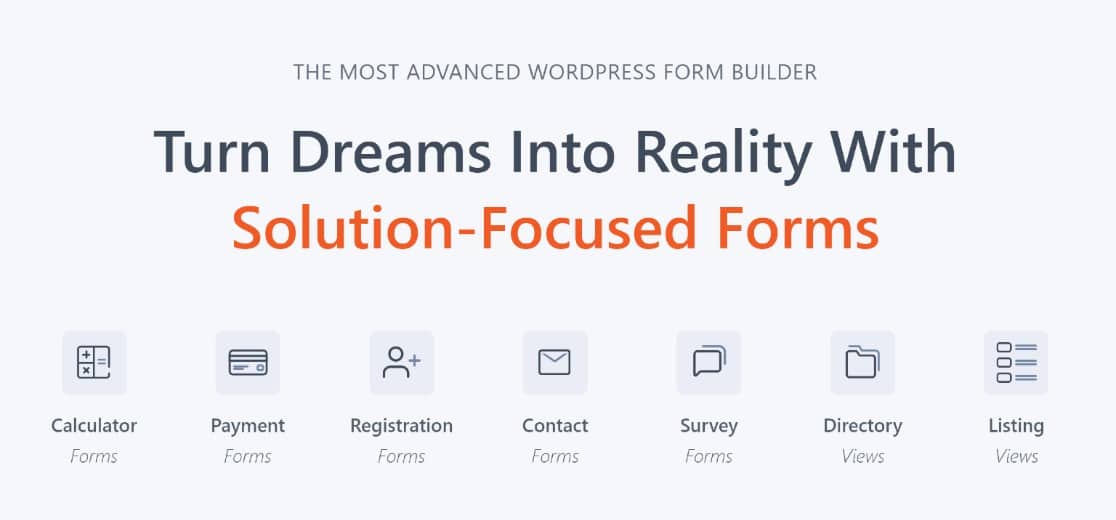 Formidable Forms is one of the leading no-code form builders for WordPress. While WPForms is the best form builder for small businesses, Formidable Forms is more targeted toward users needing complex form functionalities.
For example, Formidable Forms allows for powerful in-from calculation fields that can be used for creating quotes and invoices, and so on. One feature we enjoyed using when we tried Formidable Forms was the repeater field that allows users to duplicate a group of fields as they fill out a form.
So, for instance, if you're entering details for multiple family members, you can add more fields as needed to fill in details for each individual in the form.
Overall, Formidable Forms is a great WordPress form builder—but while you can use it without needing to have coding skills, we've found that this tool is probably better suited to advanced users.
Formidable Forms Pricing: Formidable Forms starts at $35.55 for its Basic plan.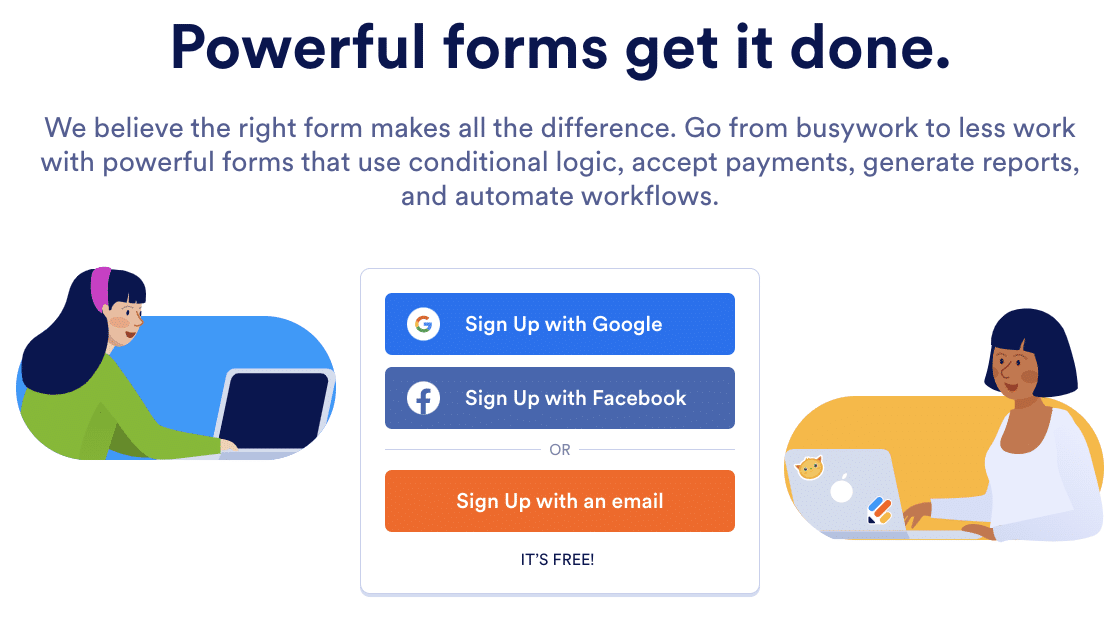 Jotform is an easy-to-use, no-code form builder. Unlike WPForms and Formidable Forms, Jotform isn't made specifically for WordPress, but you can easily integrate it into your WordPress site.
Jotform offers some handy templates to help you get started, along with other helpful features such as online payments, conversational forms, conditional logic, form translation, and so on.
While Jotform is generally quite powerful, when it comes to using it with WordPress, we've found that the Jotform WordPress embed and display feature is rather basic when compared with dedicated WordPress form builders like WPForms. For more details on that, check out this comparison of Gravity Forms vs JotForm vs WPForms.
Jotform Pricing: Jotforms is free to get started with, but you'll be limited to 5 forms, 100 monthly submissions, and 1,000 monthly form views. More powerful business-friendly plans start at $34 per month on the Bronze plan.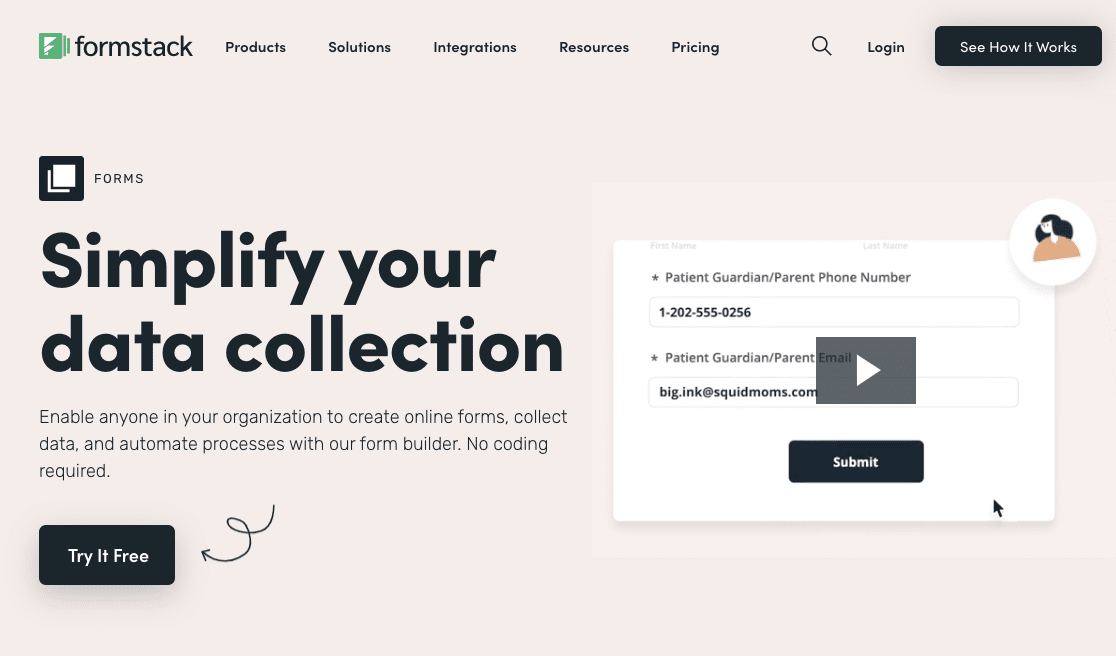 Formstack is an easy-to-use platform that offers free forms and numerous templates, making it easy for beginners to get started. 
Formstack is not a WordPress-specific platform, but all you have to do is create your forms on the Formstack platform and then integrate them into WordPress using the Formstack WordPress plugin.
The process is straightforward and takes just a few minutes. What's more, you won't need to know a single line of code. We also found Formstack to be a great form builder for improving efficiency between tasks and workflows, with a wide array of project management tools to choose from, such as the digital kanban.
Formstack Pricing: Formstack starts at $50 per month for the Starter plan.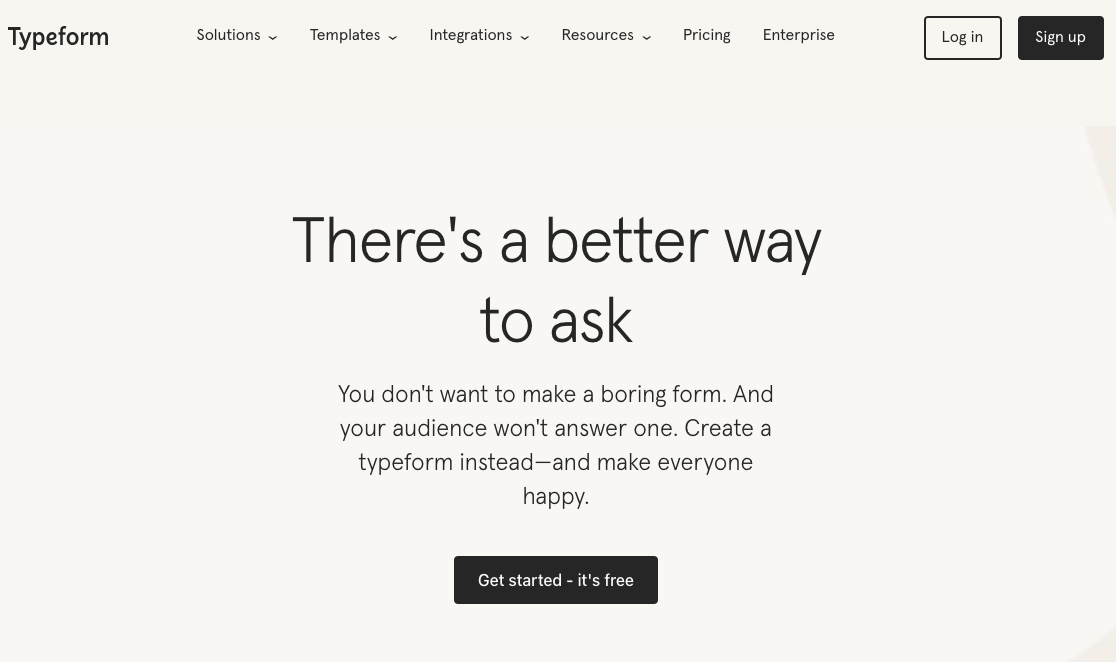 Typeform offers free forms that can be used to design surveys and other types of forms that you can use on your WordPress site. Similarly to Jotform and Formstack, Typeform is not a WordPress-based platform, but you can add Typeform forms to WordPress easily, using the Typeform WordPress plugin.
To create a form, you need to log in to Typeform's website, where you'll have access to over 20 templates to choose from. Once you've built the forms you need, you can embed them in your WordPress site using the Typeform plugin.
With the Typeform WordPress plugin installed on your site, you can then begin to collect form entries and user data, which will be sent across to Typeform for storage and processing.
One of the really cool things about Typeform is that it offers conversational forms, which are great for encouraging user engagement and form completion. That said, WPForms offers Conversational Forms along with many other unique features (like form revisions and form tags) absent in Typeform at much more affordable pricing. 
Typeform Pricing: Typeform starts at $25 per month for the Basic plan.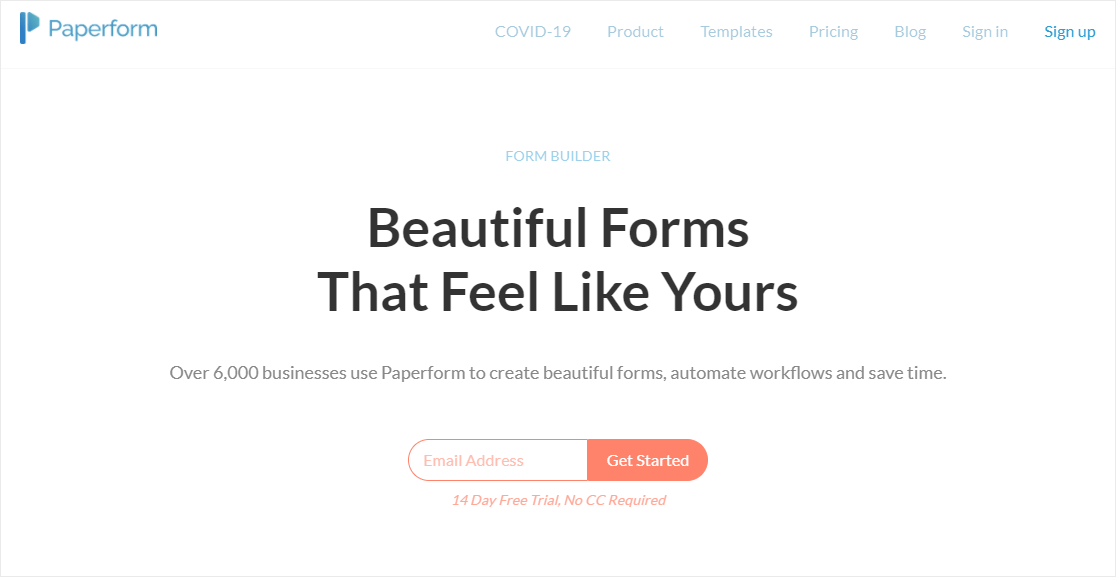 Paperform is a powerful form builder with a user-friendly interface. To get started with Paperform, you can choose from a wide array of customizable, professionally-designed templates, each designed to suit specific needs. 
When we tried Paperform out, we liked the fact that it allows you to add media files to the design of your forms. However, this feature is not quite as flexible as WForms' content field, as the WPForms content field provides a full-scale text editor right within the content block.
Where Paperform stood out for us was its strong analytical capabilities that allowed us to generate useful reports. And, with over 200 Zapier integrations available, you can send data to several other apps.
Paperform Pricing:  Paperform starts at $20 per month for its Essentials plan.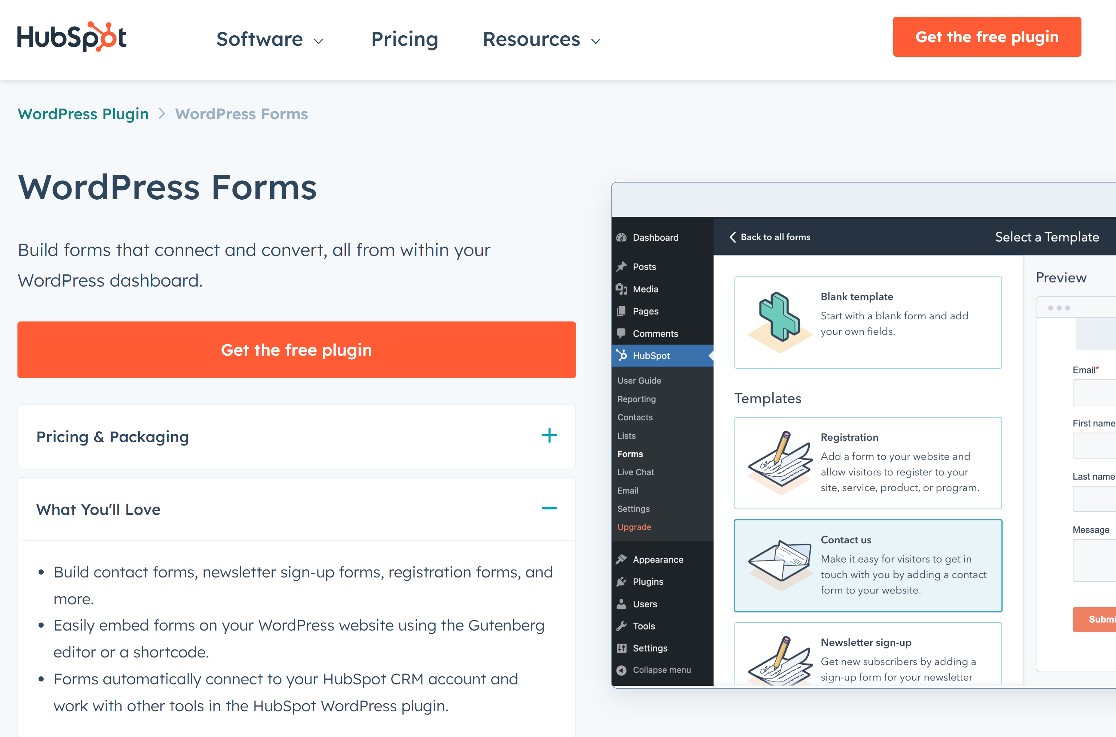 The HubSpot form builder is a WordPress plugin that allows you to create forms and then connect them with the Hubspot CRM.
The HubSpot form builder will allow you to create and embed contact forms, newsletter sign-up forms, registration forms, and more. Overall, given how it syncs with HubSpot CRM, we'd say this is a good no-code form builder to use for lead generation.
But this also means that HubSpot's forms are narrowly focused on lead generation. Plus, there are only 5 form templates to choose from. For comparison, WPForms offers over 500 pre-built form templates, which you can enhance with advanced form fields like the no-code Content field. HubSpot has no equivalent of the Content field to help users easily add text and media to their forms.
Hubspot Form Builder Pricing: Hubspot Forms are free to get started with.
Next, Check Out the Top WPForms Alternatives
All things considered, if you're looking for the best no-code form builder for WordPress, WPForms is the one. But if you'd like a little more information before you decide, here's our guide to the top WPForms alternatives.
Create Your WordPress Form Now
Ready to build your form? Get started today with the easiest WordPress form builder plugin. WPForms Pro includes lots of free templates and offers a 14-day money-back guarantee.
If this article helped you out, please follow us on Facebook and Twitter for more free WordPress tutorials and guides.