Are you a business owner putting tons of work into your website and not seeing the results you want? Focusing your attention on your contact forms is a brilliant way to grow your online presence.
In this guide, we'll show you exactly how web forms help you skyrocket your business online and why you want to use contact forms to stay in touch with clients.
How to Get Your Online Business to the Next Level
On top of just contact forms, this post will also show you the other most important factors that play a role in getting your online business to the next level. This article on contact forms is the 5th chapter of a partnership to create an ultimate collaborative guide to help increase your online business success easily.
To create this guide, we've partnered with 5 other leading WordPress technology companies to bring you specific tips and tricks for each of the most important areas of online business, including:
Now without further ado, let's check out why contact forms are so important to growing your website and brand online.
Benefits of Using Powerful Contact Forms in WordPress
Successful online business owners know that contact forms are a secret weapon to growing their businesses and shouldn't be ignored. Here are just a few of the many benefits of using a contact form plugin like WPForms on WordPress:
1. Let People Get in Touch With You
The cool thing about having an online business is you can find new customers even when you're sleeping. With a contact form, you can stay available for questions even if your business is closed.
A contact form gives your visitors a simple way to send you a message right from your website. They can ask you a question about a product or service or anything else they might want help with.
It's a great way to appear available all the time and build trust with your customers, especially if they're new leads.
2. Automate, Automate, Automate
In recent years, marketing automation software has taken the digital marketing world by storm. This is because it saves you tons of time and is one of the most important tools if you're looking to build passive income from your website.
Here's how it works:
After a visitor fills out a contact form on your website, you can set it up to automatically add them to a specific email marketing campaign. And, you can send them different campaigns based on what they filled out on your forms, so you can easily take part in targeted marketing.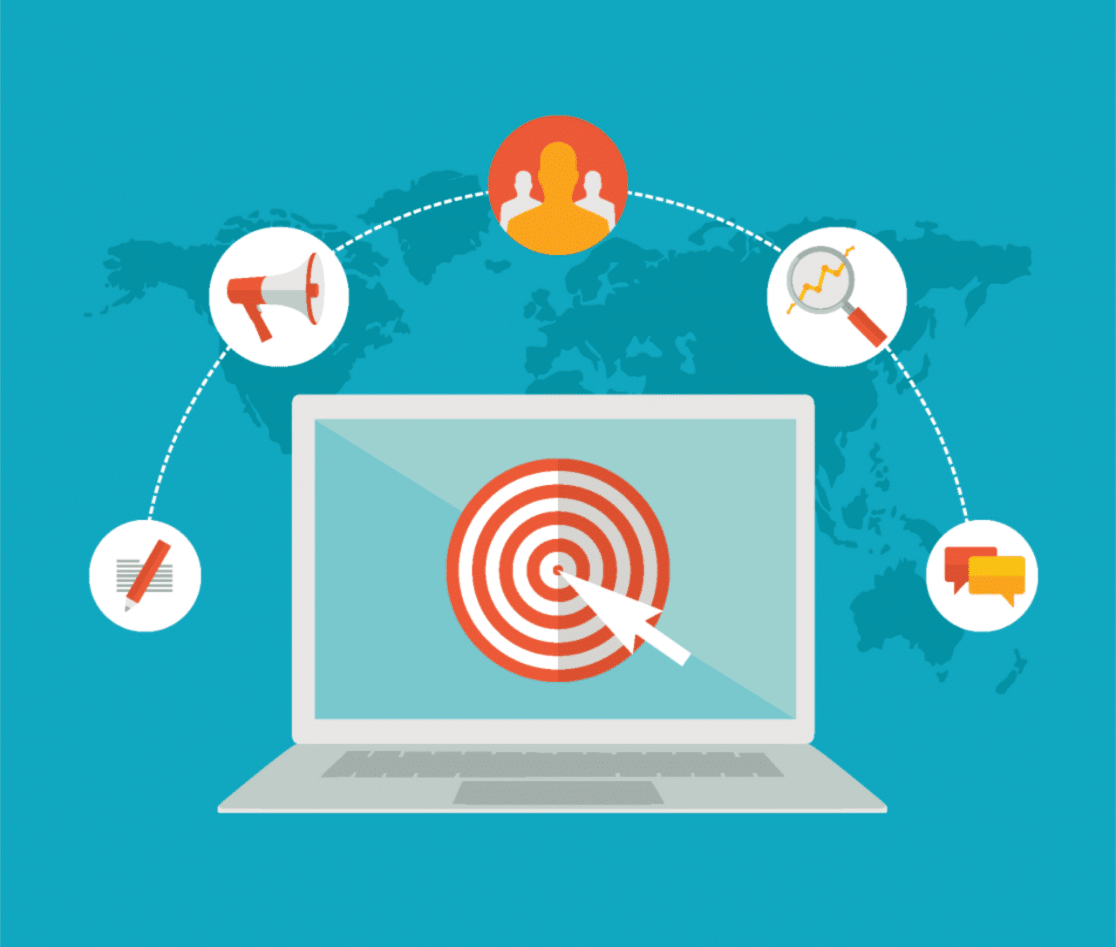 You can even set up marketing automation to send an email to a specific person so they know to reach out to the lead. This will save you time since you won't have to forward the emails yourself.
For example, if someone uses a number range slider on your form to say their budget is over $300,000 for a new house, you can send the lead to Jill who deals with bigger clients. If it's $299,999 or under, you can send it to Jack who's a pro with smaller properties.
3. Look Professional
You've probably seen some tiny online businesses that only use social media to let customers get in touch with them. The problem is that not everyone uses social media. Some people aren't allowed to use it and work, too.
This creates a lot of work for your visitors. They can't easily reach you, so you lose business when they give up and leave your website. They'll find a competitor with a contact form that looks much more legit.
4. Grow Your Email List
An easy way to get people to join your newsletter is to simply ask them. You can easily add a checkbox to your contact form inviting people to do just that. Growing your email list is so insanely important when it comes to success online, and using a contact form to do that is the very first step.
5. Keep Your Email Address Safe
Back in the day, small businesses used to list their business email addresses on their websites. In fact, some still do.
But that can be a big headache, especially when spammers have software that automatically searches websites for email addresses. This can be not only annoying but also dangerous.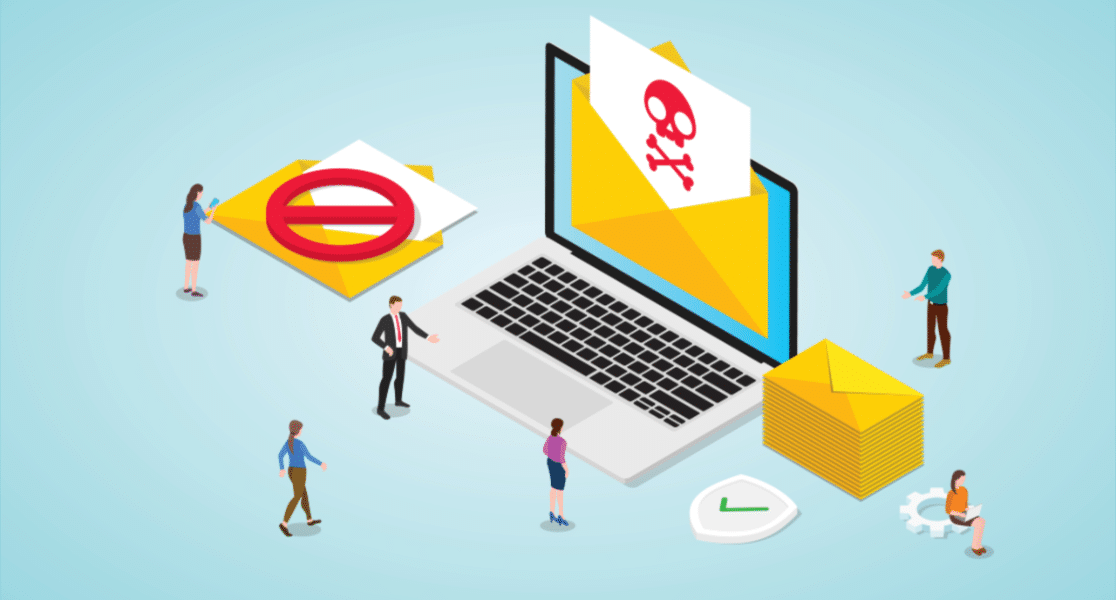 Do you have your email address on your site's 'Contact Us' page and get tons of spam emails? Then you'll love the difference using a contact form makes in getting higher-quality leads and saving you time.
6. Keep Your Forms Secure
WordPress security is a huge issue. And a great way to tighten up your security on your website is to start with your forms.
You can do this easily by using WPForms' built-in anti-spam feature, hCaptcha, or Google reCAPTCHA. This will also help make sure you're getting contacted by real visitors through your forms, not spambots.
Did you know that most of WPForms' anti-spam features are available in the free version? Check out this WPForms Lite vs Contact Form 7 review to learn more.
7. Stay Organized
You probably have different pages on your website. You might have lots of different products and services. One fantastic way to stay on top of everything is by using a separate contact form for each area of your website.
When someone fills out a form on your website, your contact form will send you a message with an Email Subject line that matches the name of the form by default. Or, you can customize the subject to whatever you want.

That way, you can easily keep track of where the person was on your website when they filled out the form. And, if they're asking about something specific, it will be pretty easy to pinpoint what it is.
Organization is key to staying successful as an online business owner and taking things to the next level.
Getting Started With Contact Forms Is Easy
The greatest thing about using a contact form plugin like WPForms is how easy it is to get started. You don't have to be extremely technical or hire a web developer to make your own forms on your WordPress website.
Here's how WPForms makes it such a breeze to build contact forms:
Templates: Making your forms from scratch can be time-consuming. That's why WPForms Pro comes with 400+ pre-made web form templates for all kinds of industries and goals.
Drag-and-Drop Builder: The visual builder makes it simple to move fields around and build the perfect form for your needs.
Easy to Use: It's extremely beginner-friendly so anyone can build a simple or complex contact form on their website.
And these are just a few of the reasons that WPForms is the most trusted and popular WordPress form builder in the entire world.
Contact Form Tools You Can Use to Boost Form Conversions
You can build a simple contact form on your website easily, and keep it at that. But there are a few really incredible tools that WPForms offers that can take your online business to the next level.
Conversational Forms
Make your forms interactive and more human-like with Conversational Forms.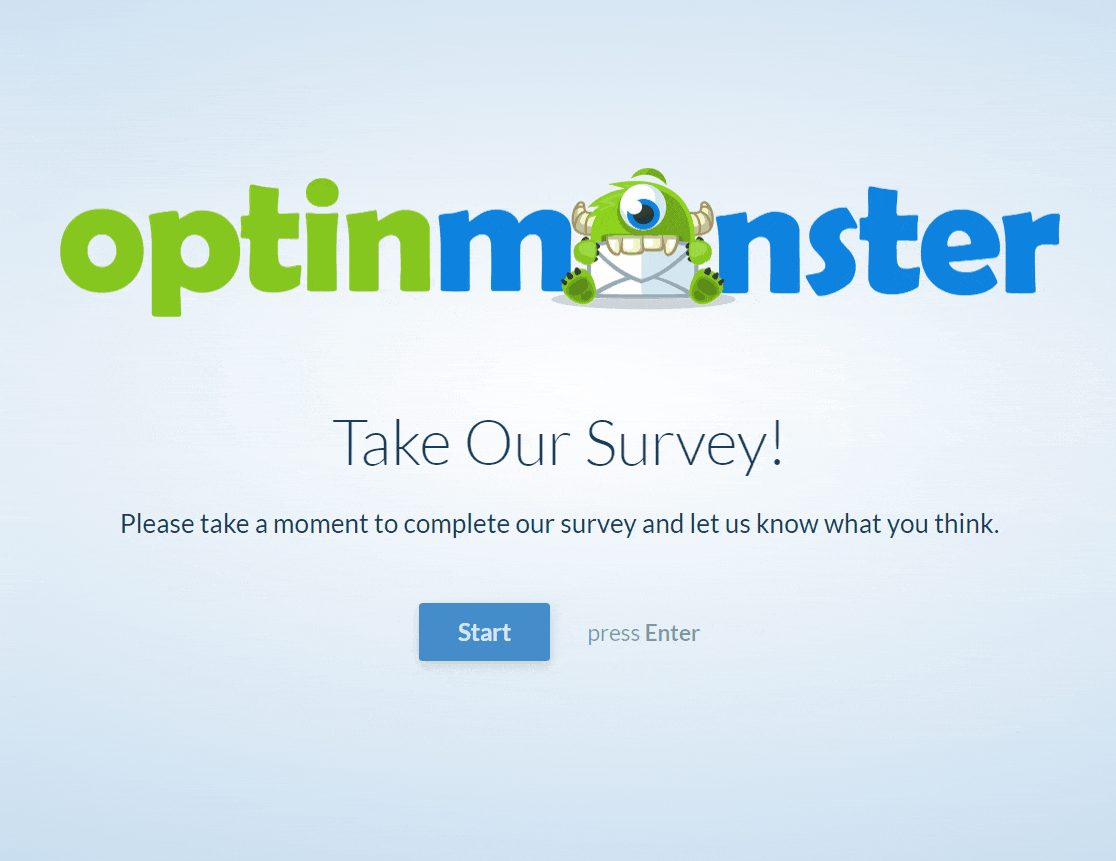 You can ask people one question at a time, so it feels a lot like a face-to-face conversation. By getting your website involved with conversational marketing, you can watch your form conversions explode.
And if you're interested in building conversations with customers, think about making a ManyChat WordPress integration. Our tutorial shows you how to link your forms to a Facebook chatbot.
Partial Form Entries
Want to get more leads without increasing your website traffic? Do it with the Form Abandonment Addon.
A staggering 81% of people have abandoned an online form after beginning to fill it out. That's 8 out of 10 website visitors who almost sent your online business their information, but you ultimately missed out on it.
Capture those partial entries as leads! This tool lets you save partial form submissions and follow up with those interested prospects with an abandonment email, even if they didn't complete the entire form.
Smart Conditional Logic
You can easily use Conditional Logic to ask the right questions to your website visitors. It works by hiding or showing fields to a user on your form based on their input or selections.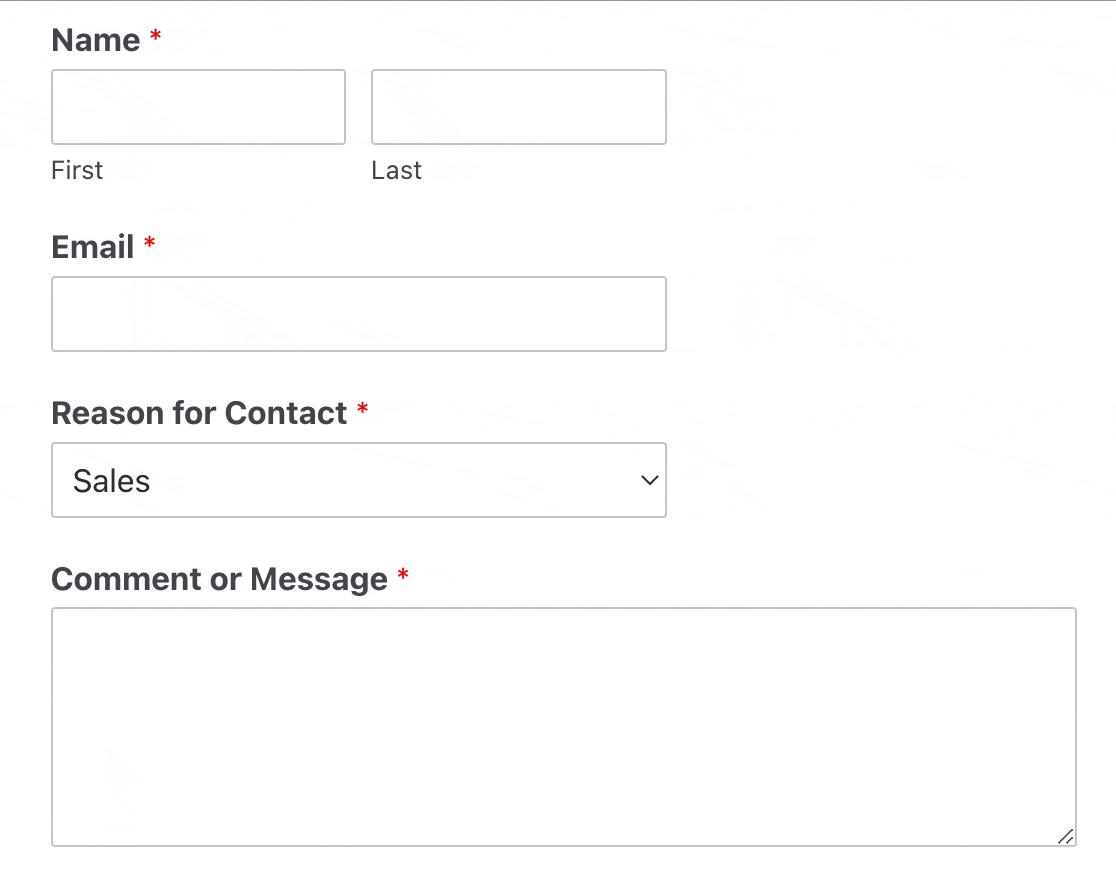 For example, you may want to invite someone to provide more details only if they've selected 'Other' on a form. You can hide the extra field unless they need it, keeping your form clean and organized.
Payment Forms
You can turn a normal form into a payment form to collect money from your visitors. WPForms lets you connect your forms to Stripe, Square, PayPal, or Authorize.Net and start making money on your forms with just the click of a button.
You can check out our guide to common complaints about online payment forms to increase your conversions.
User Journey
With the User Journey Addon, you can easily see which pages and posts your visitors looked at before they submitted a form.
This will help you learn what areas of your site are most effective at getting form submissions.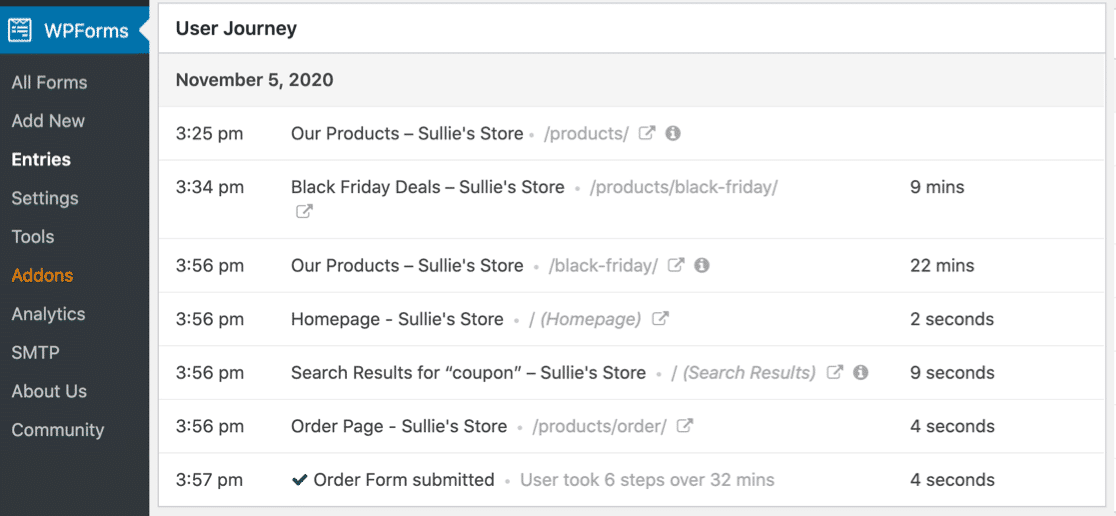 Then, you can use these insights to optimize the rest of your website for higher form conversions!
The User Journey Addon also lets you discover when and what visitors searched for, the URL that referred them to your site, and the marketing campaign UTM parameters they responded to.
Surveys and Polls
You can build surveys and polls that show your results in a beautiful, interactive reporting dashboard.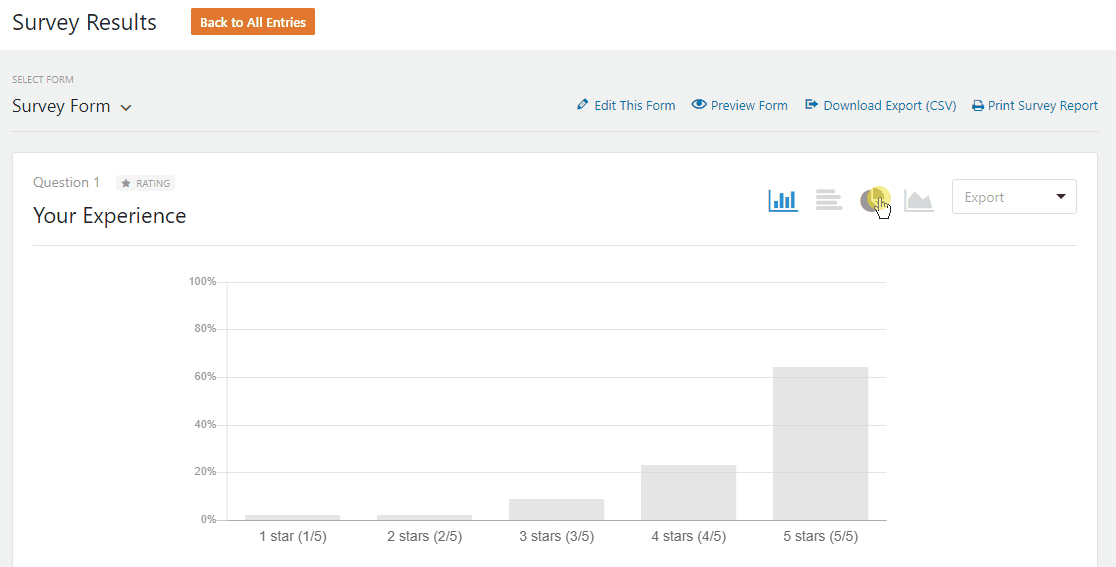 The WPForms Surveys and Polls addon lets you turn this feature on for any pre-existing forms or forms you'd like to build in the future. You can easily insert a form in a post, page, or even sidebar. There are also powerful survey fields you can use like Likert scales and NPS surveys if you really want to know what your customers are thinking.
Harnessing the power of surveys and polls on your website is a sure-fire way to increase your business' success online. Just check out this story of how one of our customers did exactly that.
Case Study — Using WPForms to Succeed During COVID-19
After a former member of his battalion took his own life, Veteran Stephen James co-founded All Call Signs, a peer-to-peer chat resource for current and ex-service people.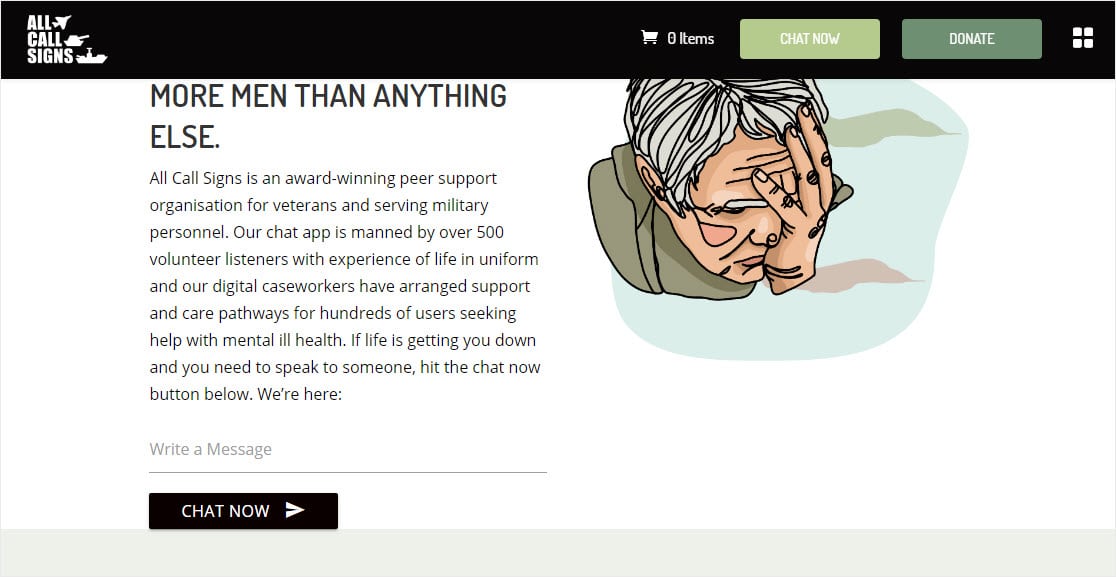 Things were going great… Until COVID-19 brought fundraising to a halt.
They decided they needed to start fundraising online, so they turned to WPForms and used a simple order form template. The extensive documentation helped guide Stephen through easily connecting his Stripe account to accept payments.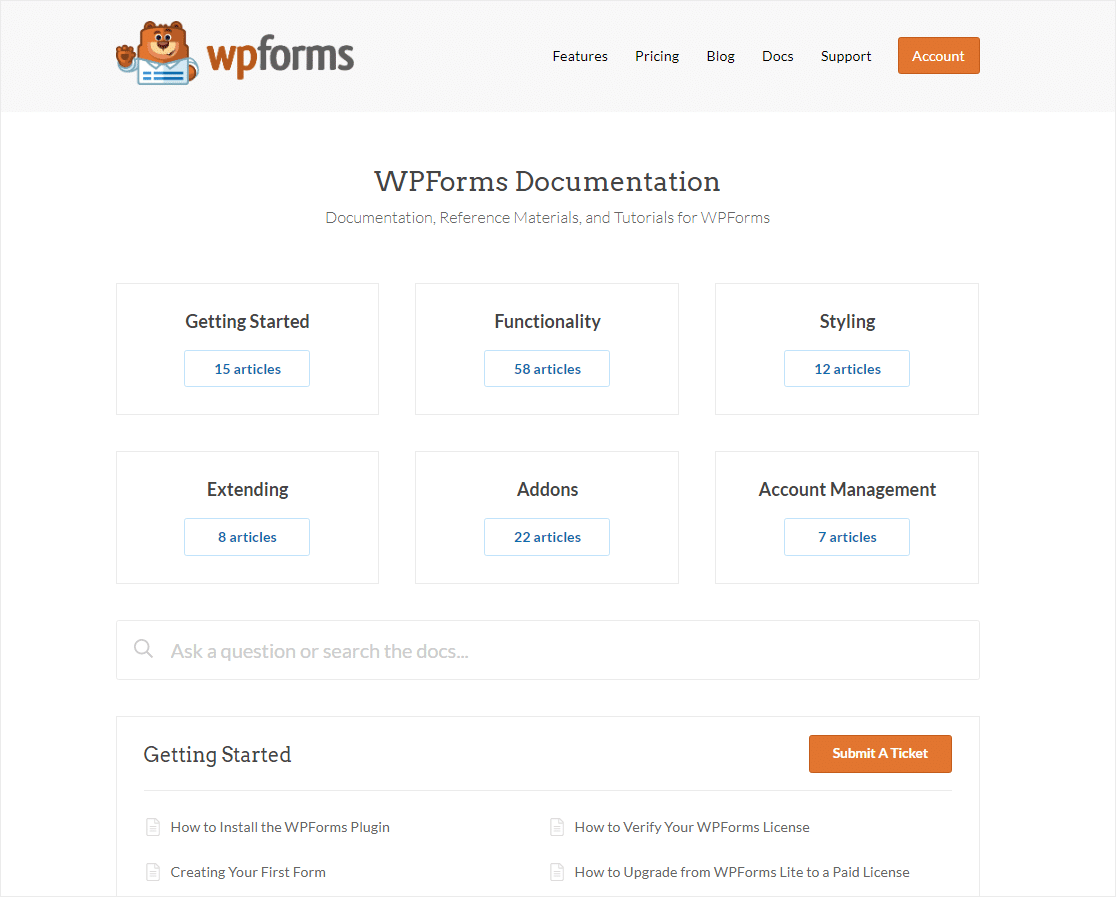 In two hours they'd covered the cost of WPForms Pro and not long after that, they made back the cost of the entire project so far.
So after COVID-19 took away their revenue, this customer found a simple and effective new source of income by using WPForms. It's a story we're proud to share and hope can inspire others to believe in the power of a good contact form.
Next, Find Inspiration for Your Contact Page
So there you have it! You now know why using contact forms is so important when taking your business to the next level online. And you can use WPForms to make any kind of form for your business, including online contracts with digital signatures.
Want some inspiration? No problem! Check out these contact us page examples.
If you want to make business management simpler, you can easily create a project for each form entry. To give it a try, check out this guide to creating a Toggl project from a WordPress form.
Looking for even more ways to grow your online business? Check out the other posts in this series by our fellow leading partners in the WordPress community:
So, what are you waiting for? Get started with the most powerful WordPress forms plugin today. WPForms Pro comes with a 14-day money-back guarantee, so there's nothing to lose.
And don't forget, if you like this article, then please follow us on Facebook and Twitter for more from the blog.