Looking for some handy online business forms to help boost your business?
Forms play a vital role in the growth of any online business. From capturing more leads to processing payments and collecting user feedback, business forms offer different ways to give your business a boost and get more sales.
In this post, we'll talk about some of the most effective ways that forms can help unleash the full potential of your business.
Create Your WordPress Form Now
Can I Create an Online Form for Free?
For WordPress websites, WPForms Lite is the best free form builder. It comes with lots of great features that can help a small business or startup build any kind of form on their sites.
But if you're looking to grow your business, using a free plugin isn't always ideal. Paid form plugins like WPForms' Pro license come with powerful, next-level form features for business growth.
If you're running any kind of business, from a real estate agency to a medical practice, we'd strongly recommend that you consider making the investment in a WPForms paid license.
WPForms' forms are also suitable for nonprofit corporations, and there's special WPForms nonprofit pricing to give you a leg up.
Now, let's show you how you can use WPForms business form templates to fuel business growth!
How to Grow Your Business With Online Business Forms
1. Use Powerful Business Form Templates
Contact forms give your visitors a simple way to send you a message right from your website. They can ask you a question about a product or service or anything else they might want help with.
But a simple contact form is just one type of business form. There are many more ways to use online forms to level up your business. At WPForms, we've created over 1,200+ WordPress form templates that serve various different industries and use cases.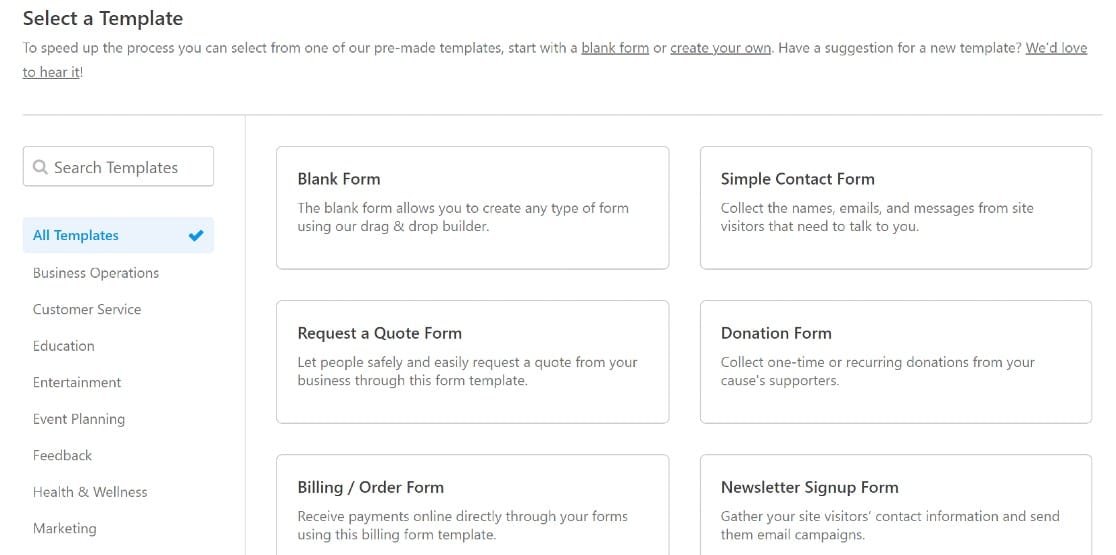 Almost every website needs a contact form. The WPForms Simple Contact Form template is the perfect place to start. This is a basic contact form that covers all the essentials and includes a name, email, and message field.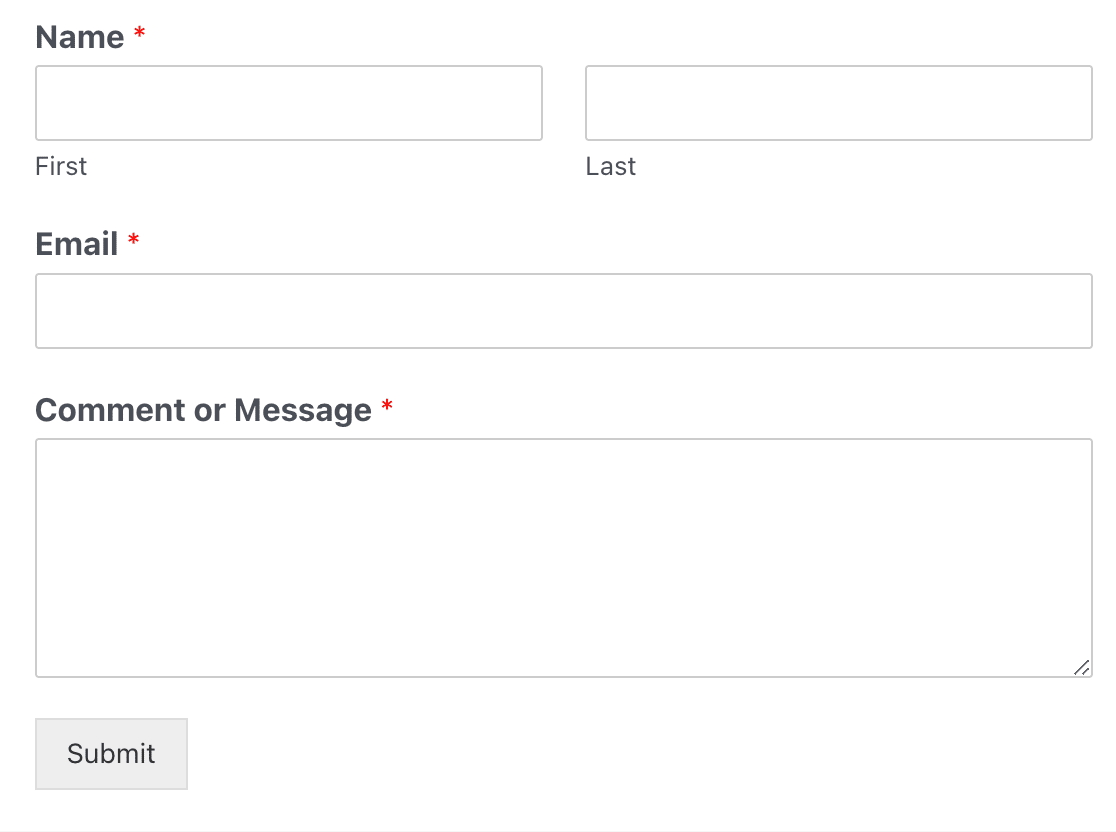 If you'd like something a little fancier, there are many more handy business form templates to choose from and 30+ form fields you can use to enhance your forms.
We'll share several more examples in the rest of this article, so keep on reading to learn how online forms can help grow your business!
2. Add Payments to Contact Forms
Want a way to collect payments and donations on your site without needing a full eCommerce solution?
Just use a contact form with a payment gateway enabled! WPForms lets you connect your forms to Stripe in all license levels including Lite. And if you upgrade to Pro, you can also access, Square and PayPal, so you can start making money through your forms with just the click of a button. 
And when it comes to PayPal in particular, you'll have the option of using the really powerful PayPal Commerce addon.

If you have a PayPal Commerce account, this addon will allow you to do things like collect payments using PayPal checkout, or any of the major credit card brands.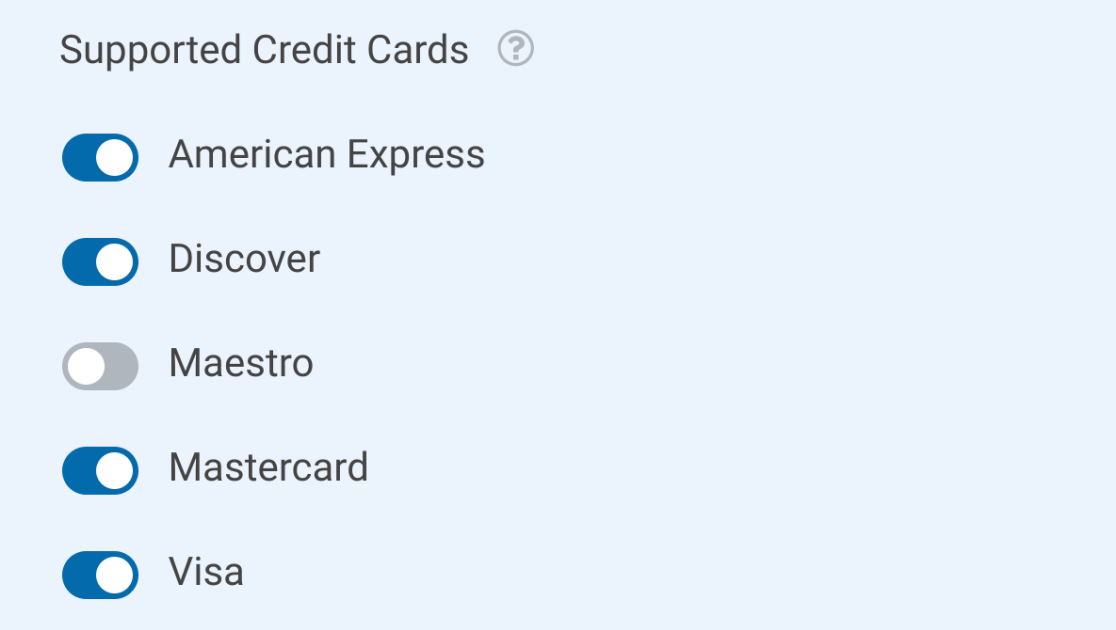 You'll also be able to set up one-time or recurring payments.

To help you get started building effective online payment forms, here's our guide to common complaints about online payment forms.
3. Collect Customer Feedback
Customer feedback holds great importance for any business serious about growing. Adding feedback questions in a contact form is an excellent way to learn how customers feel about different aspects of your business.
WPForms has several useful fields for collecting feedback, such as the Rating field, Likert scale, and NPS.
The Likert scale, for example, is very popular with researchers and survey makers.

And NPS surveys are another popular survey tool for digging into the minds of users.

And if you want to build full-fledged surveys and polls that show your results in a beautiful, interactive reporting dashboard, then that's very easily achievable with WPForms.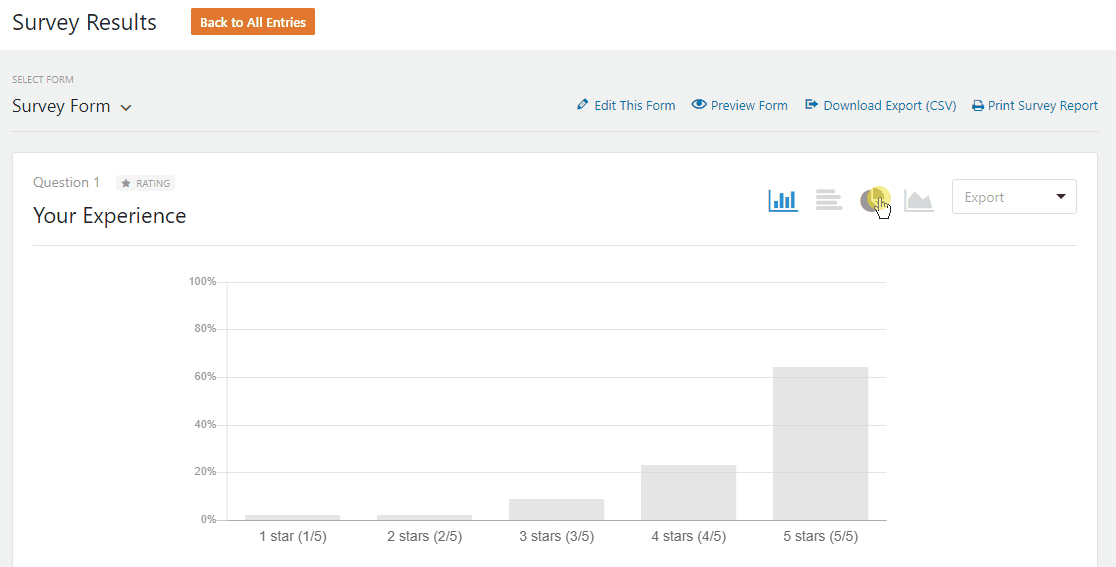 Harnessing the power of surveys and polls on your website is a surefire way to increase your online business success. Here's our guide to survey questions to ask to help you get actionable feedback from your users.
4. Allow Call Scheduling With Your Contact Form
Did you know you can allow users to book calls, appointments, consultations, and so on using WPForms? WPForms makes it easy to create and embed a Date/Time picker form.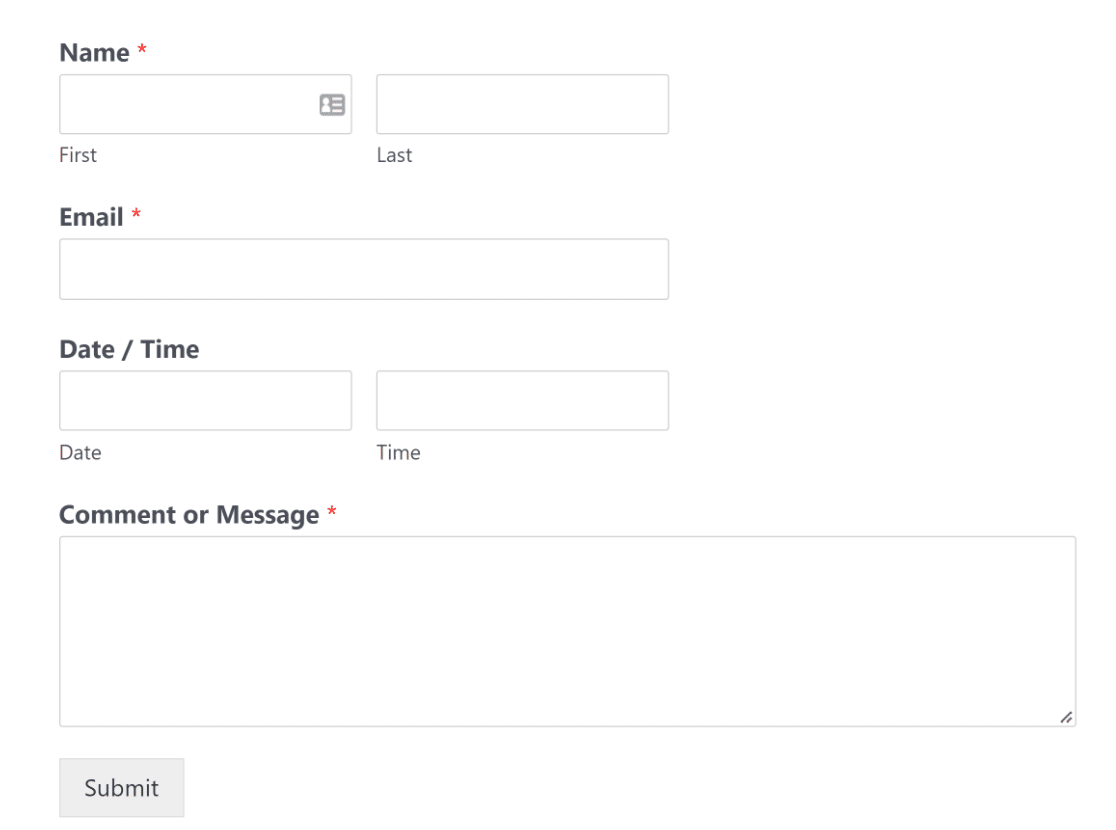 This can come in really handy for restaurants, medical and dental practices, law firms, consultancies, and so on.
All you need is the WPForms Date and Time field. Here's a helpful video to walk you through using it:
And if you prefer written instructions, you can find the step-by-step guide to creating a Date/Time Picker form here.
5. Discover Where Your Users Are From.
Knowing as much as you can about your users is so important. One aspect of this is knowing their precise locations, and you can do this using the WPForms Geolocation addon.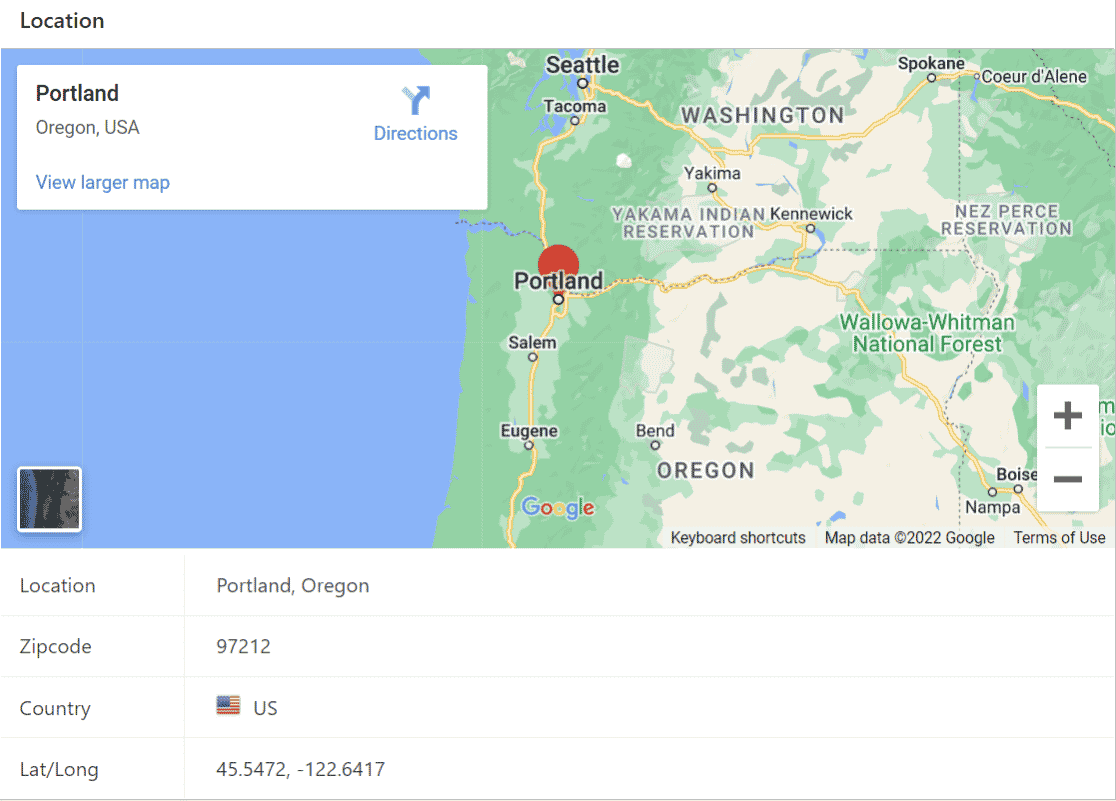 Want to create different pricing schemes for customers in different countries? Or would you like to know what additional languages to support? Knowing where all your users come from will help support this kind of business decision-making.
WPForms' Geolocation Addon makes this possible and enables other features like the address to autocomplete feature. It also makes it possible to add an interactive map to your forms, allowing users to select their precise location simply by moving the pin on the map.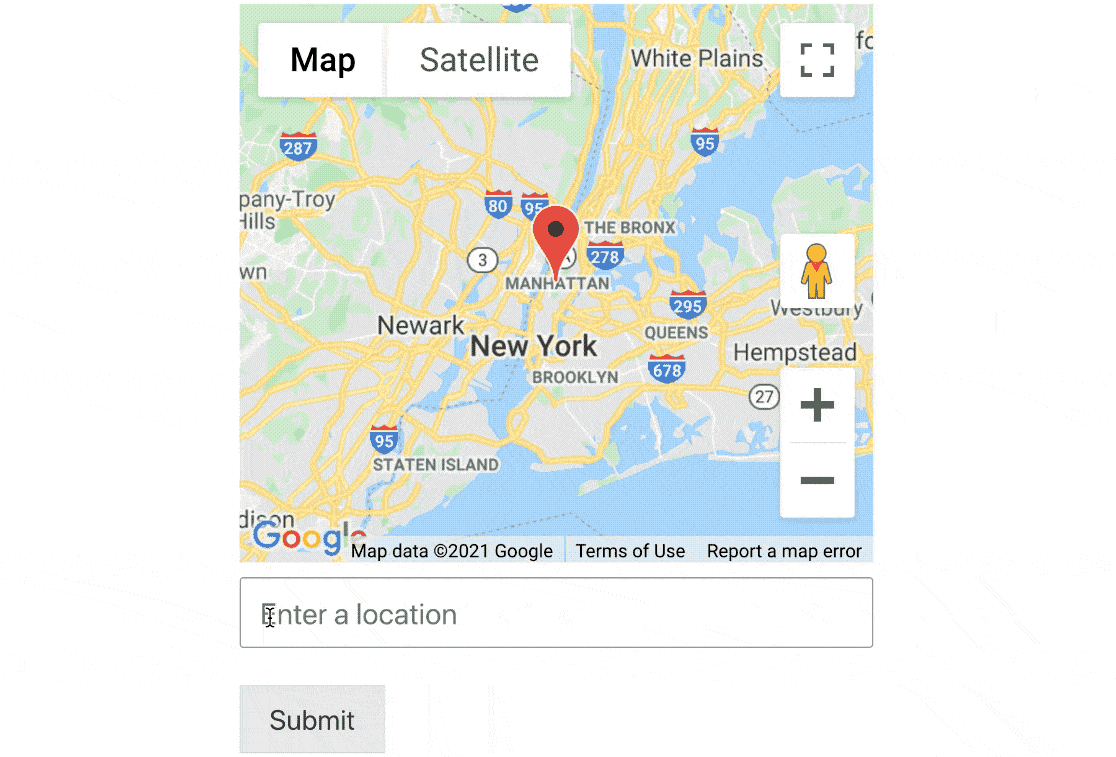 Or, if your business does deliveries, you might collect orders online with an online order form and then use the geolocation feature to learn the precise location of the customer to help make your deliveries more accurate.
6. Grow your Email List
Growing your email list is so important when it comes to success online, and using a contact form to do that is the very first step.
An easy way to get people to join your newsletter is to simply ask them. You can easily add a Mailchimp Signup Checkbox to your contact form, inviting people to do just that.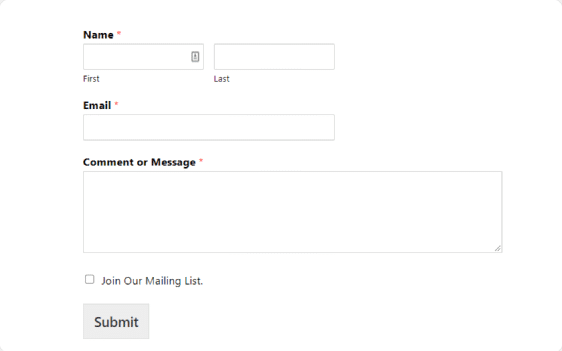 And if you use an email marketing service other than Mailchimp, you'll be delighted to learn that you can just as easily add a GetResponse signup checkbox to WPForms, or add an AWeber signup checkbox to your contact form.
7. Keep Your Forms Secure
Unfortunately, WordPress sites tend to get targeted by spammers. But, with WPForms, you'll be able to use a powerful suite of anti-spam tools to stop bots in their tracks.
These tools include popular anti-spam tools like hCaptcha, Cloudflare Turnstile, or Google reCAPTCHA, WPForms' built-in anti-spam feature, and WPForms Custom Captcha.

Deploying these tools will help ensure that you don't waste any time having to deal with fake entries or with having to deal with the other security risks that come with spam.
And while we'd recommend using WPForms Pro for access to the most powerful anti-spam features, such as WPForms Custom Captcha, you should know that most of WPForms' anti-spam features are available in the free version.
Check out this WPForms Lite vs. Contact Form 7 review to learn more!
8.  Create Concise Forms Using Conditional Logic
You can easily use Conditional Logic to ask the right questions to your website visitors. It works by hiding or showing fields to a user on your form based on their input or selections.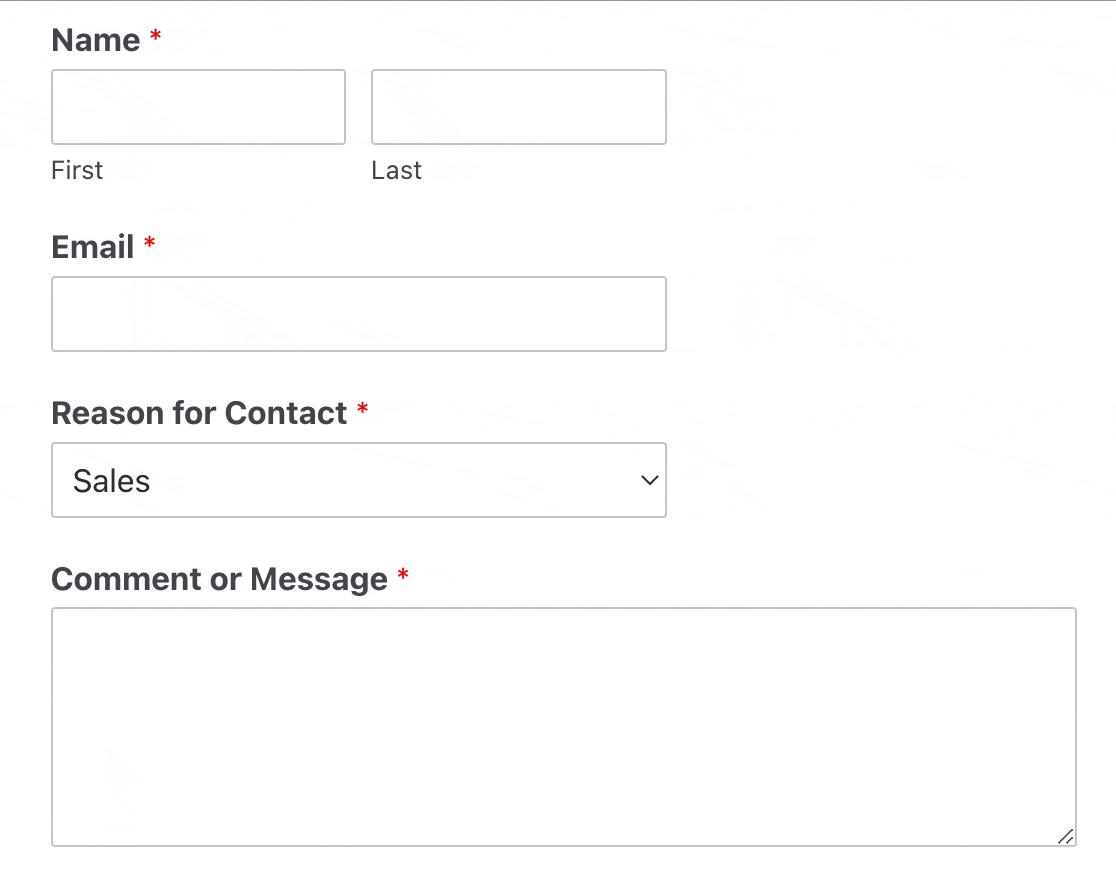 For example, you may want to invite someone to provide more details only if they've selected 'Other' on a form. You can hide the extra field unless they need it, keeping your form clean and organized.
9. Improve Conversions With Partial Entries
Want to get more leads even without an increase in traffic to your website? Try the WPForms Form Abandonment Addon.
A staggering 81% of people have abandoned an online form after beginning to fill it out. That's 8 out of 10 website visitors who almost sent your online business their information but ultimately didn't follow through.
What if you could capture those partial entries as leads?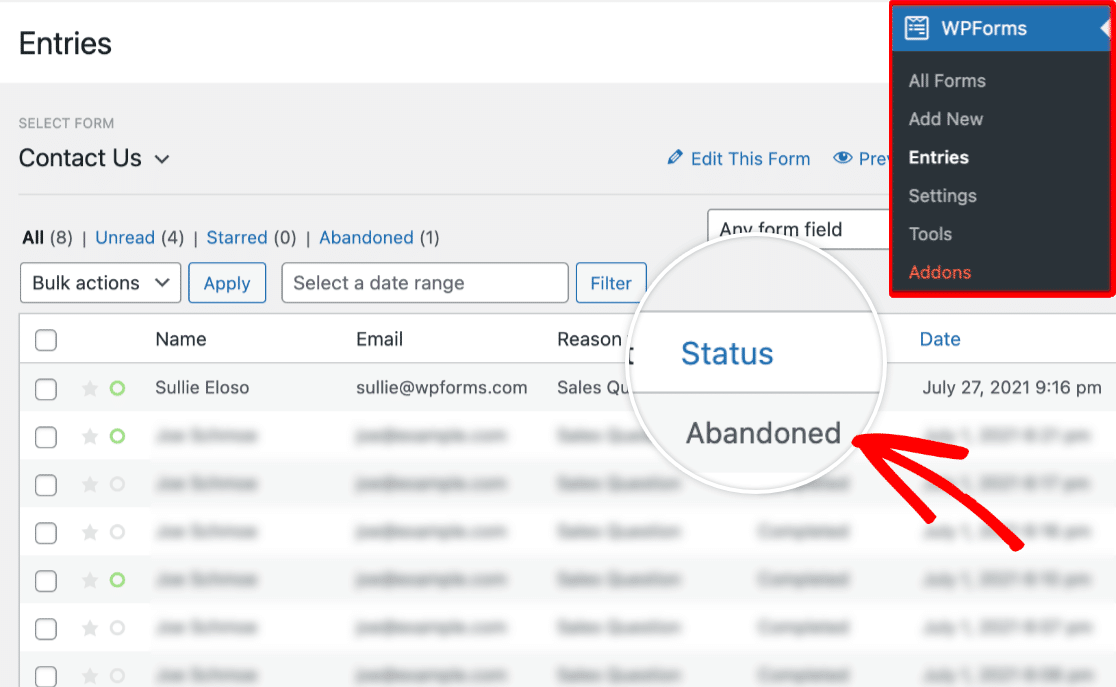 With the WPForms Form Abandonment Addon, you can save partial form submissions and follow these up with an abandonment email to nudge them back!
10. Understand Your Users Better With User Journey Tracking
With the User Journey Addon, you can easily see which pages and posts your visitors looked at before they submitted a form.
This will help you learn what areas of your site are most effective at getting form submissions.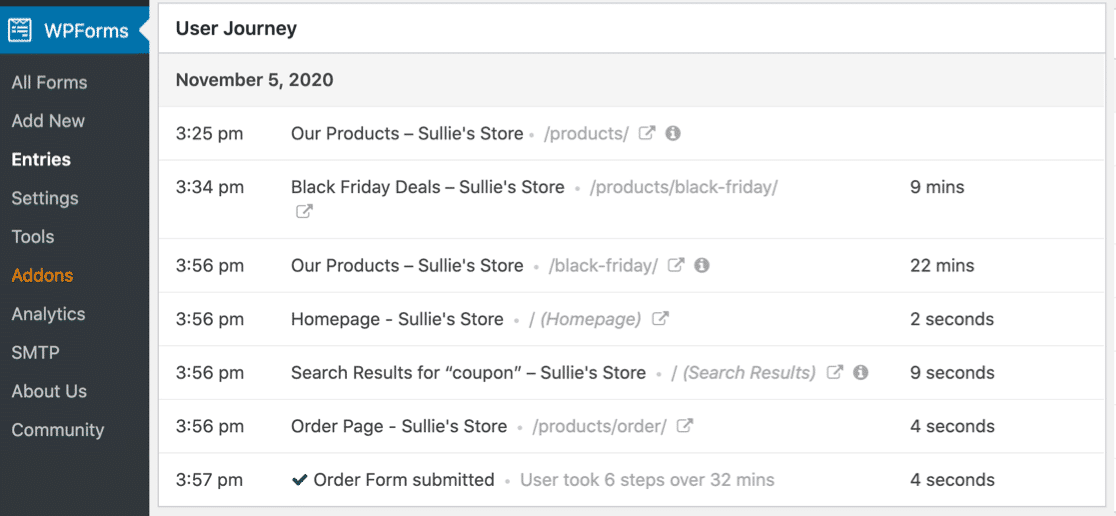 Then you can use these insights to optimize the rest of your website for higher form conversions!
The User Journey Addon also lets you discover when and what visitors searched for, the URL that referred them to your site, and the marketing campaign UTM parameters they responded to.
Getting Started With Contact Forms Is Easy
The greatest thing about using a contact form plugin like WPForms is how easy it is to get started. You don't have to be extremely technical or hire a web developer to make your own forms on your WordPress website.
Here's how WPForms makes it such a breeze to build contact forms:
Templates:

Making your forms from scratch can be time-consuming. That's why WPForms Pro comes with 500+ pre-made web

form templates

 for all kinds of industries and goals.

Drag-and-Drop Builder:

 The visual builder makes it simple to move fields around and build the perfect form for your needs.

Ease of Use:

 It's extremely beginner-friendly, so anyone can build a simple or complex contact form on their website.
And these are just a few of the reasons that WPForms is the most trusted and most popular WordPress form builder worldwide!
Next, Find Inspiration for Your Contact Page
So there you have it! You now know how contact forms can take your online business to the next level and which form templates to use. Just remember that you can use WPForms to make any kind of form for your business, including even online contracts with digital signatures.
Want some inspiration to help get the wheels rolling? No problem! Check out these contact us page examples.
And if you want to make business management simpler, you can easily create a project for each form entry. To give it a try, check out this guide to creating a Toggl project from a WordPress form.
Ready to get started building powerful business forms? Get started with the most powerful WordPress forms plugin today. WPForms Pro comes with a 14-day money-back guarantee, so there's nothing to lose.
Create Your WordPress Form Now
And don't forget, if you liked this article, please follow us on Facebook and Twitter!