Curious about what gated content is and want to see some examples of it in use?
Gated content is a hugely impactful part of the beginning stages of the customer journey on your website, no matter how big or small your business is.
So in this post, we'll explain exactly what this type of online content is plus show you some examples to help inspire you.
What Is Gated Content?
Simply put, gated content is online materials that require a form to be filled out in order for someone to access them. They are a super-effective way to grow your email list.
You can also use the different personal information you gather to segment your leads and target them with content they'll be more likely to enjoy and ultimately purchase.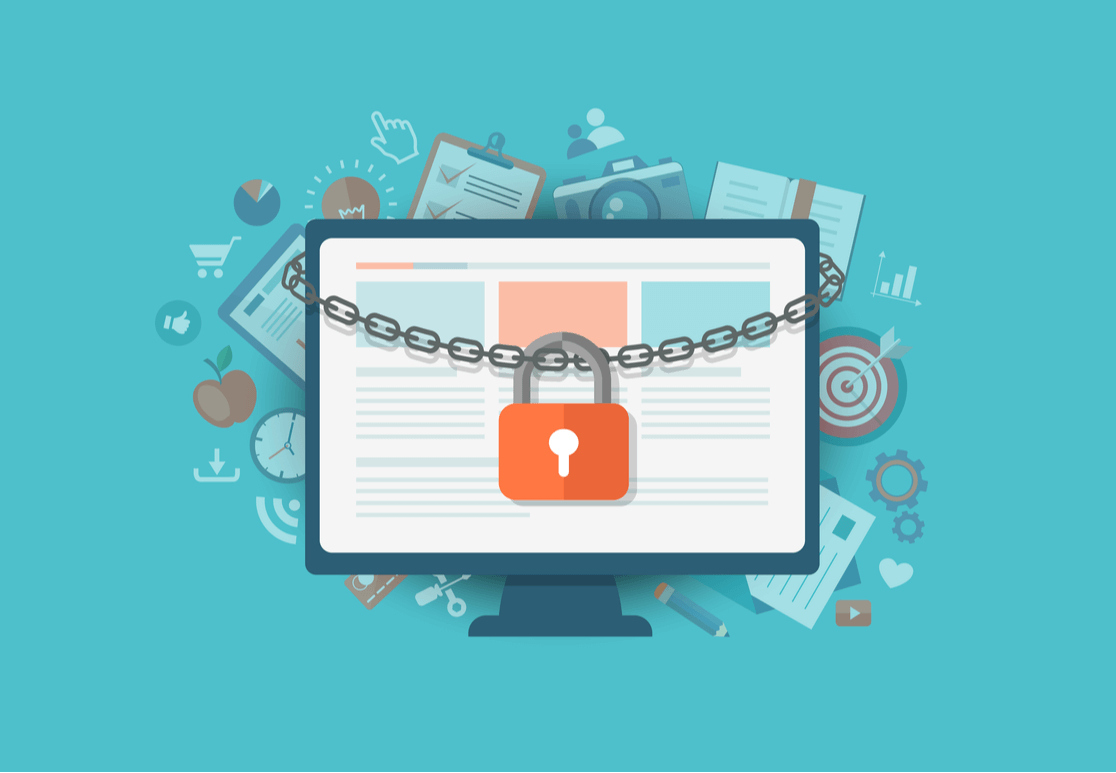 You'll want to make sure it's high-value content if you're asking people for their contact information. If the content is great, you can expect this to get more leads and help boost revenue from your website.
Why does it work so well for getting more email subscribers? Well, one of the reasons free gated content works so well is there's very little risk for the lead to get your content. It's not like you're asking them for money.
So, just handing over personal info like email addresses is much easier to swallow for many people. This helps your list grow like crazy.
Effective (Pro) Gated Content Examples
Some general examples of a gated offer include:
1. White Papers
Probably one of the more common types of gated content for B2B companies is white papers (ebooks, another one of the items on our list, are typically more B2C as you'll see them on a lot of bloggers' or individual publishers' websites).
White papers are a great way to establish yourself or your small business as an authority in your space.
For example, this company helps businesses recruit new employees. So, they offer a white paper that's aimed at HR leaders and tips for finding employees that stick around.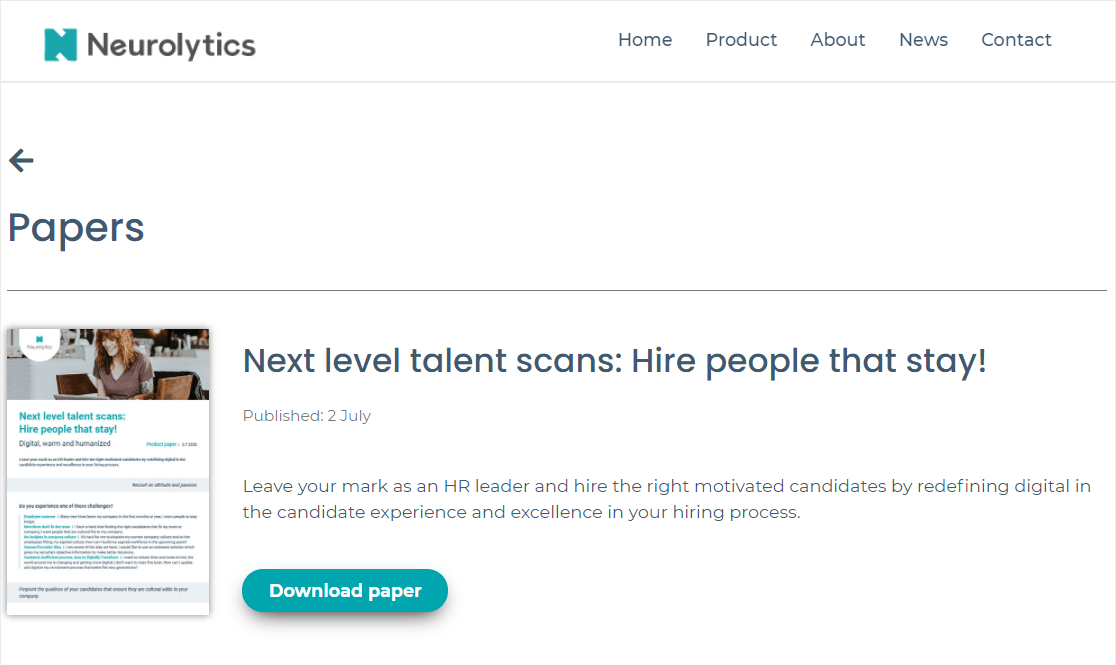 2. Webinars
Webinars are a great type of gated content, and they simply work for lead generation. You can use pre-recorded videos or webinar software to execute this type of content easily.
They're great because you can answer questions to any objectives during the webinar, and give a strong call to action at the end about the next steps with your business (like spending money on your products or services).
And in this gated content example, you can see the webinar is listed as a 'course' but it's actually a webinar (either live or pre-recorded).
They do a good job of explaining the benefits on the webinar landing page, too.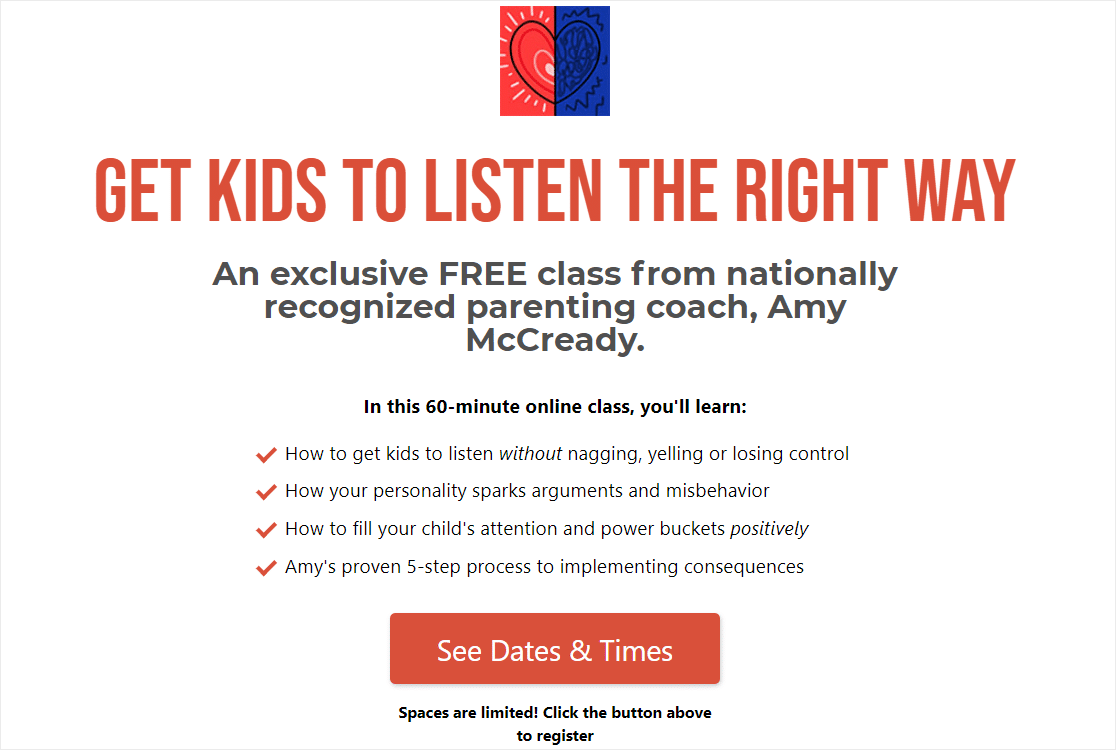 3. ebooks
Guides or ebooks (also sometimes called workbooks, challenges, PDFs, etc) are a very popular way to use gated content.
The great thing about these is that you might be able to make one without writing a ton of new content.
You can take a look at your popular posts around the same topic and combine the information into an effective and digestible guide or ebook. Then, you can brand your gated content as an 'ultimate beginner's guide'.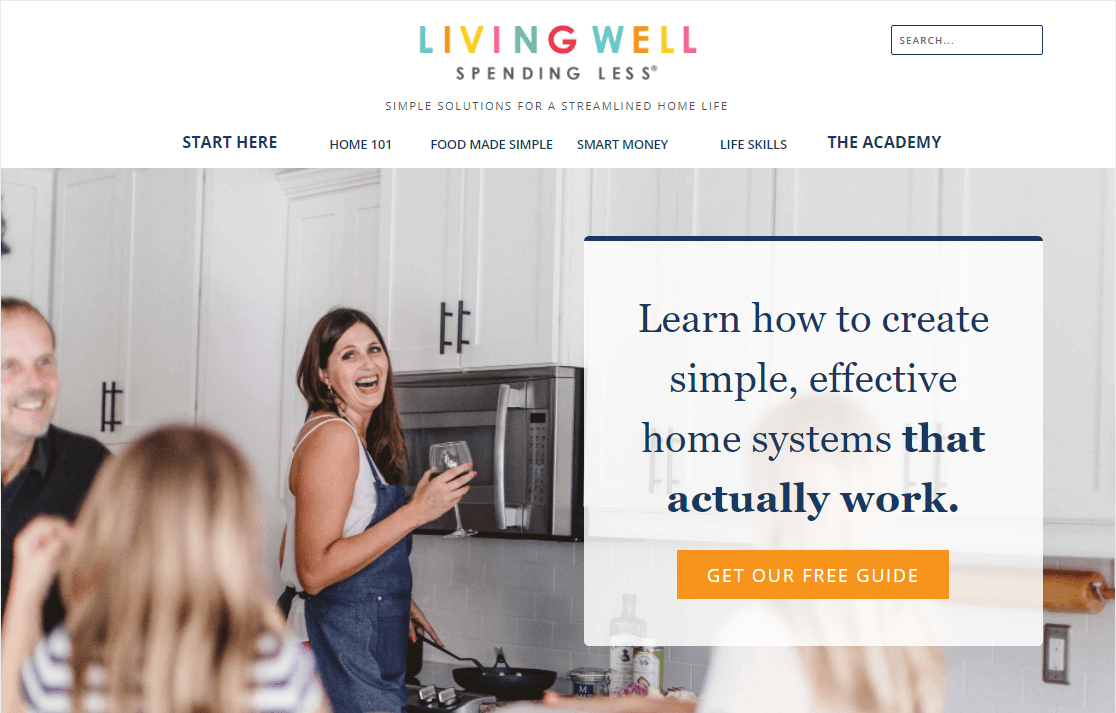 You can even make it quite concise like in the example below that's using a gated content guide that shows people '3 training mistakes' with training their pets.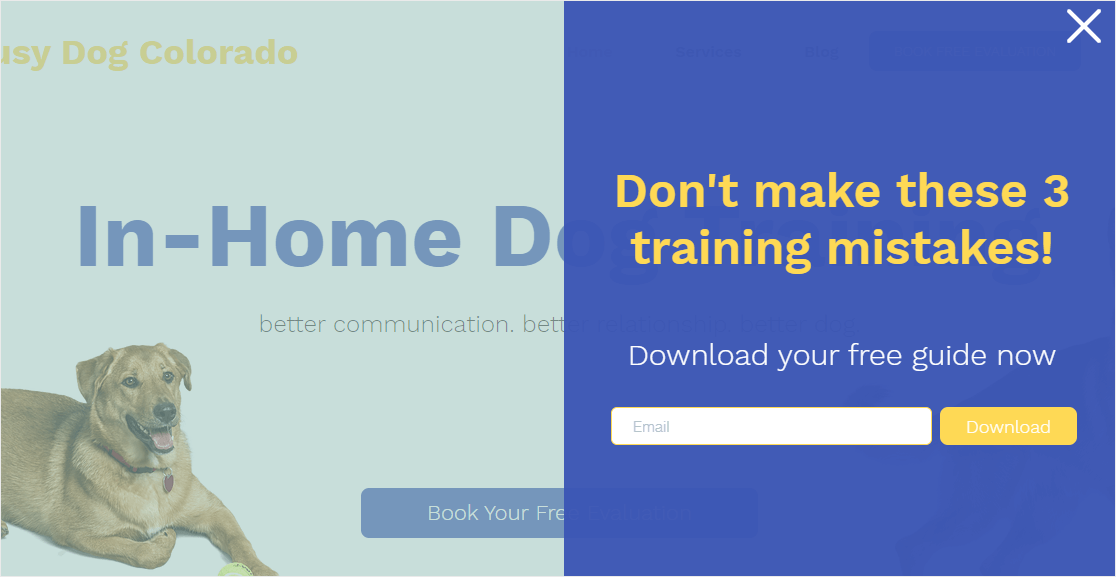 4. An Email Series
An email series is a set of emails you'll space out and send to people over a set amount of time. This is a great way to use gated content.
Usually, you can do one per day after you get someone's email address. You can use an email series as gated content and advertise it as a '5-day training' (or however long your series lasts).
Have a big social media following? Make sure to put a link in your bio to send them directly to the form landing page where your email series offer is hosted.  And make sure you're following landing page best practices.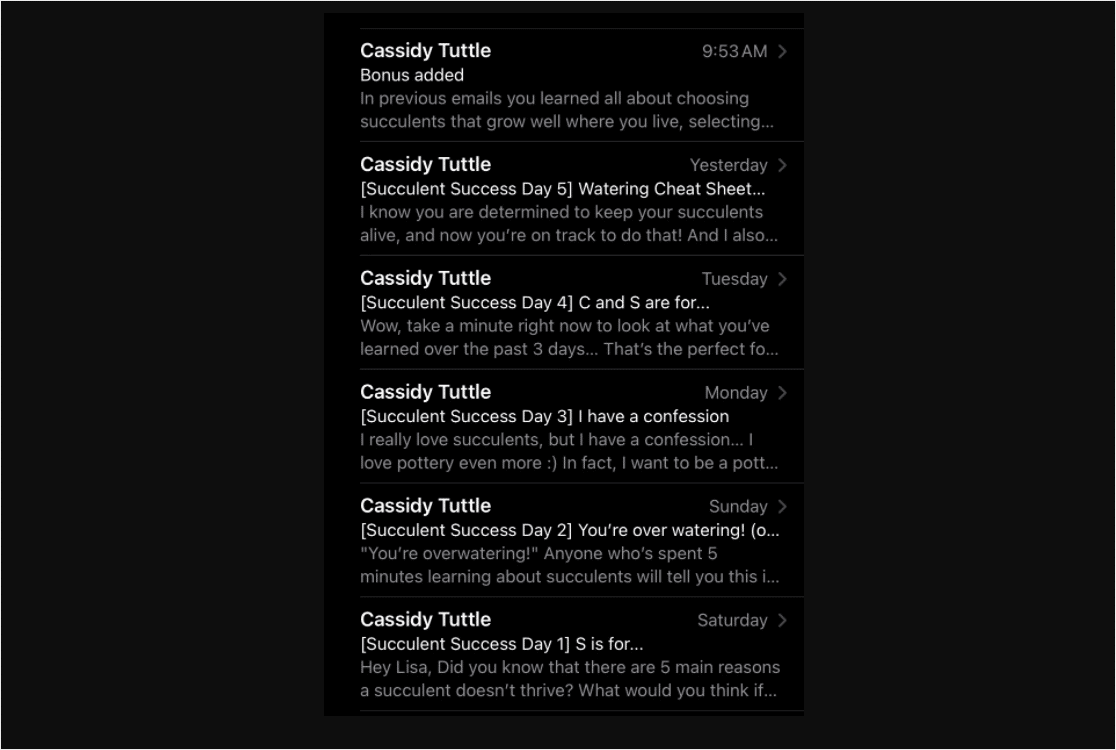 5. Product Demos
If you're a SaaS company or have a product that people can try online, you should consider using a product demo as gated content.
This is a wonderful way to get your product in front of customers while also getting their email addresses. You'll build your list as well as let people take your product for a test drive.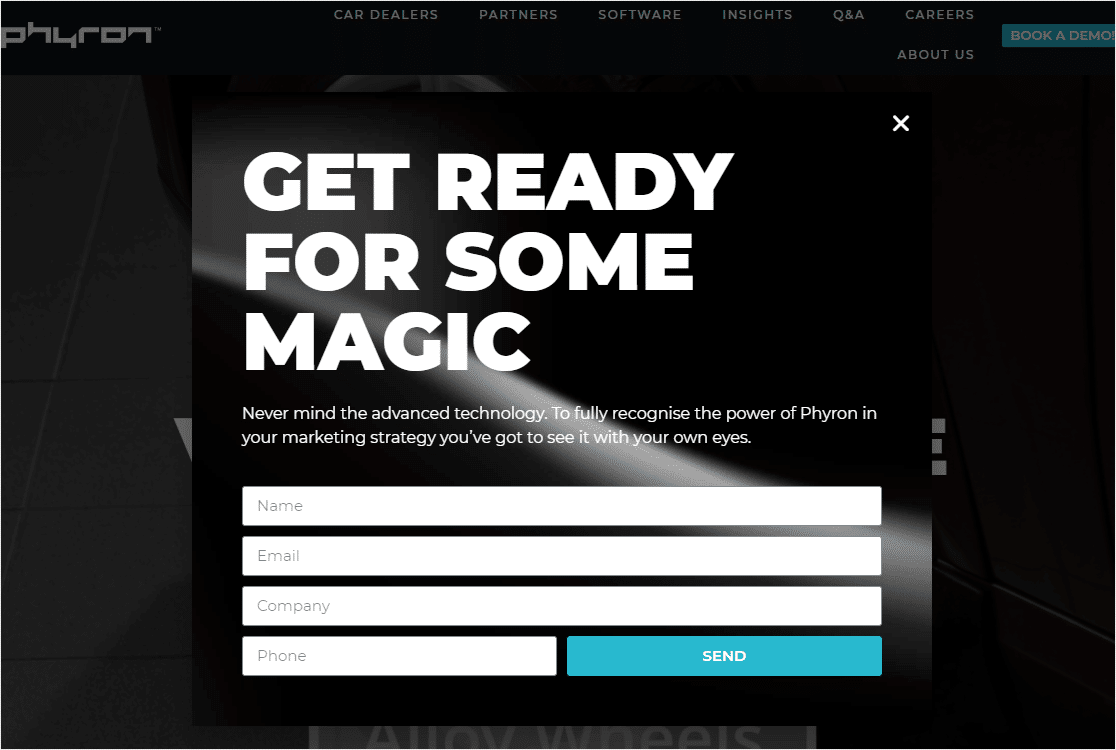 You can offer a full live demo, or even let people use a trial of your software for a set amount of time like Shopify does in this example.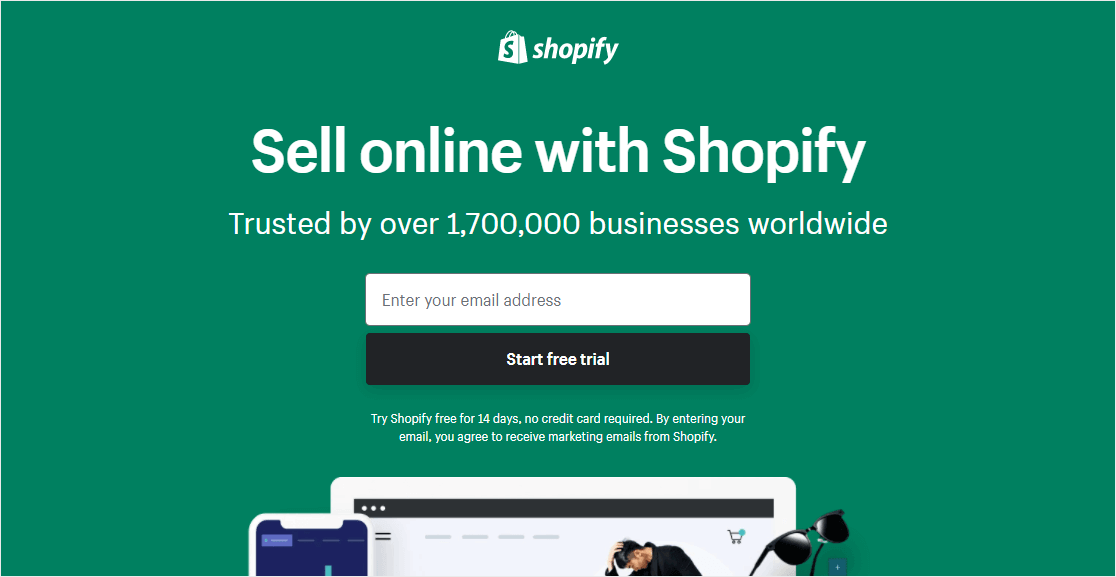 6. Quiz Results
People love taking online quizzes and polls.
You may have taken one yourself and been asked to put your email address into a form before you can start the quiz or see your results. This is a brilliant use of gated content!
Not only do quizzes work as gated content, but you can also use the information you get about your leads to segment them. Then, put them into your marketing automation plan, and offer them different types of content in the future based on their needs.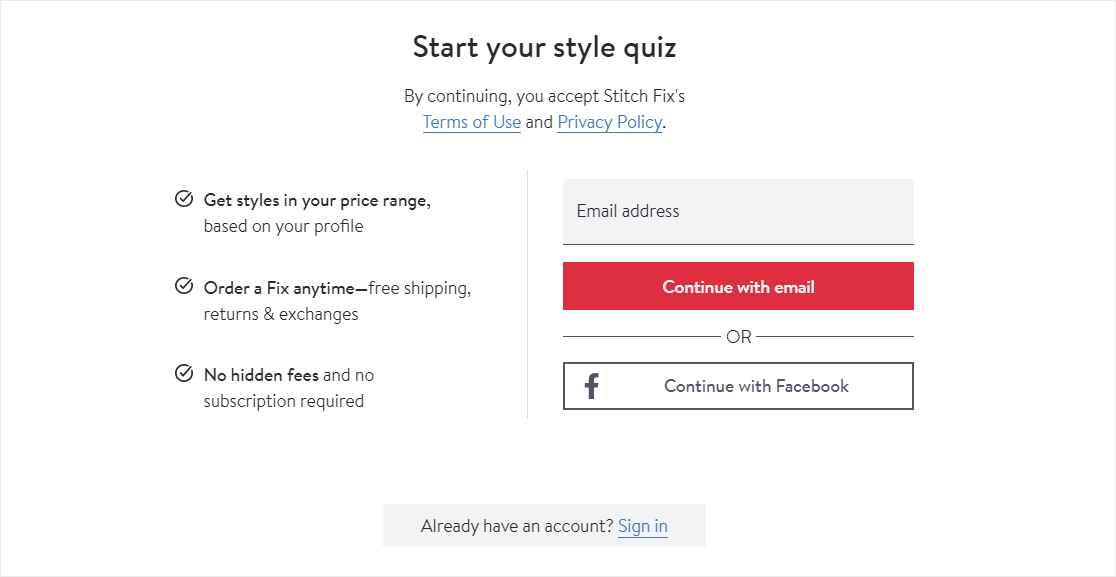 7. Courses
Online courses continue to grow in popularity. And you can use them as gated content (free or paid.)
If you're interested in using courses as part of your gated content strategy, we encourage you to consider making a portion of your site a membership site.
There's a lot of income potential with this strategy of digital information marketing.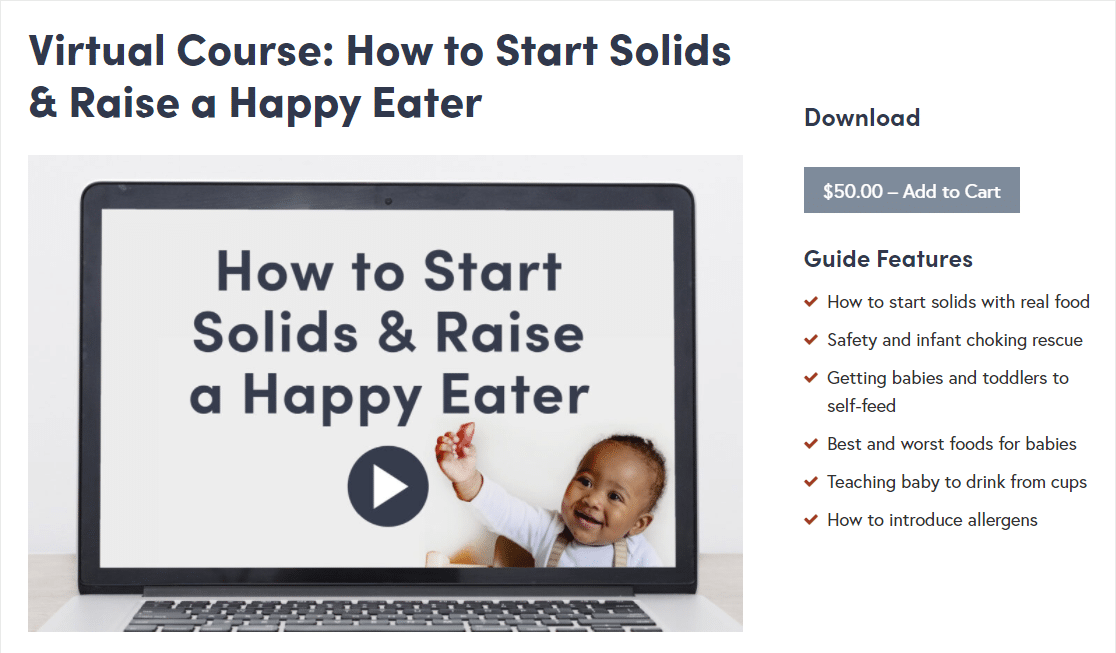 8. Annual Reports
If you're in a big industry, there are plenty of statistics out there that you could put together to create an annual report on. Then, you can use this report as gated content.
Many enterprise-level companies do this to collect lead information from their website.
In this example, you'll notice a strong CTA with power words telling people they can 'Get instant access' to the report by filling out a form with their details.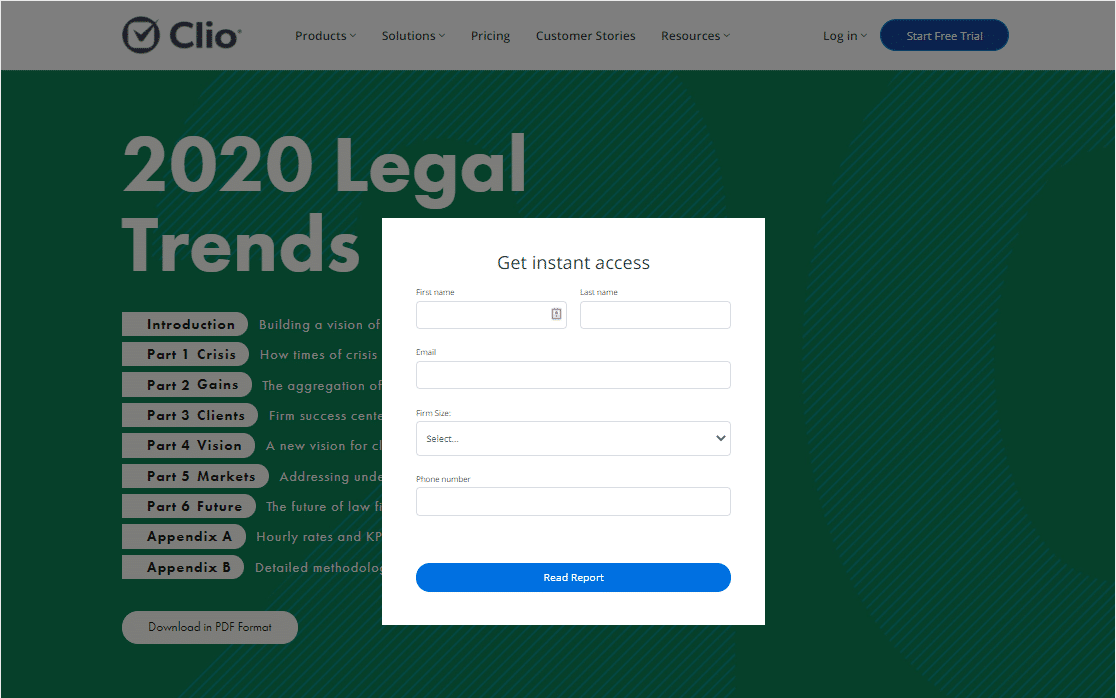 The sales team will be thrilled to not only get a fresh lead but to also get a lead that they already know is interested in their industry since they were downloading a report about a relevant topic.
Gated content like this a great way to feel like highly qualified leads are coming right to you.
9. Private Communities
A newer version of gated content is a community-based model. You can invite people to join an exclusive area that contains information only they can see once they've given you their details. Some people even charge for this.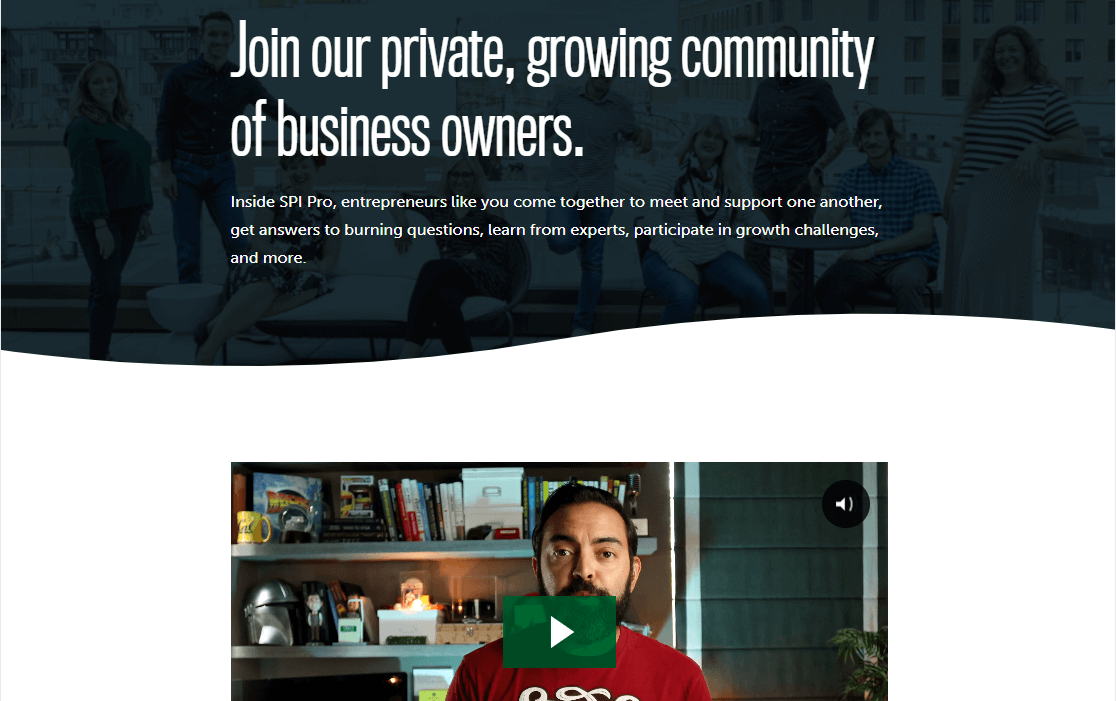 10. Templates
If you're in the design business, it's a great idea to offer some of your designs for free as gated content.
With this approach, the hope is that a lead will use your free templates. Then, realize how easy you've made things for them. After that, they'll return out of appreciation or because they realized someone else can do the hard work for them.
So with that in mind, remember how important it is to create things of high value if you're going to be using it for gated content. It's not best practice to use one of you're less desirable templates in this case. You really want to hook people up here!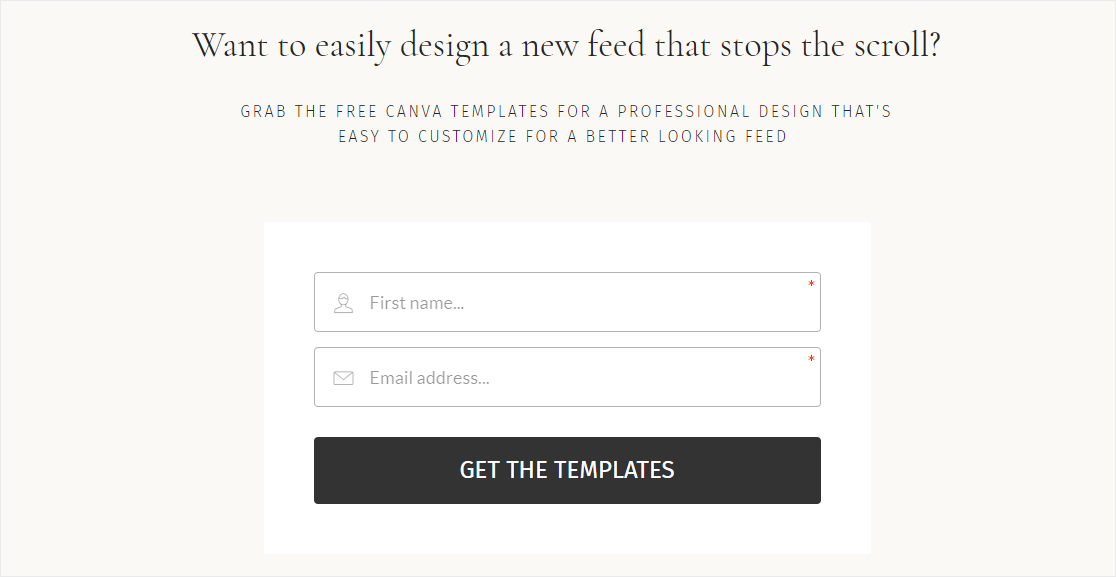 Of course, you don't have to be in the design business to offer templates.
For example, check out this coach offering templates of pricing packages and customer welcome packets to other people with service-based businesses.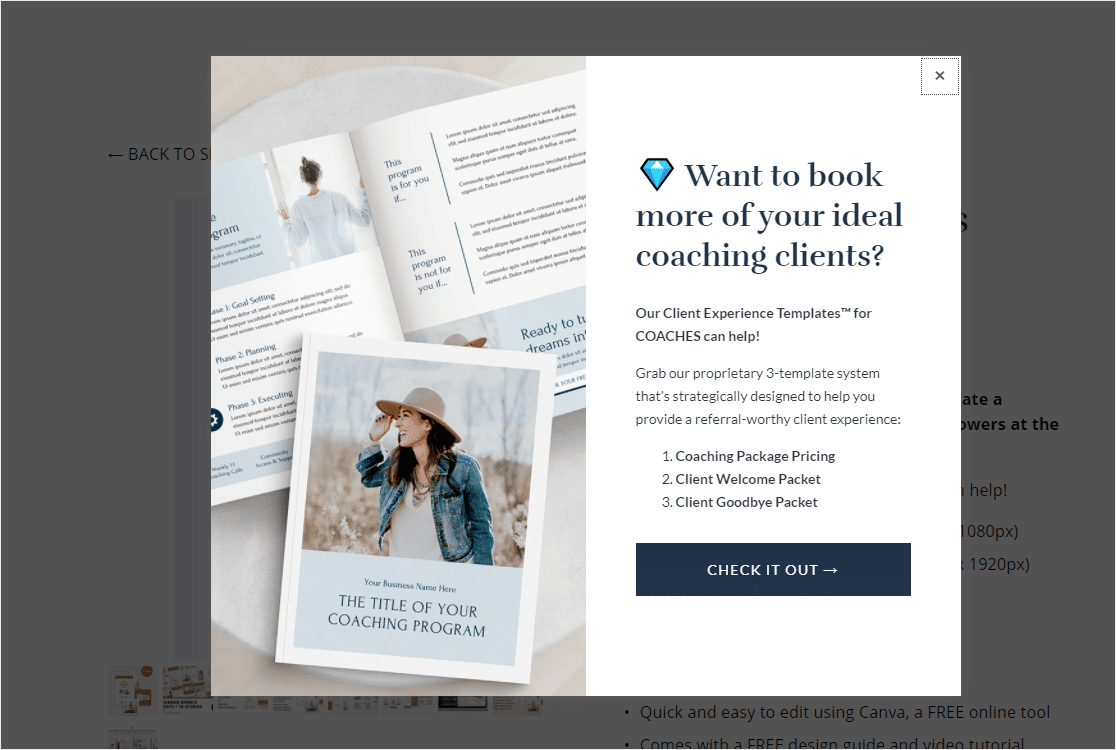 So that's what gated content is and some great examples of it. To recap, gated content is nearly anything that's "behind" a contact form.
If lead generation is part of your content marketing strategy and sales funnel, gated content is a must.
So, How Do You Use Gated Content?
Want to start using gated content to grow your small business website and engagement with your brand?
A very popular way to use gated content is to create a lead magnet form. This is a simple form that asks for an email address in exchange for your digital product. This can work for nearly everything on the list of examples above.
You could also use gated content on a membership website. Or, you can give your newsletter subscribers a password and put content behind a password-protected WordPress page so only those who get your emails will be able to access that content.
Here are some other smart ways to use gated content:
Place a form on a landing page.
Deliver the content as a lead magnet after a form is filled out.
Embed a form with relevant content inside a blog post of the same category.
Create a user registration form that lets logged-in users view your content.
…and more.
Once your gated content form is set up and ready, the options for how you can use it are nearly endless.
Next Steps: Build Your Gated Content Form
And there you have it. Hopefully, this post and these examples gave you some great ideas about what kind of gated content you want to use on your website forms to skyrocket your email list and revenue.
Your next step is to get started with WPForms Pro and create your gated content form today.
WPForms Pro can help you grow your website with gated content by:
Embedding your gated content forms on their own landing pages with the Form Pages addon.
Letting you set up a redirect on your form that sends people directly to your guarded content.
Making it super easy to build any type of form with a drag-and-drop, visual builder.
100+ templates to get you up and running quickly, including a Content Download Form.
Conditional Logic to let you segment your leads right on your form.
Instant notifications when forms are submitted so you and your team know when they've been filled out.
Access the User Registration addon to allow only logged-in users to see your content.
Charge for your gated content with Stripe or PayPal order forms.
Integrate directly with your email service provider to send an email series.
…and so much more.
So click here to get started with WPForms Pro today and experience the best WordPress form builder out there. There's a 14-day money-back guarantee so you have nothing to lose.
And if you liked this post, please follow us on Facebook and Twitter for more free WordPress tips and guides.