Want to lower your bills fast for your business online and need to cut expenses with open source alternatives? In times of uncertainty, a lot of businesses are looking for ways to lower costs by transitioning to free or low-cost software.
In this guide, we've put together a list of great open source alternatives to help you reduce SaaS bills for your small business.
What Is Cost Cutting Strategy?
A cost cutting strategy is a process that businesses can use to help reduce their costs in an effort to increase their profits. This helps to grow your returns and profits in the long run. And it can be especially helpful if your profits are down during times of global economic hardship.
So it depends on your services and products, but each company can have a slightly different cost cutting strategy.
But for small businesses operating all or part of their businesses online, there are a lot of common tools that can possibly be cut to reduce SaaS bills.
If you're looking to reduce SaaS expenses because times are lean, you'll want to look at your most expensive software first. Many of the tools you could be using are very expensive, but luckily there are less expensive alternatives that can do the same things.
Open Source Alternatives to Reduce SaaS Bills
If you're asking yourself how to reduce expenses and save money with open source alternatives to SaaS bills, this list should help get you started.
These are all powerful open-source tools that are free or low-cost to use.
1. SurveyMonkey Alternative for Polls
If the high monthly cost of SurveyMonkey is weighing on you, it's time to try the Survey and Polls addon from WPForms Pro.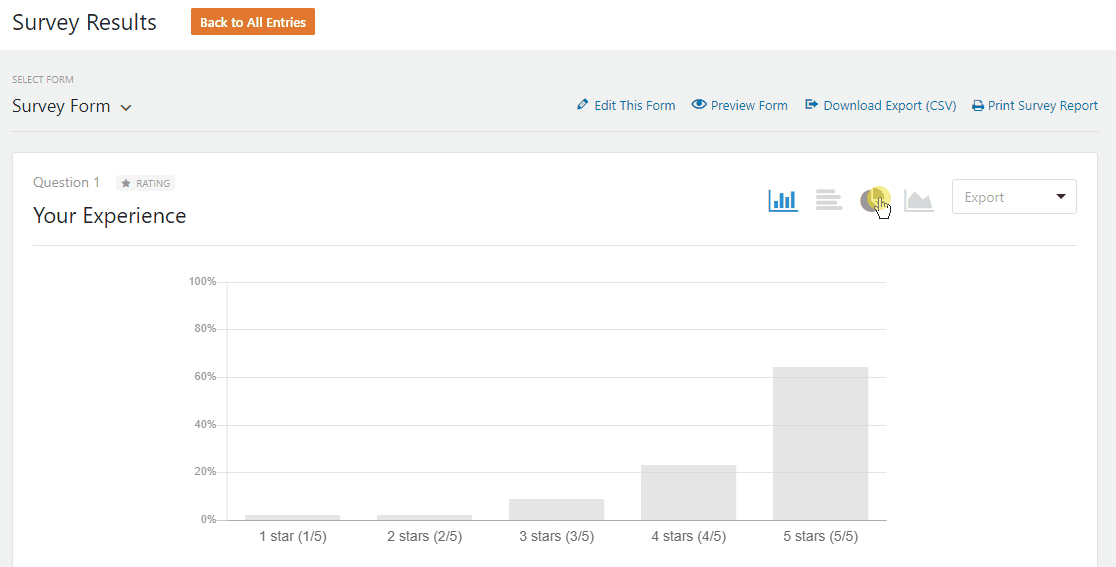 This addon is the best WordPress survey plugin available. Your customers will love to fill them out, so you can increase your conversion rates and get more data.
Feature include:
A gorgeous dashboard for data visualization
Easy to use even for beginners to build polls and surveys
It's customizable, so you can easily include survey fields like text fields, dropdown fields, checkbox lists, radio buttons, star ratings, and more
When you cut out excess spending and find low-cost alternatives to expensive software, your small business will benefit in the long run. Especially when you find a tool that can do more than just one thing.
2. Wix Alternative for Easy Site Building
WordPress.org is open source and can be set up to be self-hosted with Bluehost. It's the most popular Content Management System (CMS) out there.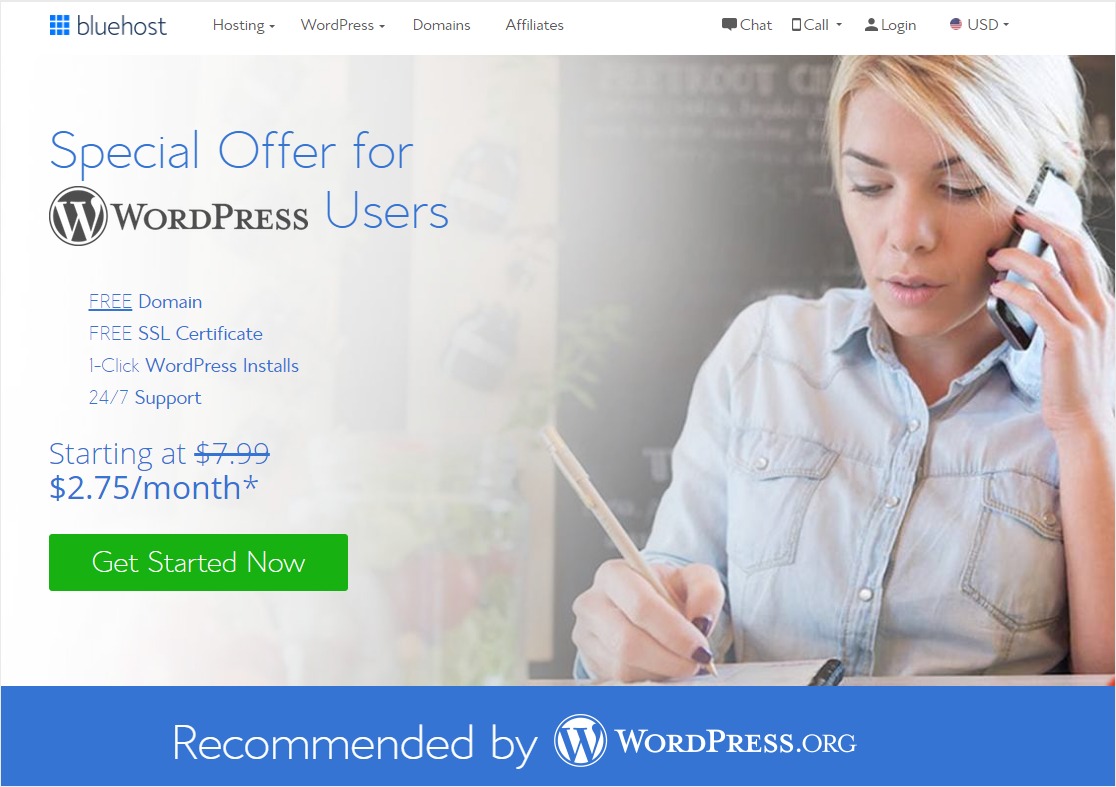 If you're using a website builder that has its own hosting platform such as Wix, you'll surely want to switch over to WordPress.org. The easiest way to do this is through Bluehost.
Here are some reasons people benefit from using WordPress.org for their websites:
The WordPress.org platform on its own is free. But you need somewhere to install it on a hosting platform where it will live on the internet.
This means you'll need to buy your domain name and hosting. We recommend Bluehost. You can get started for just $2.75/month, including a free domain.
Click here to get started with WordPress on Bluehost.
3. FormStack Alternative for NPS Surveys
Love NPS Surveys but finding FormStack is too expensive for you? Try NPS Surveys with WPForms Pro.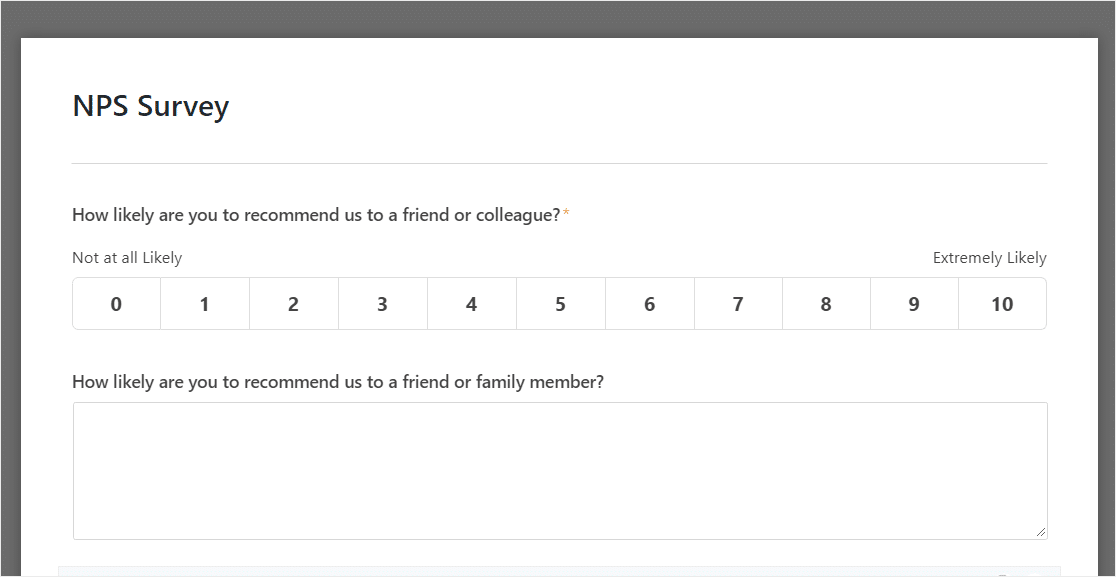 NPS Surveys are simple, effective, and loved by many. Luckily, you can use them with WPForms with multiple options:
An NPS Survey Simple Form template
An NPS Survey Enhanced Form template
Ability to add an NPS Survey field to any form
Remember, you don't have to overpay for form software to get NPS surveys. You can use an open source alternative like WPForms Pro instead and learn how to create an NPS survey form in WordPress today.
4. FormStack Alternative for Taking Payments
Use the Stripe addon, Authorize.Net addon, Square addon, and Paypal addon with WPForms if you're using FormStack to take payments.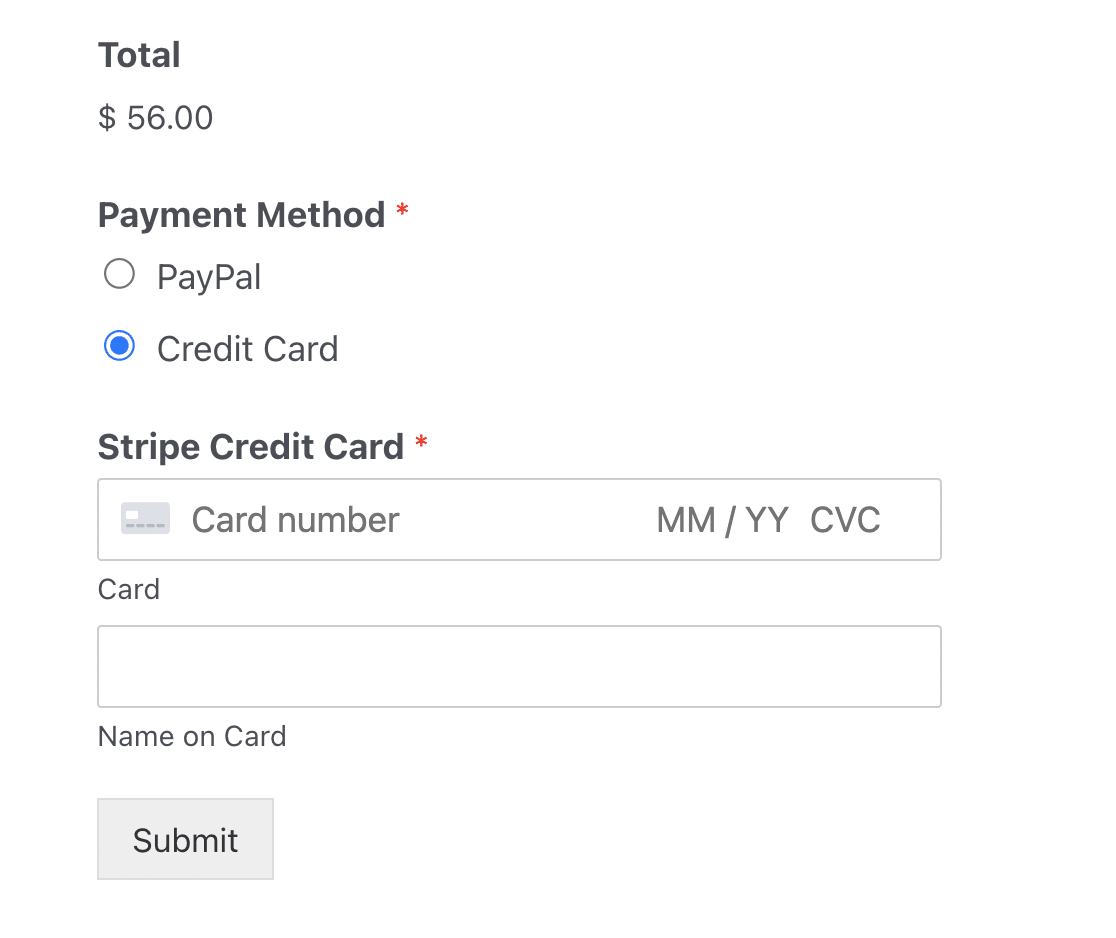 The Stripe addon with WPForms is great because:
You can install it with just a few clicks and connect it to any form
Easily take credit card payments without extra integrations or coding
Accepts recurring billing
It's so simple to accept Stripe payments on your website, and this addon comes bundled with WPForms Pro.
5. Heap Alternative for Website Analytics
MonsterInsights is an easy-to-use Google Analytics plugin for WordPress. In times when you are trying to reduce SaaS bills, using data-powered decisions to grow your business for free is an incredibly smart thing to do.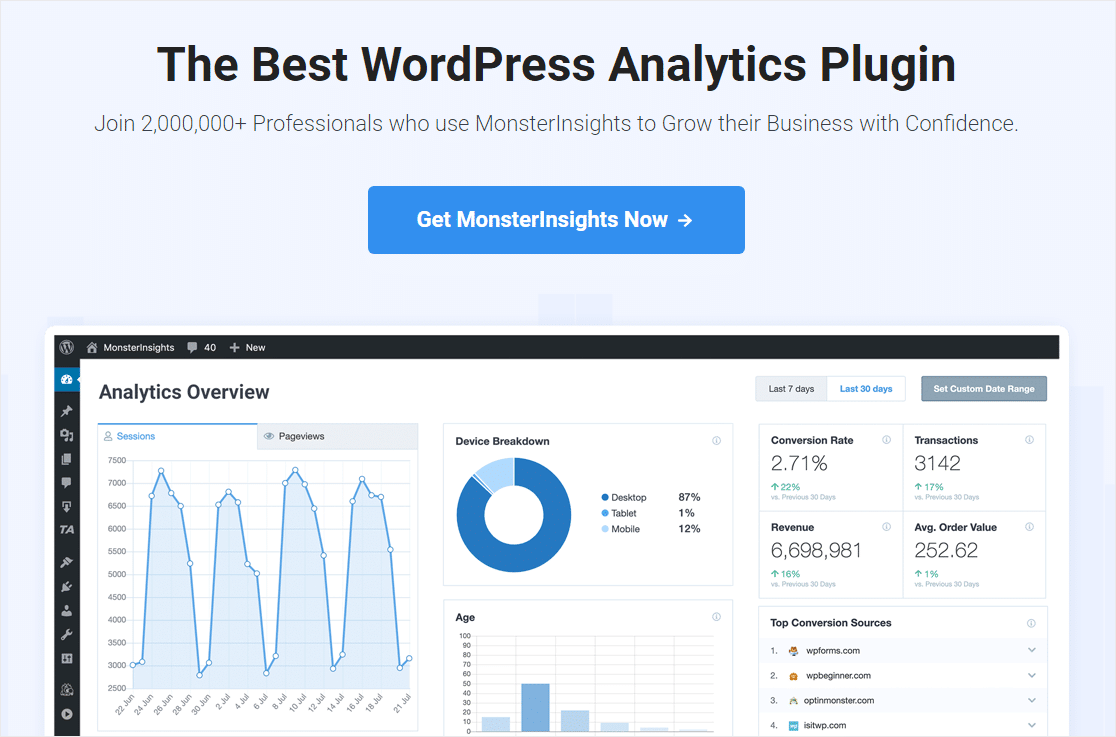 If you're using a tool like Heap to track user behavior, try MonsterInsights instead. Here's what it can do and why it's on our list:
Smart universal tracking makes sure that if your site visitors switch from a mobile device to a desktop, you'll still get accurate data
You can see real-time stats in an easy-to-read report found right on your WordPress dashboard
Easy to use, so you can set up WordPress analytics and start seeing insights in under 15 minutes without even needing to learn how to code
The premium version lets you track eCommerce statistics, traffic sources, advertisements efforts, and more
A behavior report that shows you exactly how people find your website
Click here to get started with MonsterInsights.
6. Typeform Alternative for Customer Surveys
Using the pricey Typeform platform for gorgeous customer surveys? Switch to using Conversational Forms in WPForms Pro to save tons of money.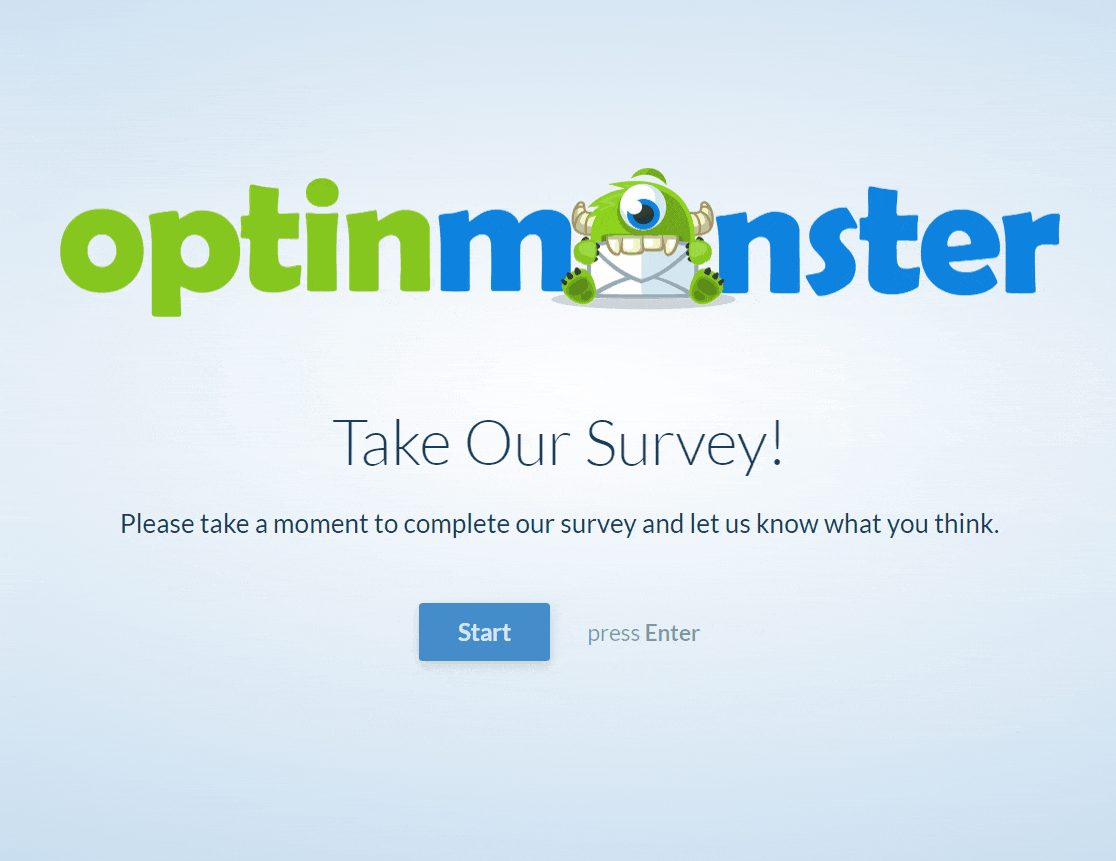 Conversational Forms is a fantastic alternative to Typeform because:
Typeform is very expensive when this open source alternative can do the same thing
You can set nearly any form up to be a conversational form
Boost your conversion rates by using these awesome forms that mimic having a chat in real life
For more details on conversational contact forms, check out our ultimate guide to conversational marketing.
7. Useproof Alternative for Social Proof
Use TrustPulse instead of Useproof if you need to save money on your SaaS expenses but still love how effective social proof is for your marketing.
With TrustPulse, you can use FOMO (Fear Of Missing Out) as a great psychological tool to drive more sales and conversions on your site through social proof. The free version can help you get more sales without dipping into your small business marketing budget.
You can easily customize your notifications to match your brand by changing colors, messages, and images
Display a live stream of recent activity like registrations, purchases, email signups, etc., that shows what actions people are taking on your site
Includes an easy-to-use visual builder so even beginners can use it
Set up a default notification to use during periods where you don't have any live activity to stream and display so there's always something to show
TrustPulse works especially great on eCommerce websites like WooCommerce, which also happens to be open-source.
Click here to get started with TrustPulse.
8. Gravity Forms Alternative for Conditional Logic
Love using conditional logic but hate how expensive Gravity Forms is for this basic feature? Switch to WPForms and you'll get access to Conditional Logic without a huge bill.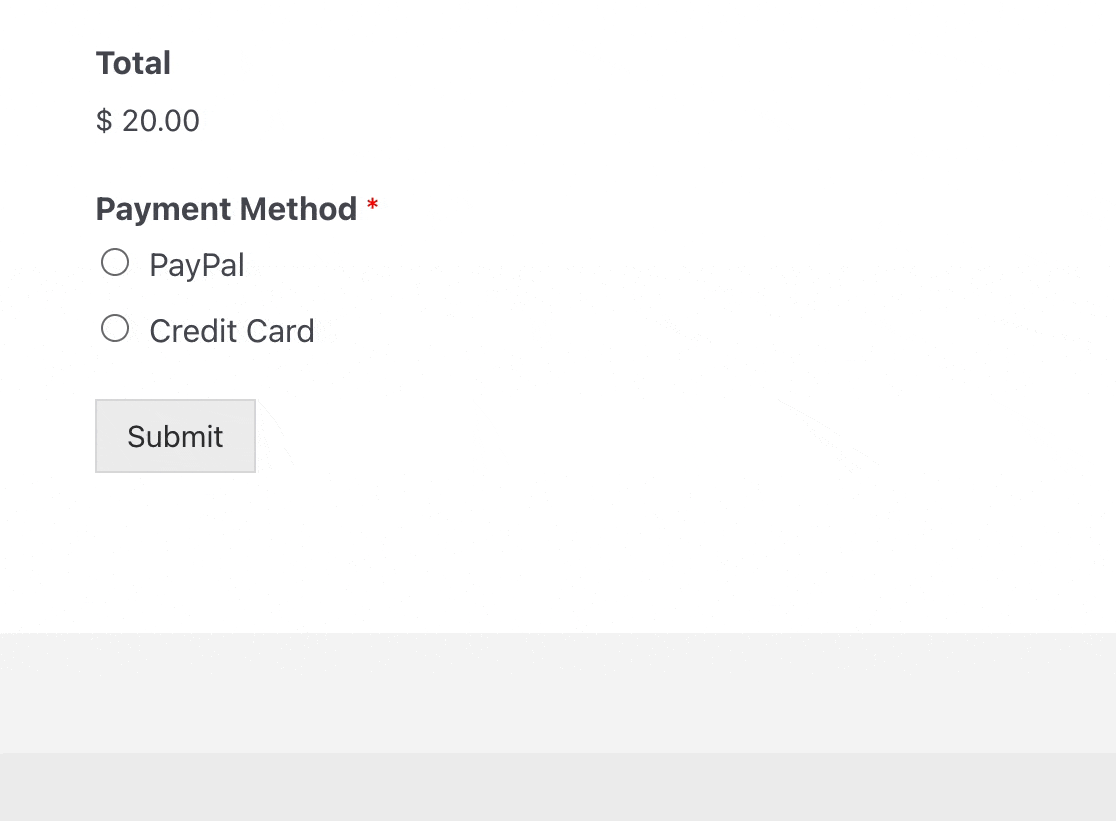 It's super easy to add conditional logic to your forms. And just because it's more affordable doesn't mean you lose any great features. You can still:
Show or hide fields based on previous choices
Offer multiple payment options
Segment your email list by subscribing users to different newsletters based on their choices
With WPForms, you can create smart forms using conditional logic at a super reasonable price, and save your business money.
Here's a post that compares the features and pricing of Gravity Forms vs Ninja Forms vs WPForms.
9. Shopify Alternative for Online Stores
Instead of paying an arm and a leg for Shopify, you can take back control of your online store and eCommerce website with WooCommerce.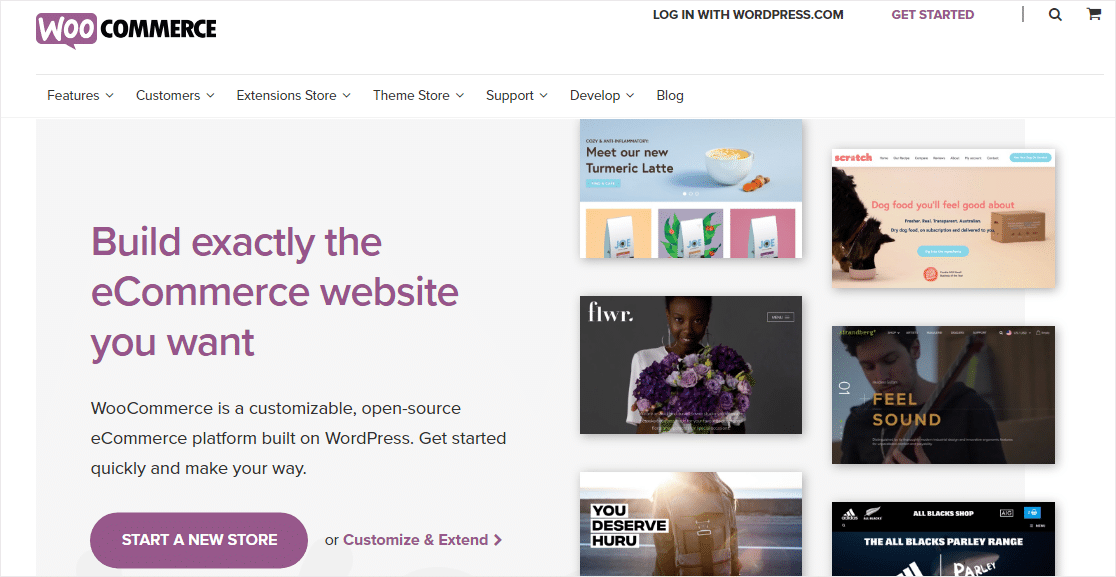 WooCommerce is a free platform for people to sell products online, and it's the most popular one out there. If you're selling things and want to optimize your eCommerce efforts, this is the tool for you.
There's tons of flexibility with this online shop creator because it gives you complete control over the design and functionality of your website if you're on WordPress.org
Offers a wide range of shipping options, such as free shipping or shipping that's calculated in real-time, with helpful WooCommerce plugins
You own all of it, so you never have to worry about a 3rd party platform taking your store's data
Grow profits by using live sales notifications for WooCommerce to skyrocket your income online while reducing SaaS costs
And if you're not ready to launch your online shop because you're just setting things up, check out the best coming soon WordPress plugins and themes to start ranking right away.
10. Leadpages Alternative for Landing Pages
Leadpages, a popular SaaS tool for landing pages, can cost a pretty penny. But you can use the Form Pages addon from WPForms to create gorgeous landing forms easily.
And even though it's affordable, Form Pages from WPForms lets you:
Add custom logos
Easily build landing pages with no coding
Use premade templates and color schemes
You'll save a ton of money using WPForms over Leadpages for your distraction-free landing pages because WPForms can do so much more.
11. Squarespace Alternative for Beautiful Websites
Squarespace is known for both having very pretty site templates, plus costing more than a self-hosted website in the long run. Instead of paying all that money to Squarespace, you can install the Astra theme on your WordPress.org site and have complete control of your website and the design.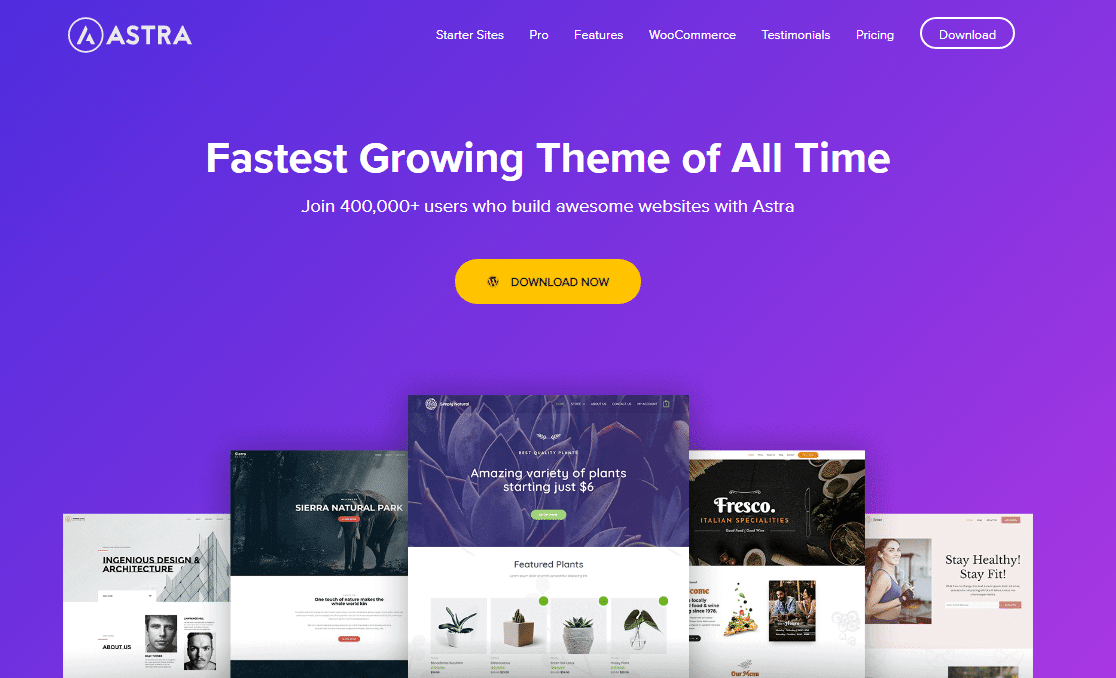 Astra is an open source WordPress theme that makes so much sense to use if you're on a budget. That's because it makes it so easy to build your own site, without needing to hire and pay for a developer. Here are some highlights of this amazing theme:
Tons of customizable options
Modern ready-to-go web designs to make your website look professional
Works with visual page builders
100% open source and developed transparently on GitHub
A free WordPress theme that's reliable and lightning-fast like Astra is a great way to impress all your potential customers and get those leads you'll need to increase profits during cost cutting times.
12. JotForm Alternative for Form Templates
Love how you can easily build a form on JotForm but don't love the cost? You'll be excited to learn that WPForms offers Form Templates so you never have to build a form from scratch, and you can reduce your small business bills by switching software.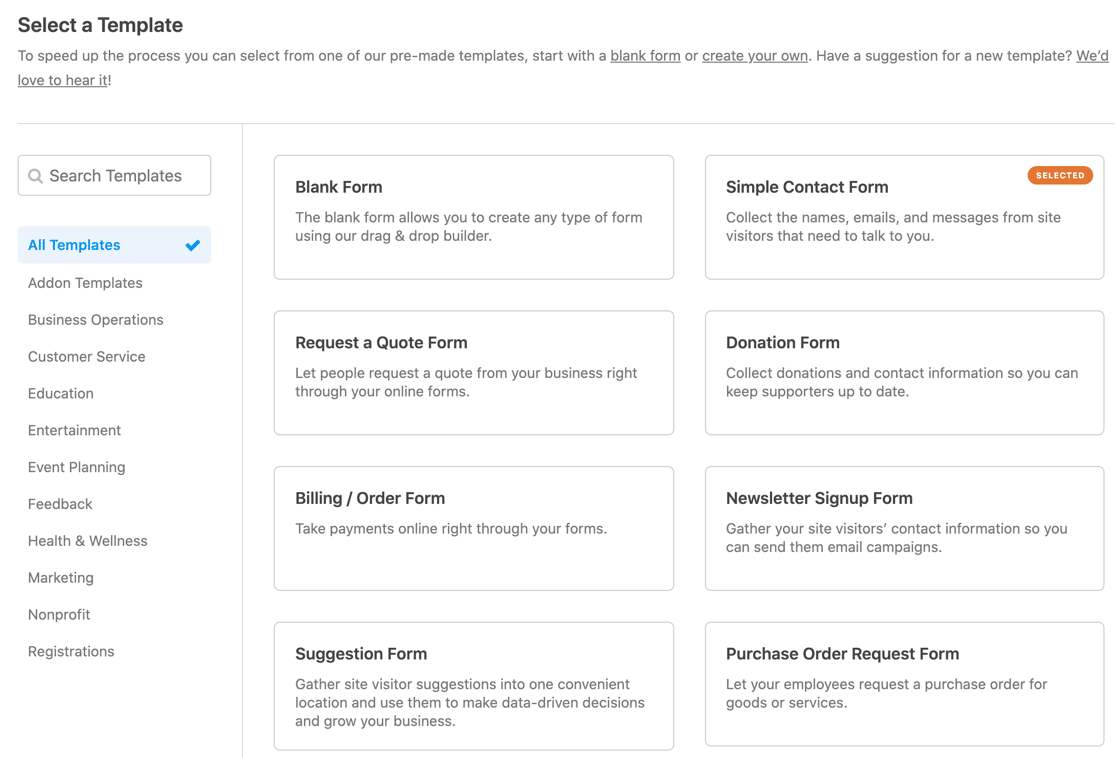 WPForms did the hard work for you and built tons of form templates for you to get up and running quickly, like:
Simple contact form
Request a quote form
Emergency contact form
Event planner form
Online event registration form
Order forms
And more…
Check out the 100s of pre-made web form templates WPForms offers to see why WPForms will save you so much money over JotForm.
13. HootSuite Alternative for Social Media Management
HootSuite pricing can really add up over time. But social media management is important, so you should try BuddyPress.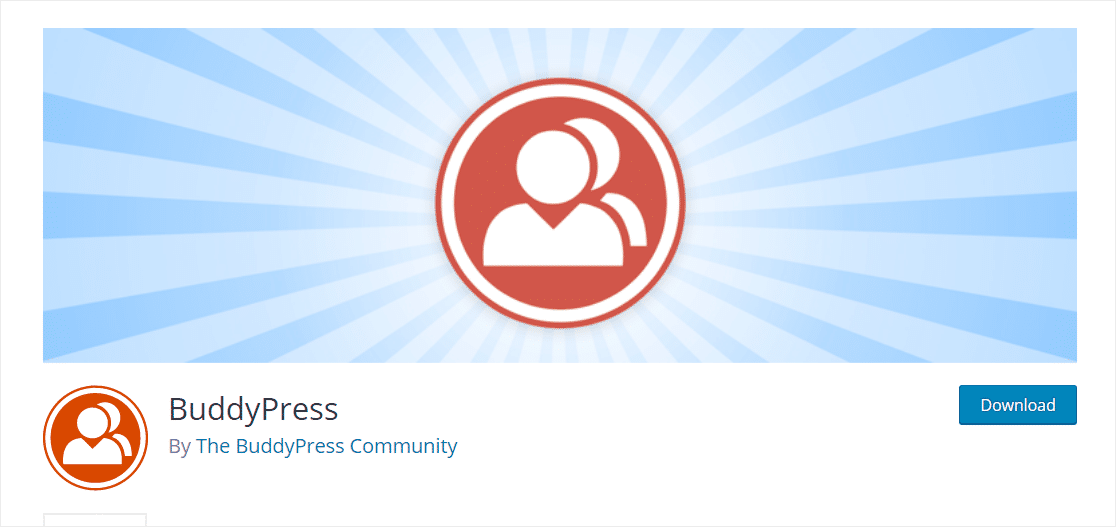 BuddyPress is the ultimate open source community-building tool. Instead of spending money on social media management software, this free alternative will easily help you reduce SaaS bills and keep your business profitable. Some of BuddyPress' best features include:
Encourages massive engagement between and from your social media followers
Allows people to create user profiles
You can generate groups
Includes activity streams you can show to users
Engage people further with notifications
And because it's open source and there have been a ton of awesome volunteers working on it, you can get BuddyPress in multiple languages. This is great if you're trying to make your website multilingual.
Want more ways to boost your social media following? Check out the best social media plugins for WordPress.
14. Microsoft Office Alternative for Docs and Spreadsheets
Paying monthly for Microsoft Office? You should try using the free alternative, OpenOffice.

OpenOffice is a good, free, open source alternative to Microsoft Office subscriptions if you're trying to reduce SaaS bills. Some of the features of this popular software include:
Completely open source and always free
Offered on more platforms than just Mac and PC, including Linux, BSD, Solaris, and OS/2
Includes tools like a word processor, spreadsheets, database, presentation editor, vector drawing tool, and a formula editor
Ability to read and write files in Microsoft formats
With its entire office productivity software suite at your fingertips for free, OpenOffice is a great option for lowering business costs.
15. Typeform Alternative for CRM Integration
Think pricey Typeform is the only way to send your form entries directly to your CRM as a lead? It's not! You can use the Zapier addon for WPForms Pro.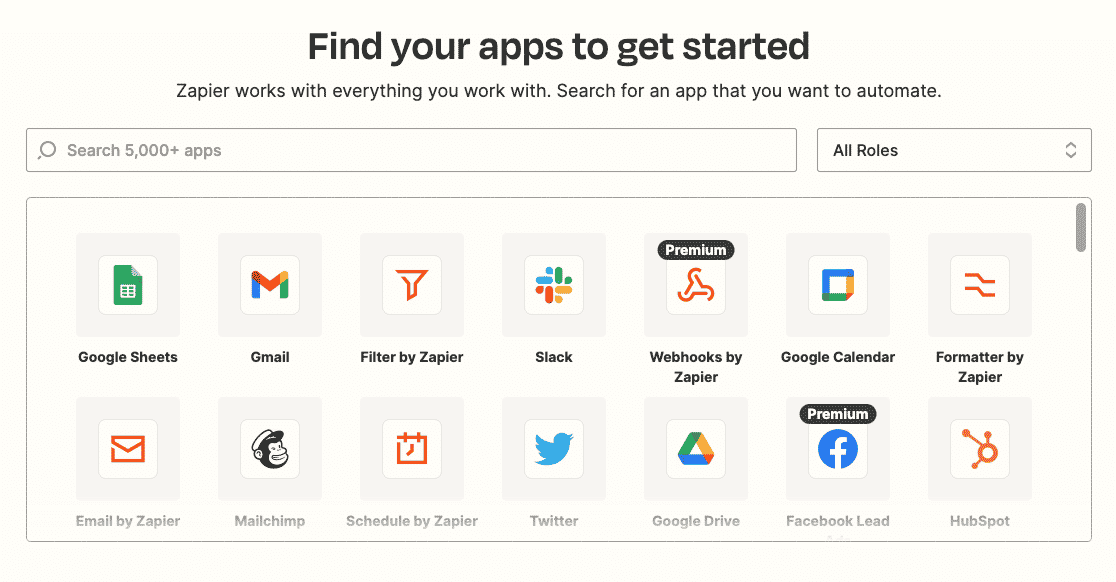 Some of the CRMs you can set up WPForms to automatically connect to include:
Plus, WPForms has built-in integrations for a lot of popular CRMs, including HubSpot and Salesforce.
If you've been worrying about how to afford forms that can talk to your CRM, don't worry. Typeform isn't the only one, and WPForms is a much more affordable alternative.
16. JotForm Alternative for Email Marketing Integration
For a much more affordable alternative to connecting your online forms to your email marketing service, you can switch to WPForms Pro.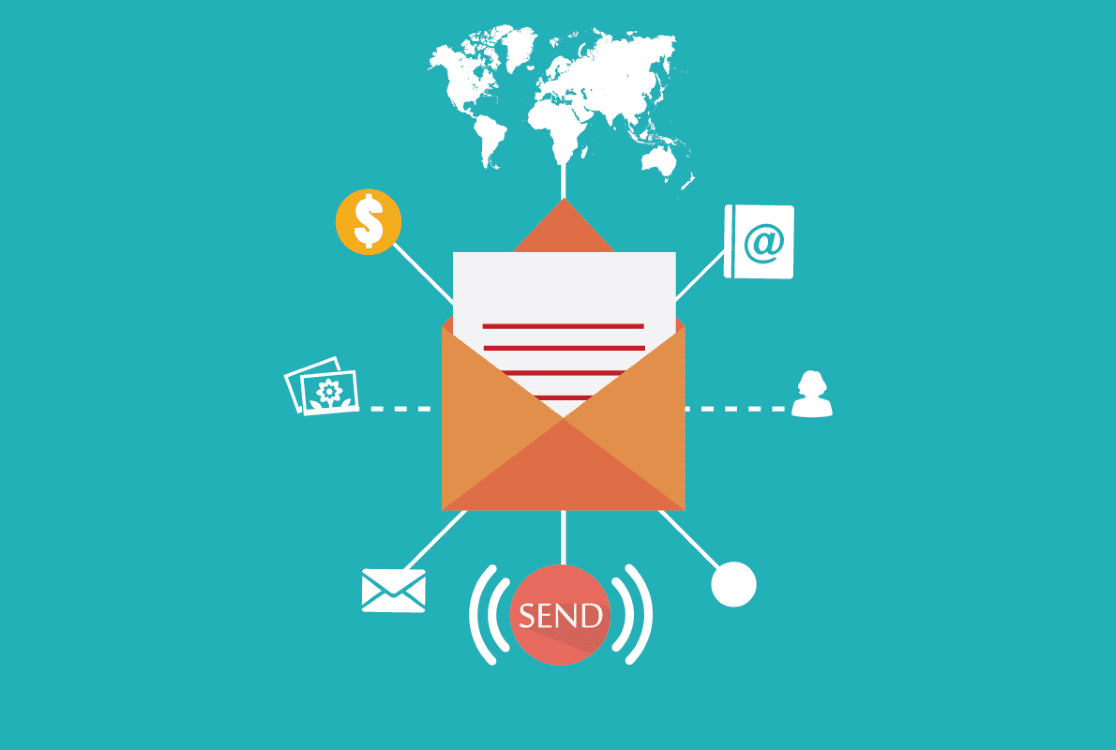 WPForms has email integrations with the most popular email marketing services, including:
Email marketing integrations don't have to be expensive. WPForms Pro has got you covered by connecting your forms directly to your email marketing provider so you can build your email list fast.
Cut Costs With WPForms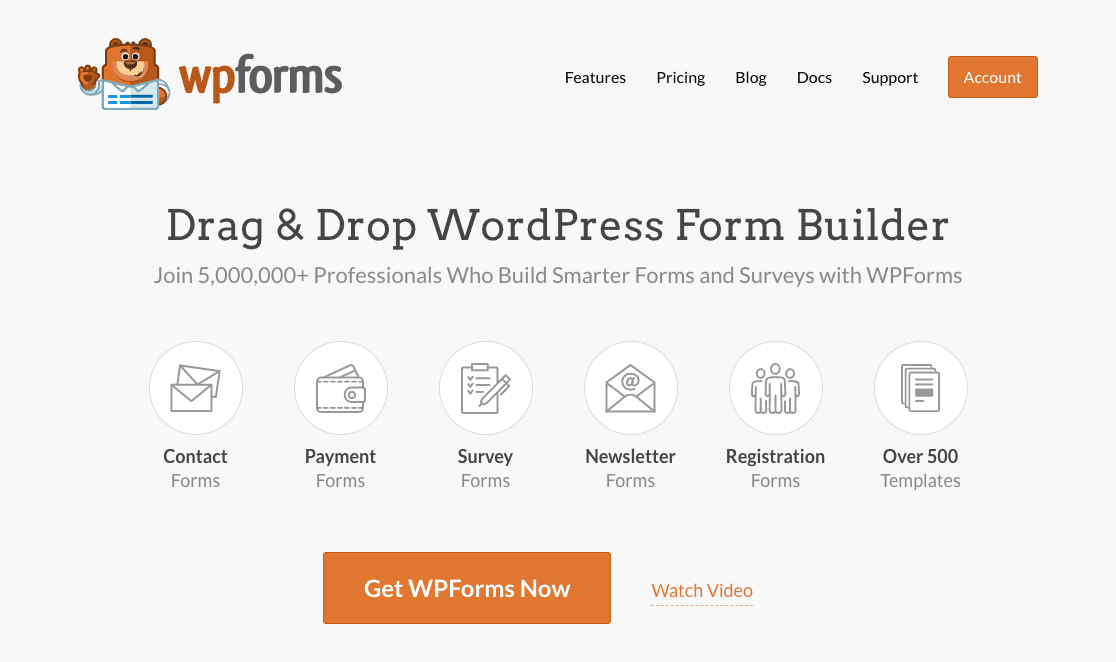 Some online tools and form builders aren't incredibly budget-friendly for small businesses. Luckily, WPForms is an affordable alternative to expensive software like Typeform, and the Lite version on WordPress.org is also open source. Many of the tools on this list are very expensive, so luckily there are less expensive alternatives that can do the same things.
This solid form builder can help your business save money in the long run with these powerful features, all offered in WPForms Pro:
Pre-built form templates to make it even easier to create contact forms, so you never have to start from scratch
It's 100% responsive so your forms look fantastic on all devices
An amazingly easy drag-and-drop interface to build your forms
Use reCAPTCHA, Custom Captcha, hCaptcha, and WPForms form token spam protection to prevent spam submissions on your web forms
Multi-step forms to help improve your form conversion rate and profits
Smart conditional logic to show or hide form fields based on previous answers
Geolocation to show where users are located
Make more money by collecting payments on your website using Stripe, Square, and PayPal
A form abandonment feature that lets you grab an email address from a form even if visitor don't finish filling it out
Surveys and Polls that let you capture data from visitors and check out the results right on your WordPress dashboard
Build contact forms with AJAX, so your webpages don't reload on form submission and users stay on the page
And more…
Click Here to Get Started With WPForms Pro Now
Next, Find More Small Business Tips
And there they are! The world's best open source alternatives to help you reduce SaaS bills and save your business website money online.
So what are you waiting for? Get started with the most powerful WordPress forms plugin today. WPForms Pro offers a 14-day money-back guarantee.
You might also be interested in making sure you're up to speed on the most effective small business marketing ideas out there.
And if you like this article, please follow us on Facebook and Twitter for more updates from our blog.