No matter how large or small your website is, there should be ways to translate your forms for multiple languages.
And that's why we're thrilled to announce our partnership with WPML.
This collaboration makes your website and forms accessible to even more people and customers across the globe, so you can continue to grow your business online. Let's dig in and check out what this means for you, your forms, and your website.
Translate All Parts of Your Forms
WPML is a powerful and reliable translation plugin that makes building multilingual websites a breeze.
In fact, WPML can help translate every inch of your website, including:
Forms
Pages
Posts
Menus
Theme Text
And More…
This type of control is important because if your site is only in English, you could be ignoring a large portion of potential clients, since only 25% of the internet population speaks English.
But now, WPML is integrated with WPForms. So you can use their WPForms addon to make your website translations go even further, and your forms reach even more people.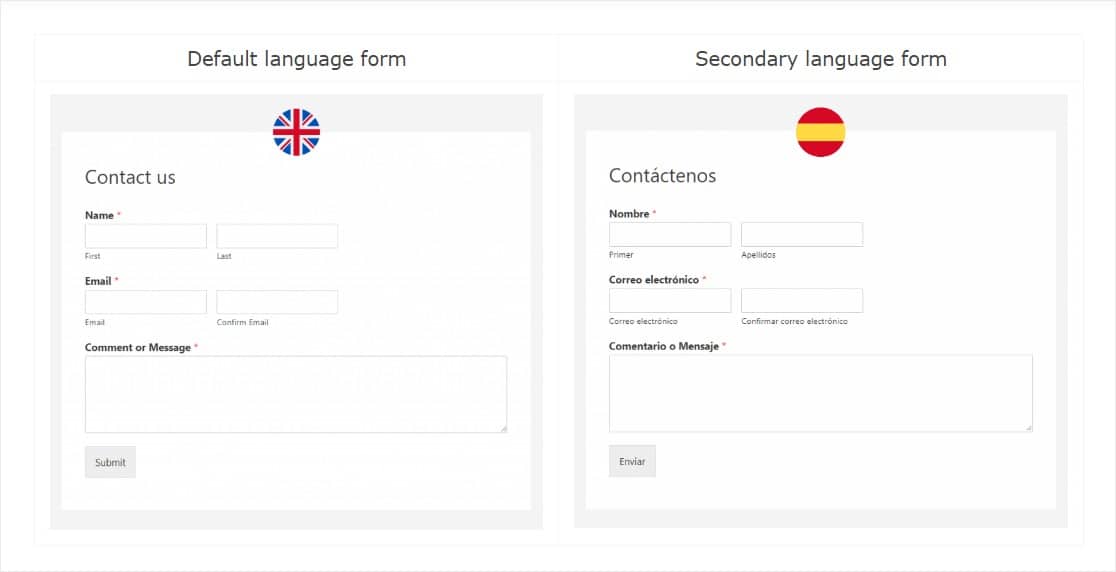 Deep Control for Advanced Translations
If you're looking for a deep level of control over your translations, WPML is for you.
And if you're a developer, a technical user, fluent in multiple languages, or if you'd like to take more manual control over your site translations, then WPML will be a great tool for your WordPress website.
Once you have WPML and WPForms set up, you can easily translate your forms right in the block editor.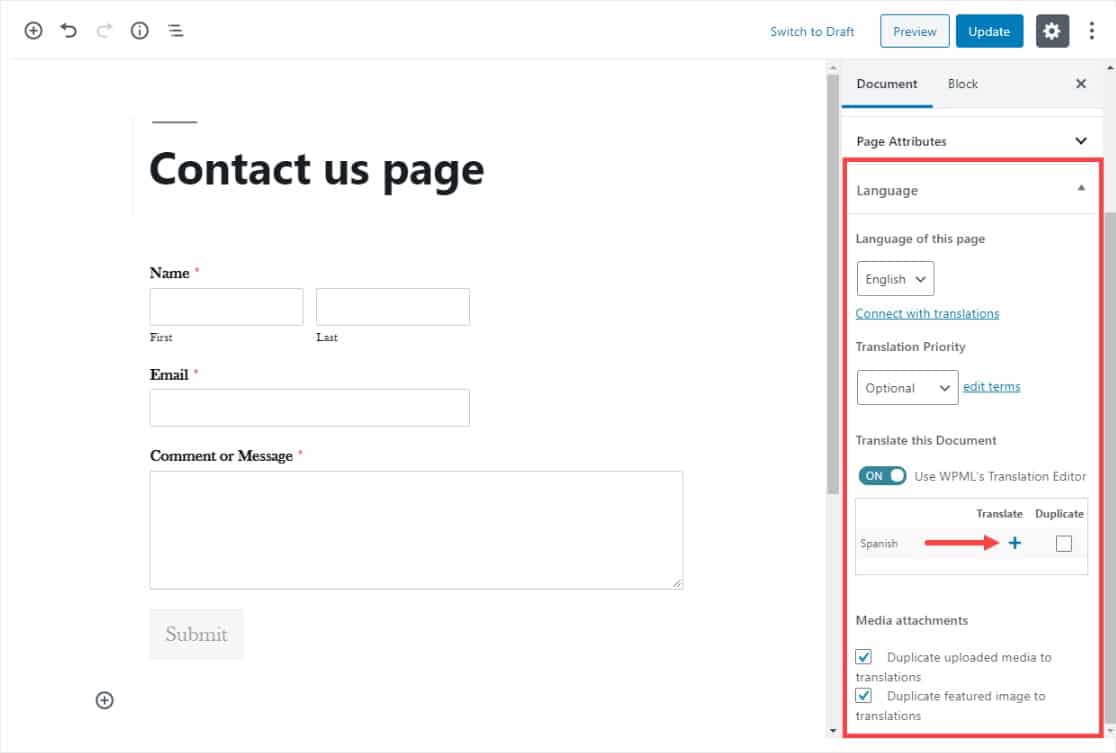 You can even customize translation manually or automatically for your forms fields, and even the form submission notification message.
So whether you're building an online order form, a simple contact form, a newsletter optin, or any type of form, you can use WPML to translate your form into tons of different languages.
Fantastic Compatibility
If you're on the hunt for a multilingual translation tool that's compatible with other plugins, WPML is sure to impress.
It not only works with WPForms but also with the other popular WordPress plugins including:
We're very excited to partner with WPML to bring website owners and developers even control over translations on their forms and websites.
Not using WPForms yet? Click here to get started with WPForms today.