Looking for the best survey Data Visualization Tools so you can see your survey results in a graph?
Survey Data Visualization Tools help you understand the valuable survey results you collect on your website so you can make data-driven decisions to grow you business online.
In this guide, we'll show you the very best Survey Data Visualization Tools out there.
What Is Data Visualization?
Data Visualization is a way to help people understand the meaning and impact of their text-based data by placing it into a visual context, such as a pie chart or a bar graph.
The goal when using Data Visualization in business is to expose and recognize data trends and patterns with data visualization tools, which can lead to more effective decision making.
Data Visualization Tools can range from complex Business Intelligence (BI) software suites for huge companies to simple and user-friendly website plugins perfect for small business owners. Let's take a look at the best of both worlds in data visualization.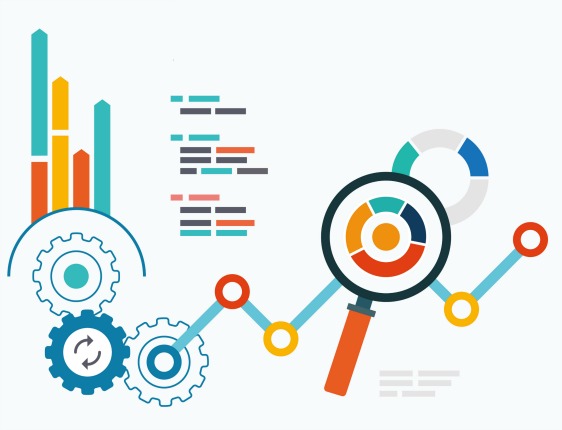 What Are the Best Data Visualization Tools?
To get the most out of your website surveys and all the info they collect, you'll want to make sure you have the best tool for your business needs.
So here are some of the best Data Visualization Tools that will help you see your survey results:
If you've ever asked yourself how do I make a chart for survey results or how to summarize survey results, you'll love WPForms because the WordPress plugin will do all that for you automatically. With the Surveys and Polls Addon, you can get some of the same benefits of expensive enterprise software without the price tag.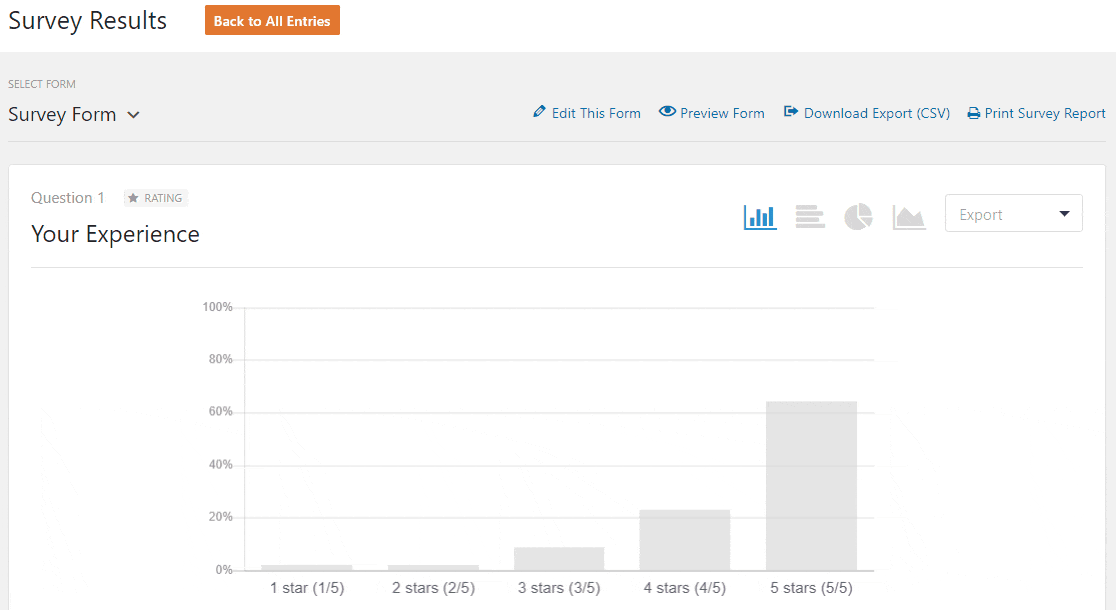 Click Here to Start Making WPForms Surveys + Polls Now
RafflePress is a simple but effective way to conduct surveys and boost your online growth while hosting a giveaway on your WordPress site. You can encourage engagement by giving visitors extra entries for completing your survey or poll. That way,  you can get valuable insights you need to grow your business while also using one of the best giveaway plugins around.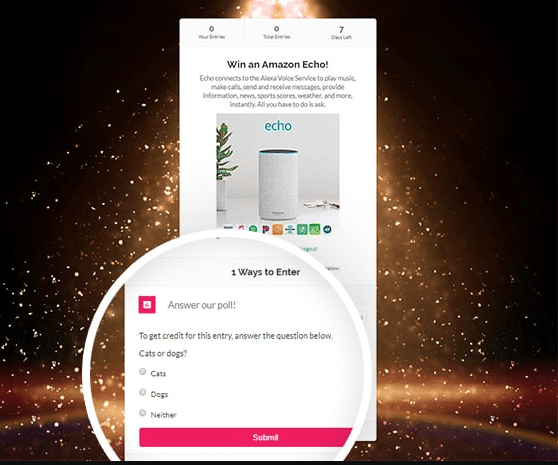 Plus, the data visualization interface is straightforward and easy to understand.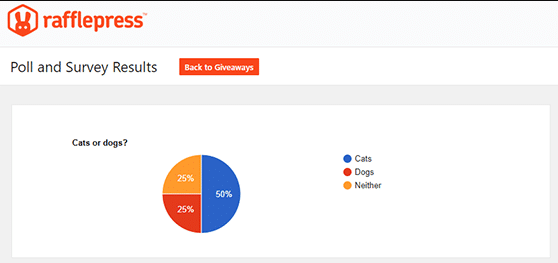 Click Here to Get Started with RafflePress Now
Visualizer is a table and charts manager plugin that's fantastic for data visualization on your WordPress website. You can make responsive, customizable charts, tables, and graphs that can be edited in real time right on your posts. Plus, you can import existing data from Google Spreadsheets or CSV files.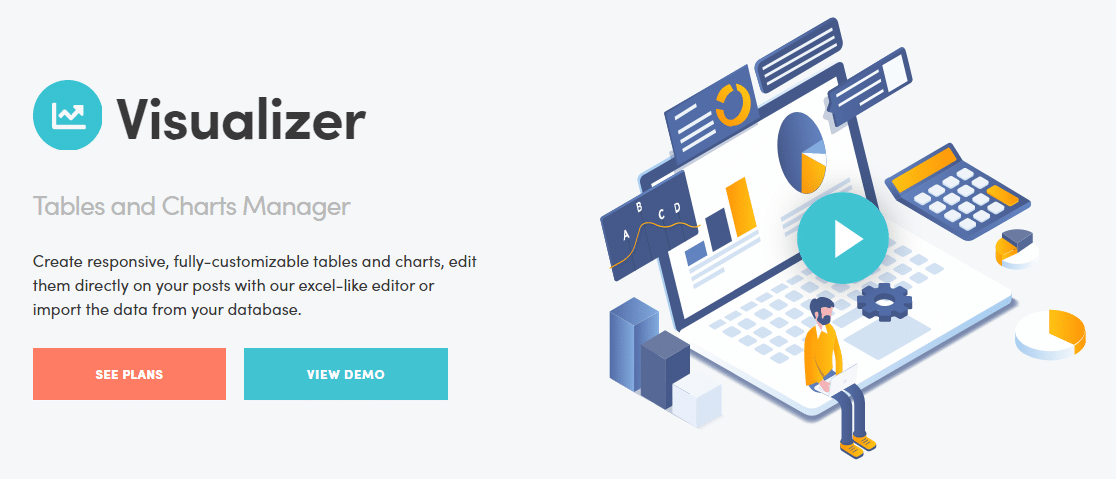 4. Salesforce
Although you may need to use a Salesforce Administrator to help set things up, Salesforce's enterprise-level, robust reporting features let you view survey results easily using Salesforce Surveys.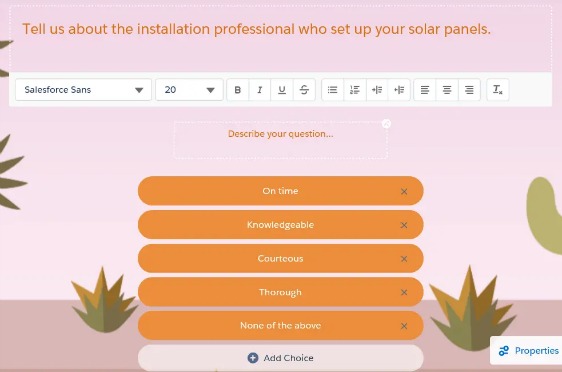 5. Zoho Survey
This software lets you customize your reports so you can check out response trends. They also have mobile-friendly survey reports. Zoho Survey is a well-known tool and it can be used in both big businesses and with small business owners as well.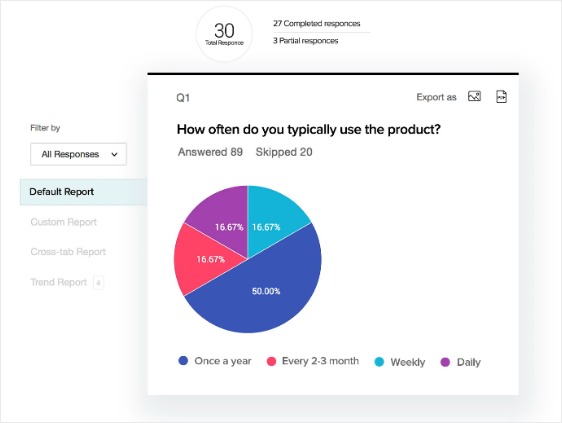 6. Tableau
Tableau is known for its visual data analysis, and that definitely includes survey results. It's popular for large companies to use, but they also offer a personal license called Tableau Creator and a completely free version called Tableau Public. Plus, one of the coolest features in Tableau is the instant geocoding that turns location data into interactive maps.
7. Sisense
When it comes to visualizing survey data, Sisense is definitely one of the best tools. The survey analytics dashboard from Sisense is super in-depth. They're known as a powerful reporting software that lets users easily transform data into interactive reports.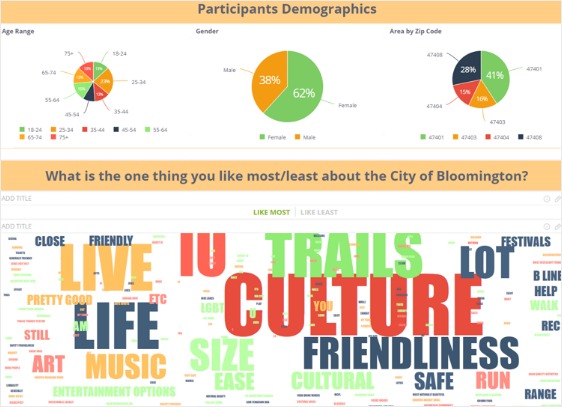 If you're looking for a data visualization tool that lets you design engaging reports with customized fonts, colors, icons and images, Venngage is worth checking out. You'll have to copy and paste your data from a spreadsheet directly into the software. But, if you're looking for an impressive way to display your data for meetings, Venngage has got you covered.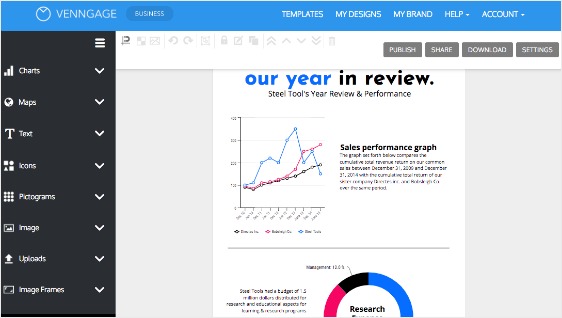 9. PiktoChart
For digital brands, a viral infographic can be a great way to get targeted visitors to your website. PiktoChart helps you put together a visual story without needing much design knowledge. You can even send it to your email list to keep them engaged and boost your email marketing efforts.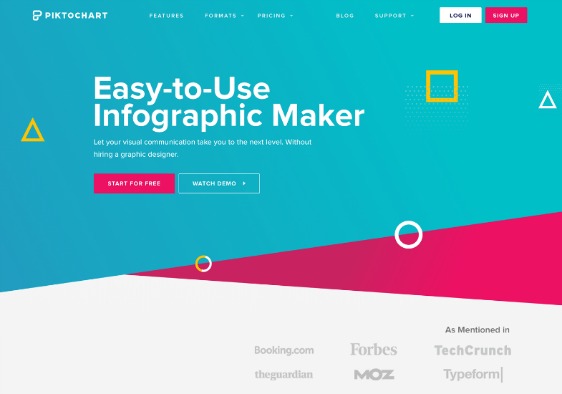 10. eSurveysPro
This software has a simple interface and provides easy, straightforward reporting. In addition, they offer a free version that lets you access 14 different survey question types. Plus, the upgraded versions of eSurveysPro lets you filter your reports so you can customize the way you view your data.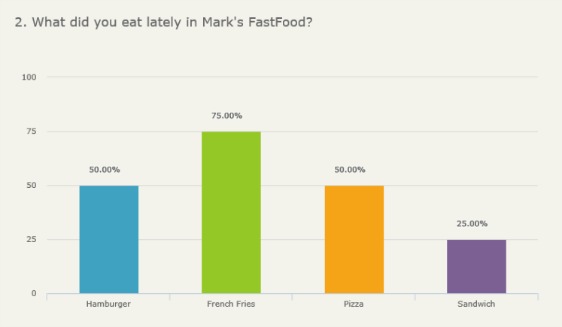 11. SurveyPlanet
SurveyPlanet is a simple and straightforward way to visualize your survey data. It's easy to use and has a clean and organized interface. It's important to note you can't change the design of the surveys, but the basic reporting is a great way to take an uncomplicated look into your data.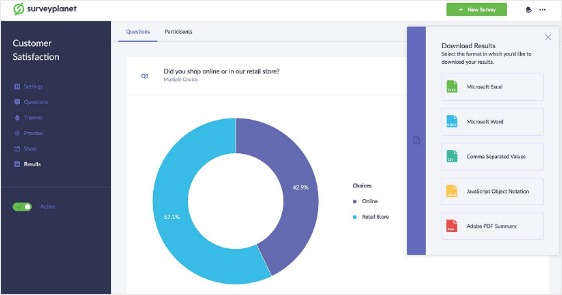 12. Microsoft Power BI
Another powerhouse on our list of Data Visualization Tools is Microsoft Power BI. You can create all kinds of reports with this software to visualize your data. Plus, you can view and interact with your data on any mobile device by using the Power BI Mobile app available in the AppStore, Google Play or the Microsoft Store.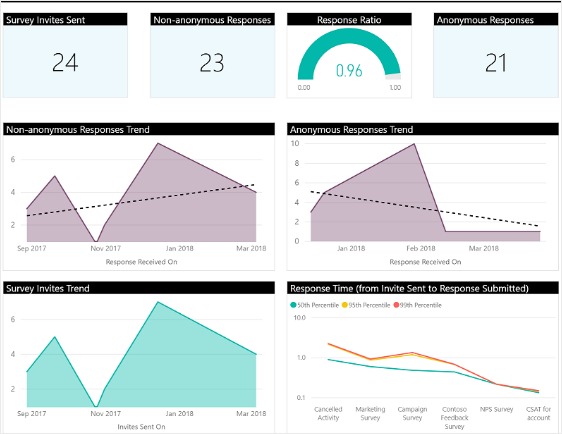 13. Chartio
This data visualization tool is known as being very powerful. Chartio is feature rich and can show you not only your survey results, but also tons of other things like KPI dashboards for operations teams. In addition, Chartio has a drag and drop builder and also lets you write SQL which is great for advanced users.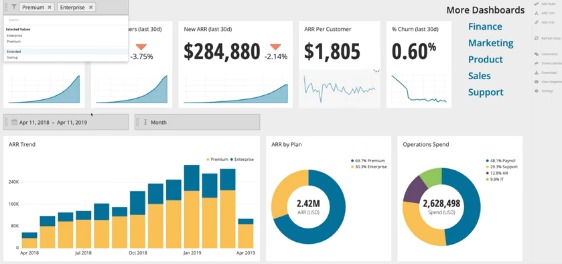 14. Qualtrics
With this well-known software, you can share and collaborate on survey reports that automatically update in real-time, so everyone in your organization has the latest insights. You can also use it to connect with outside data sources. In addition, you can use heat map visualization if you're gathering the location of your audience in your surveys.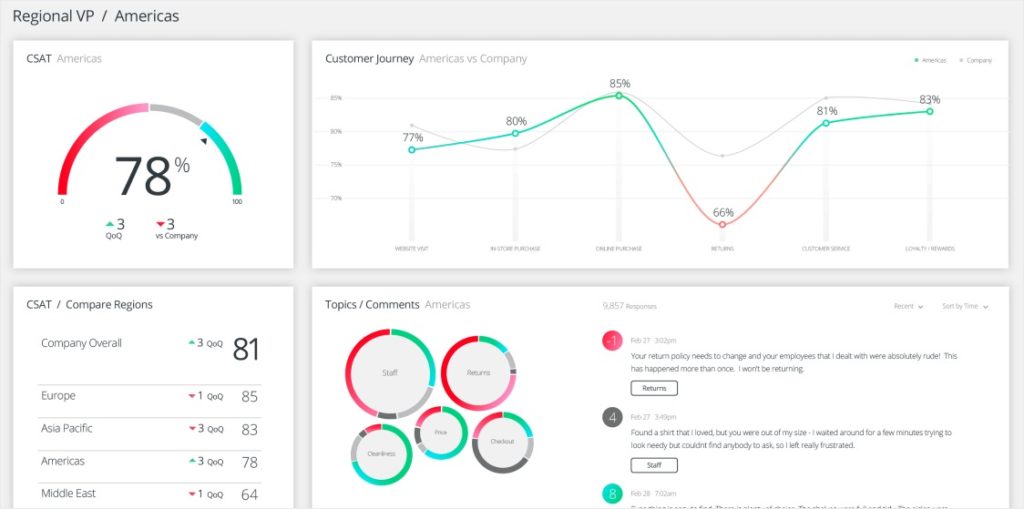 15. SurveyGizmo
SurveyGizmo is easy to use and lets you create surveys as well as generate basic reports to visualize your data sets. Although the user interface is a bit dated, they offer a free version with access to some features to let you check out basic parts the software.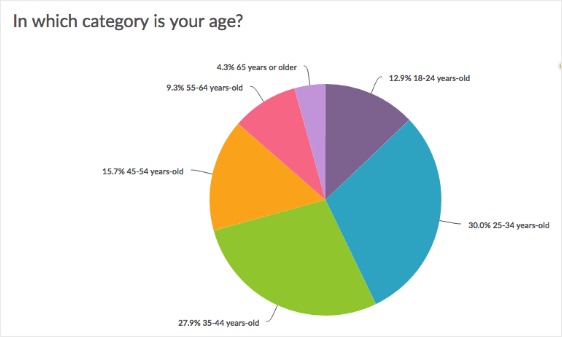 16. Domo
Domo, a cloud-based Business Intelligence software, definitely has the ability to let you visualize your survey data. It has a lot more features than some of the others on this list including the ability to connect with tons of other survey software, making it an extremely robust data visualization tool.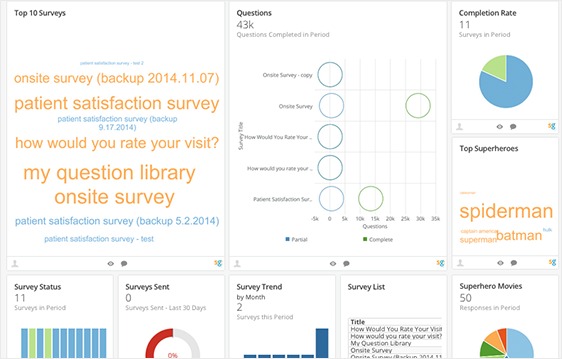 17. Google Charts
Although very basic, another simple data visualization tool to check out is the Google Charts tool. It comes with interactive charts and data tools for visualization if you've already got the data that you need and just want to see it visually. Plus, it's open-source and completely free.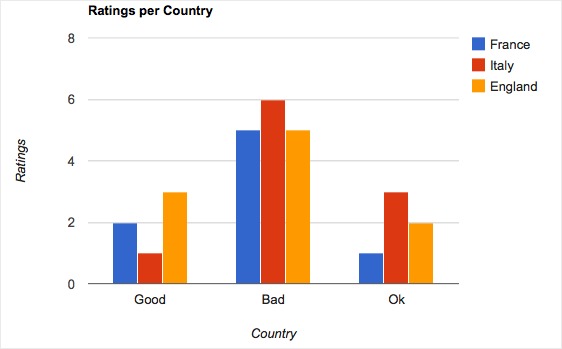 18. KeySurvey
KeySurvey has a straightforward and customizable dashboard for you to view your survey results, with a lot of different chart types. It's got a bit of a learning curve, though. Once you've figured out how to use the software, you'll likely find that it's incredibly helpful.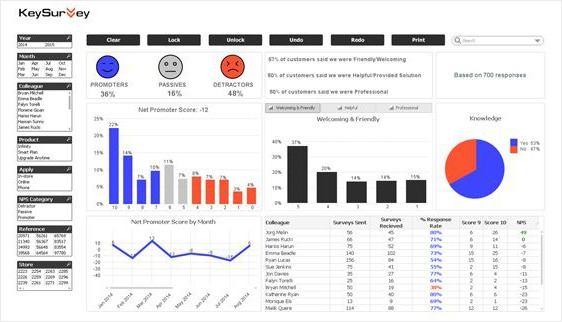 19. QuestionPro
QuestionPro offers a Real-Time Summary that gives you a quick overview of data that's happening right now. They're also known for having fantastic customer service and for being super user-friendly. This tool also lets you post surveys directly to social media since they integrate with Facebook, Twitter, and LinkedIn.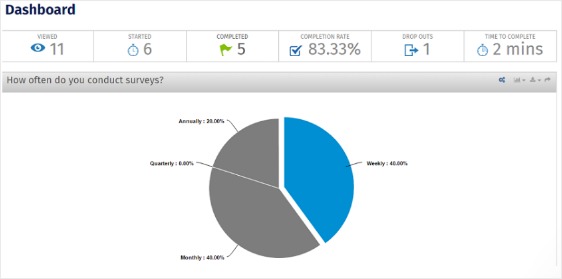 Best Survey Data Visualization Tool for WordPress
There are tons of Data Visualization Tools that let you make survey forms and view reports so you can visualize your survey data. But not all of them let you embed your forms into WordPress.
Another important thing to note about many of these tools is that the data is stored on 3rd-party servers. In other words, you can't always customize things.
In addition, some of these tools limit to the number of responses you can get. So you have to pay extra to get more responses and that price can really start to add up.
WPForms
With WPForms, you can run surveys on your own website without relying on 3rd-party servers or spending a ton of money.
And with the powerful Surveys and Polls Addon, you can easily create surveys on your website in minutes. On top of that, WPForms is a fantastic data visualization tool that automatically builds beautiful reports from your survey data. Take a peek at the video below to see it in action.

The WPForms Survey and Polls Addon includes:
Powerful drag and drop form builder to create surveys
Smart survey fields like Rating, Likert Scale, and others
Support for Net Promoter Score (NPS) Surveys
Conditional logic to display different survey fields based on user input
Gorgeous interactive survey reports with bars, graphs, charts, and tables
Export survey graphs as JPEG, PDF, or Print Formats
Export survey results as CSV to use elsewhere
Final Thoughts
So there you have it! We hope this list of the best Data Visualization Tools helped you find a tool that will work best for you. Now learn how to write a summary of survey results so you can use your exported WPForms charts to show your findings.
Want to see even more data that can help you grow your website's revenue? Check out this awesome list of amazing online form statistics and facts.
What are you waiting for? Get started with the most powerful WordPress forms plugin today.
If you like this article, then please follow us on Facebook and Twitter for updates from our blog.