Do you want to grow your email list with a lead magnet? Offering a lead magnet like a free ebook in exchange for your visitors' email addresses is a great strategy to grow your email list. In this guide, we'll show you everything you need to know to set up a lead magnet newsletter campaign in WordPress.
What are Lead Magnets?
Lead magnets or optin bribes are incentives you offer to your newsletter subscriber in exchange for their email addresses to grow your email list.
You can offer a downloadable resource as a lead magnet to your subscribers such as PDF ebook, report, whitepaper, etc.
Offering a lead magnet for email subscription encourages your visitors to submit their email addresses. Undoubtedly, it is one the best ways to tremendously grow your email list.
Create and Upload Your Lead Magnet
Before we get started, you'll have to decide on what lead magnet you're going to offer to your subscribers. It could be a PDF ebook or any other digital resource.
For more lead magnet ideas, you can read 69 irresistible lead magnet ideas.
Once you decided on the lead magnet, you can create it and upload it to your WordPress website. You can upload your lead magnet just like you upload an image through the Media library by visiting Media » Add New.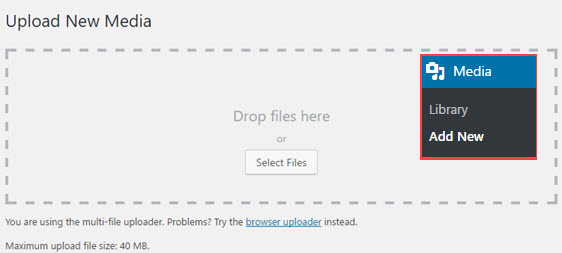 Alternatively, you can upload it to a cloud storage service like Google Drive or Dropbox. You might want to block search engines, so it isn't indexed.
Hide Your Lead Magnet From Google
You can use the robots.txt file of your site to not index your lead magnet.
For example, let's assume that you want to hide a PDF ebook from search engines with a URL like this: http://example.com/2016/12/my-ebook.pdf
To hide it from search engines, here is how you will add this URL to your robots.txt file.
User-agent: *
Disallow: /2016/12/my-ebook.pdf
For more details, you can read how to hide a page from Google.
Create a Lead Magnet Signup Form
Next, you'll need to set up your lead magnet signup form. To do this, install and activate the WPForms plugin. You can learn how to install a plugin here.
WPForms comes with tons of different addons that let you connect your forms with several email newsletter tools like AWeber, Mailchimp, etc.
Below are a few tutorials that explain how to create a newsletter signup form with your preferred email service provider.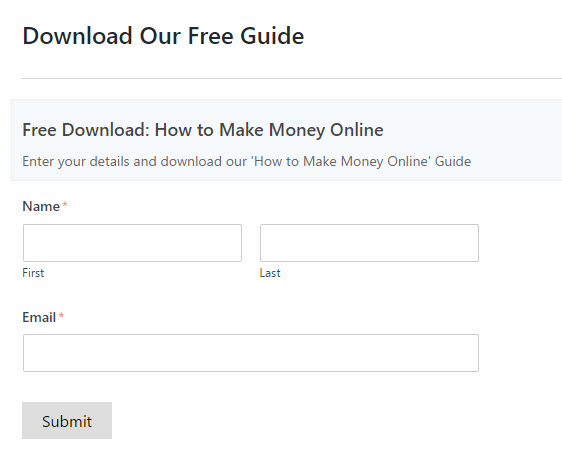 In the signup form, make sure to explain about the lead magnet you're offering. This can encourage your visitors to subscribe to your list.
Set Up a Subscription Confirmation Page
Once your visitors subscribe to your list, you can direct them to a page that confirms that they've been successfully added to the list. This is where your visitors can download the lead magnet.
By default, your email service provider hosts both these pages on their website. It is always recommended to create a custom confirmation page and host it on your own website, so you can use your website's branding on that page, in turn increasing engagement.
To create a confirmation page, go to Pages » Add New.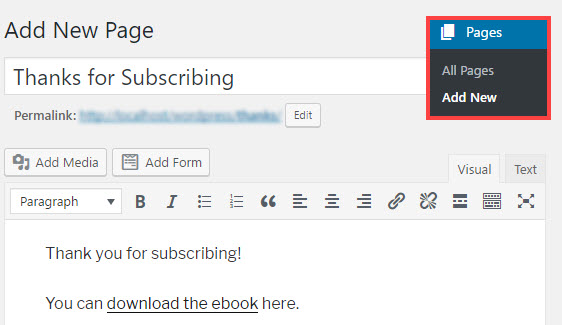 Here, you can thank your subscribers for signing up, and provide a link to your lead magnet so they can access it.
Redirect Subscribers to Confirmation Page
If you're using Mailchimp, you can redirect your subscribers to the confirmation page by logging into your Mailchimp account. Navigate to your Lists page and click the drop-down menu next to the list you want to work with.

Now choose Signup forms.
Select General Forms.

Click the forms and response emails drop-down menu and choose Confirmation thank you page.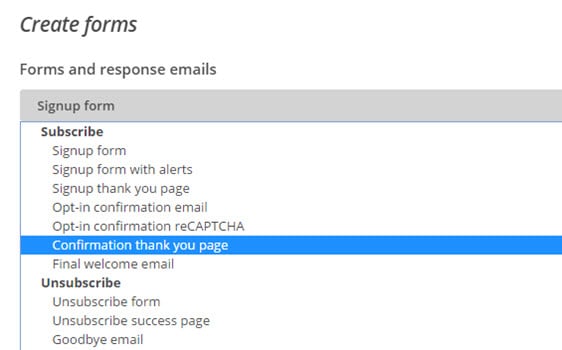 In the Instead of showing this thank you page, send subscribers to another URL field, input the URL where you host your custom page. Then click Save.

If you're not using MaiChimp, you can follow the below guides from your email service provider to create and configure custom URL for your confirmation page.
Deliver the Lead Magnet through a Welcome Email
Again, if you're using Mailchimp, you can go to the General Forms page just like the above step.
Select the Final welcome email from the forms and response emails drop-down menu near the top of the page.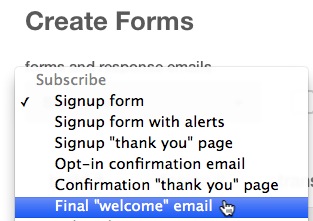 In the Build it tab, click inside the red dashed lines to open the editor.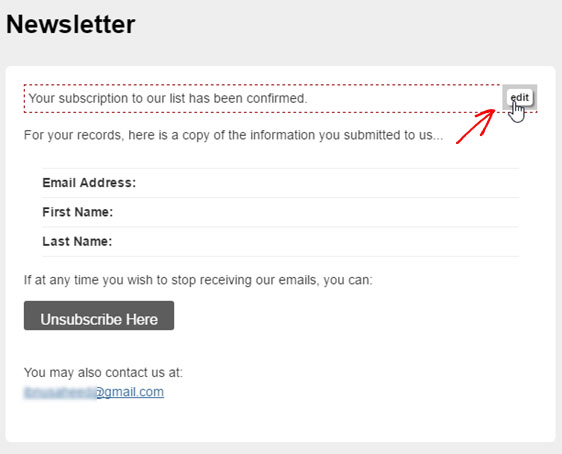 Customize the welcome email and provide a link to the lead magnet.
If you're using other email service providers, you can refer to these guides:
Final Thoughts
That's it!We hope this guide helped you to create a simple lead magnet campaign in WordPress.
If you like this article, you might also want to read our guide to get more thank you page ideas.
Plus. you might also like some other Mailchimp related posts:
What are you waiting for? Get started with the most powerful WordPress forms plugin today.
If you like this article, then please follow us on Facebook and Twitter for more free WordPress tutorials.