How to Create an RSVP Form in WordPress
by Courtney Robertson on Jul 28, 2016
Do you need a way to handle event registrations?  Looking to collect information without using snail mail?  Using an RSVP form can simplify your event management needs. In this article, we will show you how to create an RSVP form in WordPress.
Why Use an RSVP Form
Your time is limited. Spending time opening letters in the mail, jotting down the details, and then compiling all the data together isn't efficient.
Making the RSVP process easier for your guest should be your top priority. You will get a higher response rate by sharing a link to confirm rather than tasking them to send their replies via snail mail.
If you have a WordPress site, you can quickly get all the information you need in an organized format with an online RSVP form. Some events where you might want to use an RSVP form:
Birthday party – Get a quick headcount of attendees.
Wedding – Ask for additional details like meal preferences.
Business event – Accept registrations and even sell tickets on your RSVP form.
Create an RSVP Form in WordPress
The first thing you need to do is install and activate the WPForms plugin. Here's a step by step guide on how to install a WordPress plugin.
We are ready to create a form.  Go to WPForms » Add New.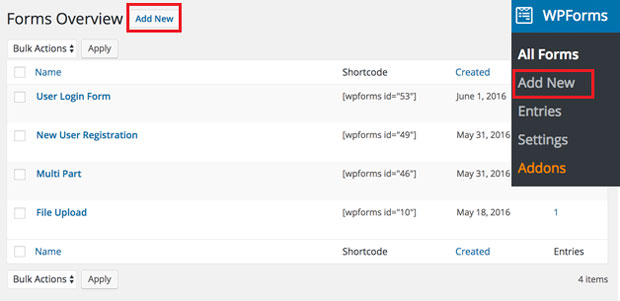 Next, select the Simple Contact Form. The basic contact form fields will be selected with this template.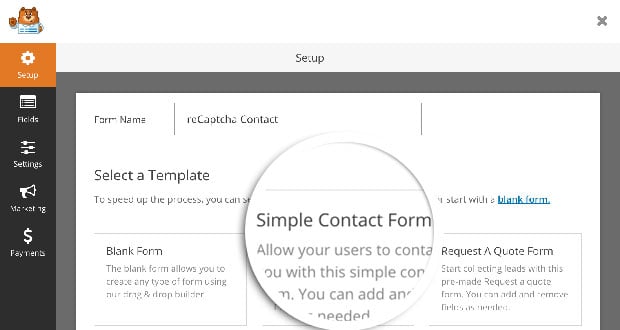 From here, you will want to customize the information that you are collecting.
To add custom fields, drag and drop the fields you want from the left column into the righthand preview window.  Let's start with a dropdown box.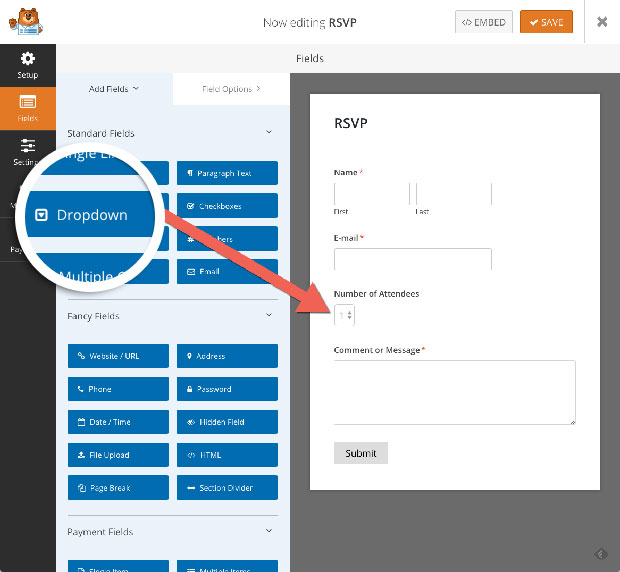 In our example, we want to know the number of people accompanying the guest.
To modify the information displayed in the dropdown menu, select Field Options. From here, you can name the fields and modify the choices available.
We have labeled our dropdown menu "Number of Attendees" and the choices include numbers.
After you've configured all your form options, remember to save.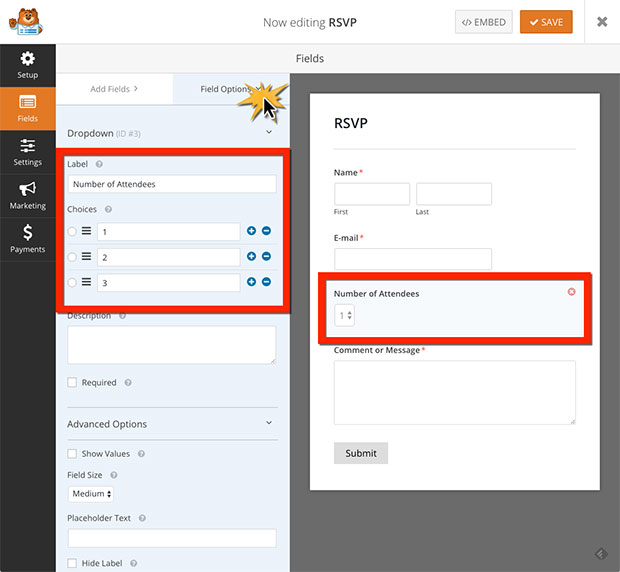 Adding an RSVP Form to Your Site
Now that your form is complete, we need to make it visible for users.
WPForms allow you to add your forms in various locations from your blog posts, pages, and your sidebar (widget-ready areas).
The most common way to add the form is with the post / page embed option. Start by creating a new post or page in WordPress and then click on the Add Form button there.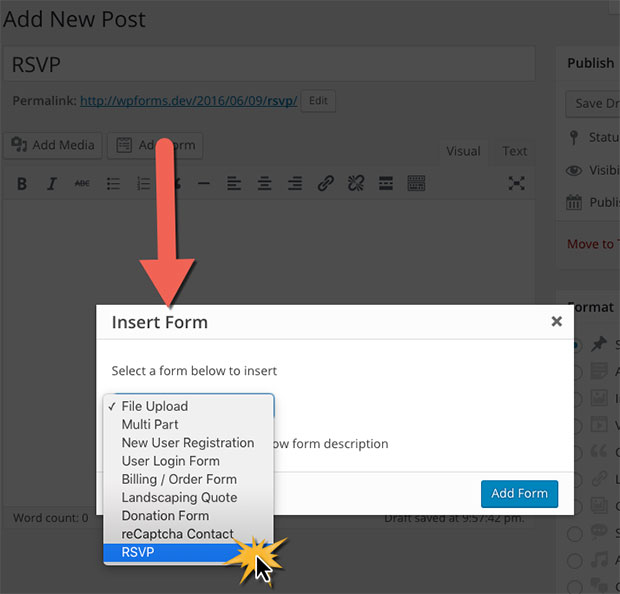 Next, you need to select your RSVP form in the modal popup and click Add Form.
After that simply publish your page and view it.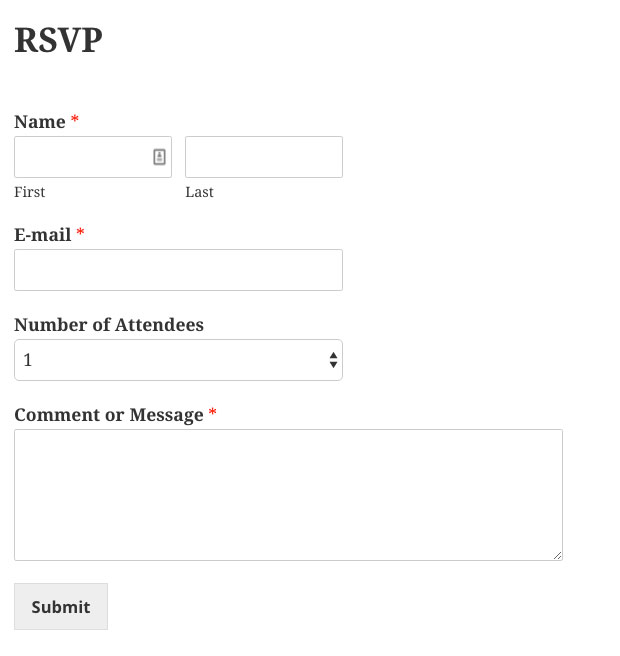 You can connect your RSVP forms with your email newsletter service such as AWeber and MailChimp to automatically add new users into your email list and send out updates about your upcoming event.
You can also require users to make a payment by using our PayPal or Stripe addon before their reservation is submitted. This is great for simple business event registrations.
That's it.  You can now accept reservations for your events. We hope this article has helped you learn how to create an RSVP Form in WordPress. You may also want to check out our guide on How to Create a File Upload Form in WordPress.
If you like this article, then please follow us on Facebook and Twitter for more free WordPress tutorials.