Are you wondering how to get an unlimited WPForms trial for free?
You can use WPForms Lite without spending a penny. In this post, we'll show you how to get an unlimited free WPForms trial by using WPForms Lite.
What Is WPForms Lite?
WPForms Lite is the free version of WPForms, the world's most popular WordPress form builder plugin designed for beginners. It lets you easily create, save, and publish forms on your WordPress website without writing a single line of code.
This plugin is 100% free, and you can get it without needing to provide your credit card details.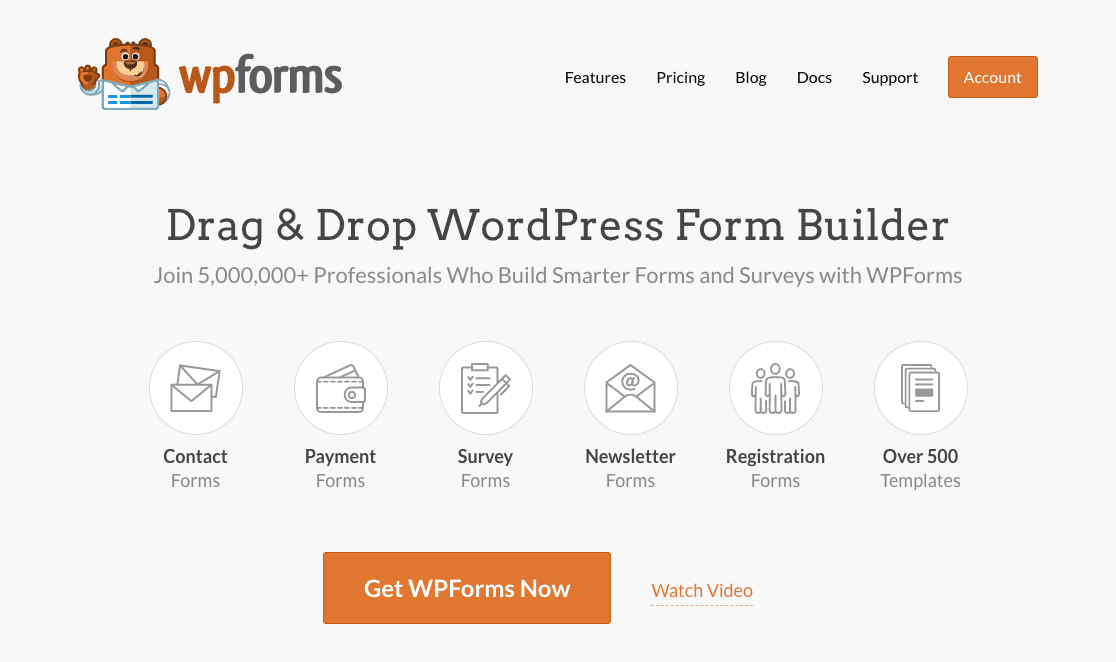 And with this free trial of WPForms (that never expires), you'll get access to features that let you do things like:
On top of that, if you ever decide to upgrade your WPForms account from Lite to Pro (which is incredibly easy), you'll instantly get access to additional WPForms addons and premium features that let you do things like: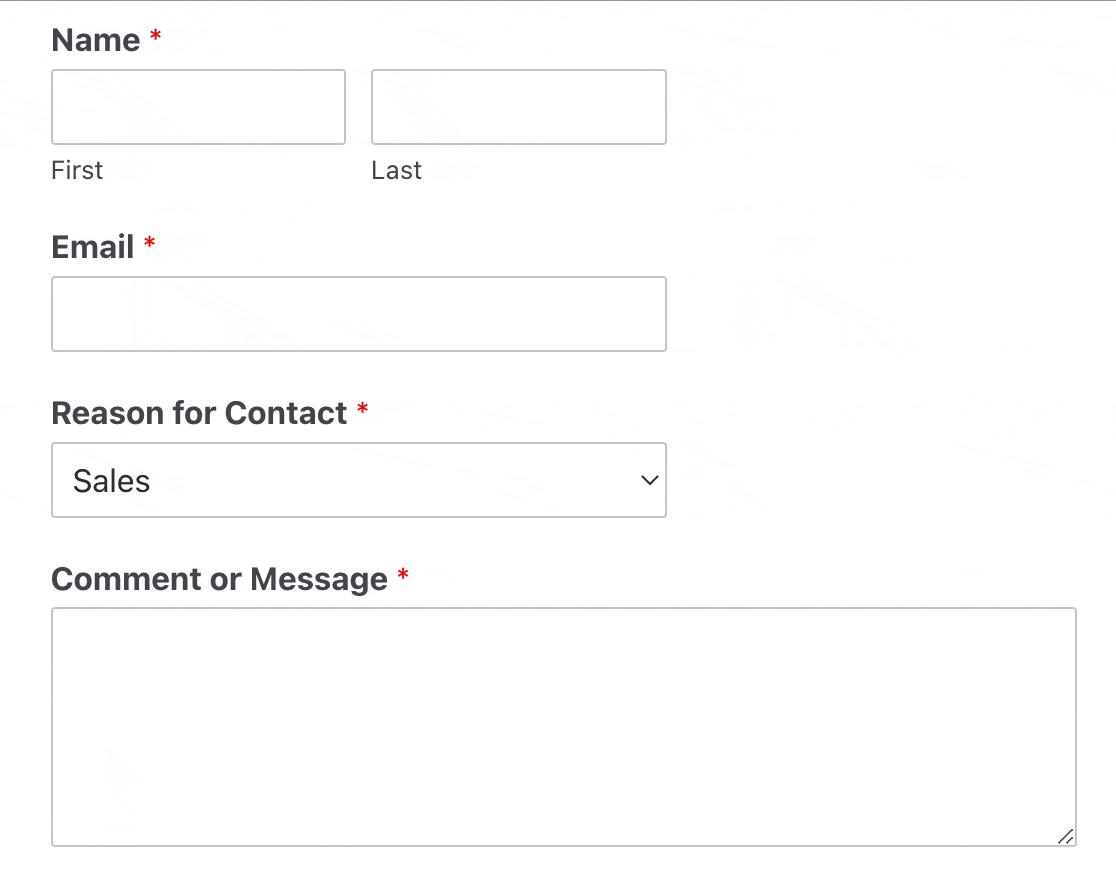 How Do I Install WPForms Free Version (WPForms Lite)?
So if you're ready to get the latest version of WPForms and get your WPForms trial and download WPForms Lite (it's free forever and ever!), make sure you're using WordPress.org, not WordPress.com. For more details, check out our post on WordPress.org vs WordPress.com.
Step 1: Install the WPForms Lite Plugin
To install WPForms Lite, the free version of the WPForms Pro plugin, start in your WordPress dashboard. Then head over to the panel on the left, hover over Plugins, and select Add New.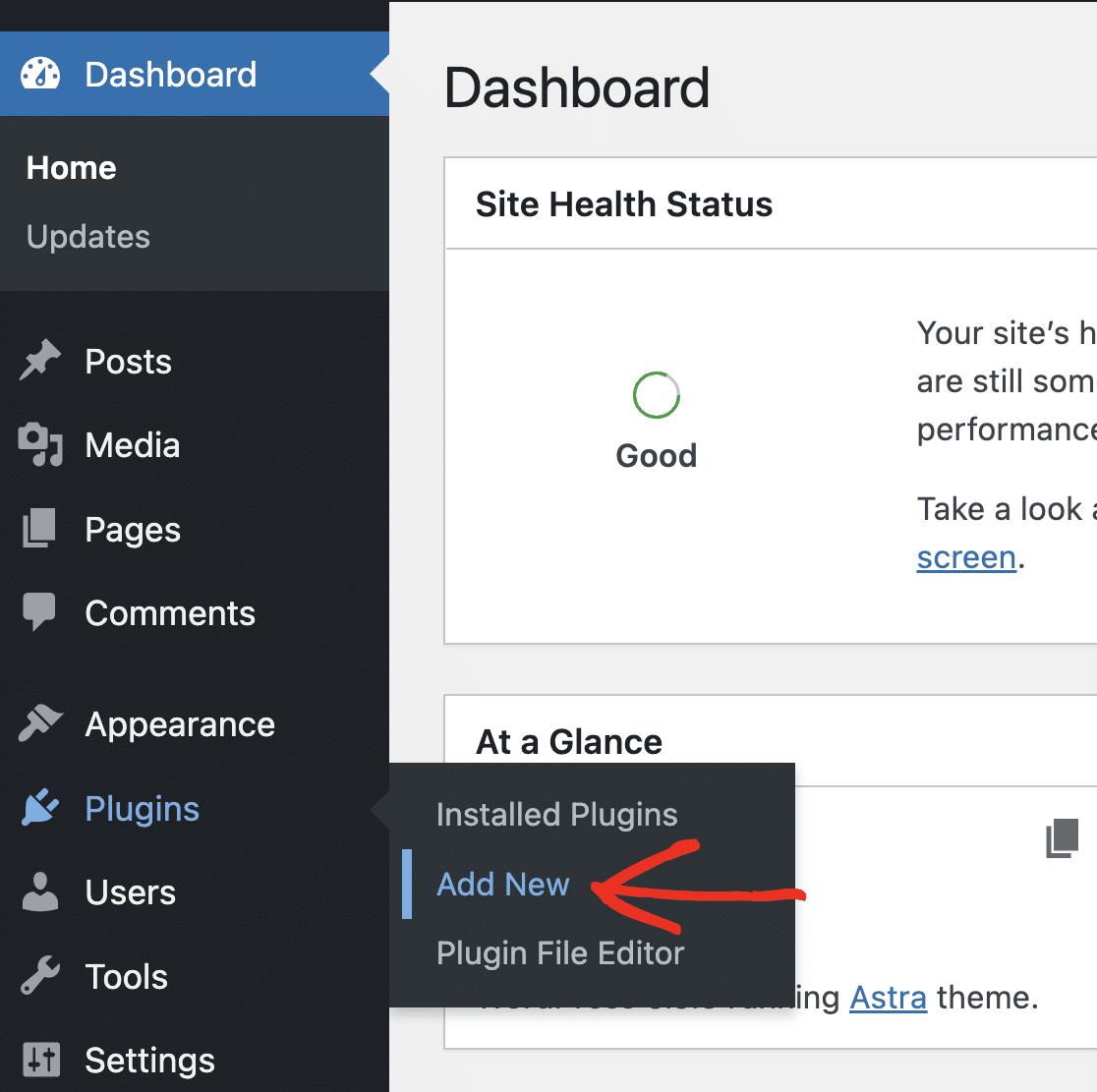 Next, type the keyword "WPForms" into the search box on the top right corner.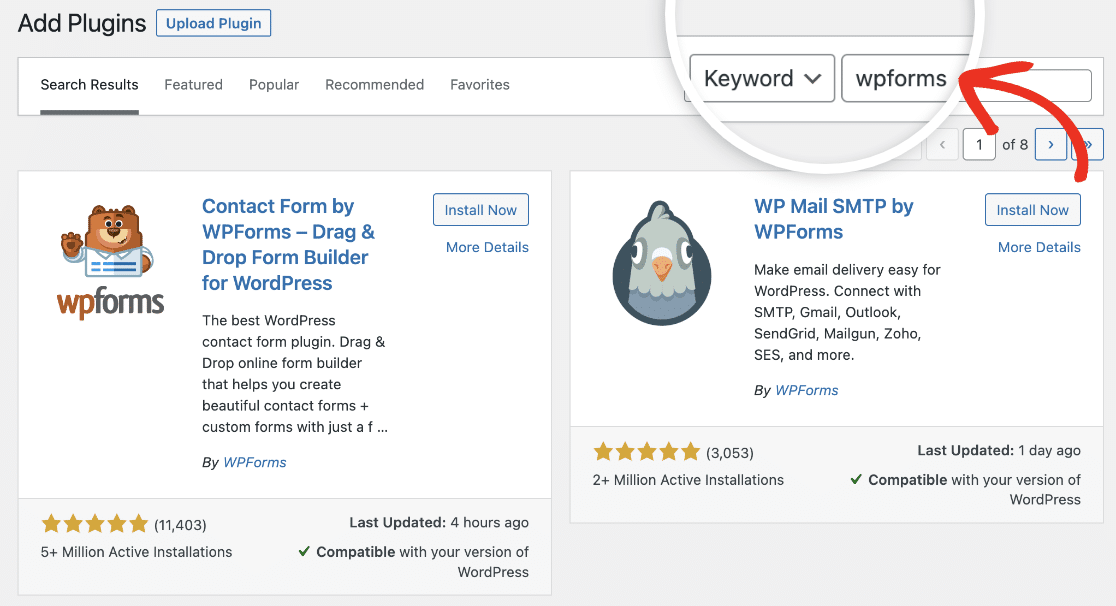 Now, click on the grey Install Now button next to the plugin called Contact Form by WPForms.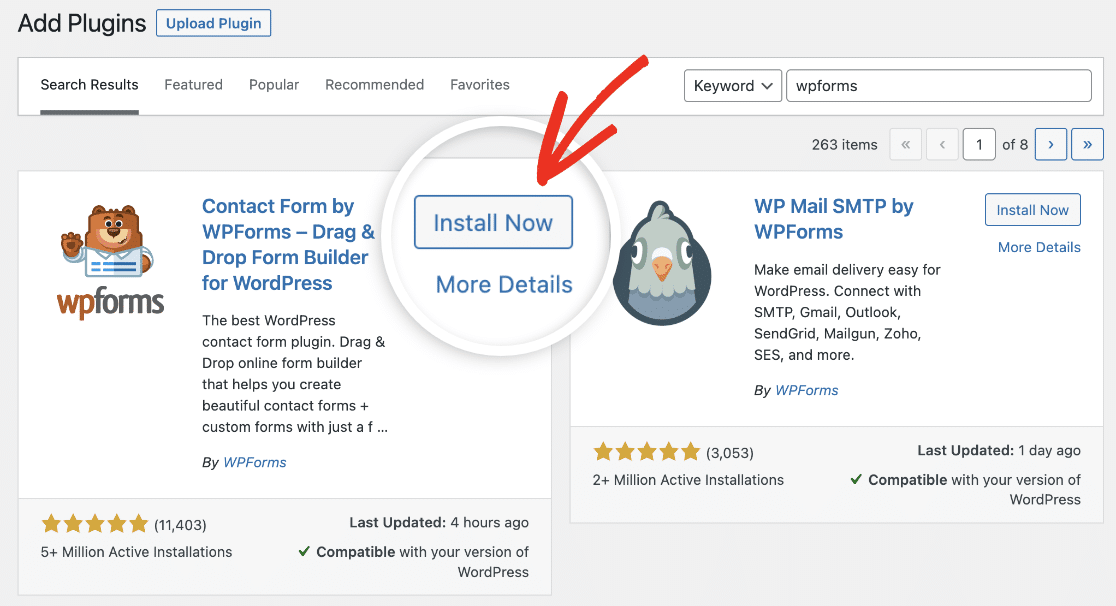 Step 2: Activate the Plugin
Next, click on the blue Activate button.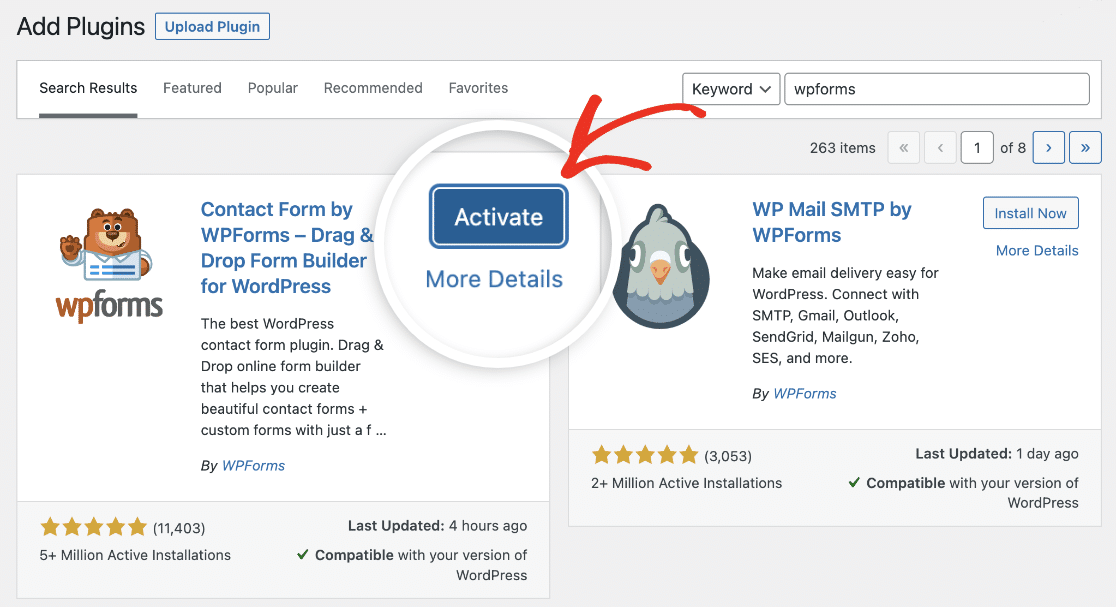 And that's it! You're now ready to start using the best free WordPress forms plugin.
Your WPForms free version is now ready to go and you can start making your first form right away and customize notifications. Next, click the video below to watch a walk-through or read our guide on how to create your first form.
Brand new to WPForms and looking to get started with the WPForms Pro version right away? Check out this post on how to install and activate the WPForms plugin for help setting up WPForms Pro. But whatever you do, make sure to avoid finding a hacked WPForms Pro license key and keep your site safe by avoiding WPForms nulled.
Wondering what else you can do with the WPForms WordPress plugin? Check out these articles:
Frequently Asked Questions on WPForms Free Trial
Here are some of the questions we commonly receive regarding WPForms free trial.
Is WPForms Free?
Yes, if you're using WPForms Lite, the plugin is completely free.
And if you want to get extra features, you can pay for an upgraded license of WPForms. The Pro version is a perfect Typeform alternative and can be upgraded at very reasonable pricing to unlock more functionality.
Check out the differences in WPForms Lite vs Pro.
Is There a Free Trial of WordPress?
No, WordPress.org is free.
However, you'll need a WordPress hosting provider to launch a website on WordPress.org.
Where Do WPForms Submissions Go?
WPForms Pro stores all submissions within your WordPress dashboard. for Lite users, the entires are backed up in a secure cloud, but they aren't accessible until you upgrade to the pro version. Once upgraded, all the entries you collected in WPForms Lite will be restored to your WordPress dashboard.
Next, Store Form Entries With Lite Connect
So now that you know exactly how to get a WPForms trial and use the WPForms WordPress plugin for free, tell your friends! And for more free things to use on your website, check out our handy guide of the best free WordPress plugins.
Once you've activated WPForms Lite, make sure to turn on the Lite Connect feature so you can unlock form entries when you upgrade to WPForms Pro.
So what are you waiting for? Get started with the most powerful WordPress forms plugin today!
And if you like this article, then please follow us on Facebook and Twitter for more from the blog.