Are you seeing issues with delivery of your form's notification emails? There are many factors that can contribute to email deliverability, but in most cases the solution is to adjust notification settings or set up an SMTP.
In this tutorial, we'll show you how to troubleshoot notification emails in WPForms.
---
1. Checking Email Notification Settings
If you're experiencing email delivery issues, it's best to first check your form's notification settings. Here are some things to look for:
Typos: Check that all emails are spelled correctly, and multiple emails are separated by a comma.
Sender: In some email providers, having the same Send To Email Address and From Email address can be flagged as spam or blocked from delivery.
From Email: There can only be one From Email. Also, in some cases using a domain-specific email address as the From Email can improve deliverability (ie [email protected]).
For additional details, please see our tutorial on setting up notification emails.
2. Installing and Setting Up an SMTP Plugin
By default, WordPress uses the PHP mail function to send emails generated by WordPress or any contact plugin like WPForms.  The most common reason for not getting emails is that your WordPress hosting server is not configured to use PHP mail() function.
In addition to this, sometimes email providers will flag or block emails that arrive from a different domain than they claim. For example, if your From Email is @gmail.com, but your domain is www.example.com, this domain mismatch may cause an email provider to block the email.
To resolve email delivery issues, we recommend using SMTP to send emails in WordPress. Unlike the PHP mail function, SMTP increases email deliverability by using proper authentication.
For more details as well as setup instructions, please see our guide for recommended SMTP plugins.
3. Disabling the Optimize Email Sending Option
The Optimize Email Sending option allows you to send notification emails asynchronously. This means that email sending tasks are placed in a queue in the background, allowing other form processes to be completed faster.
Enabling this setting is not recommended for users with low-traffic sites, as this may increase email delivery time substantially. This setting is also not intended to fix email delivery issues and is disabled by default.
To check if this setting has been enabled, you'll need to go to WPForms » Settings in the left WordPress menu.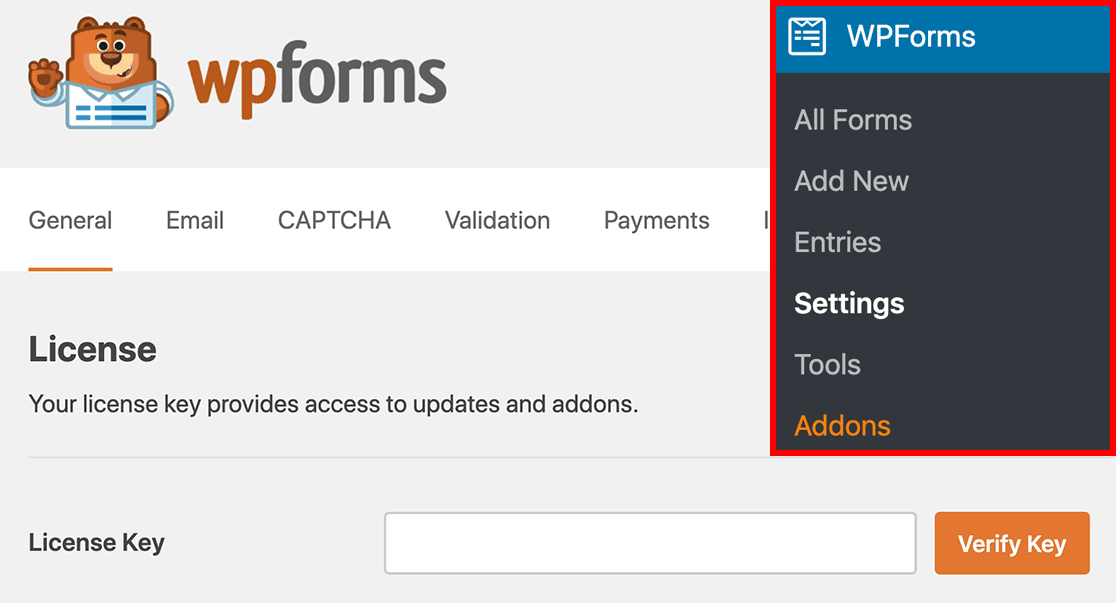 Then, click on the Email tab and make sure the checkbox next to the Optimize Email Sending option is not checked.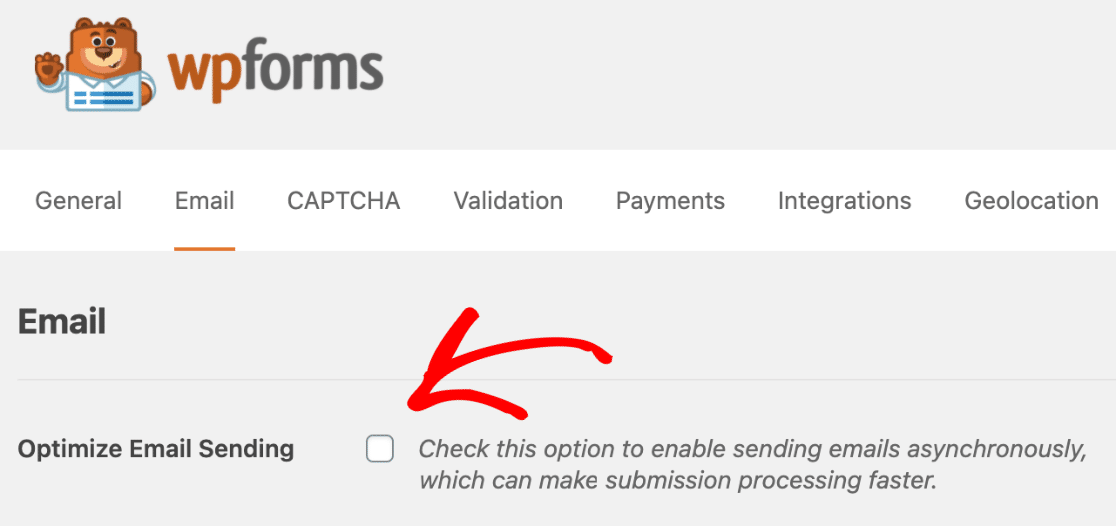 Be sure to click on the Save Settings button at the bottom of this page to store your setting changes.
That's it! Hopefully, these steps have helped you to resolve email deliverability issues on your site.
If you give these options a try and still have questions, please see our SMTP Frequently Asked Questions.