Do you want to connect your WordPress website to Salesforce?
You can send incoming leads from your site directly into your CRM with an integration tool, but which one is best?
We'll review the best Salesforce integrations for WordPress in this post so you can find one that works for you.
Does Salesforce Integrate With WordPress?
Yes, Salesforce does integrate with WordPress.
Asking yourself, "How do I integrate Salesforce into my website?" Well, Salesforce and WordPress don't know how to talk to each other without a little bit of help.
But the good news is that there are Salesforce integration tools out there to integrate WordPress and Salesforce.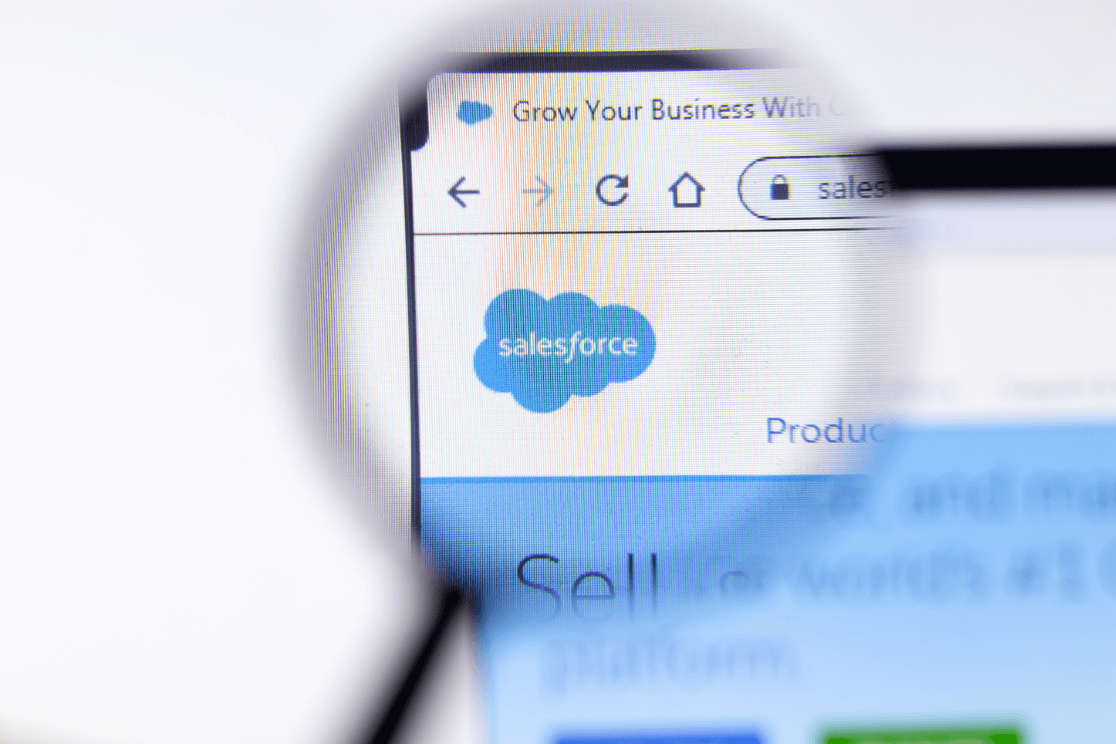 And thank goodness, because sending your website form submissions straight to your CRM makes things super organized. No one wants to pay money for powerful CRM software to have to manually enter information.
You want to free up your team's time, of course, but let's take a look at a few other reasons you may want to integrate Salesforce into WordPress.
Why Integrate Salesforce With WordPress?
There are some great benefits to integrating Salesforce with your WordPress website. Some of the reasons you may want to connect the two include:
Capture Leads: If you want to send your WordPress form submissions to your Salesforce CRM as leads, you have to integrate your website with Salesforce.
Sales Automation: When you streamline your marketing automation, leads coming in through your WordPress forms can notify your sales team right away so they can reach out in a timely manner.
Track Form Performance: You can track your form's performance in your CRM to see which ones are working well and which ones aren't, and then make the necessary adjustments.
So now that you know some of the reasons people like to integrate WordPress with Salesforce, let's take a look at what's needed to do this.
How to Integrate WordPress With Salesforce
Before we dive into our list of Salesforce integrations, it's important to point out that not all Salesforce accounts can integrate with these tools.
You'll need to check that your Salesforce account has API access to integrate with WordPress.
API access is offered with these Salesforce editions:
Enterprise
Developer
Unlimited
Performance
If you're not using one of these editions, now's a great time to reach out to Salesforce to change your plan.
Ok, let's go ahead and jump into our list of the best Salesforce integrations for WordPress, so you can automate your small business website marketing right away.
Best Salesforce Integrations for WordPress
The Salesforce CRM is a powerful automation tool with a ton of features to take advantage of, so you'll want it linked to your website. So let's take a look at which tools let you integrate WordPress to Salesforce.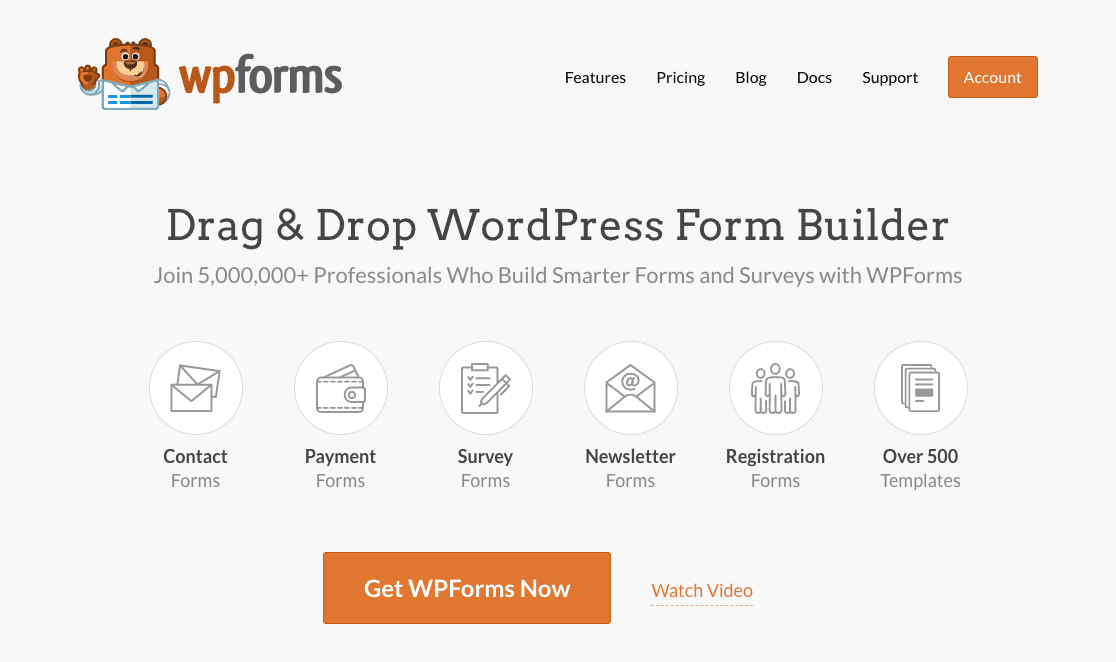 WPForms is the best Salesforce integration for WordPress you can find.
In late 2020, the best WordPress plugin for building web forms introduced a game-changing Salesforce addon available with the Elite plan. This means there's a direct integration, so you can save money by not having to pay for a 3rd party connector app or a developer to set this up.
With WPForms Elite, it's extremely easy to create a WordPress Salesforce integration on your web forms. And you can automatically create a Salesforce object when your forms are submitted.
And not only does WPForms have some amazing features like multi-step forms, surveys, and conversational-style forms, but you can also use Conditional Logic. This lets you control which entries get sent over to Salesforce and where. You can even connect more than one Salesforce account and choose which account to use on each form.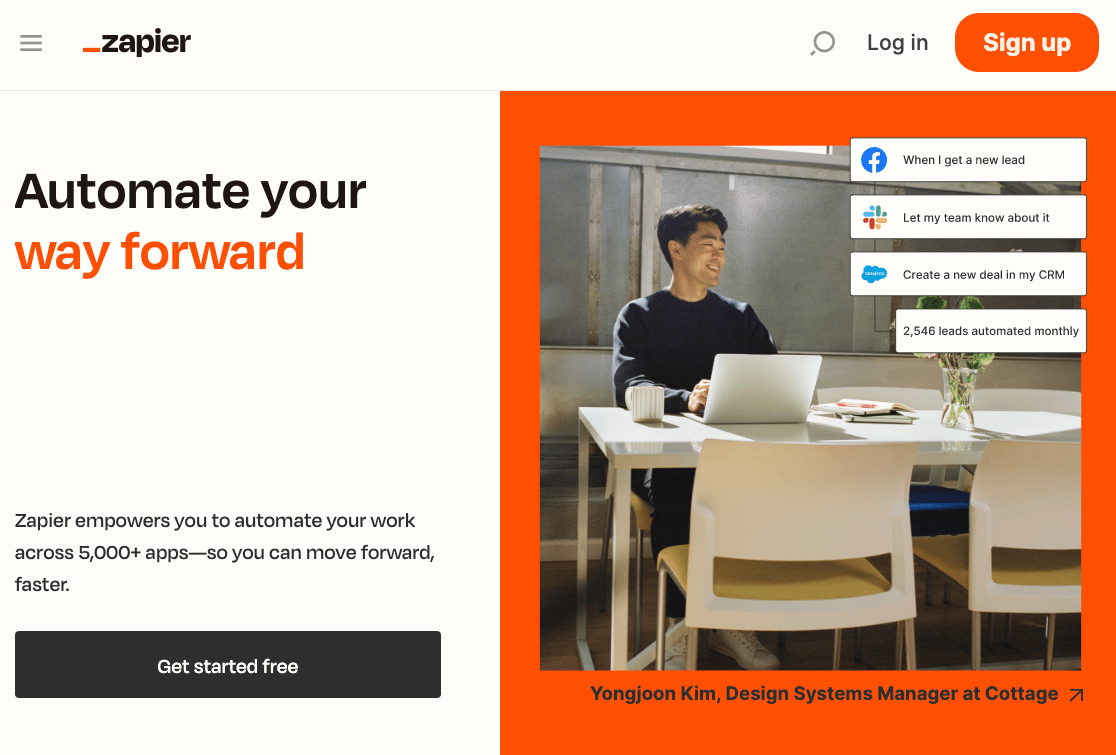 If you're looking for the best Salesforce integrations for WordPress, you could also try Zapier.
It's a powerful tool that lets you connect apps in order to automate tasks online. Zapier supports many Salesforce triggers and actions, so it can be used for really upping your lead generation game.
You can sync a lot of different WordPress plugins with Salesforce to automate your marketing. And you can connect to Salesforce via this 3rd party app.
With the help of this connector, you can send data from your forms to your Salesforce fields. That way, you'll have the details you need in your CRM.
Zapier is especially powerful if you need a ton of features. It can connect with over 5,000 different web apps including popular Zapier integrations like LinkedIn, Mailchimp, Shopify, Outlook, Xero, Quickbooks, Jira, and more.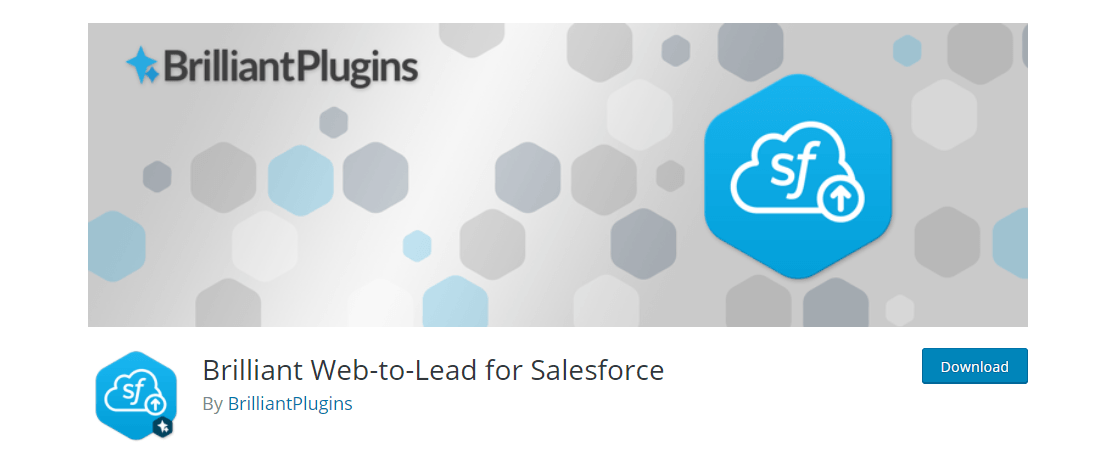 If you want to connect Salesforce to your WordPress website, the Brilliant Web-to-Lead plugin is a free option. However, it's incredibly basic and lightweight, so there are no frills to be found here.
You can use this relatively beginner-friendly tool to automatically gather and save small amounts of basic info like names and email addresses.
It uses a dedicated WordPress form that leads can fill out. Then, that data is sent to your Salesforce CRM. Using shortcodes, you can add this form to pages, posts, and even your sidebar widget, so integration is pretty simple.
It's an option to consider if you just need very basic functionality when integrating your WordPress forms with Salesforce.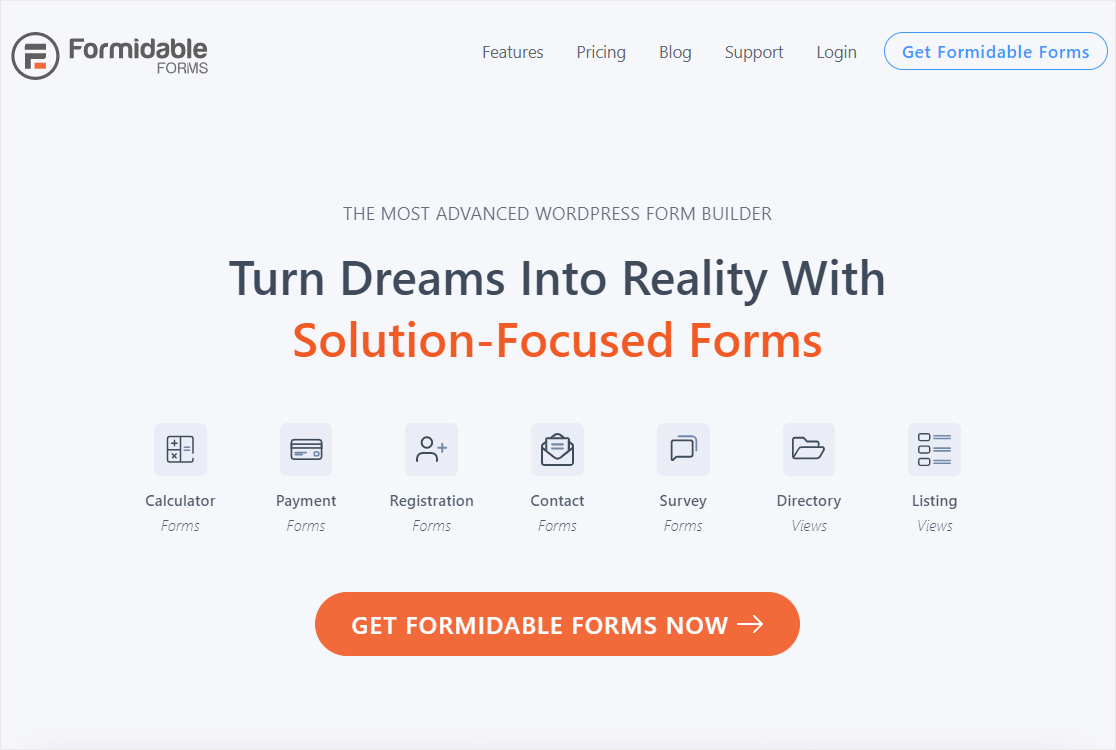 If you're an advanced user and can code, you can use Formidable Forms to send contacts and info from your WordPress lead form directly to Salesforce.
You'll need to map the fields from Salesforce's contact and lead objects with the fields in your own forms. Then, your forms should automatically start to fill in your Salesforce customer lists as well as update them.
You can also use Formidable Forms to send data to any custom objects in Salesforce. This includes accounts, campaigns, groups, contacts, orders, tasks, and more.
This WordPress form builder is a great pick if you're building lots of forms for different enterprise clients and need to connect forms they use with their Salesforce instances.
It's important to note that there are WordPress form plugins that are much more beginner-friendly, such as WPForms, which also have Salesforce integrations.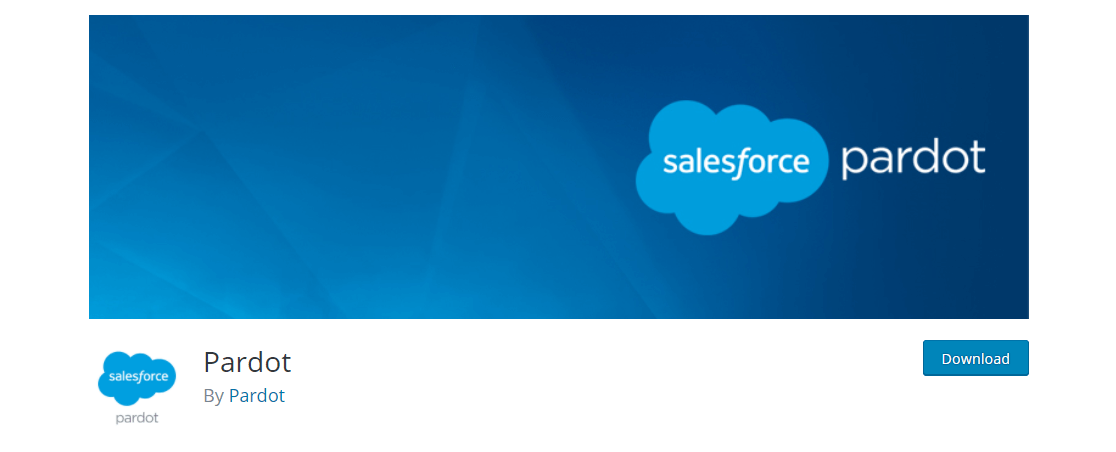 The Pardot plugin for WordPress has pretty negative reviews on WordPress.org, and that's the same tone if you search for reviews online. It's clear WordPress users don't think this tool is very helpful.
It's pretty simple to use, but the open-source plugin is clearly not a priority for the Salesforce Pardot team, so it's hard to tell if there are potential WordPress security risks with the tool.
On top of that, you can only connect to the marketing side of Salesforce with this somewhat dormant plugin. It's an option for integrating Salesforce and WordPress, but it's most likely not the best pick out of all of the Salesforce integrations on this list.
Even though Salesforce is one of the best CRM software for small business, Pardot definitely lacks the power needed to properly integrate WordPress with Salesforce.
Best WordPress Salesforce Integration: WPForms
As you can see, WPForms comes out the clear winner when looking at the best Salesforce integrations for WordPress websites.
This is because the WPForms Elite plan comes with the impressive Salesforce addon. This will let you sync your website forms so they can talk to your Salesforce CRM software and help you with marketing automation.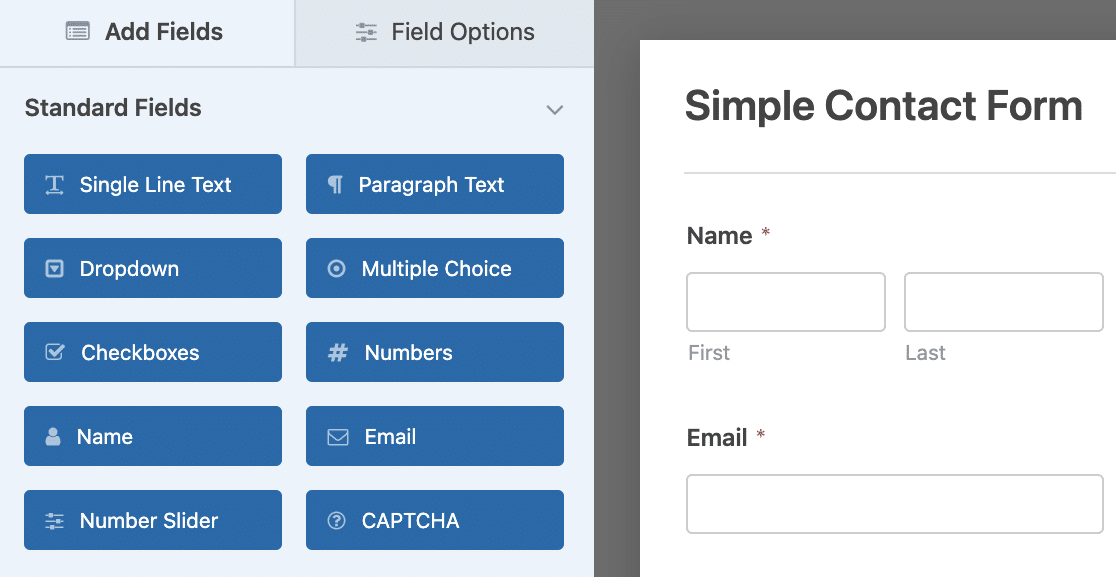 On top of that, WPForms Elite users unlock access to the world's easiest-to-use form builder that helps you:
Integrate Salesforce: Set up your WordPress forms to automatically send data into your Salesforce.
Unlimited Sites: WPForms Elite lets you use the plugin on as many sites as you'd like so that you can create fantastic websites for your clients easily.
Webhooks: Skip 3rd party connectors and sync forms directly to other apps.
Email Marketing Integrations: Integrate forms with the most powerful email marketing, including ActiveCampaign, Constant Contact, Mailchimp, HubSpot, and more.
Engage Customers: Use Conversational Forms to impress potential leads and engage your customers by asking visitors one question at a time.
Convert More Leads: Get leads from abandoned forms and easily embed your forms in distraction-free landing pages.
Increase Sales: Securely take payments with Stripe, Square, PayPal, and Authorize.Net to make more money from your website and boost revenue.
Get Feedback: Create surveys and polls to understand what your customers think and serve them better. Plus, use reporting features to build beautiful reports from your data.
Keep Forms Secure: Protect forms with different anti-spam options like Custom Captcha, hCaptcha, or Google reCAPTCHA v2 or v3.
… and much more.
All of these effective and easy-to-use features can absolutely help you explode the success of your business online, especially if you're using Salesforce.
Connect Your WordPress Forms to Salesforce Now
Next, Integrate Your Forms With PayPal
So there it is. Hopefully this post helped you find the best Salesforce integration for your WordPress site. We think WPForms is the best Salesforce integration for WordPress.
Need to sync Pardot to a WordPress form? Check out our easy guide on how to create a custom Pardot form in WordPress. Also, check out these top PayPal integrations for your site.
So what are you waiting for? Get started with the world's best form builder today. The WPForms Elite plan comes with the Salesforce addon.
And don't forget to please follow us on Twitter and Facebook to get updates from our blog.