Are you looking for the best Contact Form 7 alternative?
If so, then you're probably trying to pick between WPForms and Contact Form 7.
In this article, we'll compare WPForms vs Contact Form 7 so you can decide which one is better for you.
Create Your WordPress Form Now
What Is Contact Form 7?
Contact Form 7 is one of the oldest free form builder plugins that's used by a lot of developers because it's been around almost as long as WordPress itself.
One of its biggest drawbacks for people building their own websites is that there's no visual builder in Contact Form 7. The developers that know it well have no issue with this because they've used it for years. But it makes it hard for anyone who doesn't know HTML to build or edit a form.
And because of its configuration settings, a lot of people end up having the Contact Form 7 not sending email issue.
Luckily, there are way more beginner-friendly plugins out there that make building website forms super simple for everyone, like WPForms.
Which Is Better? WPForms vs. Contact Form 7 (Compared)
Let's check out the comparison of WPForms vs Contact Form 7. We'll look at ease of use, features, support, and pricing.
1. Ease of Use: Contact Form 7 vs WPForms
First, we need to make it clear: Contact Form 7 is not an easy to use plugin.
The plugin really shows its age when you try to create your first form.
Adding additional fields isn't hard as long as you know a little bit about HTML. That's because you need to write code to format the form the way you want in a text area.
However, it gets more complicated when you want to add additional fields using the special code syntax in Contact Form 7.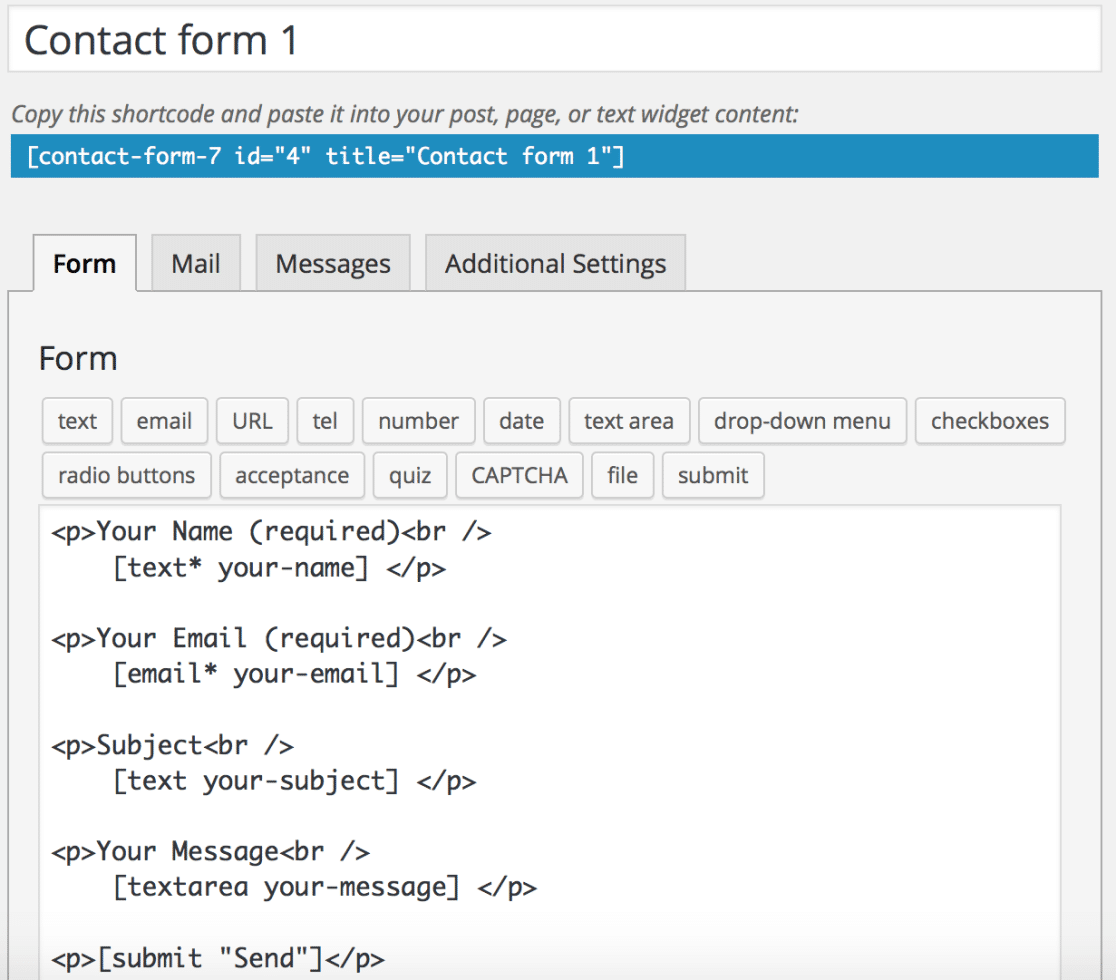 WPForms, on the other hand, is a modern WordPress contact form plugin that is easy for beginners to use.
The Lite version is the best free WordPress contact form plugin and requires no knowledge of CSS or HTML. Even brand new WordPress users can build forms with WPForms.
With WPForms, when you want to add new form fields, rearrange the field order, or customize the way your form looks and behaves, you use a complete drag and drop builder.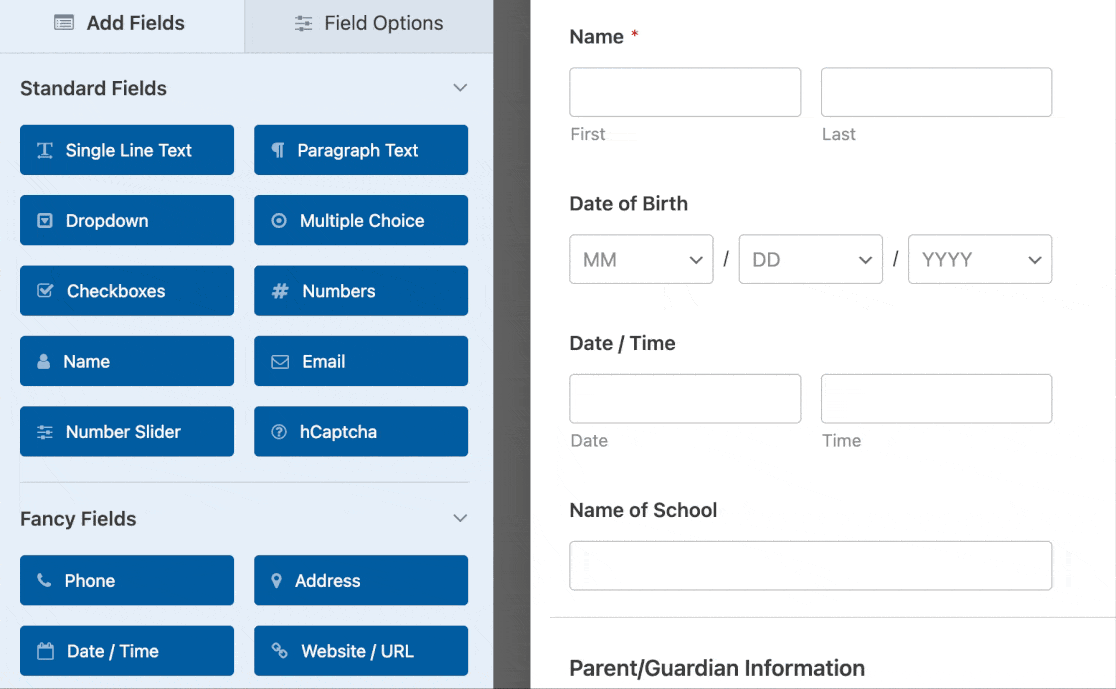 Plus, there's a live preview section in the form builder so you always know what your form looks like as you're making changes. It's super easy to test your forms before publishing them on your WordPress site.
Although you can build forms from scratch in WPForms, you never have to thanks to the 1000+ WordPress form templates pre-built form templates the plugin comes with.
You can access them right in the form builder and load the template you want to use with 1 click.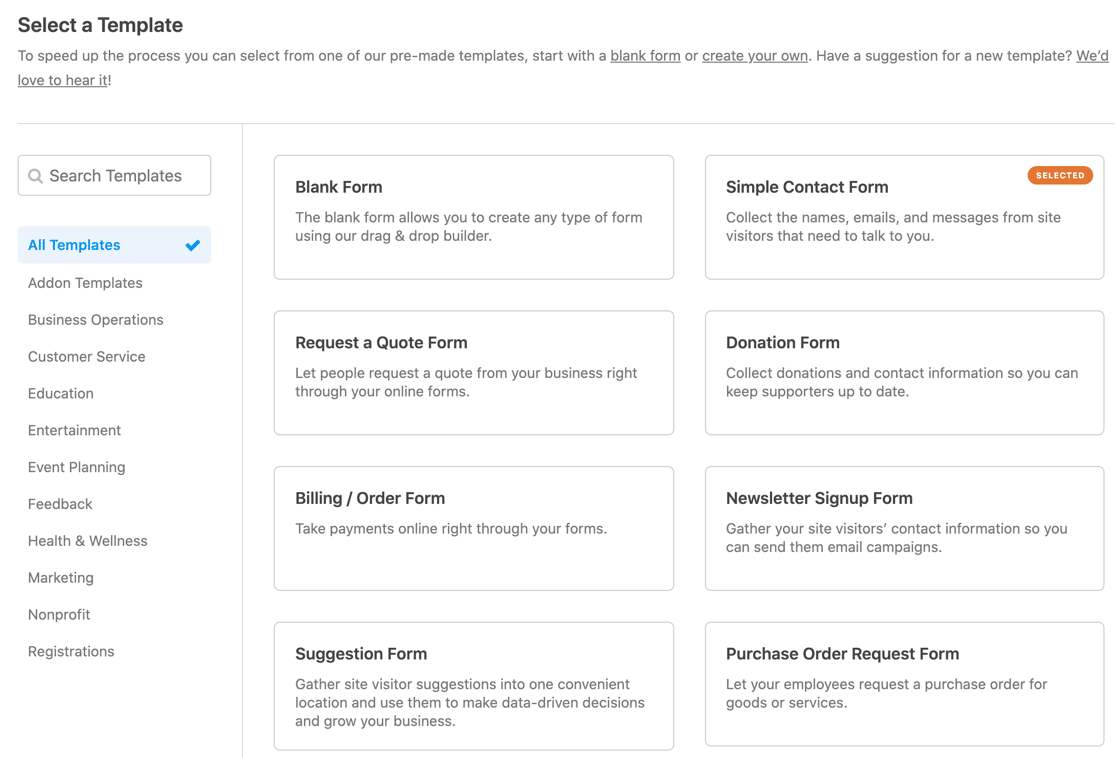 Contact Form 7 templates are available, but downloading files from random places generally isn't a good way to keep your site secure. We found in testing that some of them are hard to install, and sometimes they don't work properly.
Not to mention, WPForms offers more form fields out of the box, such as:
Checkboxes
GDPR Agreement (for protecting your users' personal data)
Page Break
Rating
And many more
This popular Contact Form 7 alternative also comes with built-in payment form fields like Single and Multiple Items, Dropdown Items, Checkbox Items, and Total.
Even in the Lite version, you can use Stripe. You can easily accept payments right from your WordPress forms without paying for a Pro license.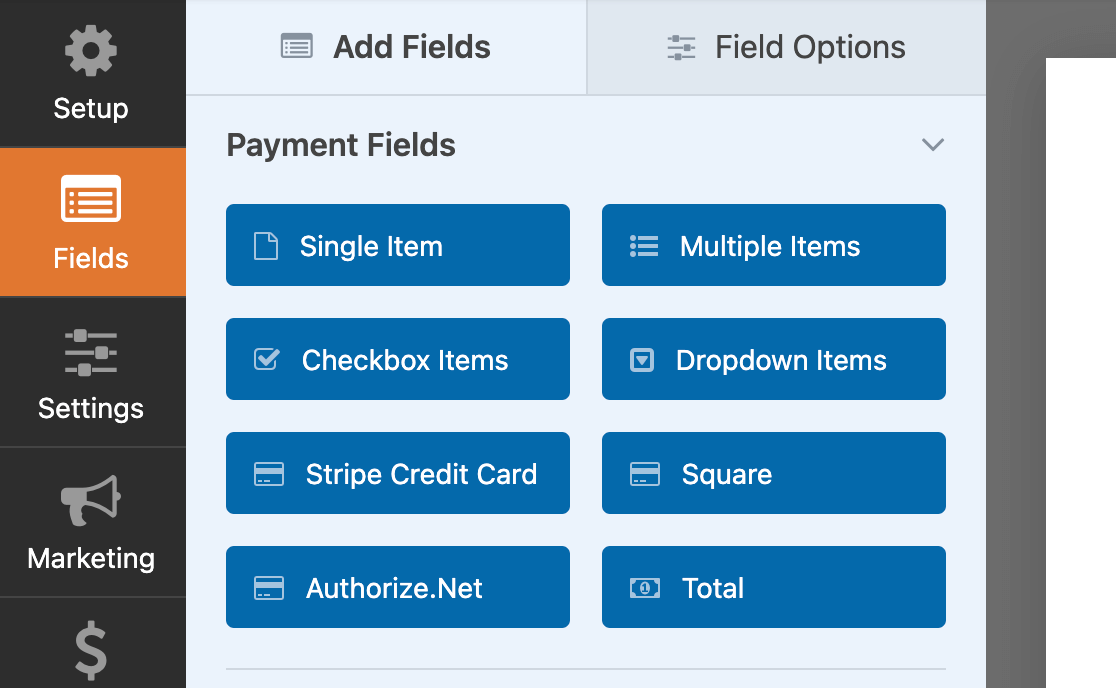 When you're ready to upgrade, the Pro version integrates with PayPal and Square, and the Elite license also lets you use Authorize.Net.
If you want a plugin that's easy to use and works right out of the box with no coding skills required, then WPForms is worth it.
How to Add a Contact Form in WordPress
Another important factor to consider is how easily you can add your forms to your WordPress site.
Contact Form 7 lets you insert forms in your site's pages using a shortcode or a block.

WPForms also offers this, but using the Embed button is a lot easier.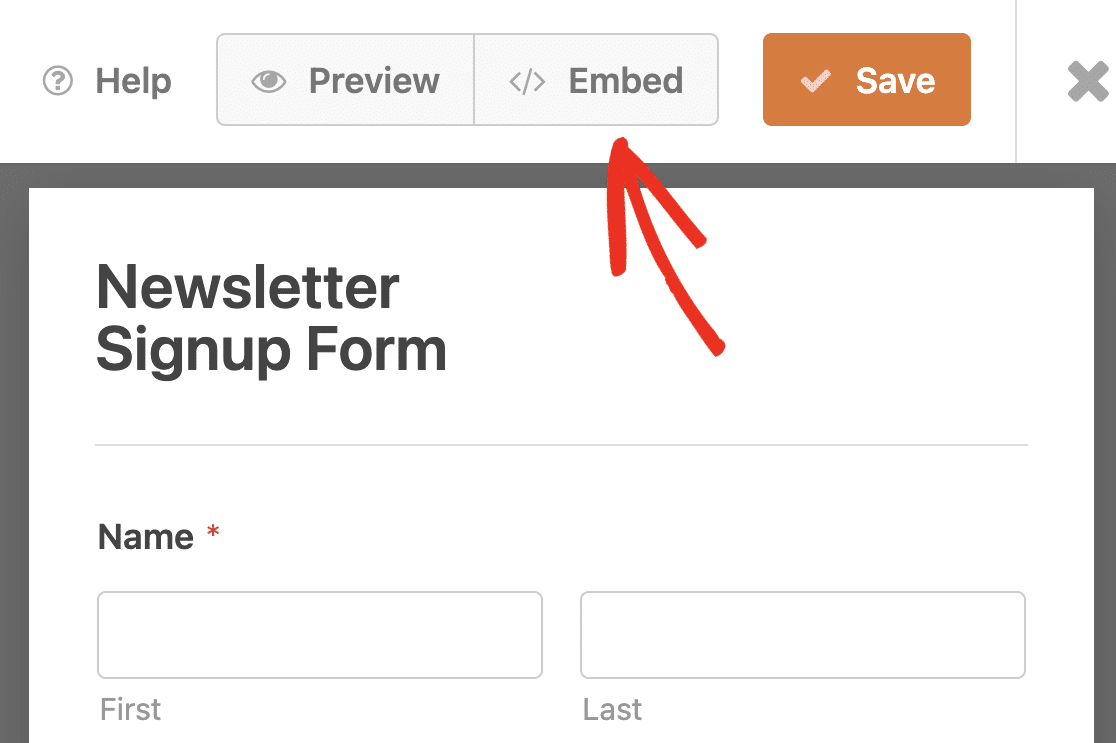 WPForms will let you choose if you want to add your form to a page that's already on your site, or if you want to create a new page.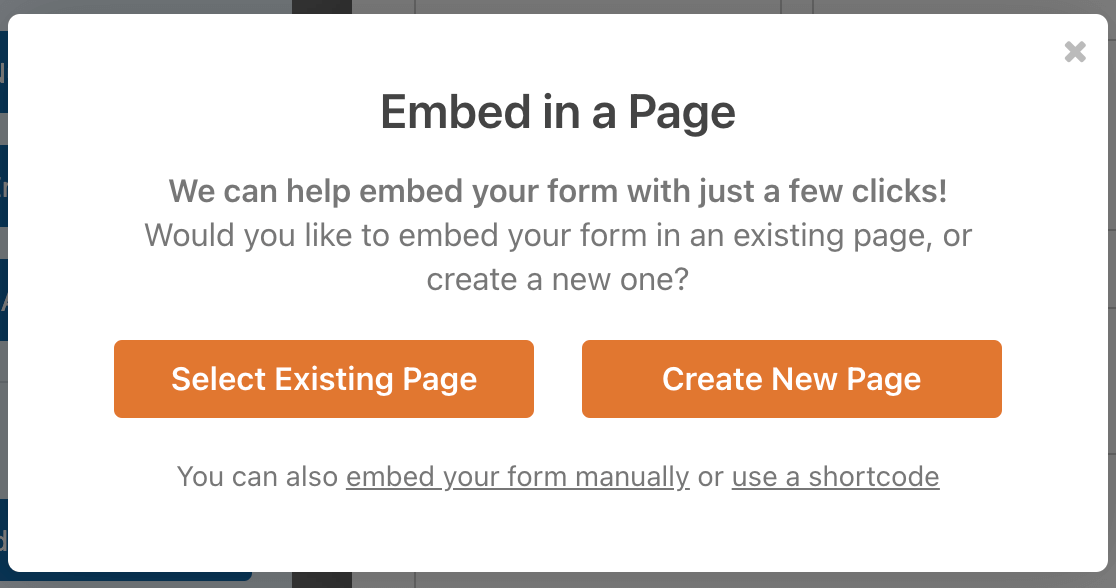 All you have to do after that is click Publish.

This means you never have to look for the form's shortcode or add a block to a page. WPForms does all the work for you.
Winner: WPForms
2. Features
Contact Form 7 gives you a quick way to set up your contact form.
However, the features are limited. The only form fields to choose from are:
Text
Number
Date
Dropdown menu
Checkbox
Radio button
Google reCAPTCHA (no reCAPTCHA v3 or custom CAPTCHA support)
File uploads.
Pretty much every form builder on the market beats it in this respect, including WPForms, Ninja Forms and Gravity Forms.
The only way to expand the plugin's features is by installing more plugins and Contact Form 7 extensions that are not officially supported.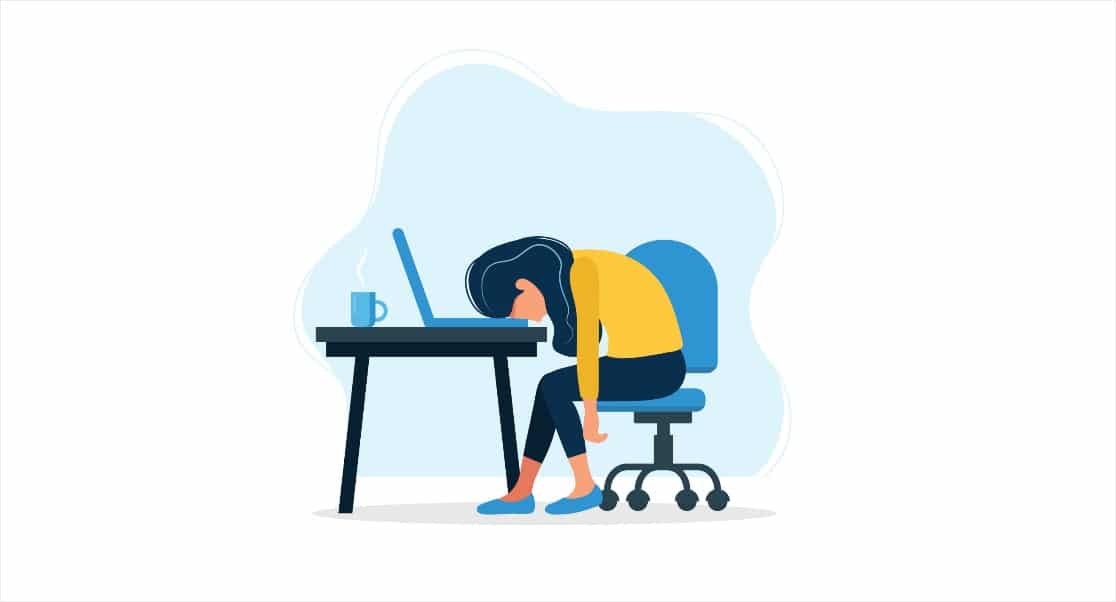 On the other hand, WPForms can be used for much more than making simple contact forms.
The free plugin, WPForms Lite, is much better than Contact Form 7 in terms of features. It's essentially an unlimited free trial of WPForms.
If you want to build even more types of forms, you can use WPForms Pro, the premium version that comes with tons of official addons and features.
When you upgrade from the free version to Pro, you'll get:
Better Spam Protection
Email marketing integrations: AWeber, Mailchimp, GetResponse, Campaign Monitor, Drip, Sendinblue, MailerLite, and Constant Contact
Survey and poll creation
Form Locator that shows you where each form is embedded on your site
Instant email notifications and confirmations with form submissions
Drag and drop multi-column form layouts
Multi-part form creation to fight form fatigue
Partial form saving to capture more leads
Form revisions that let you track changes and restore older versions of your forms
Support for reCAPTCHA v3 and reCAPTCHA v2, hCaptcha, Cloudflare Turnstile
Addons for user registration forms, Zapier, Hubspot CRM, and many more.
Want to upgrade the form builder on your WordPress website? Check out all of the differences in WPForms Lite vs Pro!
If built-in features and flexibility are what you're after when it comes to creating online forms, WPForms is the clear choice.
Winner: WPForms
3. Support
With Contact Form 7, you can request support in the WordPress.org support forum. You can also access documentation and a FAQ section for troubleshooting common problems with Contact Form 7.
However, plugins available in the WordPress Plugin Directory are not required to provide support. It's also typical for developers not to offer any guarantees of timely responses.
Contact Form7 has answered less than 24% of recent support requests.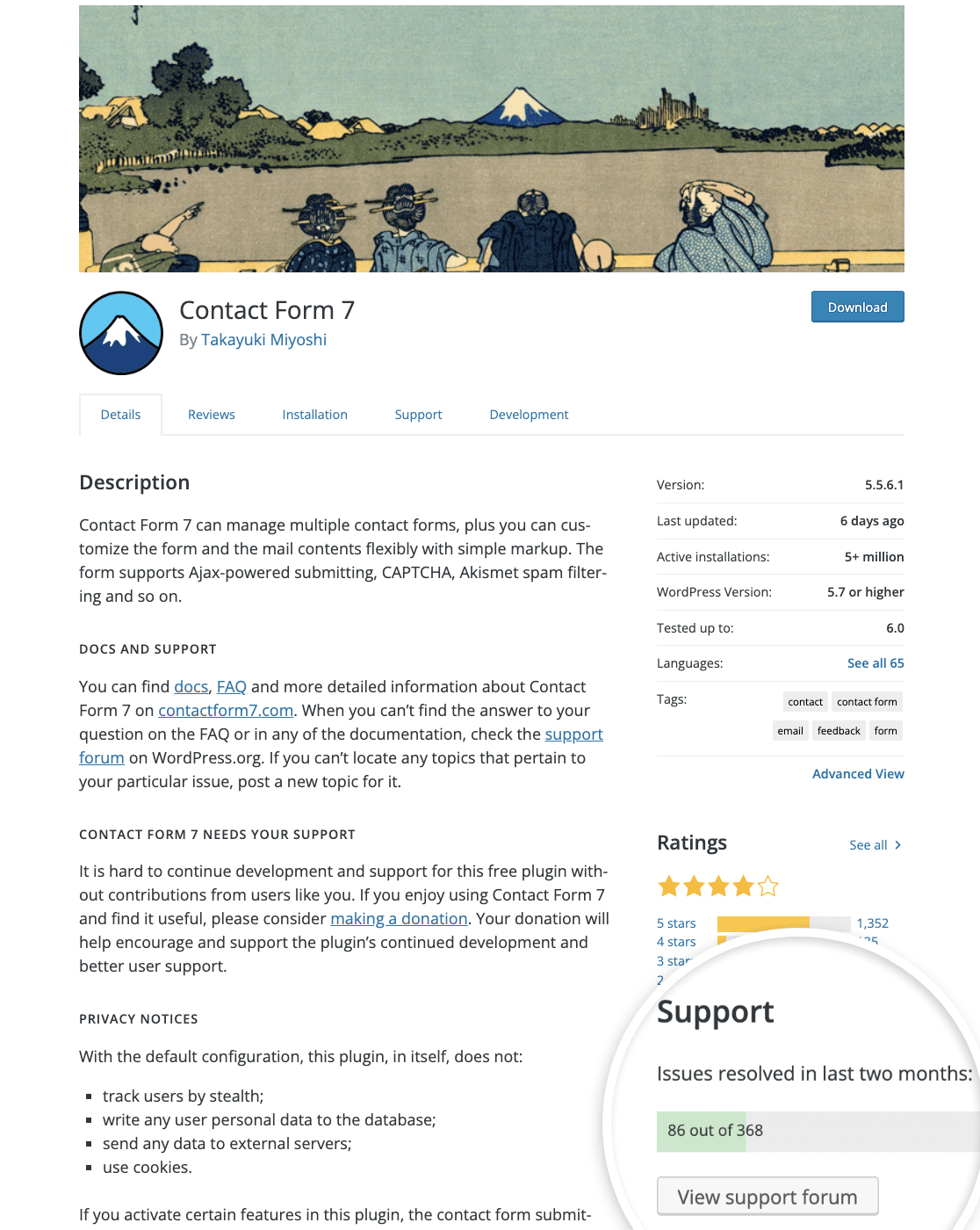 WPForms Lite also uses the WordPress.org support forum, but it's much more active. It has 12+ thousand 5-star reviews on WordPress.org with an average rating of 4.9/5 stars.
Plus, there are a lot of other free resources for WPForms, including:
Paying customers of WPForms have access to a support ticket system. Pro and Elite level users get priority support, but the support team tries hard to answer all requests within 1 business day.
Winner: WPForms
4. Price
Both Contact Form 7 and WPForms Lite are free forever.
And, like we mentioned earlier, WPForms is much easier to use.
If you enjoy building forms in WPForms, you can upgrade to the paid version  to access tons more features and powerful addons.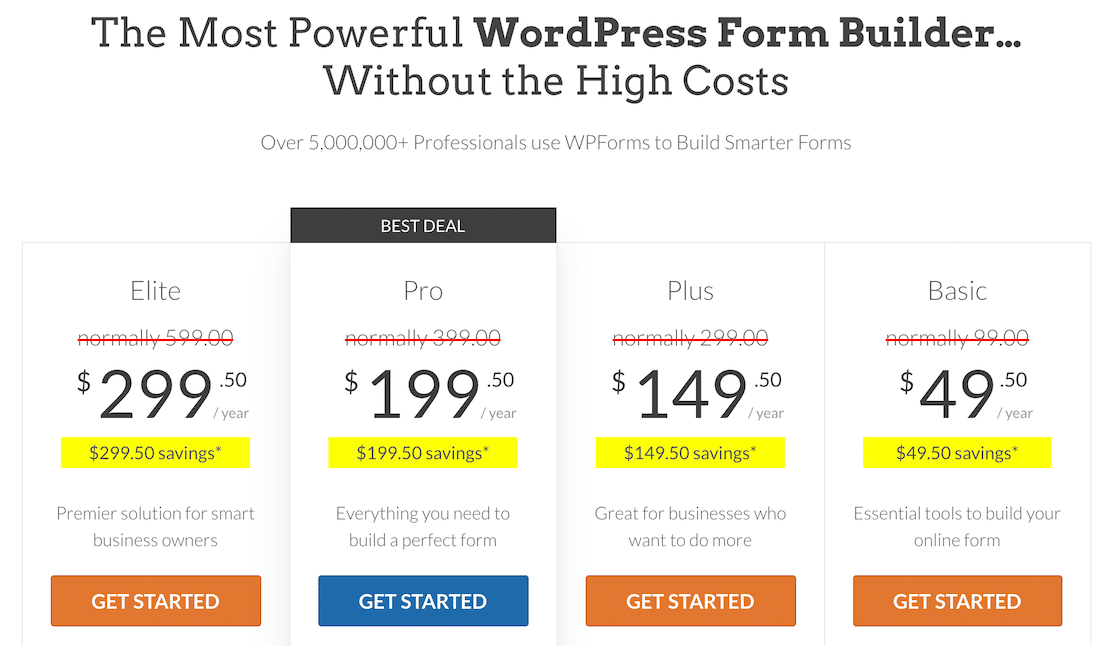 See this tutorial on how to upgrade WPForms Lite to a paid license.
Winner: Tie
Best Contact Form 7 Alternative? WPForms
When Contact Form 7 was first launched over a decade ago, it was one of the best contact form plugins on the market. And, because it's been around for so long, it has accumulated a massive download and active installation count on WordPress.org.
This can lead new WordPress users to decide it's the best form plugin.
However, when you look at Contact Form 7 alternatives, it's clear that CF7 lacks functionality. It fails to keep up with the latest technologies and add new features to make the plugin more user-friendly and feature-packed.
That's why WPForms is easily the best alternative to Contact Form 7. None of the other Contact Form 7 alternatives compare to the ease of use and pricing of WPForms.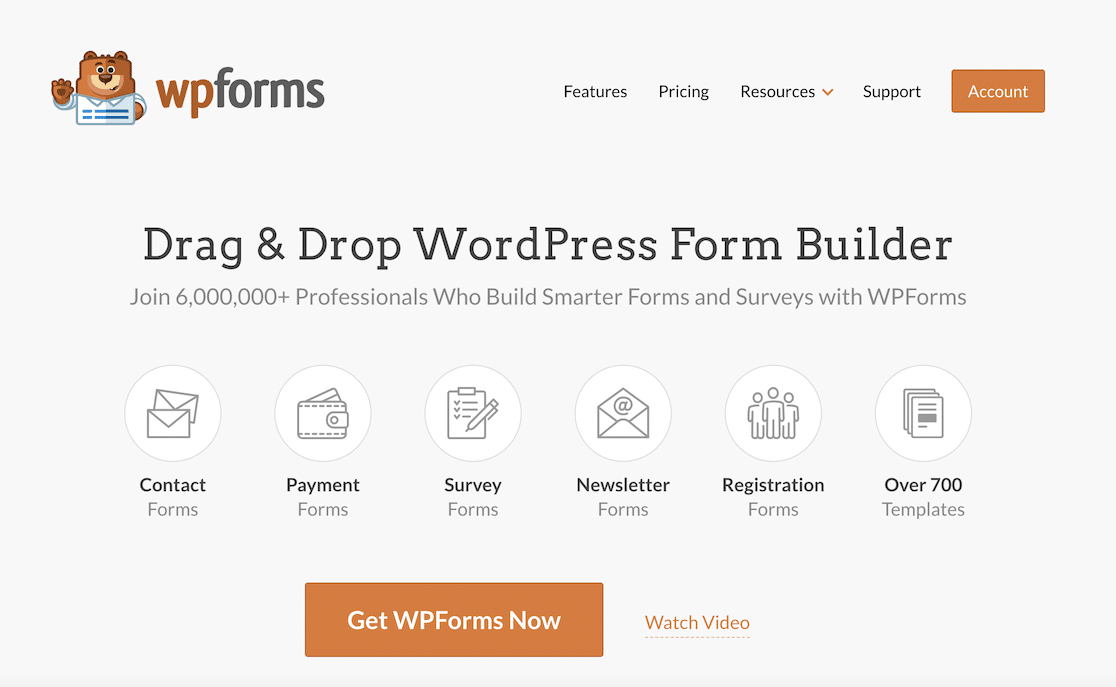 WPForms has been downloaded 165,000,000+ times! It continues to grow in popularity because it offers more features, better support, and an exceptional user experience for visitors.
And there you have it! A comparison of WPForms vs Contact Form 7, with WPForms coming out as the clear winner and best alternative to Contact Form 7.
Create Your WordPress Form Now
Next, Check Out More Useful WordPress Plugins
Now you've decided on WPForms as your contact form plugin, let's dive into some other plugins you'll need to grow your site:
Be sure to let us know how you found Contact Form 7 vs WPForms!
Ready to build your form? Get started today with the easiest WordPress form builder plugin. WPForms Pro includes lots of free templates and offers a 14-day money-back guarantee.
If this article helped you out, please follow us on Facebook and Twitter for more free WordPress tutorials and guides.