WPForms vs Contact Form 7 – Which is the Better Option?
by Courtney Robertson on Mar 21, 2016
Are you looking to add a contact form on your WordPress website? If so, then you are probably evaluating between the two popular WordPress contact form plugins: WPForms and Contact Form 7. In this article, we will compare WPForms vs Contact Form 7 by listing the pros and cons of each, so you can decide which one is better for you.
The four criterial we'll use to evaluate are:
Ease of Use
Features
Support
Price
Having said that, let's take a look at the comparison of Contact Form 7 vs WPForms.
Ease of Use
Contact Form 7 is one of the oldest and most popular free WordPress contact form plugin.
The age of the plugin really shows when you look at the process of creating the contact form.
Adding additional fields to Contact Form 7 isn't hard, but may require a bit of HTML knowledge to lay the form out the way you want.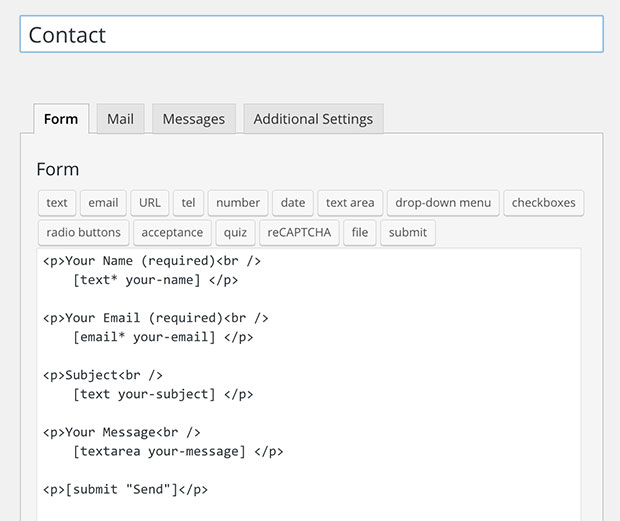 WPForms on the other hand is a modern WordPress contact form plugin that puts a huge emphasis on usability.
You can speed up form creation with pre-built form templates.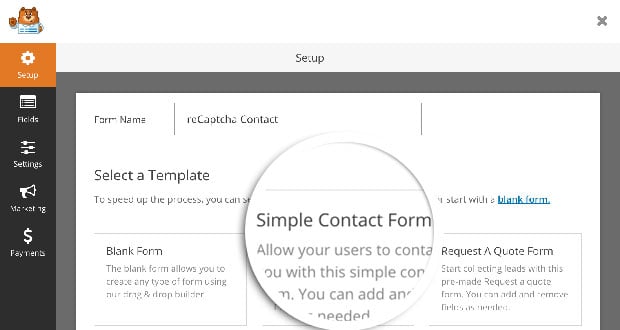 Adding new fields, changing the order, or customizing them is done through a complete drag & drop interface. No HTML skills are necessary to design your forms. WPForms also offers more options for form fields out of the box.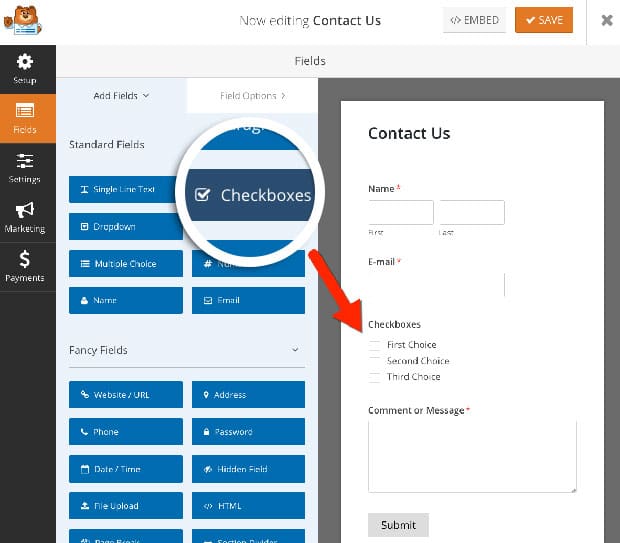 If you want a plugin that's easy to use and simply works out of the box with no coding skills required, then WPForms is the way to go.
Winner: WPForms
Features
Contact Form 7 gives you a quick way to set up your contact form.  However, their features are limited. Form fields options include drop-down menus, checkboxes, radio buttons, reCAPTCHA, and file uploads. You can expand the features by installing more plugins that are not officially supported by Contact Form 7.
On the other hand, WPForms can be used for much more than just a contact form.
The free version, WPForms Lite, is comparable to Contact Form 7 in terms of features.
However if you want more, you can use WPForms pro version that comes with tons of official addons and features.
Some of these features include:
Winner: WPForms
Support
With Contact Form 7, you can request support in the WordPress Plugins Support Forum. However, it should be noted that free plugins available in the WordPress Plugin Directory are not required to provide support OR offer any guarantees of timely responses.
WPForms offers a support ticket system for customers, documentation on how to configure every setting, and official tutorials walking you step-by-step through the process.
Winner: WPForms
Price
Both Contact Form 7 and WPForms Lite are free to get started.
However you can access additional features in WPForms by upgrading to a Pro version.  See this tutorial on how to upgrade WPForms Lite to a paid license.
Winner: Tie
Conclusion:
When Contact Form 7 was first launched 9 years ago, it was one of the best contact form plugins in the market. Due to being around the longest, they have accumulated a massive download and active install count.
However it no longer is the best solution because they failed to keep up with the latest technologies.
WPForms while being a new option, is growing very fast because it offers more features, support, and a better overall user experience.  All of these things make it possible for you to build a form the way you want it.
We hope this article helped you compare WPForms vs Contact Form 7. What are you waiting for? Get started now with WPForms.
You may also want to check out our guide on how to create a user registration form.
If you like this article, then please follow us on Facebook and Twitter for more free WordPress tutorials.