Wondering what a Strawpoll is?
A Strawpoll or Straw vote is a type of survey used to determine the majority opinion of a community or a group of people about a particular subject, issue, or person.
In this post, we'll see what a Strawpoll is and how you can create it online without any coding.
What Is a Strawpoll?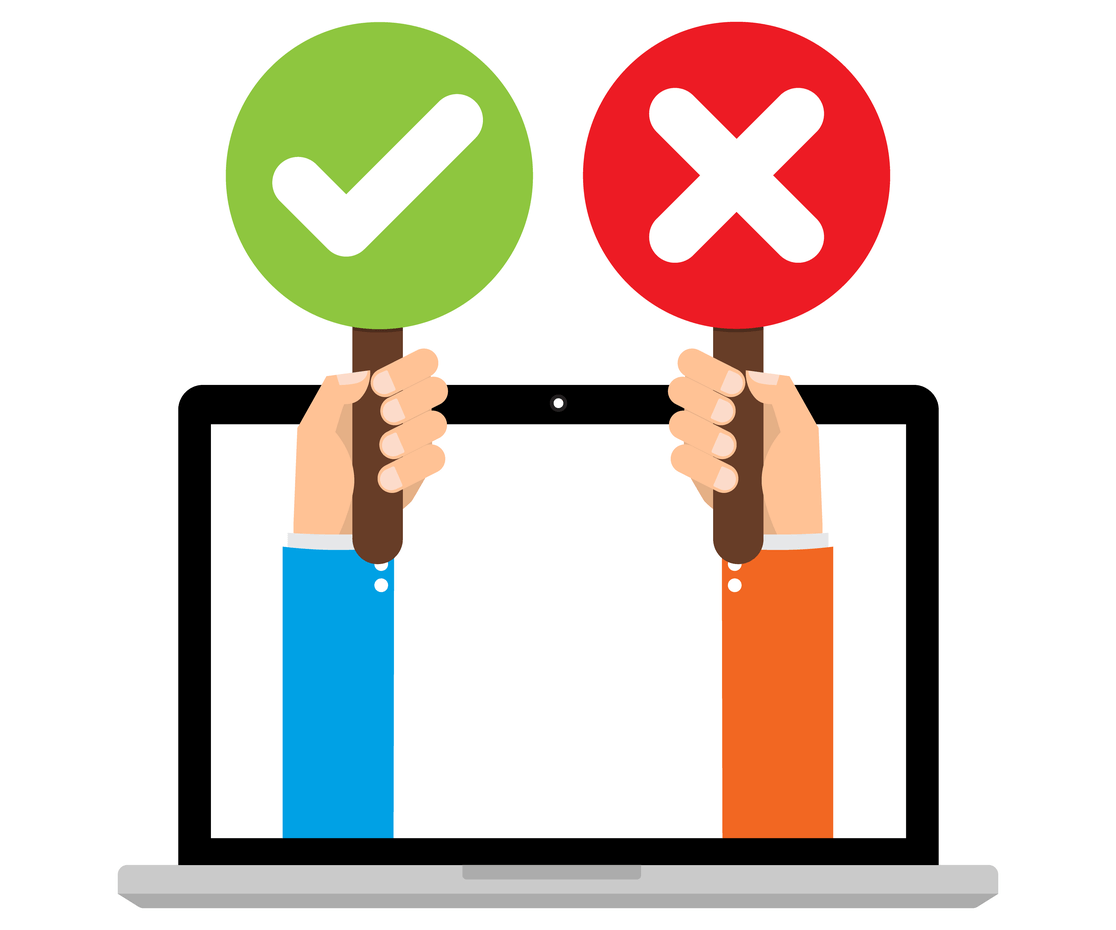 Simply put, a Strawpoll is a system of voting conduct to test people's views on a particular issue.
The Strawpoll is generally conducted to see people's viewpoints on a particular idea. It helps you understand what your audience/customer wants.
Based on their reactions, you can decide if it's profitable to invest time and money in your idea or not.
For example, you run an online store and planning to launch a new product. But you're confused if your buyers will like it or not.
So before launching your product, you can conduct an online poll to see your visitors' opinions.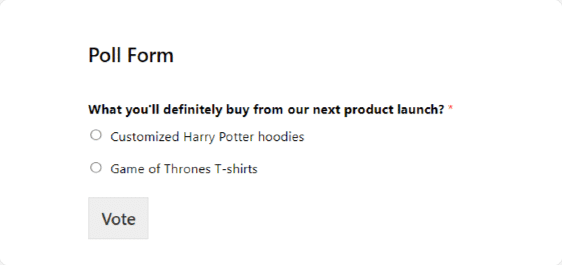 Also, you can use Strawpolls internally in your office, college, or school to collect the opinions of your teammates, family, and students on a particular subject.
How to Create an Online Strawpoll
There are many surveys and polls tools that you can use, but if you're looking for a fully functional yet easy-to-use tool, WPForms is the best option for you.
WPForms is the most beginner-friendly WordPress form builder plugin. You can create interactive surveys and polls on your website and collect feedback from your visitors.
WPForms Pro comes with a powerful Surveys and Polls addon. This addon helps you create online surveys and polls on your website.
Create Your Strawpoll Form Now
Now that you know what a Strawpoll is let's see the step-by-step process of creating a Strawpoll using WPForms.
Step 1: Install the WPForms Plugin
The first thing you'll need to do is install and activate the WPForms plugin.
If you're new to WordPress, you can check out this step-by-step guide on how to install a WordPress plugin.
Step 2: Install and Activate the Surveys and Polls Addon
Note: The Surveys and Polls addon comes in the WPForms Pro plan, so make sure to verify your license before installing the addon.
To install and activate the Surveys and Polls addon, go to your WordPress dashboard and click on WPForms » Addons.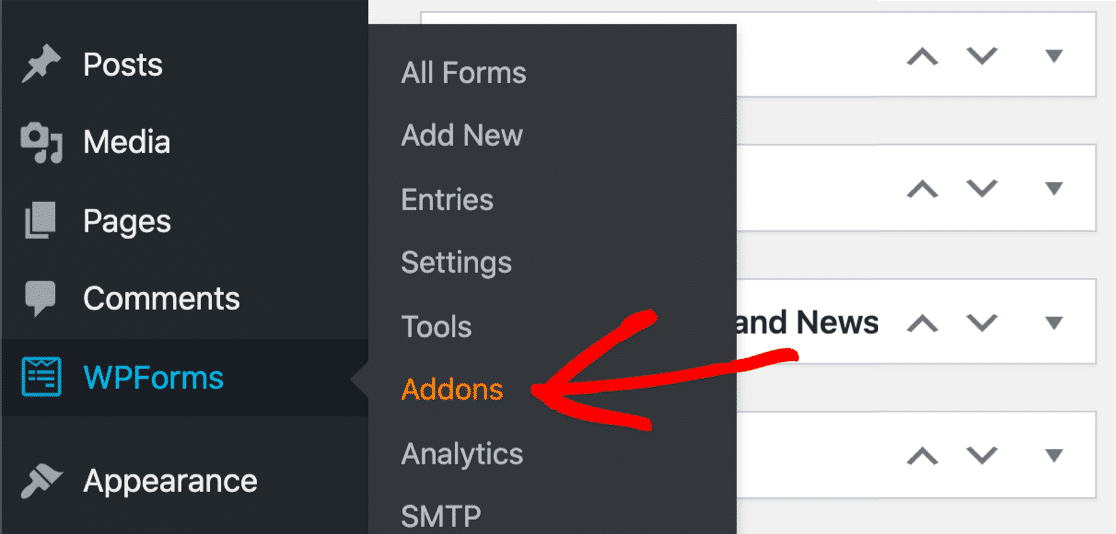 Now search for the Surveys and Polls addon. Click Install Addon and then Activate.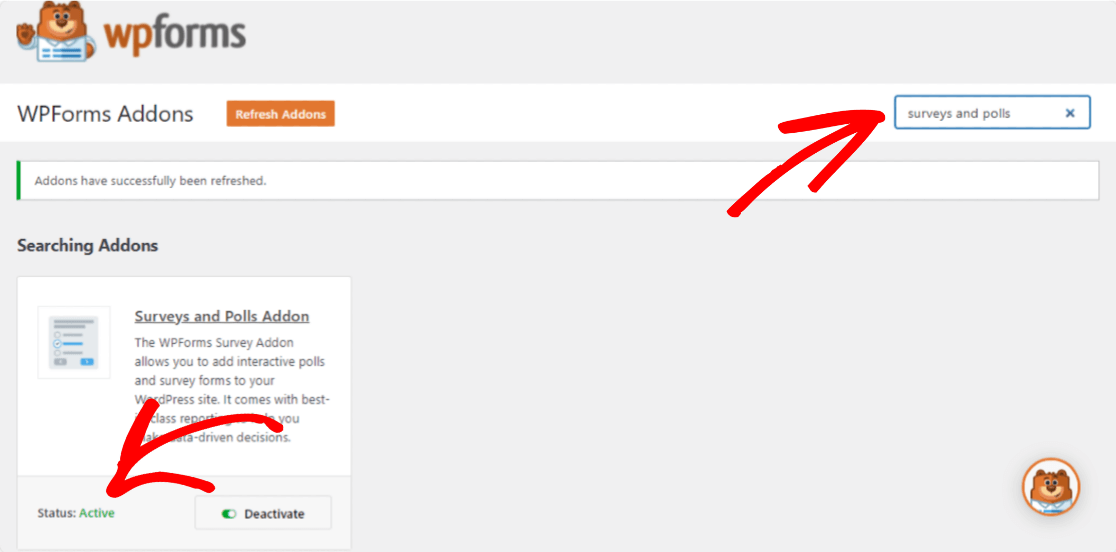 Now you're ready to create your poll form.
Step 3: Create a New Form
First, you need to create a new form using WPForms.
To create a new form, go to your WordPress dashboard click WPForms » Add New.

This will redirect you to the WPForms template library. This library consists of 300+ pre-built beautiful form templates.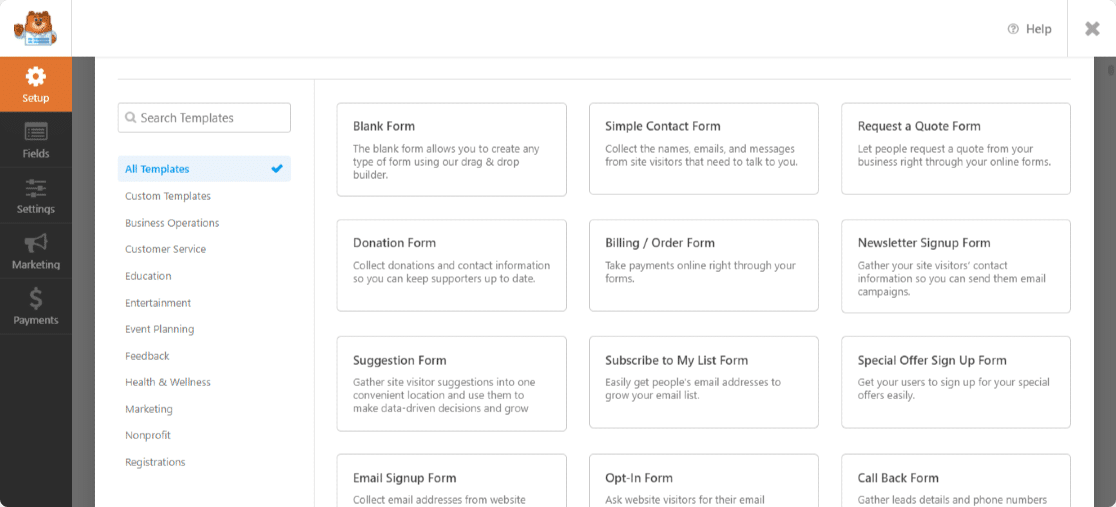 You can search for a template from the search bar on the left. To create a poll-specific form, search for Poll and select the poll template.

Now, let's customize this poll template.
Step 4: Customize the Multiple Choice Field
This is a simple pre-built poll template consists of a multiple-choice question field and a submit button.
You can customize and edit the template according to your preference. Click on the field to make any changes.

You can also add images to make the poll more interactive and beautiful.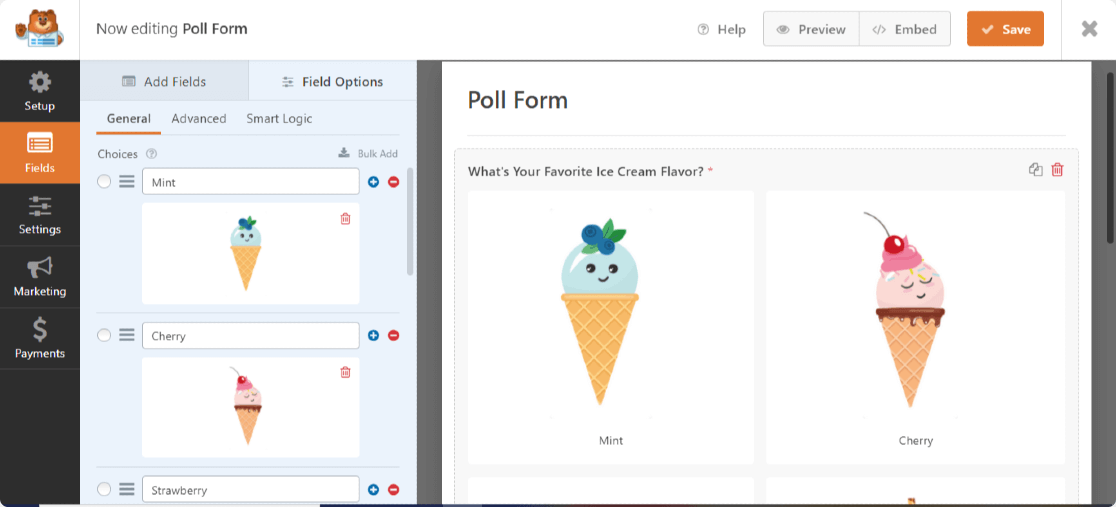 Now go to the Advanced tab of the multiple-choice field for more customization.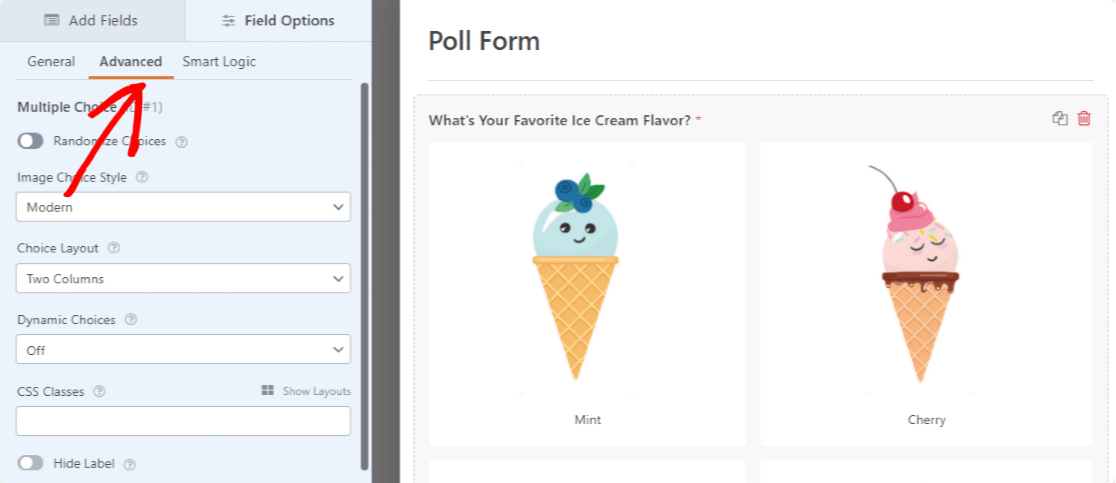 The first option you get here is Randomize Choices; you can enable this feature for more unbiased poll results.
Next, you can change the Image Choice Style. You get 3 image choice options: Modern, Classic, or None.
Lastly, you can change the format of your poll to be:
Inline
One Column
Two Columns
Three-Columns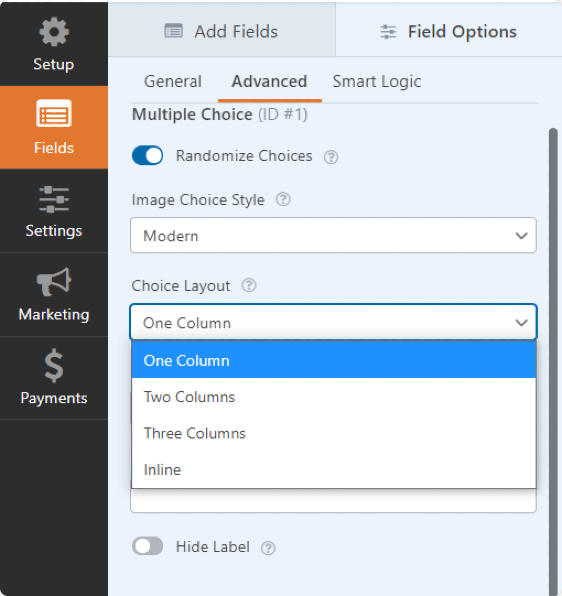 Once you are done with these options, you can proceed to enable the poll reporting feature.
Step 5: Enable Surveys and Polls Reporting
To display live poll results to your site visitors, go to the Settings tab on the very left side of the page.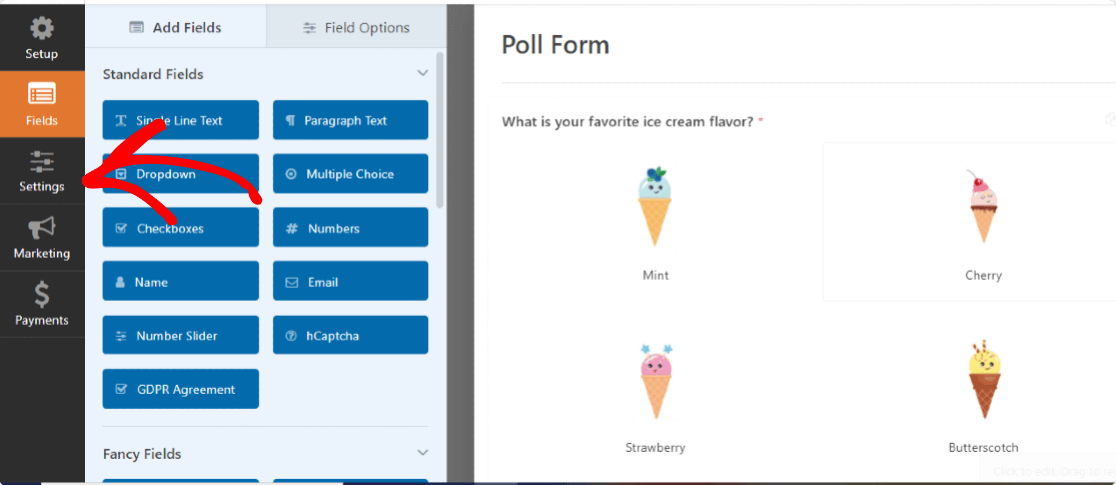 Click on the Surveys and Polls and Select the checkbox labeled Enable Poll Results.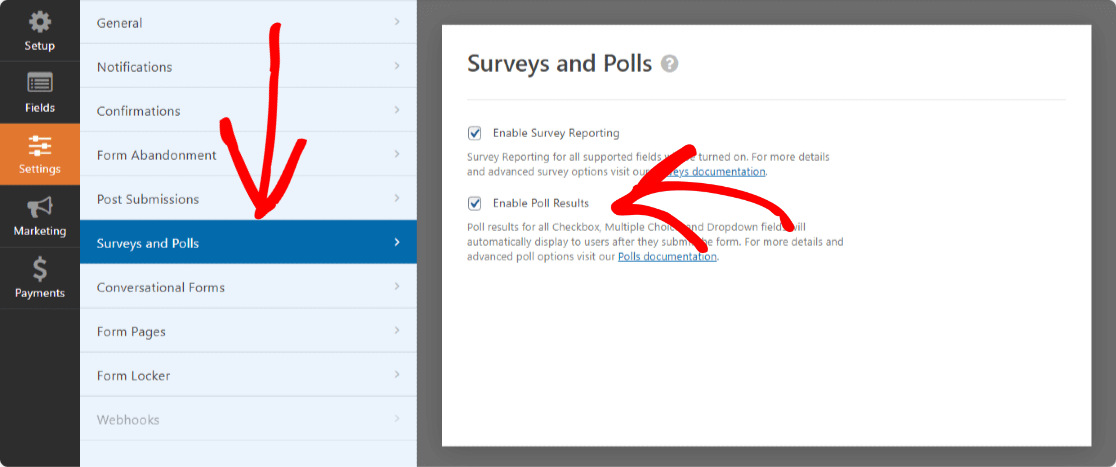 Click on the Save button when you're done.
Step 6: Add Strawpoll Form to Your Website
Now you need to add your Strawpoll to your website. With WPForms, you can add your forms to multiple places, including your website pages, blog posts, and sidebar widgets.
Here we'll embed your Strawpoll form on your website page.
To do that, open the page where you want to display your poll form. Now click on the "+" icon and search for the WPForms block in the block editor.

WPForms has a built-in block for the block editor, making the form embedding process a lot easier.
Now click on the WPForms block and select the Strawpoll form that you want to add to your page.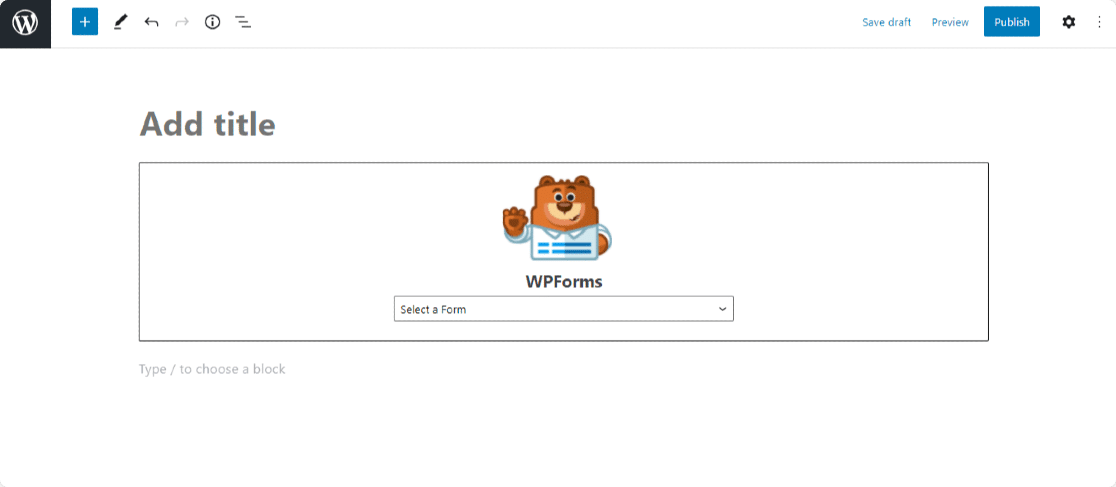 Publish your page to see how your Strawpoll form will appear on your website.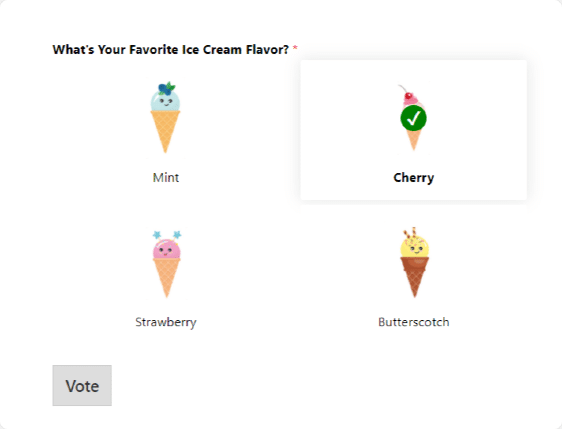 And that's it! You've created a successful Strawpoll form in WordPress.
Now let's check how you can view your poll report.
Step 7: Generate Poll Reports
To generate poll reports, go to WPForms » All Forms.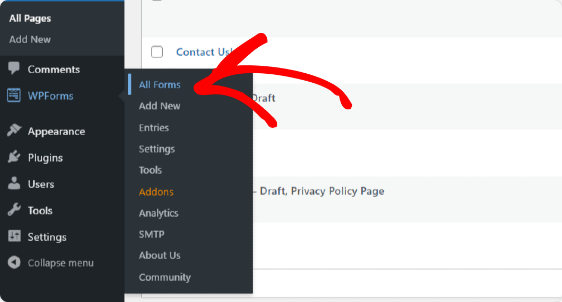 Hover to your poll form and click on Survey Results.

This is what the WPForms report page looks like.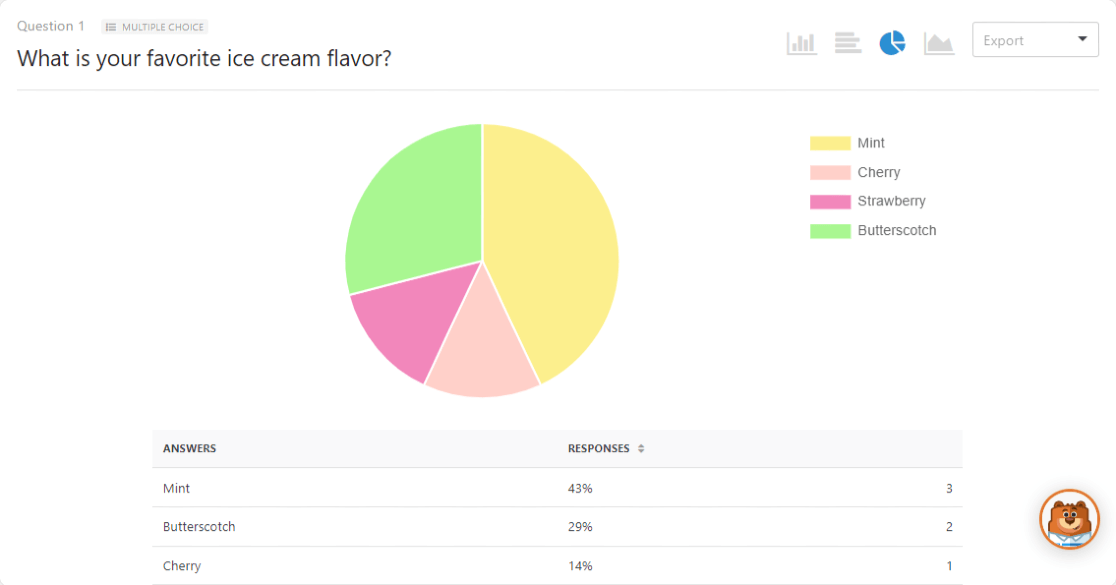 You can export the entire poll report or export individual charts as PDF or JPG with a single click.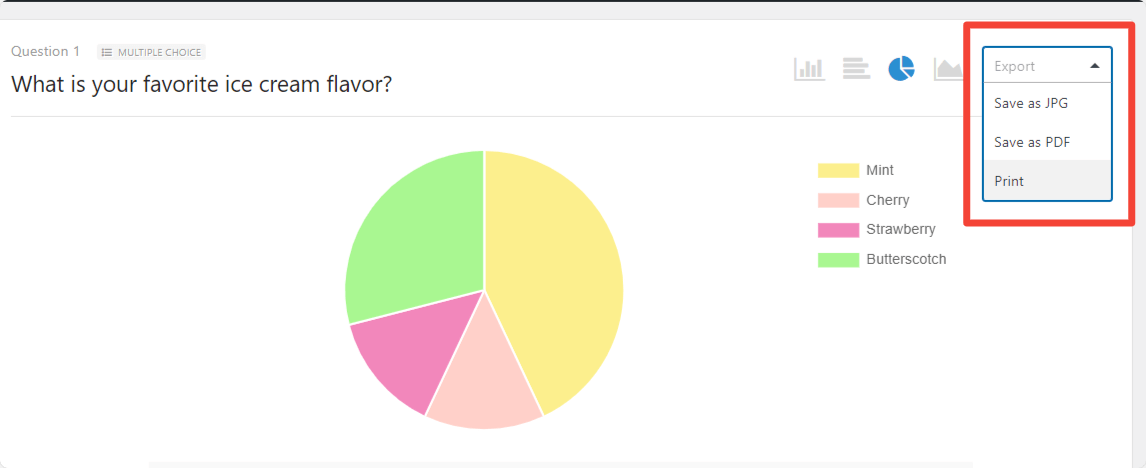 You're done with creating an online Strawpoll with WPForms.
WPForms Pro is the perfect form builder to create online surveys and polls; you can even create a distraction-free landing page to showcase your surveys and polls.
The Forms addon of WPForms lets you create standalone landing pages for your Strawpoll and encourage more people to complete it on your website.
Create Your Strawpoll Form Now
Next, Create a Website Survey Form
Strawpolls and surveys are pretty similar, but surveys give you more detailed information about a particular subject. Check out our step-step guide on how to create a website survey form easily.
You can also take inspiration from the awesome list of poll question ideas for your next poll form.
So what are you waiting for? Get started with the most powerful WordPress form builder plugin today. WPForms Pro includes tons of features that help you build more engaging online forms on your website.
And don't forget, if you like this article, then please follow us on Facebook and Twitter for more from the blog.